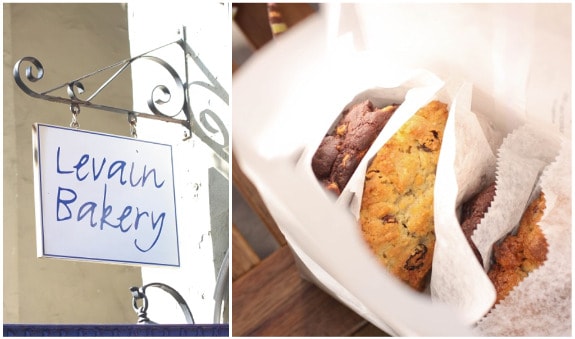 I knew one of the things on my "absolutely do" list in NYC was Levain Bakery. When I was in NY a couple years ago, I never made it there and I told myself this time I am going for sure!
Levain Bakery was on Food Network's Throwdown with Bobby Flay and the second I saw those beautiful gigantic cookies, I just knew I had to go!
Amanda and I had our big cameras ready to go and ordered one of every beautiful cookie they had. Not even kidding, these were the best cookies I have ever had, by a mile.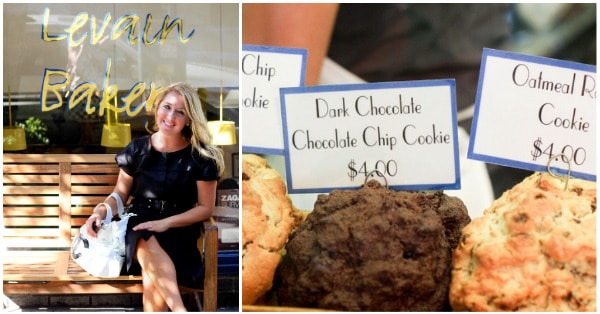 Sitting out front of the bakery and a shot of the display case, mmmm!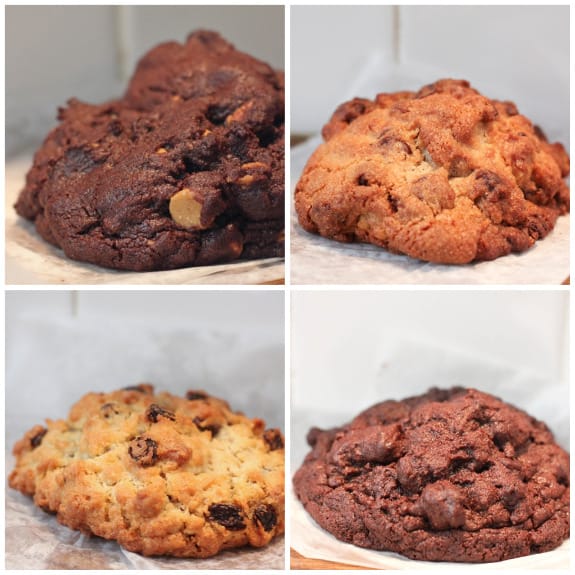 Ok, starting up at the top left we have the Dark Chocolate Chip, Chocolate Chip Walnut, Oatmeal Raisin and my absolute favorite…Dark Chocolate Peanut Butter Chip 🙂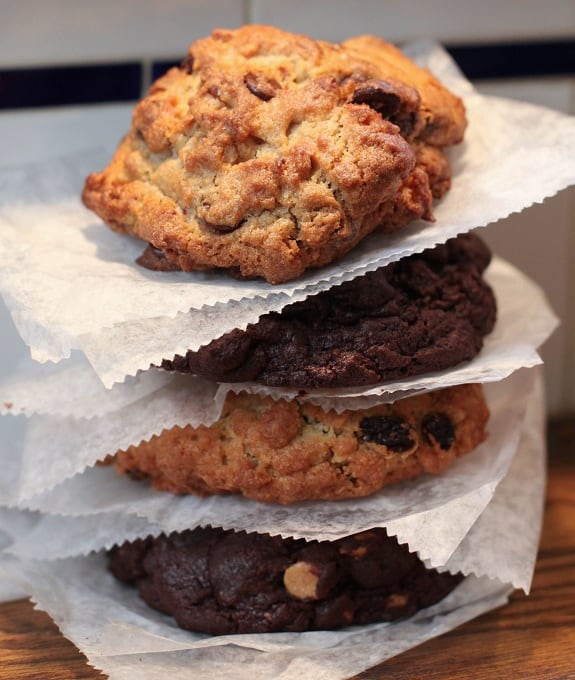 Does it get any better than a tower of Levain Cookies? Seriously!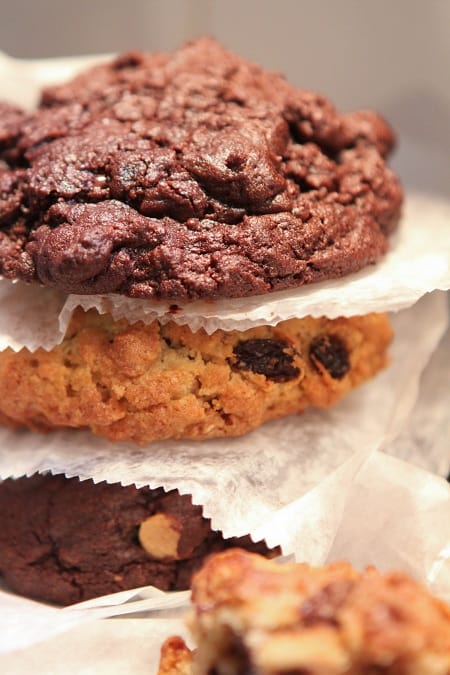 No joke, Amanda and I were taking photos of these cookies for a good 45 minutes. People probably thought we were nuts! Lol.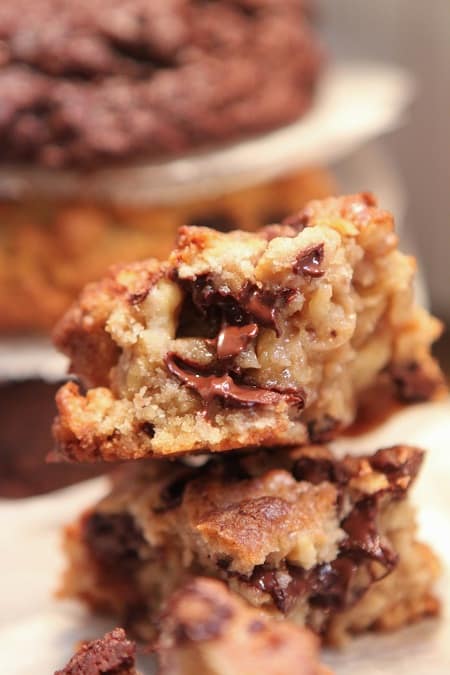 The ooey gooey inside of the Chocolate Chip Walnut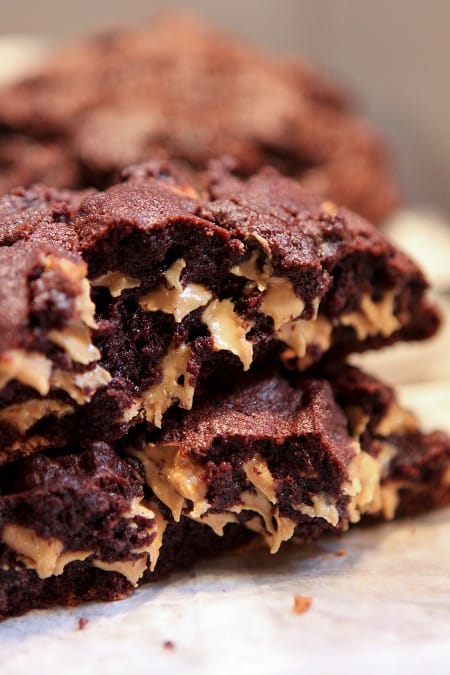 Hands down this Dark Chocolate Peanut Butter Chip Cookie was the best cookie on the face of the planet. I might just have to order some through the mail 🙂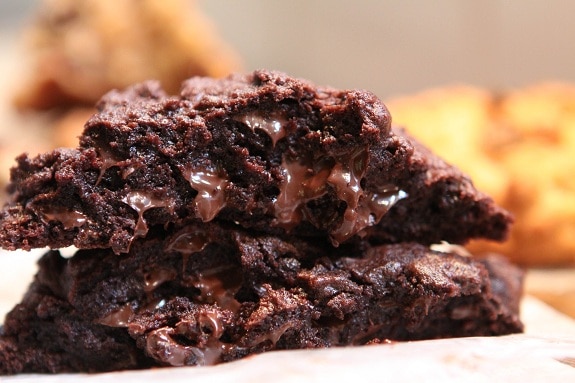 This Dark Chocolate Chip was a very close 2nd place. Heaven!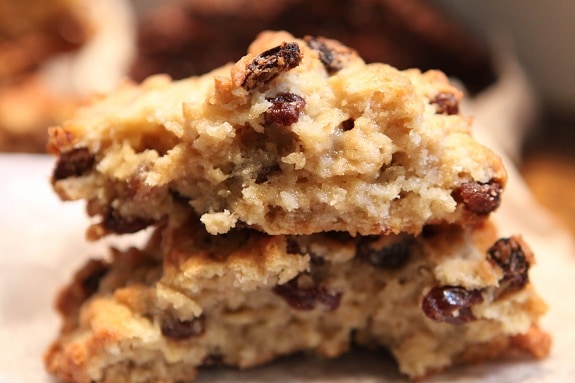 Loved this Oatmeal Raisin too!
Thank You Levain Bakery for making my NYC trip so sweet. I am beyond thrilled I was able to FINALLY get to taste your cookies. Will definitely be back….in the meantime I'll be placing my order for cookie in the mail today 🙂 xoxo