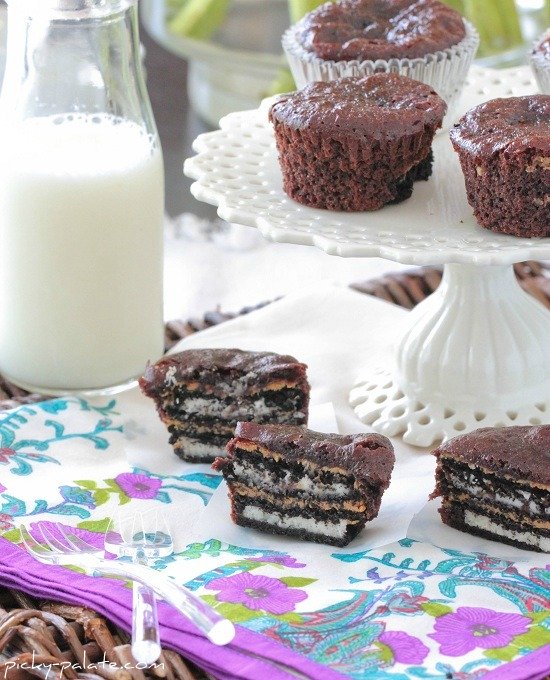 Well these naughty little treats are well….naughty but oh so necessary. There are a bit like my Brownie Covered Oreo's from last Christmas but enhanced with layers of peanut butter and a double decker stack of Oreos in each little brownie cake. They are simply prepared in cupcake liners.
Hope you enjoy this ultra sweet little cake 🙂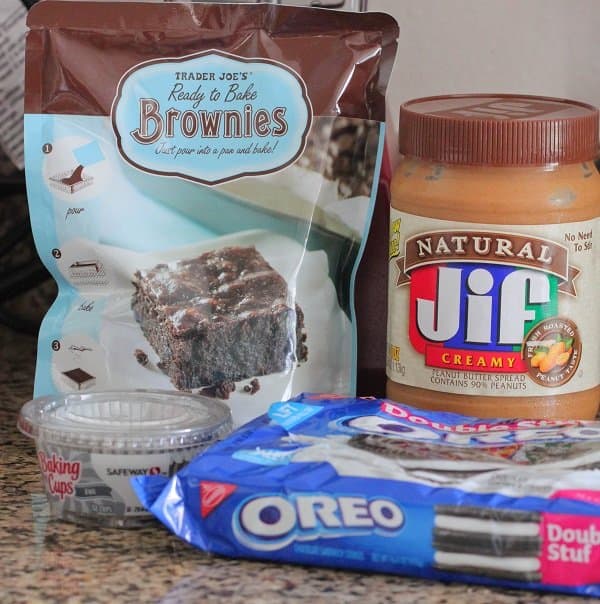 Ok, I have to brag about this brownie mix from Trader Joes for a second. I know not everyone has a Trader Joes near by, however if you do, get a load of their ready to pour baking mix. I am in love! Other than a brownie mix, you just need some of your favorite peanut butter and some Oreos. You can even use the Trader Joe's Jo Jo's 🙂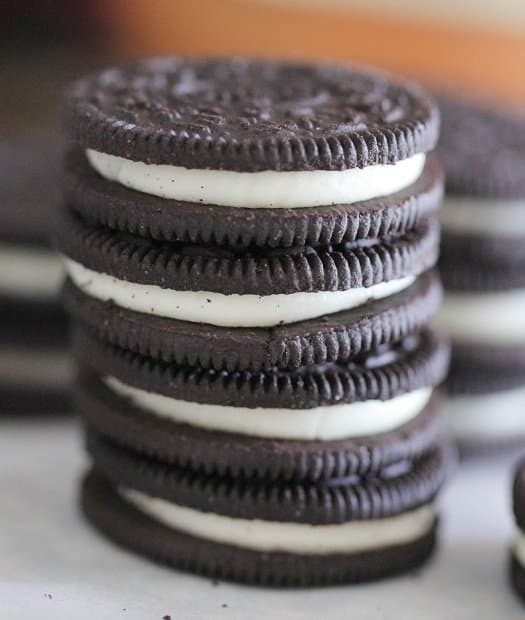 Break out 24 Oreo Cookies.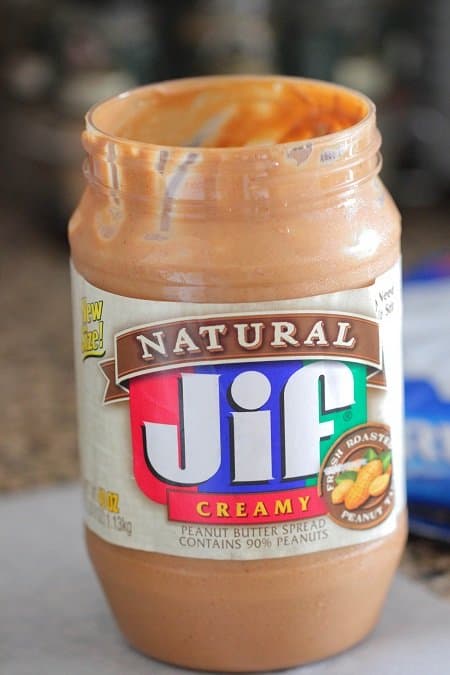 Some of your favorite peanut butter.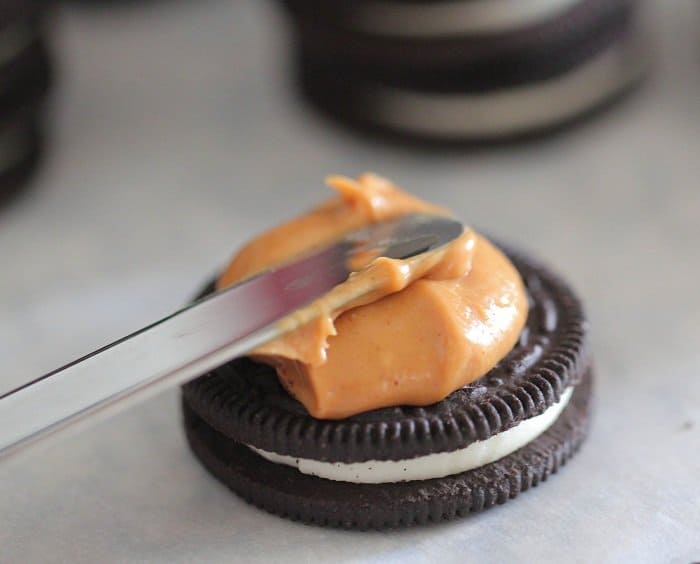 Spread a teaspoon of peanut butter over Oreo #1.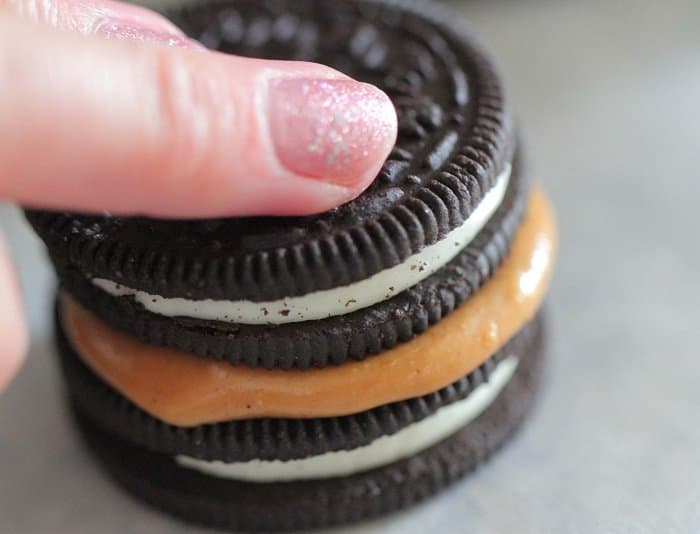 Press a second Oreo right on top 🙂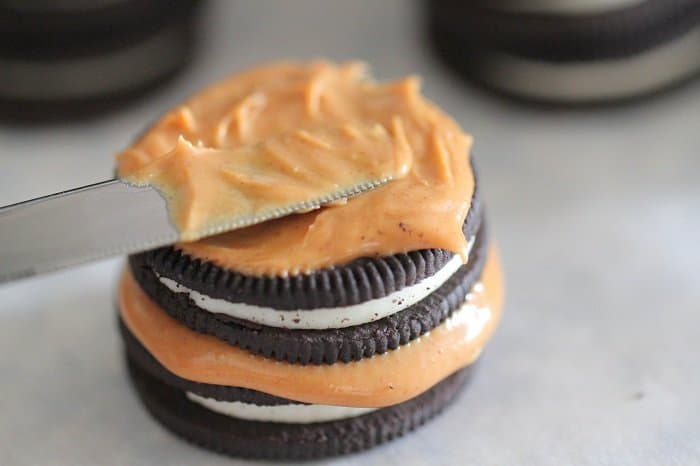 One more teaspoon right on top.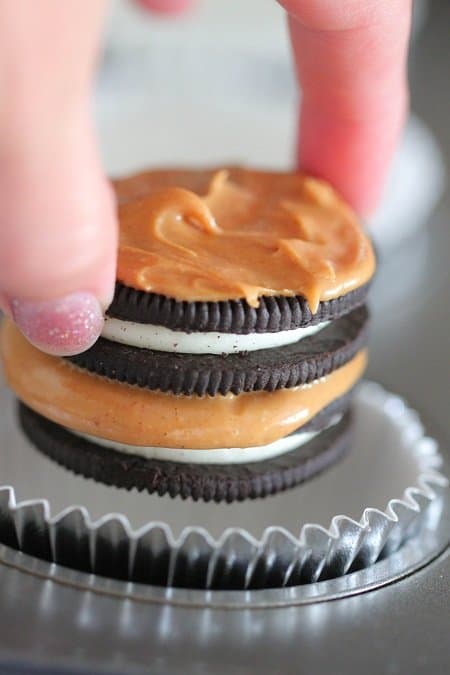 Place the little stack right into a cupcake lined muffin cup.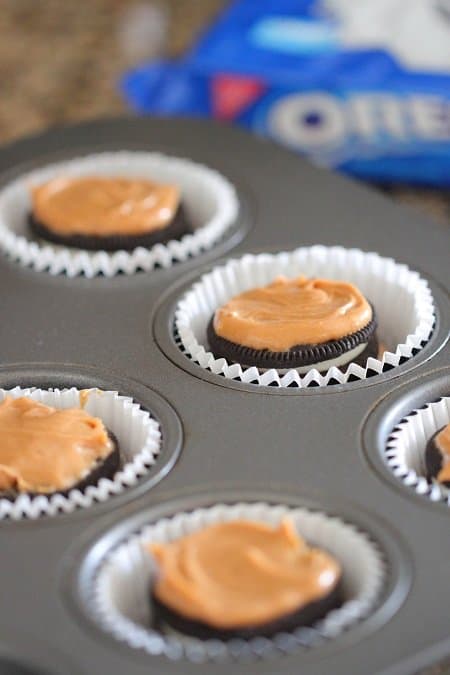 Like so 🙂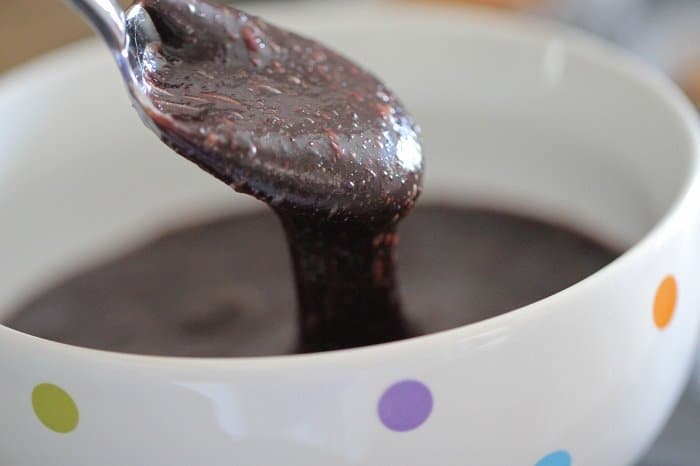 Take your brownie mix….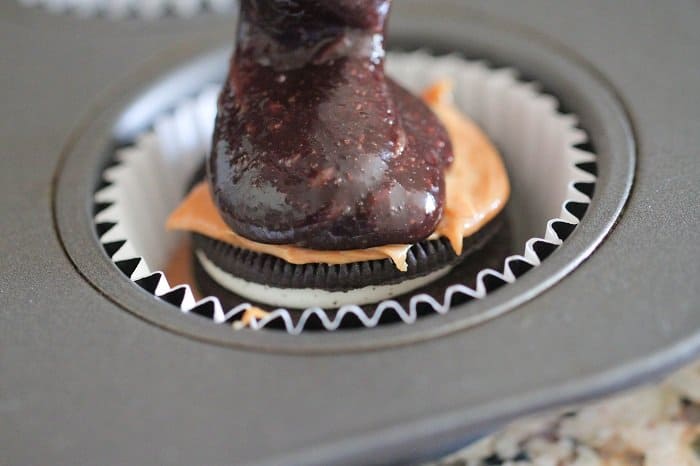 …and spoon a couple tablespoons right over top, letting it run around the edges of the cookies.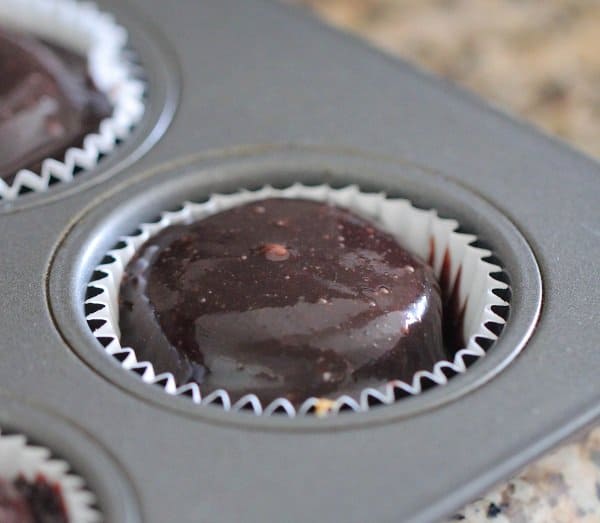 Mmmm! Time to bake! 350 degrees F. for 18-20 minutes.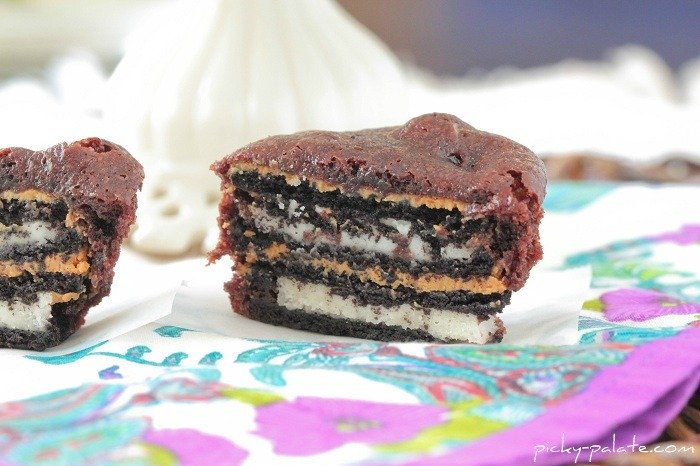 Ahhhh, wait until you cut them in half. Too fun!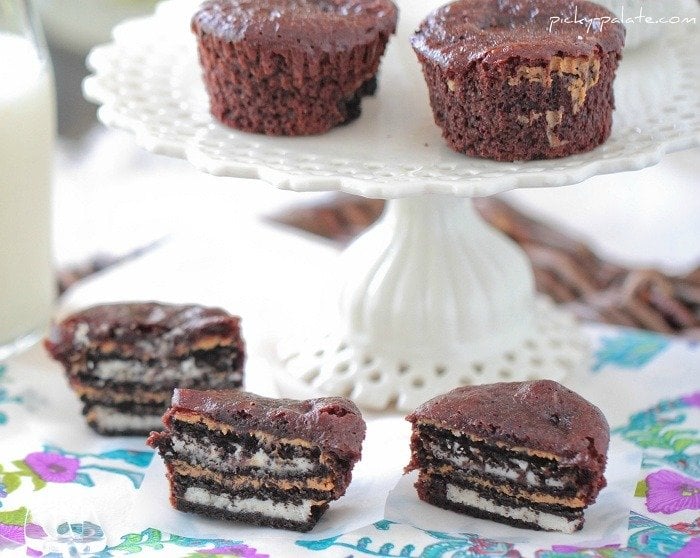 [ziplist]
Oreo and Peanut Butter Brownie Cakes
1 box brownie mix, 8×8 inch size
24 Oreo Cookies
1/2 cup creamy peanut butter
1. Preheat oven to 350 degrees F. and line a 12 muffin cup baker with paper liners.
2. Prepare brownie mix according to package directions. For each cupcake cup spread 1 teaspoon of peanut butter over 2 Oreo cookies and stack them on top of each other. Spoon 2 Tablespoons of brownie batter over each stacked oreos and let it run down the sides of the cookies. If you have left over brownie batter, bake separately in a separate baker or muffin tin. Bake cookies and brownies for 18 to 20 minutes, until brownies are cooked through. Let cool completely then serve.
Makes 12 servings
___________________________________
Enjoy! Come back soon 🙂