Can I just say this recipe will be a forever family favorite of ours?! The boys and I wanted a fun treat for our family night this week and with some searching in the pantry and fridge, this is what we came up with! 5 simple ingredients and magic happened 🙂
I seriously can't wait for you guys to try this out, tastes just like little Oreo Cheesecakes with a Pretzel crunch. Rummage through your pantries and get the kids in the kitchen, these are too much fun not to try!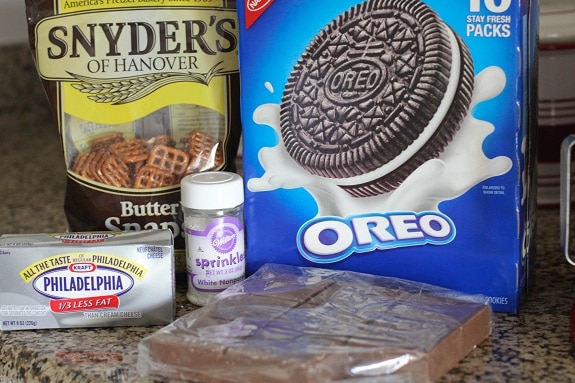 So, here you have Pretzels, cream cheese (only 1 oz), 7 whole Oreos, some chopped chocolate and white sprinkles.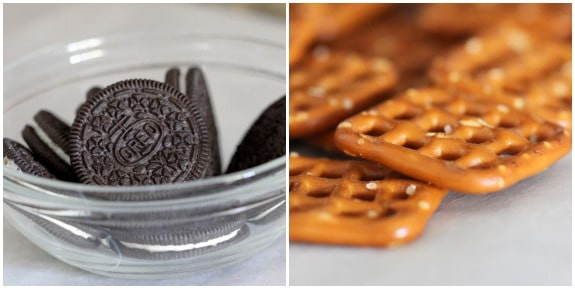 Here are the stars of the show 🙂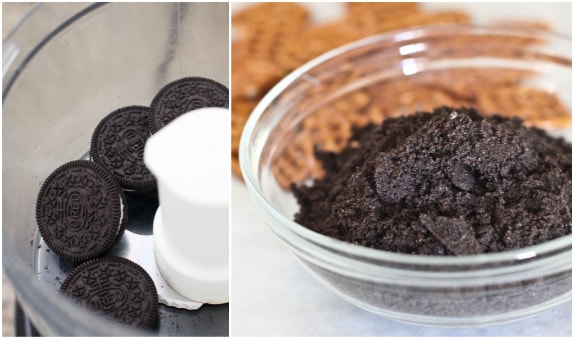 Break out your food processor and pulvorize those Oreos 🙂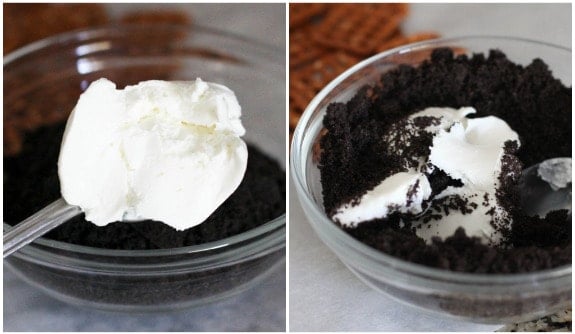 Next comes the cream cheese. No need to soften it; just stir it right in. After a few minutes, the oreo mixture will turn into dough.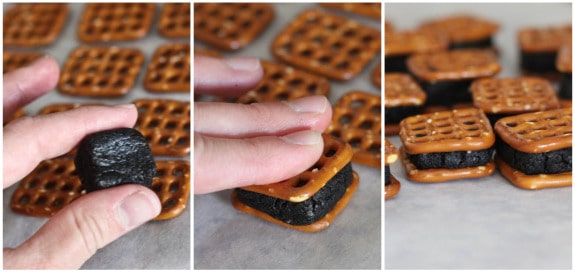 I formed about 1 Tablespoon of the dough into a square, pressed it onto a pretzel bottom then closed it with another pretzel. Easy 🙂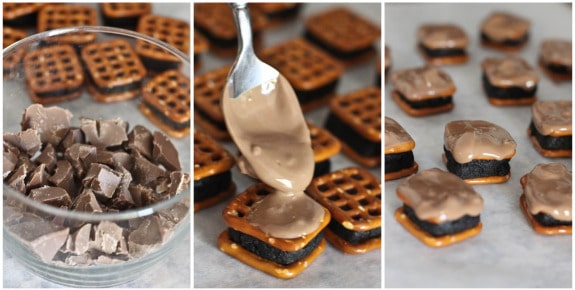 Melt your chocolate. Either from a chocolate bark like mine from Sarris Candies, or even chocolate chips will work.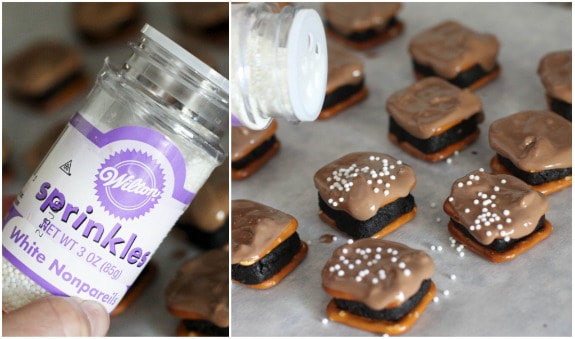 Go crazy with these cute little sprinkles.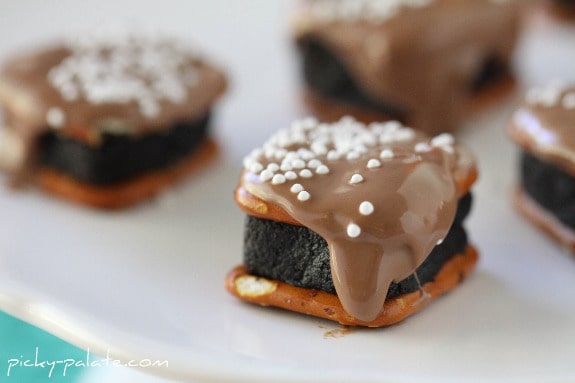 Ta-da 🙂 We didn't even wait until the chocolate hardened. Yummy either way.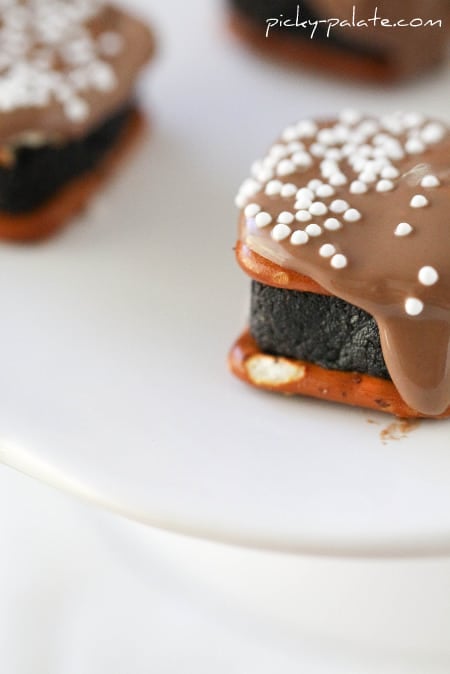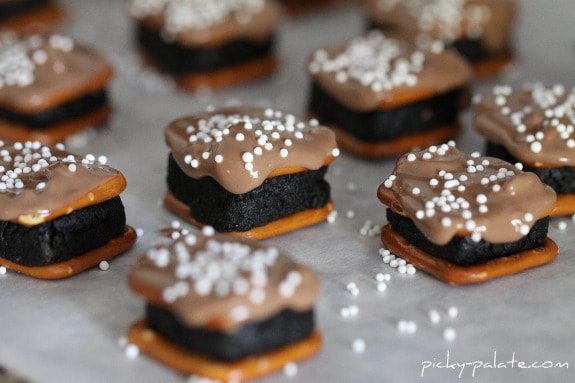 [ziplist]
Oreo Cheesecake Pretzel Bites
7 whole Oreo Cookies
1 oz cold cream cheese
24 square pretzels
1 Cup chocolate chunks or chocolate chips, melted
White Sprinkles
1. Place Oreos into a food processor and process until finely ground. Mix Oreo crumbs and cream cheese until dough forms. Pinch 1 Tablespoon of dough and form into a little square. Place onto pretzel then gently press top pretzel to close. Top with melted chocolate and white sprinkles. Chill until chocolate has hardened and serve.
12 Pretzel Bites
_________________________________________
Have a great rest of your week and weekend, see you soon!