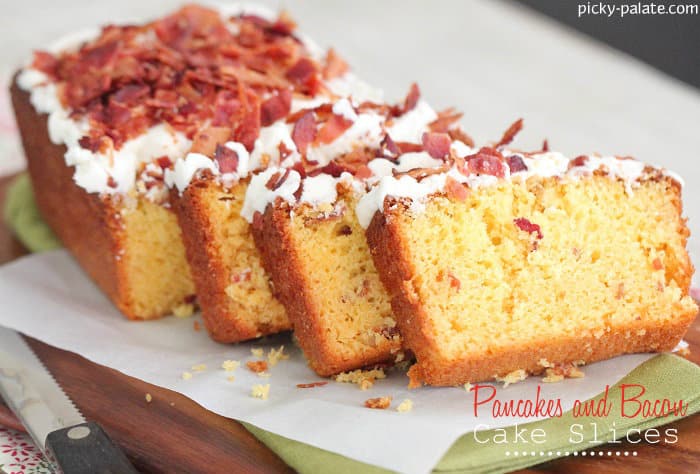 Hope everyone had a beautiful Father's Day weekend!! I was so lucky to spend all last week with my Mom, Dad and little brother while they were visiting us in CA. Miss them already.
This is such a funky recipe, I love it to pieces. In Seattle a couple weeks ago I had a cupcake called Pancakes and Bacon. It had these same flavors and what a great combo! I had to come home and create my own version!
Wait until you sink your teeth into the maple buttercream. To die for with those bacon chunks on top.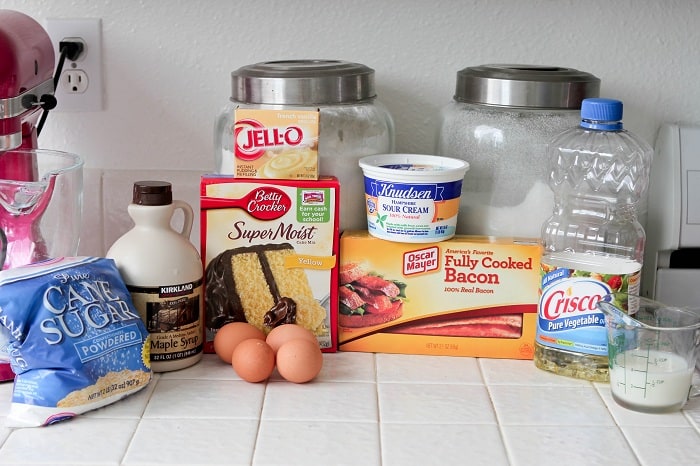 Here's your line up of ingredients. Simple!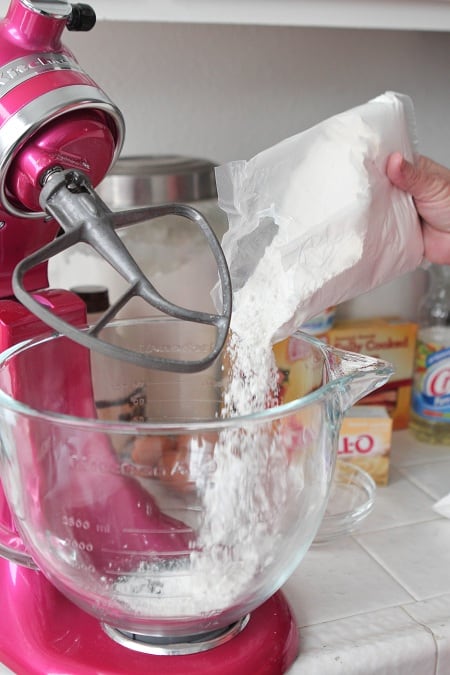 Let's start with the cake mix.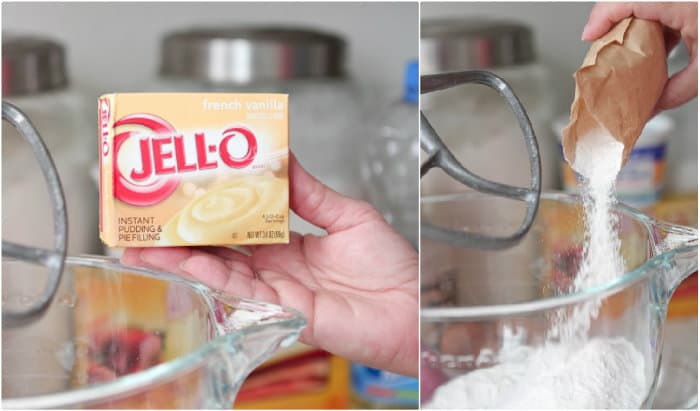 Your pudding mix.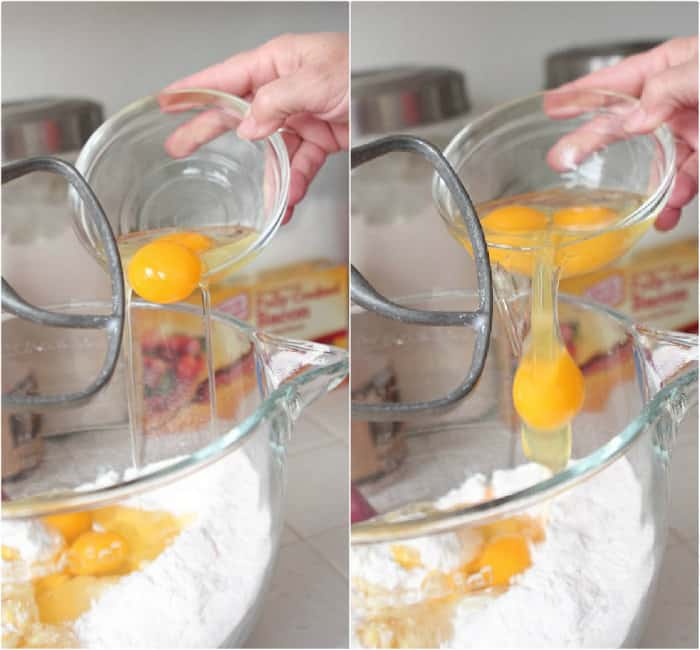 4 lovely eggs. It was so fun having my mom help with this recipe. Two sets of hands make a world of difference!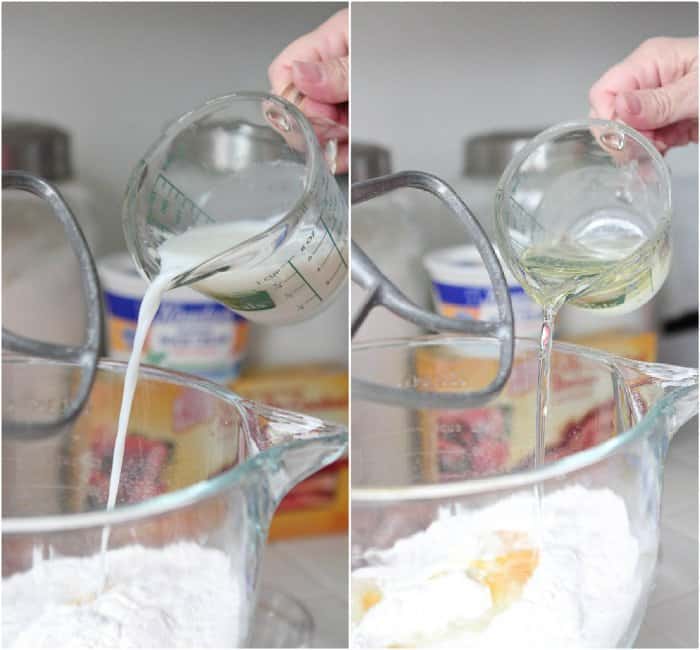 Milk and oil.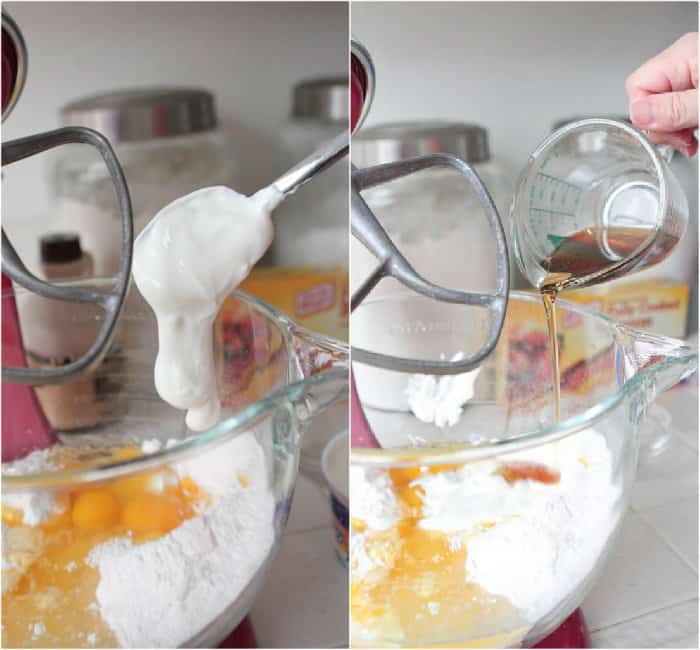 Sour cream and maple syrup. Mmmm!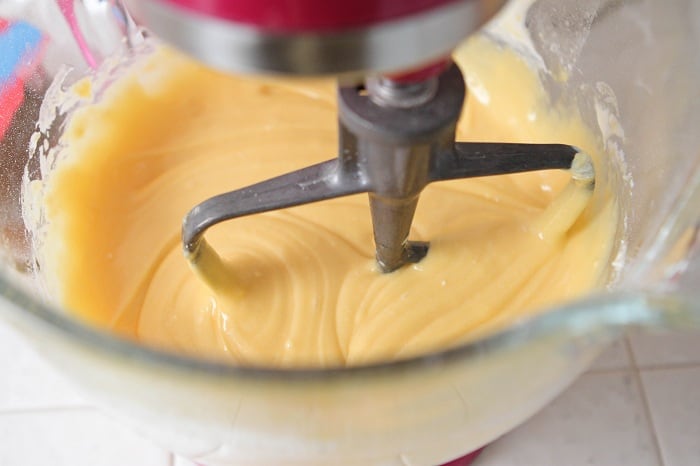 Give her a good mix!
Crisp up some bacon. I use the pre-cooked strips. Quick and easy.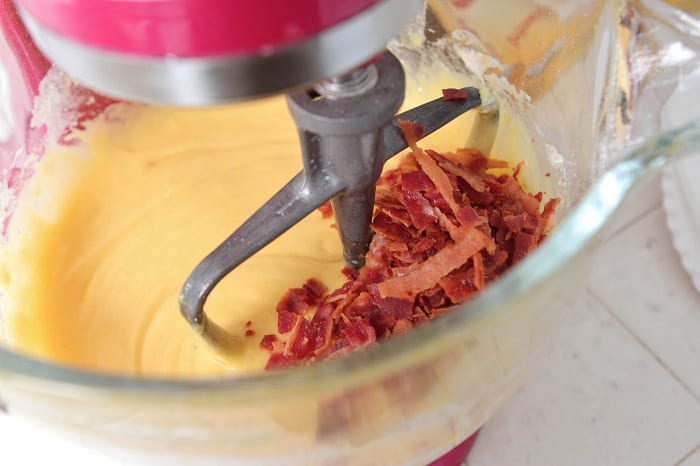 Add your crumbled bacon.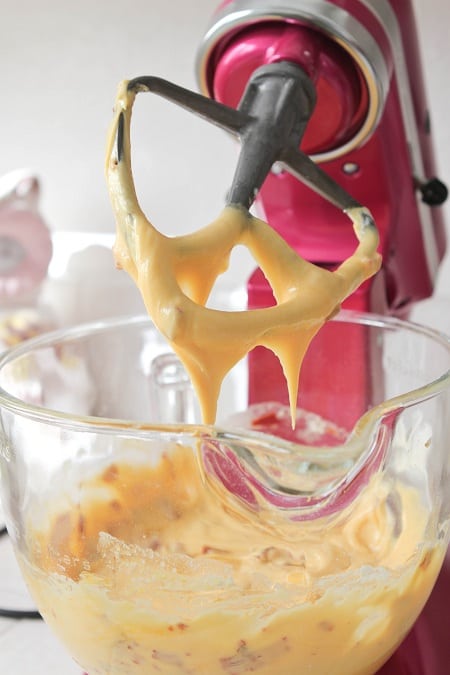 Give her another mix!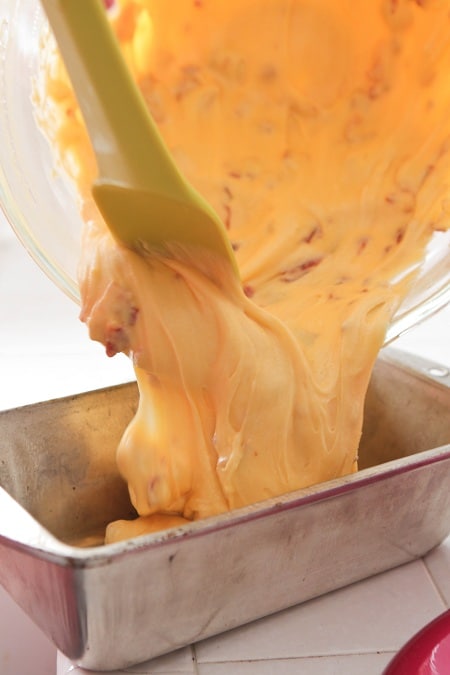 Time to pour into your loaf pans.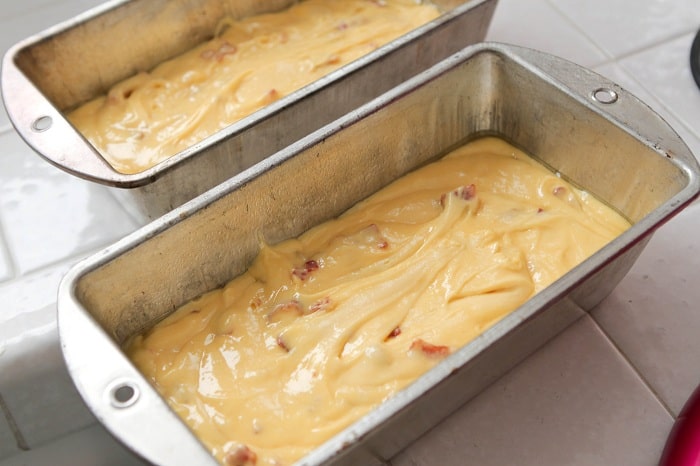 Spread evenly and time to bake!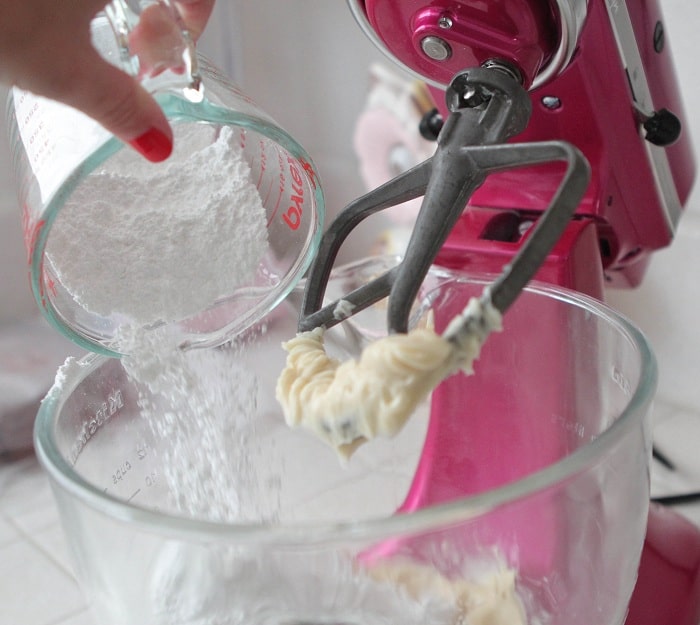 While your cakes are baking, prepare your frosting. A very simple maple buttercream.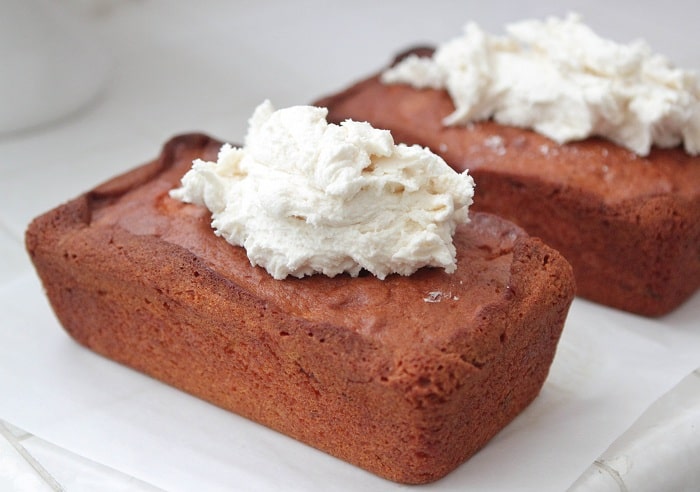 Divide over both cooled cakes, take a lick. It's to die for!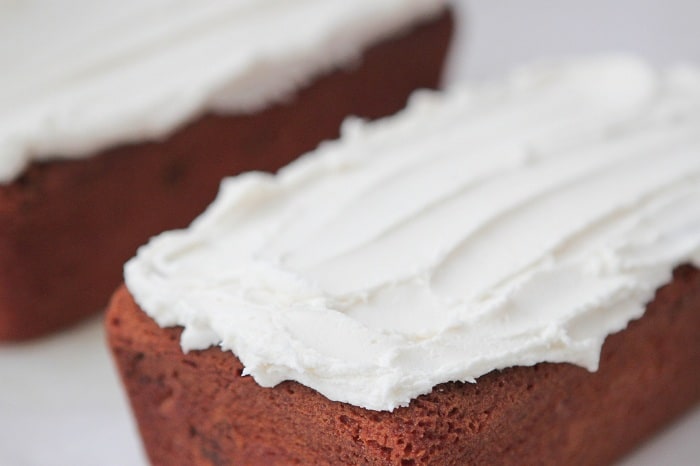 Spread your maple buttercream evenly over top.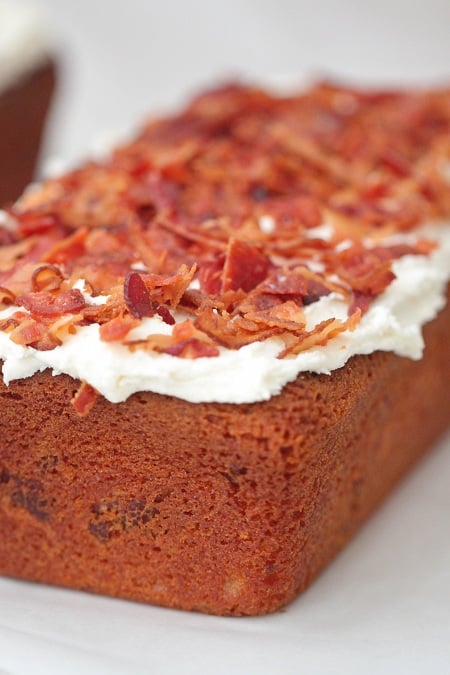 Here's the fun part, top with crumbled bacon 🙂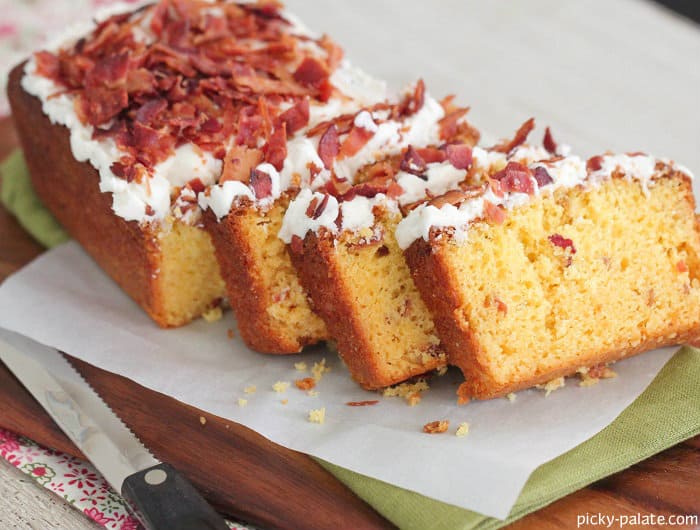 Slice and enjoy!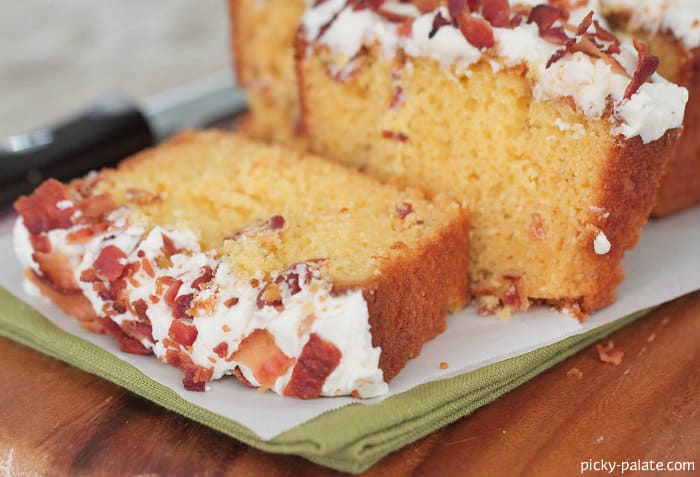 Maple-y sweet and salty delicious.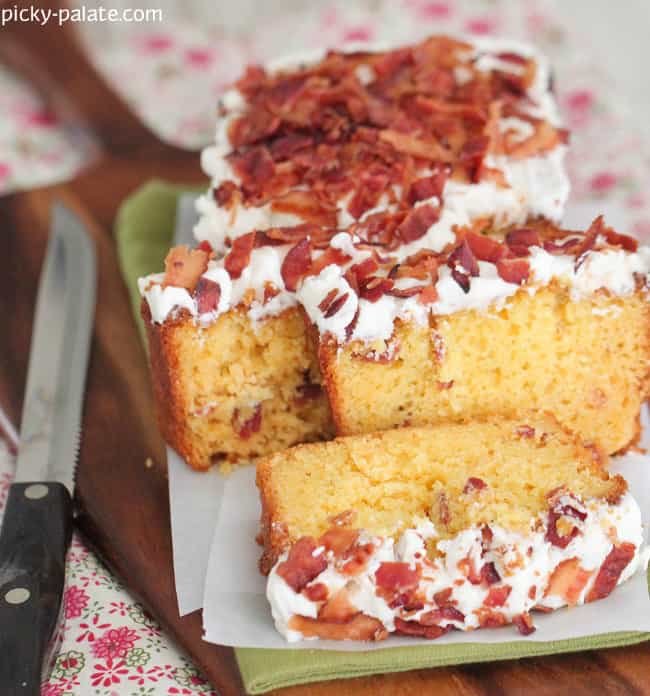 Isn't it pretty?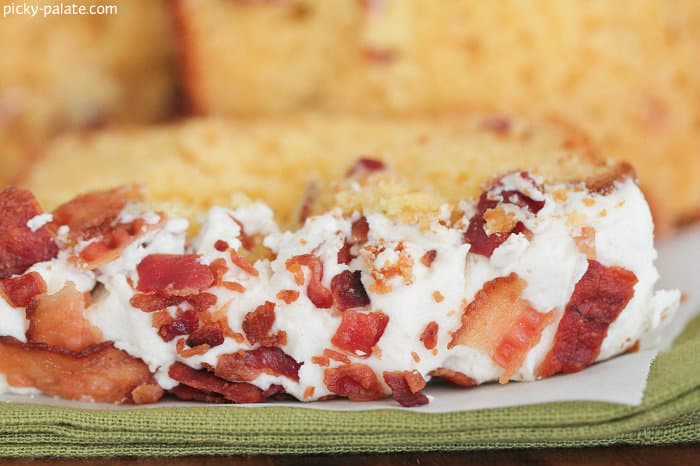 Bacon frosting! Lol!
[ziplist]
Pancakes and Bacon Cake Slices
1 yellow cake mix
1 instant vanilla pudding mix
4 large eggs
1/2 cup milk
1/2 cup oil
1/2 cup sour cream
1/2 cup pure maple syrup
12 strips pre-cooked bacon, crumbled
Maple Buttercream
1 stick (8 tablespoons) unsalted softened butter
1/4 cup pure maple syrup
2 3/4 cup powdered sugar
12 strips pre-cooked bacon, crumbled
1. Preheat oven to 350 degrees F. and spray 2 loaf pans with non stick cooking spray.
2. Place cake mix, pudding mix, eggs, milk, oil, sour cream, and maple syrup into a stand mixer mixing until well combined. Add bacon crumbles mixing until combined. Divide and transfer to prepared loaf pans. Bake for 50-60 minutes or until baked through. Tops will be deep golden brown, do not be alarmed 🙂
3. While cake is baking or cooling, prepare frosting. Place butter and syrup into stand mixer, mixing until well combined. Add powdered sugar, beating on low until combined. Frost over cooled cakes and top with crumbled bacon pieces. Slice and enjoy!
Makes 2 loaves, about 24 slices