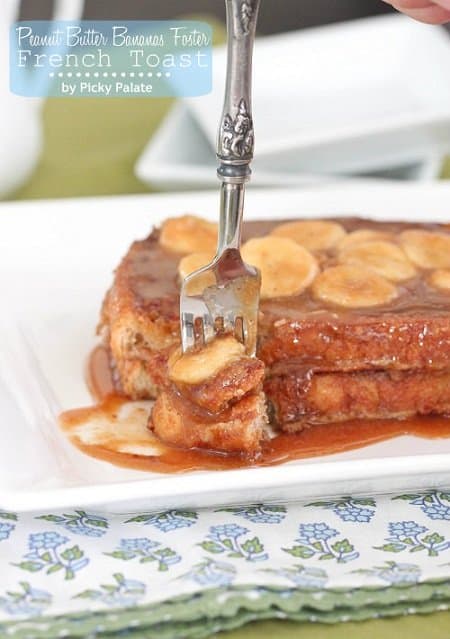 Hope everyone had a beautiful weekend. We are FINALLY out of school around here. Seems like we were the only school on earth still in session. My boys are thrilled to sleep in and stay up late this summer 🙂 I am officially 7 months pregnant. I liked the 2nd trimester much better, lol! A few more months to go. Can't wait to meet our new little guy.
Ok, onto the French Toast! When I was in Kansas City last week, some of you may have recognized that I enjoyed a Bananas Foster French Toast for breakfast in my hotel room. It was so amazing that I was determined to come home and make my own version that we could all enjoy. Let me just tell you, I did it and it's even better. AND it's a breeze to make. Let's take a look.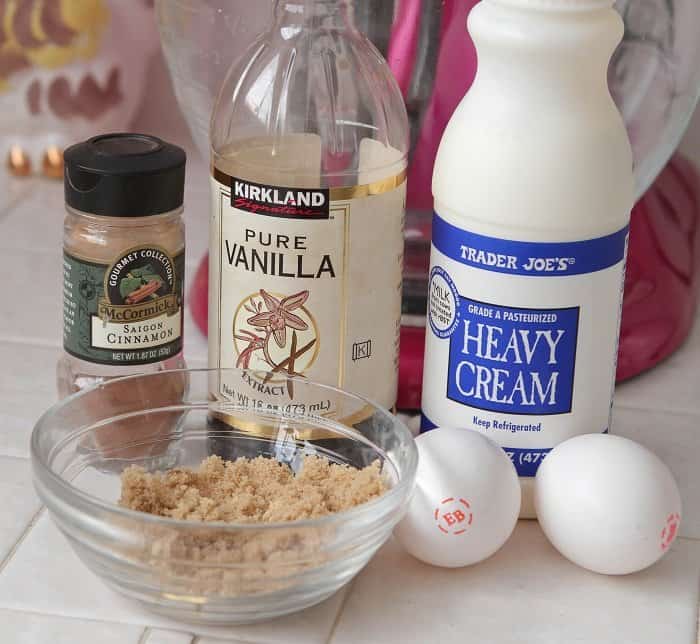 Let's start with the egg/cream mixture for the toast. Do NOT substitute that heavy cream. It's a must my friends.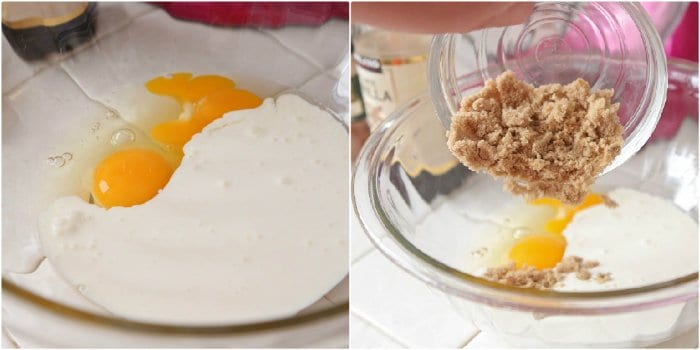 Eggs, cream and brown sugar into the bowl.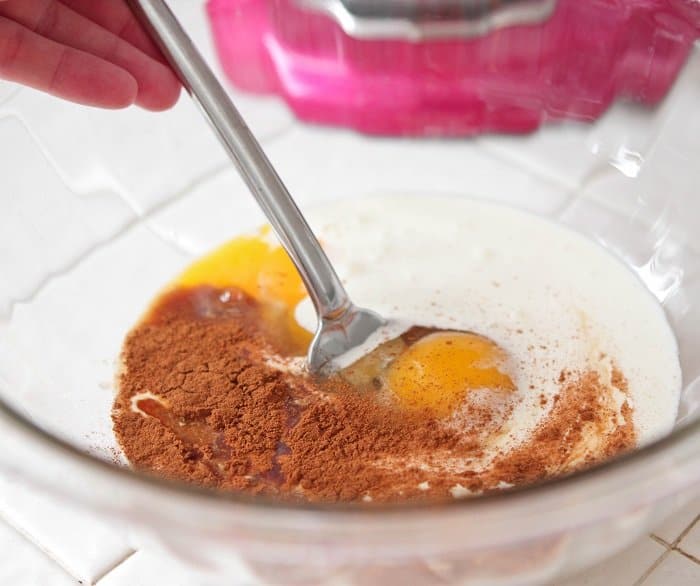 Add your cinnamon then grab a fork or whisk.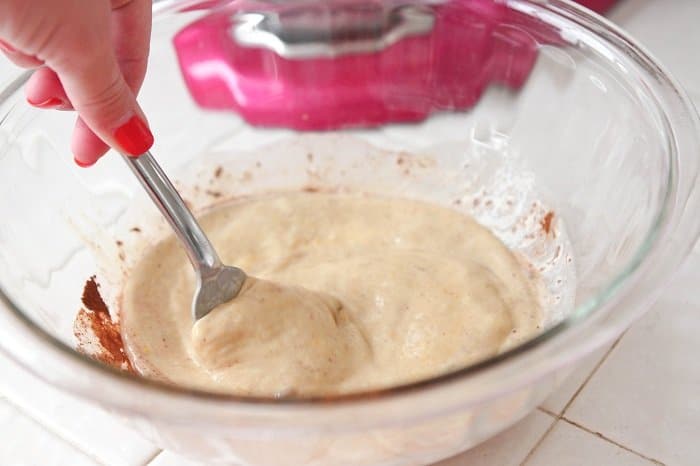 Mix it all together.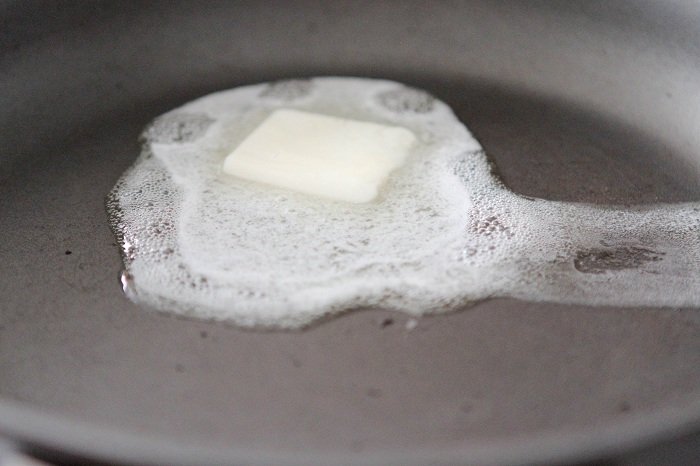 Melt some butter into your hot skillet.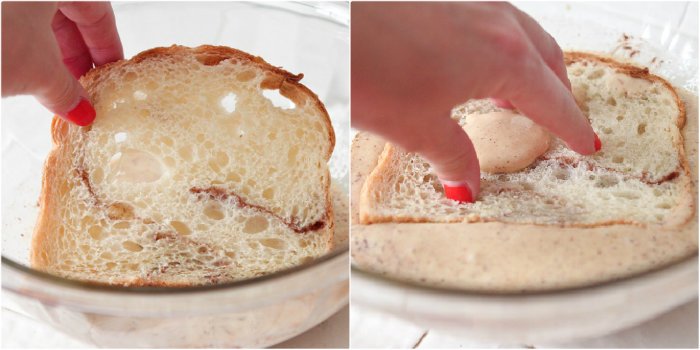 I used a lovely cinnamon bread from the Farmer's Market, however use what you like. Dip it on in.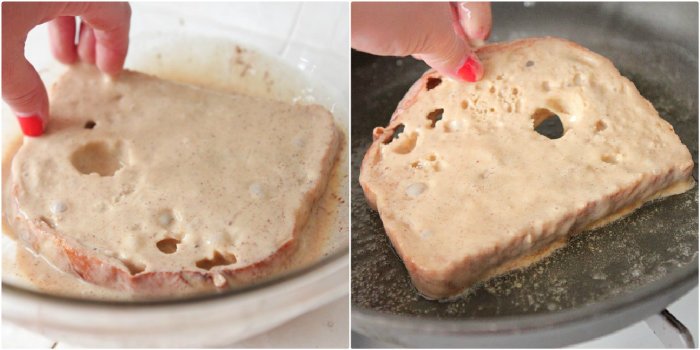 Make sure to dip both sides then transfer to your hot skillet.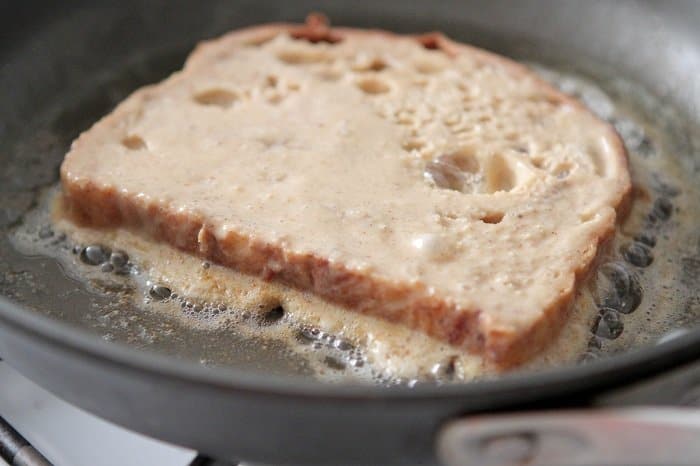 Sizzle sizzle for a couple minutes.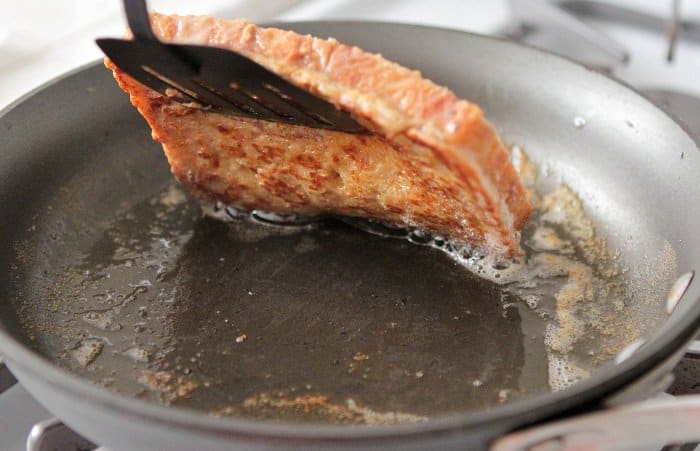 Check to make sure that bottom side is nice and golden.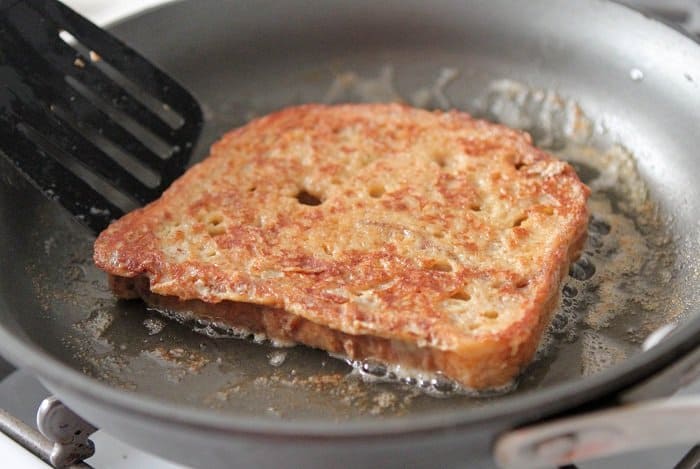 ….and flip to get that other side 🙂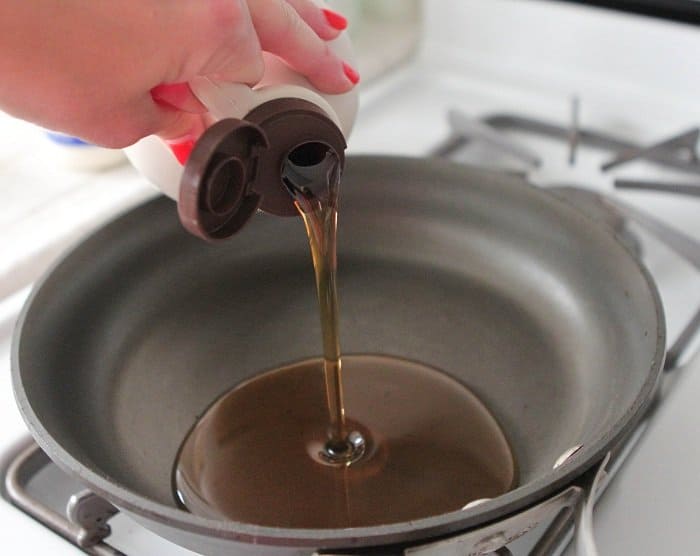 Once all of your bread has been "French Toasted" let's start the best part of the recipe. The peanut buttery creamy sauce. Some pure maple syrup please.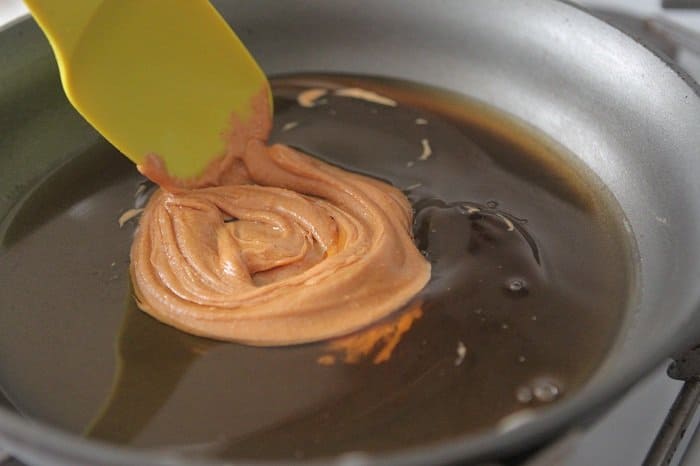 Swirl in and melt your peanut butter. MMMM!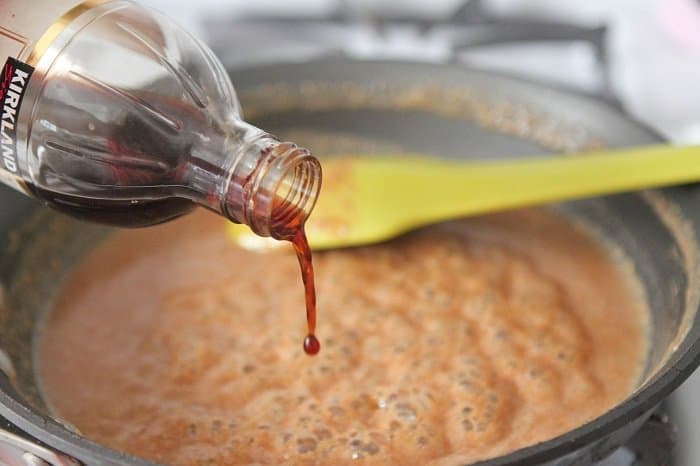 Once the peanut butter's melted and bubbly add a splash of vanilla.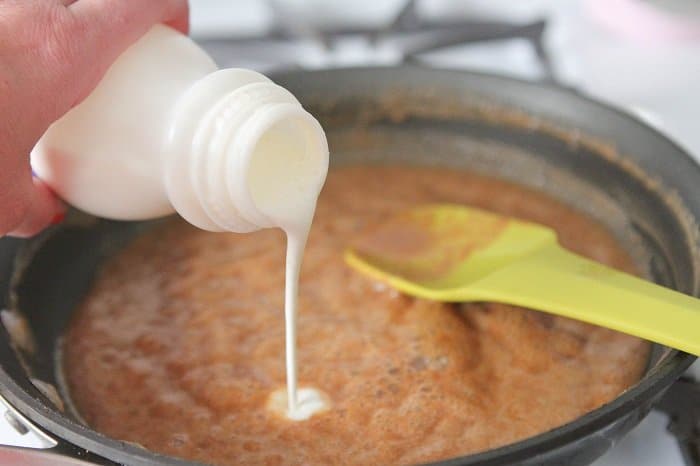 Stir in some heavy cream. Oh yah!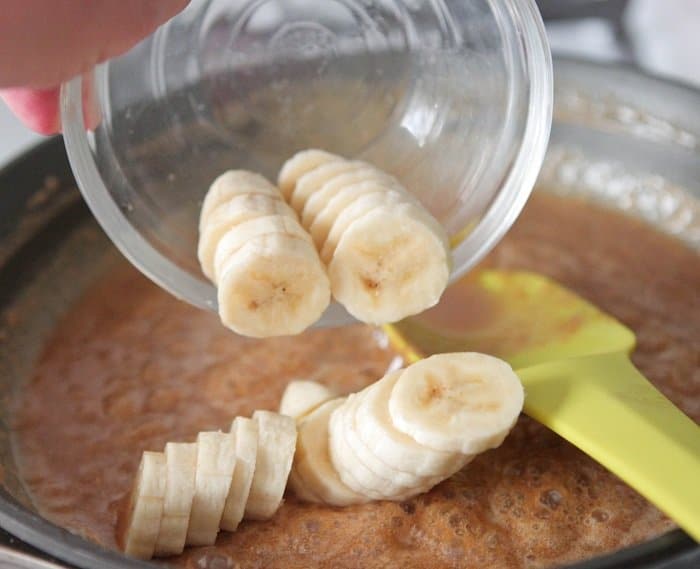 Dont' forget those nanners.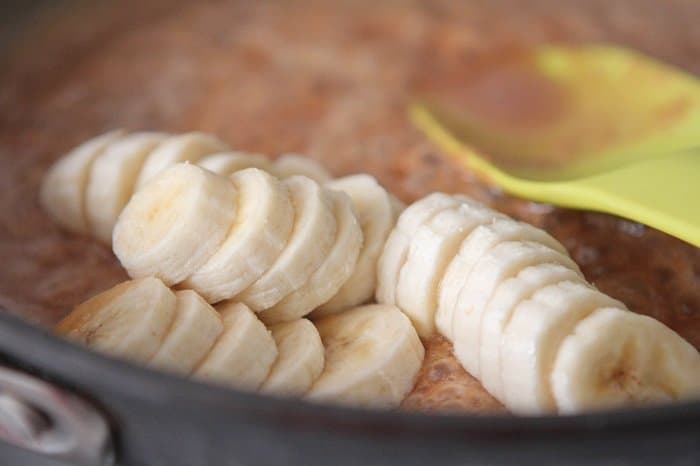 Give them a stir into that fabulous sauce.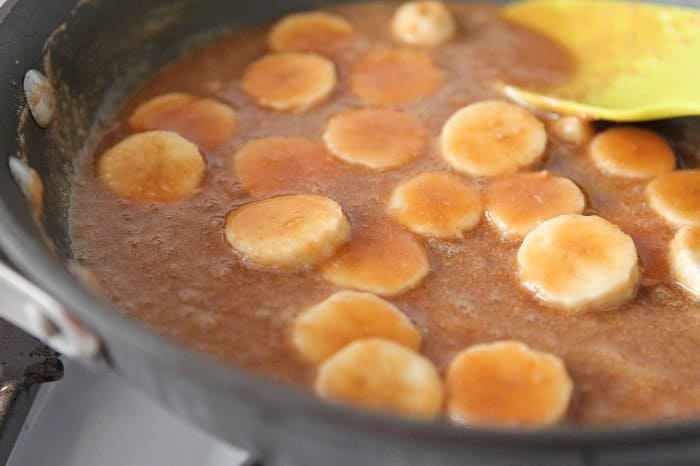 Ok, it's ready to be slathered over your toast!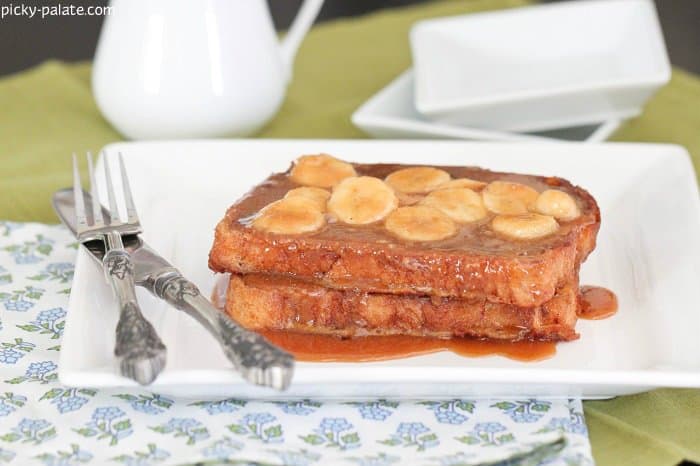 Tada' Now grab a fork and dig in 🙂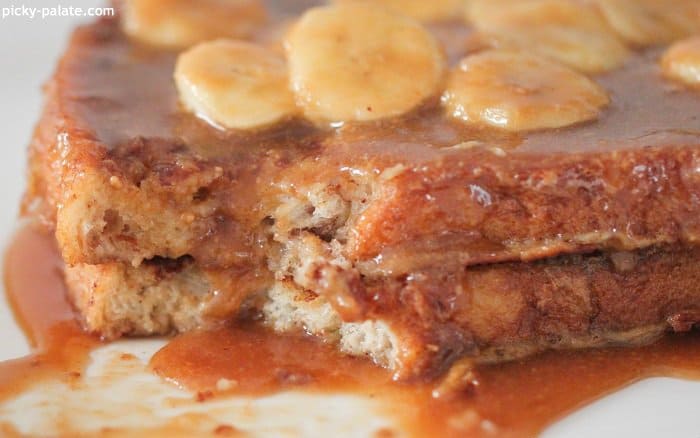 Ridiculous in the best way possible.
[ziplist]
Peanut Butter Bananas Foster French Toast
4 large eggs
1/2 cup heavy cream (do not substitute)
1/2 cup packed light brown sugar
3/4 teaspoon ground cinnamon
1/2 teaspoon pure vanilla extract
6-8 slices bread (cinnamon bread, brioche, French)
6 tablespoons butter (for skillet)
1 cup pure maple syrup (do not substitute)
3 tablespoons creamy peanut butter
1 teaspoon pure vanilla or rum extract
1/4 cup heavy creamy
2-3 cups sliced bananas depending on how many you like
1. Preheat large skillet over medium heat.
2. Place eggs, cream brown sugar, cinnamon and vanilla into a large mixing bowl. Whisk to combine. One at a time, dip each slice of bread, both sides into egg mixture. Add 1 tablespoon of butter into hot skillet to melt, swirling pan. Add egg dipped bread slice to skillet, cooking 1-2 minutes per side or until golden brown and cooked through. Transfer cooked piece of toast to a clean plate and repeat this process until all bread has been used.
3. Place maple syrup and peanut butter into a skillet over medium heat. Stir to melt peanut butter into syrup. Stir in vanilla then heavy cream. Let mixture bubble for about 5 minutes, stirring often to thicken. Add sliced bananas and cook for 1 minute. Pour peanut butter syrup sauce and bananas over warm French toast. Serve immediately.
Makes 6-8 servings