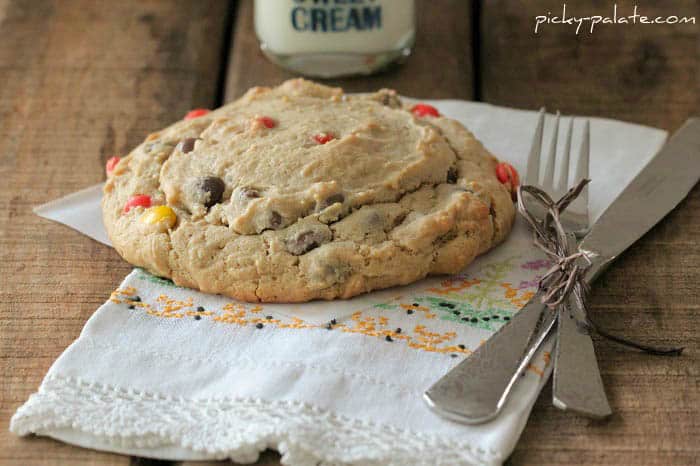 Ever needed a recipe to bake just one cookie for yourself someone without having to make a full or even half batch? Well I happen to get that urge occasionally and have wanted to develop a recipe for ONE giant cookie for a while now. I love how it turned out and love that you can whip up the cookie dough in less than 5 minutes, how fun is that?!
I used Reeses Pieces and Goobers (chocolate covered peanuts) inside my cookies but any of your favorite candy works just fine.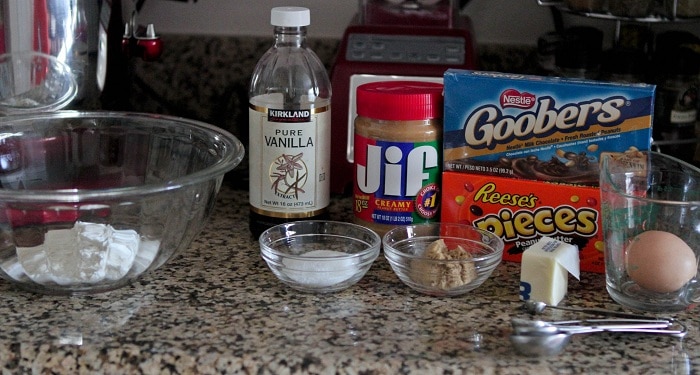 Here's the little recipe ingredient line up!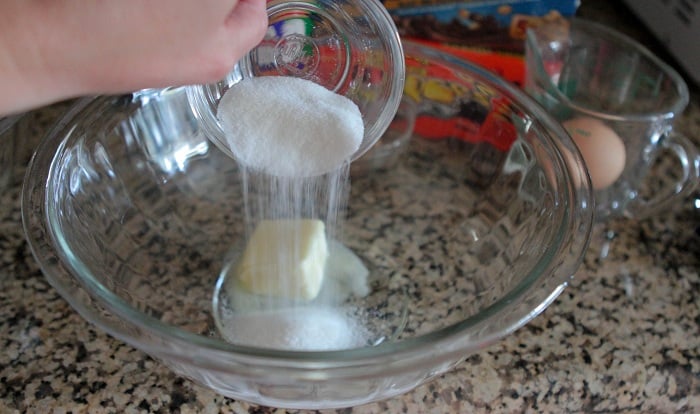 You don't even need your mixer for this cookie dough , just you and your mixing bowl 🙂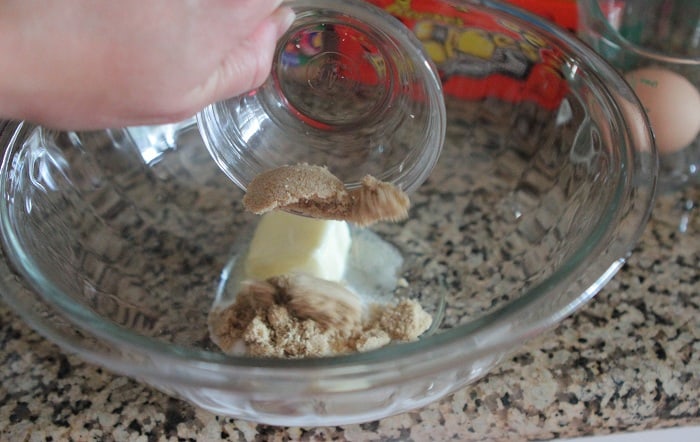 Add your butter and sugars to the bowl.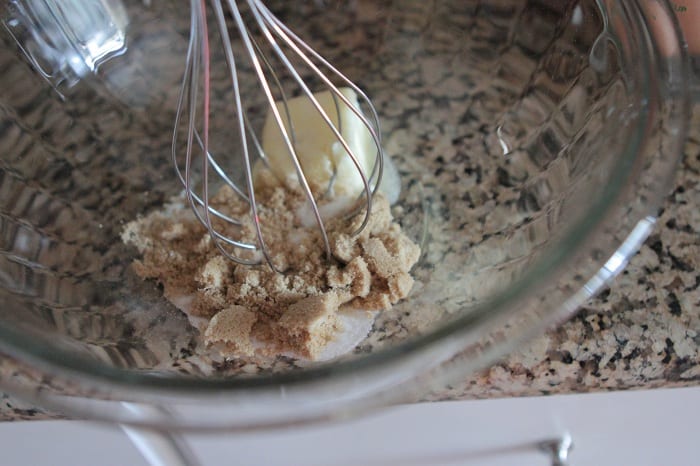 Time to whisk until well combined.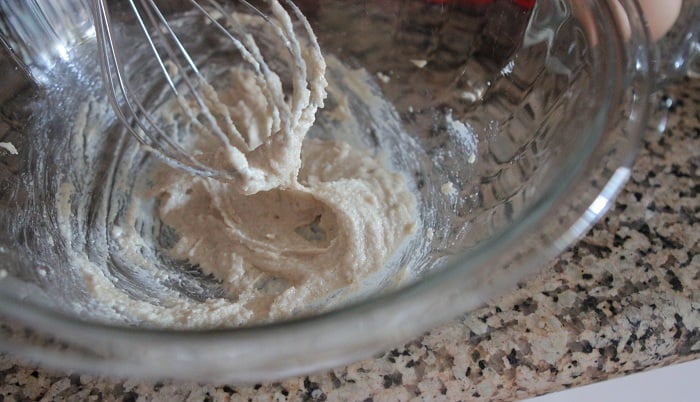 Like so.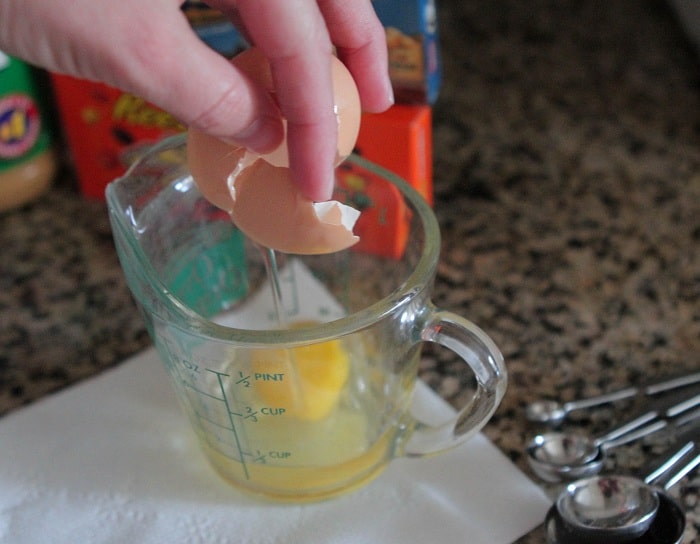 When you read my recipe below, you will see you use 2 tablespoons beaten egg. Give one large egg a whisk then you can measure it out.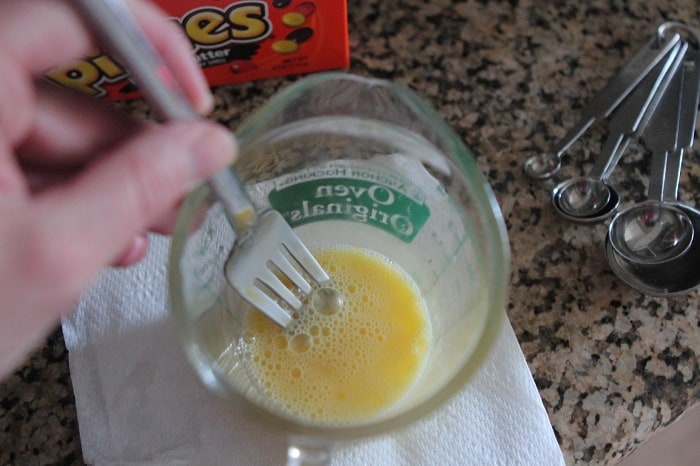 Beaten egg, ready to measure out.

Pour your 2 tablespoons into the bowl.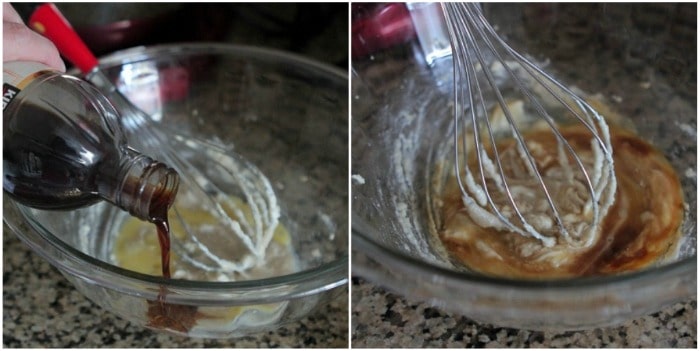 Add a little vanilla then mix, mix, mix 🙂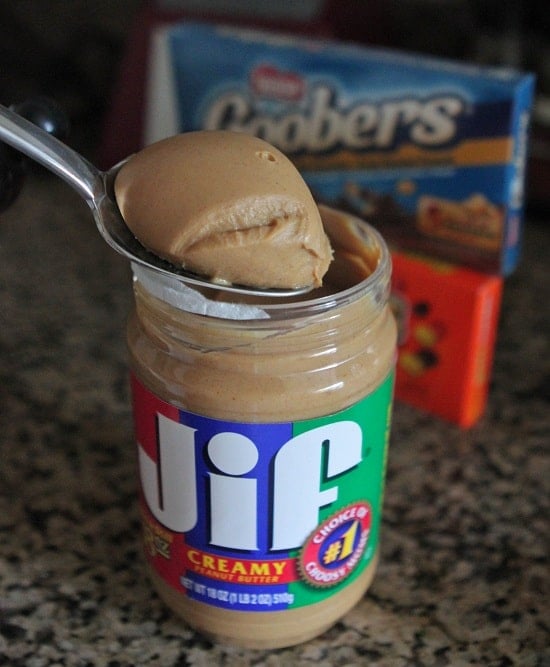 Time for 2 heaping tablespoons of peanut butter. Add it to your bowl and mix to combine.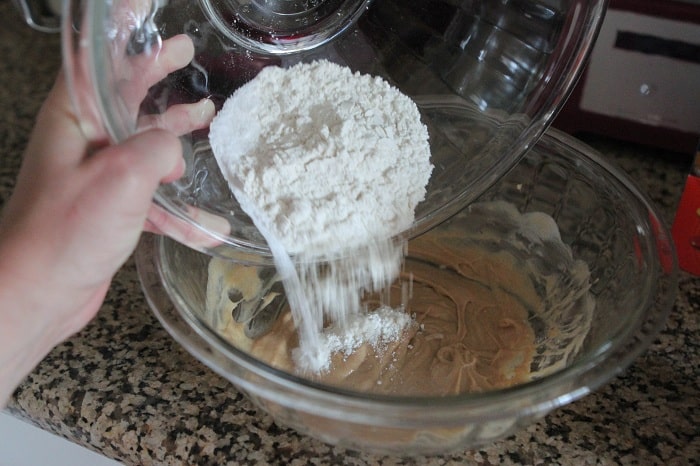 Almost done….Add your flour, baking soda and salt to the wet ingredients.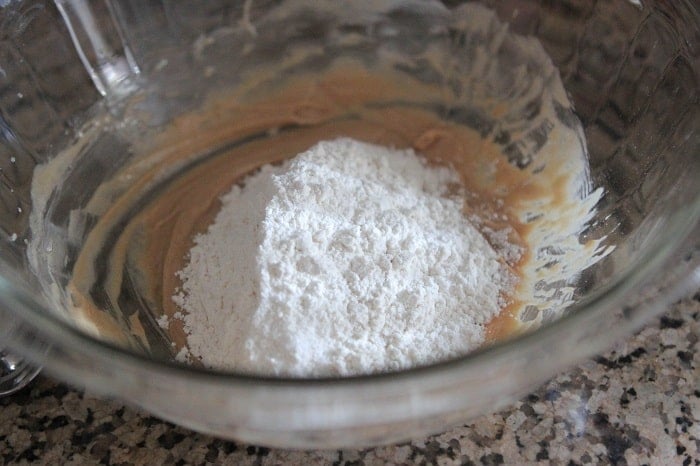 Love the way the light hit the flour here 🙂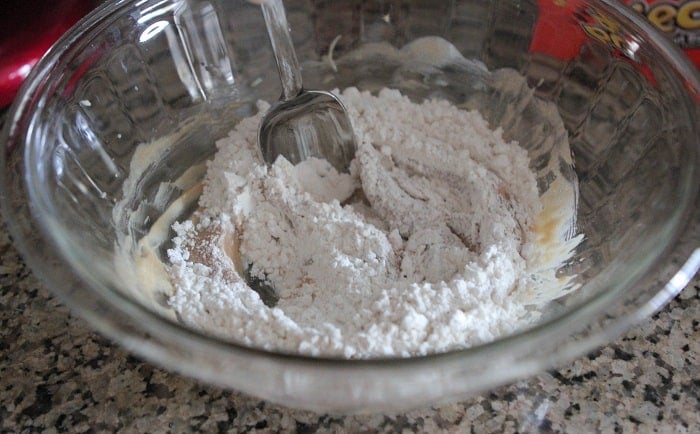 Mix half way then add your candy pieces.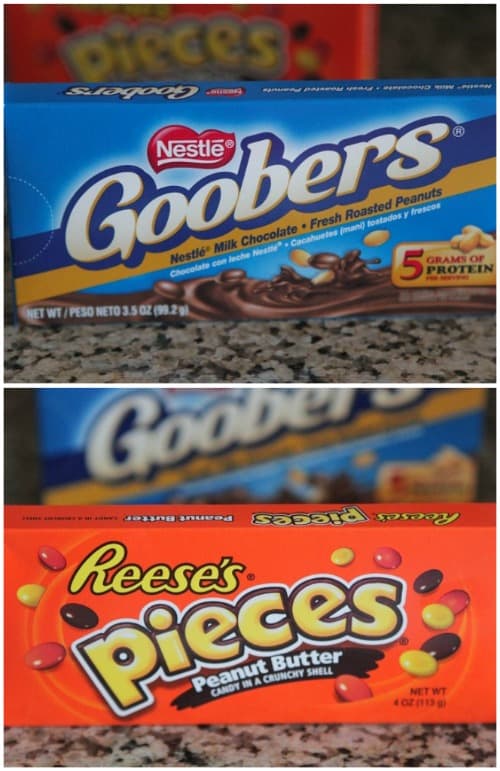 I used these little morsels of deliciousness.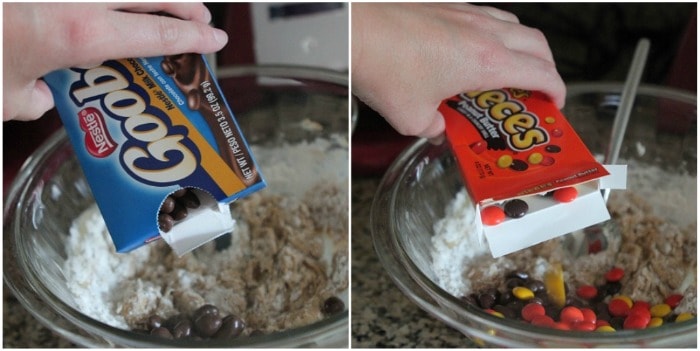 Add them right to your dough. Only about 1/4 cup each.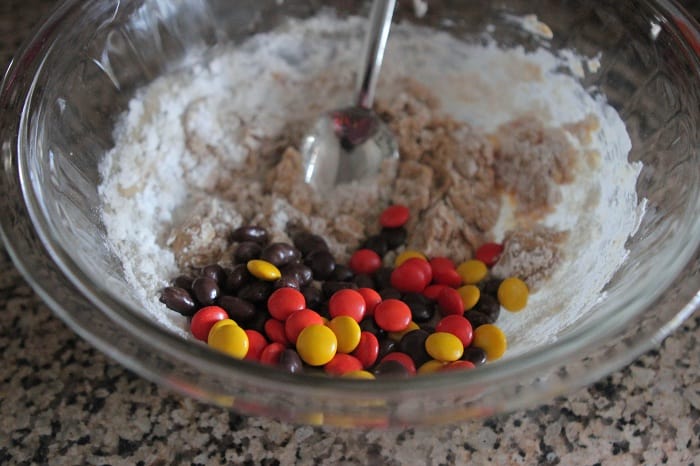 Mix until you get a fabulous dough.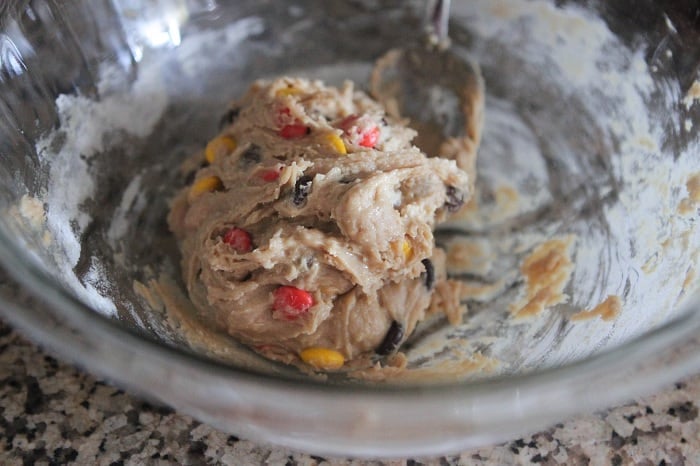 Ahhhh, like this.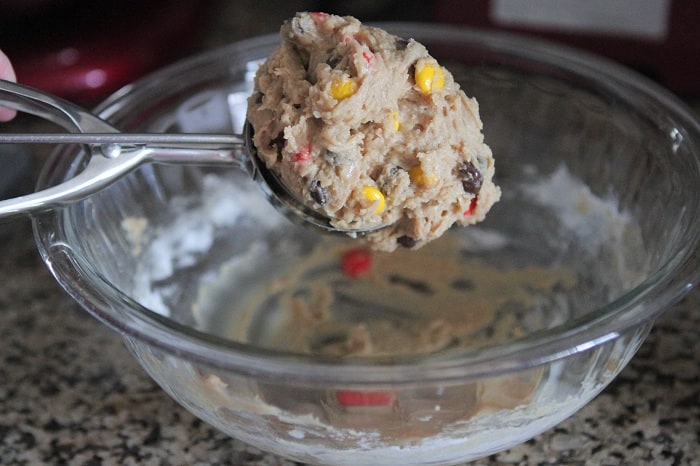 Take a massive cookie scoop or large spoon and transfer it to a parchment lined baking sheet.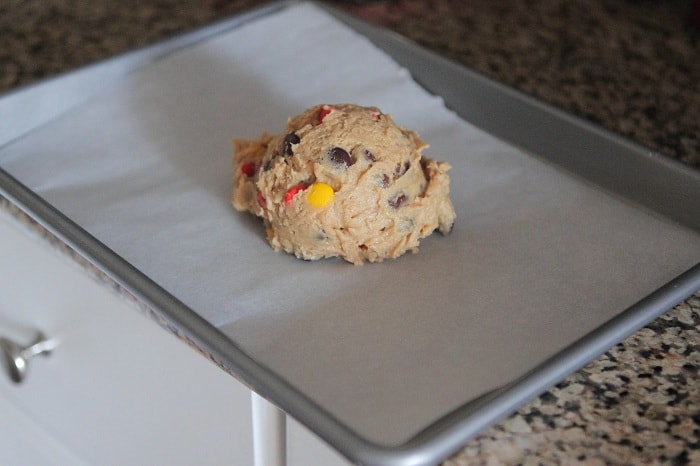 How sweet! Time to bake….350 degrees F for 18-22 minutes.
Right out of the oven.
Can't wait for you to try this one! Enjoy.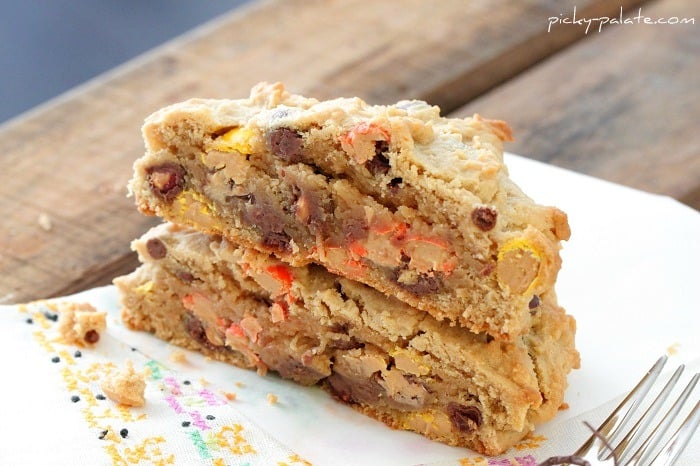 Look at the inside of this baby!! Enjoy:)
[ziplist]
Peanut Butter Reeses Pieces Giant Cookie for One
2 tablespoons unsalted butter, softened
2 tablespoons granulated sugar
2 tablespoons packed light brown sugar
2 tablespoons beaten egg
1/2 teaspoon pure vanilla extract
2 tablespoons creamy peanut butter
1/2 cup all purpose flour
1/4 teaspoon baking soda
1/4 teaspoon kosher salt
1/4 cup Reeses Pieces
1/4 cup chocolate covered peanuts (or chocolate chips work great too)
1. Preheat oven to 350 degrees F. and line a small baking sheet with parchment paper.
2. In a large mixing bowl whisk the butter and sugars until light and fluffy. Add egg and vanilla mixing until well combined. Stir in peanut butter then add flour, soda and salt. Mix for a couple turns of the spoon then add the Reeses pieces and peanuts until combined. Scoop onto prepared baking sheet and bake for 18-20 minutes, until cooked through. Let cool on baking sheet for 10 minutes then transfer to cooling rack. Enjoy with a tall glass of milk and yourself!
Makes 1 giant serving (or 4 regular size if you wanna share)
________________________________
Hope you enjoy! Come back soon 🙂