Cookies, cookies and more cookies! These simple cake cookies are such a hit and couldn't be easier to whip up. Once you have your s'mores toppings and a cake mix, you are just about good to go!
Let's take a look shall we?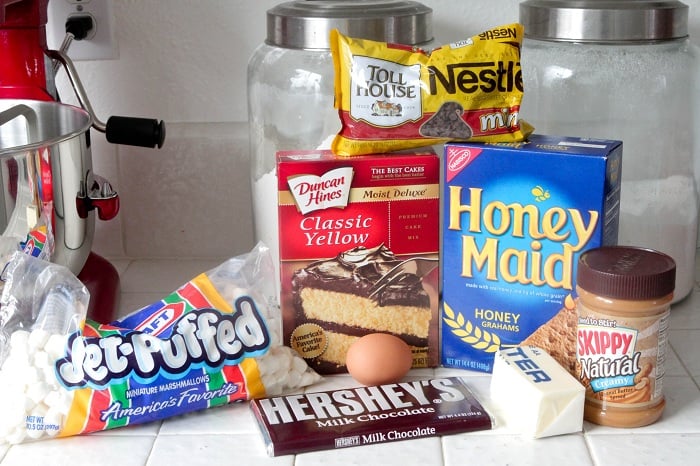 Here's your line up!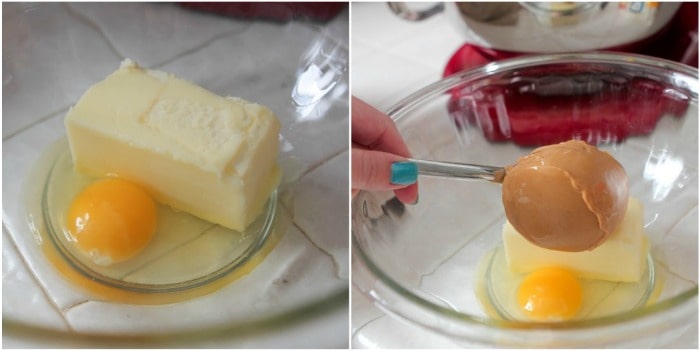 One bowl folks, you can do this in your stand mixer if you prefer.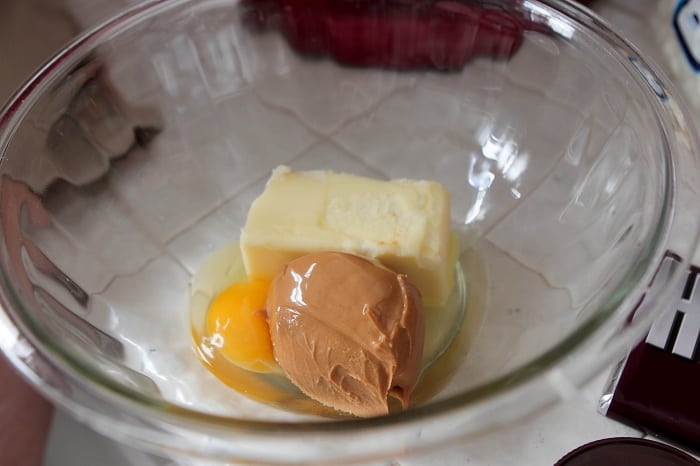 Add your cake ingredients to a large bowl.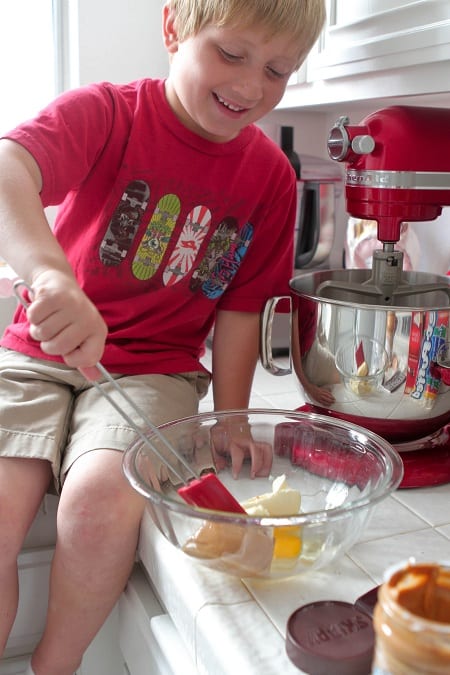 I had my sweetie pie helping in the kitchen for these, what a treat!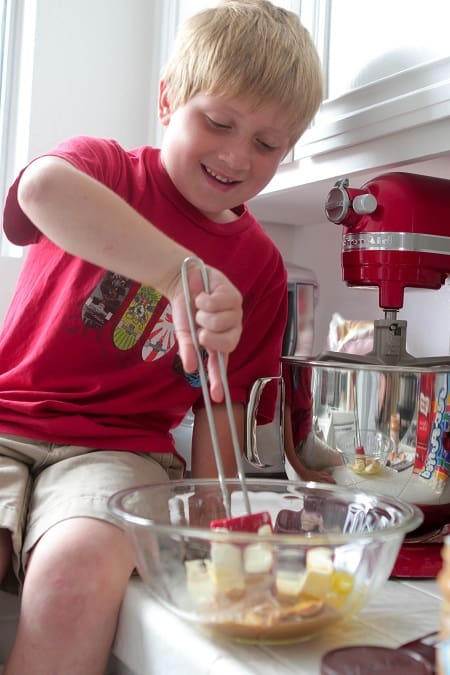 He's going to be quite the cookie maker when he gets older 🙂
Almost time to stir!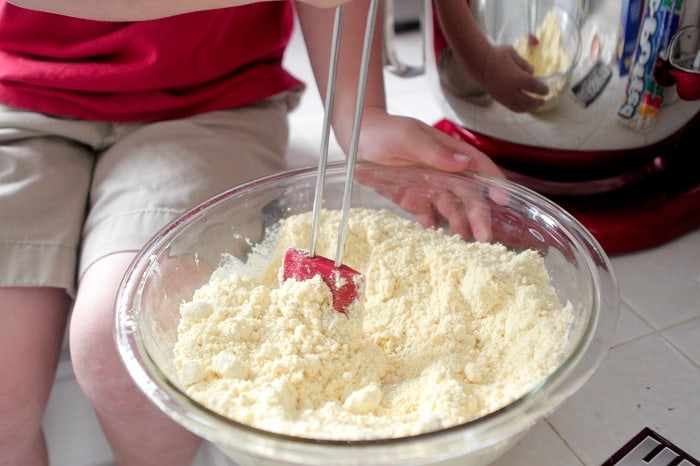 Alright, here we go!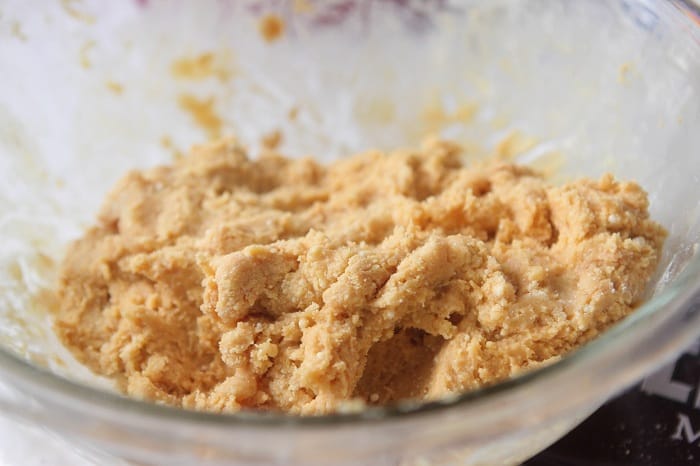 Wait until you try this dough, mmmm!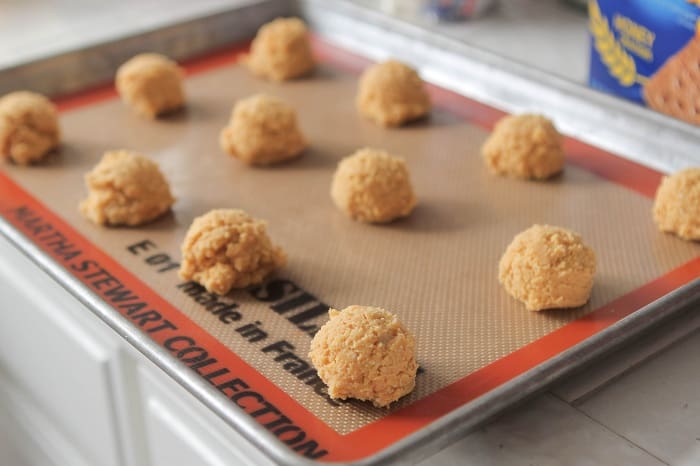 Place your cookie dough onto your baking sheet.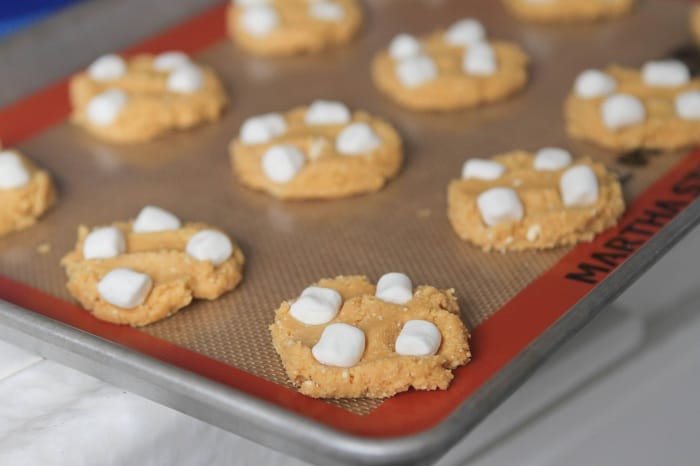 Flatten each cookie and top with mini marshmallows.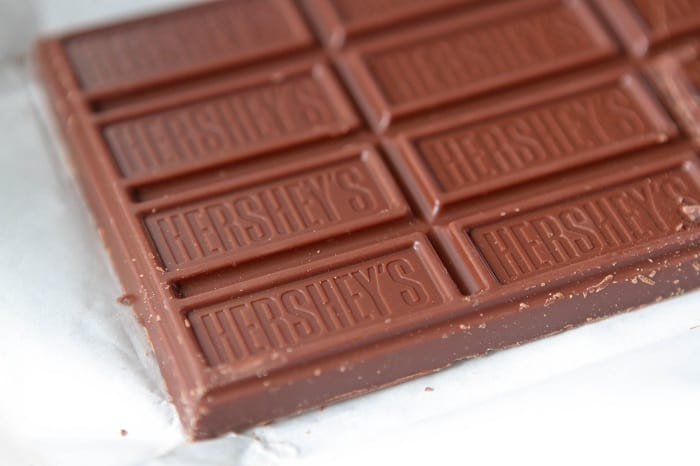 Oh yah!!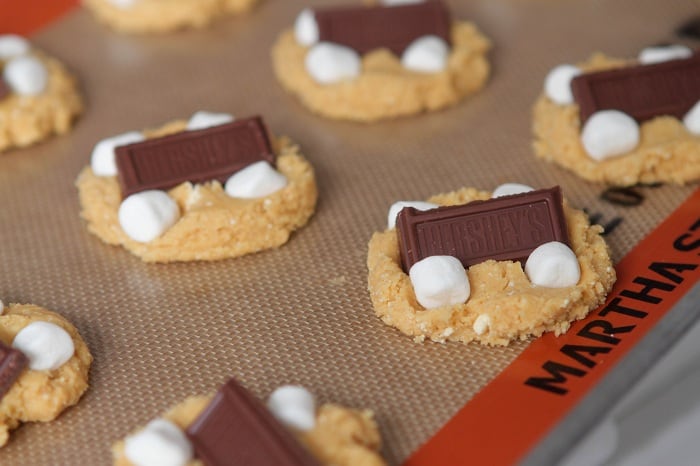 Top each with a Hershey Bar rectangle.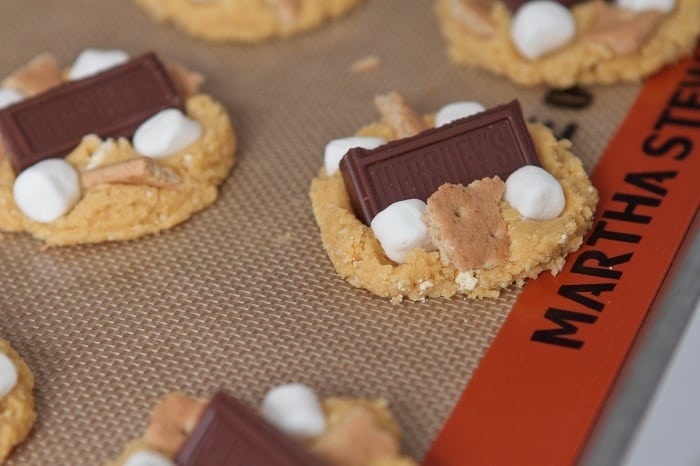 Top with graham cracker pieces and time to bake!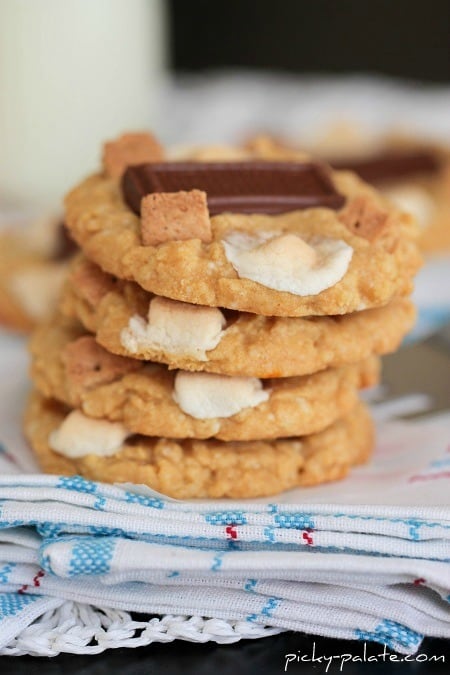 You get little bites of heaven when they come out!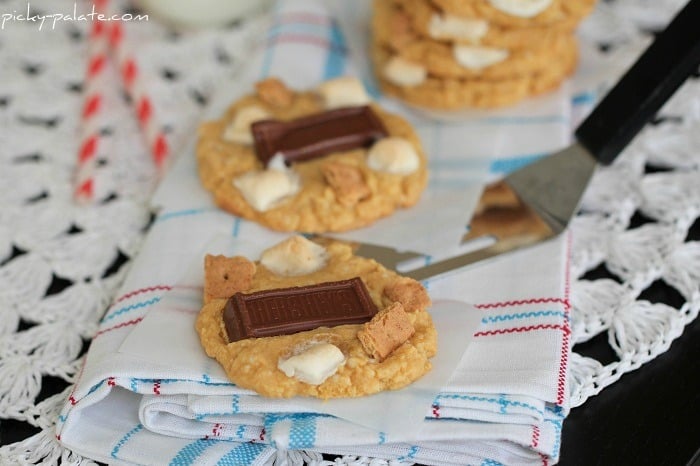 You'll love these bad boys.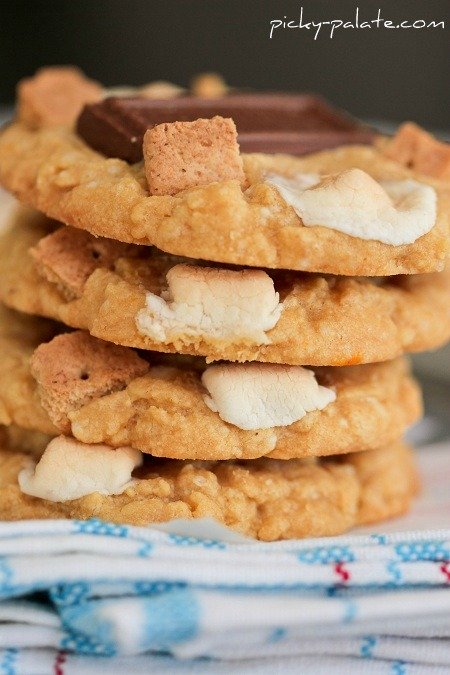 [ziplist]
Peanut Butter S'mores Cake Cookies
1 box Yellow Cake Mix
1 stick, (8 tablespoons) softened unsalted butter
1 large egg
1/2 cup creamy peanut butter
Two large Hershey Bars or 24 rectangles
Handfuls of mini marshmallows
Broken pieces of graham crackers
1. Preheat oven to 350 degrees F. and line a large baking sheet with parchment or a silpat liner.
2. Place the cake mix, butter, egg and peanut butter into a large bowl, mixing to combine. I find it easier to use my hands towards the end.
3. Scoop dough with a medium scoop and place onto prepared baking sheet 1 inch apart. Flatten each cookie to 1/2 inch thick and top each with a Hershey bar rectangle, some marshmallows and some graham cracker pieces. Bake for 12-15 minutes, until cooked through. Let cool for 10 minutes on baking sheet before transferring to cooling rack. Serve and enjoy!
Makes about 2 dozen cookies
___________________________________
Have a great day! Come back soon 🙂