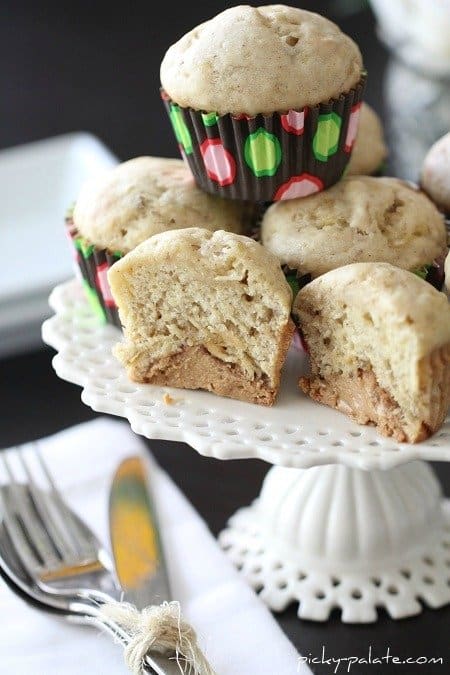 I just love summer when the boys and I can bake together regularly. This is exactly what we did about a week ago, we played in the kitchen and came up with these yummy peanut butter truffle filled banana muffins.
These are simple, kid friendly and peanut buttery delicious. Please excuse my Instagram fetish, it is so convenient during the summer when time is of the essence with my little stinkers.
Hope you all enjoy! xoxo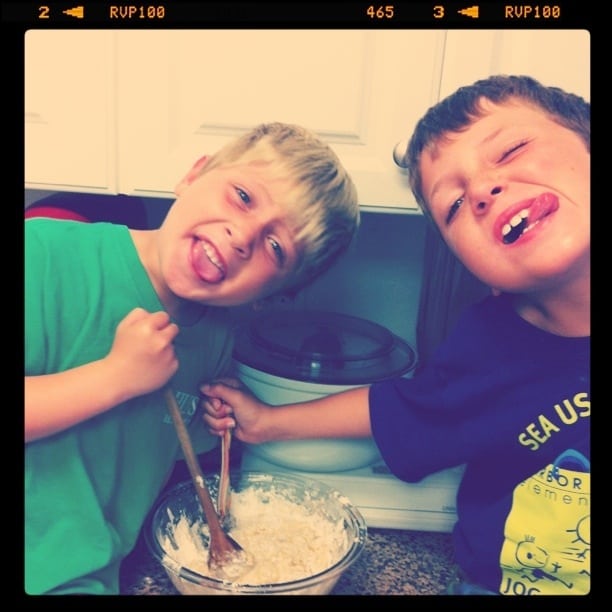 You start with a simple one bowl banana bread recipe and your favorite kitchen helpers 🙂
Prepare a simple peanut butter truffle mixture and scoop it into the bottom of your 12 cupcake cups.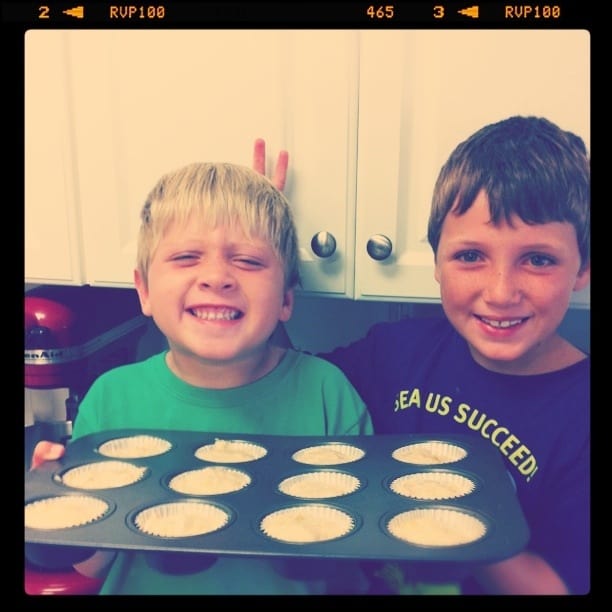 Top that peanut butter filling with your banana bread batter and bake.
Here's a glimpse of your muffins right out of the oven. Wait until you enjoy the aroma!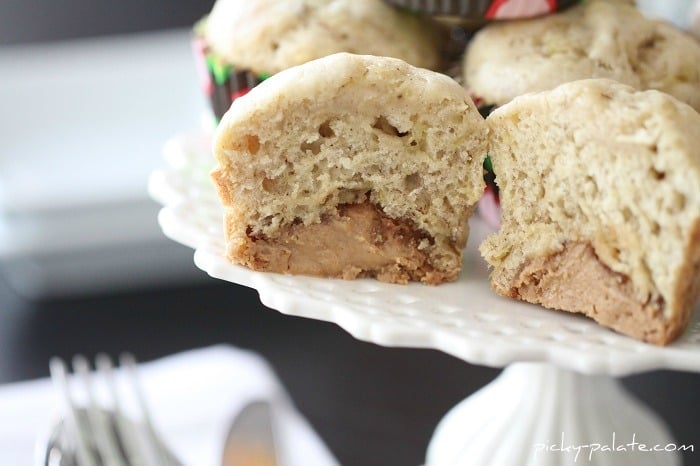 There's the ridiculous peanut butter truffle centers 🙂 Love these 🙂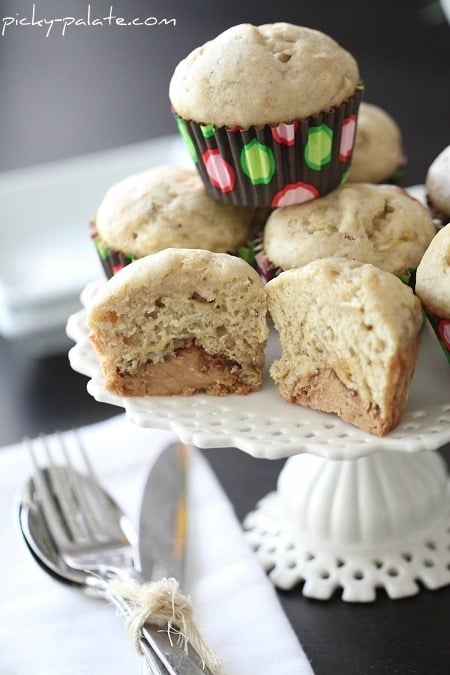 [ziplist]
Peanut Butter Truffle Centered Banana Bread Muffins
1 1/4 cups creamy peanut butter
1 cup powdered sugar
2 large ripe bananas or 3 small
3/4 cup granulated sugar
1/4 cup light packed brown sugar
1 large egg
1 cup buttermilk
1 1/4 cups flour
1 teaspoon baking soda
1/2 teaspoon salt
1/4 teaspoon ground cinnamon
1. Preheat oven to 350 degrees F. and line a 12 cup muffin tin with cupcake liners.
2. Place peanut butter and powdered sugar into a medium bowl, mixing until well combined. With a small cookie scoop, scoop evenly into the bottom of lined cupcake cups.
3. In a large bowl mash bananas until well mashed. Stir in sugars, egg and buttermilk until well combined. Slowly add flour, baking soda, salt and cinnamon until just combined. Evenly scoop batter over peanut butter truffle filled cups, about 3/4 full. Bake for 18 to 20 minutes, until cooked through. Let cool completely and serve.
*Note: After these finished photos I re-worked the banana bread recipe a touch so it was even more moist, so the texture of your muffins may look just slightly different than these photos 🙂 Never fear, they are incredible!!* xoxo
*Note #2: You can also choose to place your dollops of peanut butter truffle mix on top of the banana bread batter rather than on the bottom. Either way is scrumptious, just a slightly different look 🙂
Makes 12 servings
_____________________________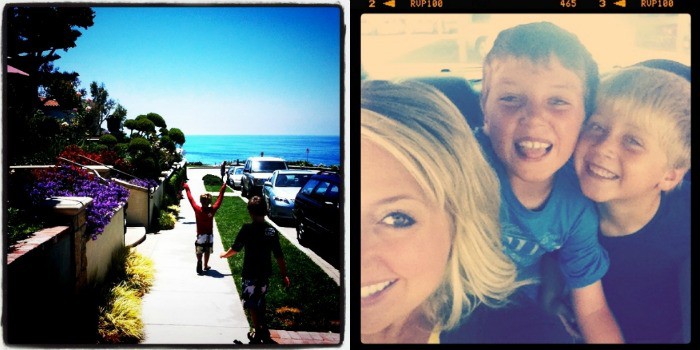 Have a beautiful rest of your week, see y'all soon 🙂 Happy Summer!