Hope everyone's Monday is off to a great start. Still unpacking and settling in our new home. Thank you for being patient with me while we get settled!! I'll be back with some killer new recipes asap 🙂
I am so excited to introduce you to my next guest. Her name is Camber Wilson from the cute blog she calls Food Snots. I used to live near Camber when we were in AZ, so I know first hand she is a sweetheart! Camber hasn't been blogging that long and I am blown away by her gorgeous photography and drool worthy baked goods! You go girl 🙂
I'll let her introduce herself….take it away Camber!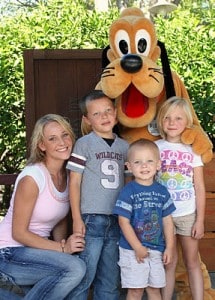 Hey Everyone!! My name is Camber Wilson and my blog is Food Snots. Nope, you read it correctly, I said snots. Go ahead and laugh, it's suppose to be funny 😉 Kind of like snobs but snots instead. Get it? I'm a little bit obsessed with anything that tastes amazing, and lets just be honest, I'm super picky too! So that pretty much sums up my blog to a "T". Amazing food (check), picky eater (check), snots (check). Yep, that's it!!
Thanks Jenny for having me here, and I hope you all enjoy!!
_______
Camber has a gorgeous recipe to share with us today she calls Pumpkin Spice Caramel Pecan Monkey Bread. Yum! To see Camber's full step by step recipe go HERE.
Her photos will do all the talking here. Enjoy friends and have a beautiful day!
Pumpkin Spice Caramel Pecan Monkey Bread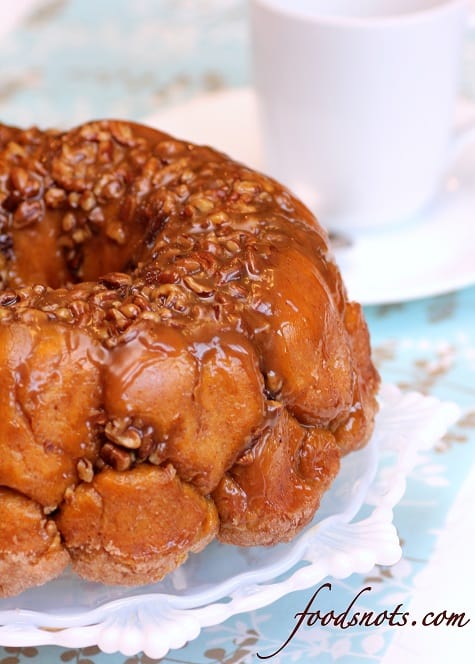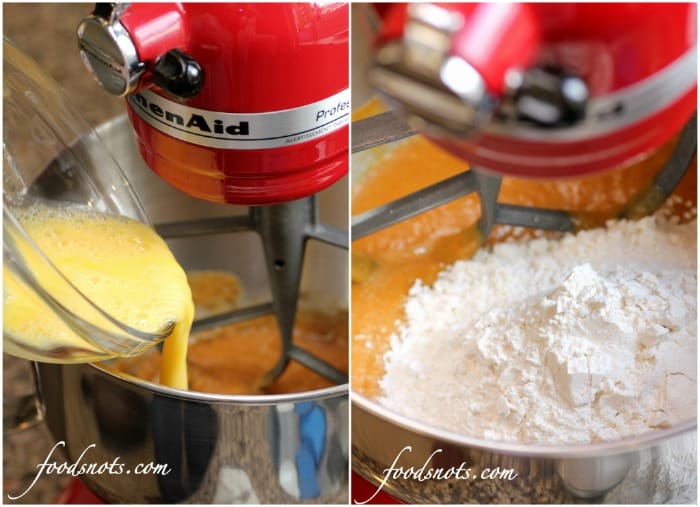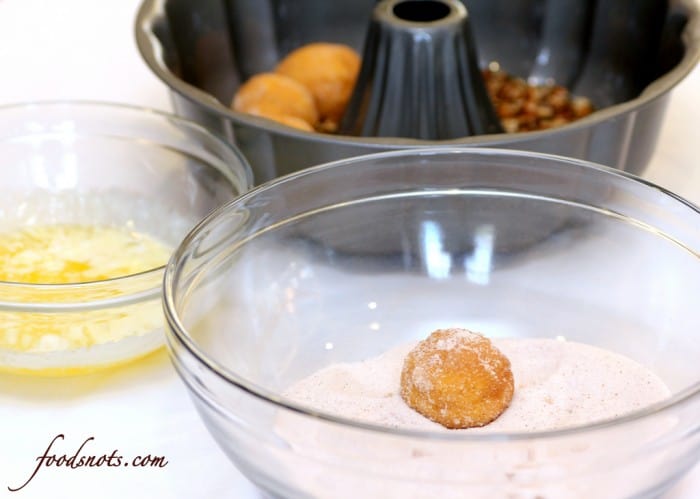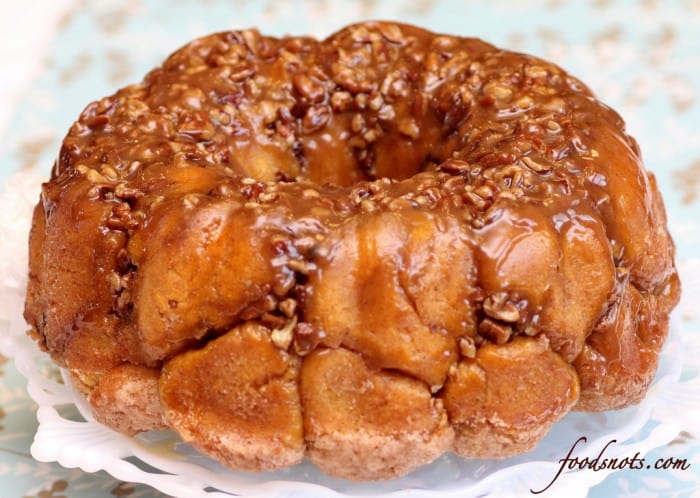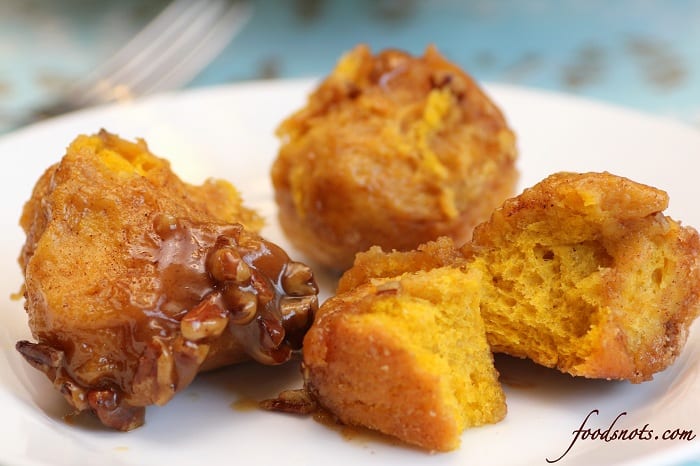 [ziplist]
Pumpkin Spice Caramel Pecan Monkey Bread
Recipe by Camber Wilson of Food Snots
1 package quick rise dry yeast
1/4 cup warm water
1/4 cup warm milk
1 cup solid-pack pumpkin
1/2 cup butter, melted
1/4 cup sugar
1 teaspoon salt
1 1/2 teaspoons pumpkin pie spice
2 eggs, beaten
4 1/2 – 5 cups all-purpose flour
Caramel
1/4 cup butter
1/2 cup heavy cream
1/2 cup packed brown sugar
1 tablespoon light corn syrup
1 teaspoon vanilla extract
Assembly
3/4 cup chopped pecans
1 1/2 cup sugar
1 teaspoons pumpkin pie spice
1/2 teaspoon ground cinnamon
1/2 cup butter, melted
In a small bowl, dissolve yeast in warm water. Set aside. In a large mixing bowl, combine the milk, pumpkin, butter, sugar, salt, and pumpkin pie spice. Beat in eggs and dissolved yeast mixture. Add 2 1/2 cups of flour and mix until just combined. Add the remaining 2 – 2 1/2 cups flour until dough is no longer sticky.
At this point either change to the kneading attachment on your mixer or turn onto floured surface; knead until dough is smooth and elastic, about 3-5 minutes. Place dough in a bowl coated with cooking spray, turning once to coat entire surface of dough. Cover and let rise in a warm place for 1 hour or until doubled in size.
Meanwhile, make caramel by combining butter, heavy cream, brown sugar, corn syrup, and vanilla in a medium saucepan. Bring to a boil over medium heat and cook, continuously stirring, until caramel has reach 210-215 degrees F (about a minute after boiling). Pour half of caramel into a greased 10-inch fluted pan. Sprinkle half of the pecans over caramel.
Punch down dough and shape into 40 balls (about 1-inch diameter). In a small bowl, combine sugar, cinnamon, and pumpkin pie spice. Place melted butter in another bowl. Roll balls in butter, then roll in sugar mixture.
Place 20 balls in the pan over the caramel. Top with remaining caramel and pecans. Roll remaining balls in butter and sugar and place over balls in tubed pan. Let stand for 20 minutes.
Place fluted pan on a baking sheet and bake at 350 degrees F for 30-35 minutes or until top is golden brown. Cool bread in the pan on a wired rack for 10 minutes before inverting onto a serving plate. Serve warm.
___________________________________
So great to have you Camber! Have a great day friends!