Giant Salted Pumpkin Chocolate Chunk Cookies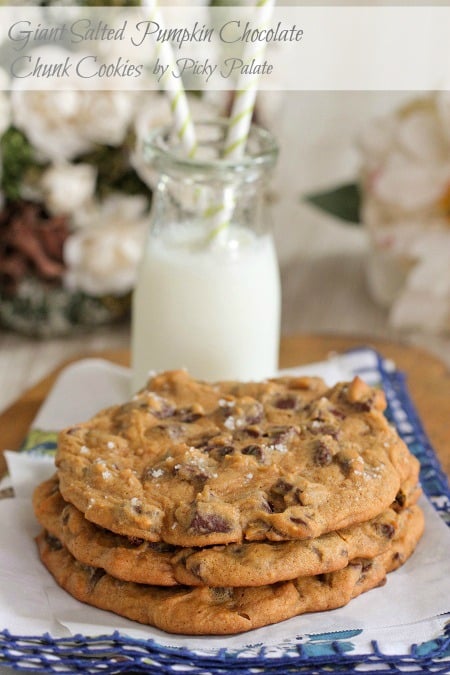 I have been trying to perfect what I think is the best pumpkin cookie for a while now and by golly I think I've done it 🙂  Now, don't get me wrong I love the puffy pumpkin cookie, but I wanted something a little more chocolate chip cookie-ish. A little more buttery crisp than fluffy pillow-y? Make sense?
This recipe turned out just how I wanted it to…and I made them giant size which is always more fun. I also added some fleur de sel salt to the tops which is fabulous to me, however if salted cookies are not your thing then by all means leave it off. They are great either way.
Let's take a look at how these babies are made 🙂
Here's your line-up. Nothing too crazy.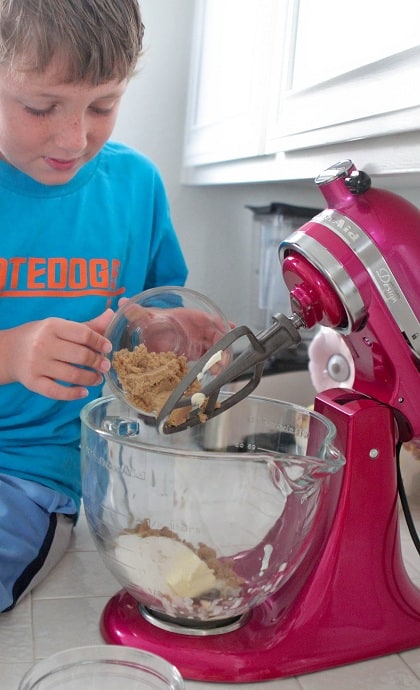 Had my sweet boys helping in the kitchen for these cookies 🙂  Cream your butter and sugars.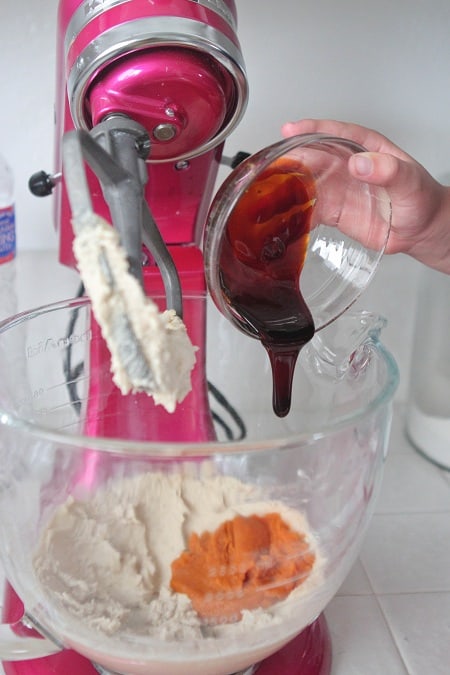 Add your pumpkin and molasses.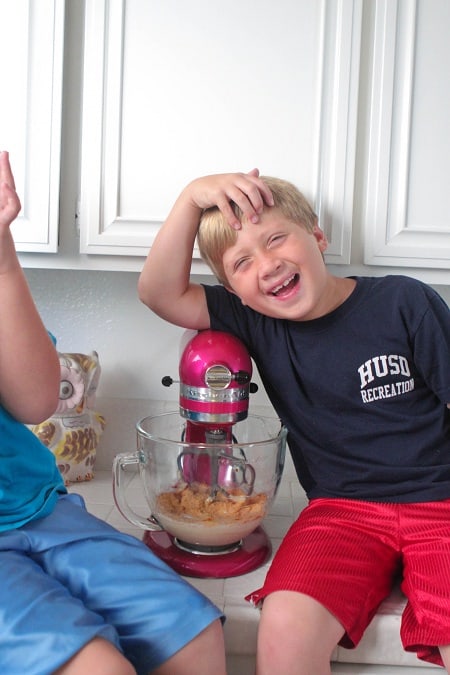 Take a break and crack up with your brother.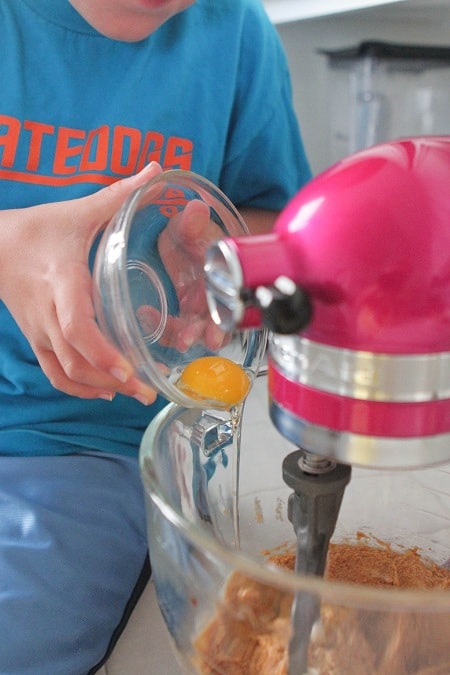 Add an egg.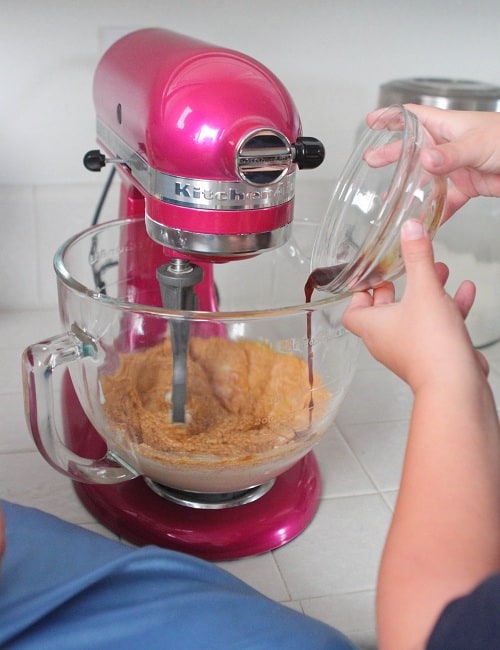 A little vanilla.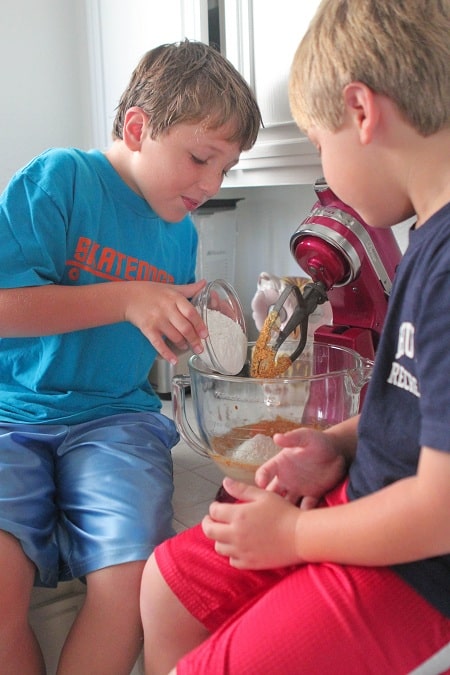 Add your dry ingredients.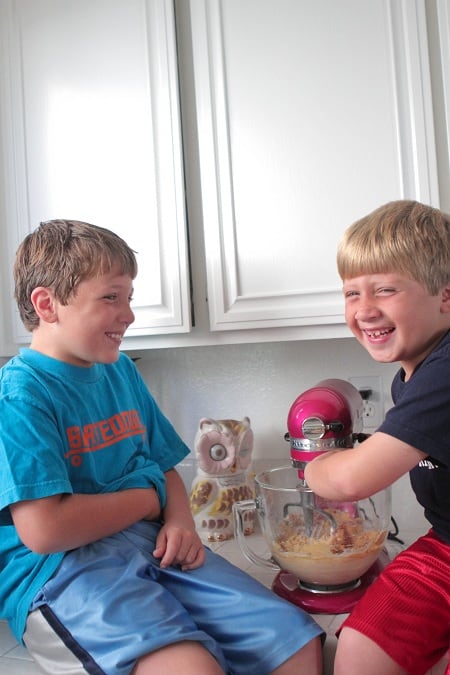 Either cracking up at each other or fighting like crazy animals, lol! I prefer this 🙂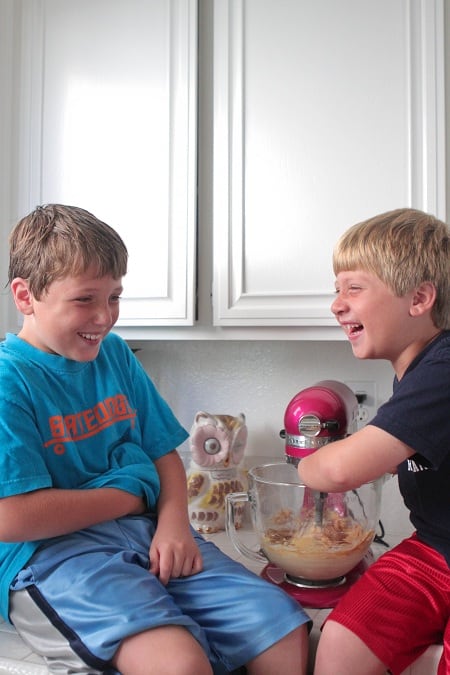 …and this 🙂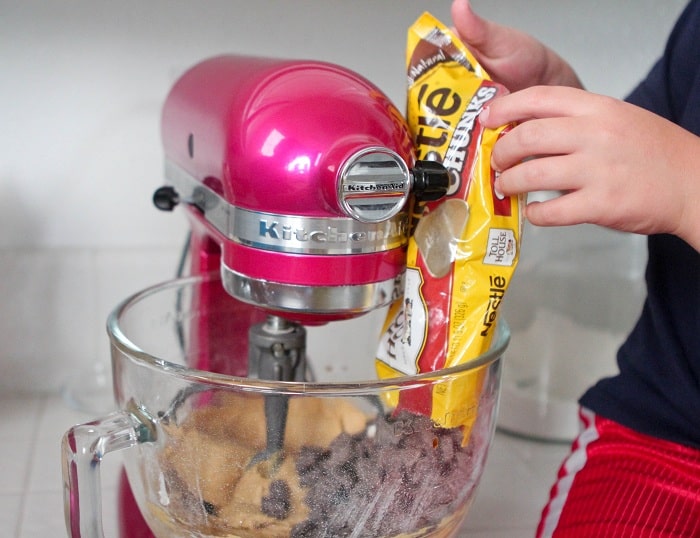 Chocolate chunks please!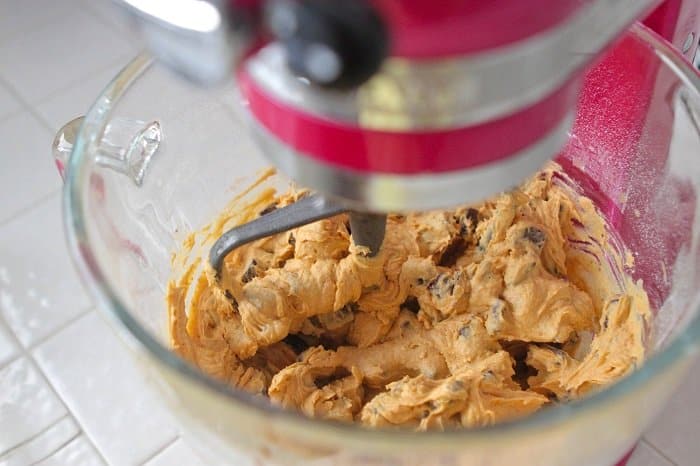 This dough is a dream. No joke!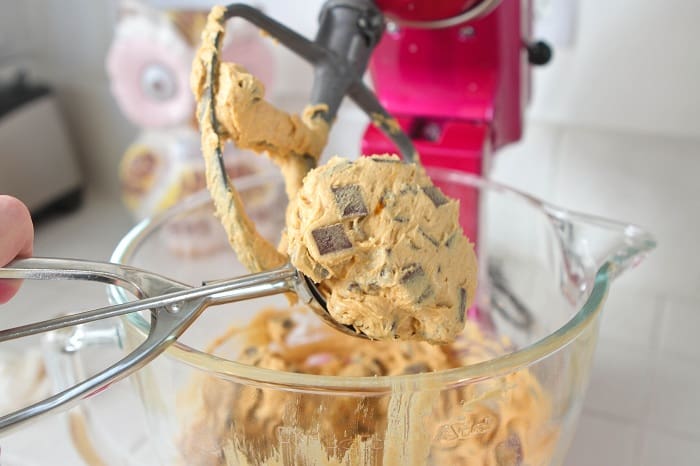 I used a giant cookie scoop. It holds a good 1/4 cup. You can make these cookies as big or small as you'd like.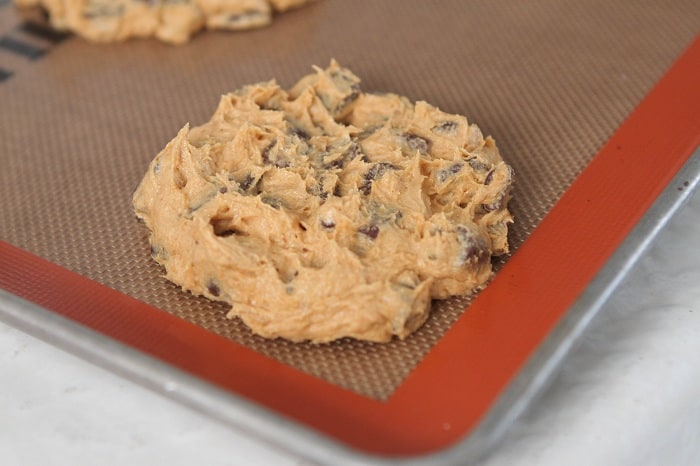 Press your dough down like so.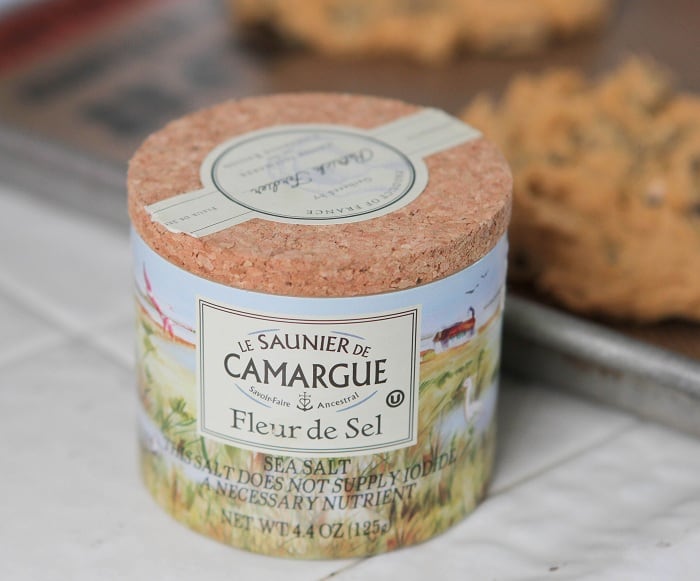 I prefer this fabulous fleur de sel sea salt, but use any regular course salt or leave it out altogether.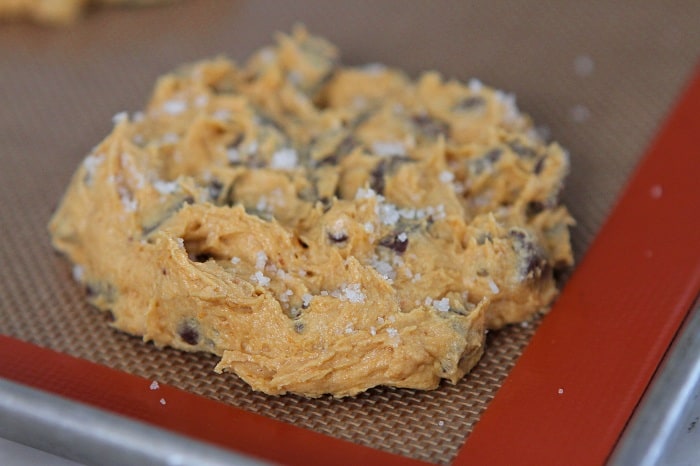 I LOVE the touch of salt on these cookies. Give it a try!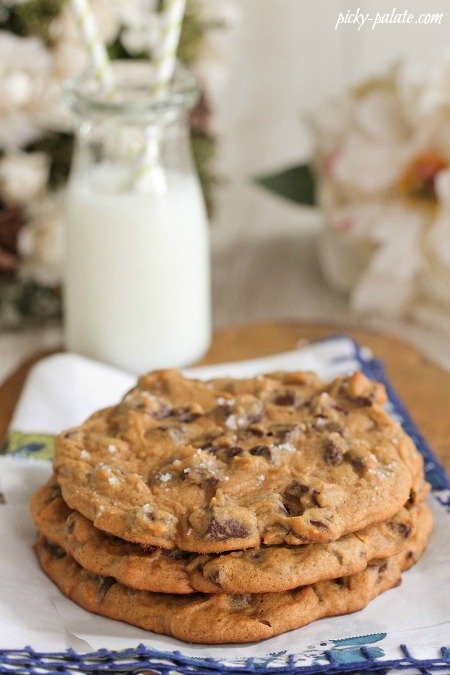 Love these giant cookies 🙂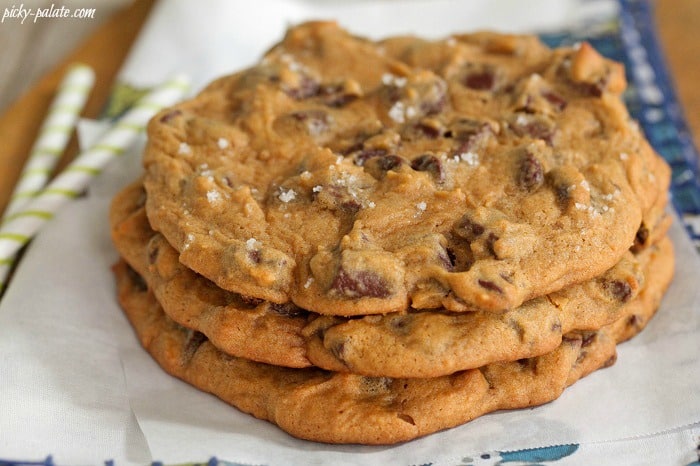 [ziplist]
Giant Salted Pumpkin Chocolate Chunk Cookies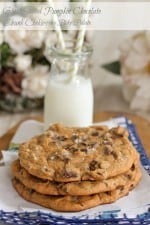 Ingredients
1 stick/8 tablespoons

unsalted butter, softened

1/2 cup

granulated sugar

1/2 cup

packed light brown sugar

1/2 cup

pumpkin puree

2 tablespoons

molasses

1 large

egg

1 teaspoon

pure vanilla

1 1/2 cups

all-purpose Gold Medal Flour

1/2 teaspoon

baking soda

1/2 teaspoon

kosher salt

one 10 ounce bag

chocolate chunks or 2 cups

A few pinches

Fleur de sel salt or sea salt for sprinkling on top of cookies
Directions
Preheat oven to 350 degrees F. and line a baking sheet with a silpat liner or parchment paper.
Place butter and sugars into stand mixer, beat until light and fluffy, about 2 minutes. Add molasses, pumpkin, egg and vanilla, beating until well combined. Add flour, salt and baking soda, mixing to combine then add in chocolate chunks. Using a large scoop (I used my ice cream scoop, holds about 1/4 cup) scoop dough onto prepared baking sheet. Flatten cookies with hands then sprinkle lightly with salt if desired.
Bake for 15-17 minutes or until baked through. Please keep in mind if you bake smaller cookies cooking time will be much less. Bake accordingly to size. Let cool for 10 minutes on baking sheet then transfer to cooling rack.
Makes 6 Large cookies
This post is in partnership with Gold Medal Flour, but opinions are my own. Check out my Farm to Table Event in Kansas City with Gold Medal Flour. We just added a new video from our trip. Check it out!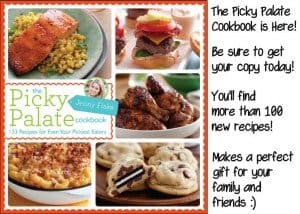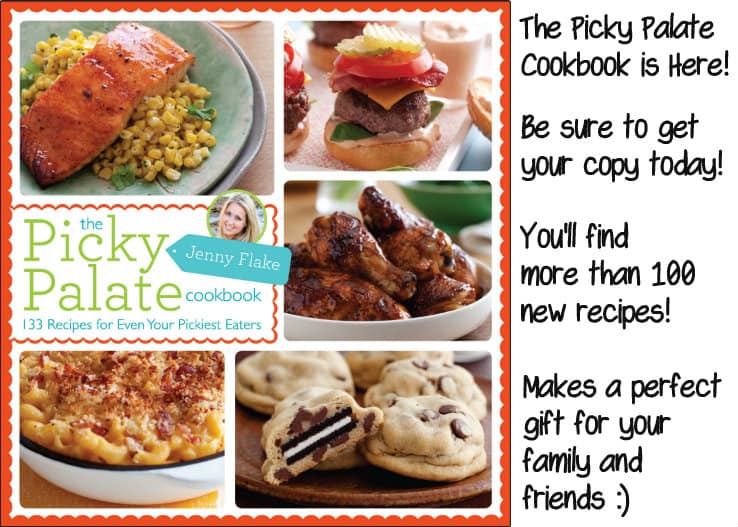 FOLLOW PICKY PALATE ON INSTAGRAM! Show me what recipes you're making from Picky Palate by using #pickypalate.
Other recipes you may enjoy...
Comments