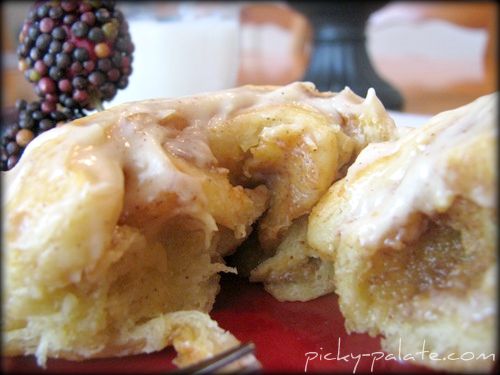 Good Monday morning!
Thanks to everyone who participated in the Nordicware giveaway last week, all of your pumpkin favorite recipes were making me hungry! Congratulations to the random picked commenter…..#336 Barbara Bakes. I'll be emailing you this morning to get some info. Congrats Barbara!
I had such a great weekend. I got to fly BY MYSELF to AZ so I could visit my sister and her new Baby Girl! My husband was such a good sport to run around with the boys all weekend while I played with some of my most favorite nieces and nephews. Went by too fast, but I am so grateful I got to spend time with them 🙂
Ok, onto more pumpkin recipes!!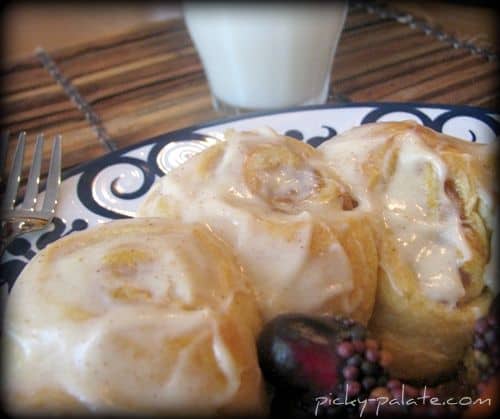 I'm so excited to share these fun little sweet rolls that are jam packed with warm fall flavors of pumpkin and spice. As my oldest son was sampling one, he said "Mmmm this is like my 3rd favorite food ever!" Glad to hear it was beat out by 2 of his favorite milk shakes from the Shake Shack.
Another simple recipe that's perfect for brunch or anytime of day for that matter. The cream cheese frosting on top is good enough to keep on hand for dipping fruit or crackers. We're going nuts for it.
Hope you all will enjoy, see you soon!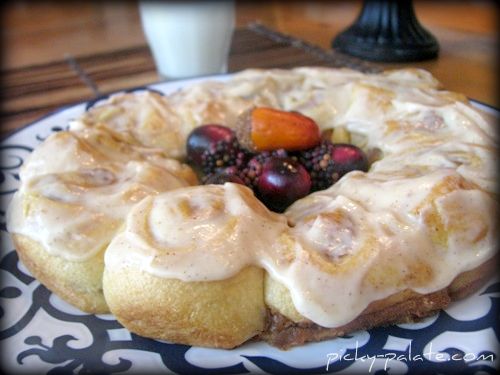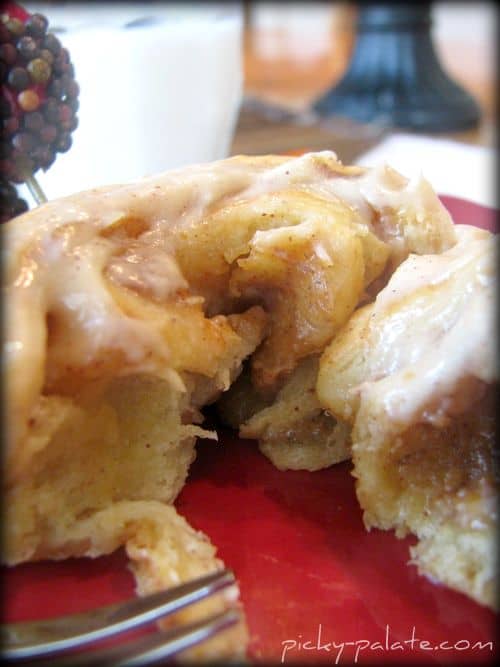 Pumpkin Spiced Cream Cheese Breakfast Rolls
2 packages/cans Pillsbury Crescent Rolls
4 0z cream cheese, softened
1/4 Cup brown sugar
1/4 Cup canned pumkin (Libby's)
1/4 teaspoon ground cinnamon
1/8 teaspoon fresh ground nutmeg
1. Preheat oven to 350 degrees F. Unroll crescent rolls to form 4 rectangles placed side by side. Pinch seams together to form one long rectangle. Place cream cheese, brown sugar, pumpkin, cinnamon and nutmeg into a mixer; beat until well combined. Spread mixture over crescents leaving a 1/2 inch border around edges. Starting at long end, roll up then cut into 1 inch pieces. Place around 2 9 inch cake pans that have been sprayed with cooking spray. I left the centers open so the rolls form a circle.
2. Bake for 28-30 minutes or until rolls are golden brown. Remove and let cool for 10 minutes. Frost warm rolls with cream cheese frosting recipe below.
Frosting
4 oz softened cream cheese
1/2 Cup powdered sugar
1/2 teaspoon vanilla
1 Tablespoon canned pumpkin (Libby's)
1. Mix all ingredients into a large bowl until smooth. Spread over warm rolls.
_____________________________
Come back soon for more cookin'!