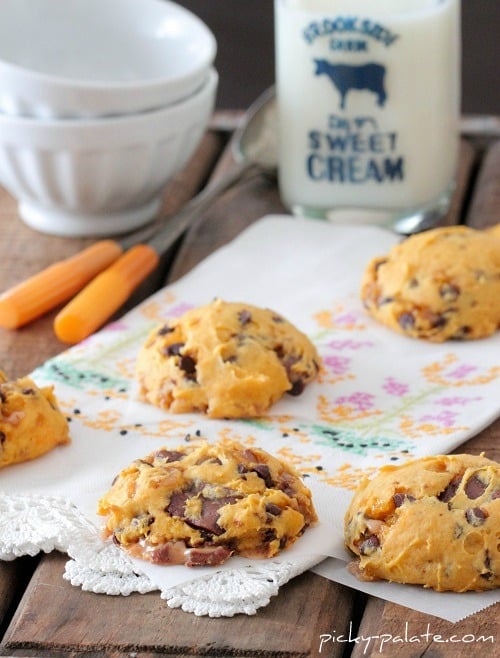 There is nothing quite like the sweet smell of pumpkin and chocolate baking away in the oven! These soft, one bowl simple cookies will have the family jumping for joy 🙂
Take a look and enjoy!!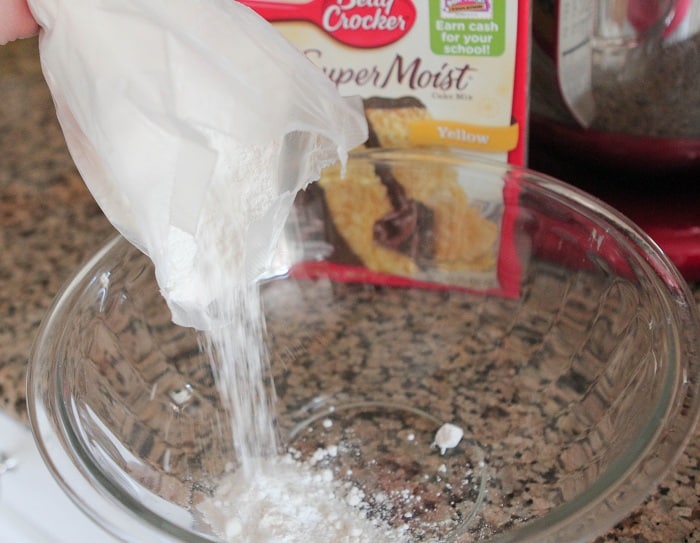 Start with a yellow cake mix into a large mixing bowl.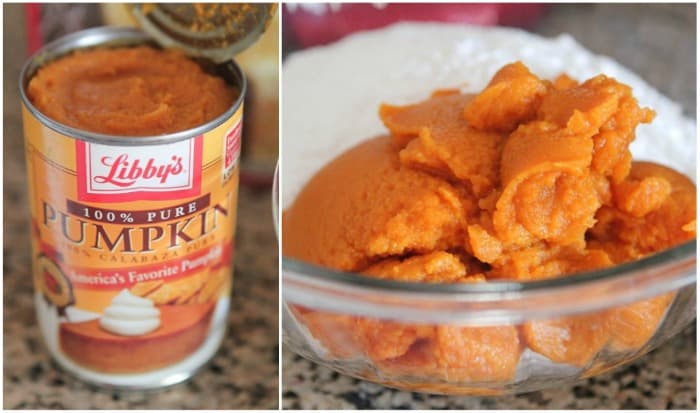 Add a fabulous can of pumpkin.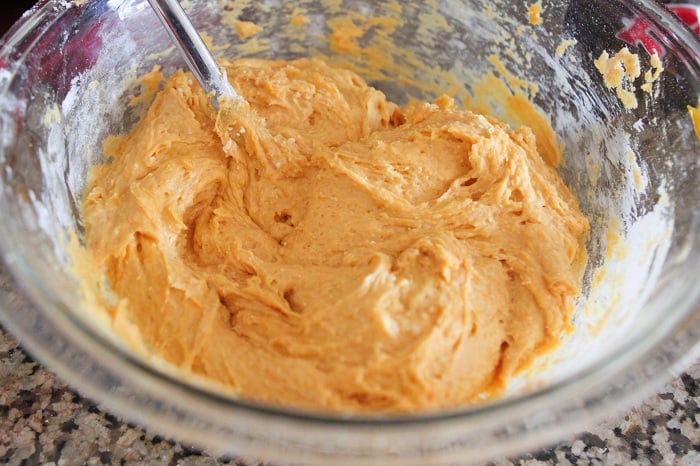 Give it a nice mix, like so.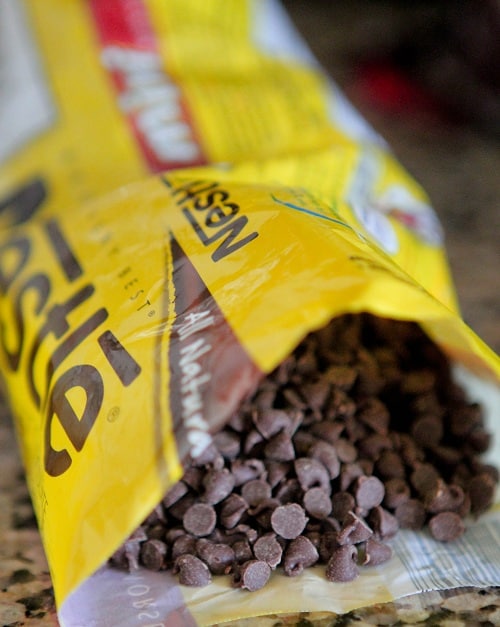 I kinda LOVE these mini chips, however any chocolate chips will do the trick.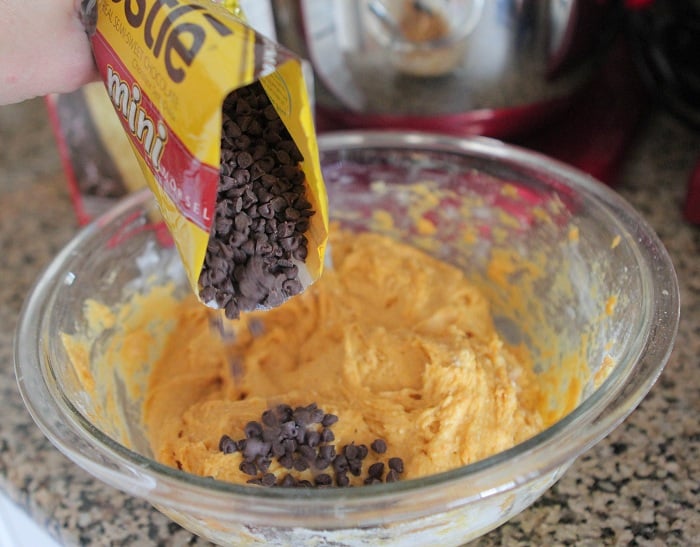 Add a good 2 cups to the bowl.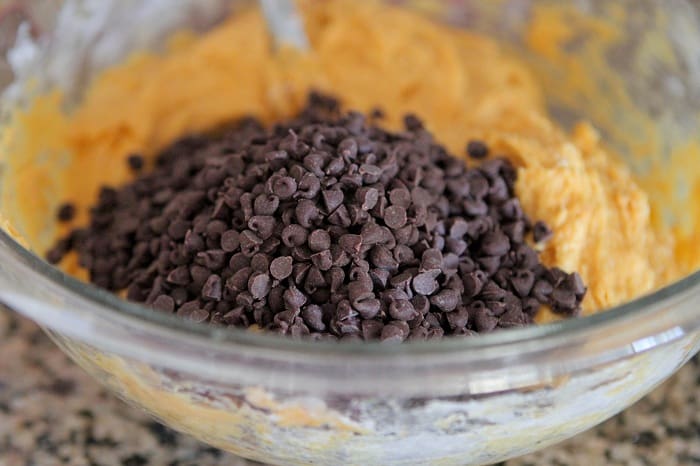 Stop and take a photo of this pile of deliciousness 🙂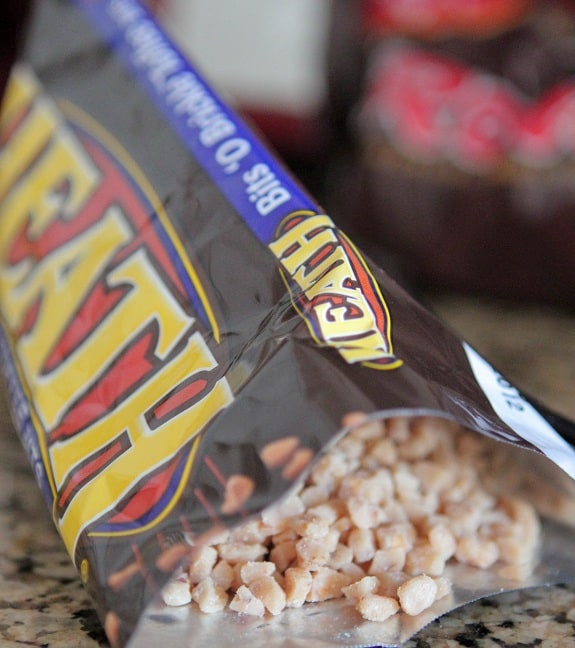 I added about 1 cup of toffee chips.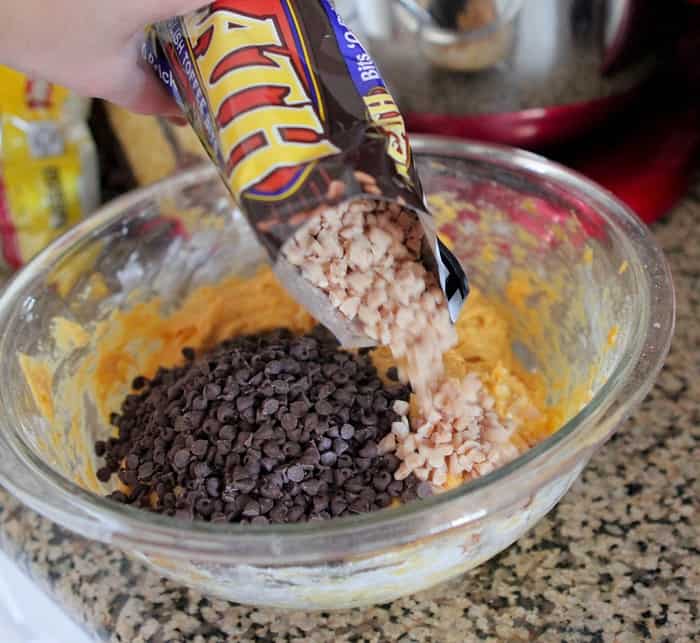 Yum!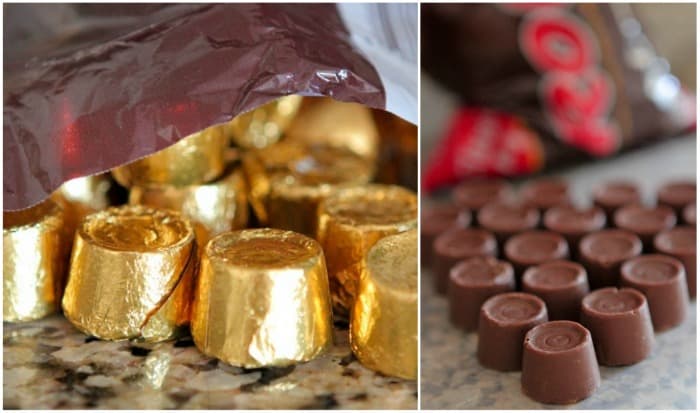 Break out the Rolo's. Twenty to be exact 🙂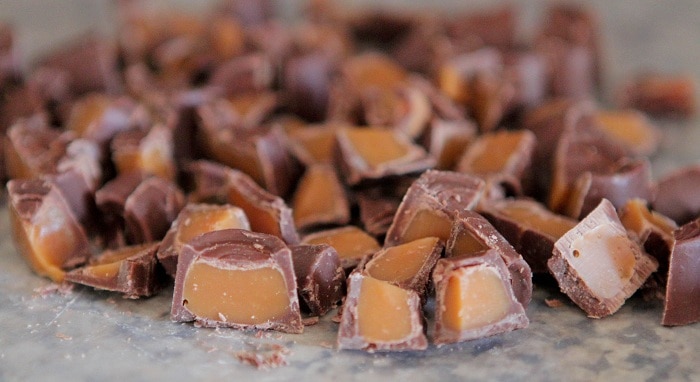 Give em' a nice chop.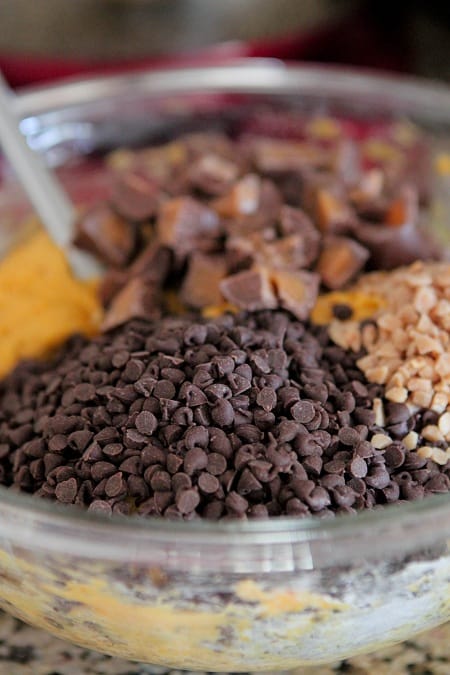 Add them to your bowl.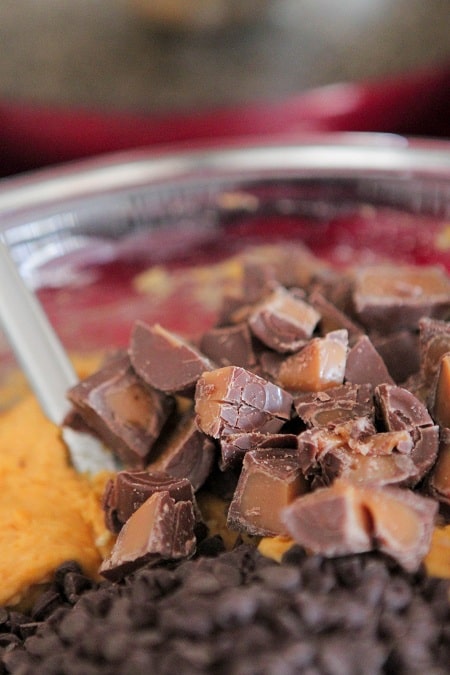 Fabulous!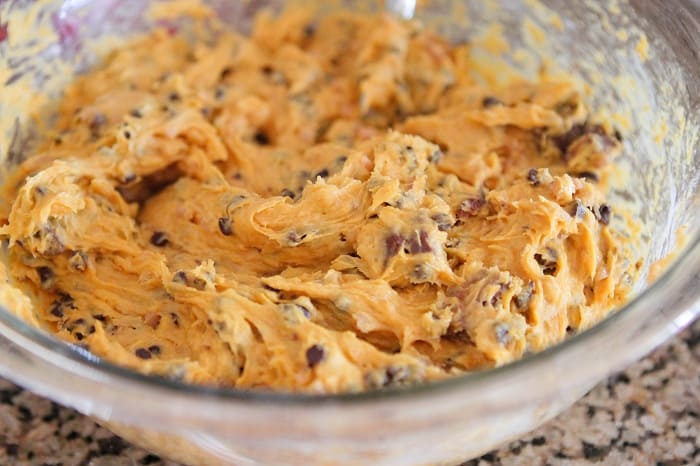 One more good mix!
Time for the baking sheet.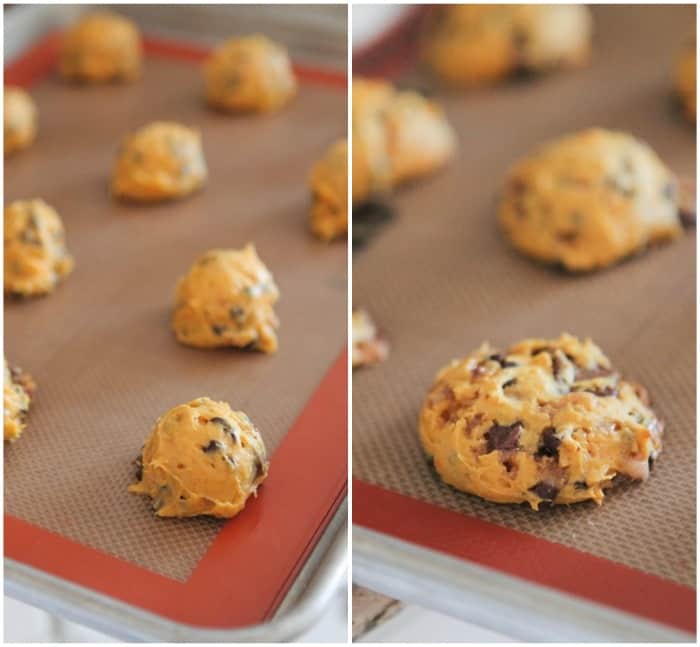 Now, these won't spread too much, so no need to leave too much space in between each cookie.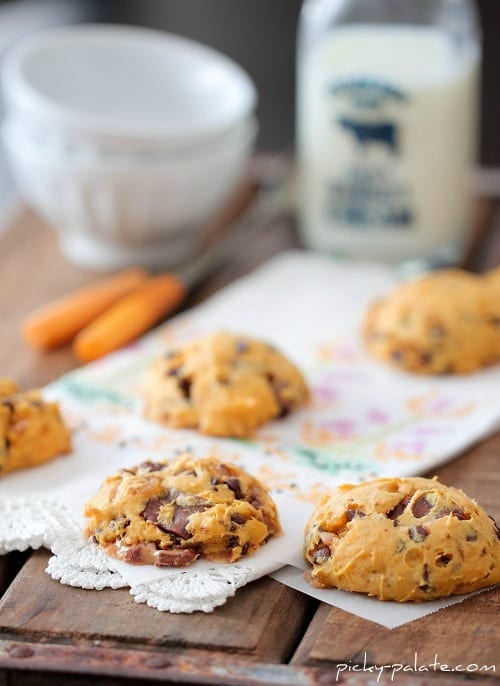 Soft, cake-like and chocolatey perfect. Enjoy!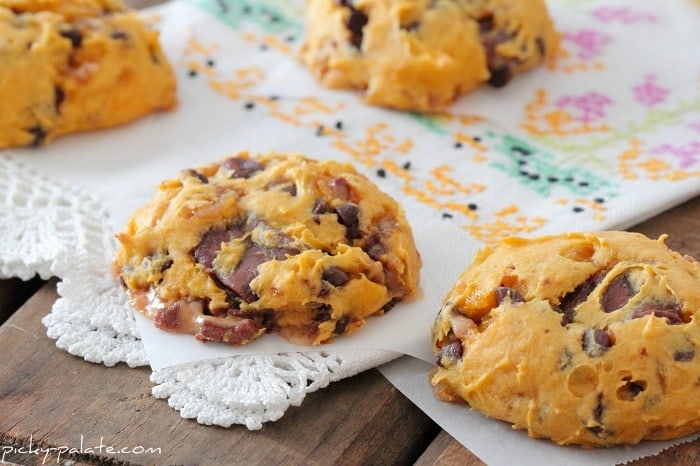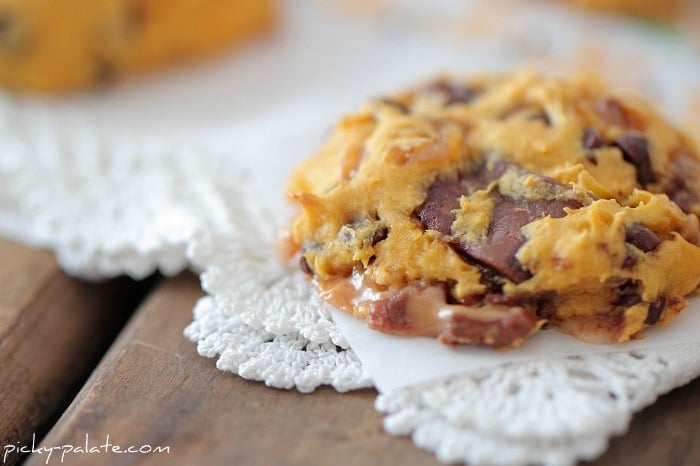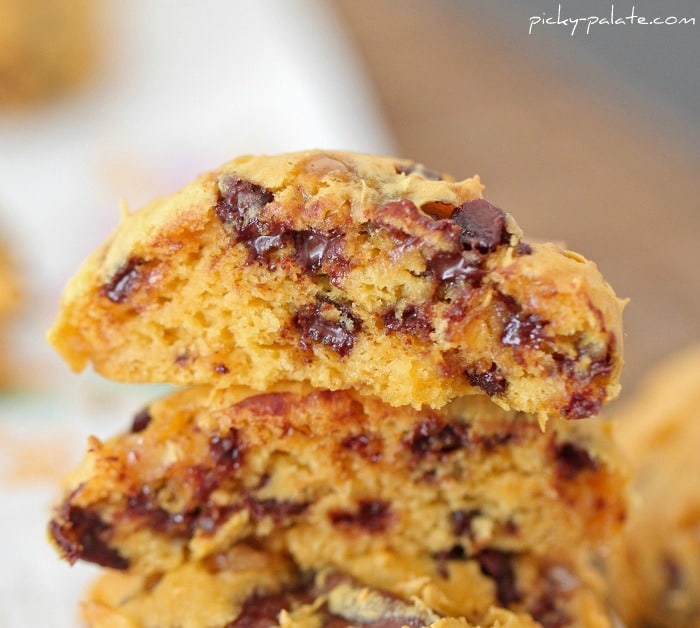 [ziplist]
Pumpkin Toffee Chip and Rolo Chunk Cookies
1 Box Yellow Cake Mix
One 15 ounce can Pumpkin (I used Libby's)
2 cups mini chocolate chips
1 cup toffee chips
1 1/2 cups chopped Rolo's
1. Preheat oven to 350 degrees F. and line a large baking sheet with parchment or a silpat liner.
2. Place cake mix and pumpkin into a large bowl, mix to combine. Stir in chocolate chips, toffee chips and Rolo's, mixing until combined. With a medium cookie scoop, scoop dough onto prepared baking sheet about 1 inch apart. Bake for 15-17 minutes until cooked through. Remove from oven and let cool on baking sheet for 10 minutes before transferring to cooling rack. Serve room temperature or chilled.
Makes 4-5 dozen cookies
____________________________
Hope you enjoy! Come back soon 🙂