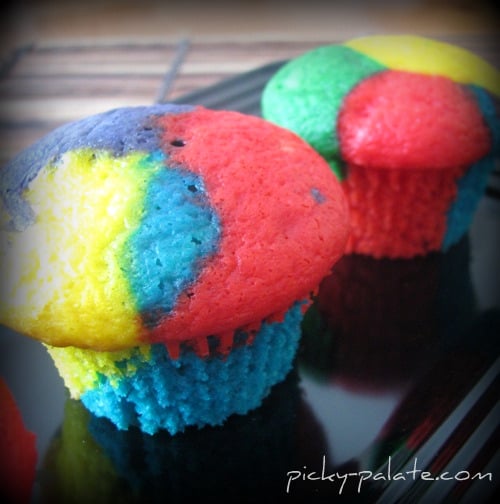 I need to wish Picky Palate a belated Happy 2 Year Birthday! I'm a tad late, but I thought it would be fun to celebrate it on my actual birthday too! Yes, it's my birthday today. I was hoping once 30 hit, birthdays would slow down a little, unfortunately that is NOT the case. My birthdays are flying by faster than ever!
This is such a fun recipe I am thrilled to share with you on this special day. I started playing around in the kitchen and came up with these ultra bright and cheery cupcakes. They are incredibly easy and are such "lookers!" They are beautiful, really.
Take a look at the process these babies go through….. Enjoy!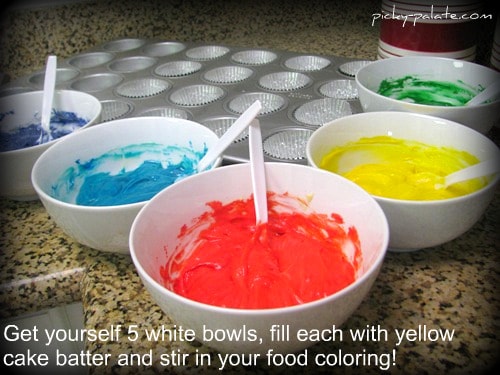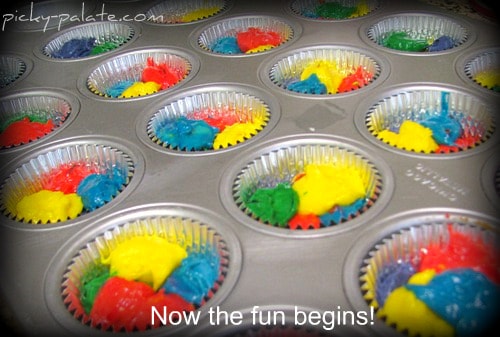 This is my favorite part! Take 2 little spoons and start filling the cups with all of your different colored batter. Don't make it perfect, they are prettier when they are a bit messy!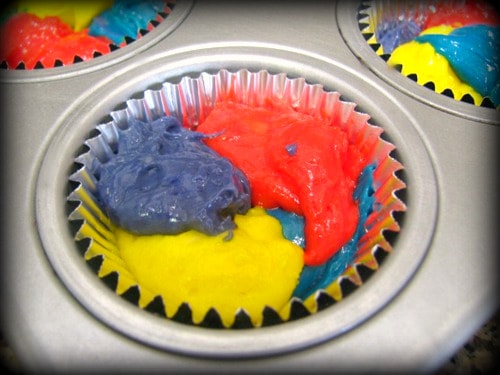 Ready for the oven!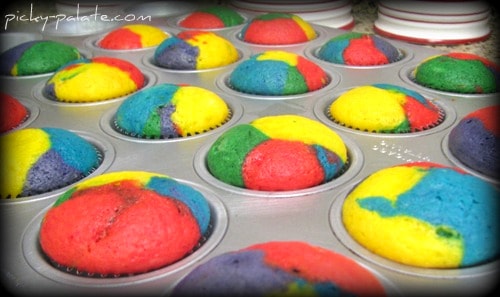 Look at that! Right out of the oven so pretty and puffy!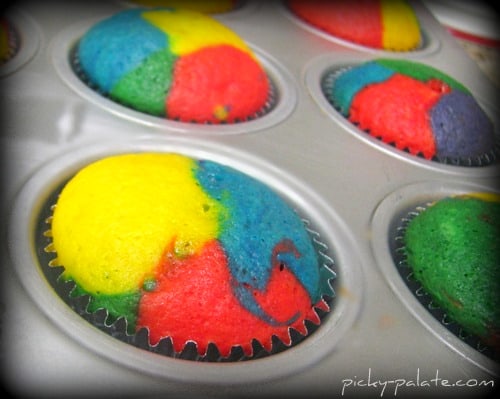 Love it!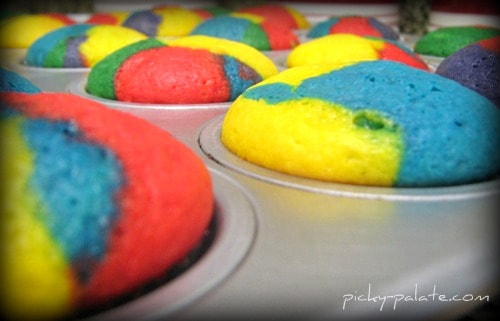 I definitely got carried away with the photos, sorry!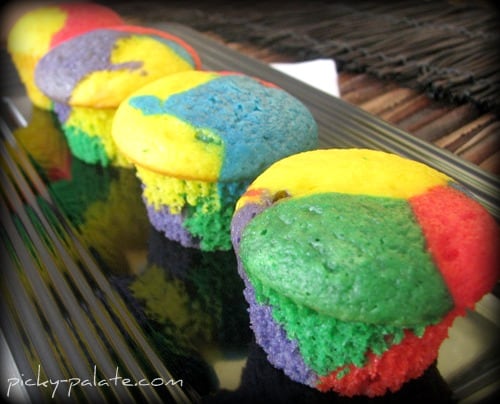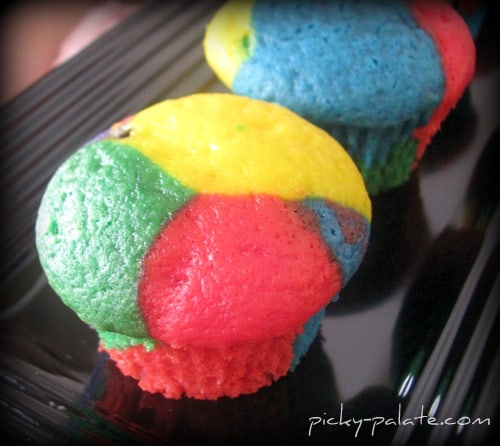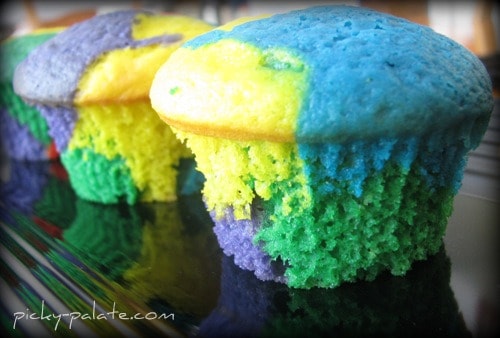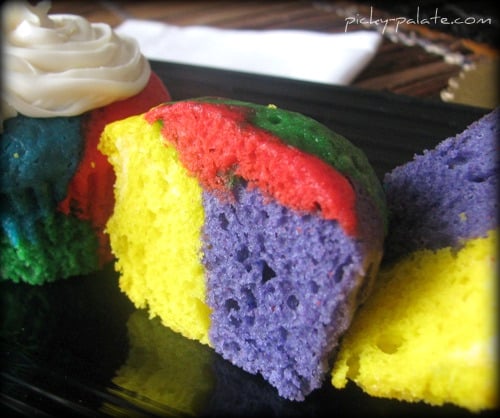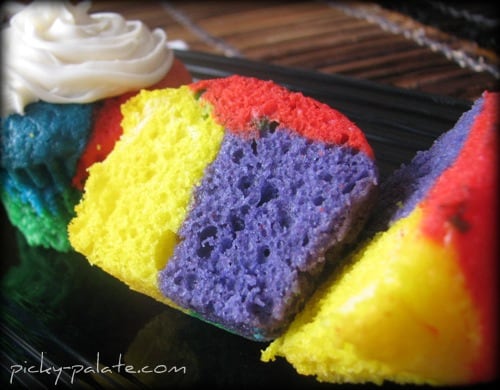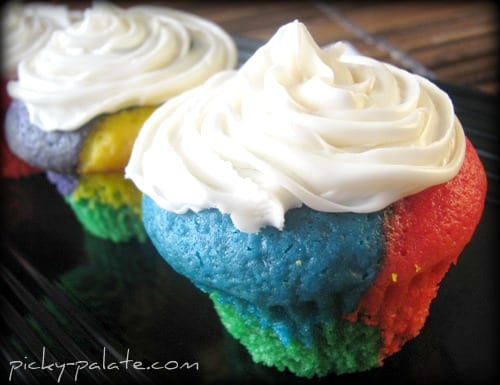 Rainbow Bright Cupcakes
1 box yellow cake mix
4 eggs
1/2 Cup vegetable oil
1/2 Cup water
8 oz sour cream
small box instant vanilla pudding mix
Food Coloring Paste: Red, Blue, Yellow, Green and Purple (I used the William Sonoma brand's paste)
Vanilla or Cream Cheese Frosting of Choice
1. Preheat oven to 350 degrees F. In a stand or electric mixer, beat the cake mix, eggs, oil, water, sour cream and pudding on medium until well combined. Batter will be nice and thick. Divide batter evenly between 5 white or glass bowls. Drop 5 different colors of food coloring into each cake batter bowl until you reach your desired colors. Stir well. Spoon each color into paper lined cupcake tins until all are filled. Bake for 22-25 minutes or until cooked through. Remove and let cool completely. Frost with frosting of choice.
24 cupcakes
_____________________________________
Have a great rest of your week and weekend! See you all soon!!