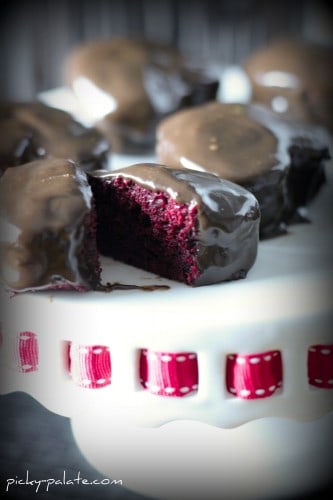 Good Monday friends! What did everyone think of the big game yesterday? I don't know about you, but I am not the world's biggest football fan so I really look forward to the halftime show. No offense to the Who, but give me some Black Eyed Peas or Justin Timberlake for crying out loud! Something more modern would have been much more fun! Ok, I'm done. I did however enjoy some of the commercials, they were fun 🙂
So, Valentine's Day is trickling upon us so let the baking begin!! I am in love with these little heartcakes. This is a no fuss recipe that is cute as a button. Give yourself about an hour and you'll have these perfectly soft, decadent and festive little treats, Enjoy.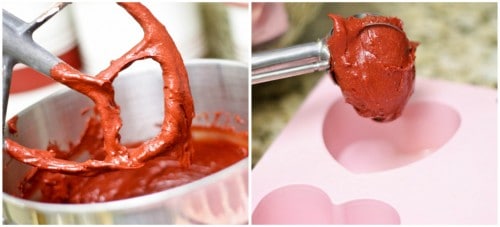 I jazz up my cake box mixes with this special recipe every time, see recipe below 🙂 I also love my little silicone heart bakers. I picked them up at William Sonoma years ago on clearance and get so much use out of them. Here are some similar ones I found online for you…HERE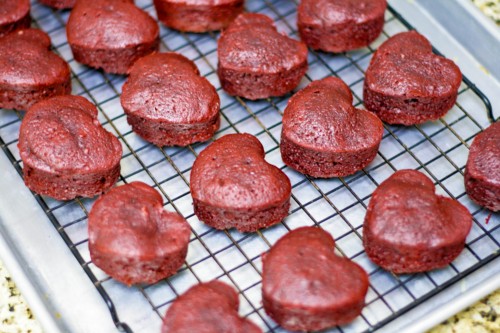 Tada…they are cute just like this. But let's drench them in chocolate!!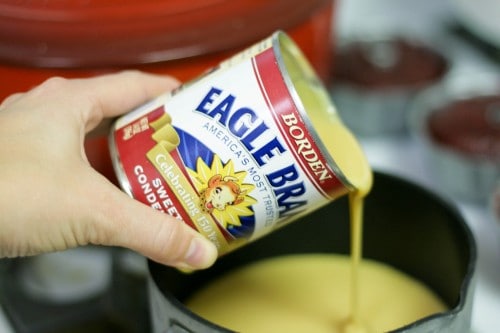 Take your can of sweetened condensed milk and heat it in a saucepan.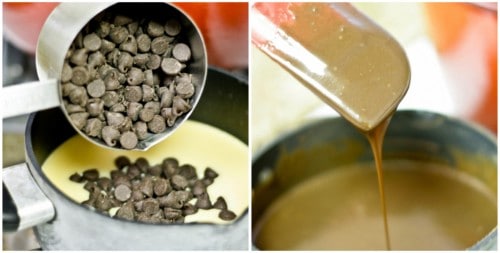 Add your chocolate chips and stir stir stir until creamy and dreamy!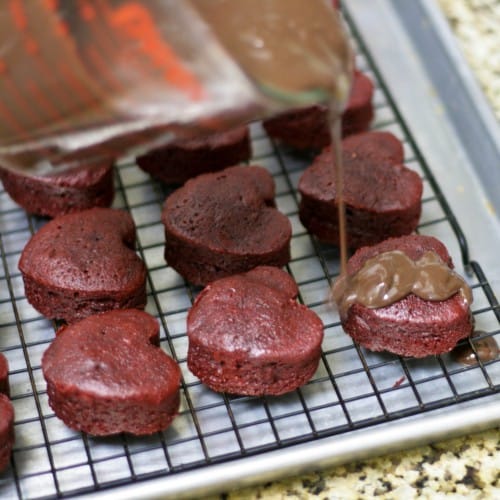 Now time to drench these little stinkers. Pour icing over then use a plastic knife to spread all the way around hearts.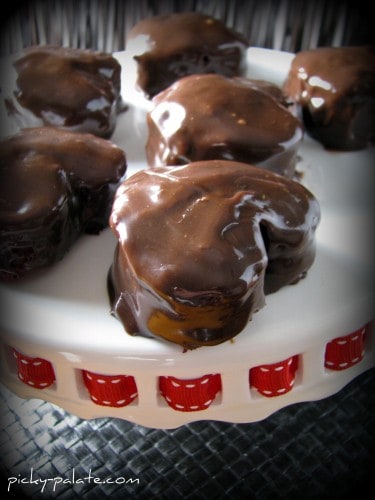 Chocolate heaven, I'm telling you!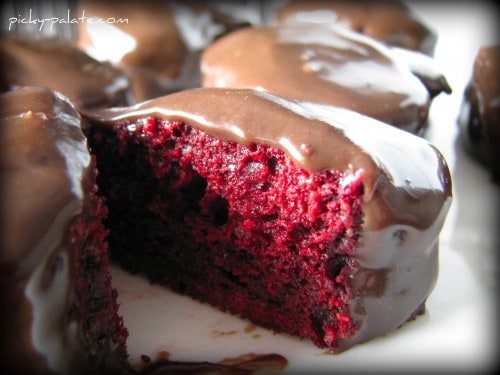 Red Velvet Chocolate Drenched Heartcakes
1 box Red Velvet Cake Mix
1/2 Cup vegetable oil
1/2 Cup water
8 oz sour cream
1 small box chocolate pudding mix (the 4 serving box)
4 eggs
______________
1 small can Sweetened Condensed Milk
1 Cup chocolate chips
1. Preheat oven to 350 degrees F. In a stand or electric mixer beat the cake mix, oil, water, sour cream, pudding mix, and eggs until thick and well combined. Usually for about 60 seconds. With a cookie scoop or spoon, place cake batter into well greased little heart molds or paper lined cupcake tins, just over 1/2 full. Bake for 20-25 minutes or until toothpick comes out clean from center. Remove and let cool. With the help of a plastic knife, carefully remove hearts from molds. If you are using regular cupcakes, remove wrappers. Place little cakes onto a cooling rack placed over a rimmed baking sheet.
2. To prepare chocolate sauce, pour sweetened condensed milk into a small saucepan over medium heat. When hot, pour in chocolate chips and stir until smooth. Pour chocolate sauce over cupcakes and use a little plastic knife to frost the sides of hearts. Let chocolate set slightly or eat immediately if you like it gooey!
about 24 heartcakes
_________________________________
See you soon with more Valentine's Day Baking 🙂
So, what were you favorite Superbowl commercials yesterday? There were some cute ones for sure!