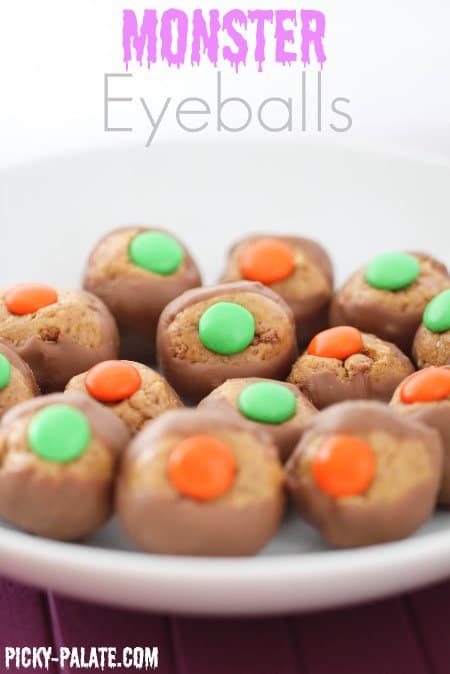 Halloween is such a great holiday with the kids, especially with 2 little boys in the house. They LOVE everything creepy and crawly 🙂 Sheesh, we've had our Halloween costumes picked out for a couple weeks now.
I was thrilled to have the opportunity to work with Bettycrocker.com again this year for another goulish treat using their cereal. It will be on their website soon. This is my creation for a fun, kid friendly Halloween recipe…..Reeses Puffs Crunch Monster Eyeballs!
I think the boys and I gobbled these up the same day we made them, wait until you sink your teeth into these babies! YUM about sums it up. Take a peek and enjoy 🙂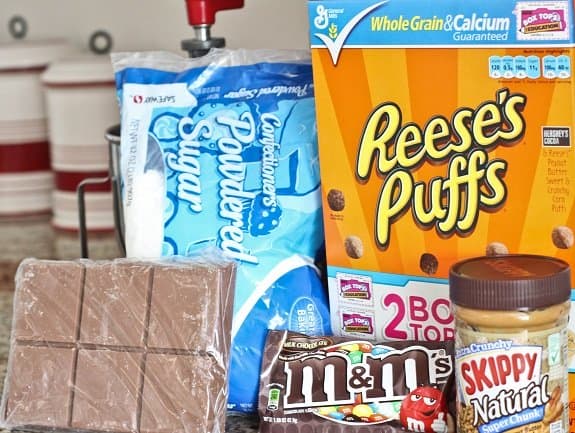 Here's your line up 🙂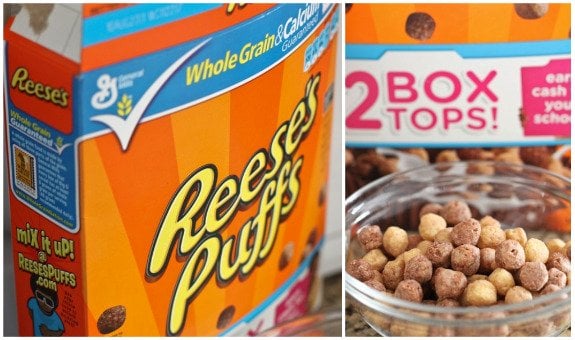 I think my kids could eat this entire box in one sitting if I let them!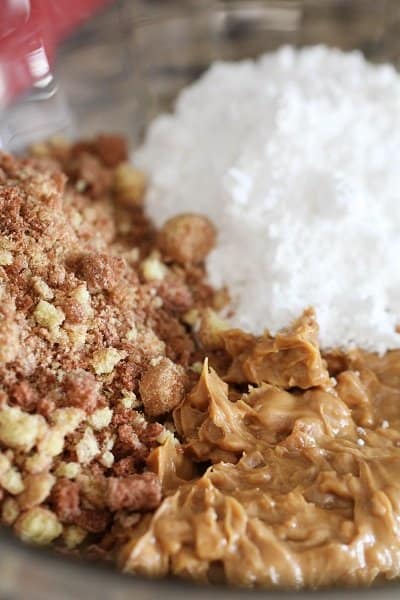 Mix up your ingredients….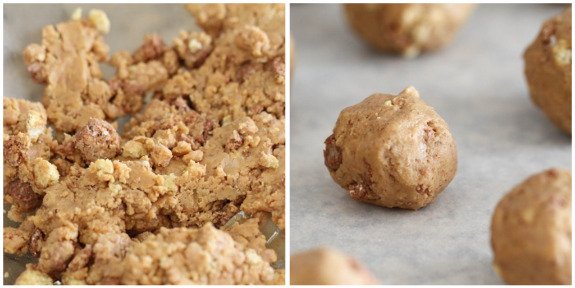 ….now time to roll into the "monster's eyeball."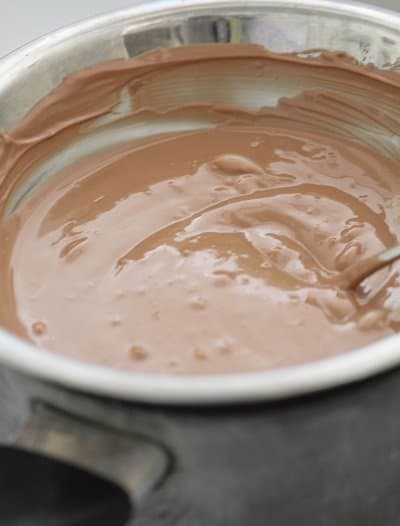 Melt your chocolate and give the eyeballs a little dip 🙂
Use M&M's for the eye and you are in business 🙂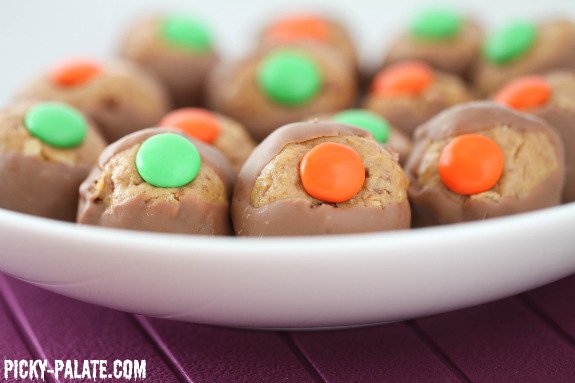 How cute are these?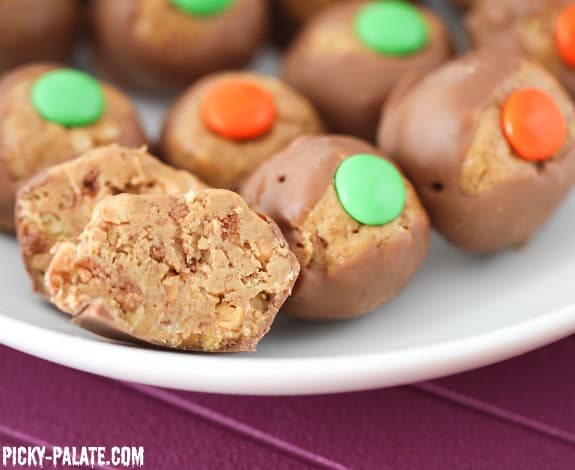 [ziplist]
Reeses Puffs Crunch Monster Eyeballs
3/4 Cup crunchy peanut butter
1/2 Cup powdered sugar
1 Cup Reeses Peanut Butter Puff Cereal, crushed
1 cup chopped chocolate
1 small bag candy coated chocolate pieces (M&M's)
1. Place peanut butter, powdered sugar and cereal into a large bowl. Mix until dough forms. Take 1 Tablespoon pieces and roll into balls. Freeze for 15 minutes.
2. Melt chocolate in a double broiler until smooth. Using a toothpick or skewer dip peanut butter balls into chocolate leaving top centers open. Let chocolate harden then place candy coated chocolate pieces in center of opening to form the eye. Serve chilled or room temperature.
yield: 14 monster eyeballs
______________________________________
Have a spooktacular new week 🙂 See you soon!