Salted Chocolate Covered Fluffer Nutter Wafers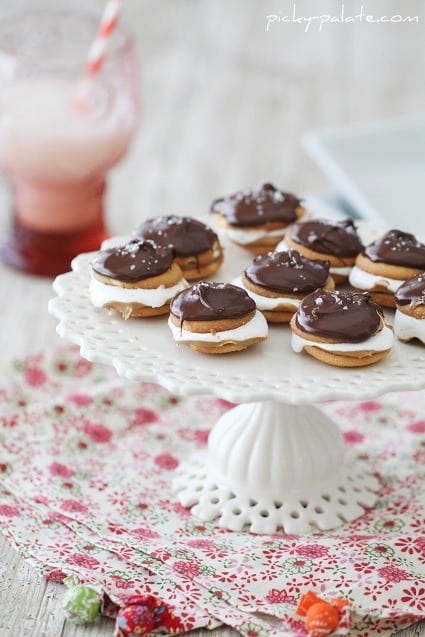 There's really no excuse for these naughty little cookies other than I completely love them! You've got it right, you are looking at 2 Nilla Wafers stuffed with peanut butter and marshmallow cream topped with salted chocolate. They are that good 🙂
What's not to love about a treat that takes only minutes to put together?! They are too fun to resist and as messy as can be! Break out these few ingredients and have some fun 🙂
Hope you enjoy!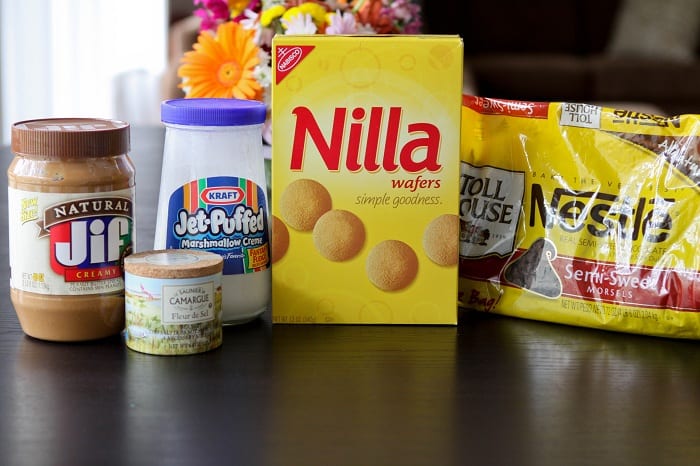 Left:  peanut butter, fleur de sel sea salt, marshmallow creme, Nilla Wafers, and chocolate chips. Easy right?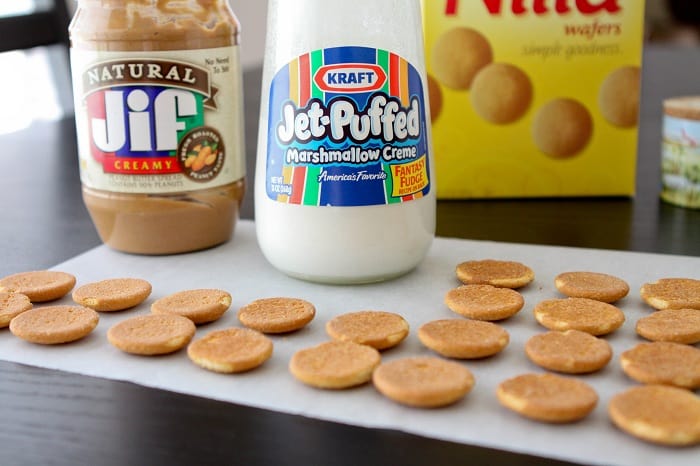 Turn those Nilla Wafers upside down and….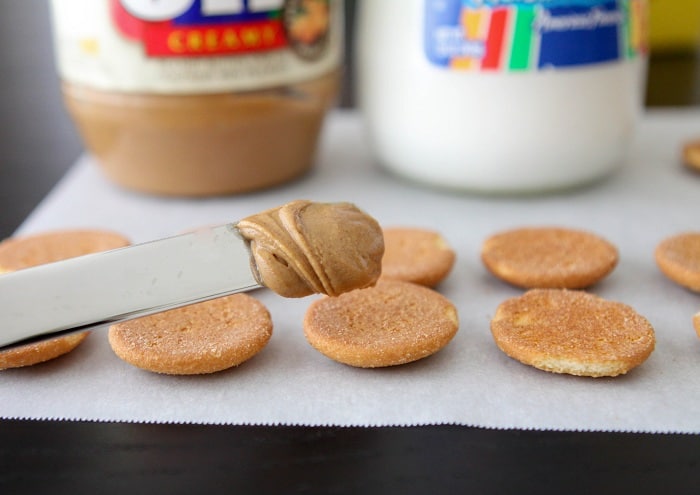 Spread 12 with peanut butter…..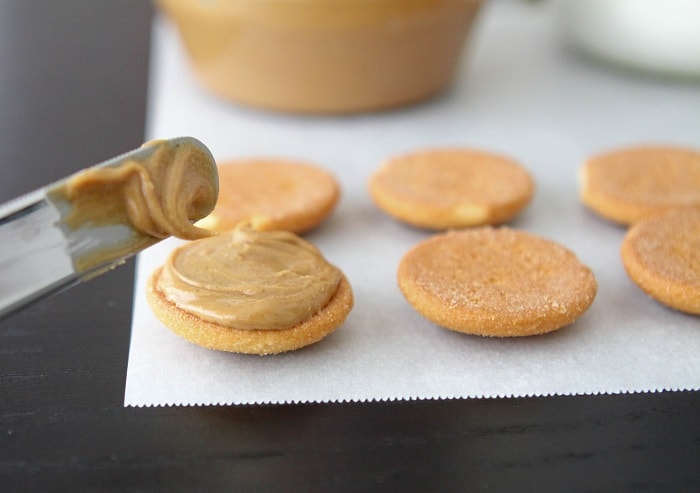 like so 🙂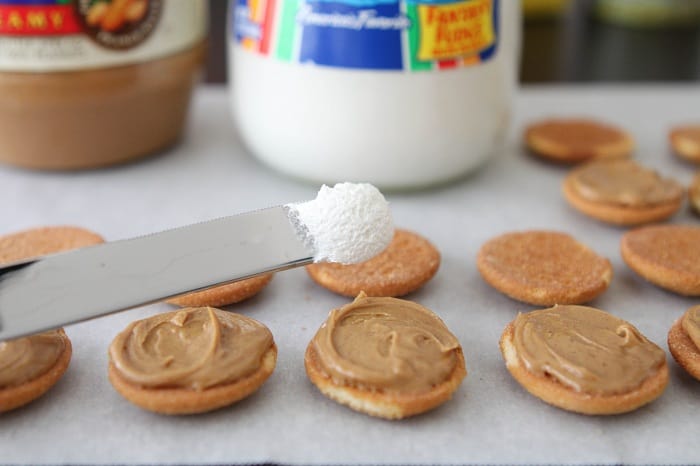 ….and the other 12 with marshmallow creme. Mmmm!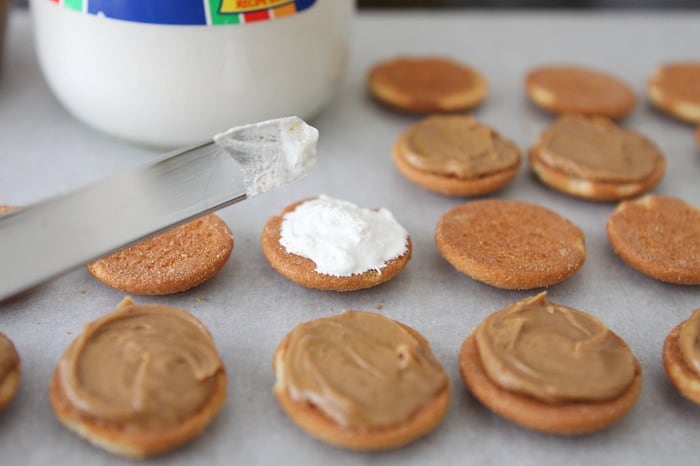 Tada'.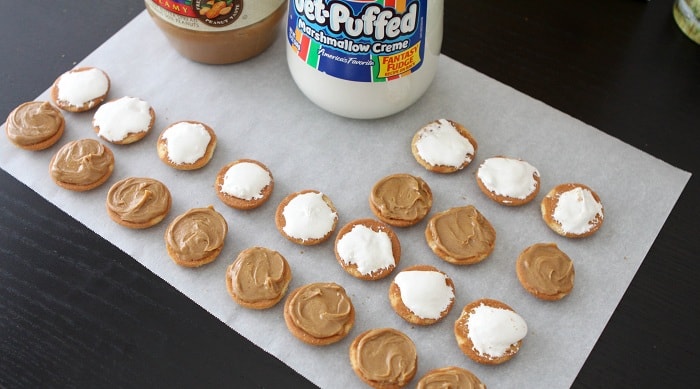 Here you have it, try not eating them just like this! But wait, it gets better 🙂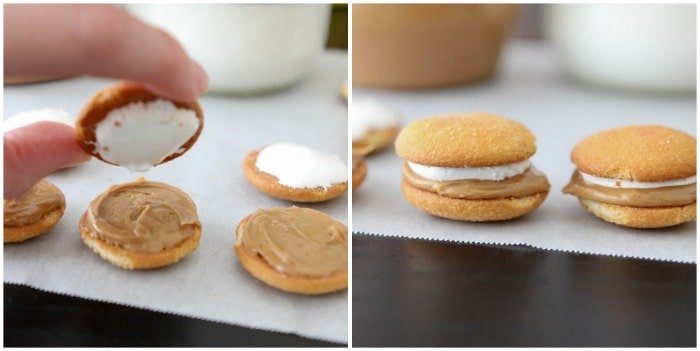 Close em' up.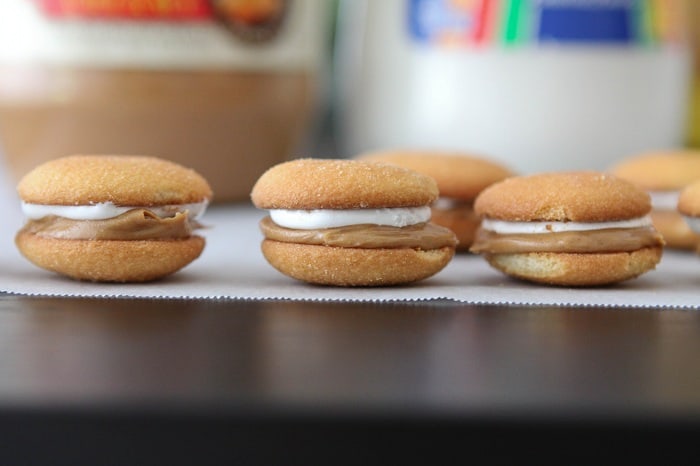 Like little fabulous sandwiches. In all honesty they are killer just like this, but come on let's add the chocolate please.

I place my chocolate chips in a heat proof bowl over simmering water in a sauce pan to melt. You can also melt them in the microwave. Take a spoon and spoon chocolate over the tops of each cookie sandwich.

Ok, I LOVE the salt on top. Try one and make sure it's your thing, otherwise you can absolutely leave it out 🙂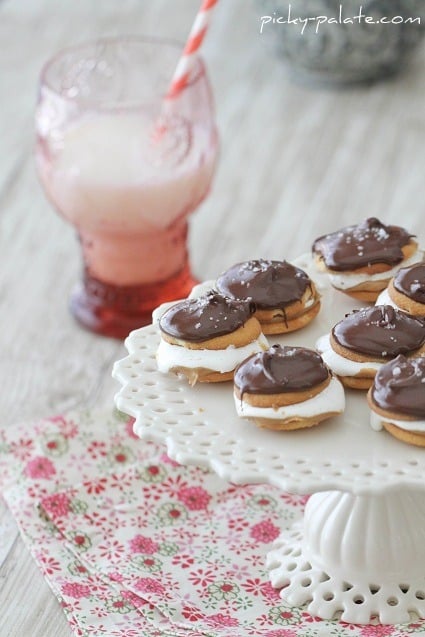 Grab your prettiest little cake stand and set them out. Eat one and try to not eat all of them before the kids come  home 🙂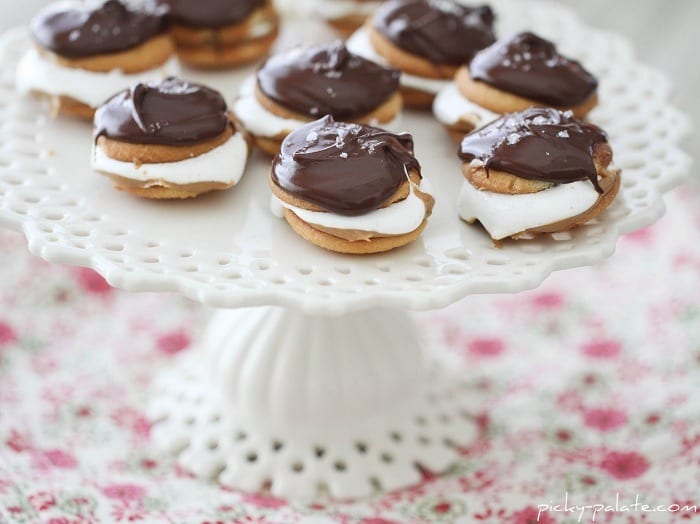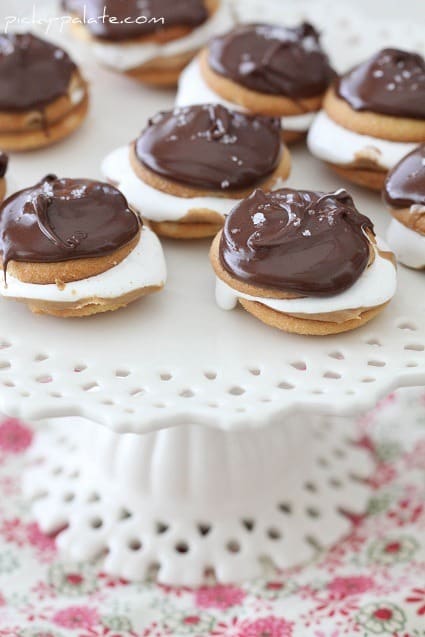 [ziplist]
Salted Chocolate Covered Fluffer Nutter Wafers
24 Nilla Wafers
12 teaspoons creamy peanut butter
12 teaspoons marshmallow creme
1 cup chocolate chips
Fleur de Sel sea salt or Kosher salt
1. Place Nilla wafers with bottom sides facing up. On 12 wafers spread 1 teaspoon peanut butter on each then on the other 12 spread 1 teaspoon marshmallow fluff. Close peanut butter and marshmallow fluff together making a sandwich.
2. Melt chocolate chips over a double broiler or in the microwave until melted and smooth. Spoon chocolate over tops of cookies then sprinkle with a touch of sea salt. Place in refrigerator to set chocolate.
Makes 12 servings
Note:  Best if eaten within 1 hour. The marshmallow creme slides the top cookie around when left out too long 🙂  Enjoy!!
___________________________
Have a great new week, come back soon!
FOLLOW PICKY PALATE ON INSTAGRAM! Show me what recipes you're making from Picky Palate by using #pickypalate.
Other recipes you may enjoy...
Comments