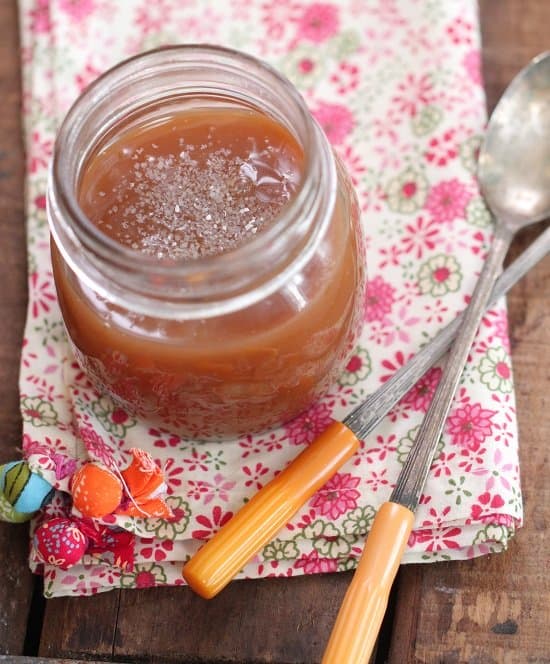 I have been having so much fun following McCormick's Flavor Forecast. This week I chose their "Simplicity Shines" trend. I was immediately drawn to their simple Toffee Sauce and knew I had to make it at once.
I LOVE adding salt to caramel sauces so I decided to sprinkle some on and it was PERFECT 🙂
This sauce is great warm on ice cream, pancakes, waffles and so much more. Give it a try, it's a simple no fuss recipe.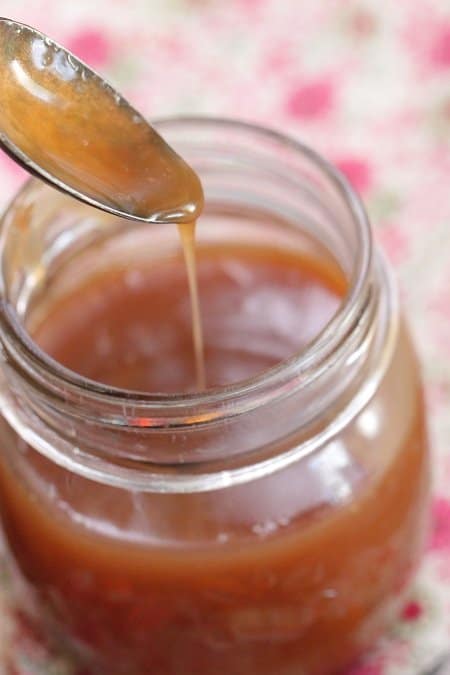 [ziplist]
Easy Butter Toffee Sauce
Recipe by McCormick
1/2 cup (1 stick) (125 mL or 112 grams) butter
1/2 cup (125 mL or 100 grams) sugar
1/2 cup (125 mL) heavy cream
1/2 teaspoon (3 mL) McCormick® Pure Vanilla Extract
1. Place butter and sugar in medium saucepan on medium heat. Cook and stir until mixture turns a deep amber color.
2. Carefully stir in cream and vanilla. (Mixture will be bubbly.) Whisking constantly, cook until sauce thickens and coats back of spoon.
Makes 1 cup or 8 (2-tablespoon) servings.
*This is not part of the McCormick recipe, but I added about 1 teaspoon kosher salt after the sauce had been made. Right before I packaged it, I sprinkled it and stirred to combine. Enjoy!
_______________________
Disclosure: This is a compensated post by McCormick but all of the thoughts are my own.
Hope you enjoy! Come back soon!