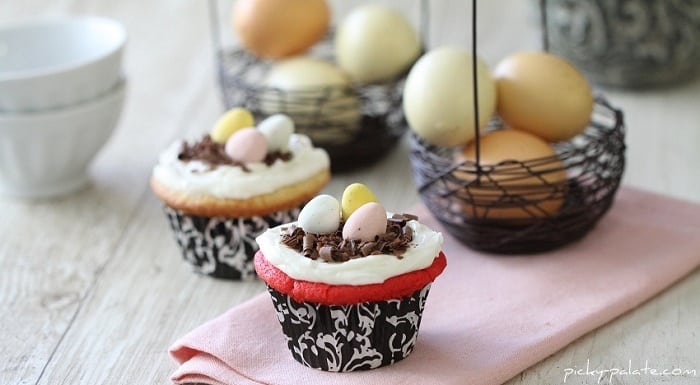 Need a last minute Easter Cupcake idea? Here's what you'll need: A cake mix (or your favorite white or yellow cake recipe), food coloring gels to tint the batter, a block of chocolate for shaved curls that you do with a vegetable peeler, then top it off with Cadbury mini Eggs.
That's easy enough right? The kids love these and can help assemble them 🙂

See full instructions over at Smithfield.com for my latest post with them. Have a beautiful Wednesday!!