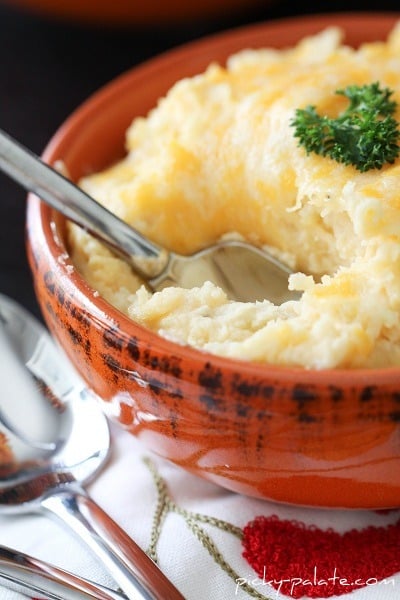 Mashed potatoes might be one of the best foods in the entire world, no? My oldest son would certainly agree. The kid could eat this stuff by the bowlfuls every single day and be the happiest kid alive, lol!
Just wait until you try a bite of these smoky, cheesy mashed potatoes. I used a variety of McCormick's Gourmet Spices (I am working with McCormick Gourmet, see my disclosure at the end of this post), which kicks this potato recipe up a many notches 🙂 …..and it is a breeze to whip up for any weeknight dinner. Please take a peek; you will want to try this one 🙂 Enjoy!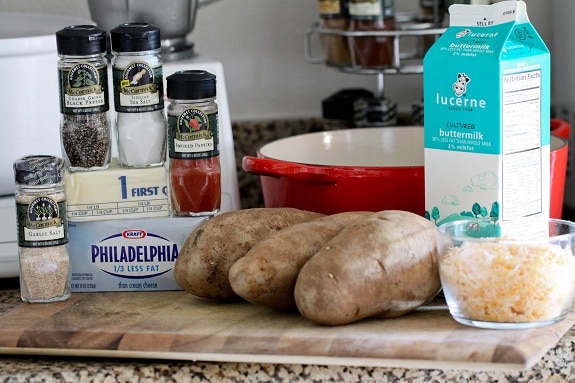 Here's your line up. Those were massive potatoes, about 3 pounds.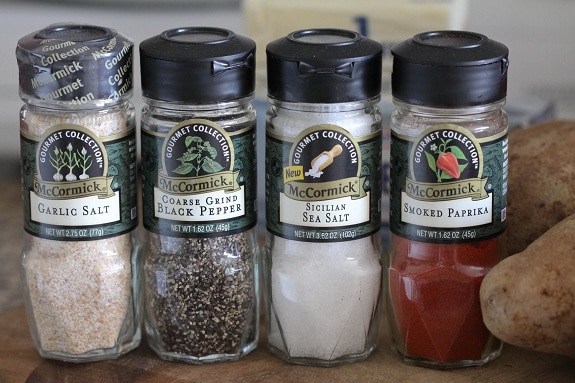 Have I mentioned how much I love my collection of spices? Seriously, my life would not be complete without them. That smoked paprika to the right has made the best recipes, I LOVE it!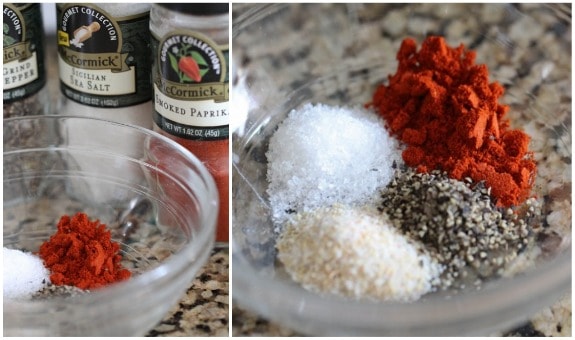 Gorgeous 🙂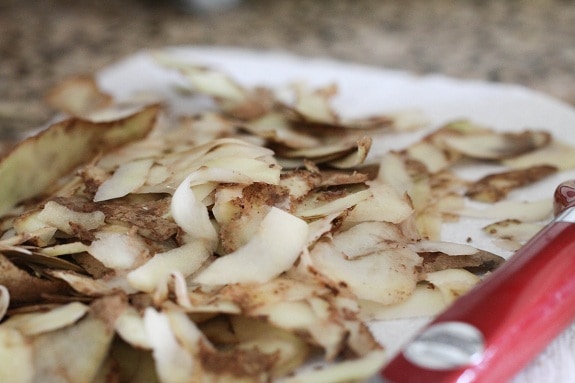 Peel those taters.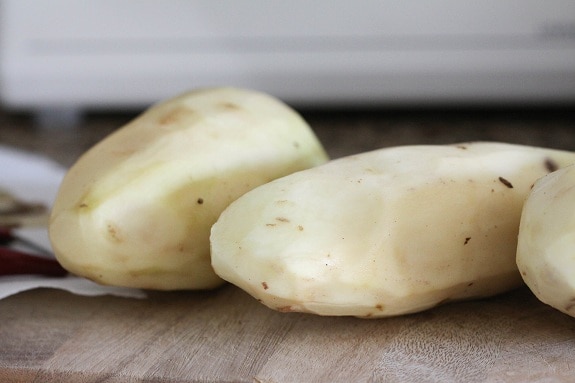 Like so 🙂
Slice and dice those bad boys.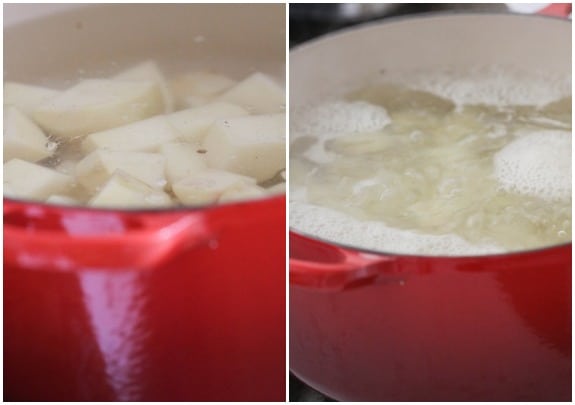 Place in a large pot of water then bring to a boil until potatoes are fork tender, about 10-15 minutes.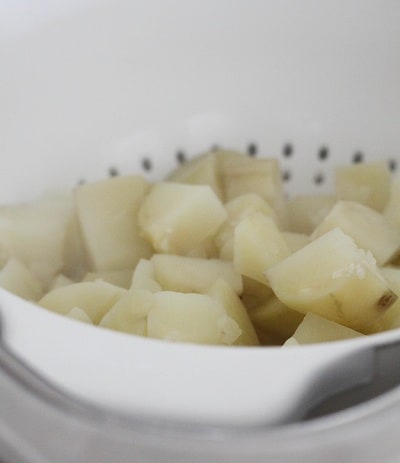 Drain then transfer to bowl of electric or stand mixer.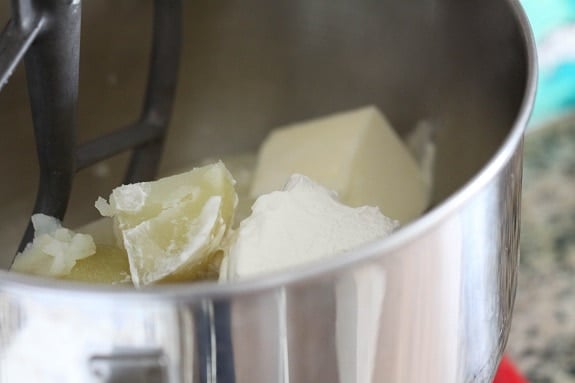 Add your cream cheese and butter!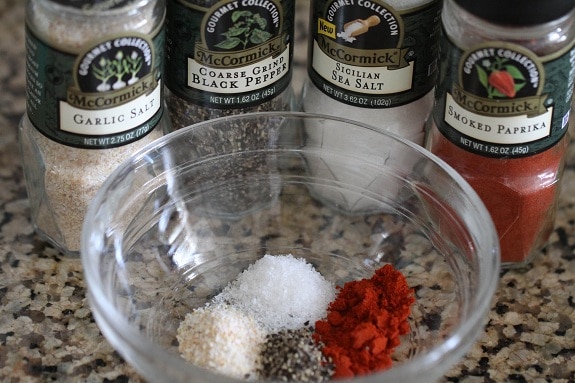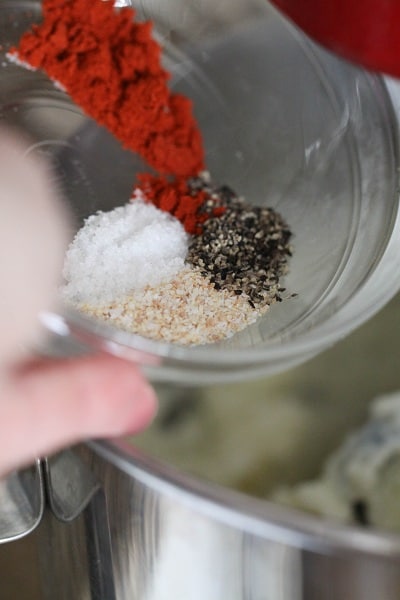 Add your gorgeous seasonings.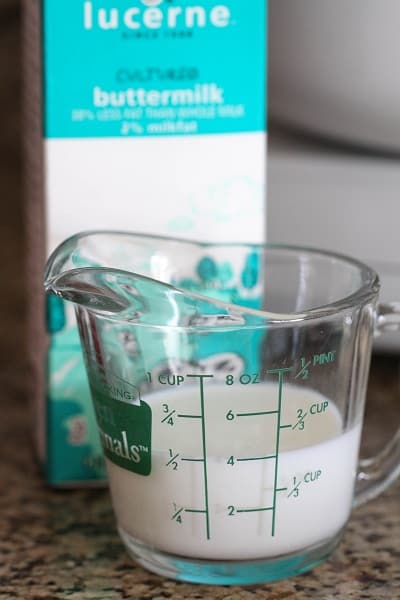 Buttermilk time 🙂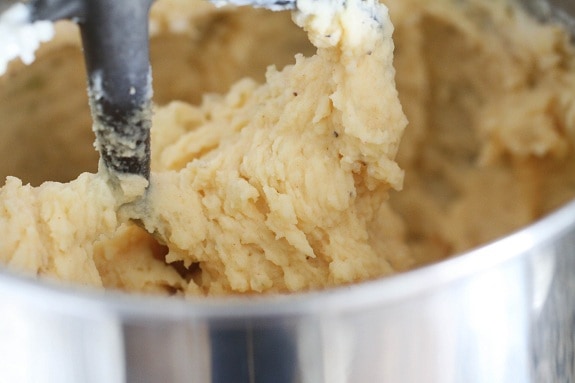 You'll get a gorgeous light orange mashed potato that smells smoky and fabulous, mmmm!
Transfer to oven safe dishes and top with cheese to melt.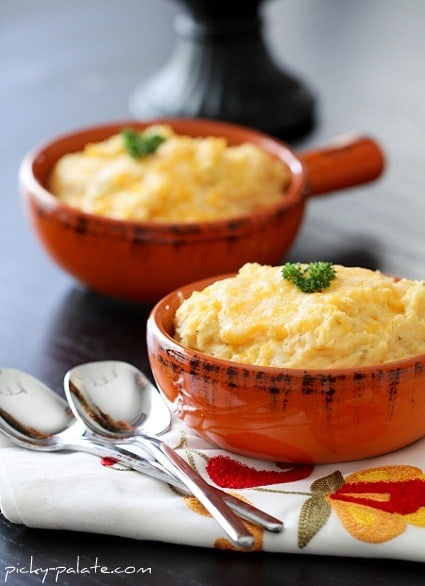 Here's what you'll get, pure heaven, enjoy!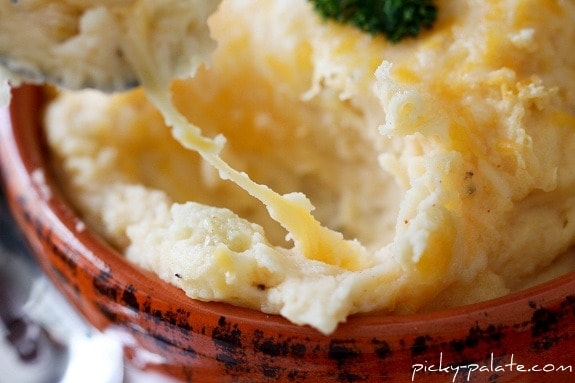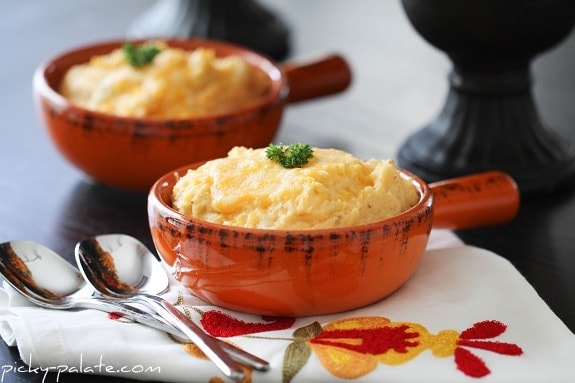 [ziplist]
Smoky and Cheesy Buttermilk Baked Mashed Potatoes
3 lbs russet potatoes
4 tablespoons butter
3 tablespoons cream cheese
1 teaspoon McCormick Gourmet Sicilian Sea Salt
1/2 teaspoon McCormick Gourmet Coarse Grind Black Pepper
1/2 teaspoon McCormick Gourmet Smoked Paprika
1/2 teaspoon McCormick Gourmet Garlic Salt
1/2 cup buttermilk
1 1/2 cups shredded cheddar cheese blend
1. Preheat oven to 375 degrees F. and fill large Dutch oven 3/4 full of water.
2. Peel and cube potatoes and place in water filled Dutch oven. Bring to boil then cook for 10-15 minutes or until potatoes are fork tender. Drain and transfer to the bowl of a stand or electric mixer. Add butter and cream cheese to potatoes and mix on low to combine. Add seasonings and buttermilk until smooth and creamy.
3. Transfer potatoes to individual oven proof baking dishes or one medium sized baking dish and top with cheddar cheese. Bake for 15 minutes, until cheese is melted. Remove and serve.
Makes 4 servings
*Disclaimer: I am part of the McCormick Real Gourmet Blogger Program and am being
compensated however the thoughts and recipe are my very own.
_______________________________
Have a great new week! Come back soon!! xoxo