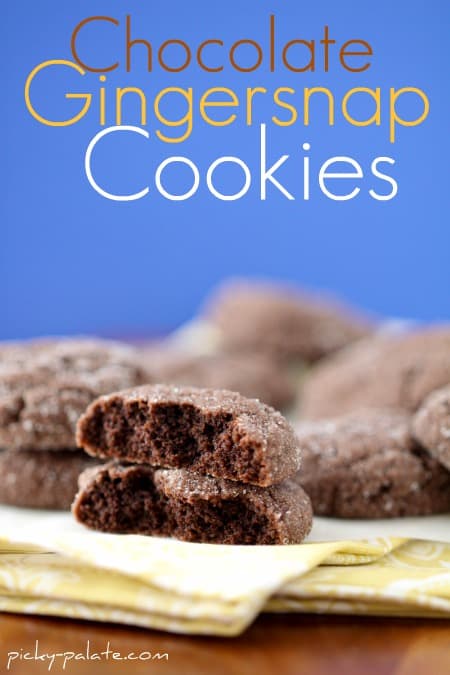 I am feeling the Holidays coming in full swing with all the festive baking I am doing! I LOVE gingersnap cookies and do you know what I love even more?…..Chocolate Gingersnap cookies! This cookie experiment was a huge sweet success 🙂
These chocolate-y divine soft almost melt in your mouth cookies go great onto your holiday plates coming up right around the corner. Let's bring on the cookies! Need some more ideas….I've got more than a few in my recipe index for you to browse through 🙂
Happy baking friends!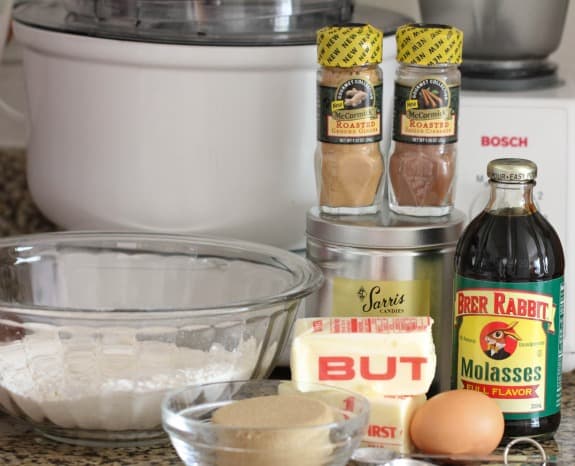 Line up of ingredients I use. I am LOVING the McCormick Gourmet Spices…Roasted=lots of flavor! Yum!
Love breaking out the molasses, this means the holidays are getting here! Love 🙂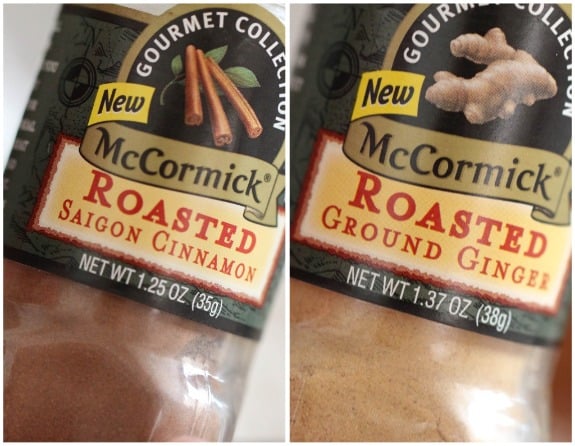 Great spices, keep your eyes out for these 🙂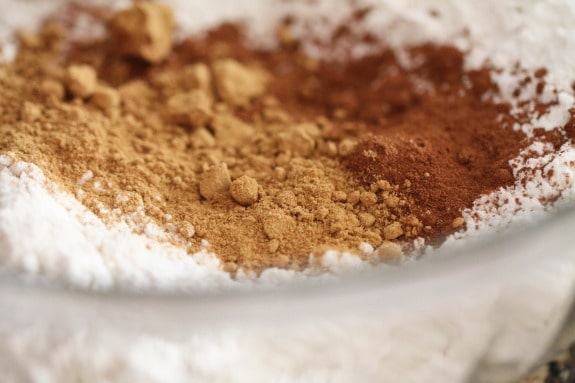 After you beat your butter, sugars get your dry ingredients ready 🙂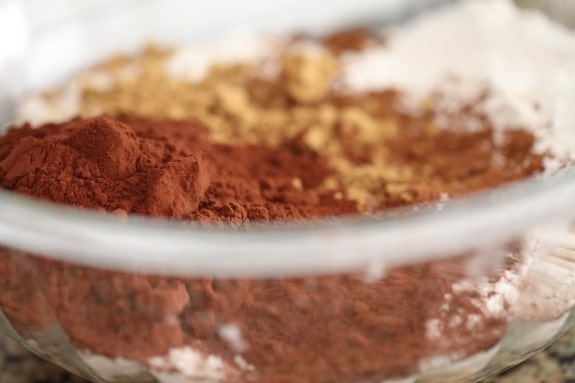 Add some beautiful cocoa powder.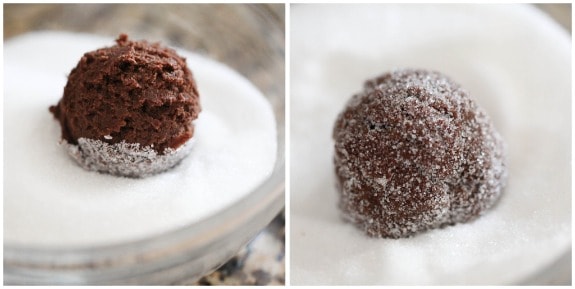 Roll your dough into a bowl of sugar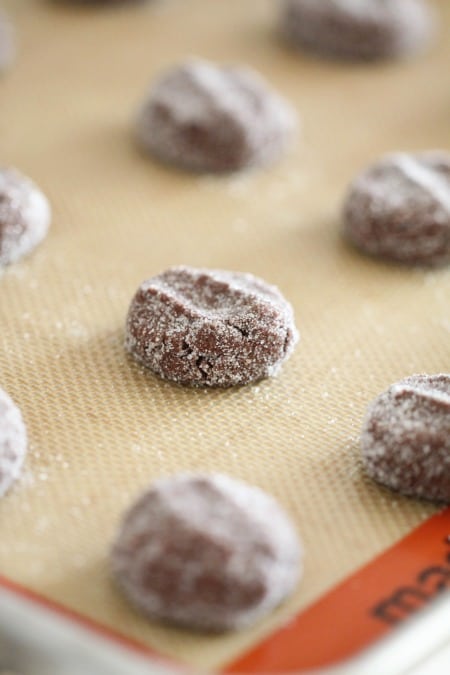 Press and ready to bake!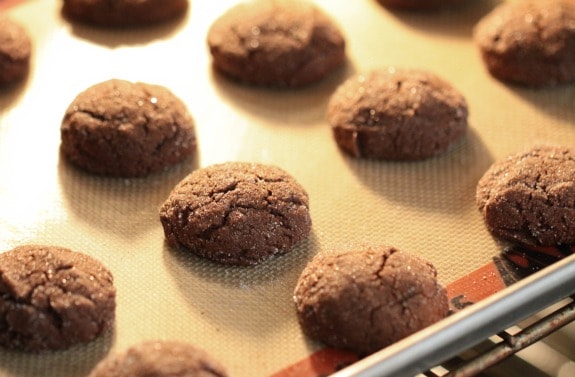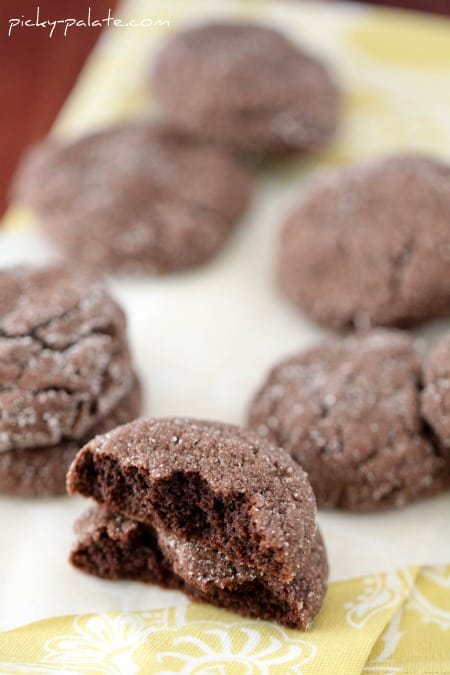 Wait until you try these! Yum!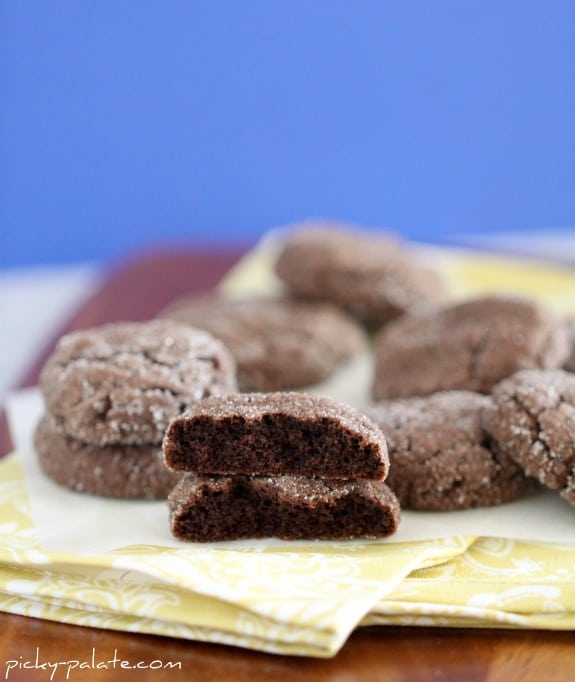 [ziplist]
Soft Chocolate Gingersnap Cookies
2 sticks softened butter
1 Cup packed light brown sugar
1/4 Cup molasses
1 egg
1 3/4 Cup all purpose flour
1/2 Cup cocoa powder
2 teaspoons baking soda
1/4 teaspoon salt
1 teaspoon McCormick Gourmet Roasted Saigon cinnamon
1/2 teaspoon McCormick Gourmet Roasted Ground ginger
1/2 Cup sugar to roll cookies in
1. Preheat oven to 350 degrees F. In stand mixer, beat butter and sugar until light and fluffy. Slowly add in molasses and egg until well combined.
2. In a separate mixing bowl mix the flour, cocoa powder, baking soda, salt and cinnamon. Slowly add to wet ingredients, beat on low until just combined.
3. With a medium cookie scoop, scoop dough and roll into sugar then place onto silpat or parchment lined baking sheet. Press each cookie with the palm of your hand to about 1/2 inch thick. Bake cookies for 9-11 minutes or until cooked through. Remove and let cool for 5 minutes then transfer to cooling rack. Now, time to eat!
4-5 dozen cookies
_______________________________________
Happy Baking, see you soon!