If you follow me on Pinterest you already know I not only love great recipes, but I love fashion, jewelry and a whole bunch of other things too! I am so excited to start what I am calling Fun Friday. It's going to highlight my newest obsession…..Stella and Dot Jewelery. Let me tell you how this happened.
A few weeks ago, I went to a very casual house party with some of my girlfriends and was introduced to the gorgeous Stella and Dot Jewelry. Where on earth had I been, it was my first time seeing it!. I loved it immediately and found out later that I can actually be a stylist to offer it to my family and friends and wear fabulous jewelry. I said, sign me up! Lol!
So basically, on Fridays I'll be highlighting some of my favorite pieces and offering giveaways occasionally too! Wait until you get your first piece. It's packaged in the cutest gift packaging and looks so beautiful on.
Let's take a look at some of the pieces I am highlighting today….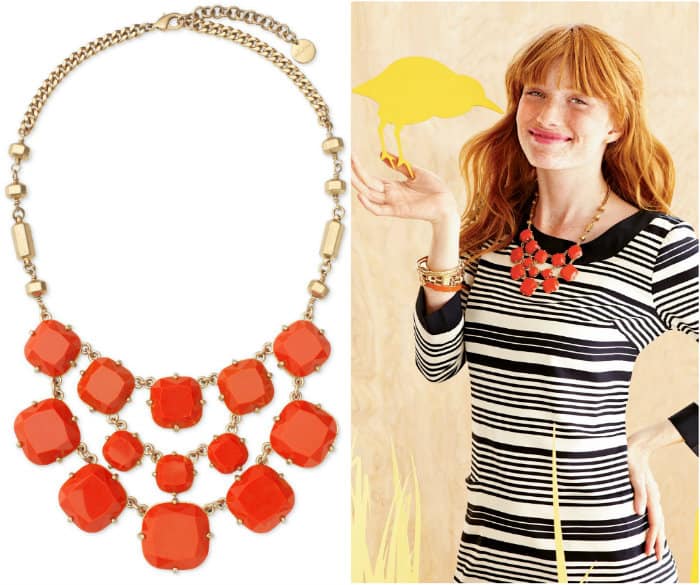 Here's the Olivia Bibb Necklace that is beyond gorgeous. I can NOT wait to get it next week. It looks so great with so many outfits from Summer to Fall.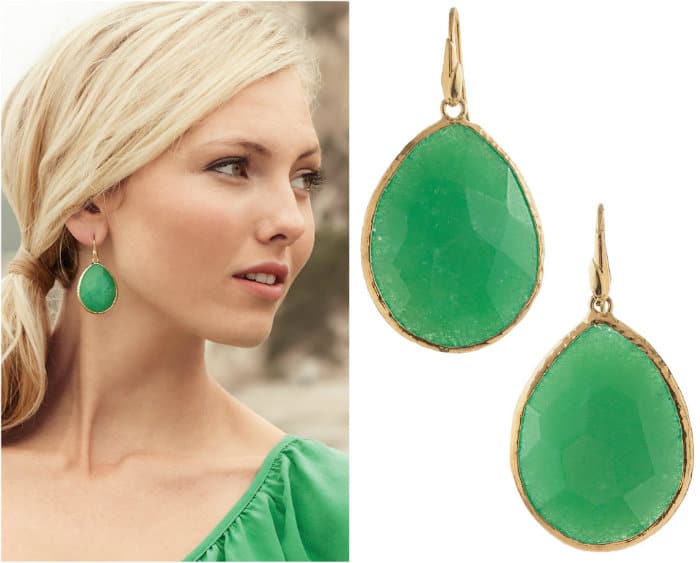 These colorful Jade Drop Earrings were my first Stella and Dot purchase that I could not resist at the party. I wear them all the time and adore the great color. These earrings are $49 and worth every penny in my opinion. Reese Witherspoon and Charlize Theron have been spotted wearing these beauties too. Psst….see below to enter to win these fabulous earrings!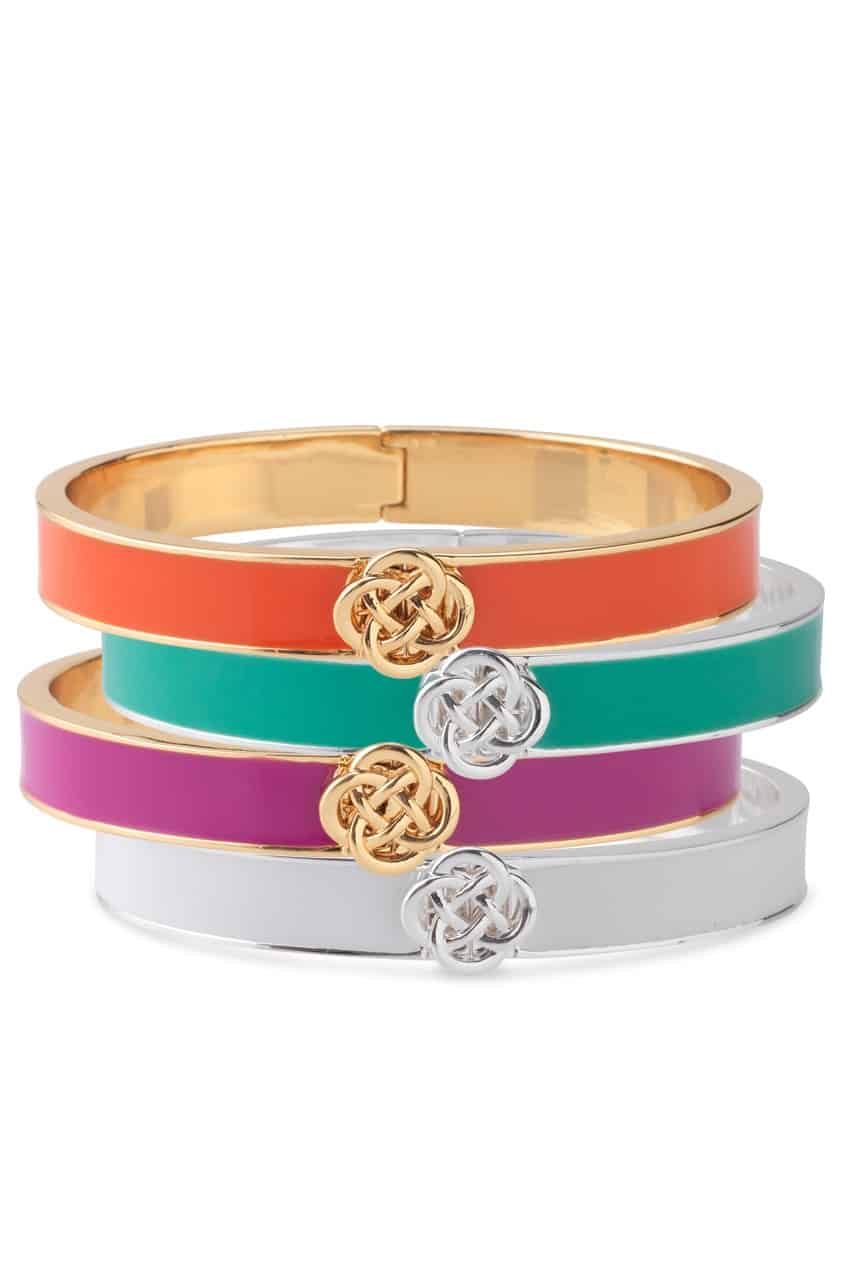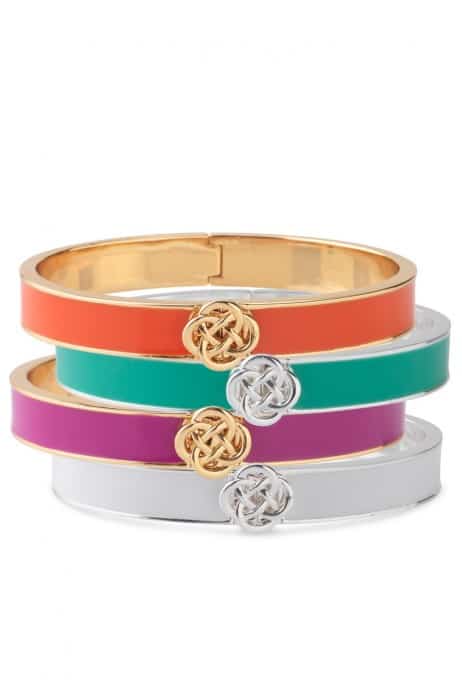 These fun Lindsay Bangles are another one of my favorites. I plan to collect all of them, lol! They range from $49-$59. I also love that if for any reason you don't love the jewelry you purchase, Stella and Dot has a great "Delight Guarantee" which allows you to return if you are not happy.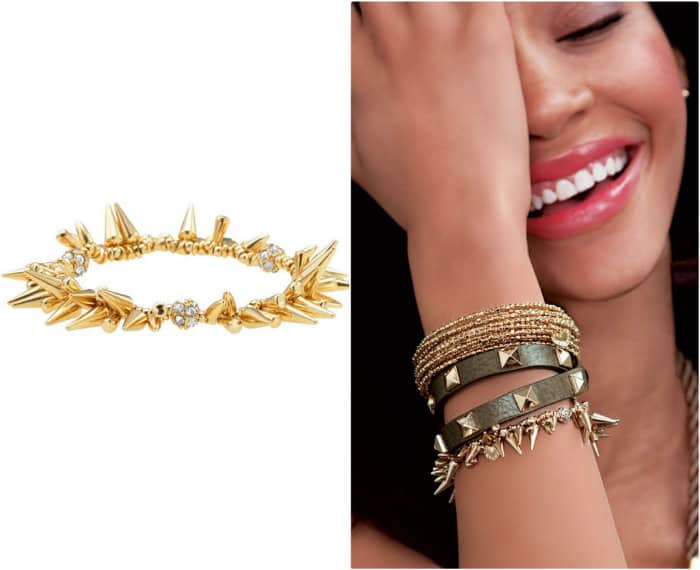 I think this Renegade Cluster bracelet looks so fun on the arm. I need to get a great gold watch to go with it. It's on my wish list. $59.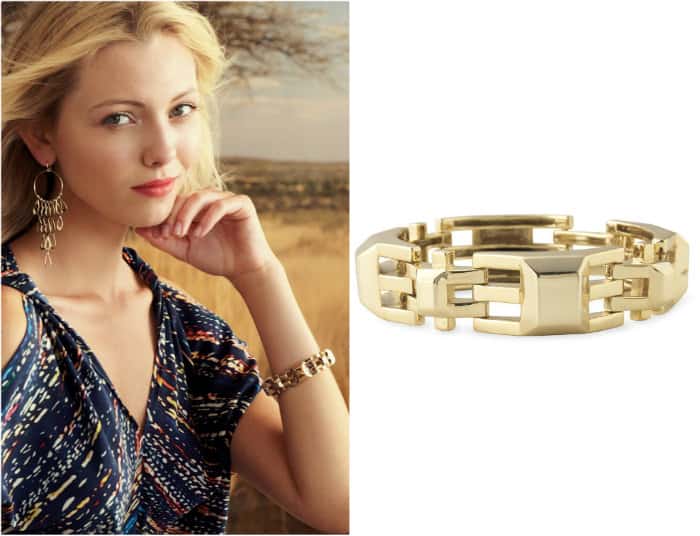 Both of these pieces are so pretty! The Tigris Earrings are on sale for $41.30 and I can not wait to get mine. The beautiful Luxor Link Bracelet is $89 and will be one that I treat myself to very soon. Either of these would make a great gift for a special occasion.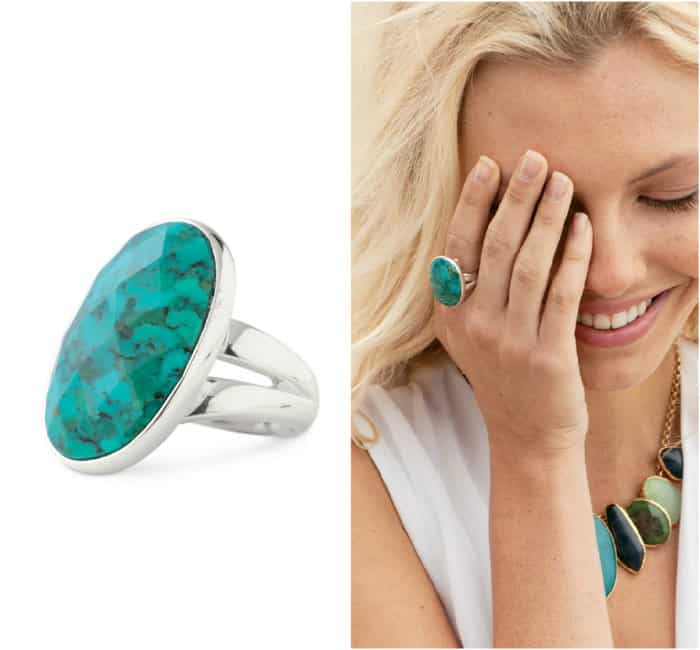 I LOVE the color of this chunky fun Odyssey ring. This one is on sale right now for $41.30 🙂 Yippee!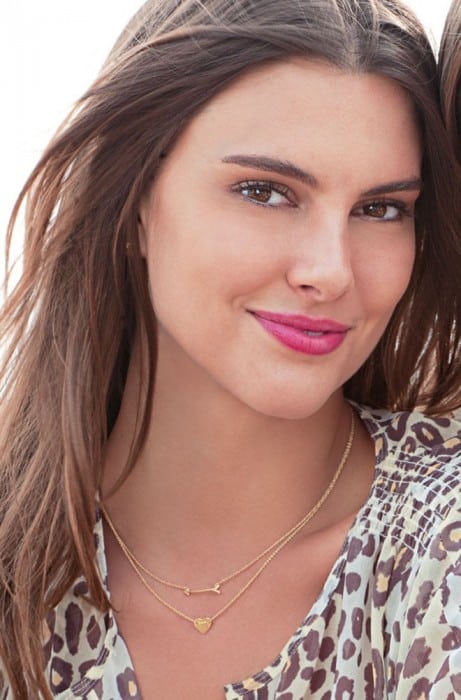 Love, love love how dainty these layered short necklaces are. The On The Mark necklace is $59 and the Ever after necklace is $49. So pretty!
There are so many great pieces you must take a look at on my Stella and Dot website. Lots to add to your wish list for Birthdays and Christmas coming up!
Ok, so today I am giving away a pair of the gorgeous Jade Drop Earrings!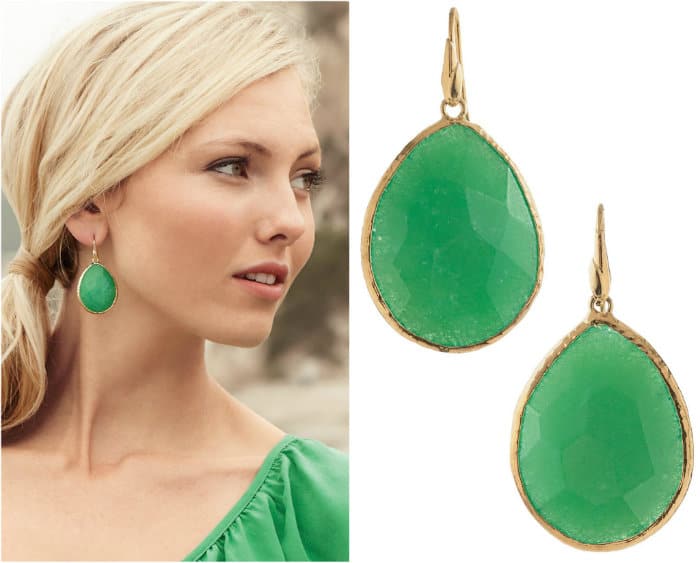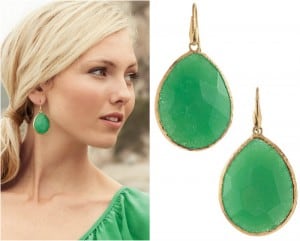 Here's How To Enter The Giveaway:
1. Visit my Stella and Dot page and let us know in a comment here which piece of jewelry you'd like to own first or next.
For additional entries:
2. If you place an order today, leave an additional comment(s) letting us know what piece(s) you chose. (If you choose the green jade drop earrings and win giveaway you can choose another piece at the same price).
___________
The Giveaway is open until midnight Thursday August 23rd and the Trunk Show is open until Saturday September 8th. Winner will be chosen via Random.org and will be notified by email. Winner will have 48 hours to return email to claim prize. US Residents only and non-Stella and Dot Stylists.
Interested in becoming a stylist or hosting your own trunk show? Check it out and see if it's for you!
Disclaimer: This is not a compensated giveaway or post, I am a Stella and Dot Independent Stylist and all opinions are my own.
Good Luck Friends!
xoxo
Jenny Flake