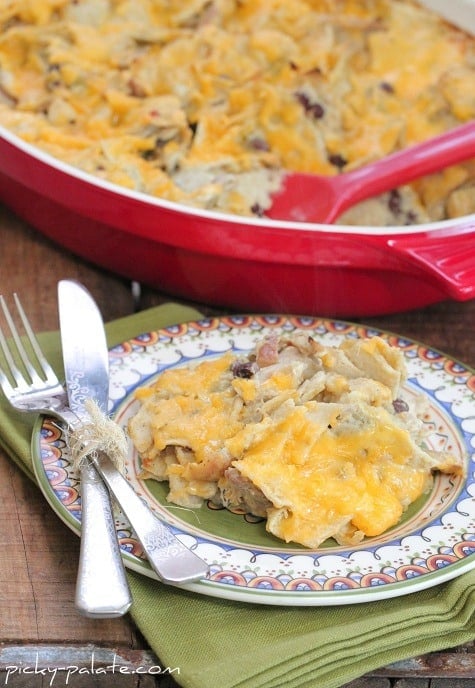 You know every night those nights when you just do NOT feel like making dinner and you are tempted to get out the cold cereal and frozen waffles?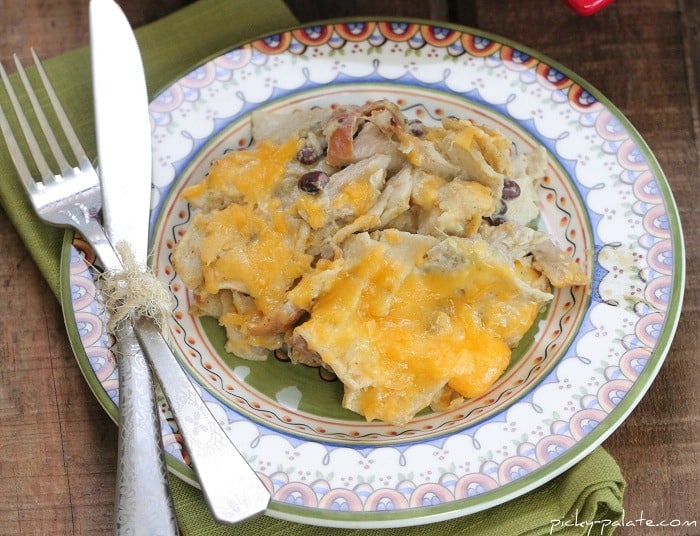 Well, this dinner takes a whole 5 minutes of prep and is done in 30 minutes total. I didn't even use a separate bowl to mix the ingredients, just threw everything into the casserole, stirred and stuck in the oven. My family ate this, loved it and even finished the leftovers. Think green chili chicken enchiladas, but waaaaay simpler. No fuss at all.
This was an actual night I didn't feel like making dinner, hence the minimal photos but I picked myself up and snapped a few photos for ya. Enjoy friends! xoxo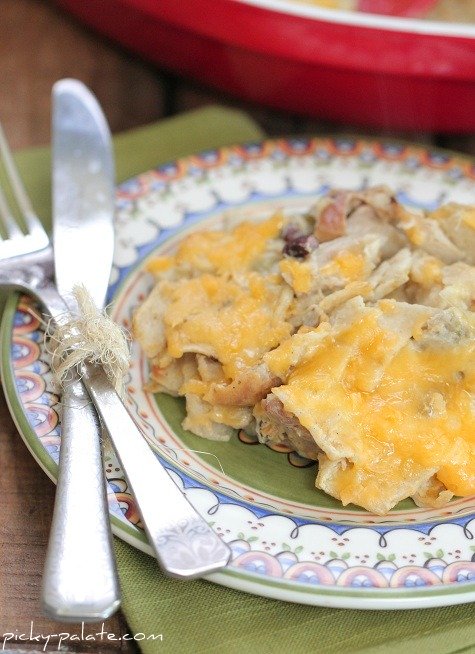 [ziplist]
Green Chili Enchilada Bake (aka) I Don't Feel Like Making Dinner
1 cup mild green enchilada sauce
1 cup reduced fat sour cream
3/4 cup salsa verde, mild
12 white corn tortillas broken into 1 inch pieces
2 cups cooked chicken or turkey breast
One 15 ounce can black beans, drained
1 cup shredded cheddar cheese
1. Preheat oven to 350 degrees F. and spray a 9×13 inch baking dish with cooking spray.
2. Place enchilada sauce, sour cream and salsa into prepared baking sheet. Stir until well combined.
3. Stir in broken tortillas, chicken or turkey and black beans. Stir to combine and top evenly with cheese.
4. Bake for 22-25 minutes, until cheese is hot and melted. Serve with chips and salsa if desired.
Makes 8 servings
_______________________________
Have a great day! Come back soon!