Next time you go into the future while at Disneyland, stop by Tomorrowland Terrace to enjoy a quality breakfast burrito.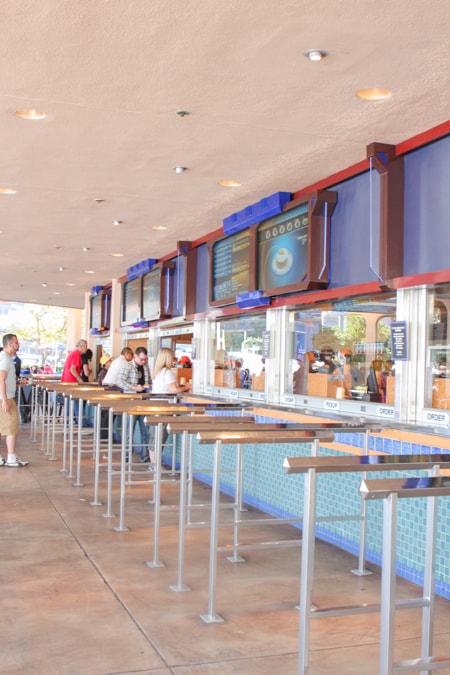 Tomorrowland Terrace: Located in Tomorrowland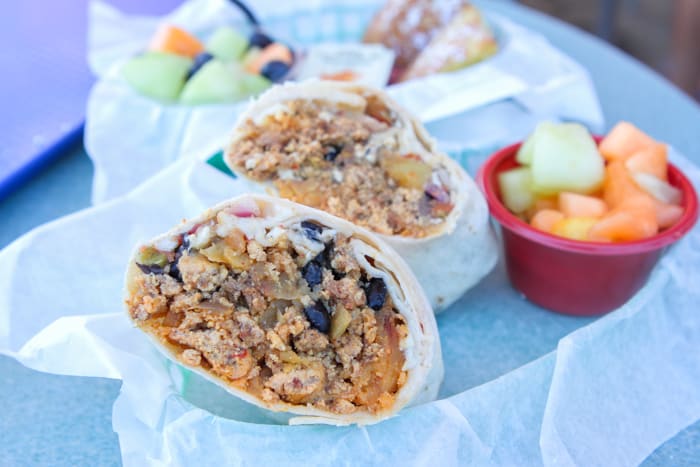 If there's a better breakfast burrito at Disneyland, I haven't found it. I love the eggs, chorizo, black beans, and potatoes–they all come together like a morning burrito should. Despite the lackluster tortilla, this burrito is a winner. I've had it twice, and will make sure to enjoy on my next visit. And please, Mr. & Mrs. Disney – I am requesting an improved tortilla across all Disney restaurants. It's badly needed.

The french toast at Tomorrowland is a basic french toast. Sometimes, the best french toast is the most basic, however ours was slightly over cooked. Since Tomorrowland Terrace makes your food upon order, it's possible that your french toast will be cooked perfectly. Also, ask for extra syrup as one isn't enough.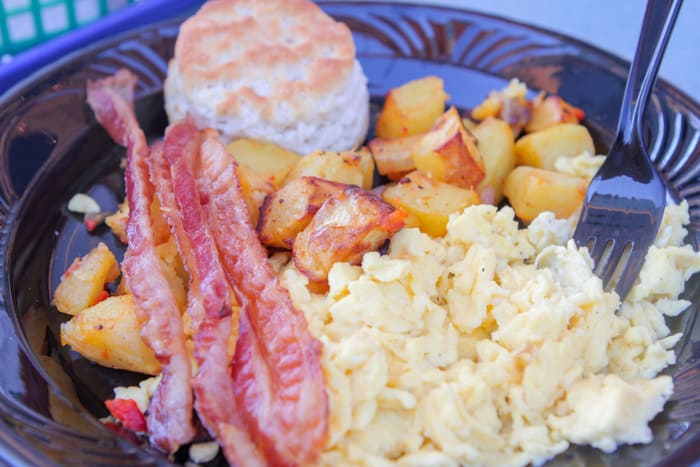 Our favorite part of the Breakfast Platter are the potatoes. The flavor was spot on. Perhaps, these are a big part of the success of the Breakfast Burrito.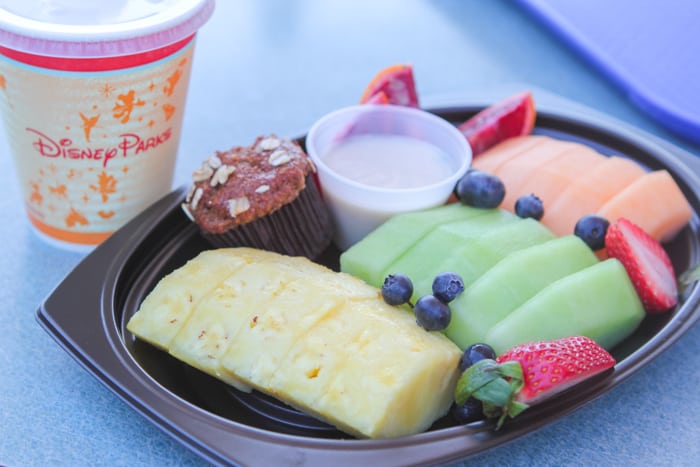 Their fruit platter was excellent. The fruit was good quality, but the oh-so-tiny bran muffin needs to be double in size. It's a great little muffin; which can also be found at Flo's V8 Cafe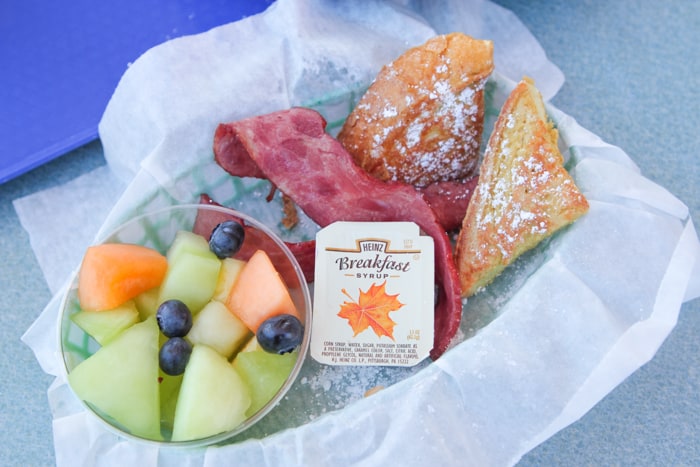 The kids' french toast is quite small and is more suited for your 3 – 6 year old's instead of the 7 – 9 age group.
Much of the seating has shade provided by this artistic structure.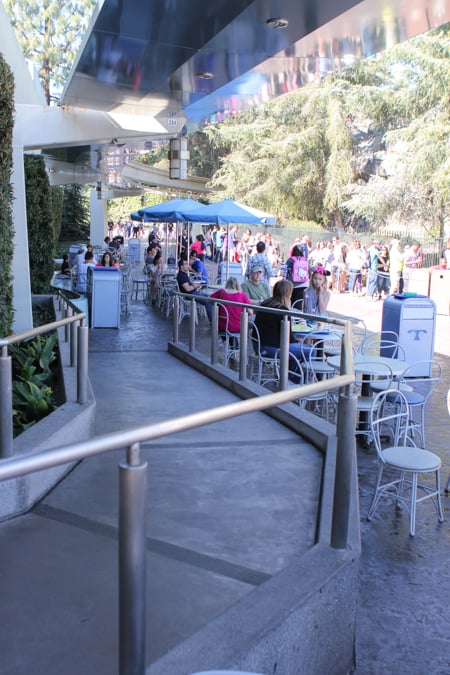 Here is the rear entrance on the Matterhorn side with extra seating.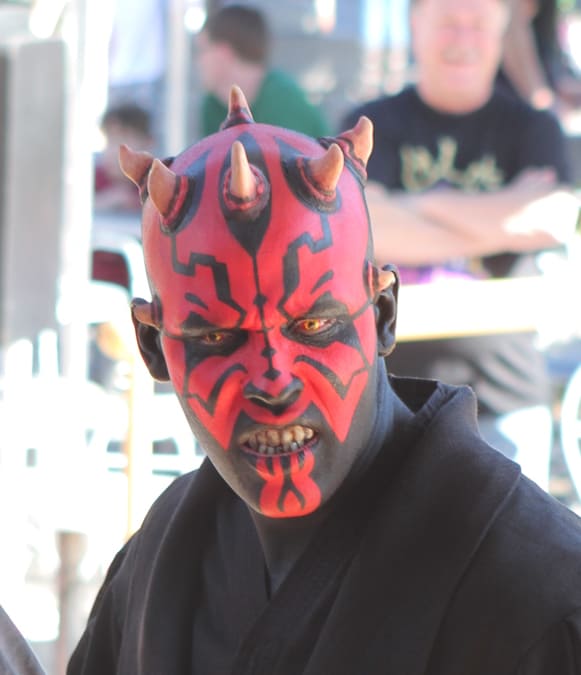 We completed our review around 10:30am and lucked out with some Star Wars characters coming out to take photos with Tomorrowland Terrace guests. Paxton and Darth Maul enjoyed a nice stare down with Pax on the verge of tears but sensing he needed to show strength held them back.
WHAT WORKED: Fruit platter, Breakfast burrito, Breakfast potatoes, Staring contest between Pax and Darth Maul
WHAT DIDN'T WORK: Tortilla quality, Standard breakfast dishes
We give Tomorrowland Terrace 4 STARS for exceeding our breakfast burrito expectations.

Be sure to check out our Disney home page HERE for other Disneyland California and California Adventure food ideas.
-Cullen