Happy Friday! Happy Valentine's Day!
We are at Disneyland today, be sure to follow me on Instagram to see the fun 🙂 Talking about the Top 10 Things You HAVE to Eat at Disneyland today!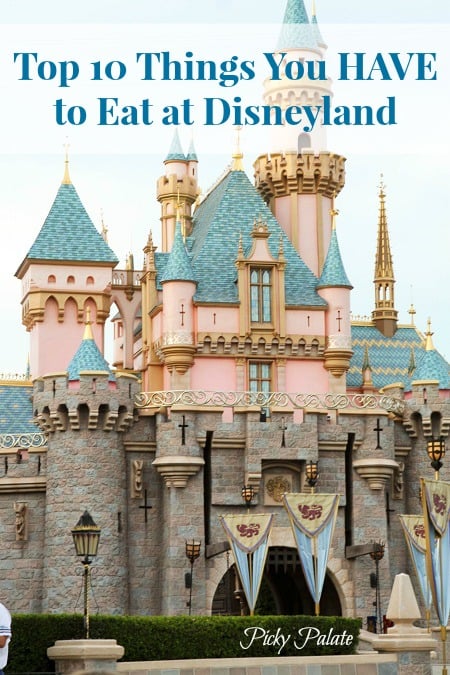 Since we are spending the weekend at Disneyland I thought it would be appropriate to highlight my favorite eats at Disneyland. Let's take a look shall we? The castle just never gets old does it?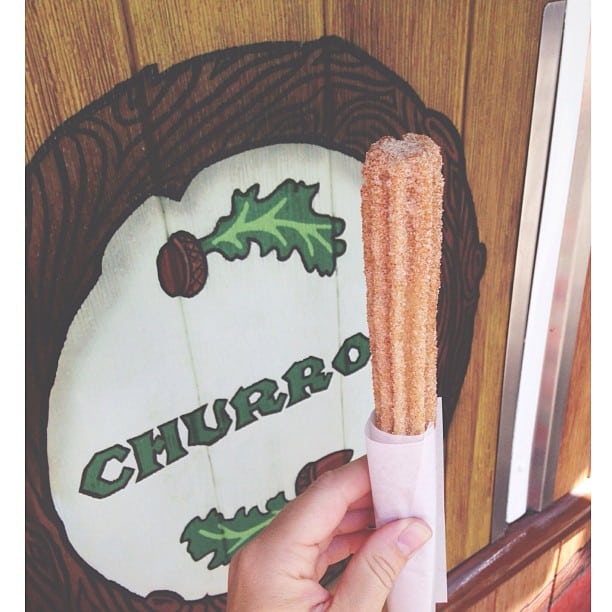 First and foremost Disneyland is not Disneyland without eating your fair share of churros. There's just something about Disneyland's churros that are irresistible and highly addictive 🙂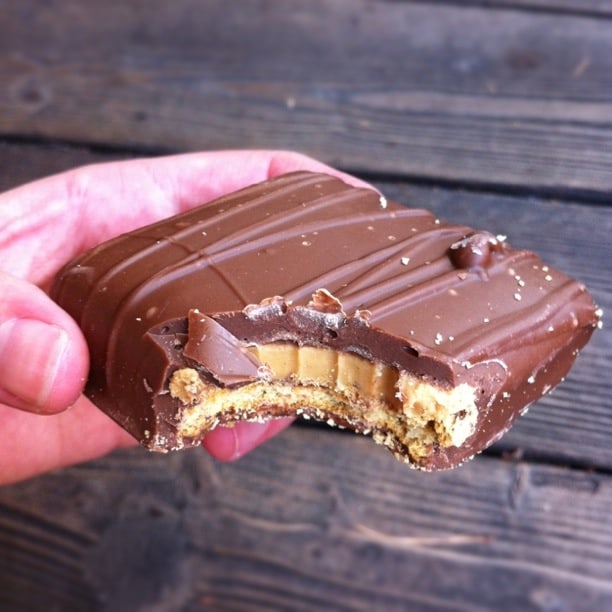 Likely my favorite treat at Disneyland…..the chocolate peanut butter sandwich. You can find this at a number of places at Disneyland, however my favorite is at Pooh Corner Bakery in Critter Country. It's just kind of a tradition and I would hate to break tradition 🙂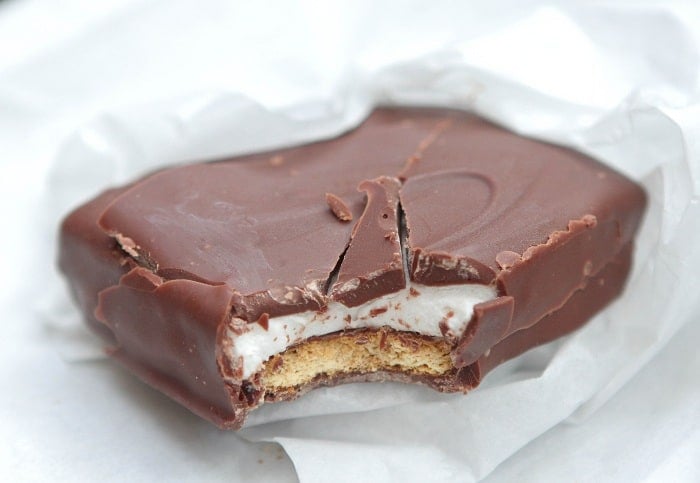 Nearly as delicious is the chocolate s'mores bar. Crispy chocolate with a layer of soft marshmallow and graham cracker at the bottom. Mmmm! Ordered this at Pooh Corner Bakery as well.
I don't get these much, but I do love looking at all of the cute apples that Disney offers. These are displayed from Pooh Corner Bakery as well.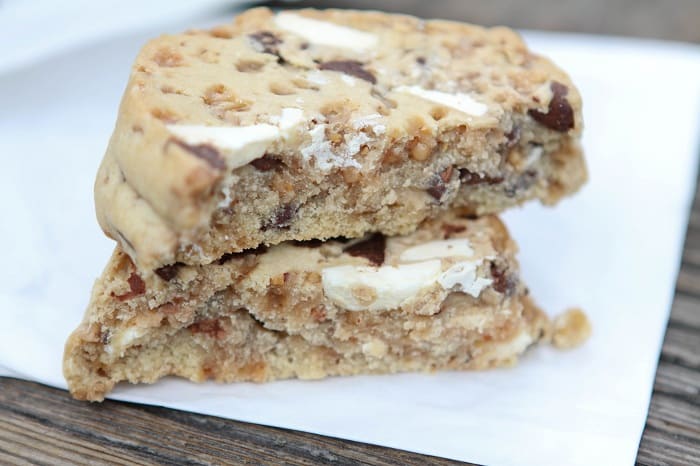 One more from Pooh Corner Bakery is the White Chocolate and Chocolate Chip Cookie. I have to say, there has been times it's a bit on the dry side, but if you happen to get a fresh one…..sooo good 🙂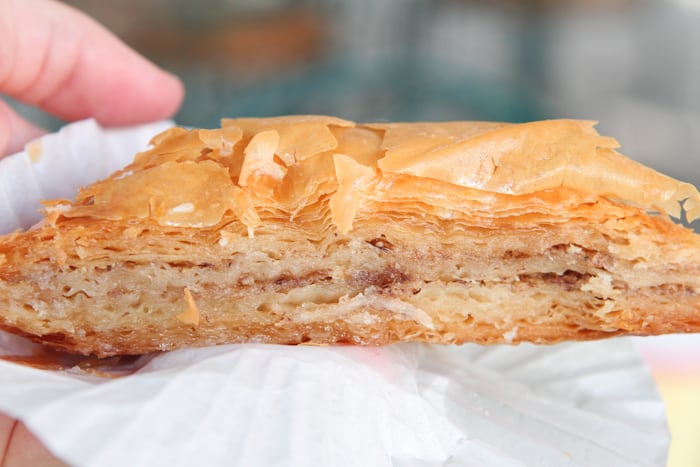 My husband's favorite thing to order is this flaky Baklava from Paradise Grill in California Adventure. I know it's not technically Disneyland, but we always do both parks when we visit! Be sure to try this one! Totally surprised us. We are not even baklava fans and this completely changed our minds 🙂 UPDATE: 3/2014 – on our recent trip to Paradise Grill we ordered a baklava and was disappointed in it. Upon asking the workers, we found out they recently changed the recipe. Now, there's a thick pavement like layer of walnuts that ruins this once desired treat. NO LONGER RECOMMENDED!!! Go HERE to see a new item we recommend.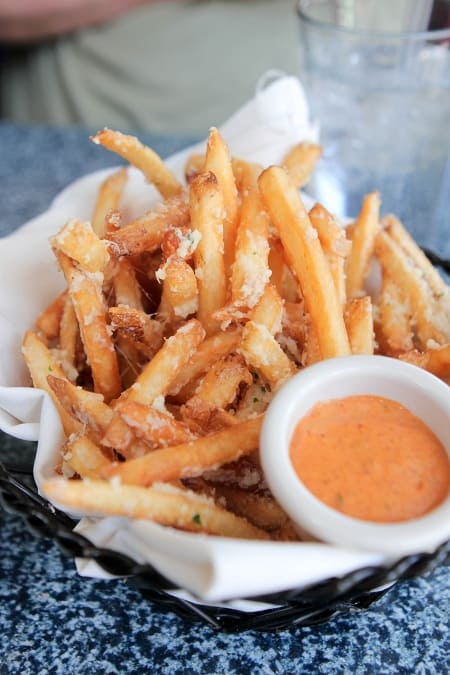 Cafe Orleans in New Orleans Square has some of the best french fries in the park. They are the Pomme Frites. Pleeaaase order another side of the dipping sauce. It's so good and isn't nearly enough 🙂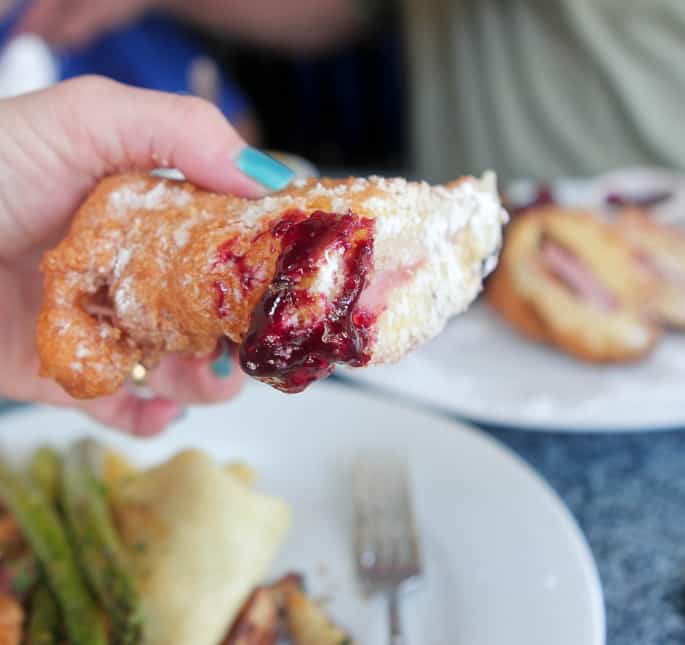 If you are a Disney goer you have heard of the famous Monte Cristo Sandwich. You can order it at Cafe Orleans as we did here, or also at Blue Bayou. It is absolutely sinful. Deep fried ham, turkey and cheese sandwich dusted with powdered sugar, dipped in a berry puree. Weeeeee!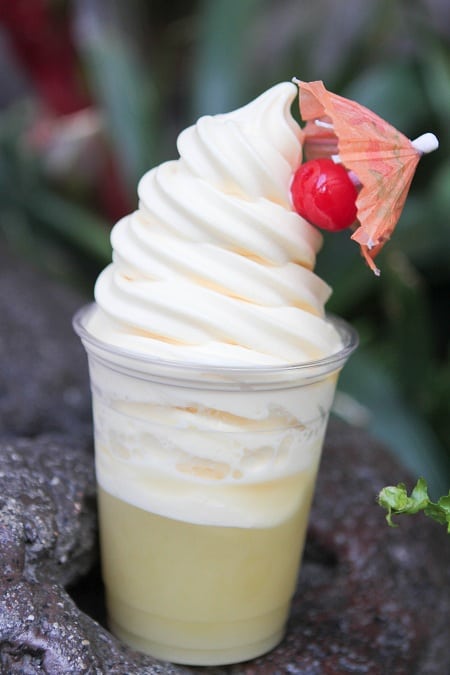 The beloved Dole Whip from the Tiki Juice Bar! A must!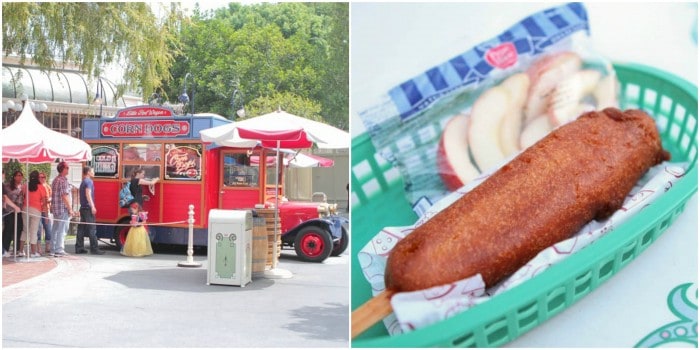 You can't beat The Corndog Truck on Mainstreet! The greasiest, crispiest best corn dogs you've ever had. Gotta try these!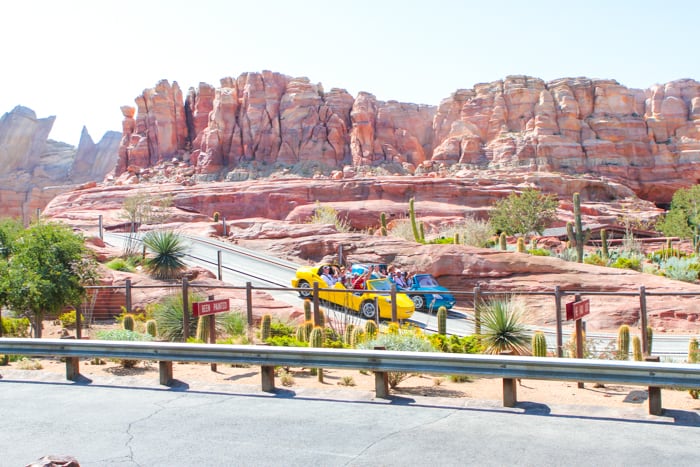 I know it's not food, but I can't wait for Radiator Springs this weekend! Such a fun ride at Disneyland…..worth the long line.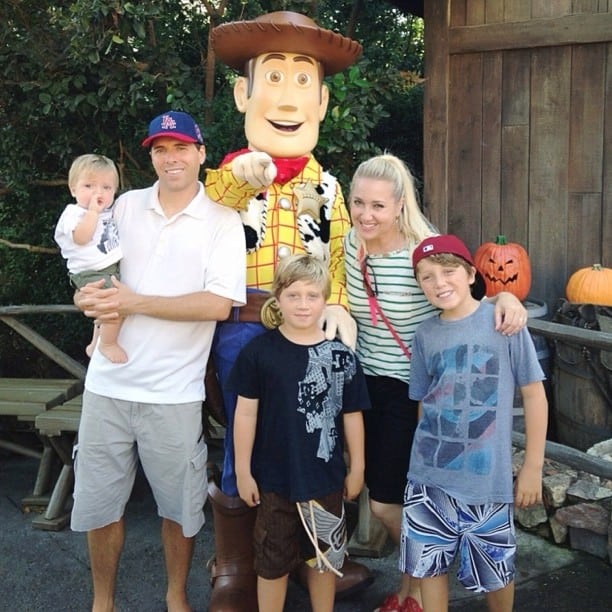 Disneyland wouldn't be the same without my crazy family of boys. This was one of the last trips we took before we moved to AZ. We'll see if I can bribe them to take pictures with me this time, lol!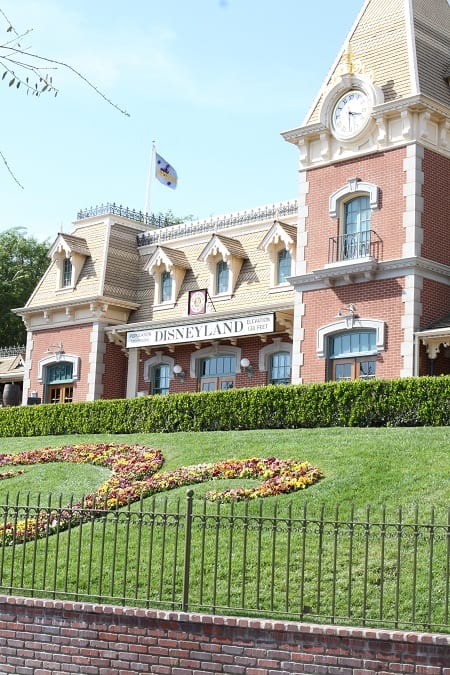 Have a great weekend, I'll be sure to eat some extra churros for you! See you Monday with a new recipe 🙂
Oh, did I miss any of your favorite Disney eats?? I'd love to hear your favorites 🙂