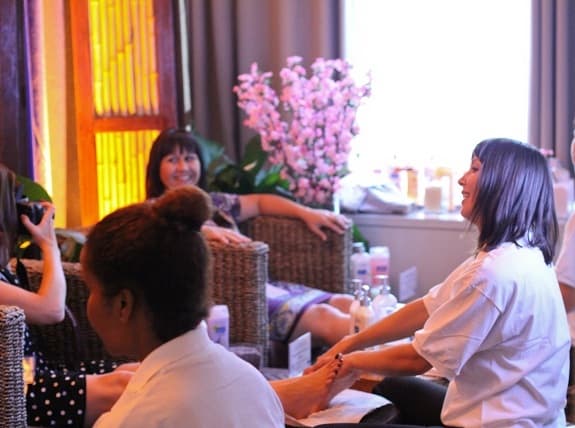 All I can say is…."Wow" about this trip that Unilever took me on. First the awesome hotel room, then we got our feet massaged, hair done, fed and so many other fun things? I feel so lucky to have been invited to such an amazing event. THANK YOU.
On 3 separate occasions Amanda and I had the opportunity to go up to the Penthouse Suite where Unilever turned it into a Culinary and Pampering getaway. It really was beautiful. Bloggers from the BlogHer Conference were invited to pop in to enjoy the treatment as well. Pictured above was the "foot massage" room. None of us wanted to get up after our 5 minutes! It was awesome especially after walking all over NY 🙂

This was some of the goodies over in the Culinary part of the Penthouse. For breakfast we had muffins and scones then for dinner we had PF Changs new home menu along with Ragu pictured below and so many other tasty dishes. Photo by Ragu team.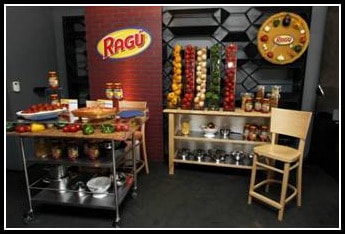 Another room of the Penthouse was set up with baskets of flip flops, craft decorations and glue guns. I got right to work on my own design.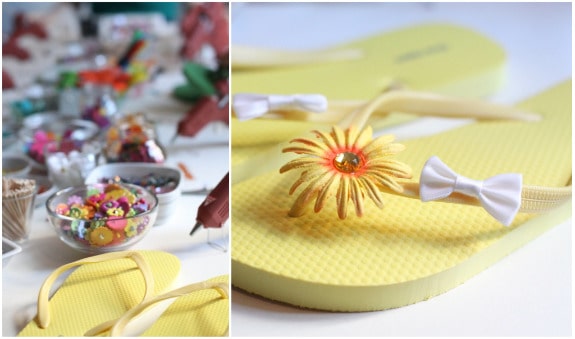 Cute huh? Love my yellow flippies 🙂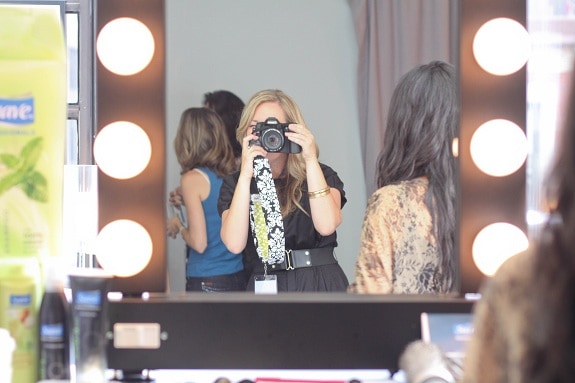 Here was another room where there were 2 little salon stations set up to get our hair done. Amanda and I were so excited for this 🙂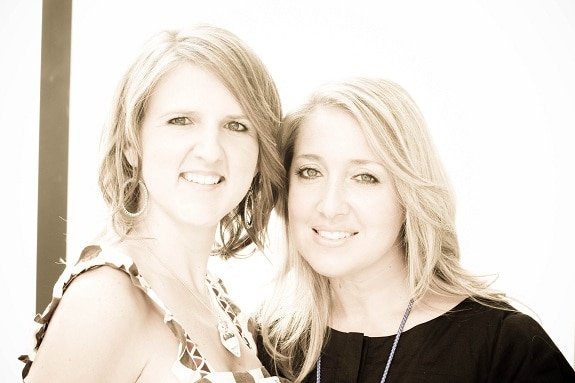 Tada….here we are right after our "hair" appointment. Loved the girl who did my hair, she was so great.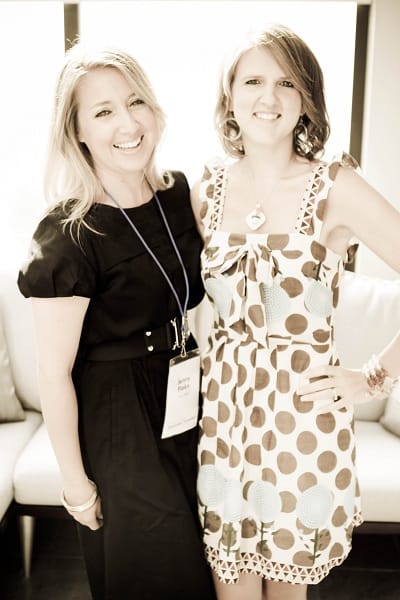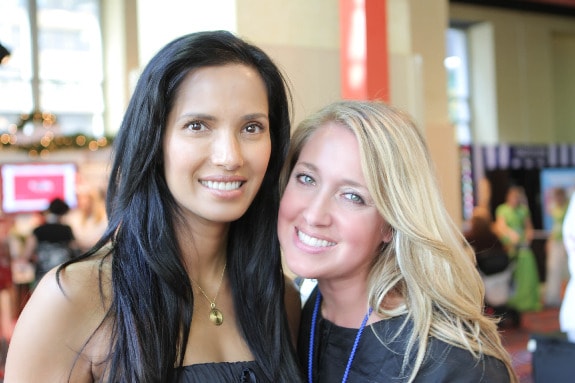 Saturday morning Amanda and I went to the BlogHer Expo and had so much fun. Can you believe I met Padma from Top Chef? I was so nervous to talk to her so Amanda ran over to her and asked if we could take a picture with her. I would have never had the nerve to do it. So glad she did, I am a huge Top Chef fan.
Adam Gertler from Next Food Network Star was also at the expo, he was really nice. Had a great morning chatting with all the sponsors at the expo. Even got a photo with a Milk Mustache at the Got Milk? booth 🙂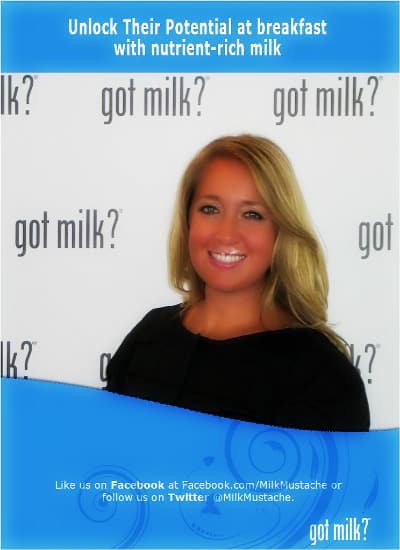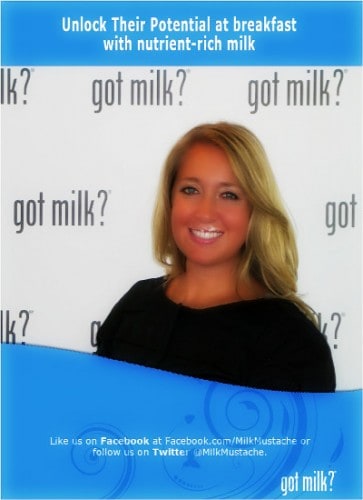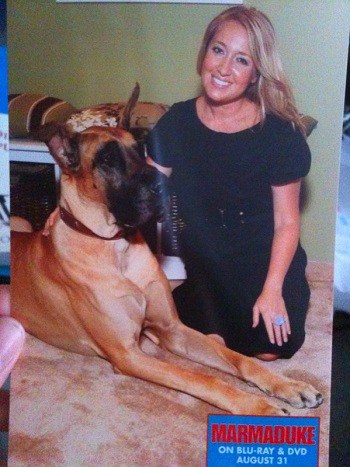 Also got to meet Marmaduke the dog! He was the cutest ever 🙂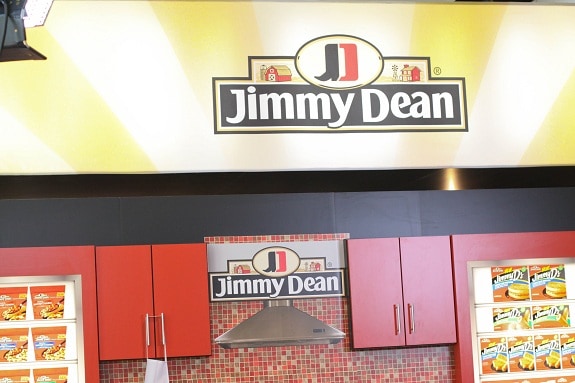 This was a kitchen set where they were filming for the Rachael Ray Show….never saw Rachael, but kept hearing about it 🙂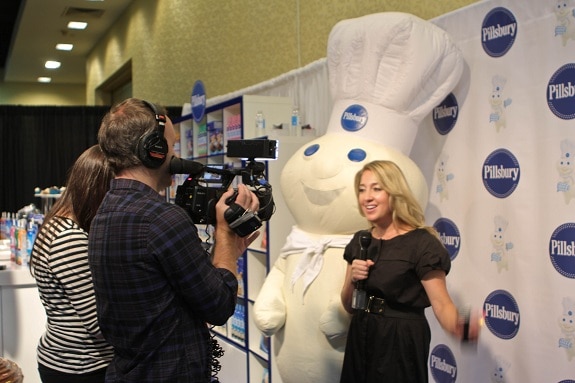 Ahhh, my long lost buddy the Dough Boy! It was so great to see my Pillsbury friends I have worked with on Picky Palate. Love them all 🙂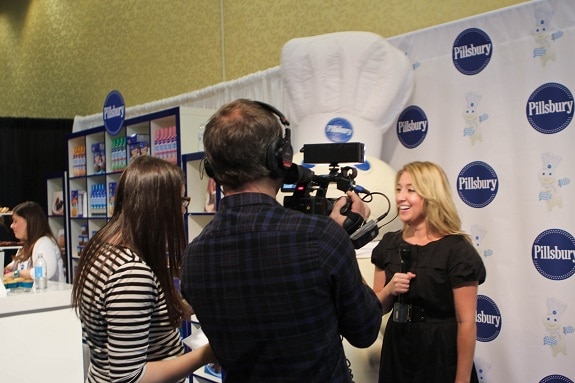 At the Pillsbury booth, they asked us to do some video for them for Pillsbury.com about baking tips, etc.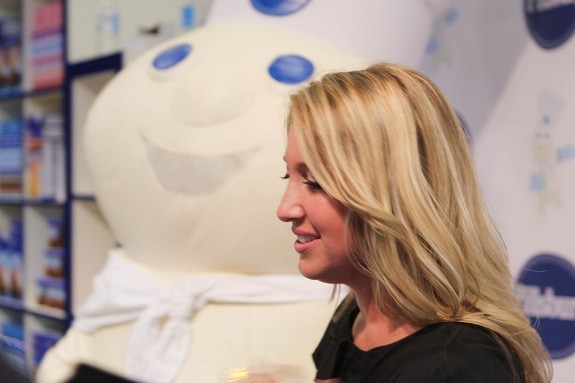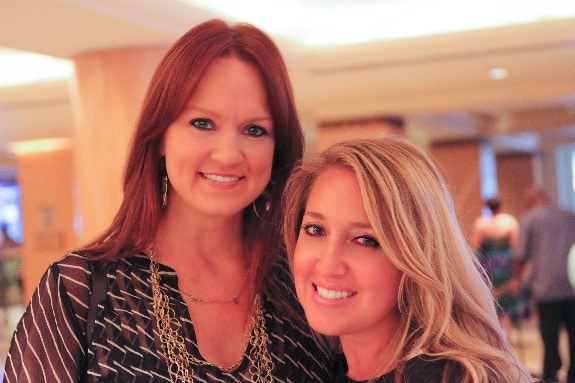 Later Saturday night Amanda and I went back to the Hilton to pick up a book and lo and behold Ree….The Pioneer Woman walked through the doors. I immediately saw her and had to chat for a second. I just love her, she is as beautiful and sweet as you picture her to be. So glad I finally got to meet her even for a second 🙂