Thrilled to share the fun we had at Universal Studios Orlando Florida. Getting to experience everything Universal Studios was a blast!
Universal Studios Florida
Last week we took off for the long Labor Day weekend with 2 of our 3 boys (Pax stayed home with grandma) to Orlando! The boys got to sit in the pilot chairs. We were off to a great start!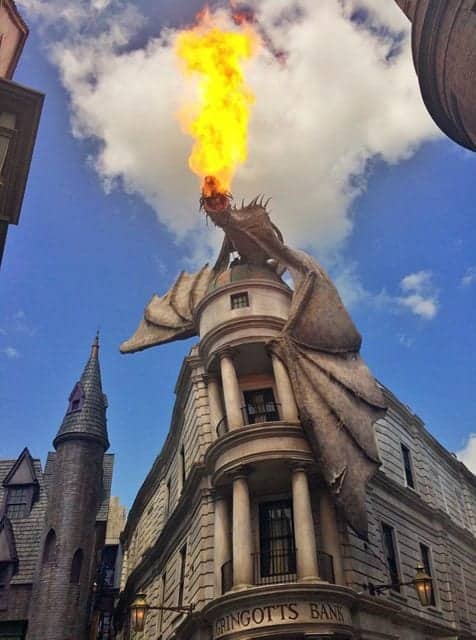 The boys were over the moon to see The Wizarding World of Harry Potter in Universal Studios. I could not get over how realistic everything looked! Literally was like walking through the movie. Love this dragon sitting on top of Gringotts Bank 🙂

Harry Potter World!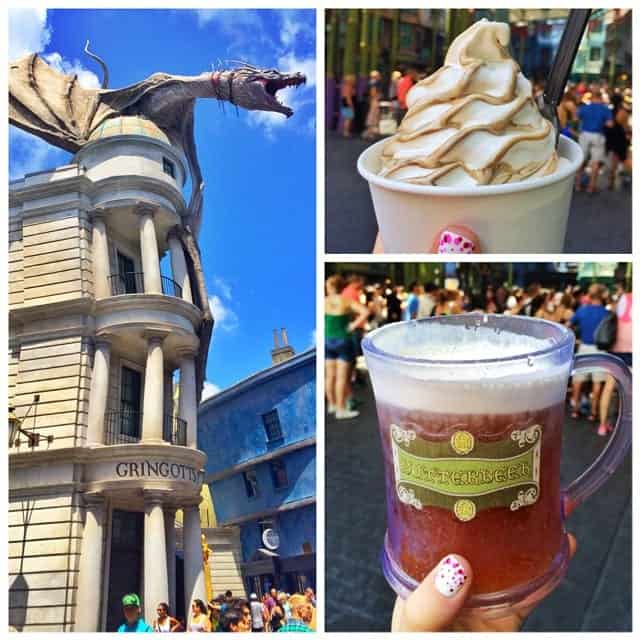 We got to try Butterbeer and Butterbeer ice cream for the first time. Let's just say we had our fair share during our time in Diagon Alley and Hogsmeade, lol!
Another highlight of our trip was getting to prepare a delicious pasta salad with our family and Barilla as part of their Share The Table program! It has been a pleasure partnering with Barilla this year to spread the word that meaningful mealtimes help families feel closer, be healthier and even appreciate each other more.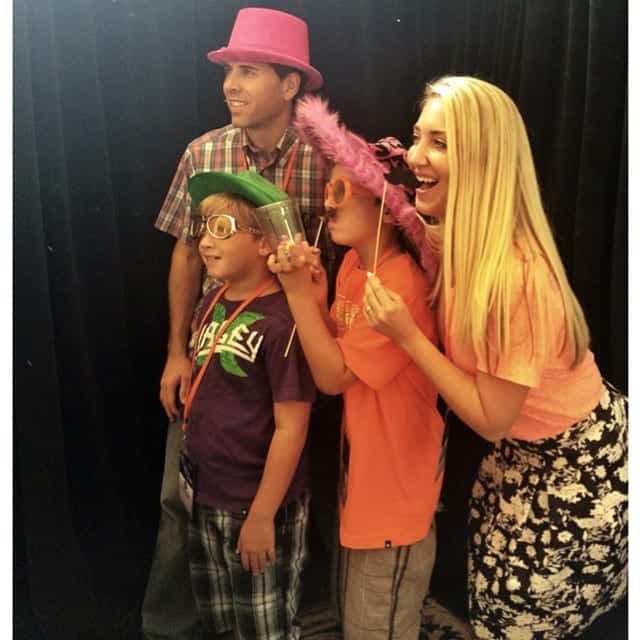 There was a "Share The Table" photo booth….we took full advantage of being goofy together 🙂
Blue Man Group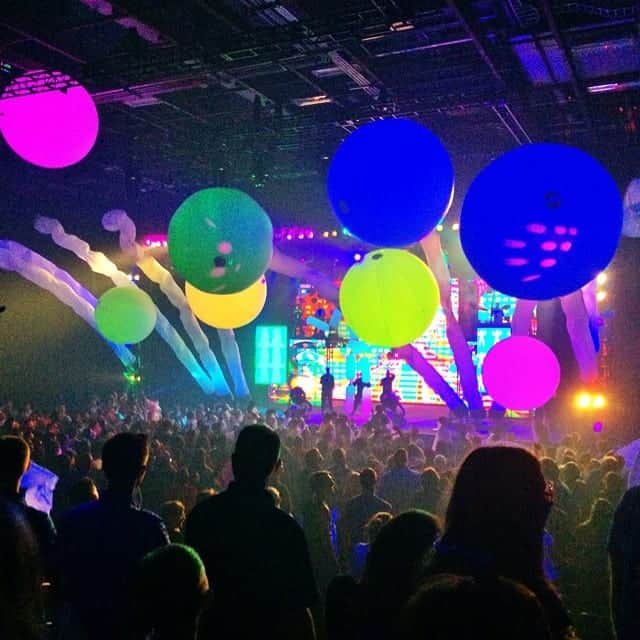 Later that night we saw The Blue Man Show Group! Oh my gosh, we loved it. The boys were cracking up the entire show….so was my husband and I. Great for the whole family.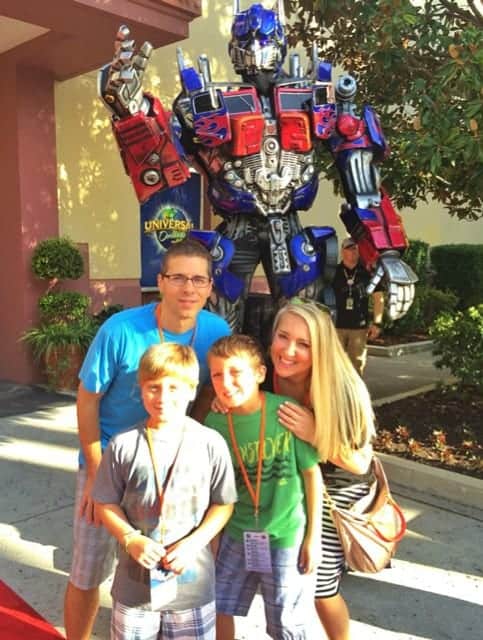 Saturday morning we were greeted by all of the Universal characters and got to walk the red carpet to meet them all. I am obsessed with photos, so this was a dream for me. Hello, it's Optimus Prime!!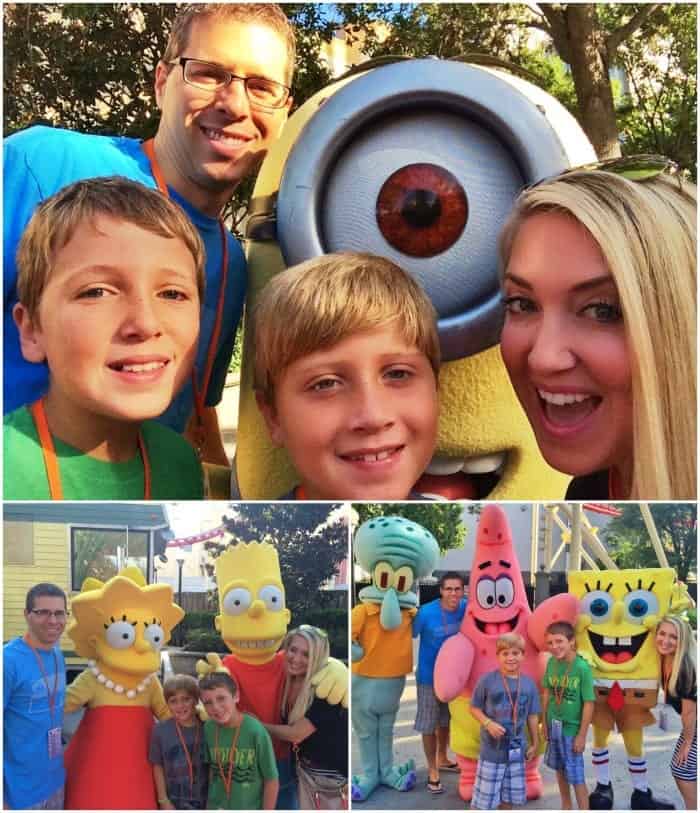 Couldn't pass up a selfie with a minion, the gang from Simpson's and of course Sponge Bob. Fun times.
Honeydukes Candy Shop!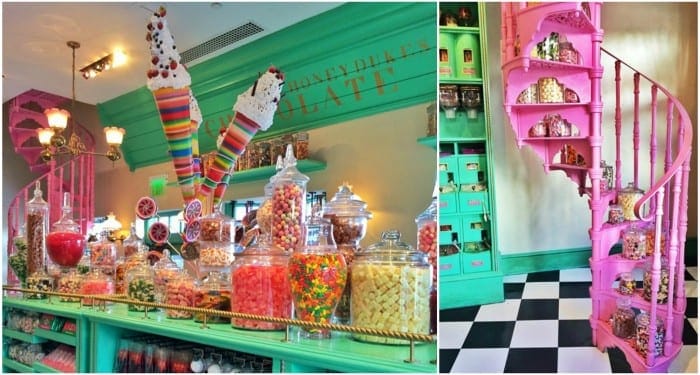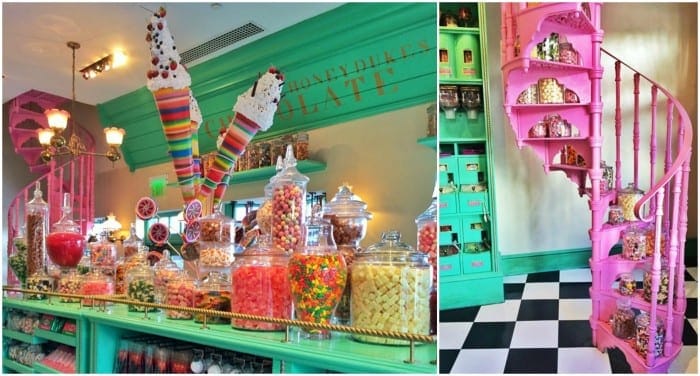 Honeydukes Candy Shop in Hogsmeade was literally a dream. The colors, the candy….everything! Loved shopping through this place.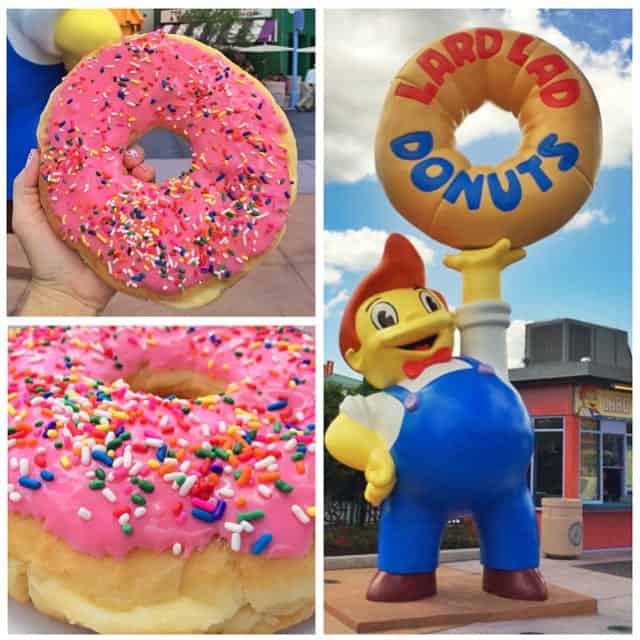 We heard so much about the giant Simpsons donut that we had to try it for ourselves. It did NOT disappoint!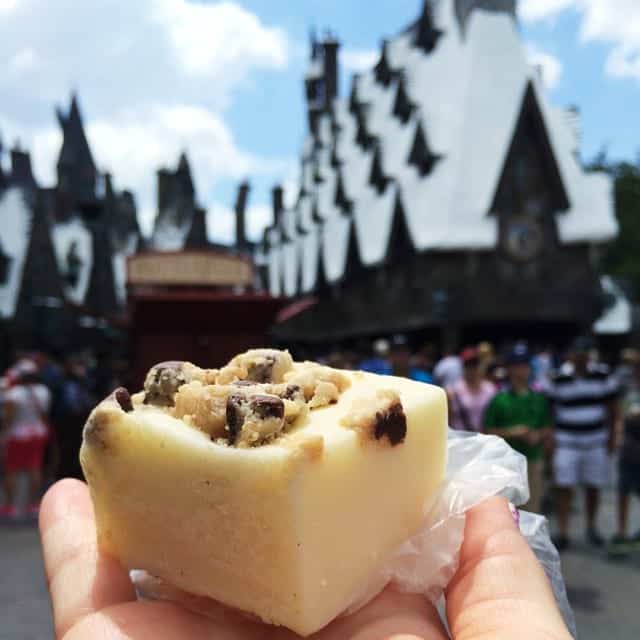 Cookie Dough Fudge in the middle of Hogsmeade. Love!!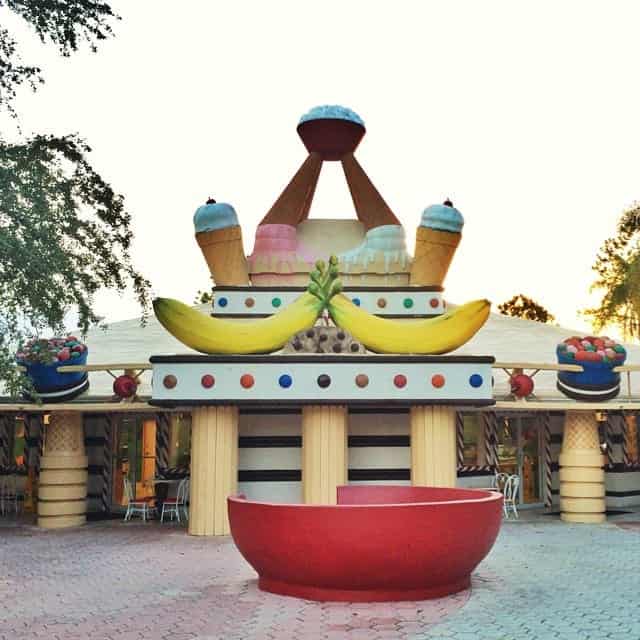 We had a very special night at Give Kids The World. This magical ice cream parlor serves ice cream to it's guests morning noon and night. What a dream 🙂
This was truly a dream weekend with our big boys. We sure missed Pax, but he had fun with grandma while we were gone 🙂 We hope to make it back to Orlando in the near future. So many fun memories with the family.