Sharing my experience and what to expect riding Galaxy's Edge Millennium Falcon at Disneyland Park. What an experience!
Millennium Falcon: Smuggler's Run
I won't forget the first time I walked into Star Wars Galaxy's Edge and Saw the Millennium Falcon. Full disclosure, I am not even a massive Star Wars fan and it blew me away. The details are jaw dropping, you really can't stop staring at it. Chances are you'll miss the entrance to Smuggler's Run because you eyes are glued on the Falcon. Be sure to give yourself time to check out all of the details.
Check out my blog post The Ultimate Guide To Star Wars Galaxy's Edge. Follow Disney Hungry on Instagram for Disneyland Park travel tips and the BEST EATS.
Does The Millennium Falcon Have FASTPASS Option?
FASTPASSES for the Millennium Falcon start when the reservation period is over, June 24th.
Is There a Single Rider Line?
Yes, there's a single rider line along with switch rider for guests with children that don't make the height requirement.
What Is The Height Requirement For The Ride?
You must be 38″ or taller to ride Millennium Falcon.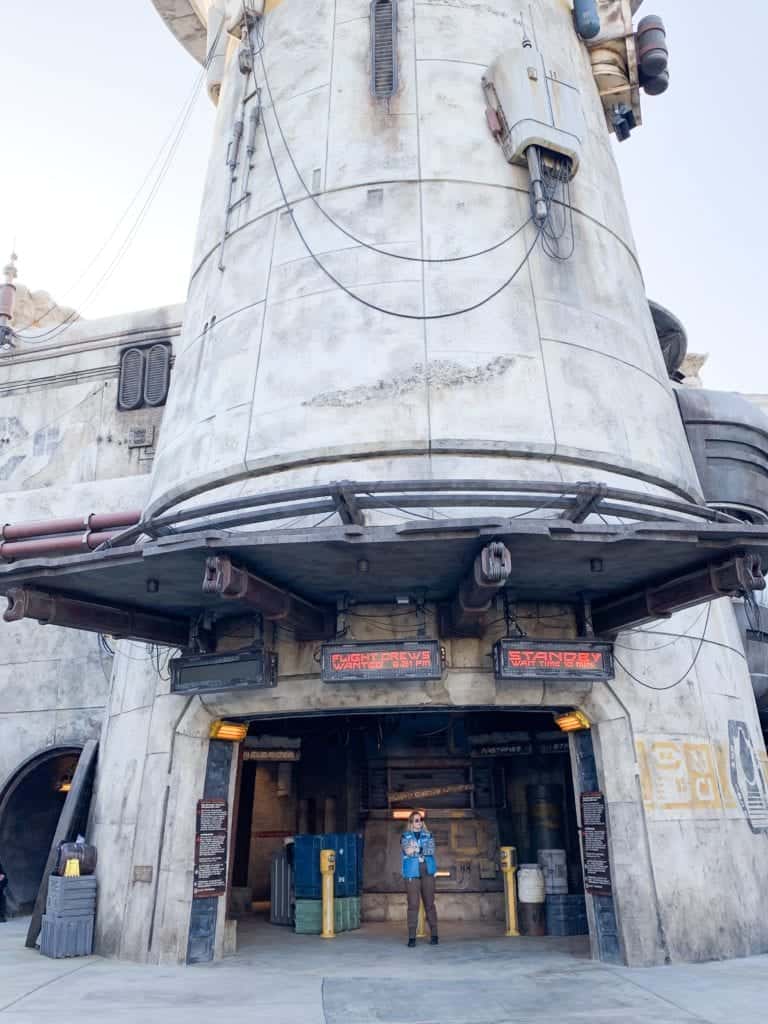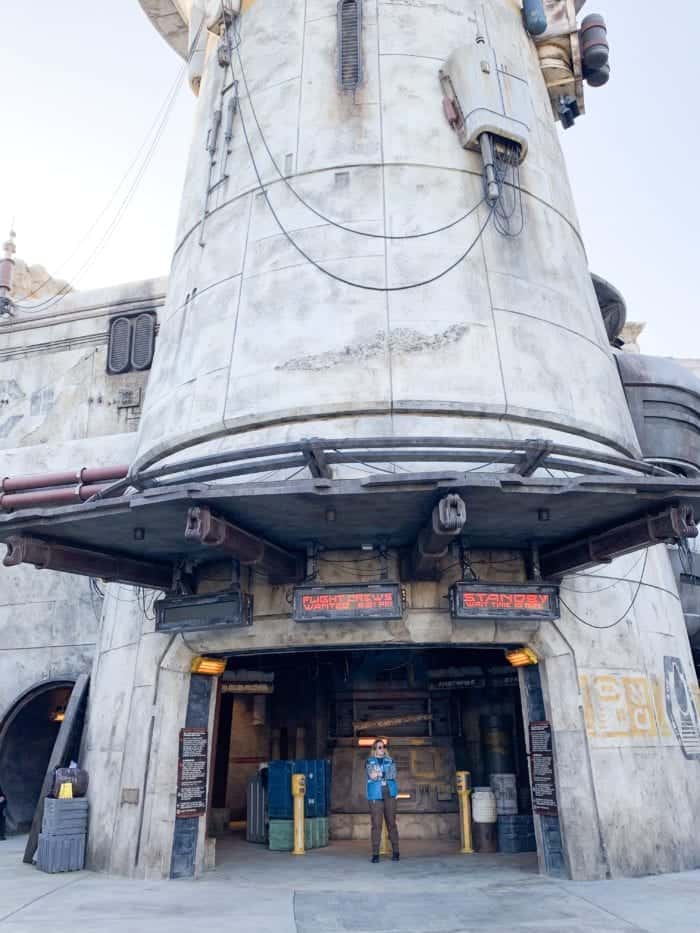 Our "Job" Riding Millennium Falcon
We've been recruited to help smuggle goods for Hondo Ohnaka. If we do well, we'll earn credits. But we'll be charged for any damages we incur. It's all in good fun, most of us don't fly the Falcon very well, lol!
Do You Get Your Photo Taken During The Ride?
No, no photos to view of your ride, however there are lots of photo opportunities inside the queue.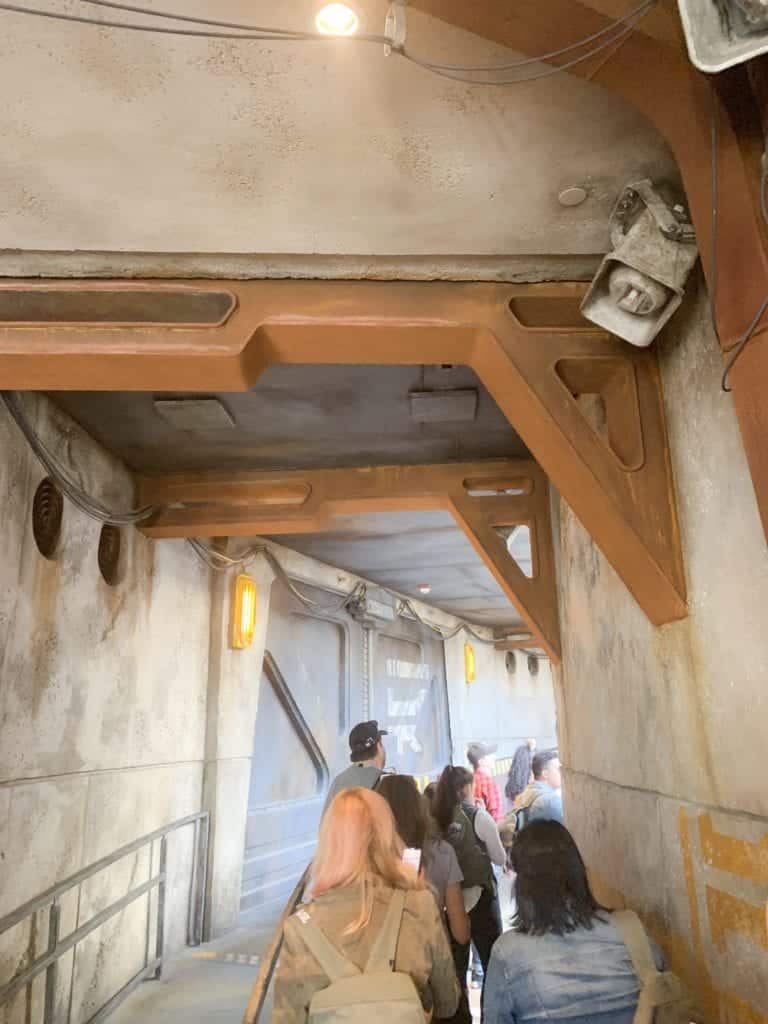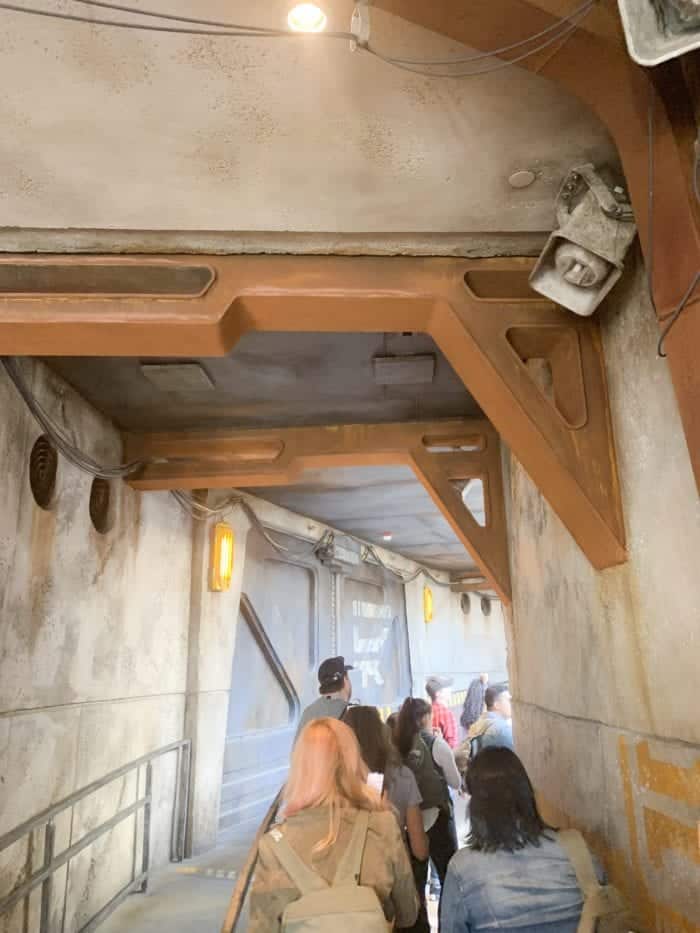 The Queue Is Amazing!
Wait until you see the fun details as you walk through the queue.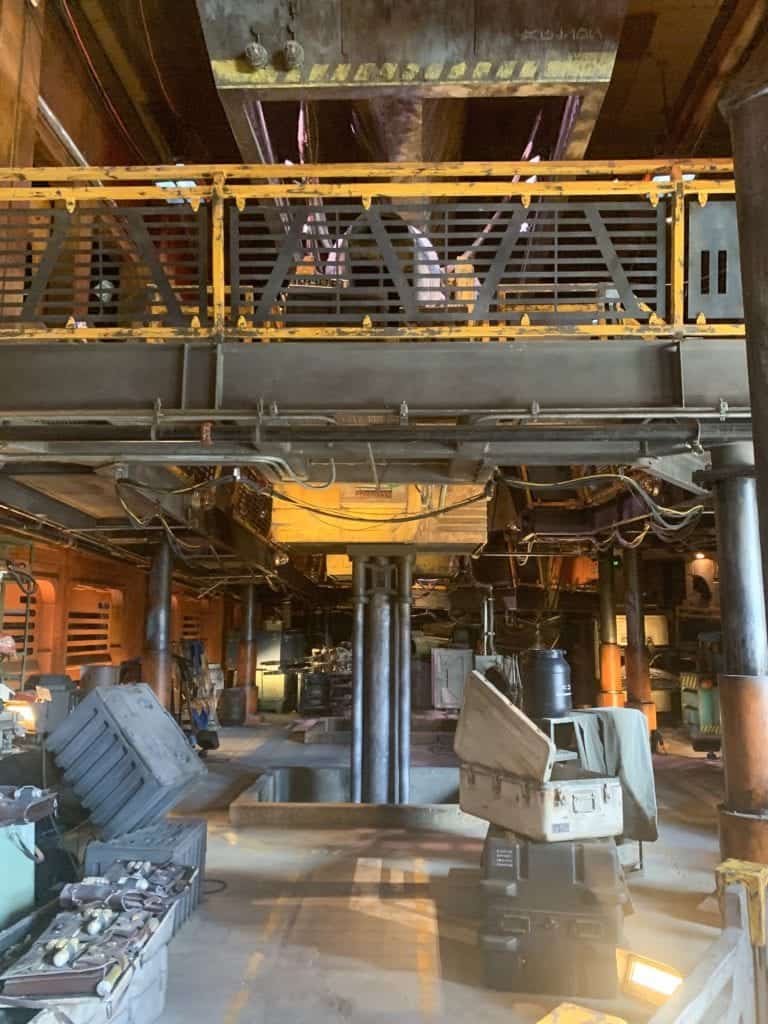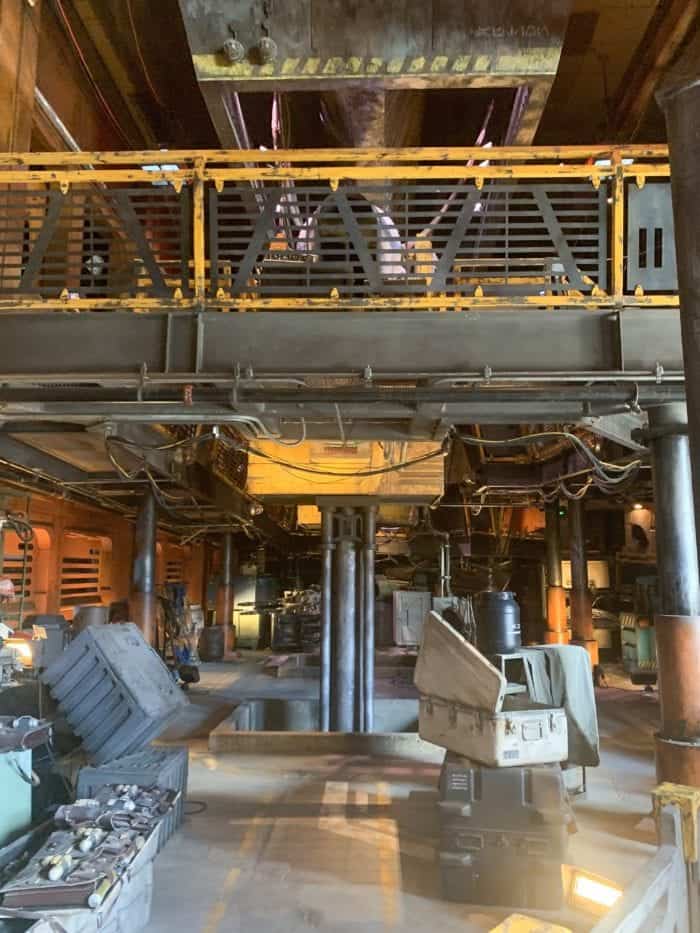 There is so much to see. I always appreciate a good Disneyland queue.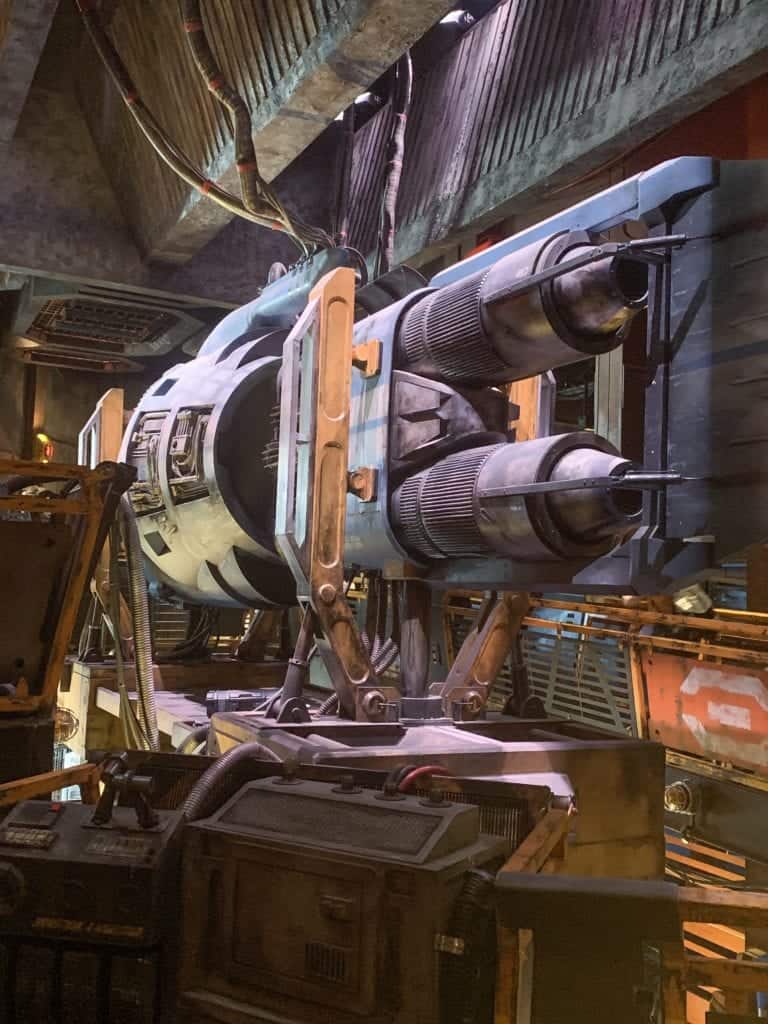 There were dozens and dozens of cool scenes like this. Just amazing.
Millennium Falcon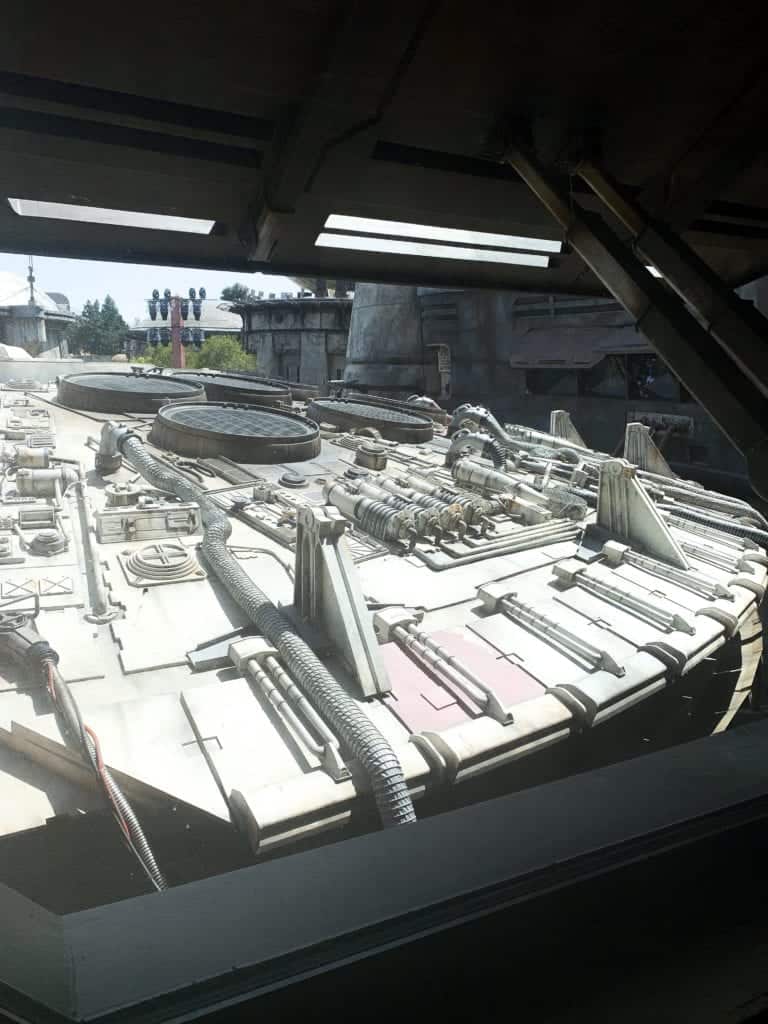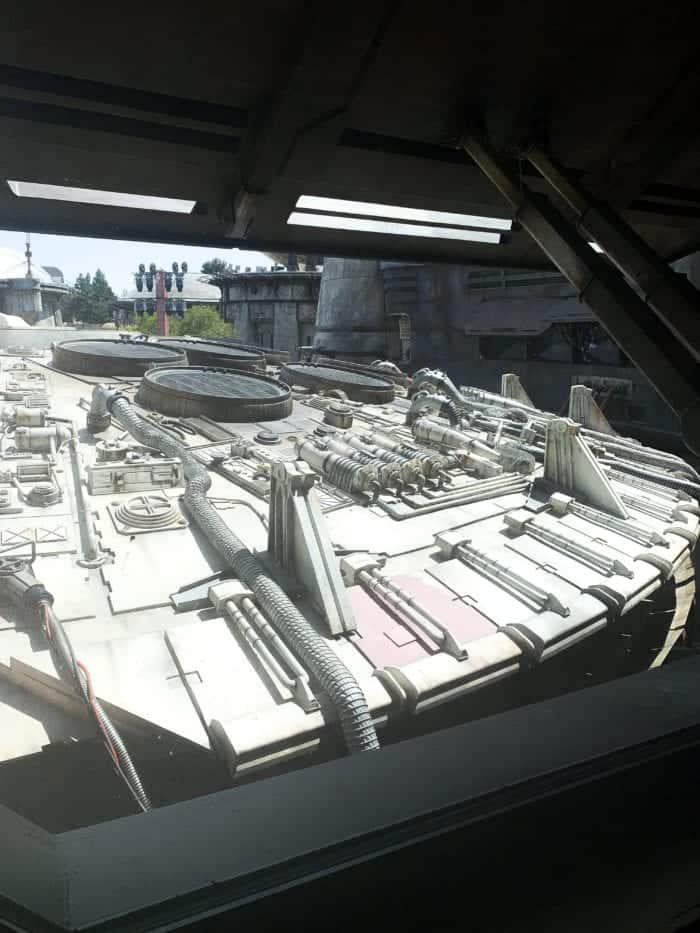 You get to see the top views of the Millennium Falcon as you walk through the queue. Lots of windows for peeking outside. In some views you can even see the tip of Big Thunder Railroad.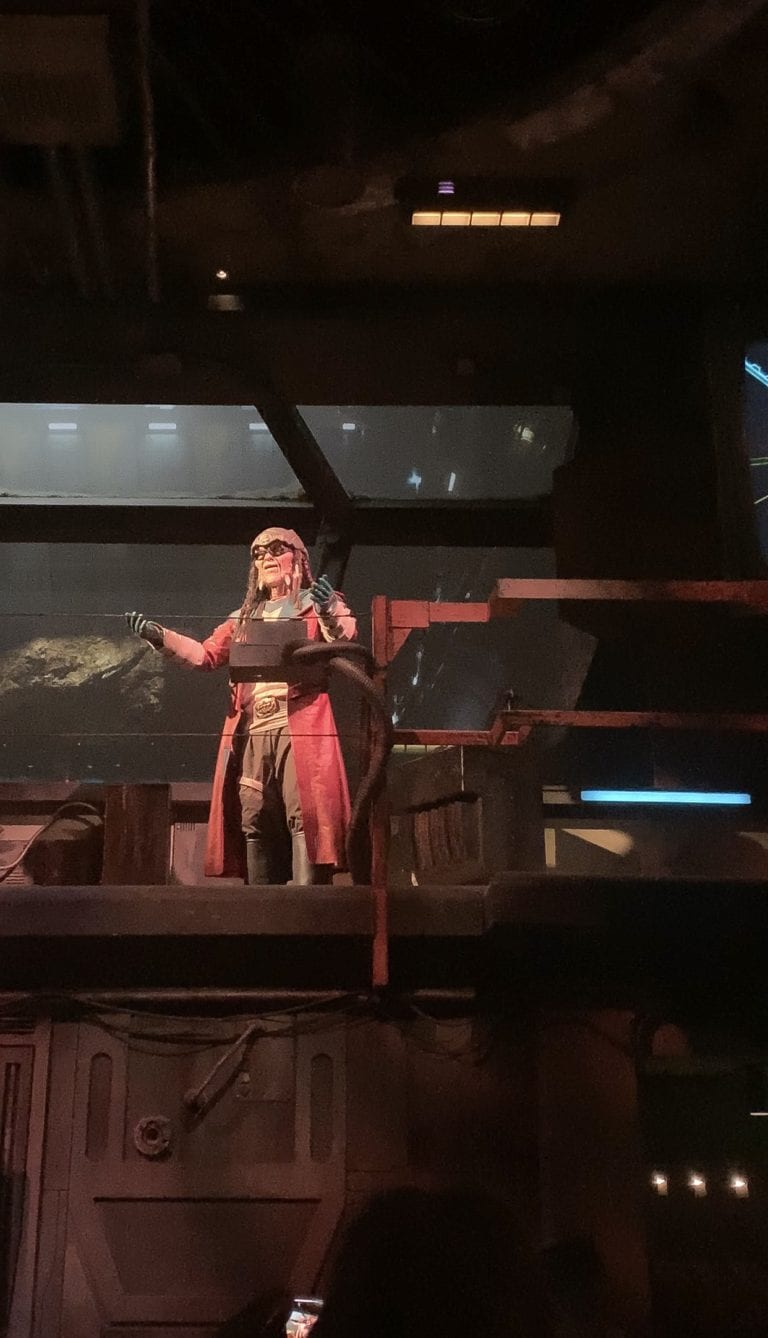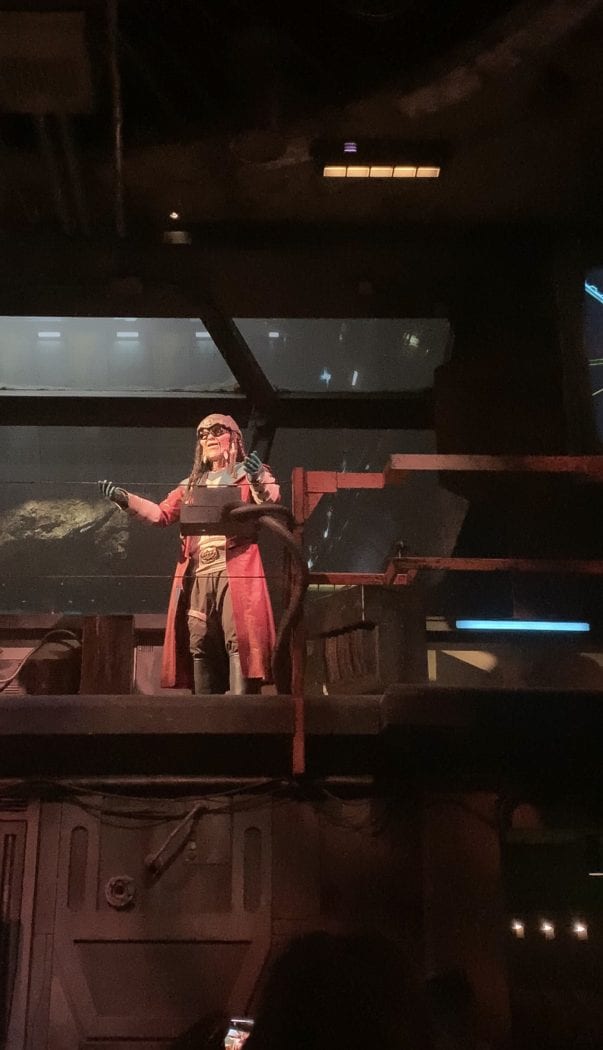 The queue takes you through Hondo's shop and guides you to a room where an animatronic version of Hondo Ohnaka give us our instructions. Chewie even makes an appearance on screen. Lots of fun preparing for the ride.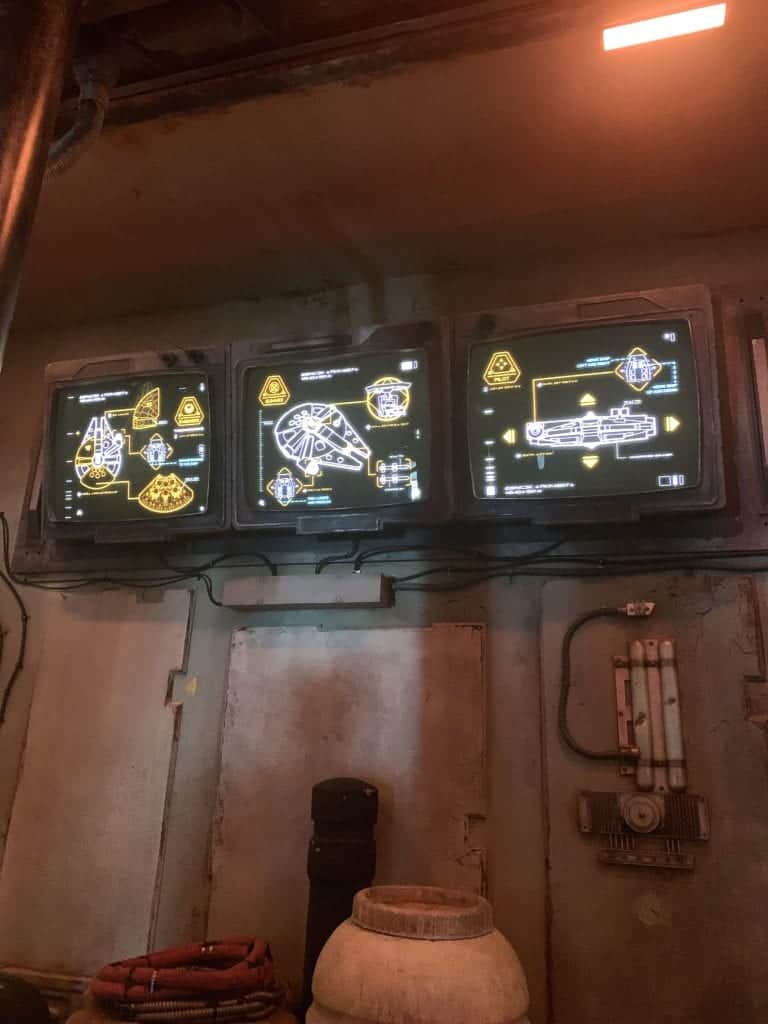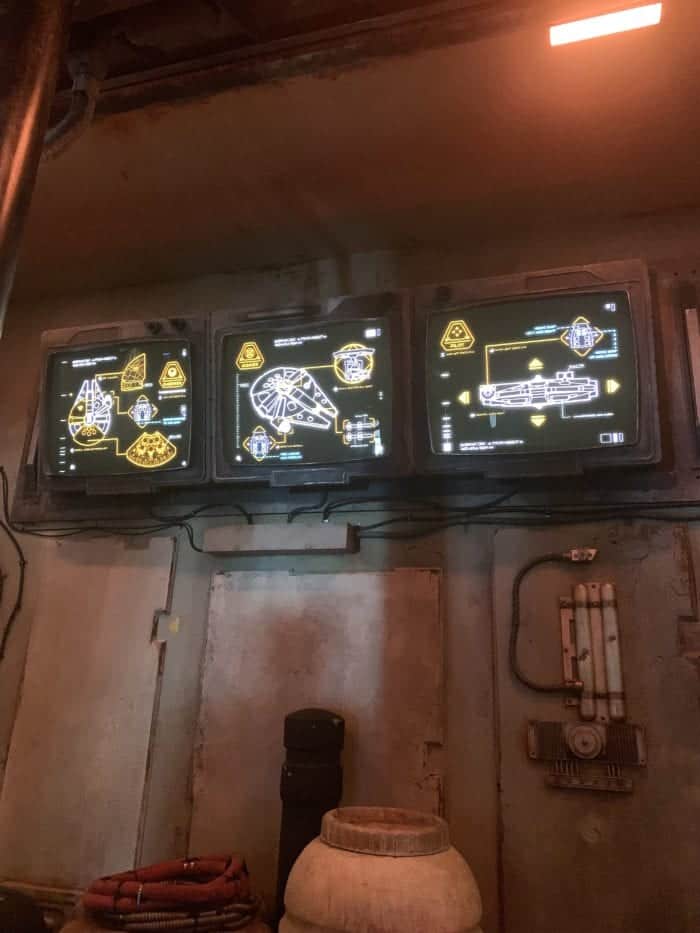 More details as you get closer to entering the cockpit.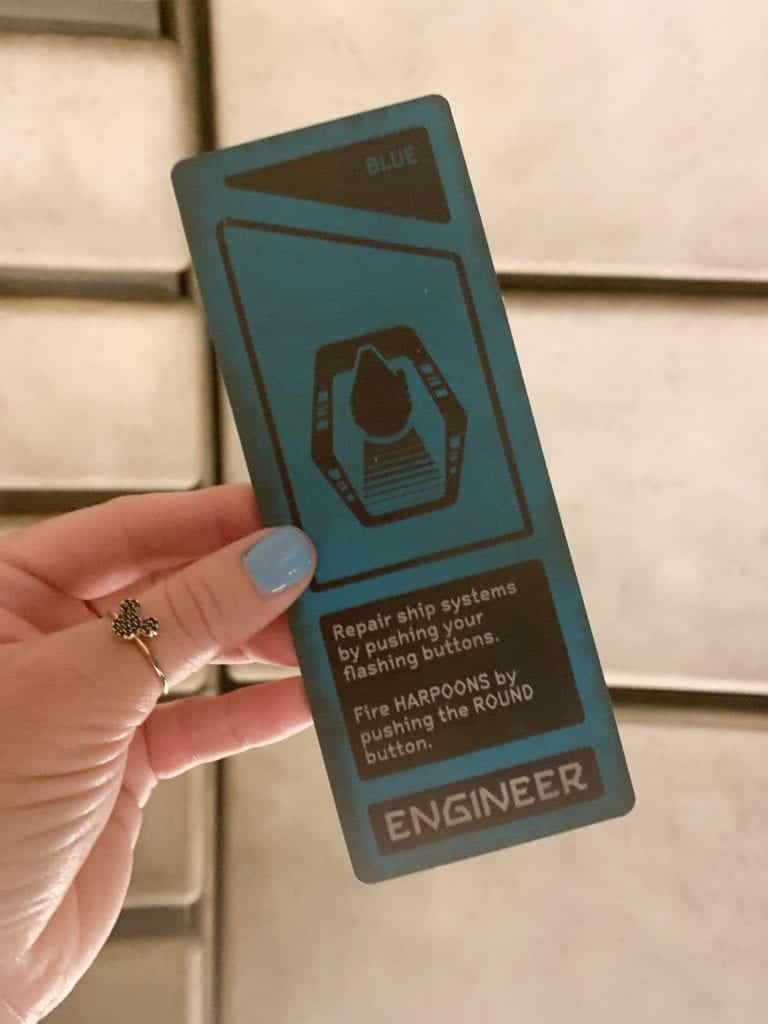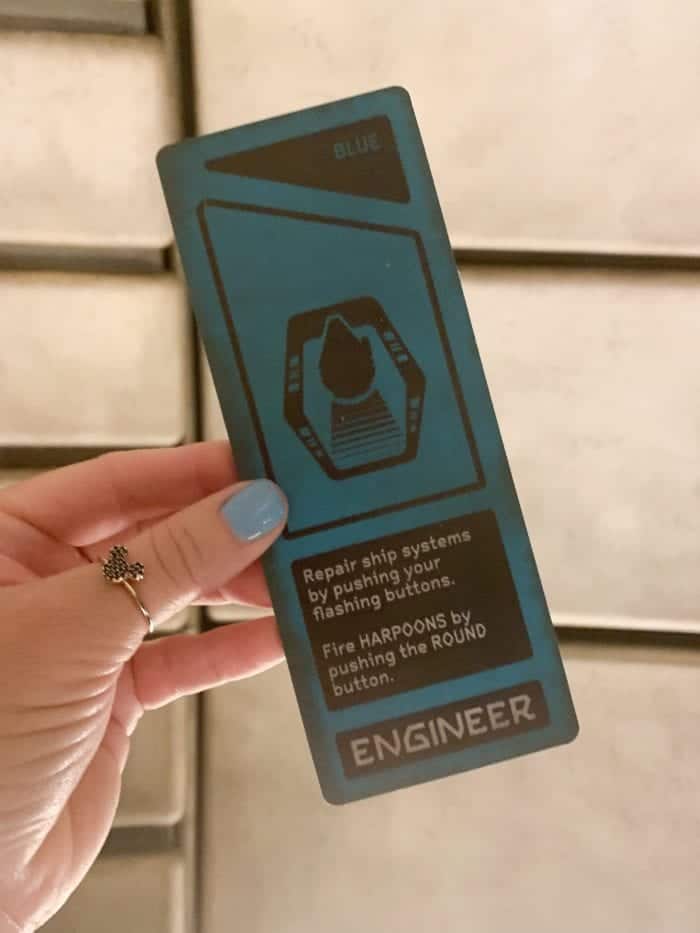 Guests are grouped into six-person crews and are given colored boarding cards. Pilots, Gunners and Engineers.
Jobs On The Millennium Falcon
There are 2 Pilots, 2 gunners and 2 engineers per ride. Two pilots sit in the front two seats. The co-pilot on the right controls vertical motion. The Pilot on the left controls horizontal motion. The Gunners sit in the second row of seats behind the pilots. They push buttons when they light up to shoot when directed. The Engineers are in the 3 row of seats and push buttons as they light up. More about my thoughts on the jobs below.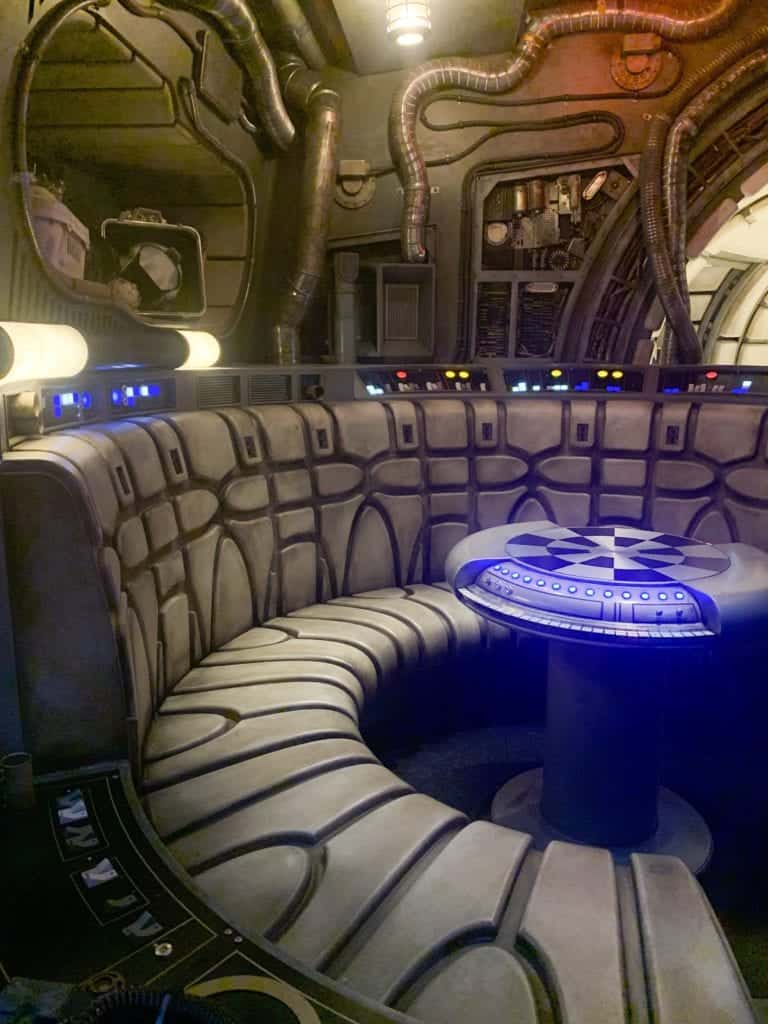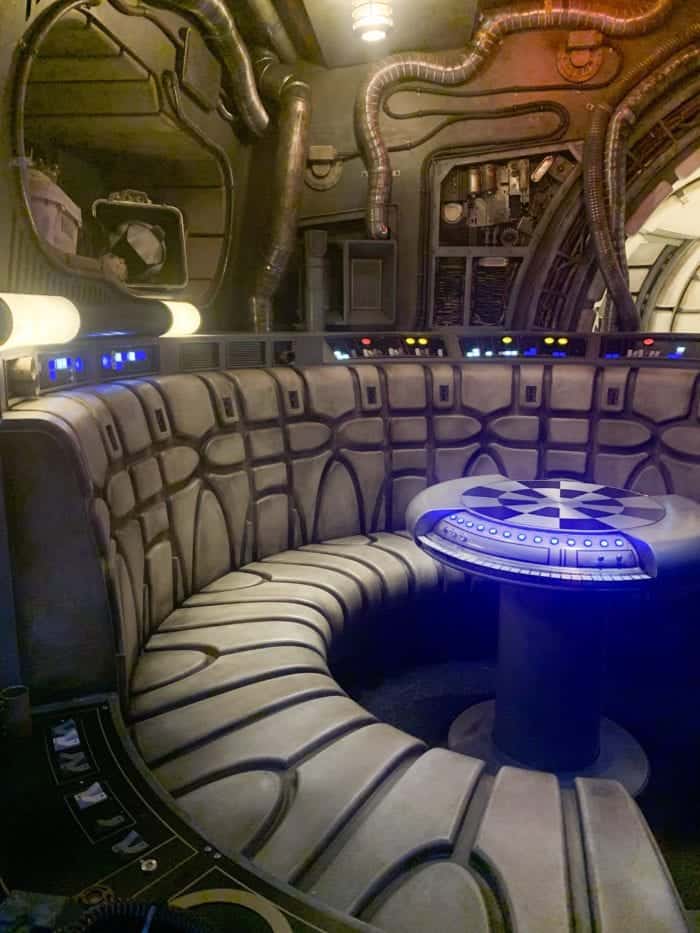 You can wander about the crew area of the Falcon, where the famous chess set is located, while you wait for your boarding color to be called. Listen carefully to the Cast Members calling out boarding colors as this room gets crowded and loud.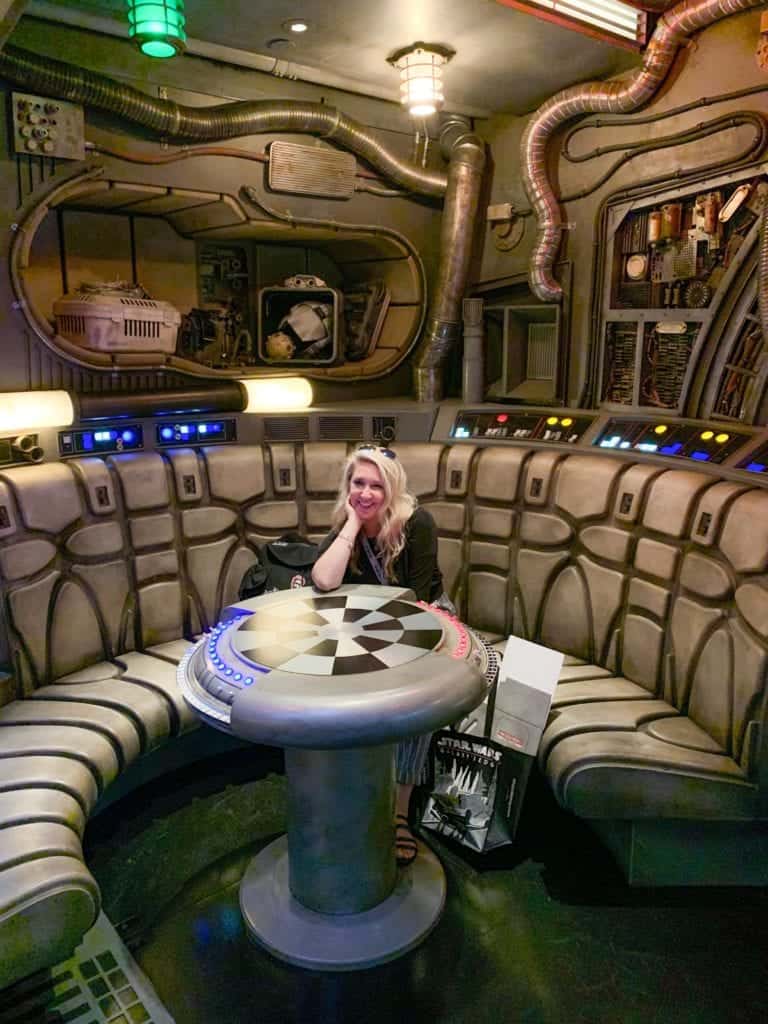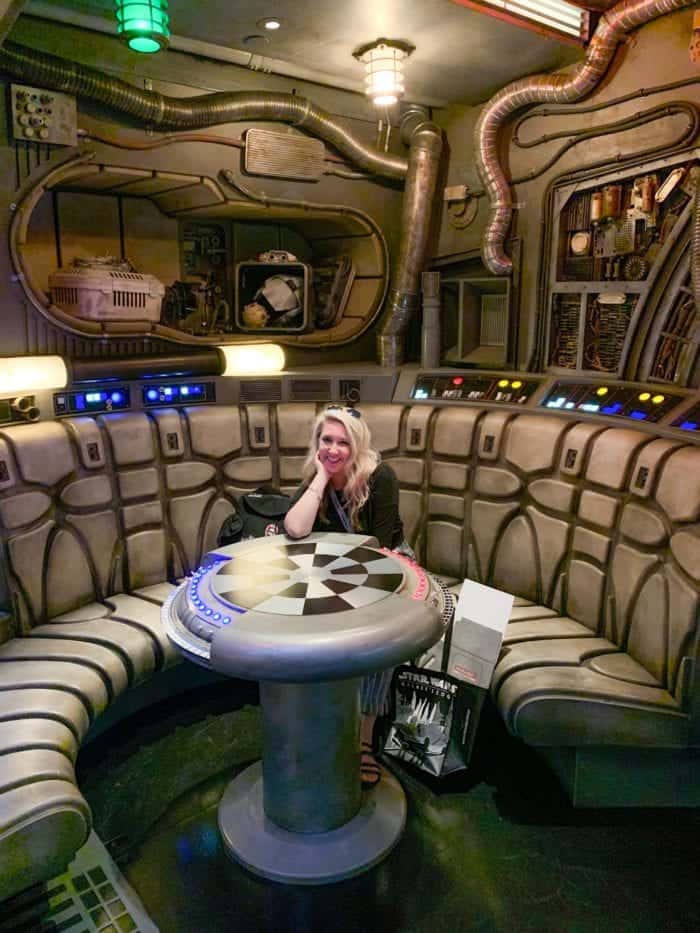 Everyone wants a photo at the chess table, you'll see a line. Get in line quickly before the Cast Members call your boarding card color.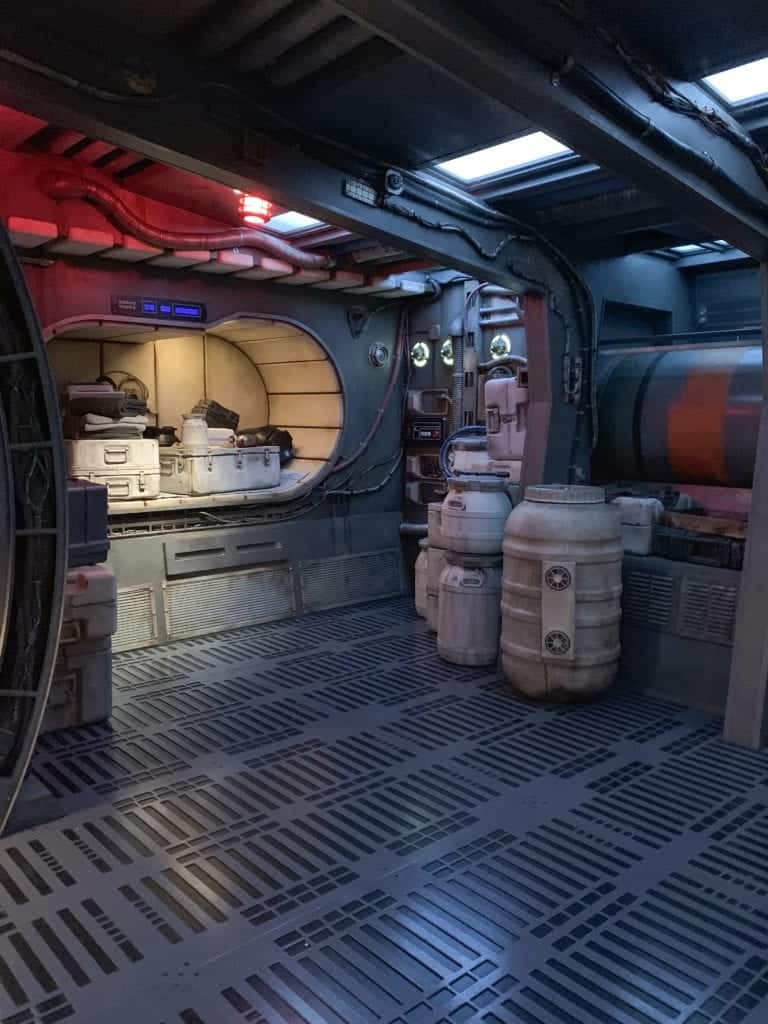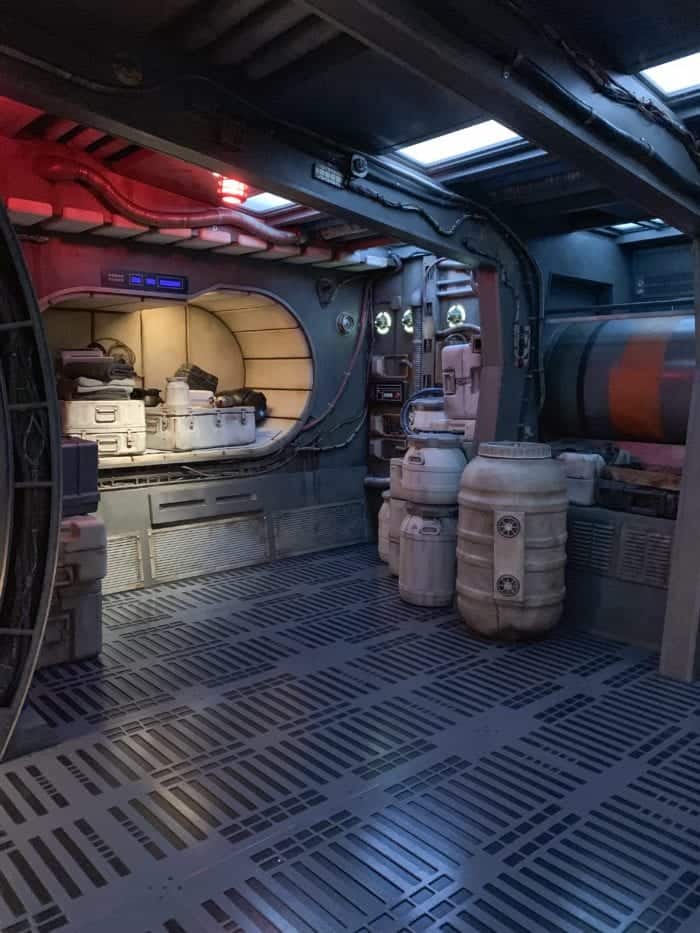 This is the other side of the waiting area before heading to the cockpit. Roam around to see all of the details.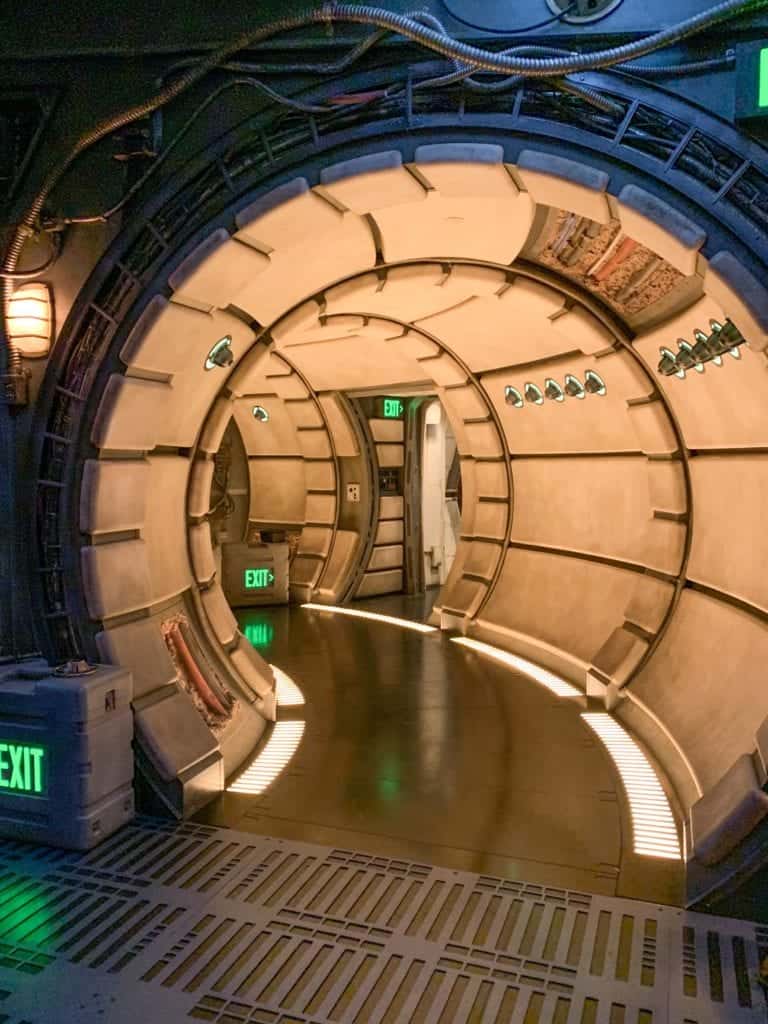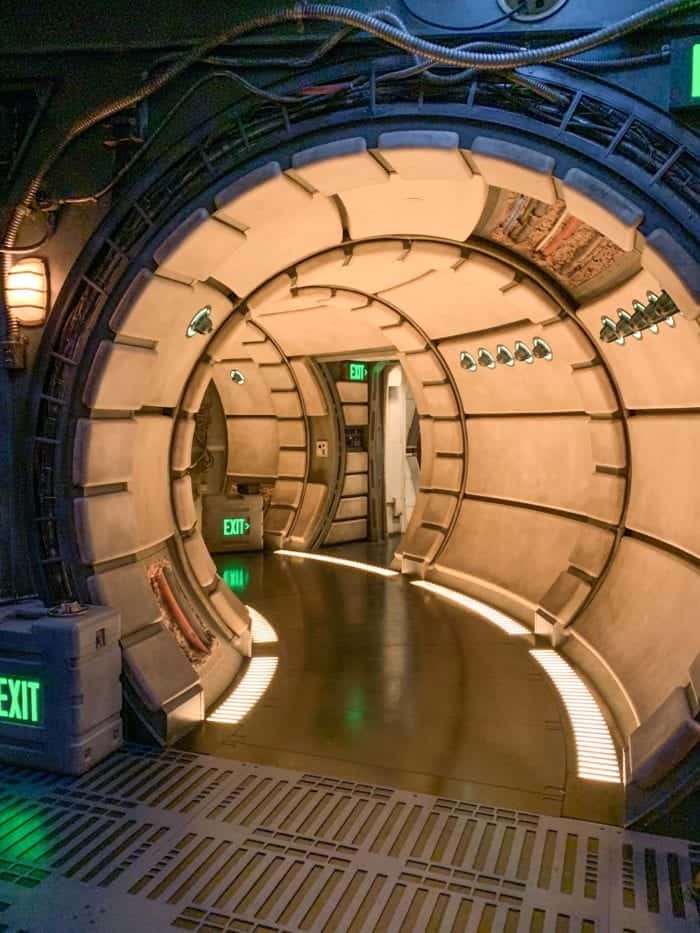 Once your boarding color has been called and your team lines up, you'll head down this hallway and into the cockpit of the Millennium Falcon.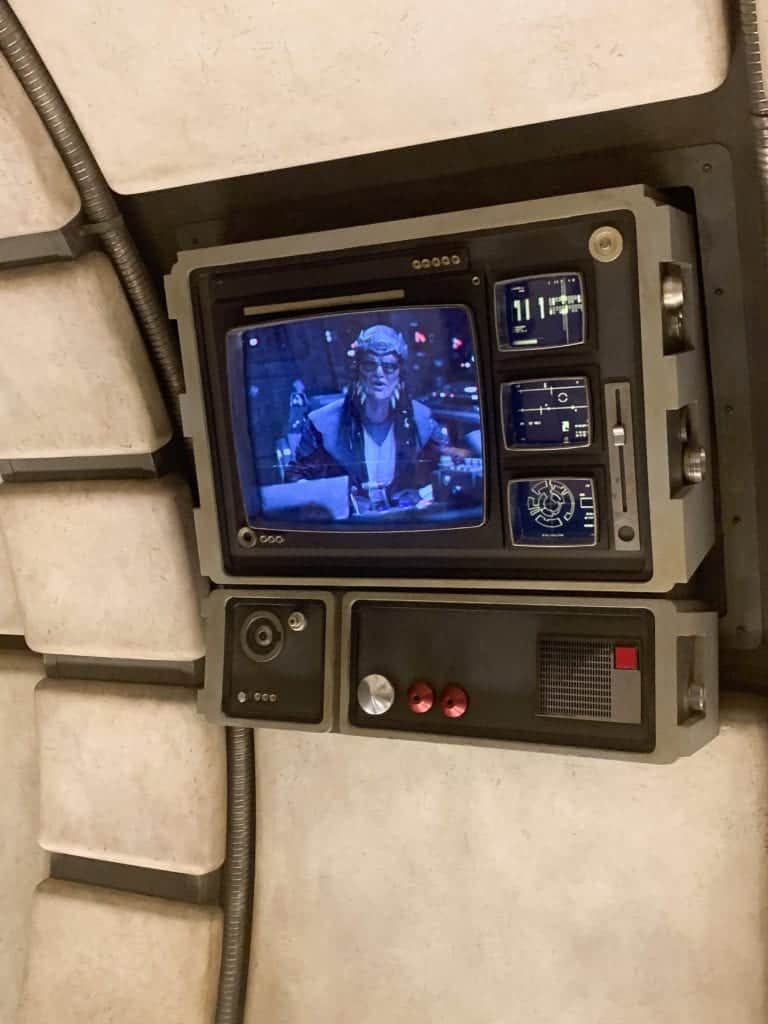 You get some directions from Hondo before your ride, listen up!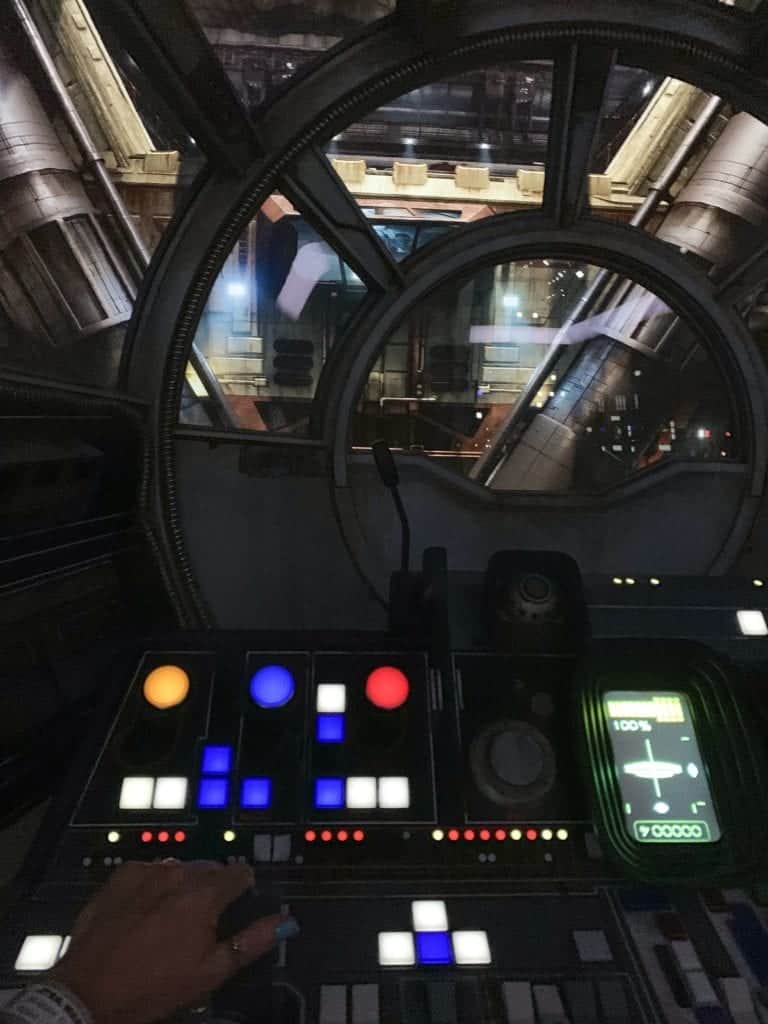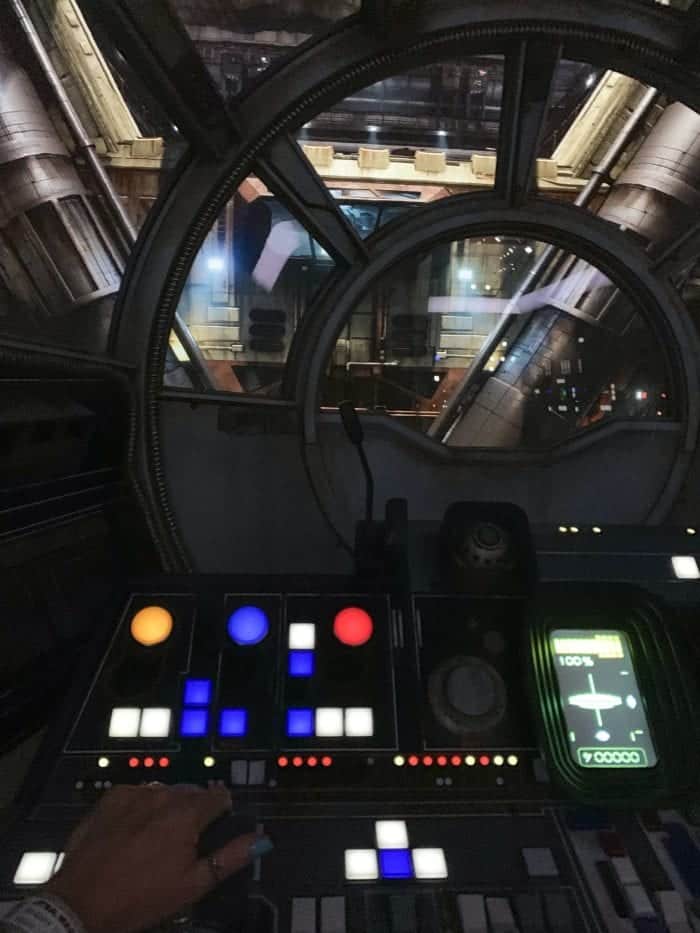 My Thoughts On The Different Seating Positions
My very first ride, I was given the position of an Engineer. The engineer is seated in the back row, furthest from the screen. In all honesty, I felt very disconnected from the ride. My view was not great from the back with the seats and heads of the other guests in front of me. I pressed some buttons as directed, but left feeling like I needed another ride sitting up front to give a better review.
My second ride, I requested kindly to be a pilot that sits in the front row. What a complete difference. Made the ride absolutely AMAZING. You feel like are are actually flying the Falcon. The Cast Members are asking that we switch job positions among our own group rather than request a seat. At the very end of my reservation, I was able to request to be a pilot because it wasn't busy. Be patient with the Cast Members, depending on the timing, you might not get a choice of your seat.
Does The Millennium Falcon Make You Nauseas?
In all honesty, I don't get motion sickness when it comes to the Park rides, but I would say if Star Tours makes you nauseas, the Millennium Falcon might as well. It's that same flying sensation similar to Star Tours.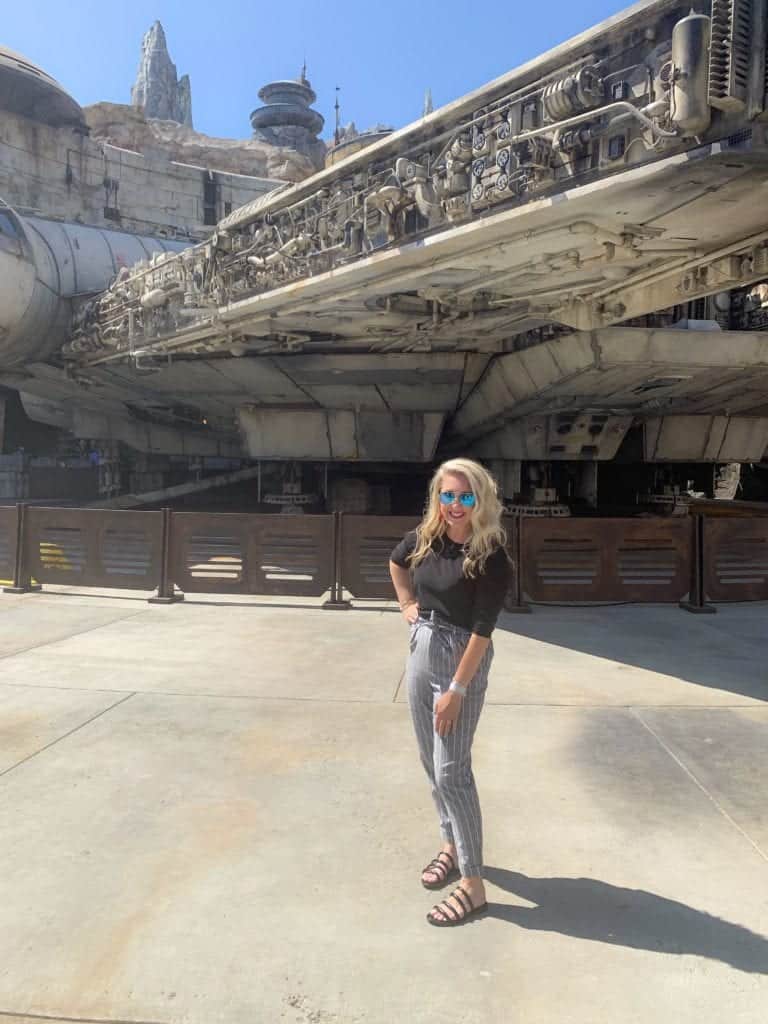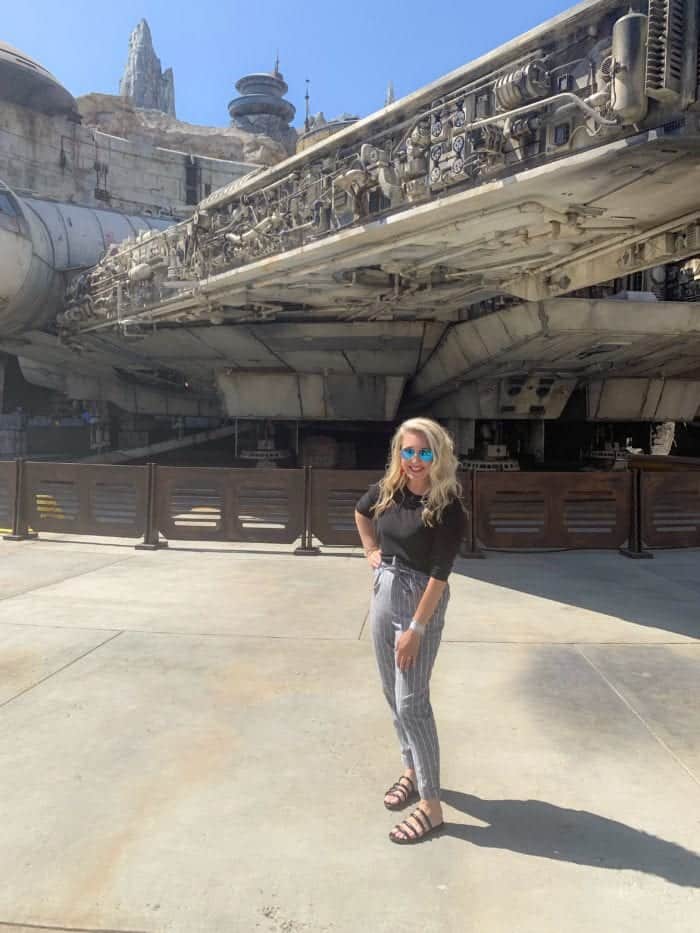 Don't forget your photo in front of the Millennium Falcon too! There were a number of Disneyland Photographers available. Hope you enjoy your next ride on the Millennium Falcon: Smuggler's Run.
Tips Riding The Millennium Falcon
Try all seating positions and decide which is your favorite! Try switching positions with your crew if they're up for it. You might be able to request a position if it's not crazy crowded, but don't expect it every time.
Remember that you can get in line for another ride even a couple minute before your reservation ends (during reservation period only)
Look around at all of the details in the queue.
Get some fun photos inside the waiting area around the chess table.
Don't forget there is a single rider/switch rider line.
FASTPASSES are available starting June 24th when the reservation period is over.
Disclosure: Disney provided my park ticket and gifted me a dining gift card for this Media Event, however thoughts and opinions are 100% my own.
Pin To Your Favorite Disney Board