Sharing the ultimate guide to Star Wars Galaxy's Edge today! Answering all of your questions, what to do first, where to eat….all of it! Let's get started!
Now that I've been to Galaxy's Edge a dozen times let's talk about the best things to do, eat, ride and shop for during your time at Galaxy's Edge. Be sure to check out my post, Best Food at Galaxy's Edge. Follow Disney Hungry on Instagram for Disneyland travel tips and the BEST eats at the Parks!
Reservations Available For Oga's Cantina and Savi's Workshop-Handbuilt Lightsabers
Reservations can be made 60 days in advance for Oga's Cantina and Savi's Workshop-Handbuilt Lightsabers using the Disneyland app or Disneyland website.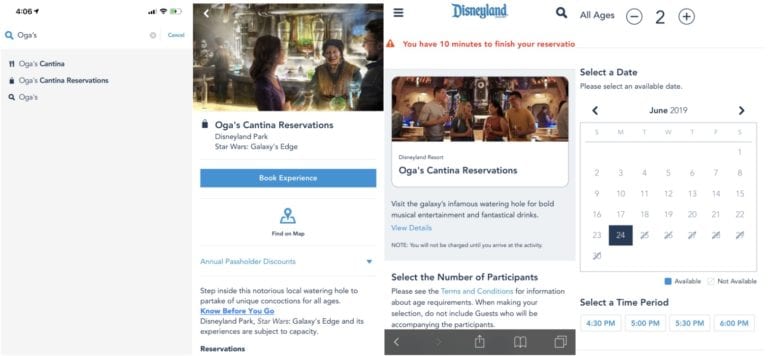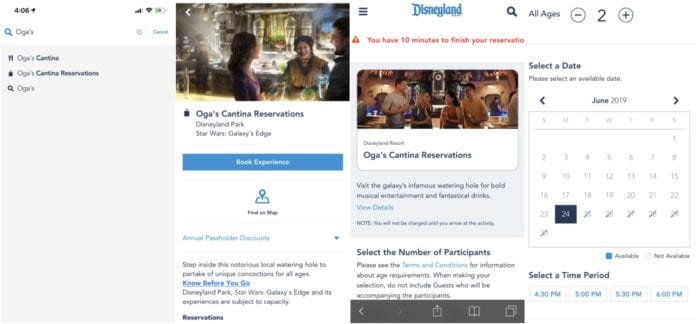 What Is There To Do at Star Wars Galaxy's Edge?
To ensure you have the best experience at Star Wars Galaxy's Edge, it's going to be important for you to know what Galaxy's Edge has to offer before you go to make the most of your visit. Let's talk about it.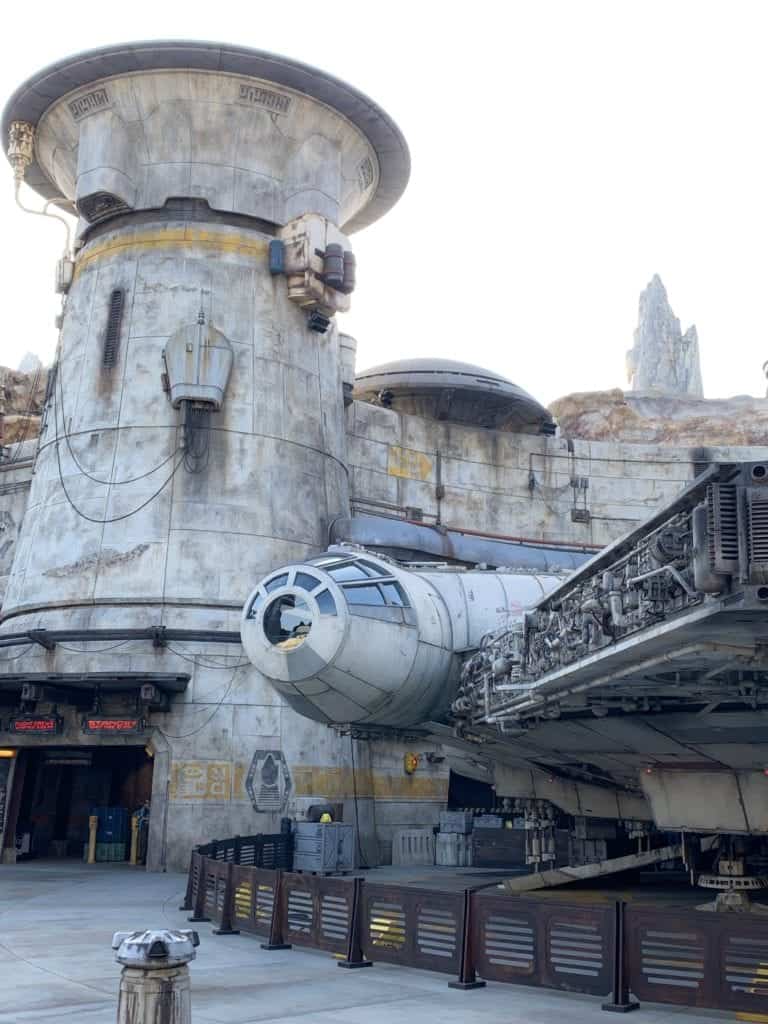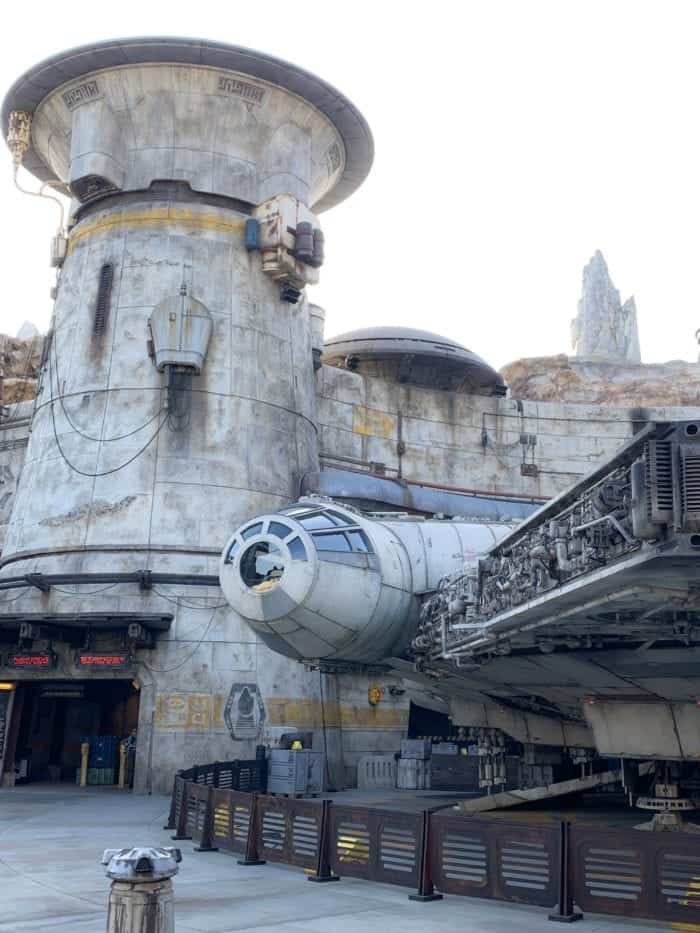 How Many Attractions Are In Star Wars Galaxy's Edge?
Millennium Falcon: Smuggler's Run
Millennium Falcon: Smuggler's Run is fantastic. See my post, What To Expect Riding Millennium Falcon. Gives you all of the details to know before riding.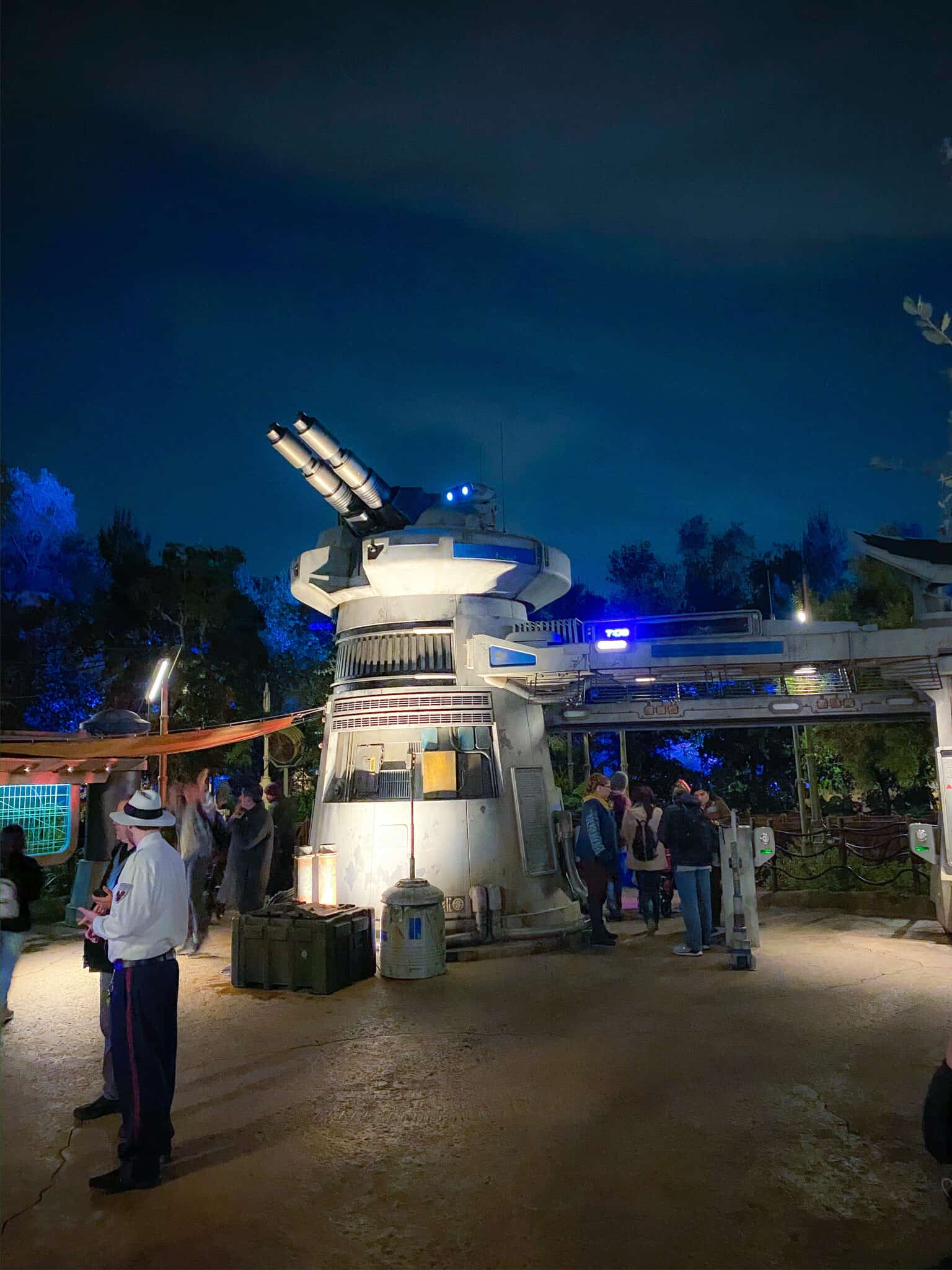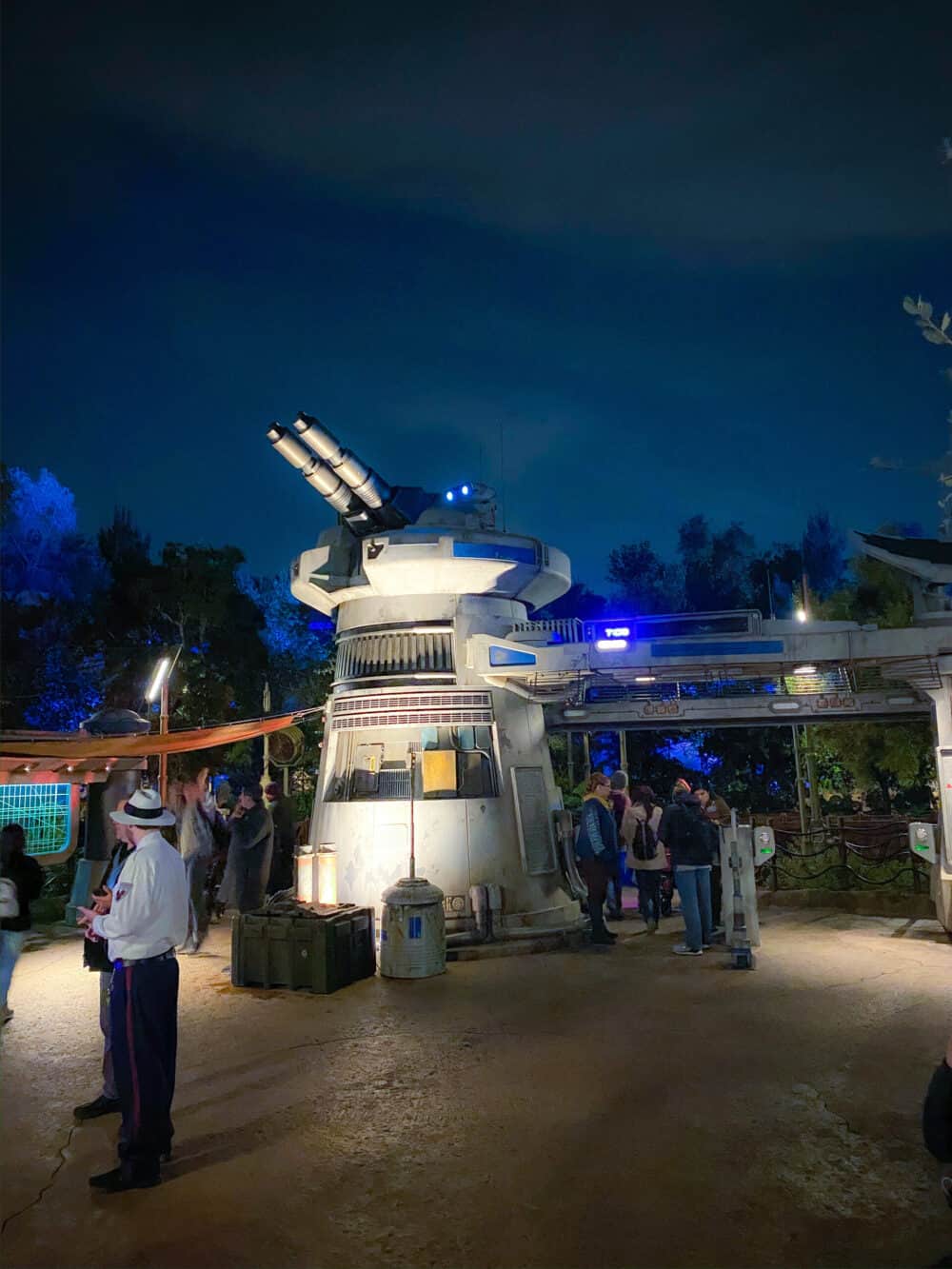 Rise of the Resistance
The Rise of The Resistance opened January 17th 2020. See my post with Tips on How To Get A Boarding Group For Ride Rise of the Resistance.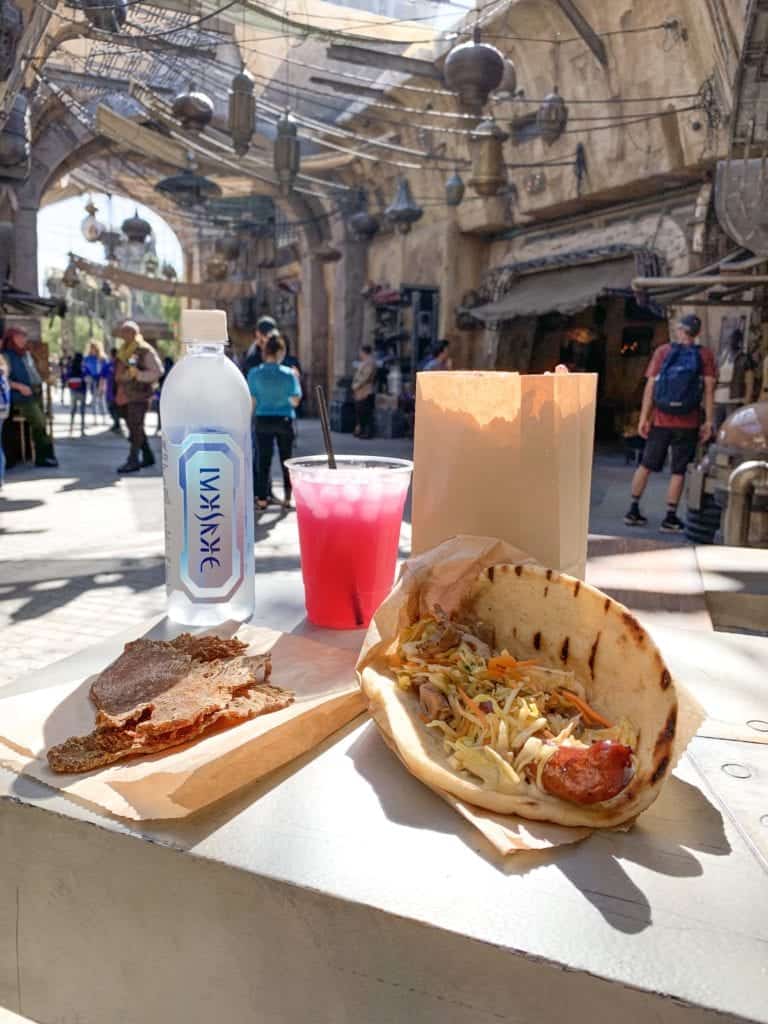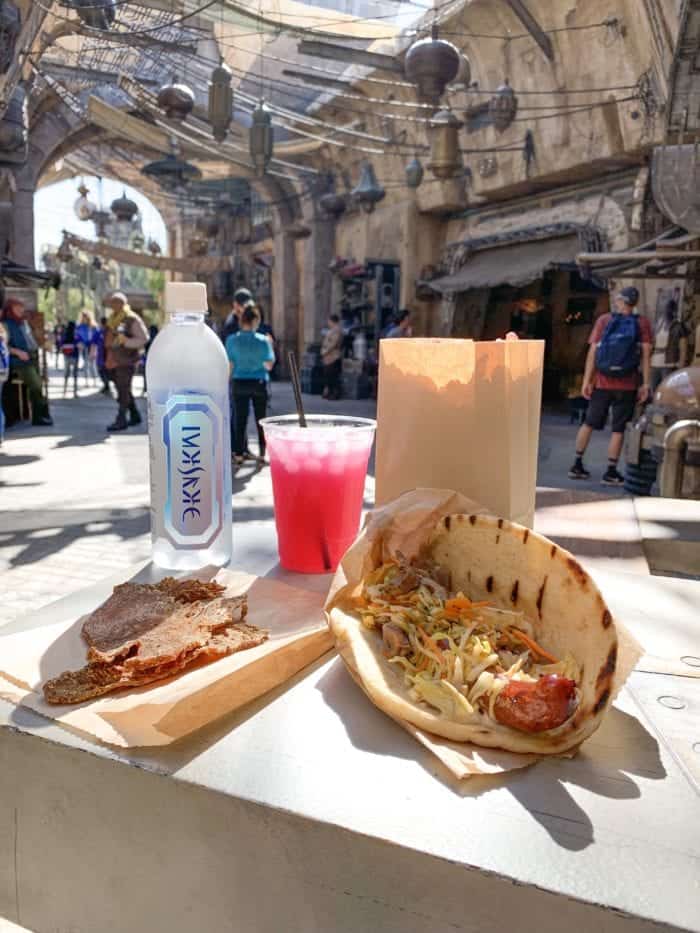 Star Wars Galaxy's Edge Food
So many delicious places to eat/get snacks and drinks inside Galaxy's Edge. Here are all of the food and snack options at Galaxy's edge. Each food location is linked to detailed blog posts with my reviews!
Galaxy's Edge Experiences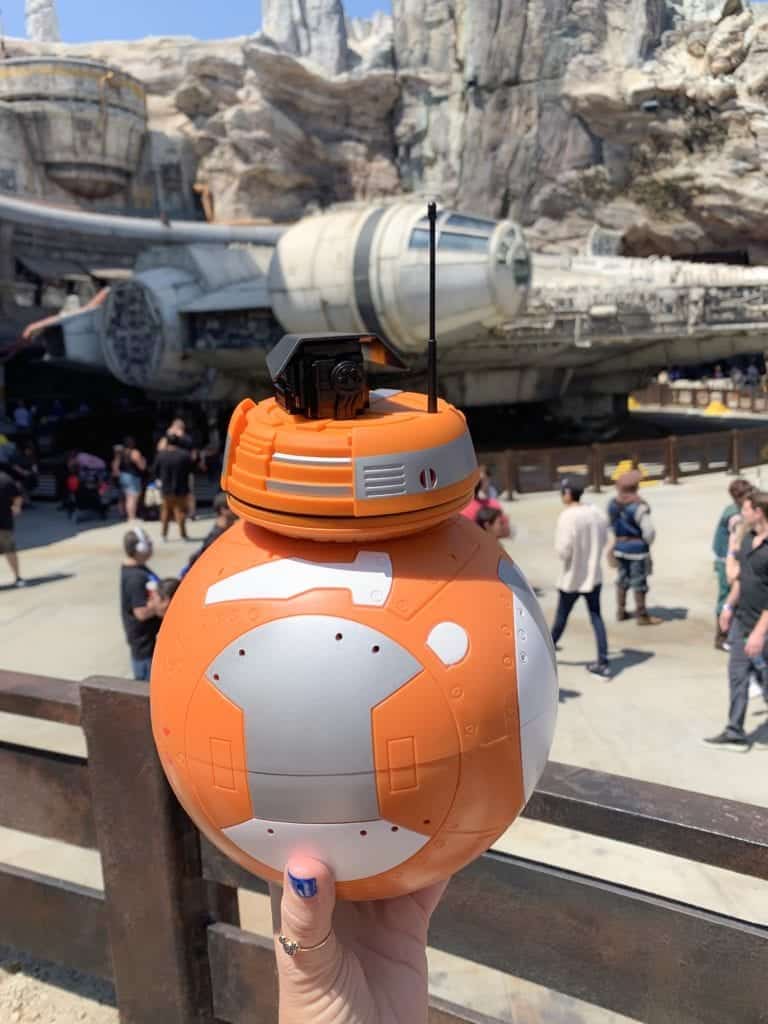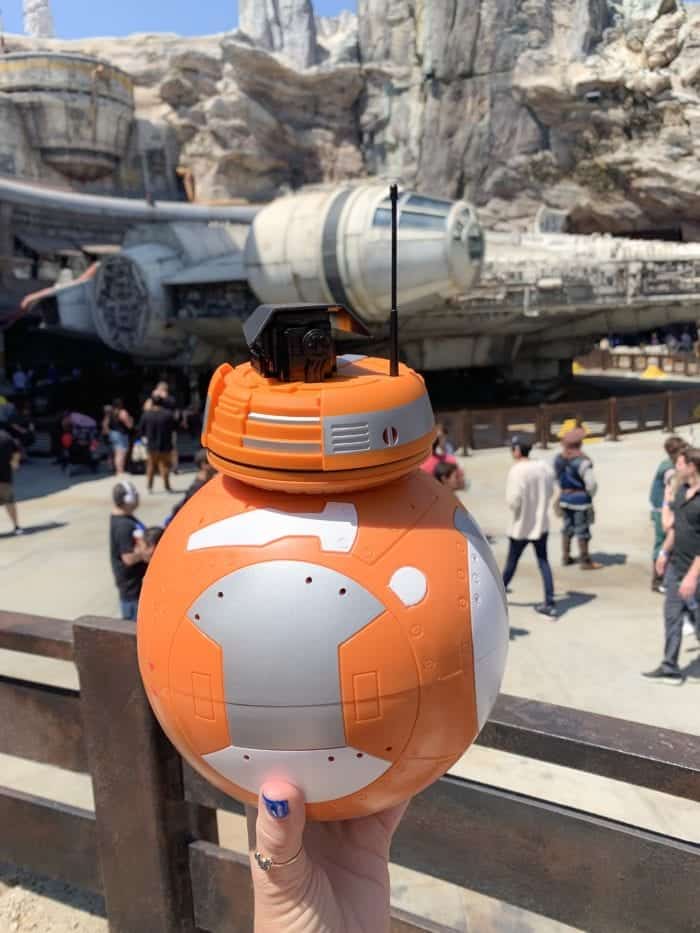 There are some really cool experiences at Star Wars Galaxy's Edge to enjoy.
Savi's Workshop Handbuilt Lightsabers (My experience still to come)
Shopping At Galaxy's Edge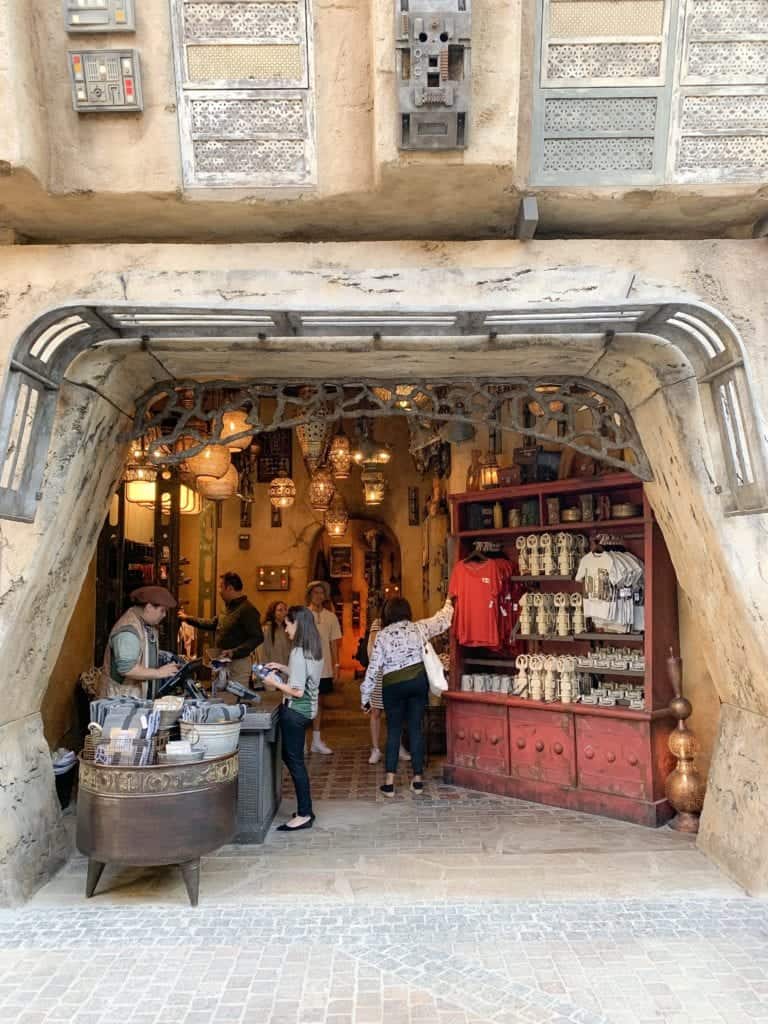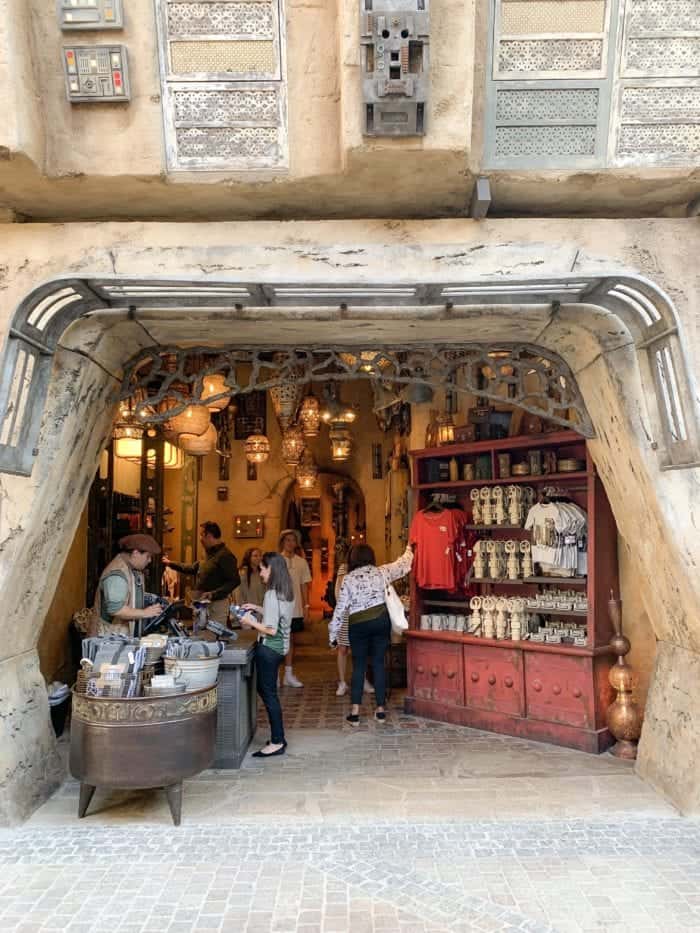 There are lots of great shopping locations around Galaxy's Edge.
Dok Ondar's Den of Iniquities
First Order Cargo
Resistance Supply
What Should I Do First at Galaxy's Edge?
This is a very popular question among guests that is honestly going to be a little different for everyone. First question you'll want to ask yourself….what is top on your list to do at Galaxy's Edge? With Rise of the Resistance opened, I'd start by getting a boarding group the second the park opens, as those go quick. If it's getting into Oga's Cantina you'll want to get your reservation up to 60 days before your visit via the disneyland App. If you are not worried about making it into Oga's Cantina, get in line at Millennium Falcon first and experience that a couple times! If you are dying to make a handbuilt lightsaber, make sure you get a reservation up to 60 days in advance as well.
Decide what is most important to you and do those things first.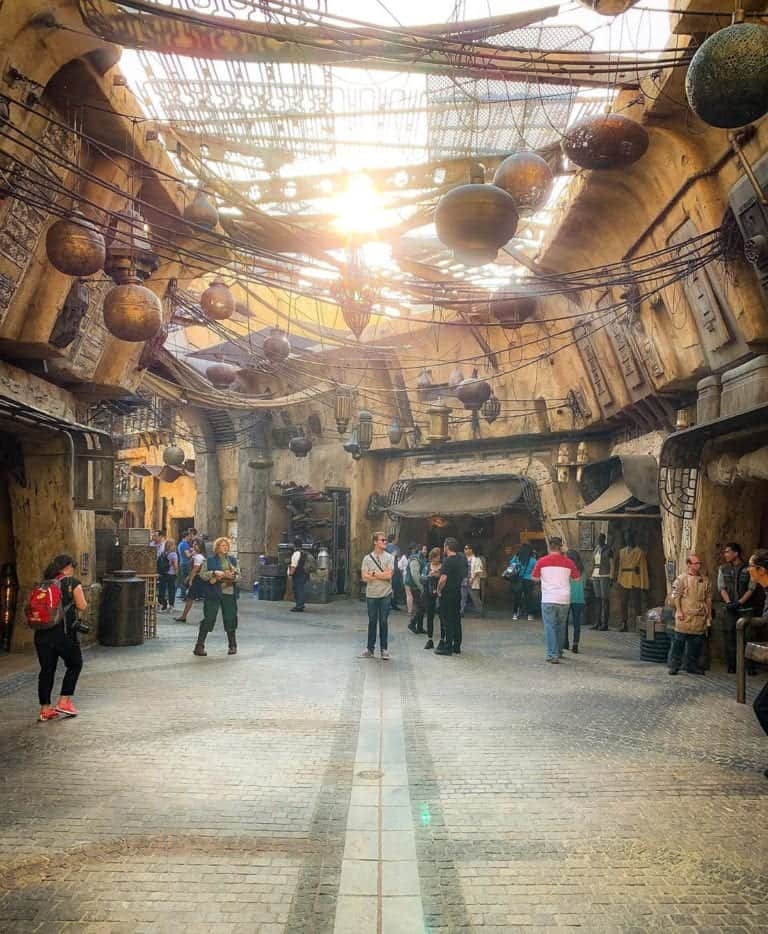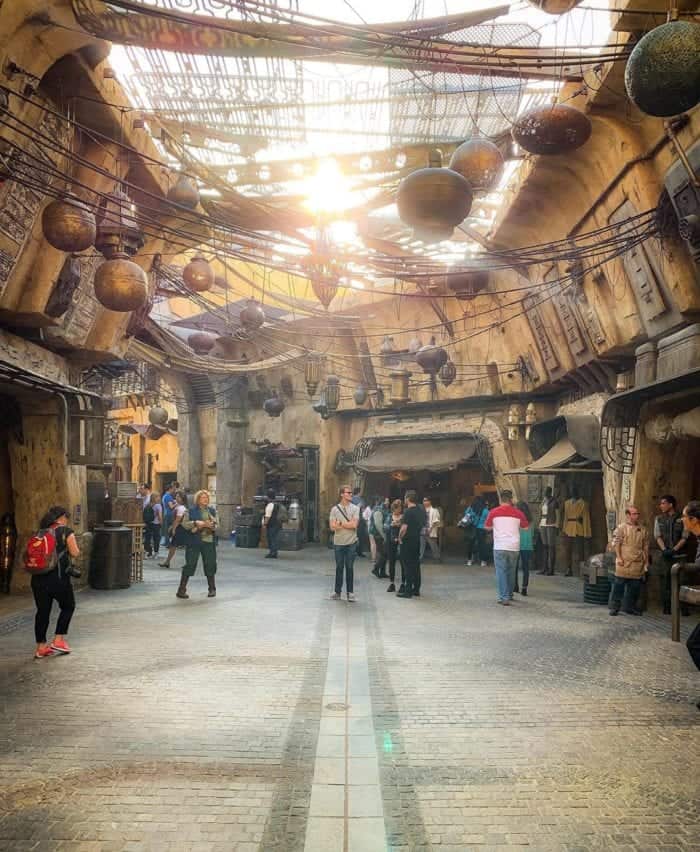 If It's In Your Budget to Build a Droid or Handbuilt Lightsaber
Build your own custom droid at the Droid Depot or Lightsaber at Savi's Workshop! Give yourself an hour start to finish at the Droid Depot with the line to get started. Even if you don't build a droid, go in and watch. It's pretty awesome! If you are going the Lightsaber route, get your reservation the same day as your park visit before 7am via the Disneyland App.
Walk around to find some Galaxy's Edge Characters to get photos with! Storm Troopers and Chewie and Rey were our favorites!
Use Mobile Order Blue and Green Milk from the Milk Stand. Definitely get both. They're very different and fun to taste test with your group.
Shop!
Check out all of the fun shops! Black Spire Outpost Marketplace is my favorite. There's Jewels of Bith, Black Spire Outfitters, Toydarian Toymakers and Creature Stall. Even if you're just browsing, you won't want to miss these! Purchase the Galaxy's Edge re-usuable shopping bag with your souvenirs. I love using mine at home. Inexpensive souvenir too!
Browse through Don Ondar's Den of Iniquities. Super cool gift shop with unique things to purchase. Awesome details around this shop.
Don't forget to mobile Order a Ronto Wrap and Meiloorun Juice from Ronto Roasters. The Ronto Wrap is really good, even if you share it, get one!!
Grab a bag of Kat Saka's Kettle Outpost Popcorn Mix and Star Wars Coke Bottles to go!
What's The Best Food To Eat at Galaxy's Edge
While I honestly loved everything I sampled….if I had to choose just a few things to order at Galaxy's Edge it would be as follows…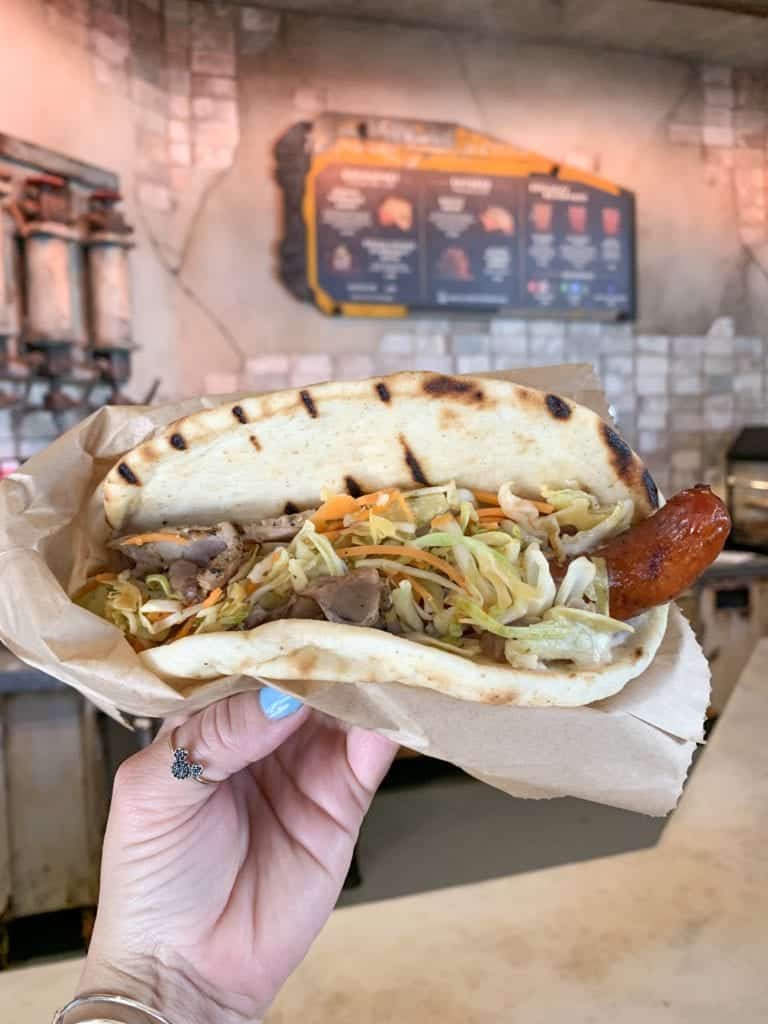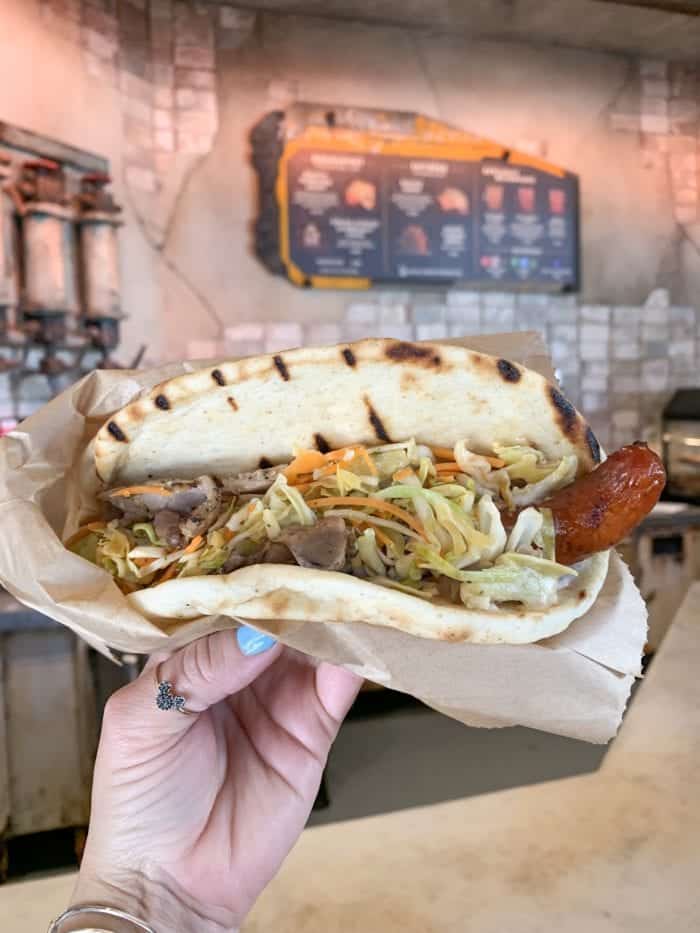 Ronto Wrap from Ronto Roasters is a must. Roasted Pork, Grilled Pork Sausage, Peppercorn Sauce, tangy Slaw, wrapped in Pita It's good!! Mobile Ordering accepted.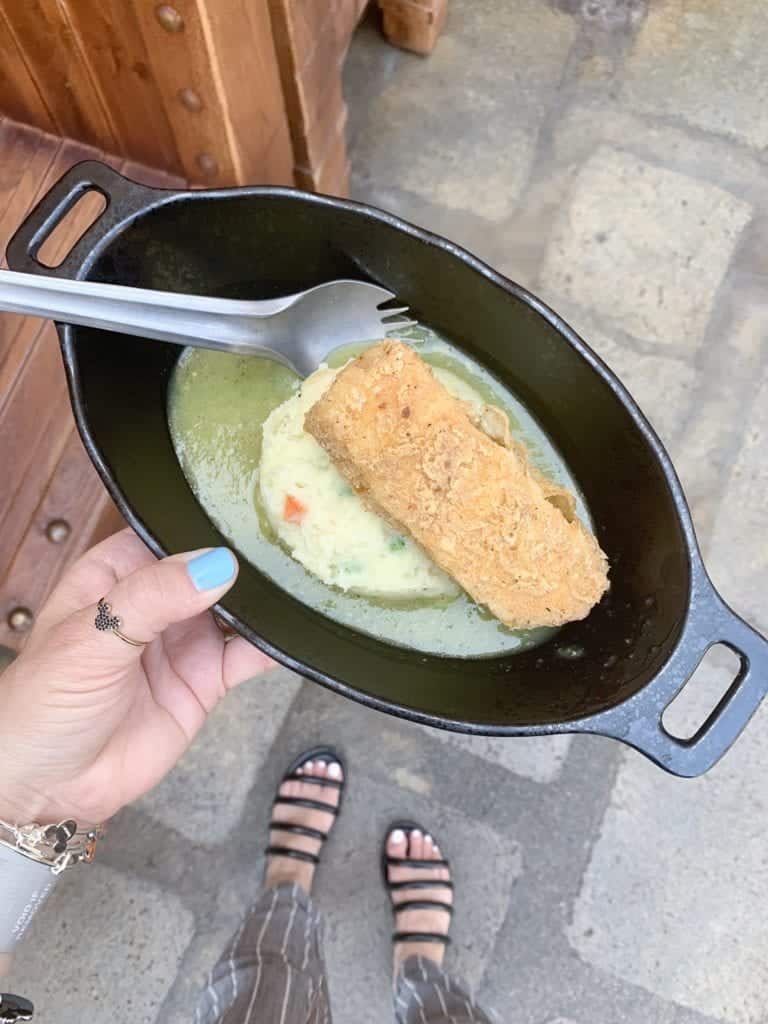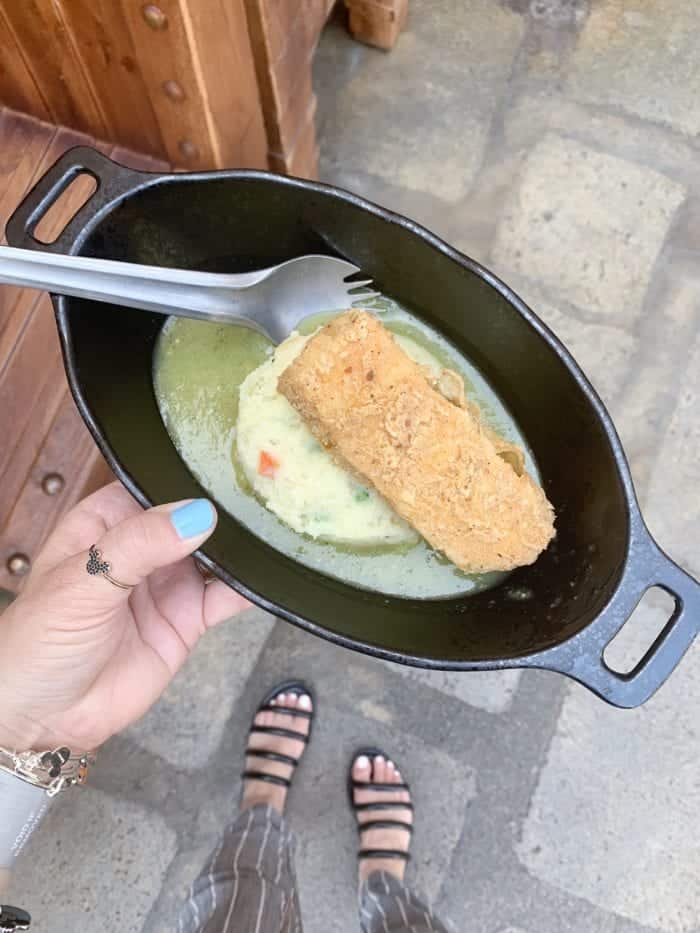 Docking Bay 7 Food and Cargo Endorian Fried Chicken Tip-Yip (all day entree) and the Batuuan Beef Pot Roast (served on dinner menu only). Order the Batuu-bon for dessert.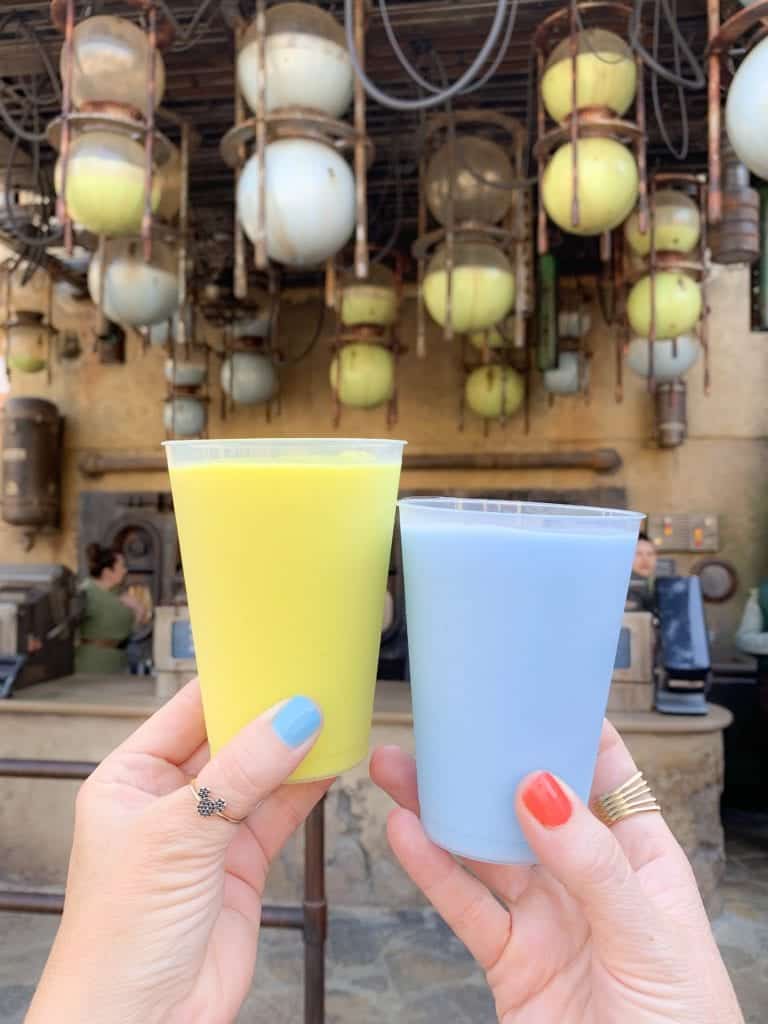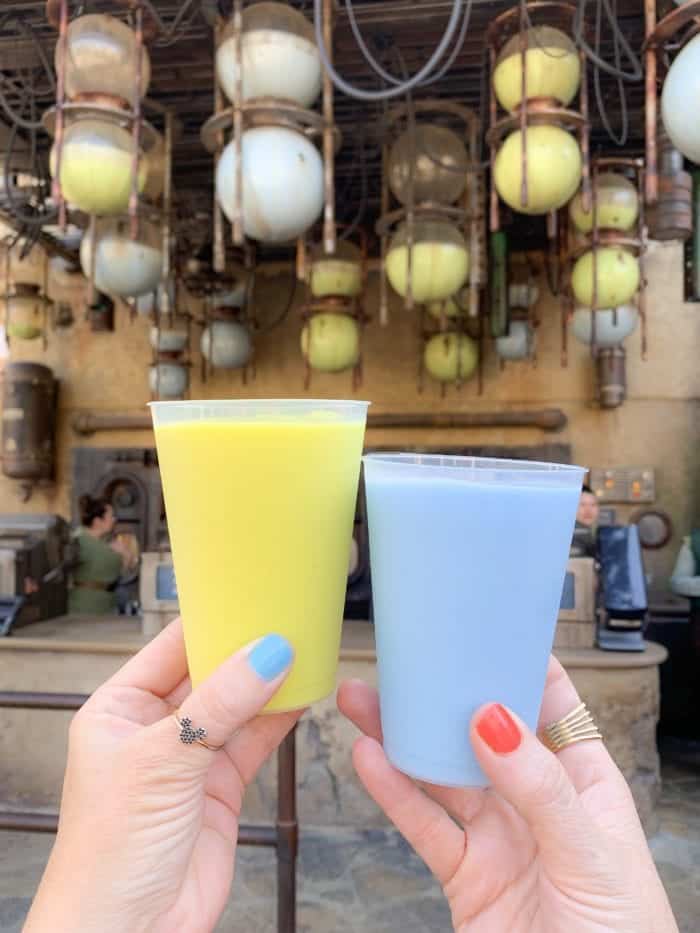 Blue and Green Milk (not food, but you have to get these while in Galaxy's Edge). They're both so good. The blue milk seems to be most popular if you want to just order one, but I recommend ordering both!
Is Oga's Cantina Worth The Wait?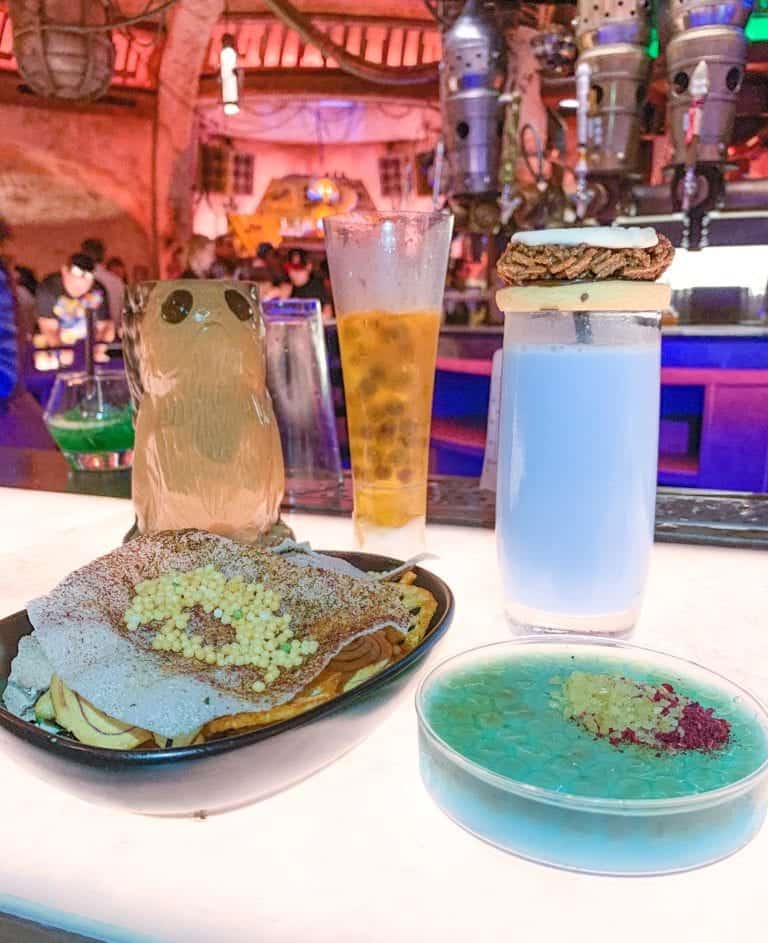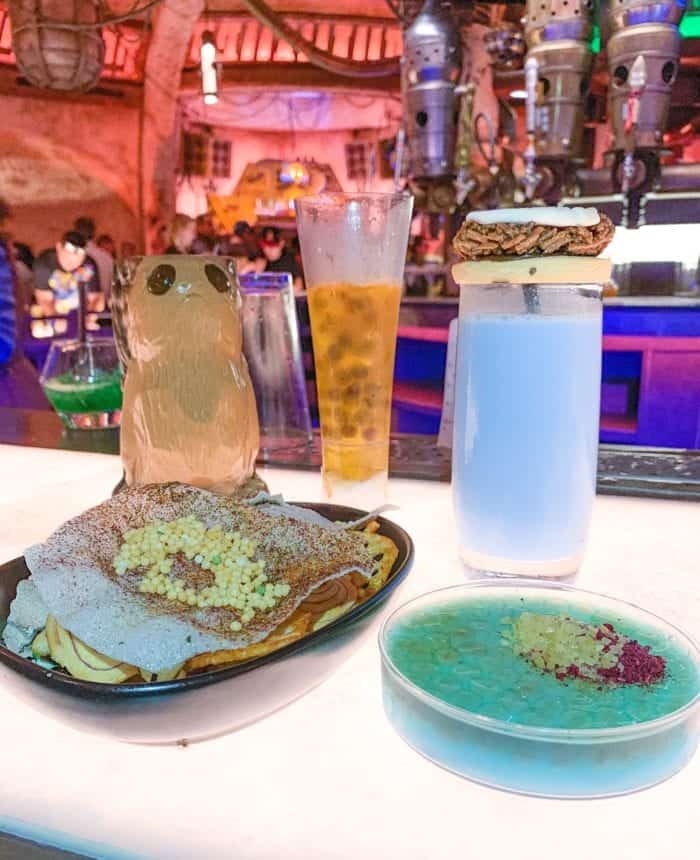 Honestly, I don't even drink alcohol and loved the Cantina experience so much! There are plenty of non-alcoholic drinks available. No matter if you are drinking or not, I highly recommend adding Oga's Cantina to your Star Wars Galaxy's Edge "to do" list. You won't be sorry.
Can I Dress Up/Wear Costumes?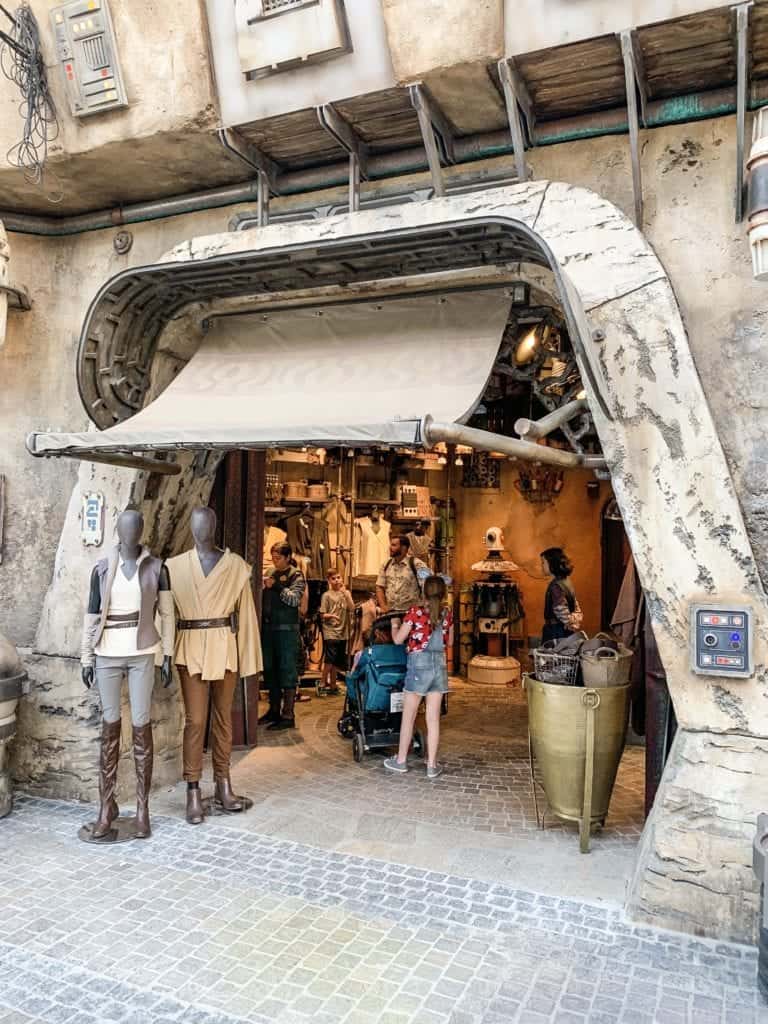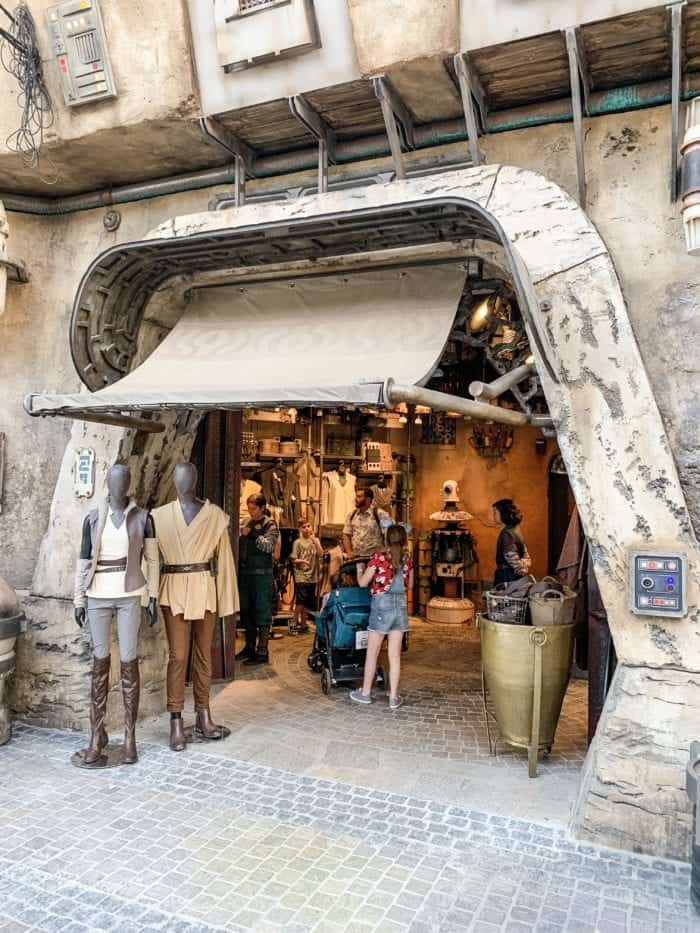 Disney Parks Blog gave more information regarding more guidelines about "dressing up."
Permitted
Costumes may not be worn by guests 14 years of age or older. Appropriate Disney bounding – dressing in outfits inspired by favorite characters – is permitted. Proper footwear must be worn.
Bounding: piecing together traditional clothing items that when worn together, serve as a recognizable tribute to Star Wars characters Batuuan attire: wearing outfits inspired by the villagers of Batuu—muted tones, vests, layers, etc.
Not Permitted
All robes or military-style attire
Masks, face paint, elaborate headwear, blasters or holsters (lightsabers are allowed) or hard items such as body armor, helmets or kneepads
Full character suits
Pin To Your Favorite Disney Board