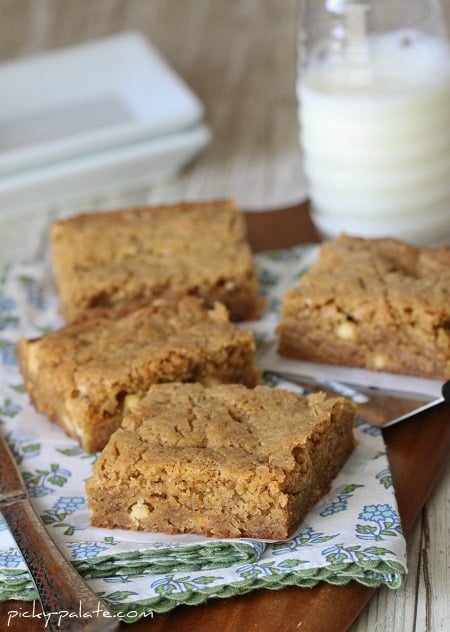 I know, what is it with me, white chocolate and Biscoff right? I was totally thinking it too 🙂 Well, now I introduce you to Biscoff Spread if you haven't seen it yet. It is the same consistency as peanut butter but tastes a bit like a cinnamon graham cracker and gingersnap cookies. It's hard to explain until you experience it for yourself. Just like I said last week with the cookies, be sure to check Biscoff's website to see what grocery stores in your area has it available. I had to order mine on Amazon, because my pesky grocery stores have not caught on yet. Amanda also brought me a couple jars (thank you)!!
These blondies are next to perfect in my book. Soft, chewy consistency like a brownie with the cinnamon-white chocolate flavors going on. I am in love with it, in other words 🙂 Hope you enjoy!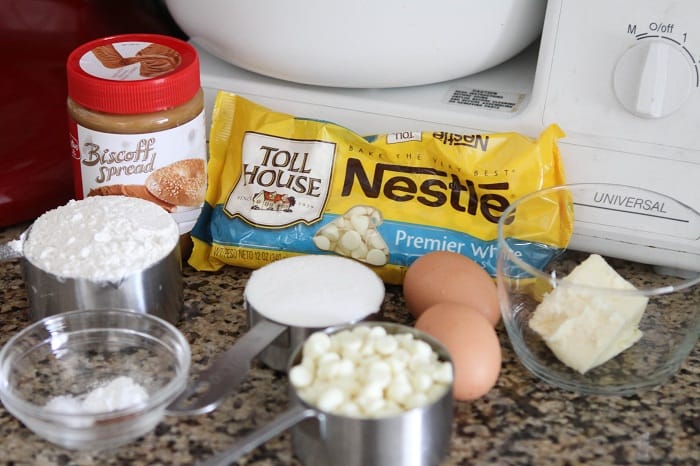 Here's your line up. Once you have your Biscoff Spread, you probably have the rest of the ingredients on hand.

Start by melting your butter then adding the white chocolate chips until melted and smooth.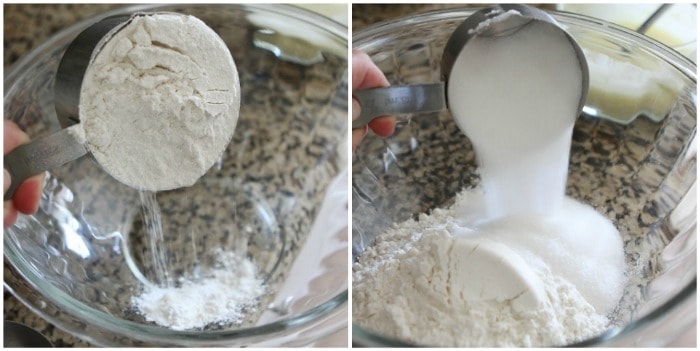 Add your flour and sugar to a mixing bowl.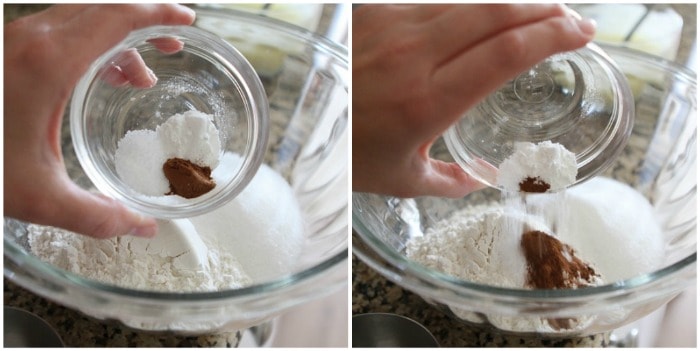 Add your cinnamon, baking powder and salt.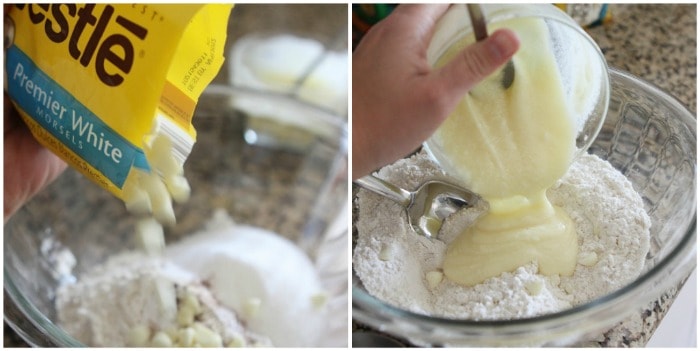 Add more white chips and the melted chocolate.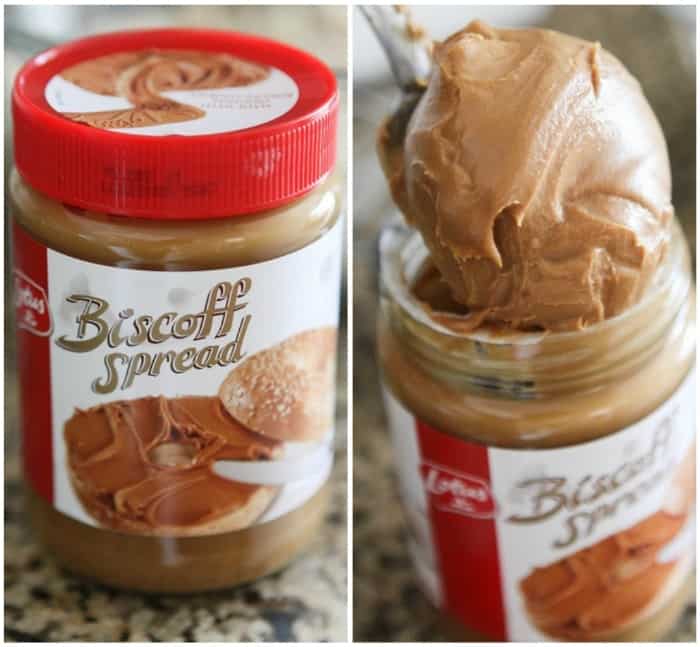 Break out your jar of Biscoff Spread. Dip your finger in for a taste 🙂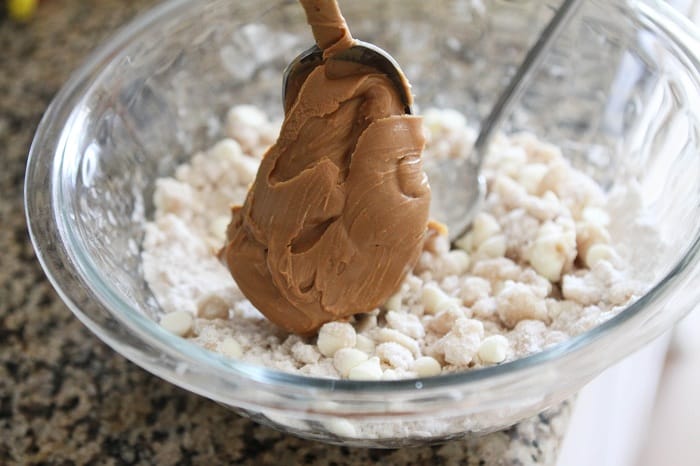 Add the Biscoff Spread to the bowl.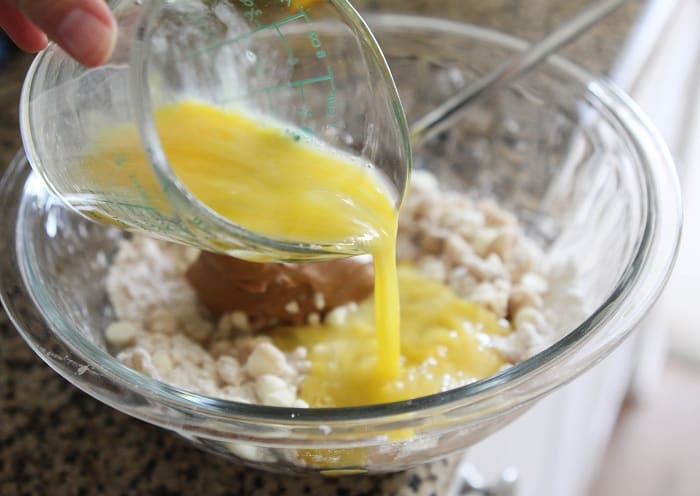 Add 2 beaten eggs and mix.
Here's what your batter will look like.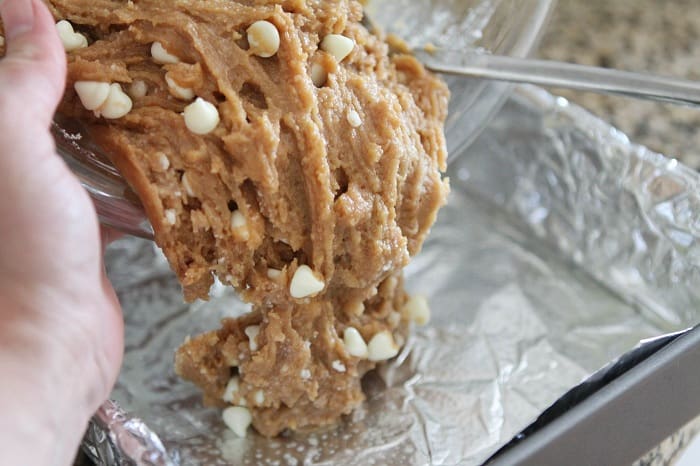 Transfer dough to your prepared baking dish.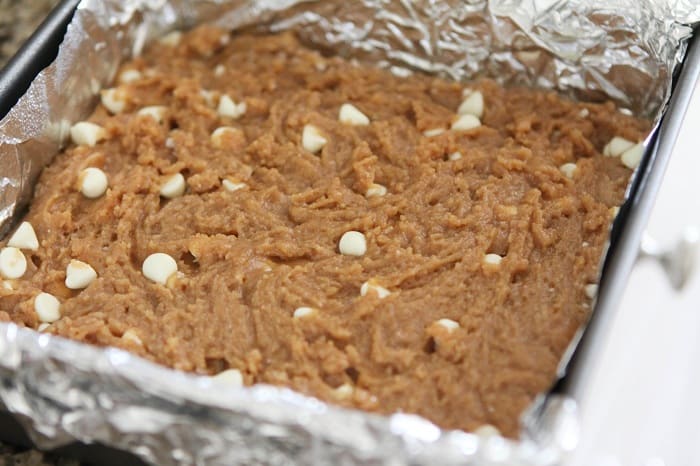 Spread it evenly and bake at 350 degrees F for 30-35 minutes.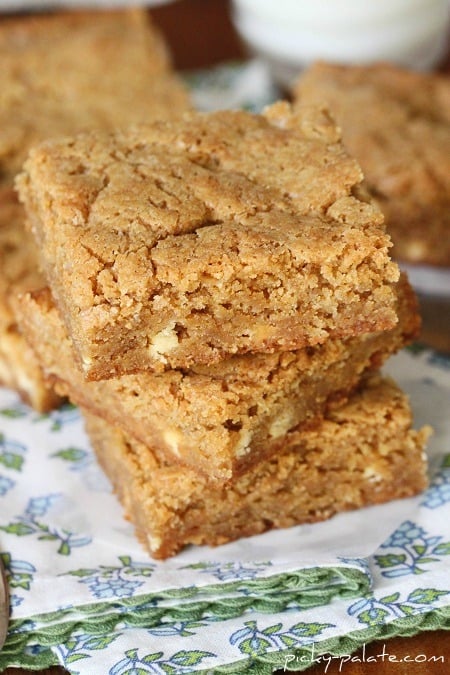 Once cooled, cut into squares and enjoy!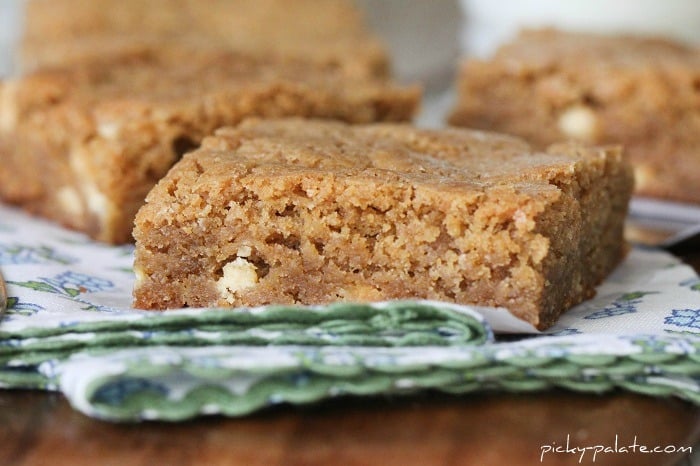 [ziplist]
White Chocolate Biscoff Blondies
1/4 cup (1/2 stick) unsalted butter
3/4 cup white chocolate chips
1 cup all purpose flour
1/2 cup granulated sugar
1/2 cup white chocolate chips
1/2 teaspoon cinnamon
1/2 teaspoon baking powder
1/2 teaspoon kosher salt
2 eggs
1/2 cup Biscoff Spread
1. Preheat oven to 350 degrees F. and line an 8×8 inch baking dish with tin foil sprayed with non-stick cooking spray.
2. Place butter into a microwave safe bowl and microwave for 30-45 seconds until butter is melted and hot. Add 3/4 cup white chips and let sit for 1 minute. Stir until smooth, if needed place back in microwave for an additional 15-30 seconds to melt through.
3. Place flour, sugar, cinnamon, baking powder and salt into a large mixing bowl. Stir to combine. Stir in 1/2 cup white chips then add eggs and biscoff. Stir until well combined. Transfer to prepared baking dish, spreading evenly. Bake for 30-35 minutes, until cooked through. Let cool completely then cut into squares. Serve warm, room temperature or chilled.
Makes 12 servings
___________________________
Have a great new week, come back soon!