There is nothing like a Disney Cruise Line vacation! Sharing my best tips and what NOT to miss when sailing on the Disney Dream Cruise!
Tips For Disney Dream Cruise
I've sailed on the Bahamas Disney Dream Cruise out of Port Canaveral twice now and it has been absolutely magical on both occasions. I've learned some helpful tips to pass along to make your next cruise the best! Let's get started.
See my other Disney Cruise Line blog posts: What To Eat On A Disney Cruise and Tips For Taking The Disney Wonder Cruise and Tour of Disney's Castaway Cay and Disney Cruising For Adults and
Disney Wonder Stateroom With Verandah.
Follow Disney Hungry on Instagram for Disney travel tips and the BEST EATS at the Parks!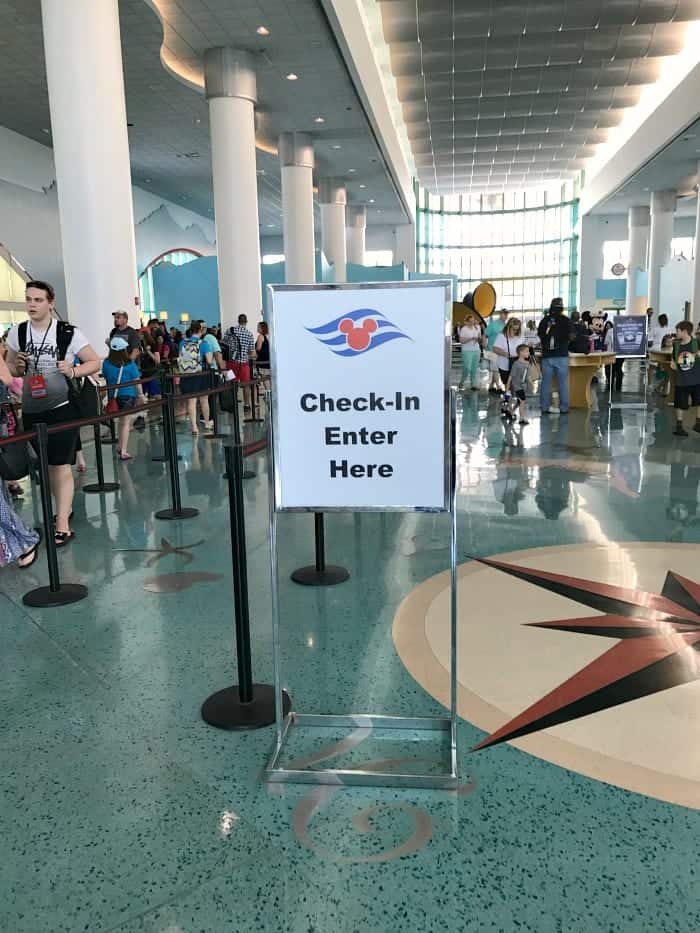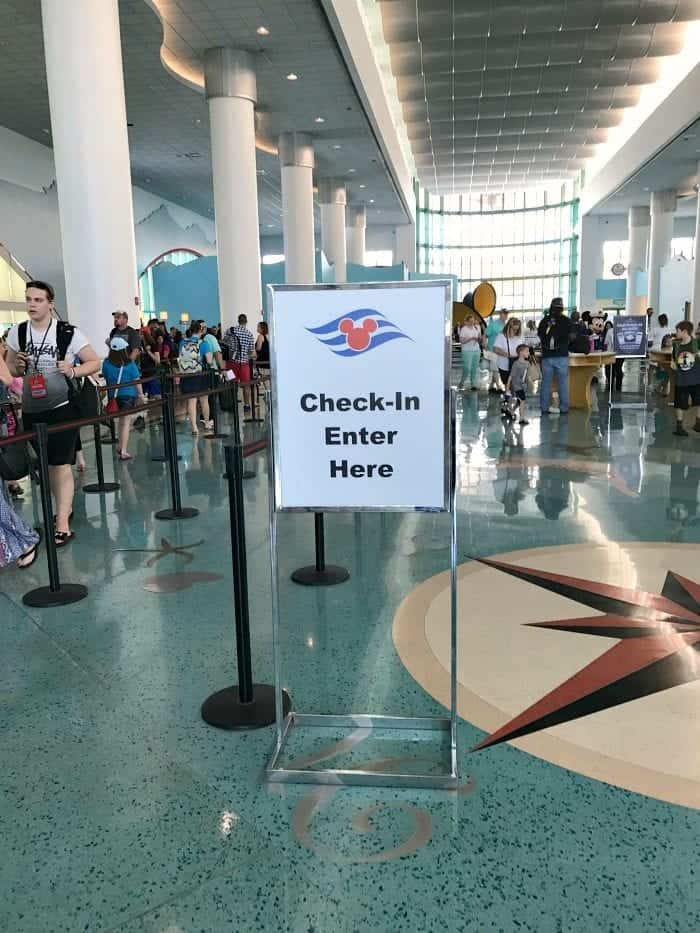 Online Check-In Before Your Cruise
The Disney Cruise Line website will be very helpful in getting ready for your cruise. Get yourself signed in and once your cruise is reserved you can go to your reservations and start your check-in process. This will save lots of time at Port Canaveral. Make sure you have all of your documentation in order too. We made sure all of our kids had Passports this year. If your children are under 16 years old you can also bring original birth certificates.
At the time you do your online check-in, you can also get your children signed up for the Kids Club. This will save you time too. While you're there, get your children signed up for any Character Meet and Greet Opportunities as well. On the Disney Dream there was the Princess Gathering and Meet and Greet with Anna and Elsa that are not an extra fee. You just need to sign up for a meet time.
Choose An Early Arrival Time at Your Port
Being among the first to board the ship means you get to enjoy the the pools, food and just explore the ship in advance. Bring everyone in the family/party a backpack of anything you will want for the afternoon such as swimsuits and a change of clothes. It takes a couple hours for your luggage to arrive to your stateroom.
Pack Wisely
One of my biggest tips is pack light, but pack wise. You will want multiple swim suits/shorts for everyone. My favorite swimsuits this year for "mom" and girls is Albion Fit. They are modest, cover everything, but also absolutely adorable. Be sure to check them out. You want to make sure you have enough clothes to change for dinner. For my kids, they basically wore swim wear during the day then would shower in the evening and wear regular clothes for our dinners.
It's also nice to make sure everyone has a jacket or sweatshirt. Sometimes the theaters and restaurants are chilly. Bring sea sick medication or patches just in case anyone gets sea sick. I put little sea sick patches on all of us right before we get to Port Canaveral and we've never had any problems. I would also highly recommend bringing some water bottles for your room. I learned this after my first cruise without and I didn't love having to keep going up to the pool deck to get cups of water. Lesson learned. I now bring some water bottles for our stateroom mini refrigerator.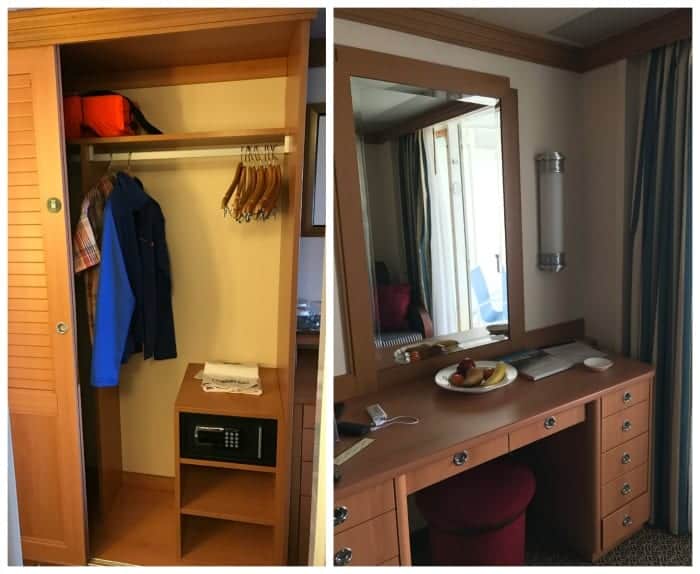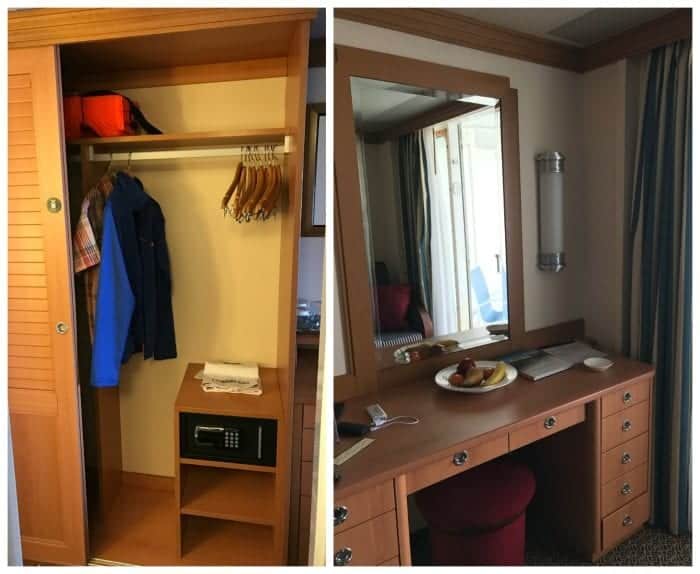 Utilize The Closets and Drawers In Stateroom
Keep in mind while you are packing, that cruise ship staterooms are small. Utilize ALL of the closet space and drawers. I even pack extra hangers so I can hang most of my clothing. We removed everything from our suit cases and stored them under the bed. It's much nicer than trying to step over them all.
Download The Disney Cruise Line App Before You Go
The Disney Cruise Line App is very helpful during your cruise. If you are not getting wifi privileges for the family, you can actually text your family/friends in the Cruise Line App for no fee. It also has your daily schedule available which I used daily.
Don't Miss The "Welcome" When You Enter The Ship!
When your family enters the ship, there will be Cast Members dressed in their crisp white cruise ship suits that will ask your last name. On a microphone, the cast member says "Welcome The Flake Family!" Obviously insert your own last name. It is completely magical. I always make sure I get a video of this part of the trip because it's so special.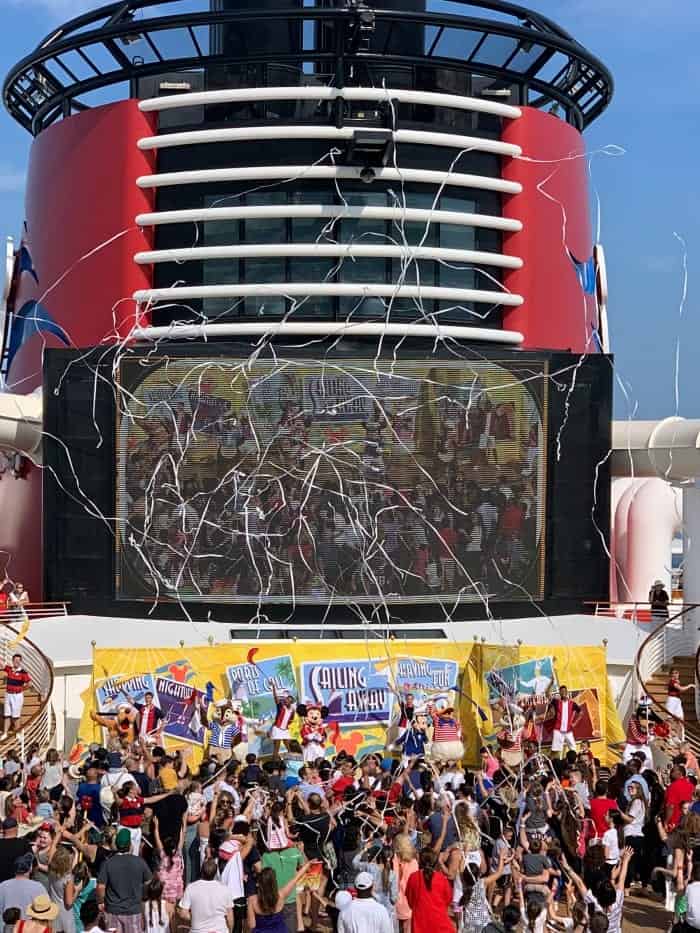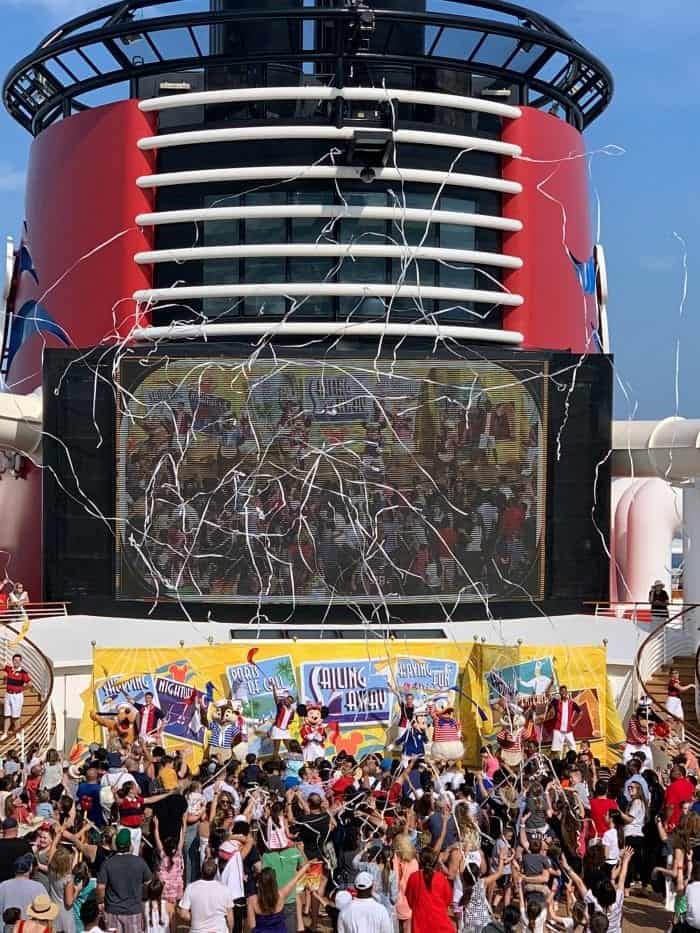 The Sail Away Party Is A Must
The Sail Away Party happens around 4:30pm (check your daily itinerary) on the top deck/pool areas. The entertainment Cast Members come out and lead the guests in a party that gets you so excited to start your Disney Cruise! There's music, dancing and all of your favorite Disney Characters come out for the party too. One of our favorite activities to enjoy.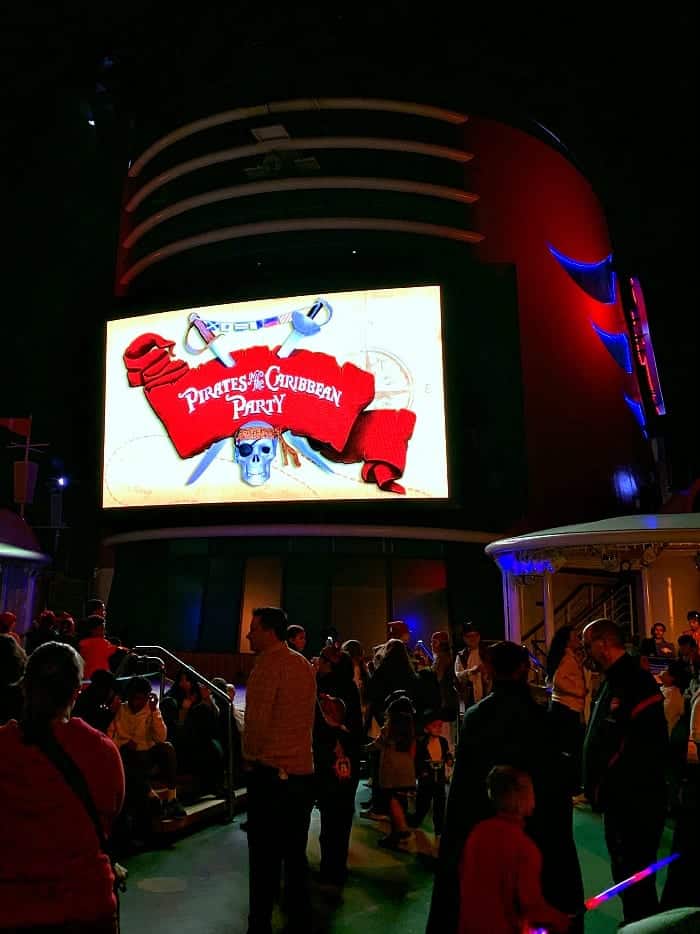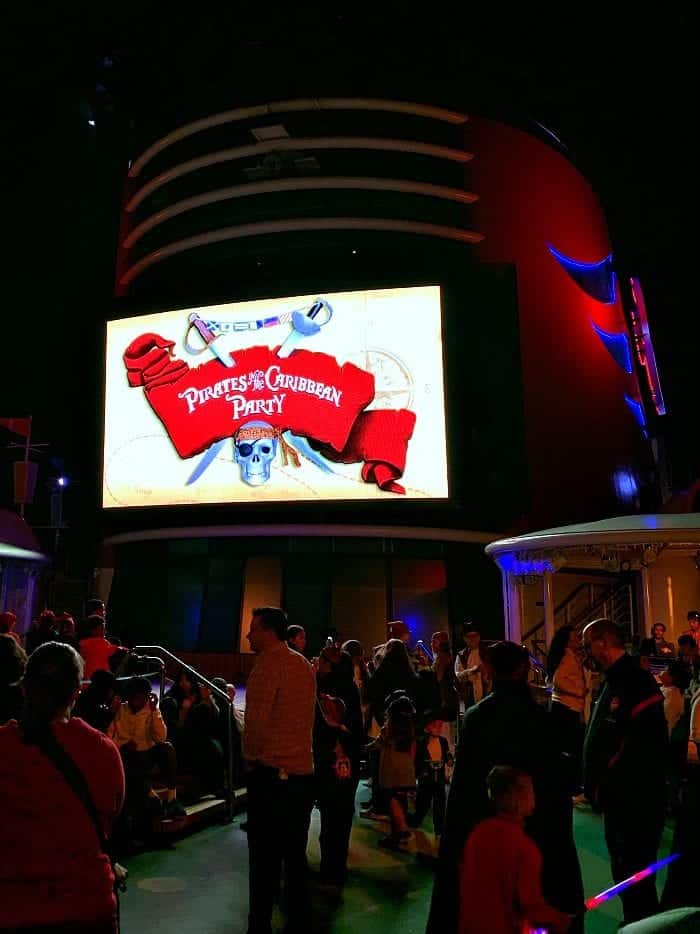 Another party you won't want to miss is the Pirate Party! The entire cruise ship dresses up in Pirate Costumes and has a deck party with music, dancing, pirates and even ends with Fireworks off of the cruise ship! Pretty cool.
Enjoy The Dinner Rotation Restaurants
The Disney Dream had the most beautiful restaurants. We enjoyed Animator's Palate, Enchanted Garden and Royal Palace. All absolutely delicious, I highly recommend not skipping any of them!
The "Broadway" Shows Are A MUST!
The Disney Dream features Beauty and The Beast, Believe and The Golden Mickeys. They are the most adorable and very well done Broadway type live shows. I have been so impressed with the actors and actresses on every Disney Cruise I've sailed on. I recommend going at least 30 minutes early to get a good seat. I've done front row and I've done almost back row. I loved sitting front row to see every detail of the stage and hear the music so well. Decide where you'd like to sit with your family.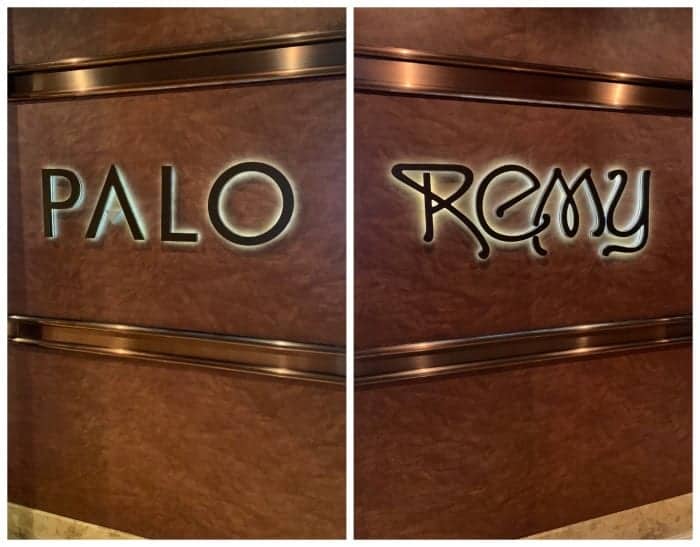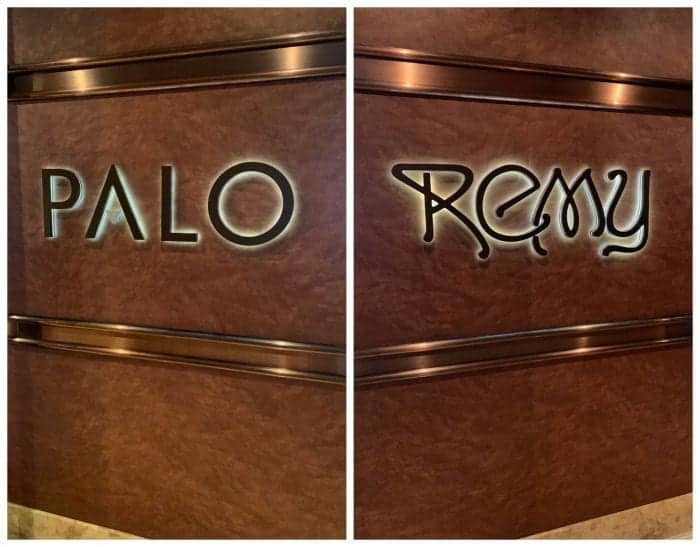 Dine At Palo and Remy
Palo and Remy are the adult only restaurants on the Disney Dream and let me tell you these experiences are completely magical. If you've got little ones, arrange for them to be at the Kids Club for a couple hours so you can enjoy this experience.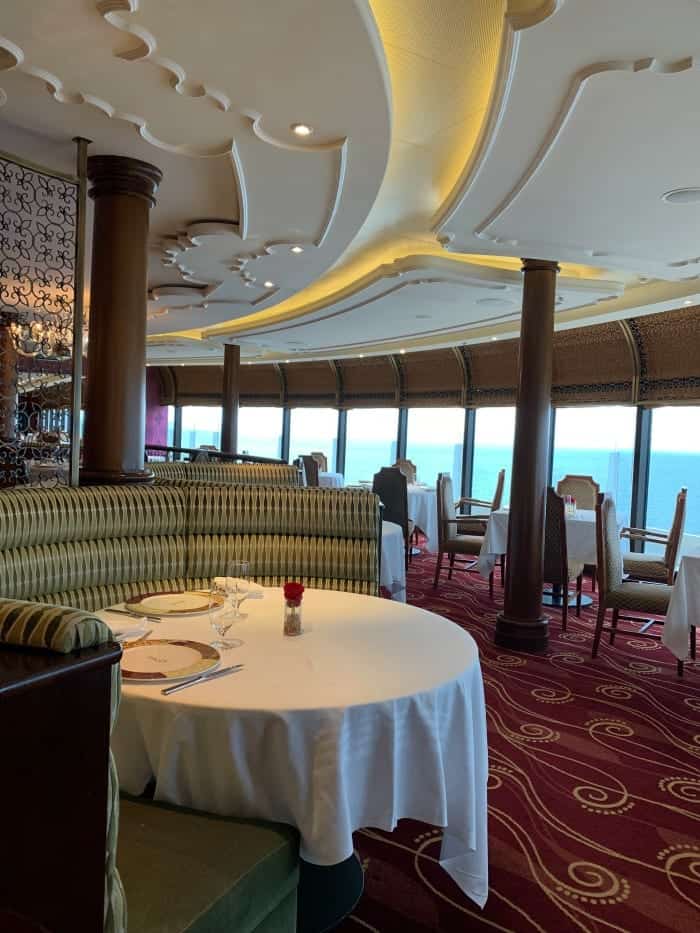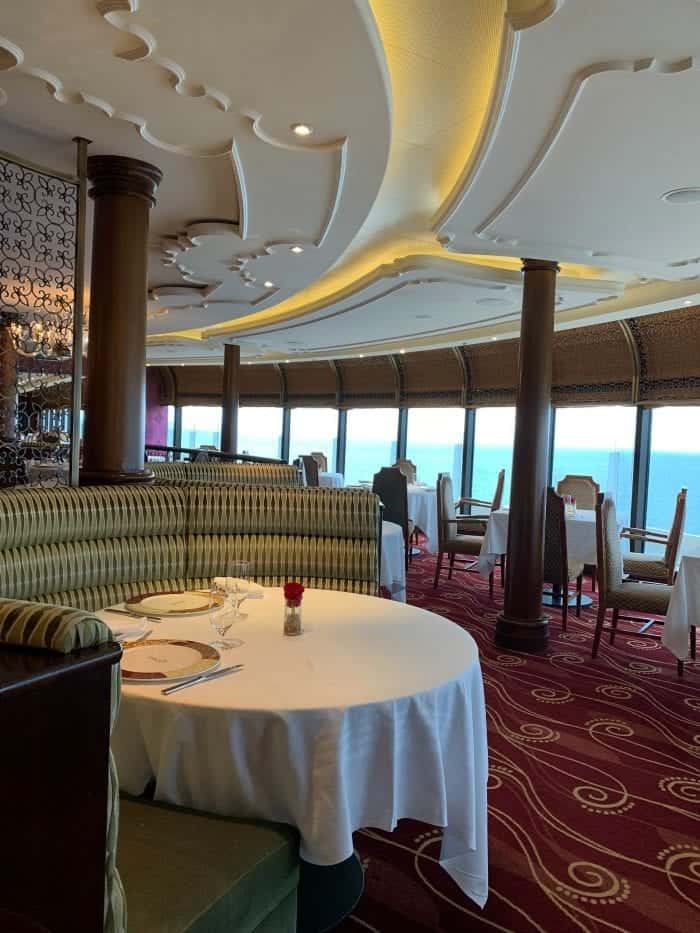 They both offer Brunch and Dinner. So dreamy!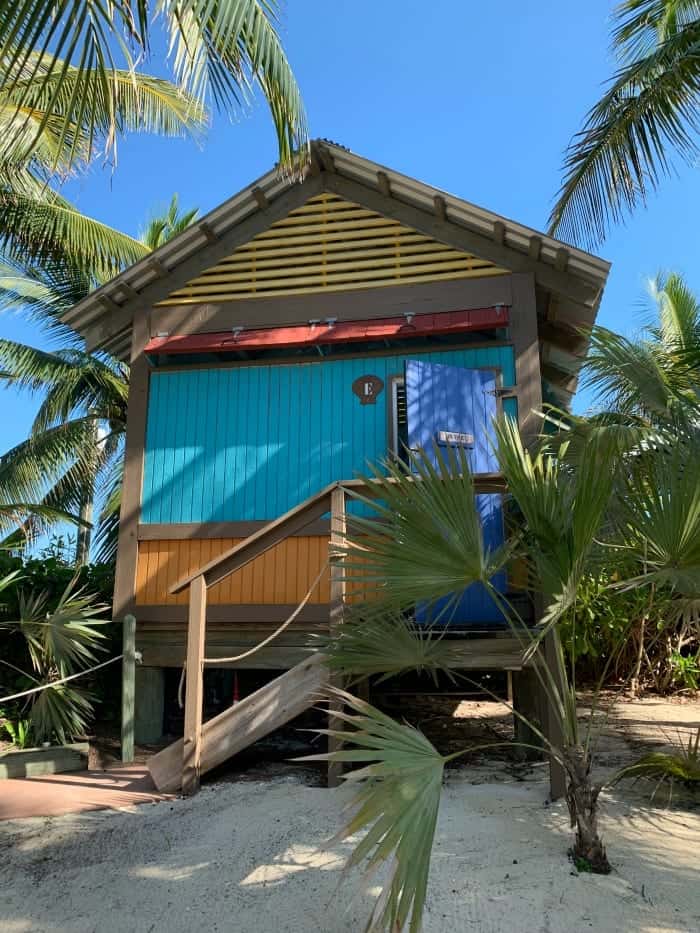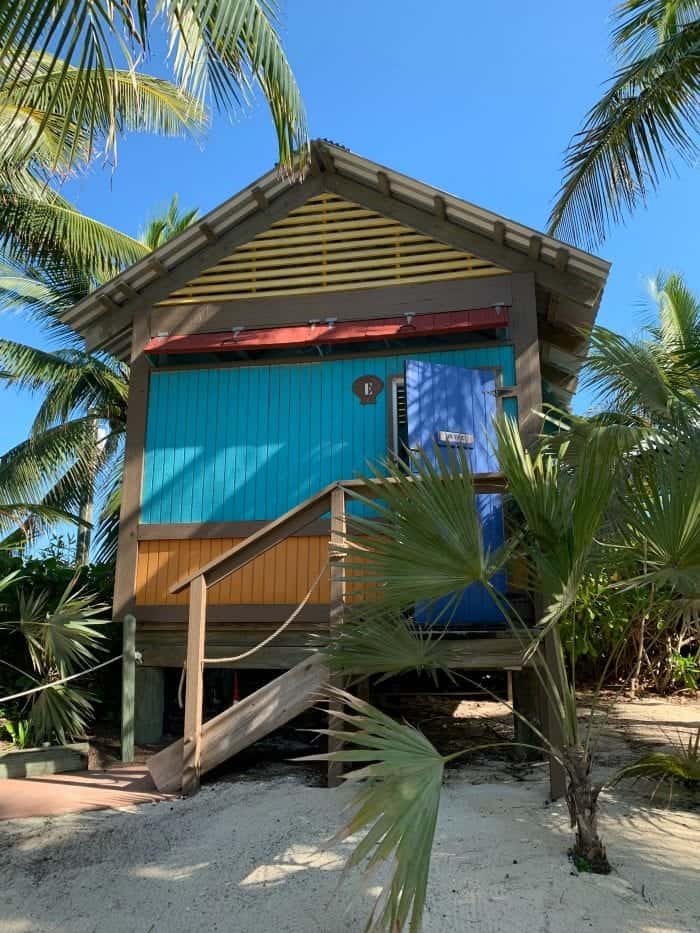 Relax With A Spa Experience On The Disney Dream or Castaway Cay
The Spa on The Disney Dream is amazing. My last Disney Dream Cruise, I booked a massage while on Castaway Cay in their beachside cabanas. It was perfection. I'll absolutely enjoy this again. Whether on board or at Castaway Cay, you won't regret this option.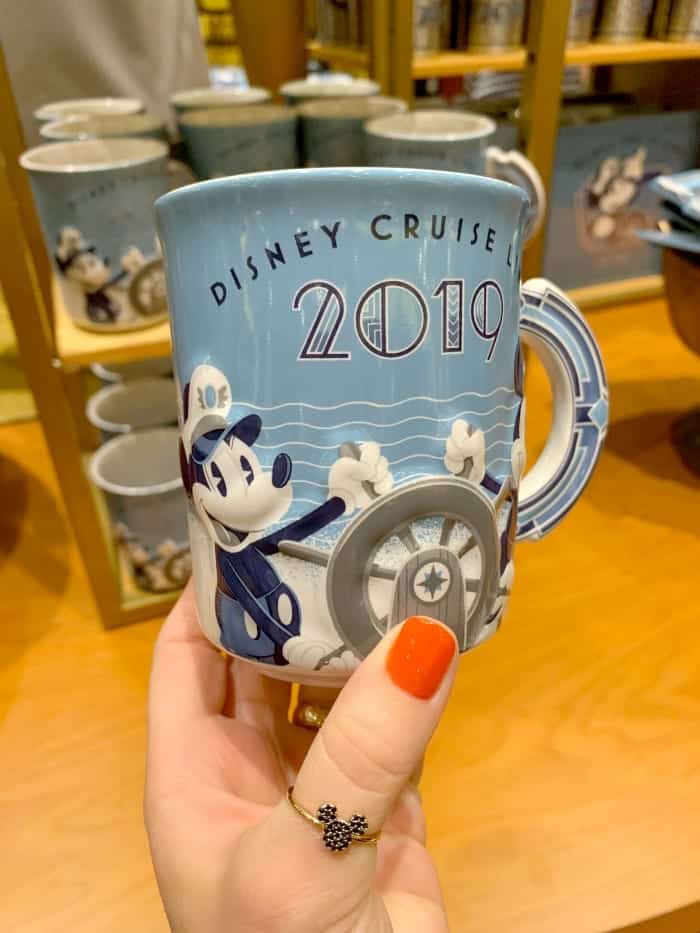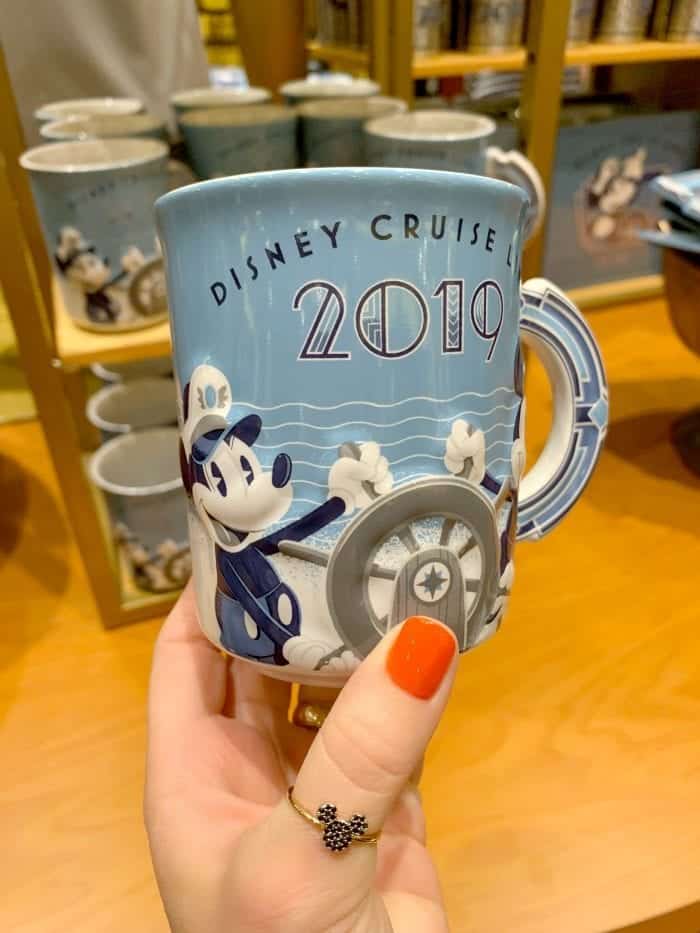 Shopping On The Disney Dream
One of the highlights of cruising with Disney is the SHOPPING. There were 3 different shops to enjoy and let's just say I stopped by often. Something to keep in mind is that lots of the merchandise can only be purchased on a Disney Cruise. They've got their own special clothing, Minnie Ears, jewelry, backpacks…you name it, they've got something you'll want to bring home to remember your special vacation.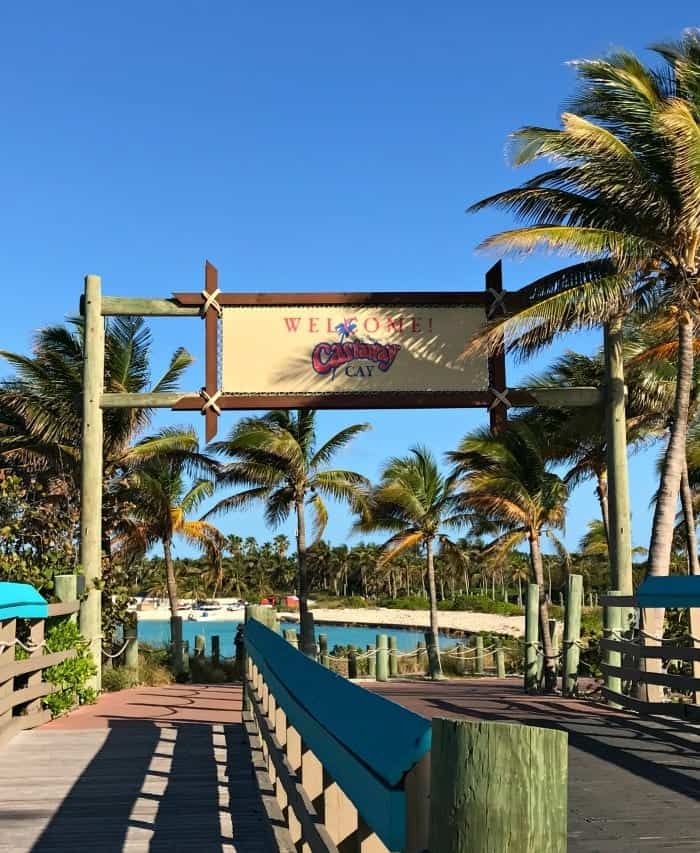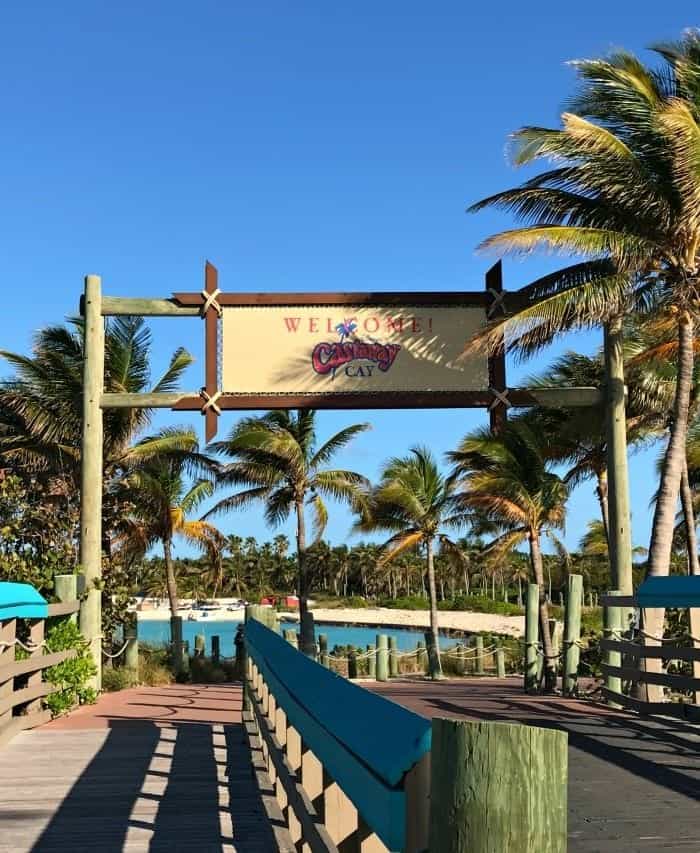 Explore Castaway Cay
Both of my Disney Dream Cruises have stopped at Castaway Cay. It is easily one of my favorite little areas on earth. It's Disney's own private island and it's magical beyond words. See my Tour Around Castaway Cay for all of the details.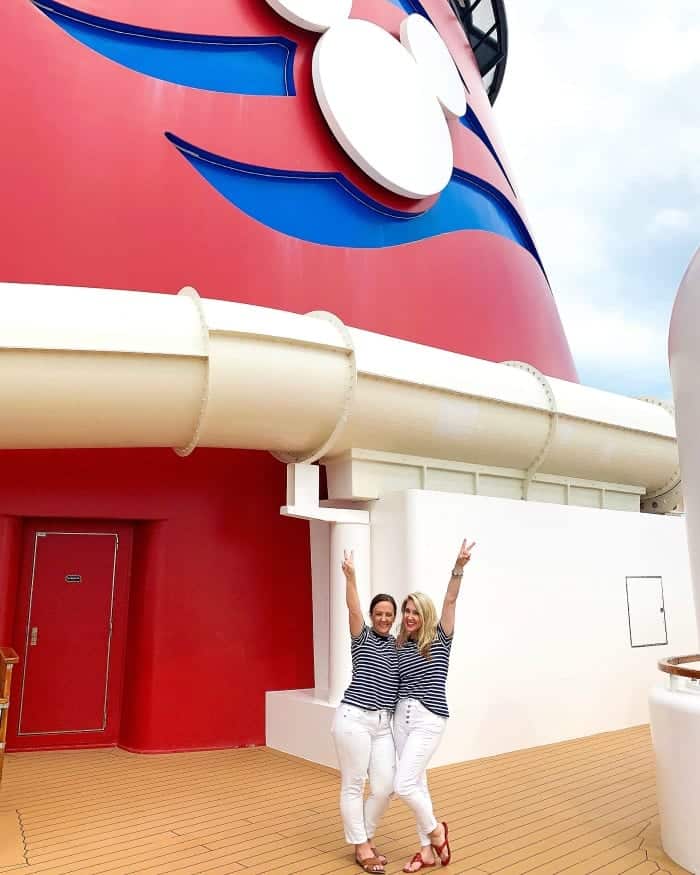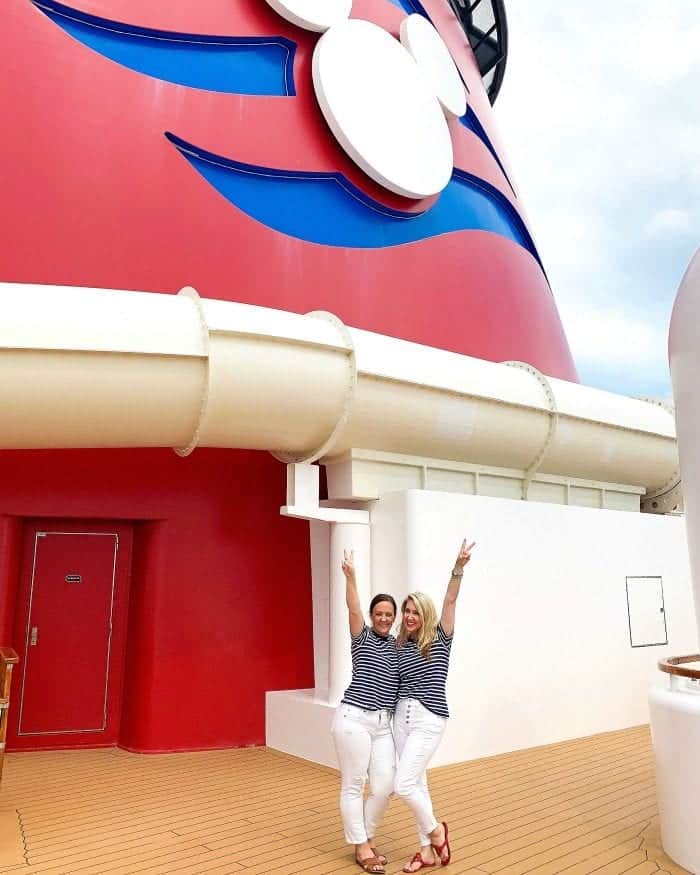 Take Lots Of Pictures
The Disney Cruises have professional photographers on board that will take nice photos of your family for the entire cruise should you want to purchase a photo package. You can also use your own camera. There are dozens and dozens of photo opportunities during your cruise that you will not want to miss! My latest Disney Cruise was with my friend Shelly, we had an absolute blast. Can't wait until my next Disney Cruise!
Pin To Your Favorite Disney Board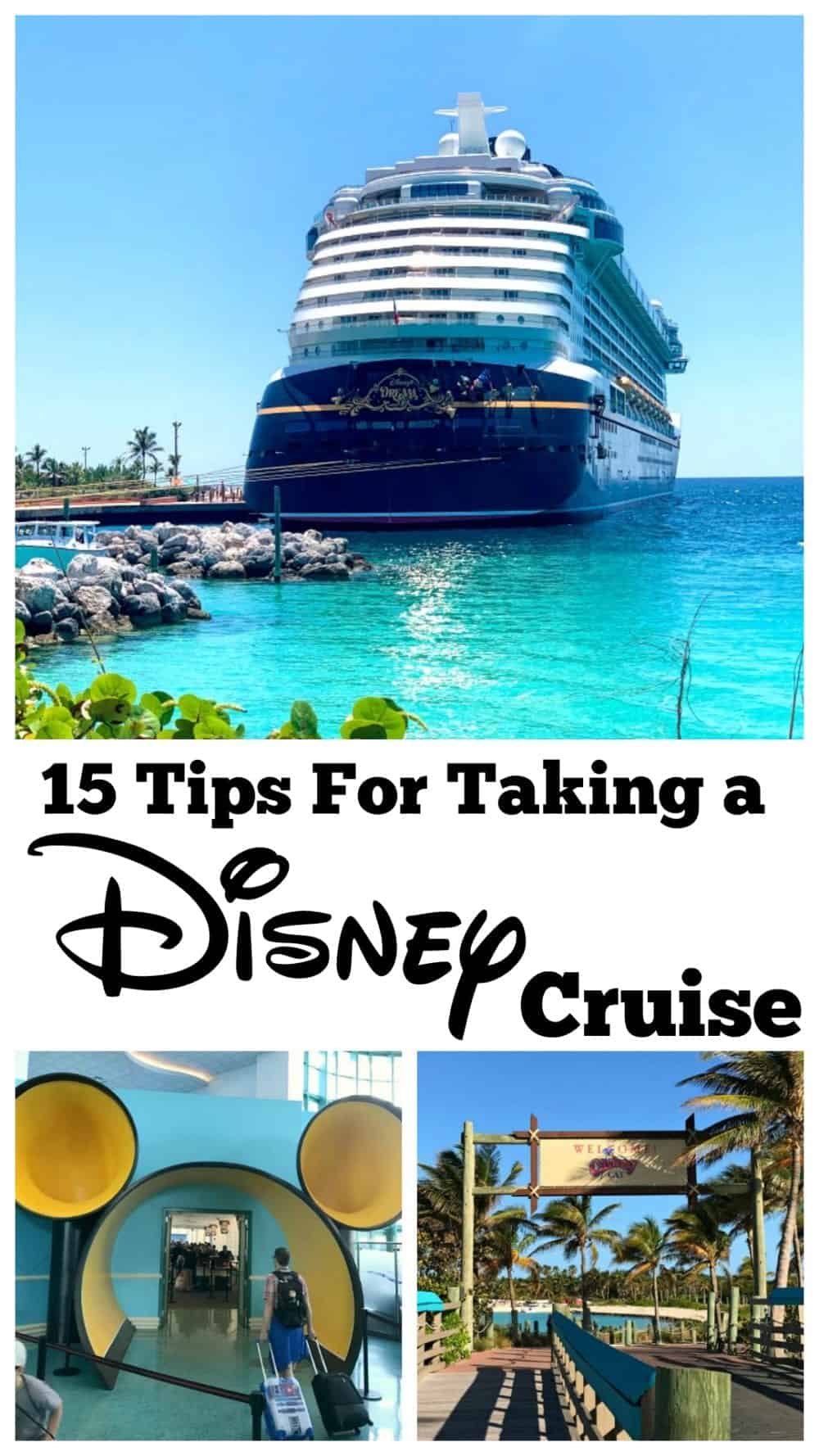 Disclosure: This trip was hosted by Disney Cruise Line. All Thoughts and Opinions are 100% my own. Thank you for supporting brands and companies that make Picky Palate possible.