Disney Cruising for adults?
Is that ok? YES!
Who says a Disney Cruise is mostly for the kids? Not in our experience 🙂 My husband and I celebrated our anniversary on a Disney Cruise in February this year! We had the time of our lives exploring the beautiful Disney Wonder, eating our way through the ship and enjoying the entertainment.
Let's take a look at all of the things that are perfect for adults on a Disney Cruise.
Your Stateroom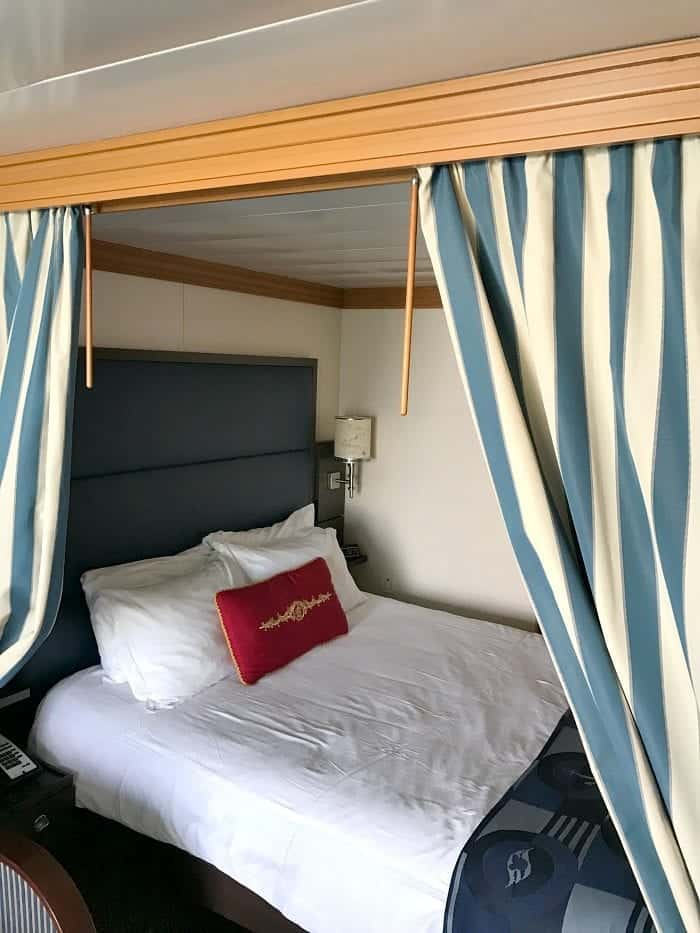 Just a little reminder about your stateroom and packing…try to pack as light as possible. You have a cozy small space in your stateroom. This was our first cruise, so I packed my largest suitcase, it was hard to find a good spot to open it completely. Next time I'll know to pack lighter and bring a smaller suitcase 🙂
After Hours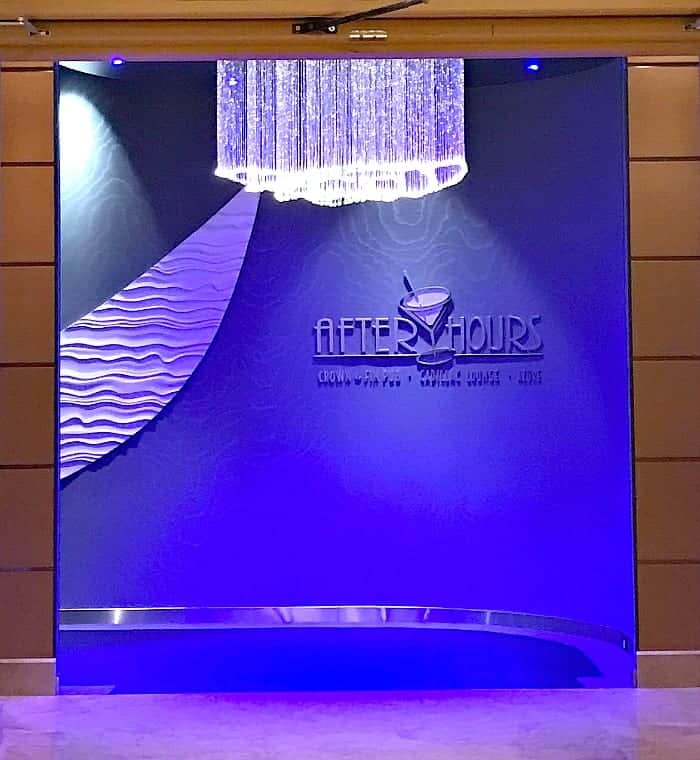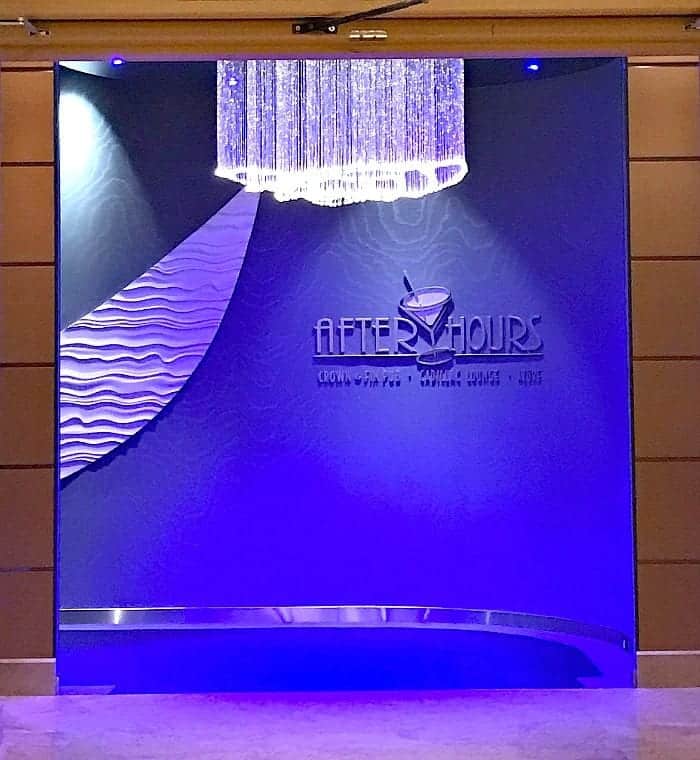 My husband and I loved this area of the ship before and after dinner. There's Crown & Fin Pub, Cadillac Lounge and Azure…all fun places to check out. We loved the piano player at Cadillac Lounge, the fun trivia games at Crown & Fin Pub and entertaining shows at Azure. Lots of fun to check out.
Explore The Ship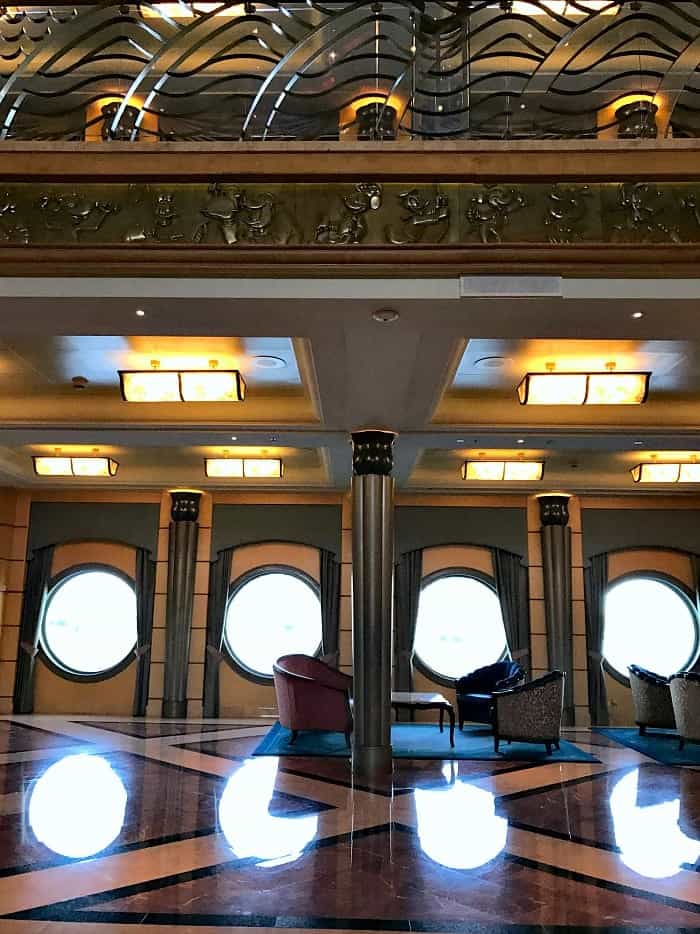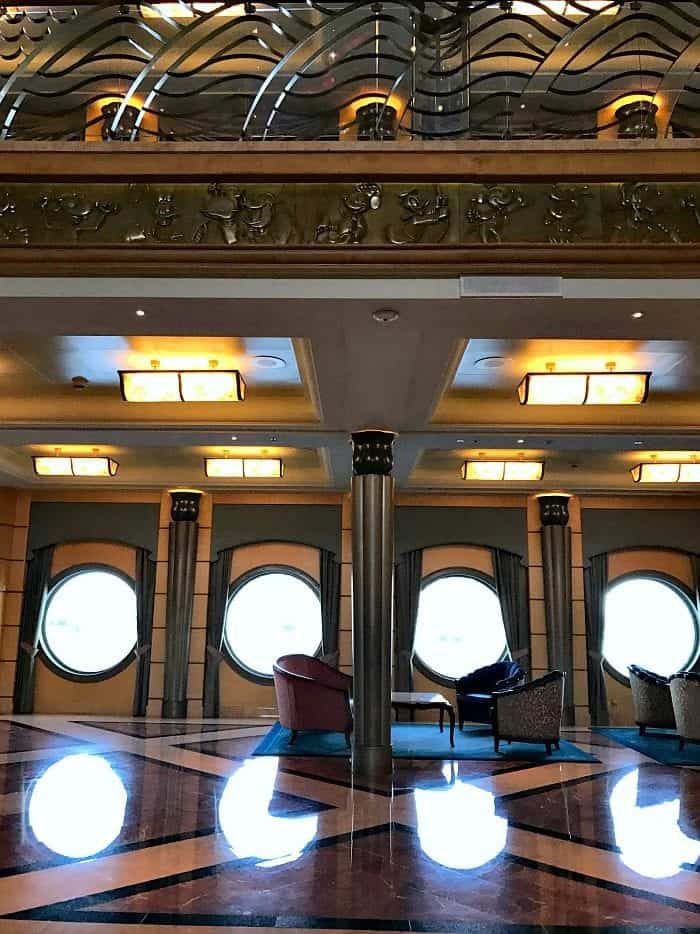 Throughout the main areas of the ship, you'll find some great sitting areas with large windows for relaxing. Many of the windows even had cushions for sitting inside the window. Saw lots of nappers in these areas ? It's so different not traveling with the kids. I enjoyed just slowing down and seeing as much as I could around the ship. Lots of beautiful details all around.
Enjoy The Sunset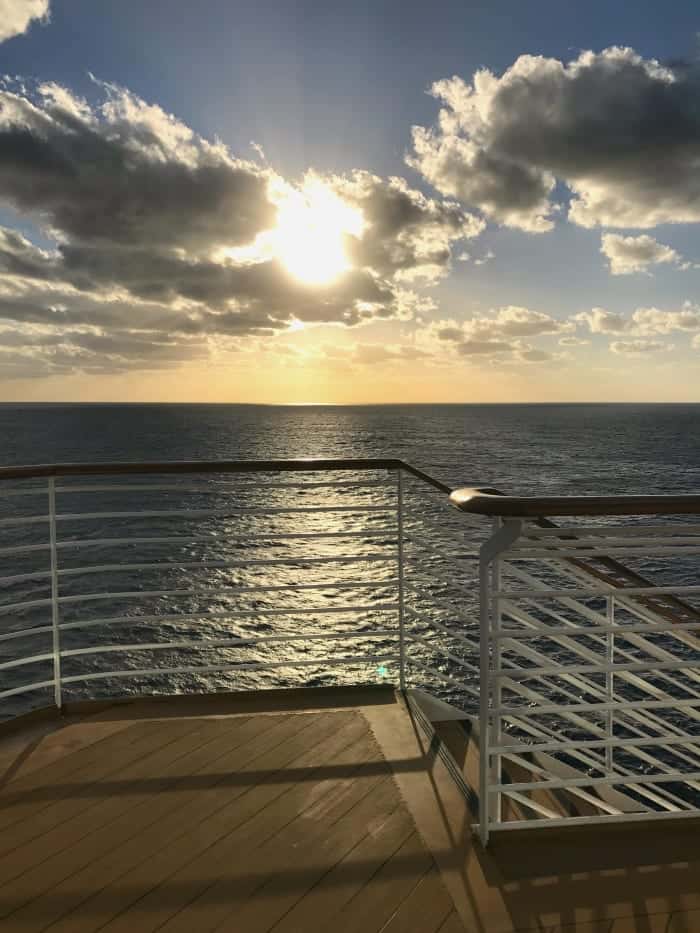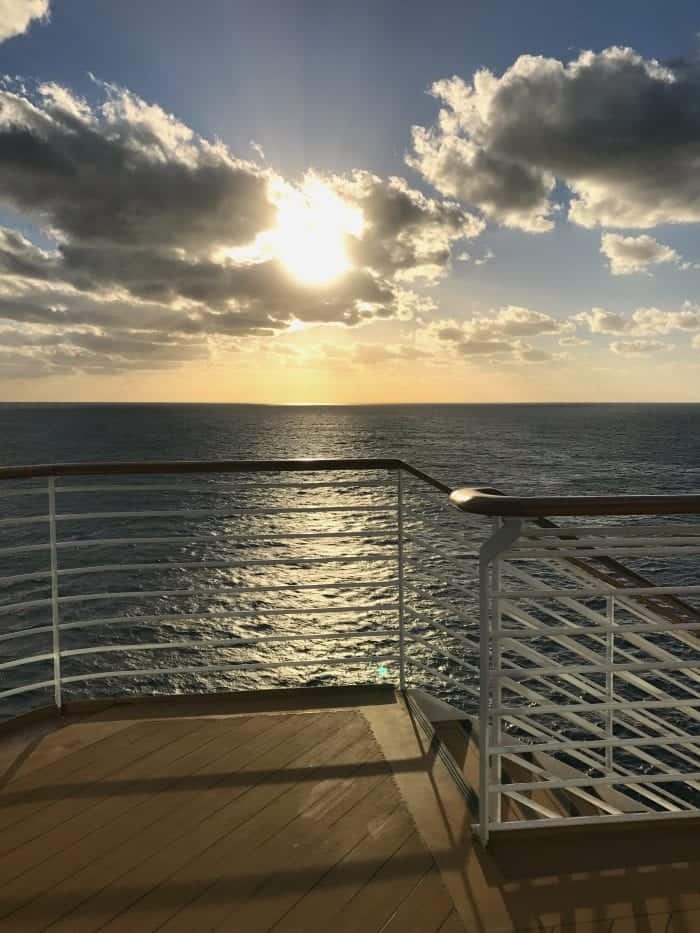 It is absolutely stunning to stroll on the top deck to watch the sun set. I highly recommend taking in these gorgeous views nightly.
Enjoy The Shows


The Disney Wonder had three different shows available throughout our stay. We saw Golden Mickeys, Disney Dream and Frozen. They were all amazing. We enjoyed all of them. From the costumes to the talented actors/actresses, we were really impressed.
The Food!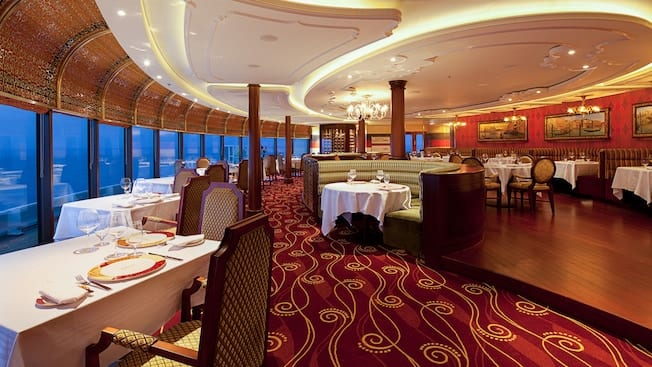 For an additional fee, you can get a reservation at Palo, a chic adult exclusive restaurant that is known to be fantastic! I had every intention of trying to get into Palo and was bummed I didn't make it happen. It's on my list to do next time for sure! You can dine here for brunch or dinner and it is very recommended that you get reservations in advance that will be confirmed 30 days before your cruise. Also to note is their dress code: "We recommend dress pants or slacks and a collared shirt for men, and a dress, skirt or pants and a blouse for women. Jeans may also be worn if in good condition (no holes). Please no tank tops, swimsuits, swimsuit cover-ups, shorts, hats, cut-offs, torn clothing, t-shirts with offensive language and/or graphics, flip-flops or tennis shoes."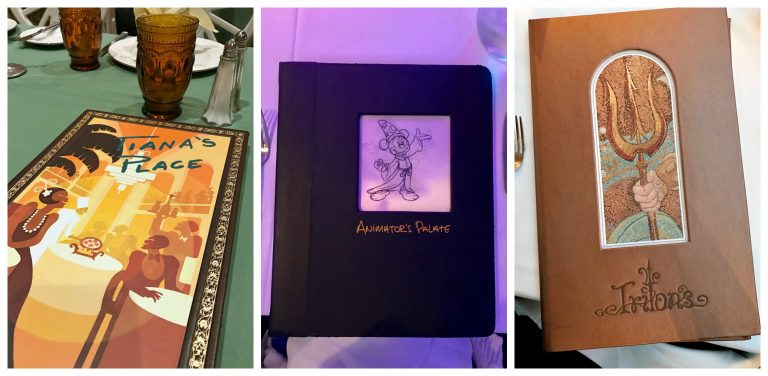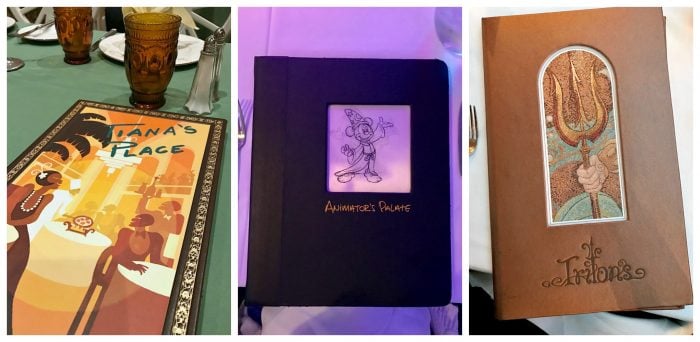 During our 3 night cruise, we had the pleasure of dinging at each of the ship's restaurants that all come complimentary with your cruise unless you are ordering alcohol. Tiana's Place, Animator's Palate and Triton's were all an absolute blast. See my post HERE that goes into more detail about the restaurants.
Room Service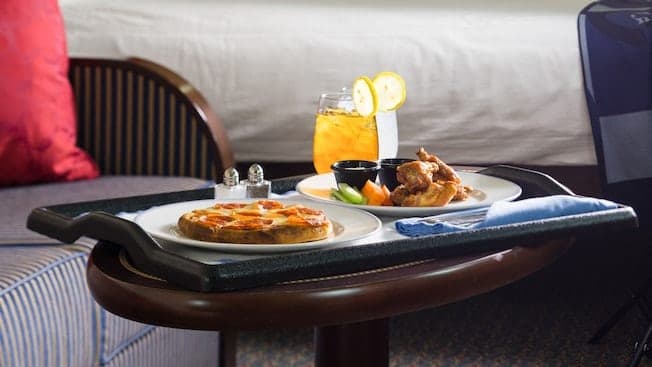 You can feast on made-to-order dishes in the comfort of your stateroom 24 hours a day—with most meal items included in the price of your cruise. I hear the milk and cookies is a fun way to end the night from room service.
Pools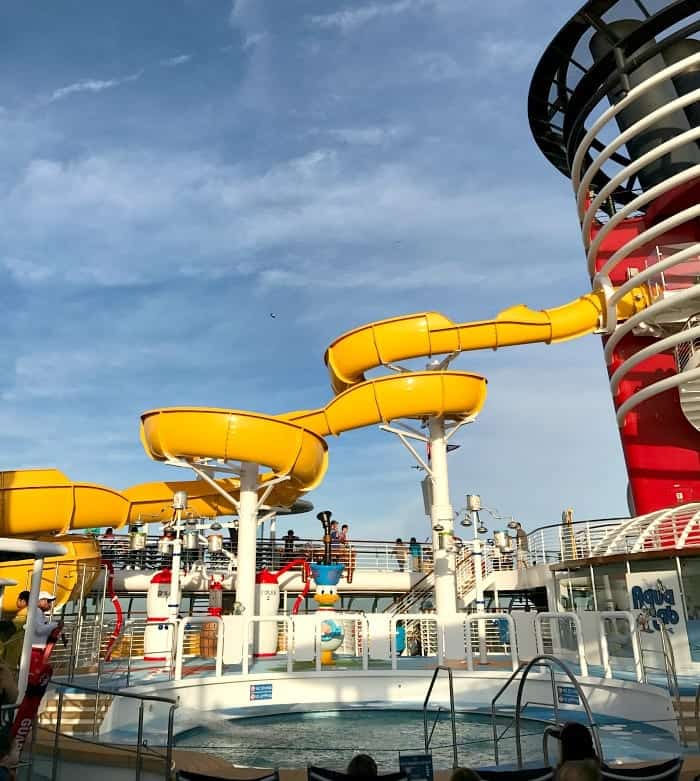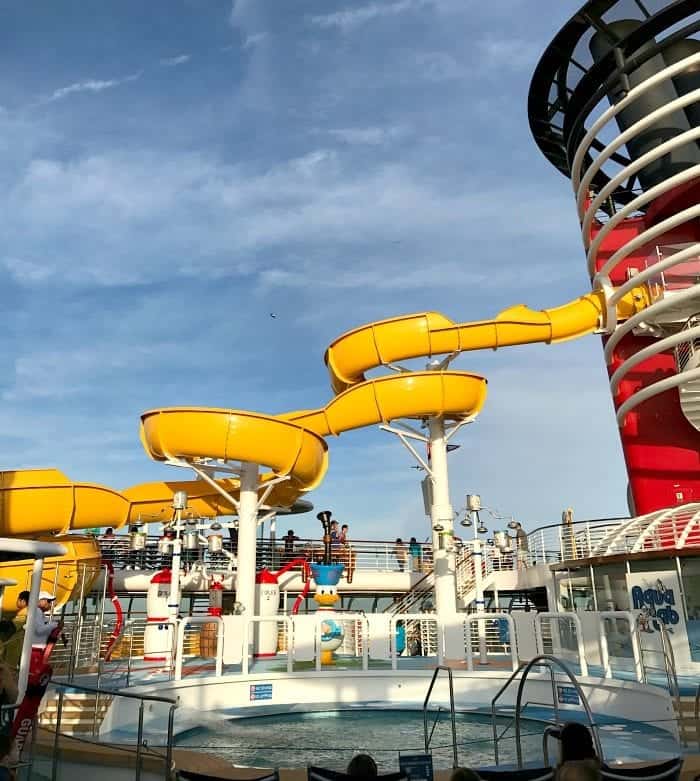 The cruise has a kids pool area and an adults only pool area. Check them both out and take advantage of a nice pool day.
All You Can Eat Ice Cream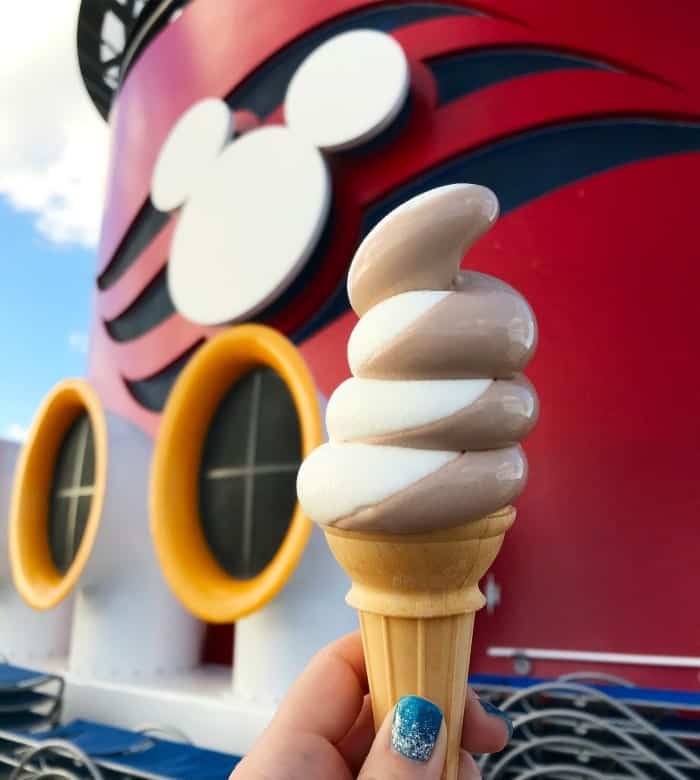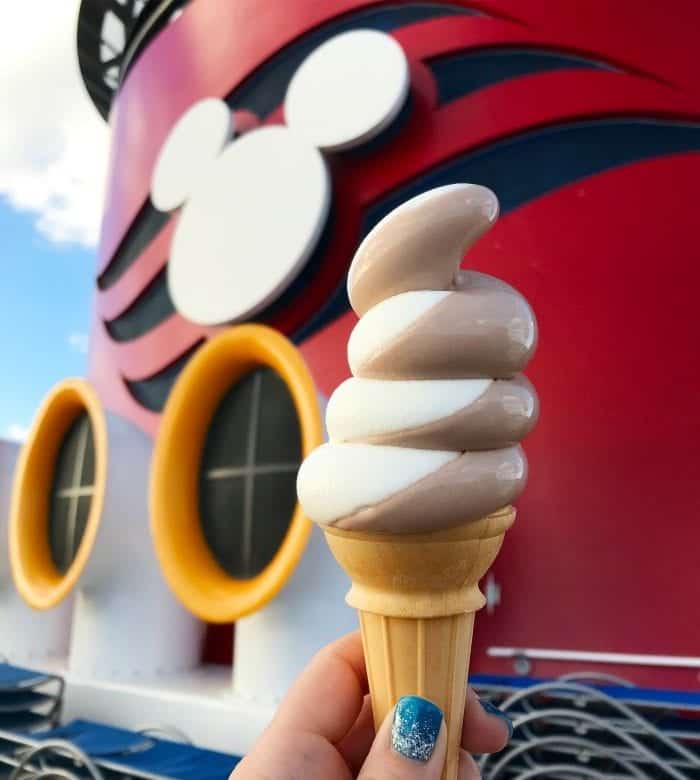 I'm pretty sure if you talk to anyone on a Disney cruise, they'll say one of the highlights is hands down the soft serve machine for anytime ice cream. I got pretty good at the swirl, ha!
More Food


On the top deck by the pools, you have a nice variety of foods right at your fingertips. Boiler Bites is burgers, chicken fingers, french fries while there's Pinocchio's Pizzaria around the corner with all day pizza. Daisy's De Lites has some lighter options like wraps, sandwiches, salads and build your own noodle/rice bowls.
Castaway Cay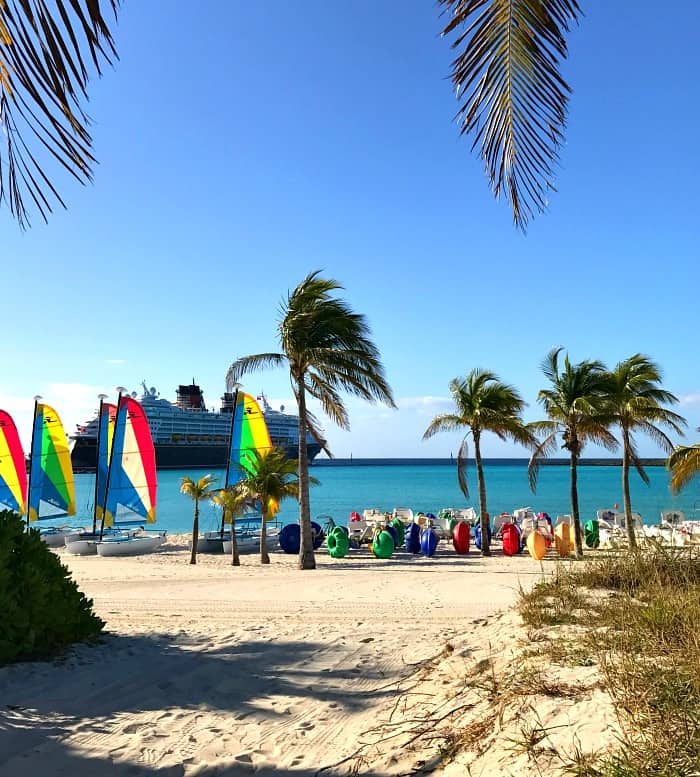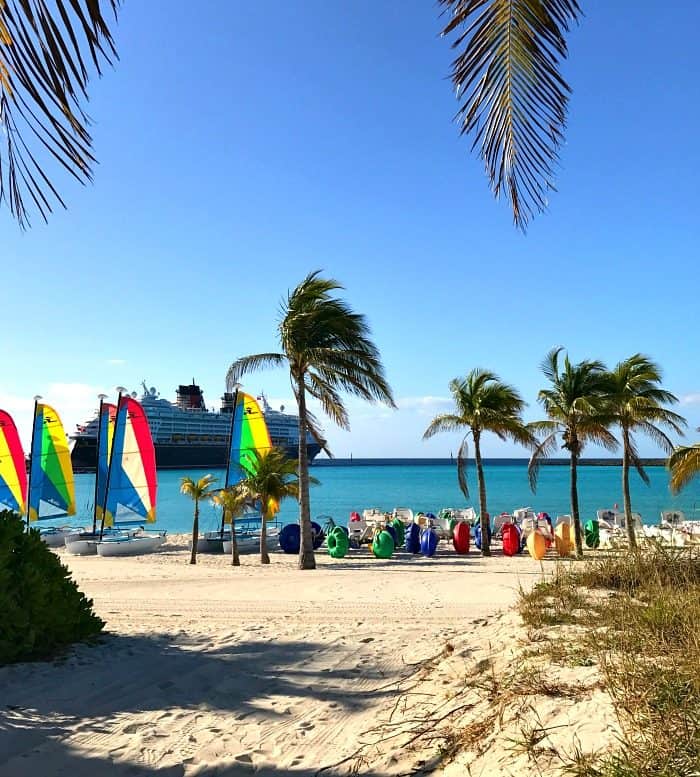 Castaway Cay is Disney's private island that you get to explore on select Disney Cruises depending on where you're headed. Our Disney Wonder Cruise departing from Port Canaveral happened to include Castaway Cay in the Bahamas and I could not have been more excited. So much to do and see. Be sure to check out my full tour of Castaway Cay HERE.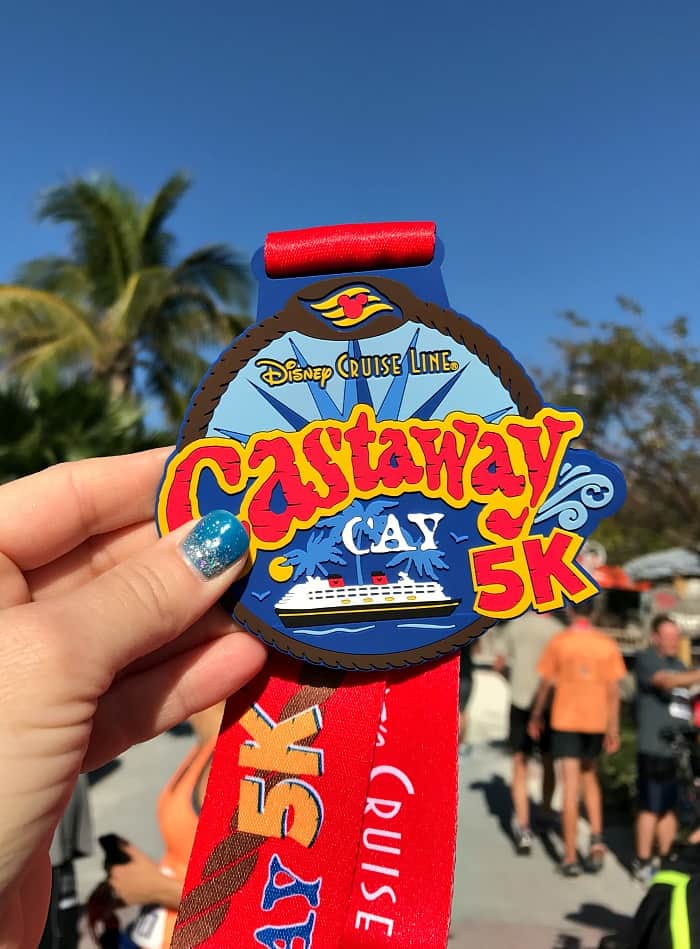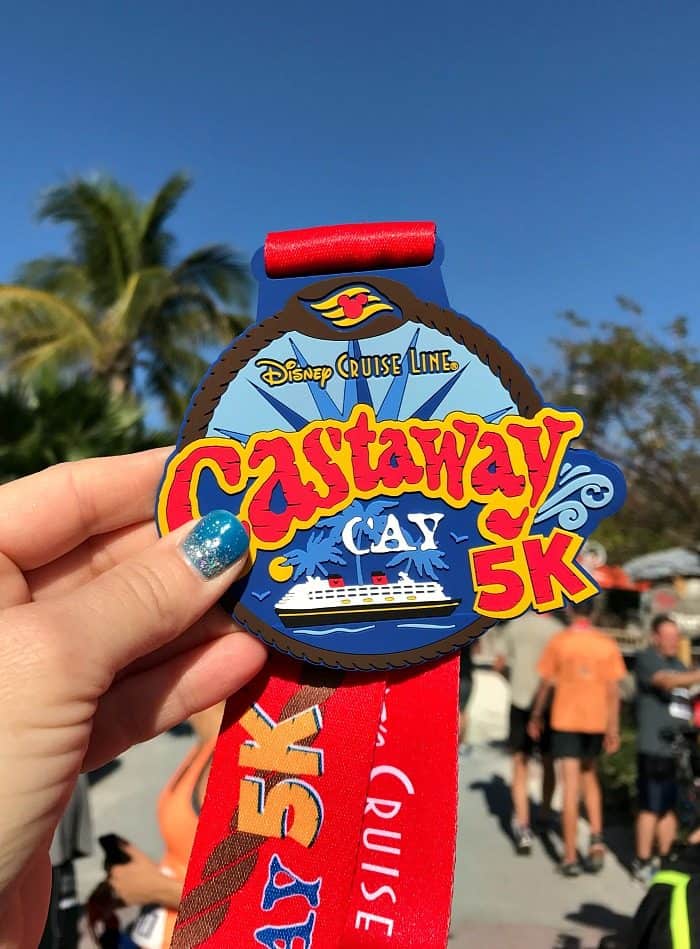 The cruise guests can sign up in advance to run Castaway Cay's 5K. My husband ran, I was the cheerleader at the finish line 🙂 Just make sure you sign up at Guest Relations before the run.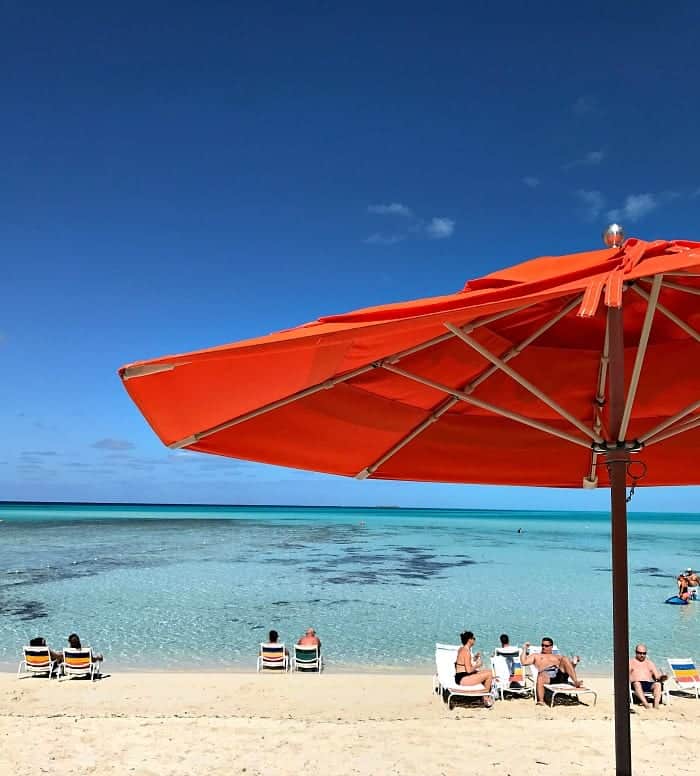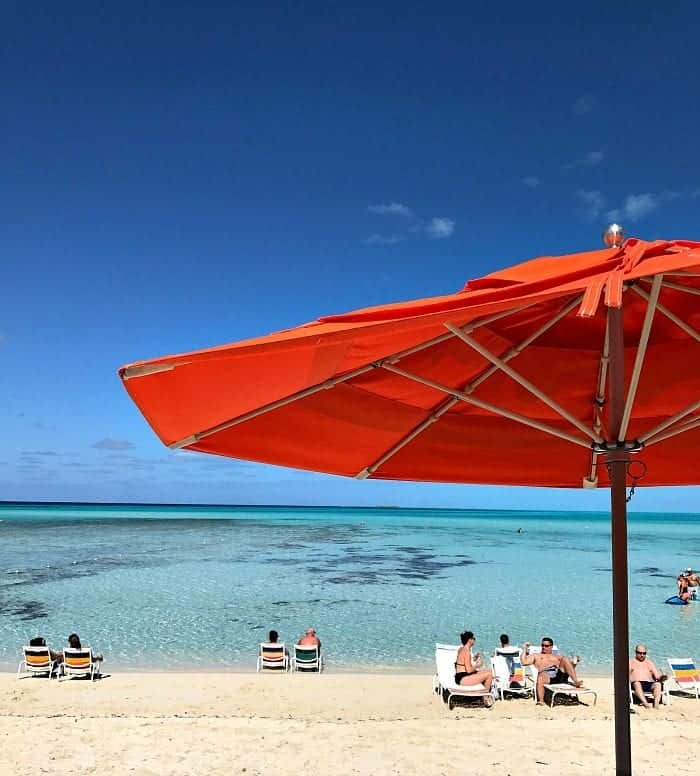 One of our favorite spots on Castaway Cay was the adults only beach, Serenity Bay. You take a little shuttle over and can enjoy your BBQ lunch, ice cream and live music. It was dreamy.
Most important, have fun and don't be afraid to act like kids. We did and it was an absolute blast!
Pin Tips-Disney Cruising For Adults