I am so excited to be offering a lucky Picky Palate reader a $500 Gift Card to go shopping with MacKenzie-Childs! So many fun things to choose from from kitchen, to bedroom to garden. Wait until you browse their website. You'll want one of everything 🙂


"MacKenzie-Childs is located on a 65-acre former dairy farm overlooking Cayuga Lake in the heart of the Finger Lakes region. The grounds–open to the public–house our production studio, a Second-Empire farmhouse that is open for tours, and a retail shop filled with MacKenzie-Childs tableware, home furnishings, and gifts from around the world.
The picturesque farm is also home to a small herd of Scottish Highland cattle, dozens of birds roosting in the Gothic Revival-style Chicken Palace, a duck pond, a former Cornell horse barn, a 1930's greenhouse, spectacular and ever-changing gardens, and plenty of hay fields.
Soon after acquiring the farm, MacKenzie-Childs turned the dairy barn into a working production studio where today handmade, hand-decorated majolica pottery, tile, furniture, and home furnishings are crafted by our talented artisans. The production studio includes design, clay molding, firing, painting, furniture and upholstery-making areas and employs over 100 artisans on site"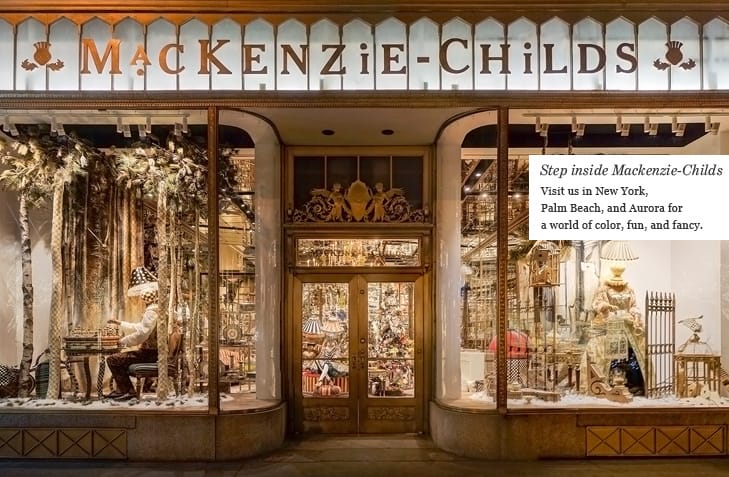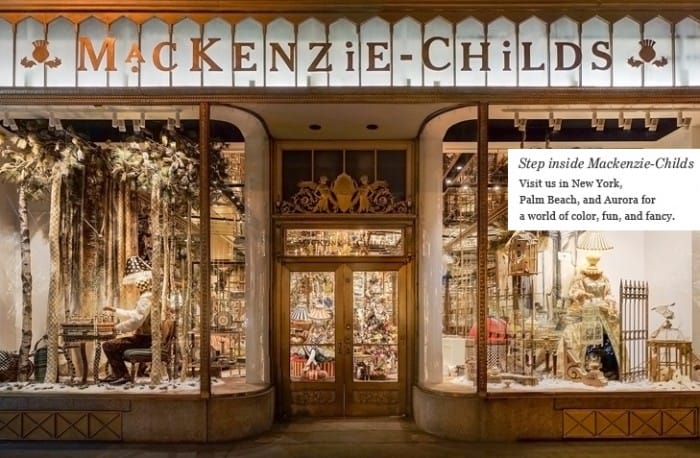 I hope I can visit their amazing store front someday, how beautiful is this?!
You can find MacKenzie-Childs on Facebook, Twitter Instagram and Pinterest.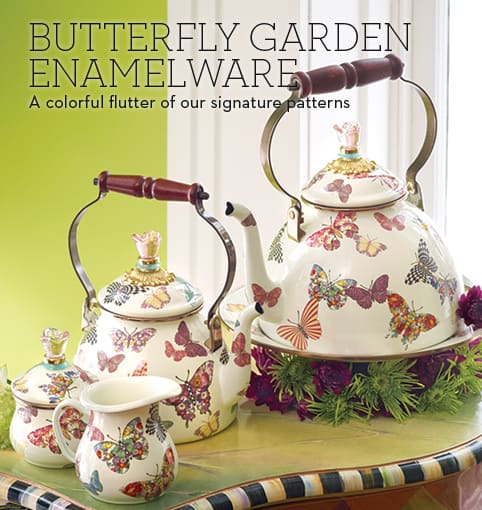 Butterfly Garden Enamelware
Loving the butterfly pattern! So happy and colorful. Can't wait to get my dinnerware in this fun print!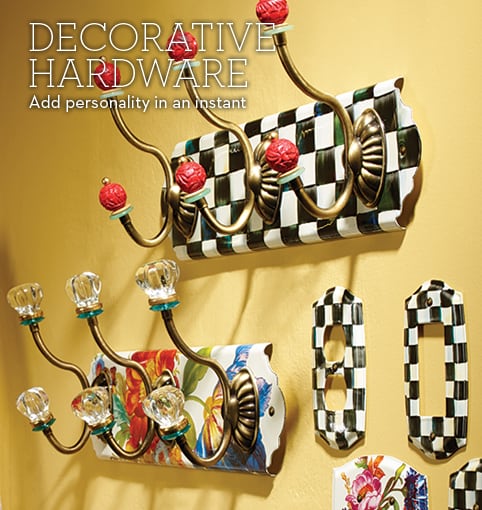 How fun to add classic MacKenzie-Childs Decorative Hardware patterns to every room in your home!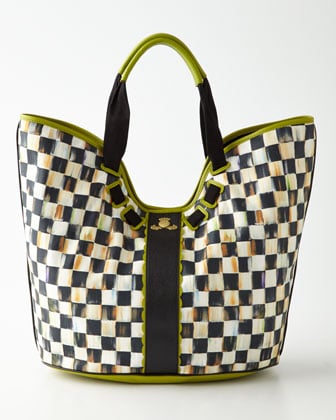 Loving Mackenzie-Childs Personal Accessories. This classic pattern is great! They offer bags and totes, hats, jewelry and socks to name a few.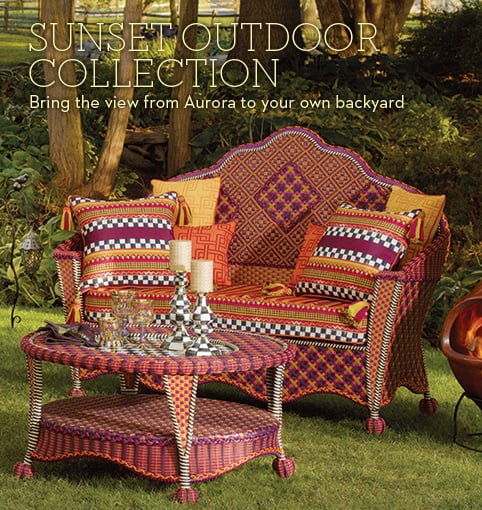 How gorgeous is their Sunset Outdoor Collection?! These colors are just stunning.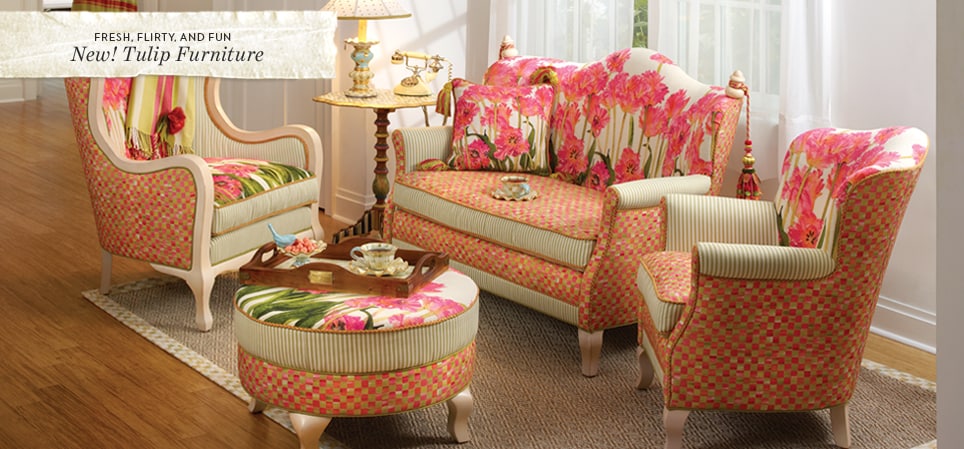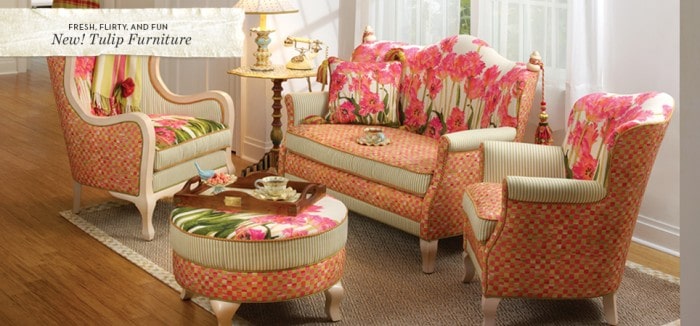 This Tulip and Poppy Furniture!! To die for!
To enter the giveaway, see Rafflecopter widget below. Good Luck!