Sharing The BEST Food at Disney Aulani Resort! Disney Hawaii is so dreamy! Our family vacation to Disney's Aulani Resort was unforgettable!
Disney Aulani
January 2018, we had the opportunity of visiting Disney Aulani Resort with our family. It was an absolute dream! Read about our entire stay HERE. You can also see my Instagram Profile where I saved all of my Insta Stories to my Highlights to watch anytime. Lots of great videos.
Can't wait to show you all of our favorite eats during our visit. There's a LOT, so buckle up, let's get started!
The Best Food at Disney's Aulani Resort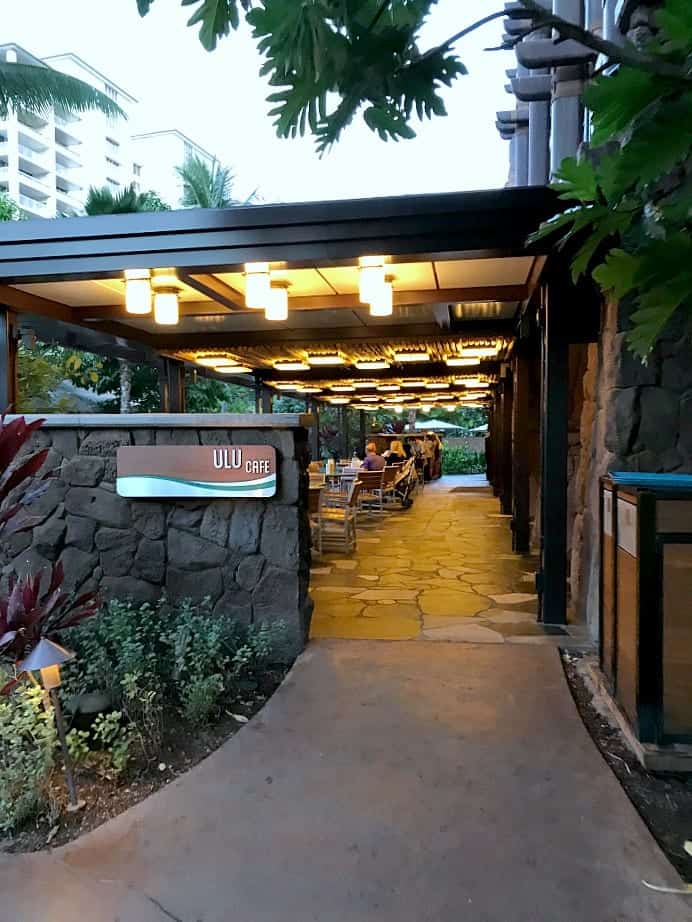 Ulu Cafe was our favorite! We pretty much lived out of Ulu Cafe during our trip. This quick service cafe is open for breakfast, lunch and dinner. We visited numerous times throughout the day.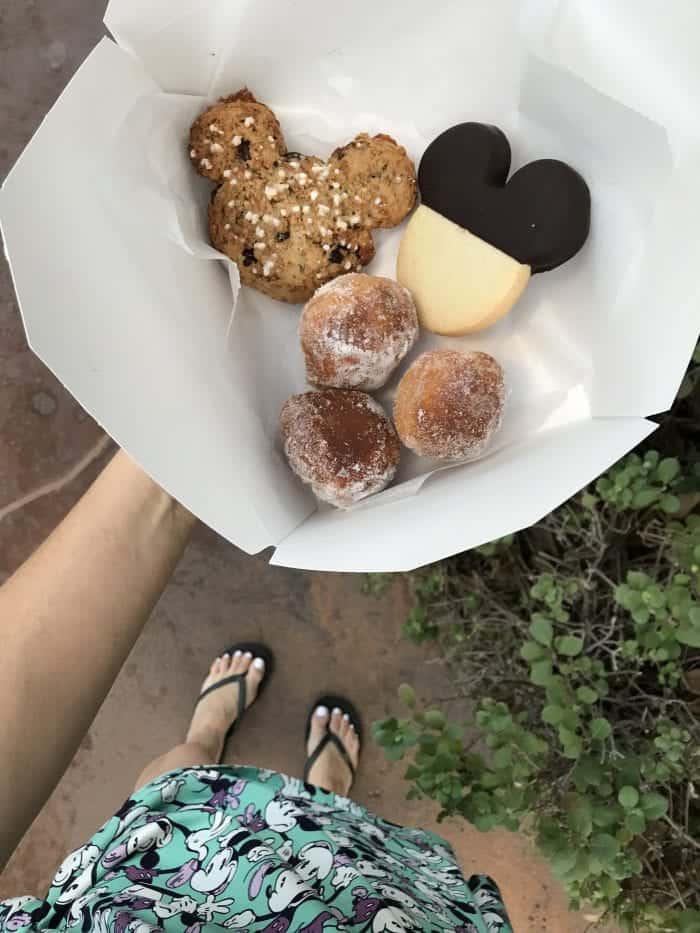 Some fun treats I picked up for breakfast.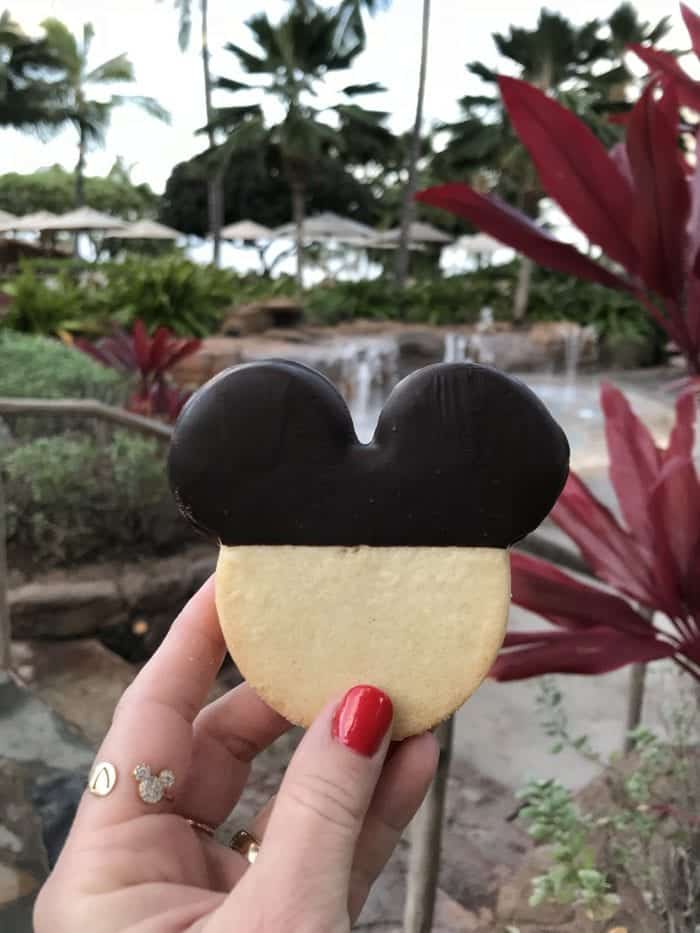 They had the best Mickey Shaped Cookies and treats!!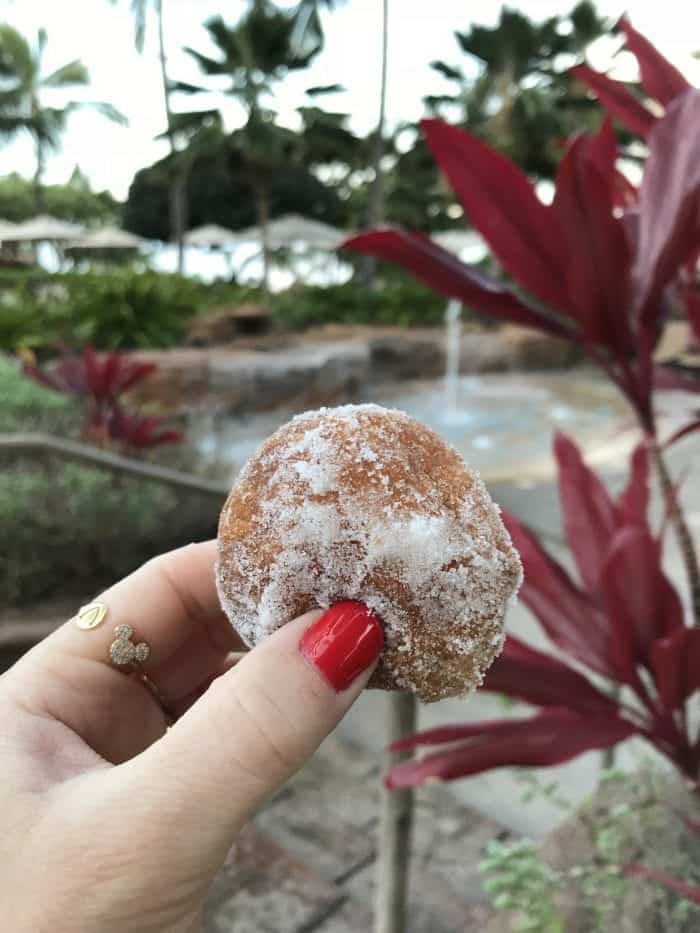 Thes Malasada Doughnuts were our favorite served during breakfast. So so good! They had different flavored sugars to choose from.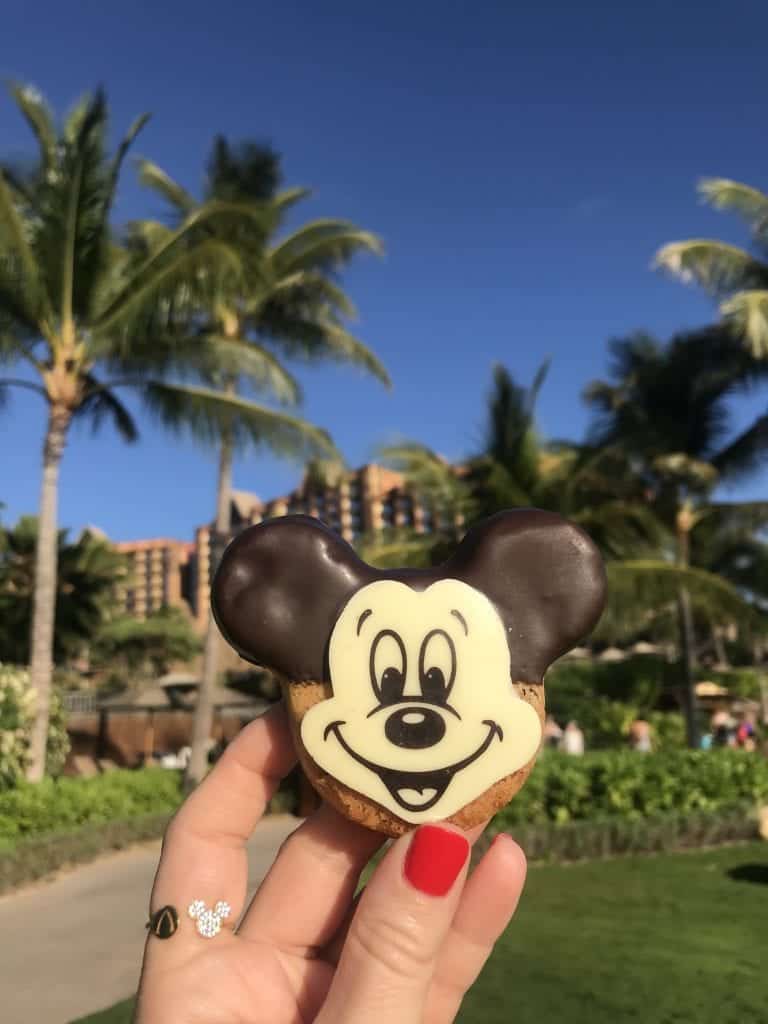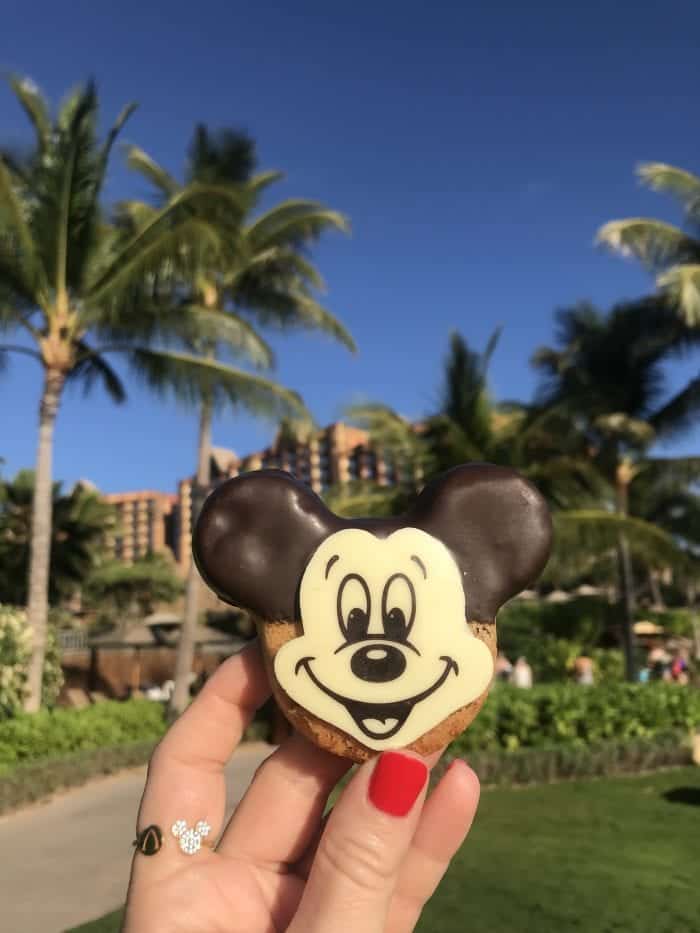 Another adorable Mickey Cookie from Ulu Cafe.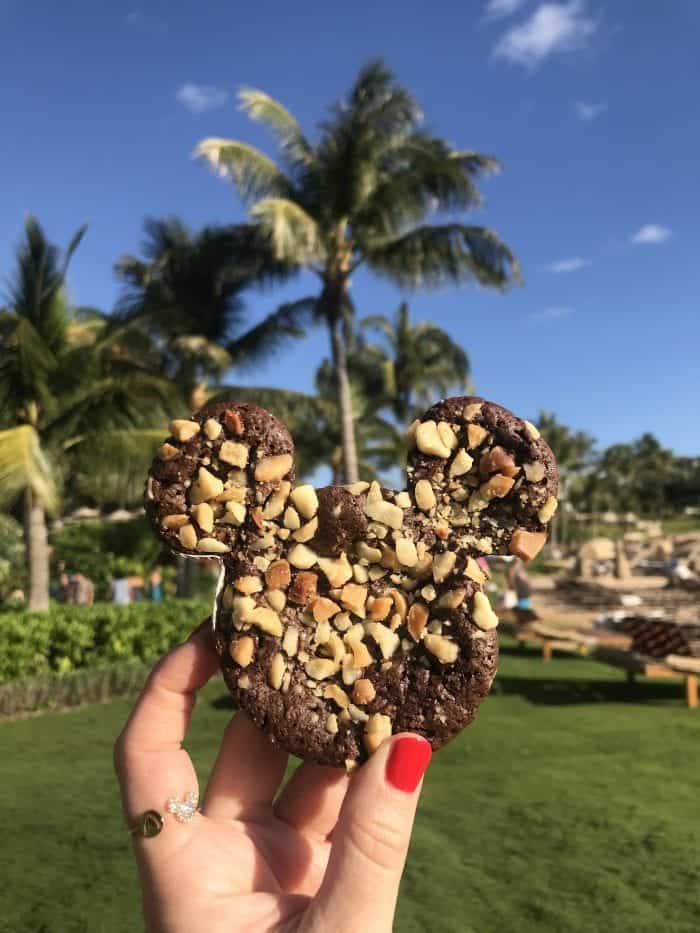 Mickey Brownie also from Ulu Cafe. Those macadamia nuts!!!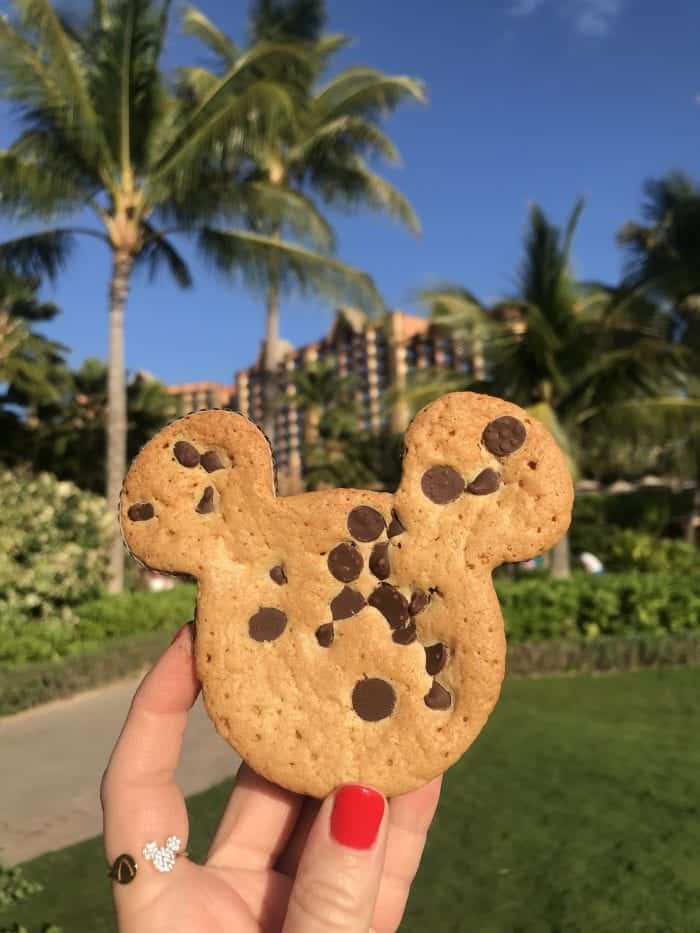 This was the best Mickey Shaped Chocolate Chip Cookie!!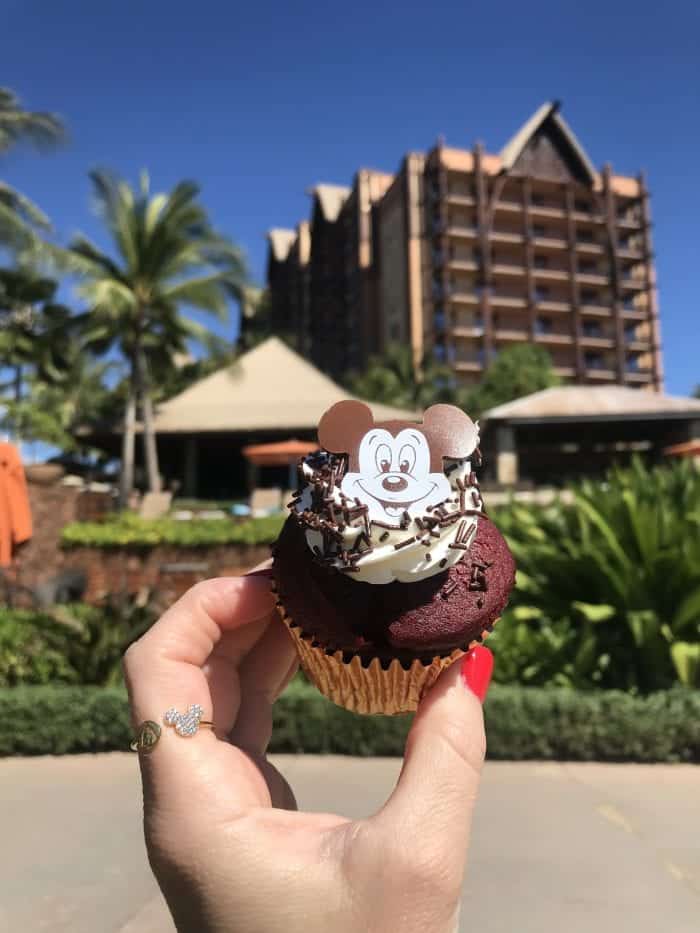 Mickey Red Velvet Cupcake, also from Ulu Cafe.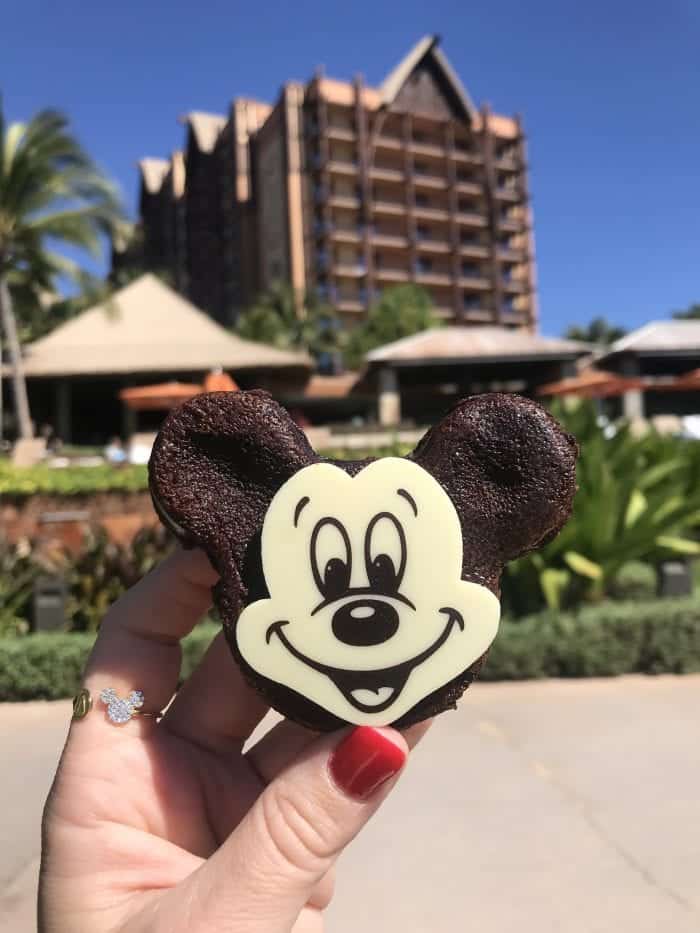 This Mickey Brownie was AMAZING. So soft and ultra chocolate-y!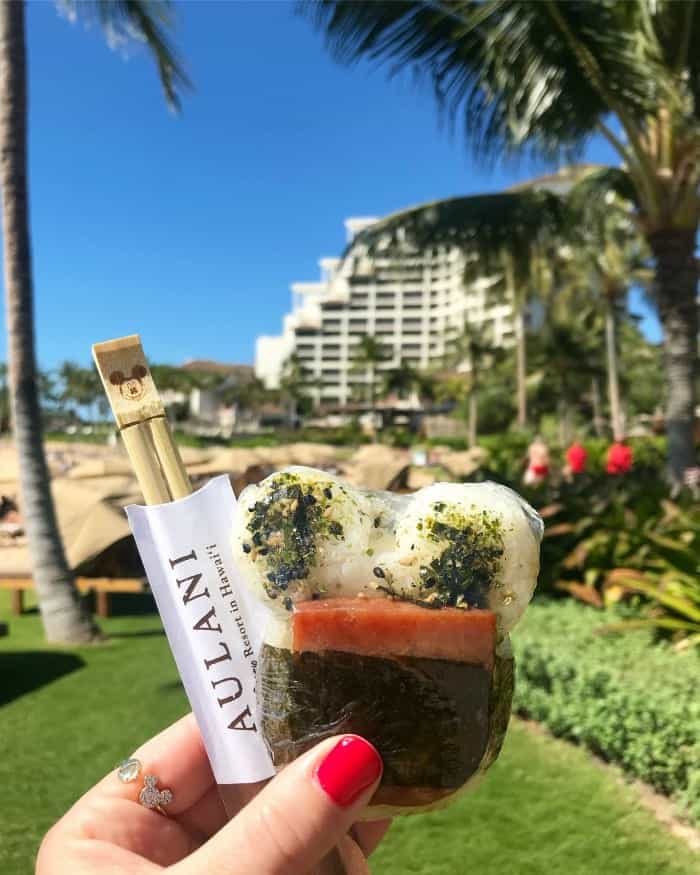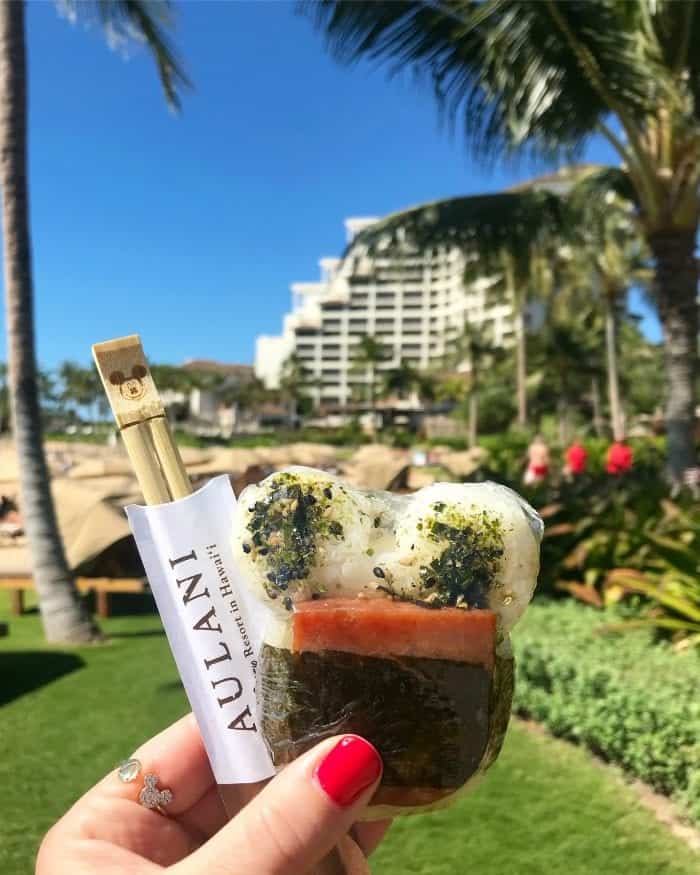 The Mickey Spam Musubi was one of my favorites. I got it for lunch daily!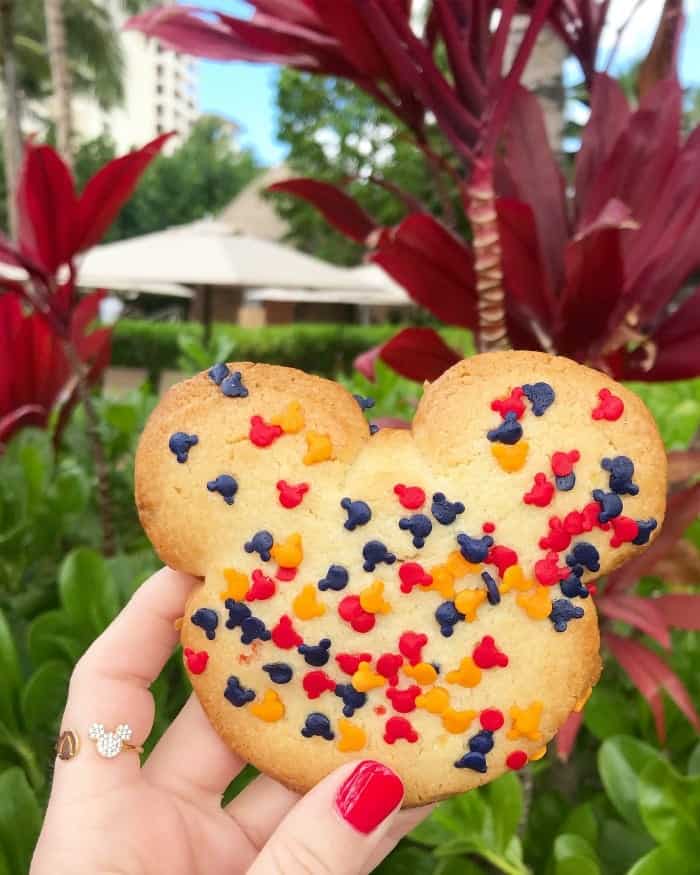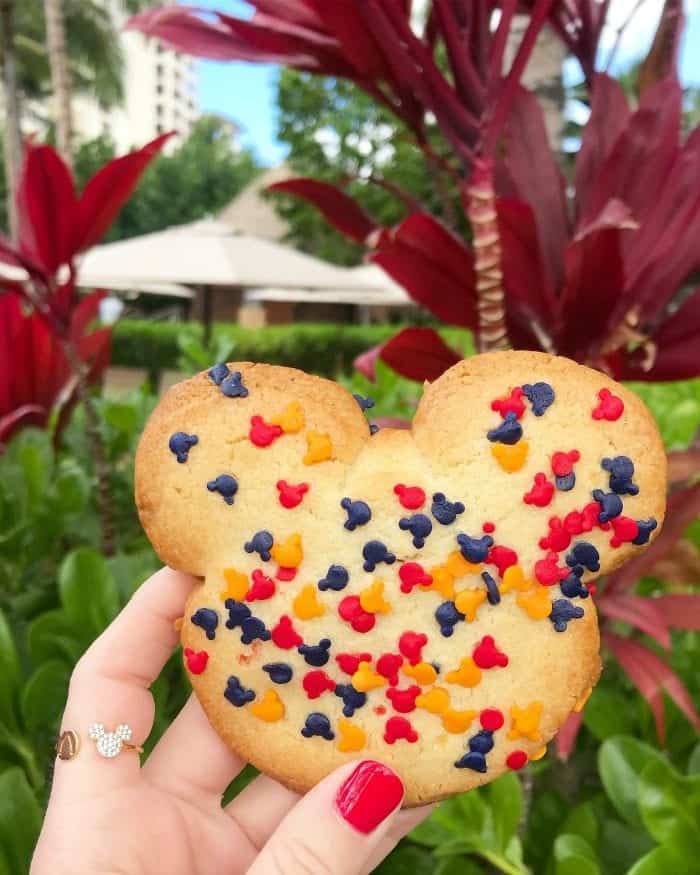 Just keeps getting better and better with the Mickey treats.
Aulani Re-fillable Popcorn Bucket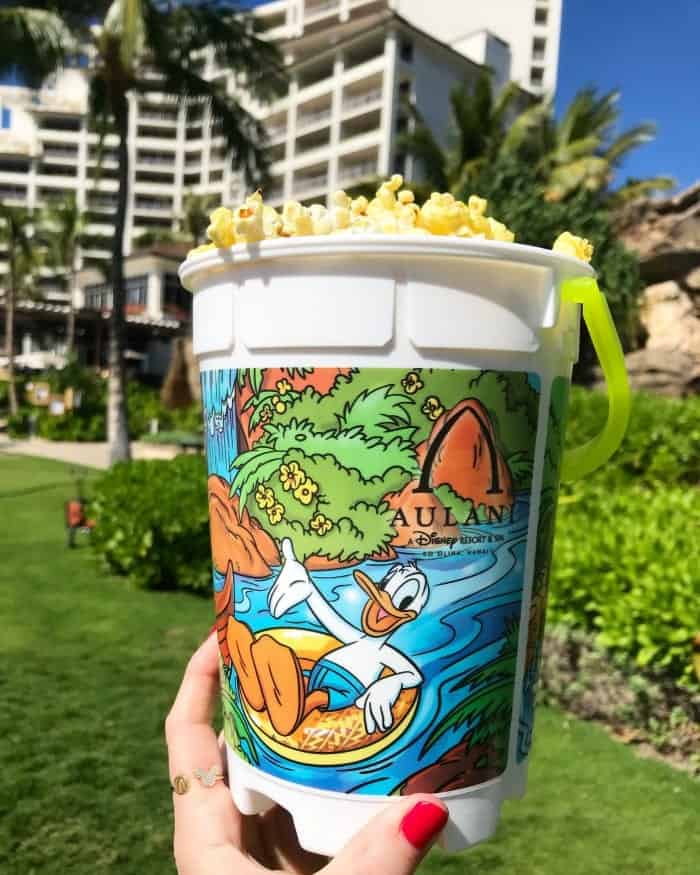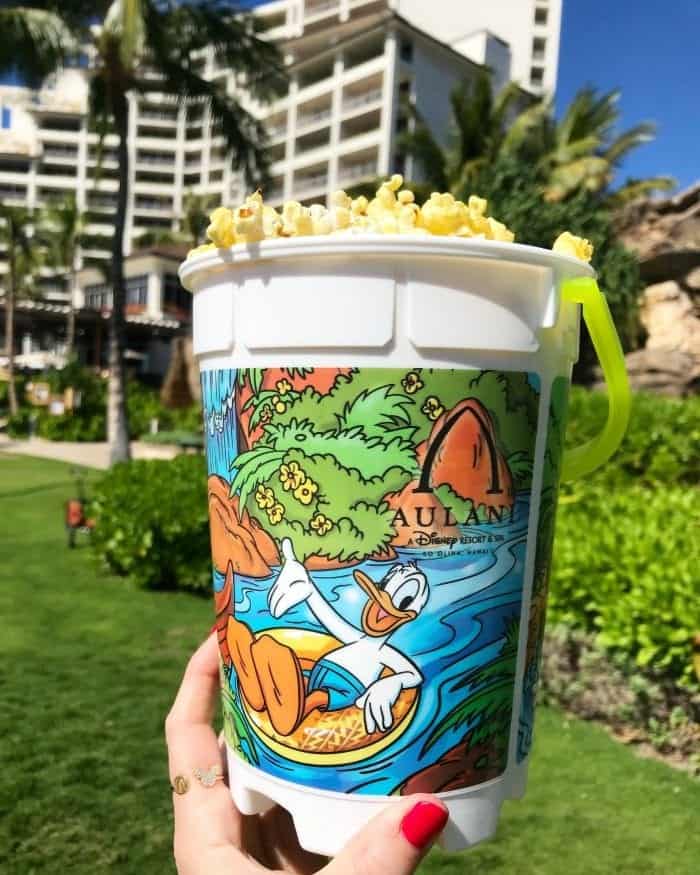 We picked up the Aulani Popcorn Bucket from the Ulu Cafe, it was $15 with $1.50 refills during your stay.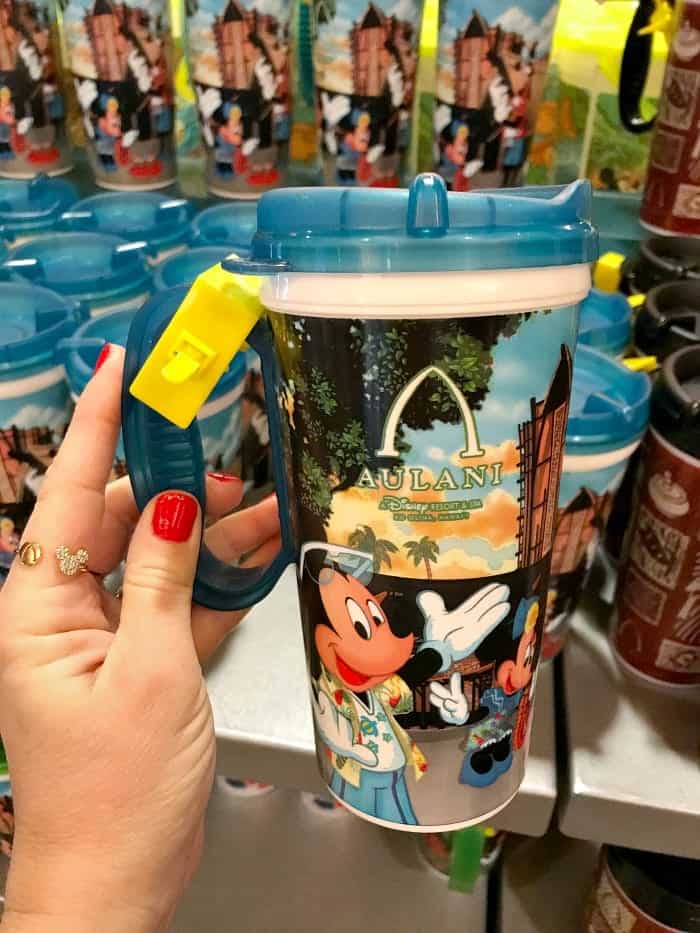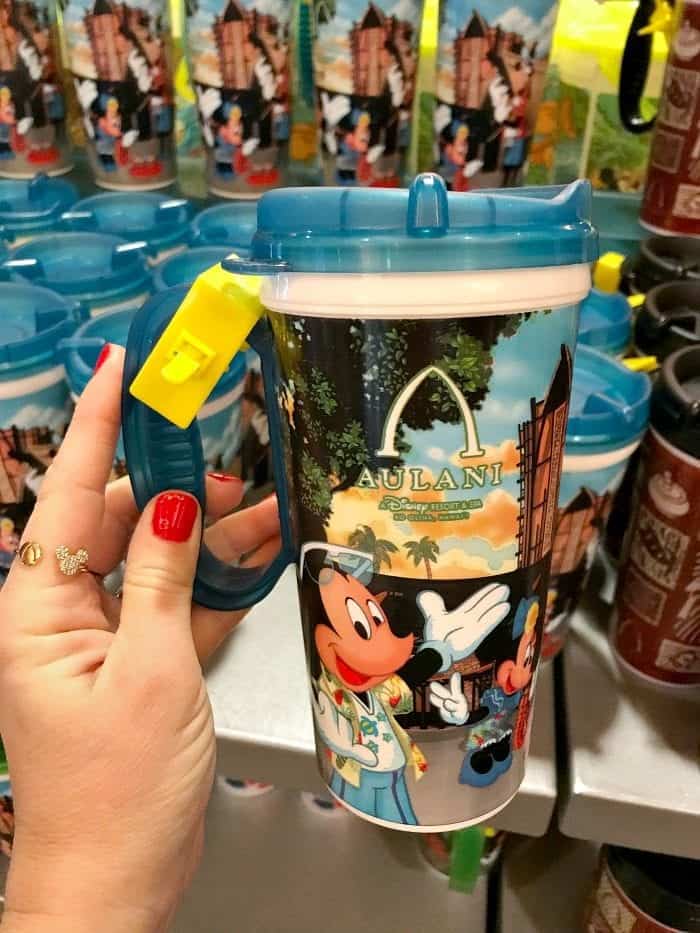 The re-fillable mug was $18.99 with free re-fills during your stay.
Aulani's Mama's Snack Stop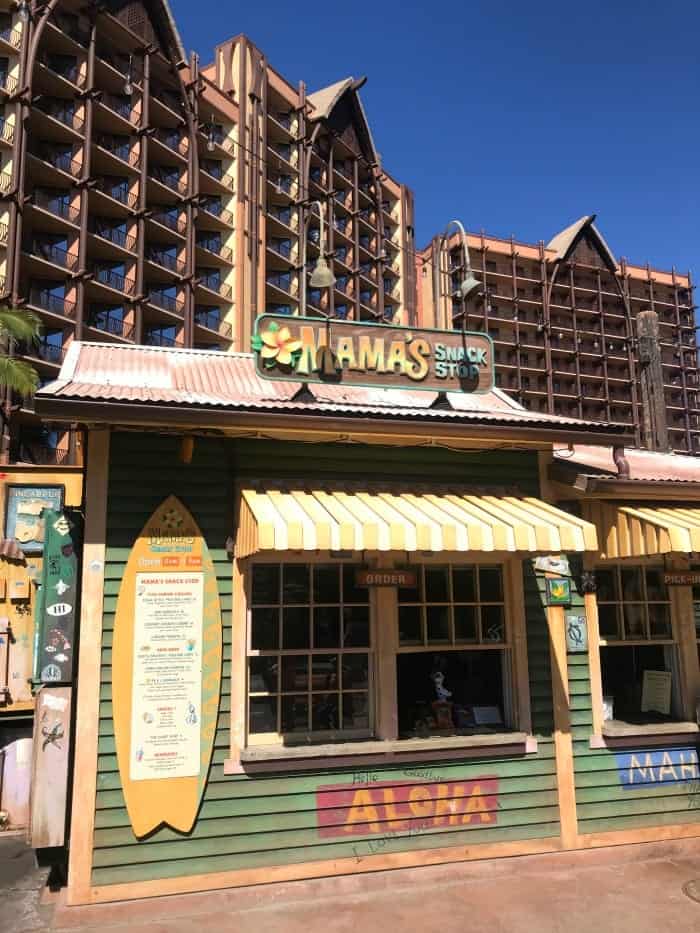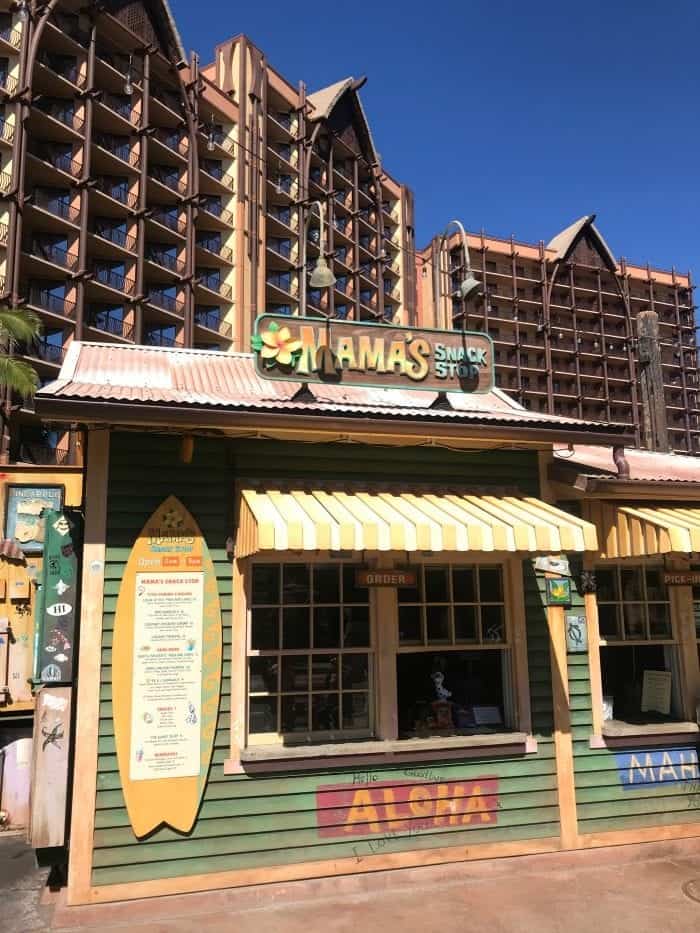 A perfect stop for lunch is Mama's Snack Shop. Shrimp, Fish Sandwiches, Chicken Fingers, lots of great options.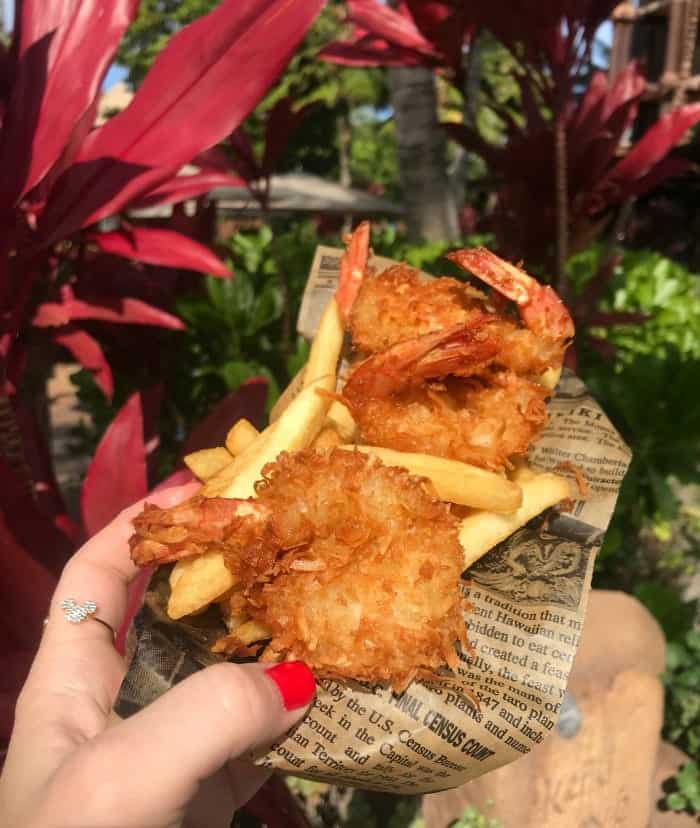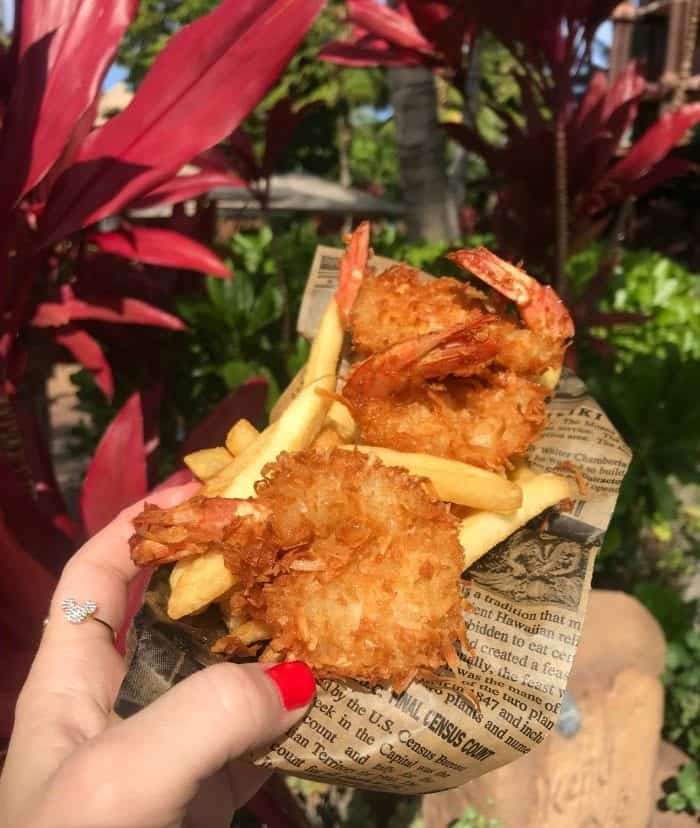 The Coconut Shrimp!! Our favorite.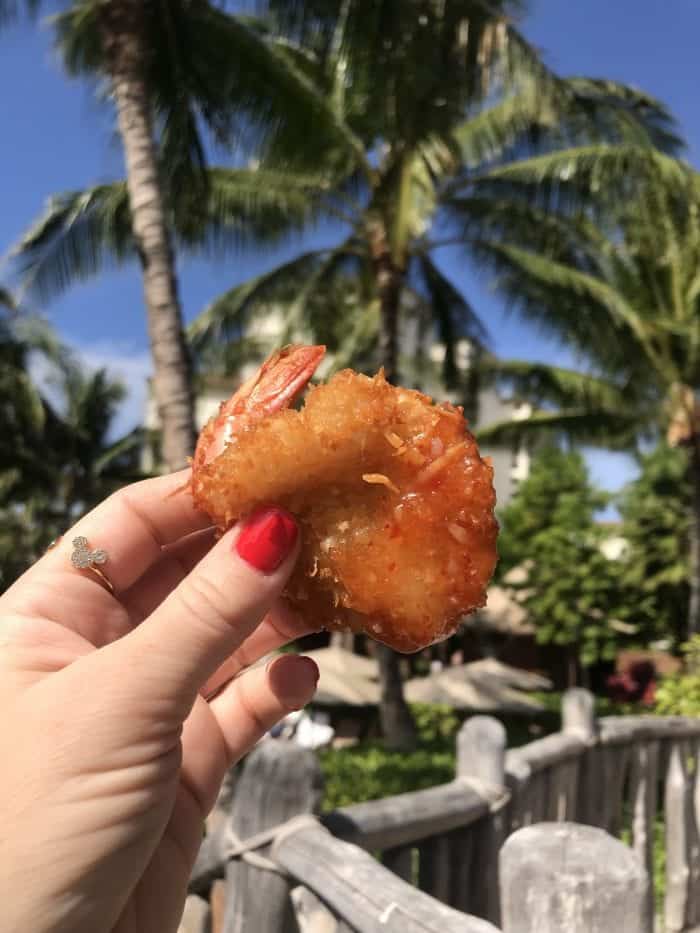 Don't forget to order the sweet sauce. I believe you get two for free and any additional sauces are extra.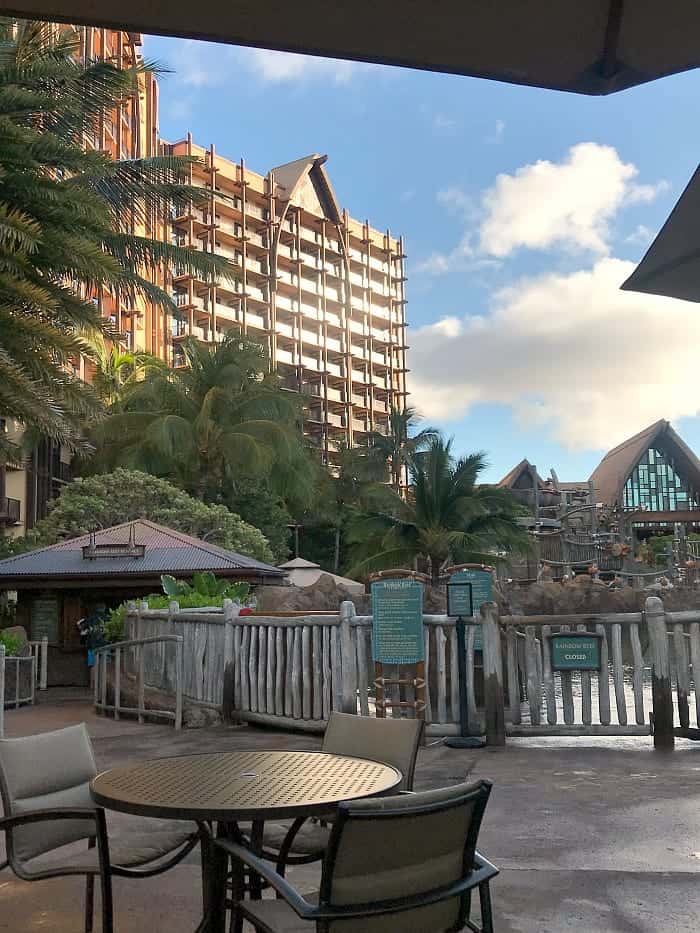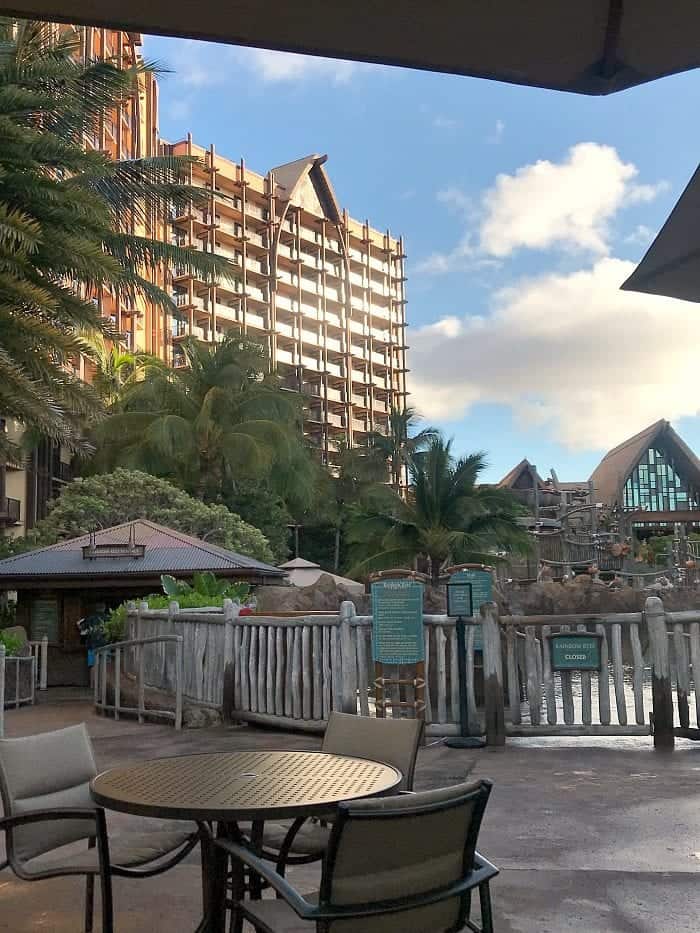 If you are looking for extra seating, check in the Rainbow Reef seating area. We took our breakfast and lunches here. Gorgeous views too.
Aulani's Papalua Shaved Ice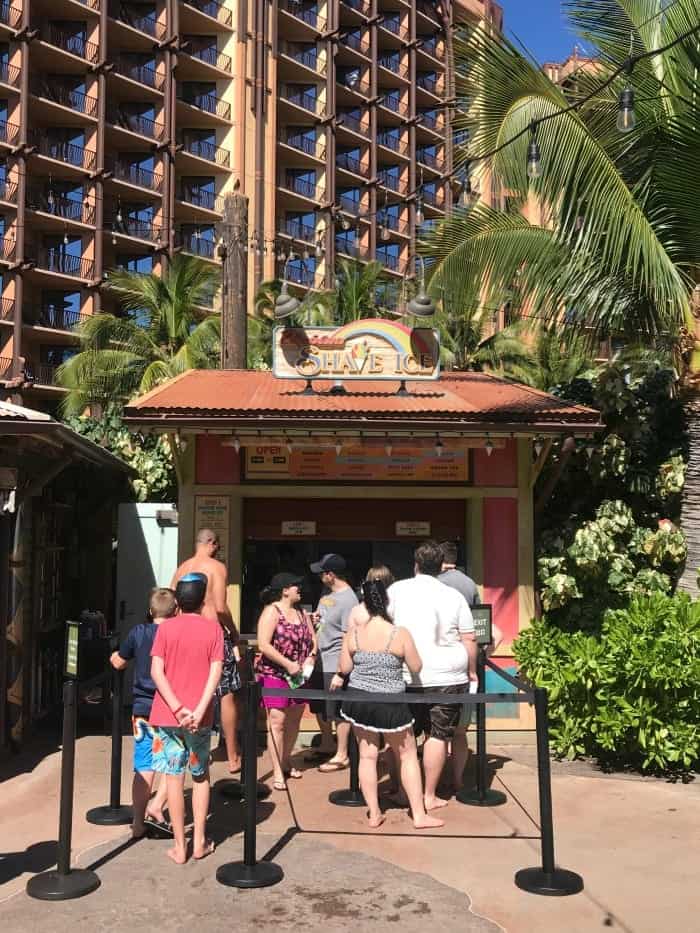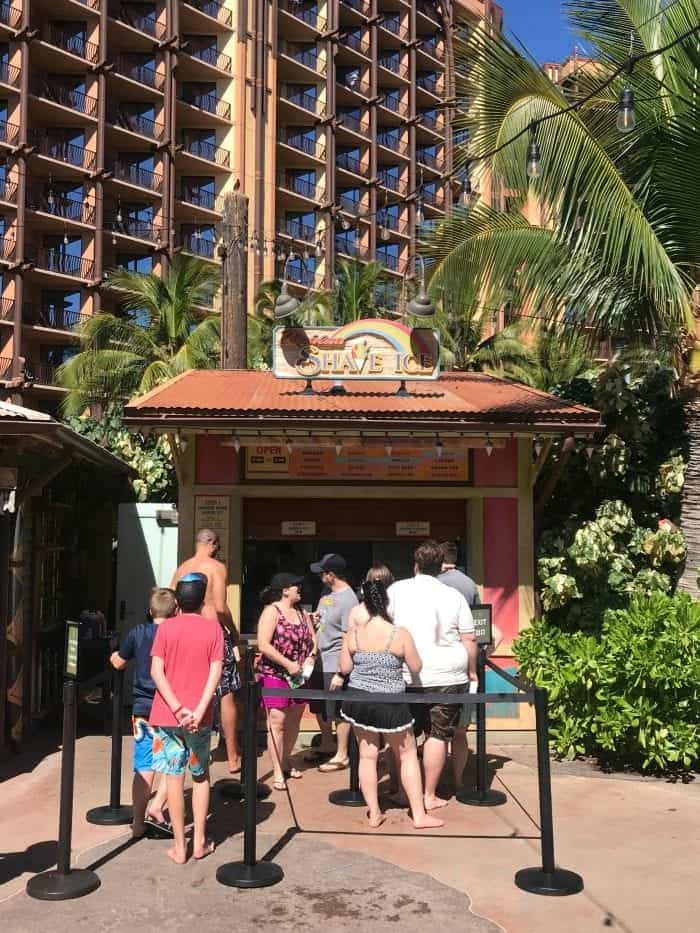 Papalua Shaved Ice was one of the highlights of my trip!! Keep scrolling to see the many varieties we enjoyed. EVERYDAY was a must 🙂
Aulani's Mickey Shaped Shaved Ice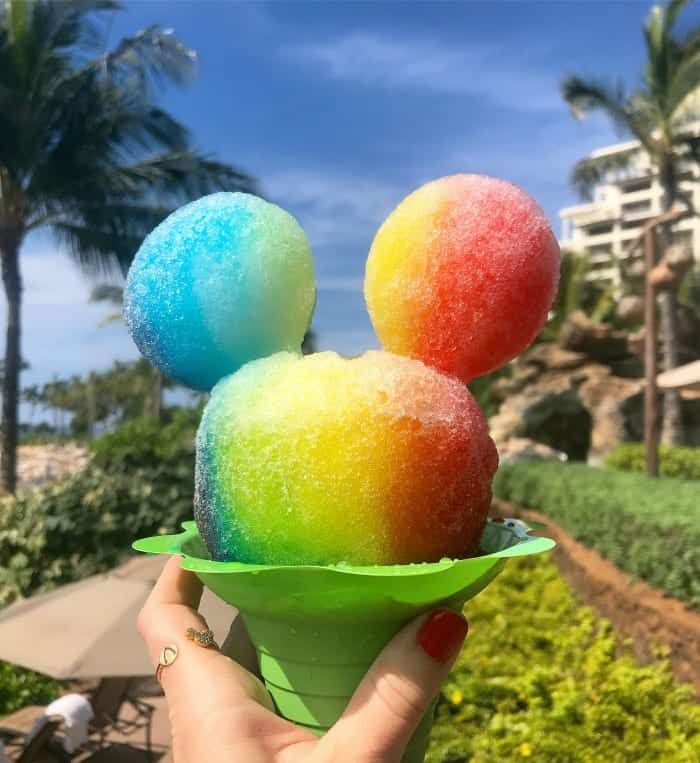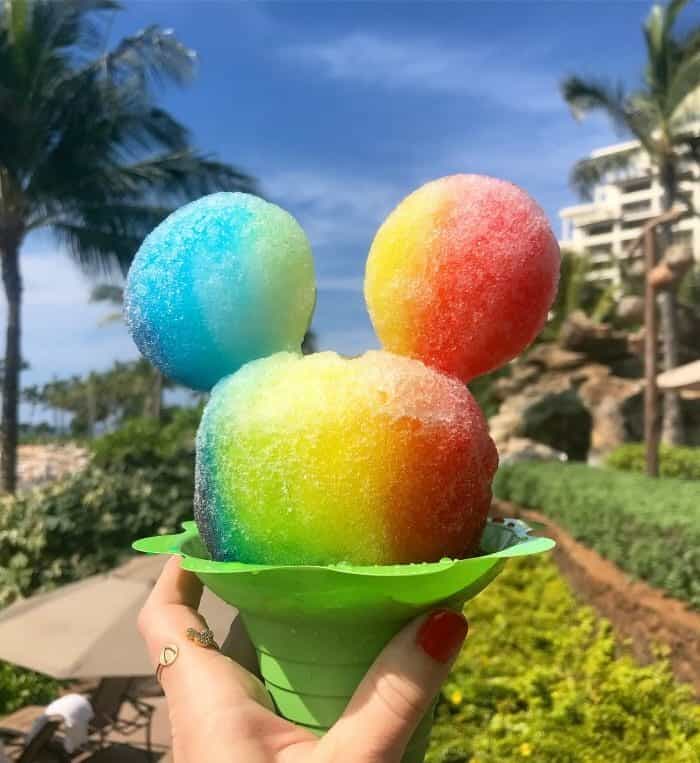 Rainbow perfection.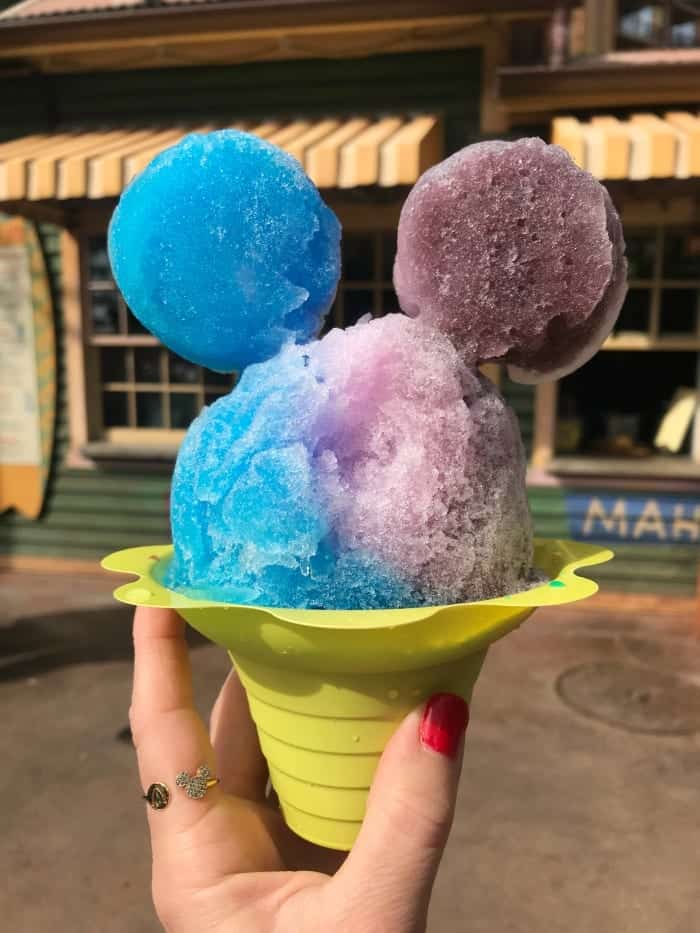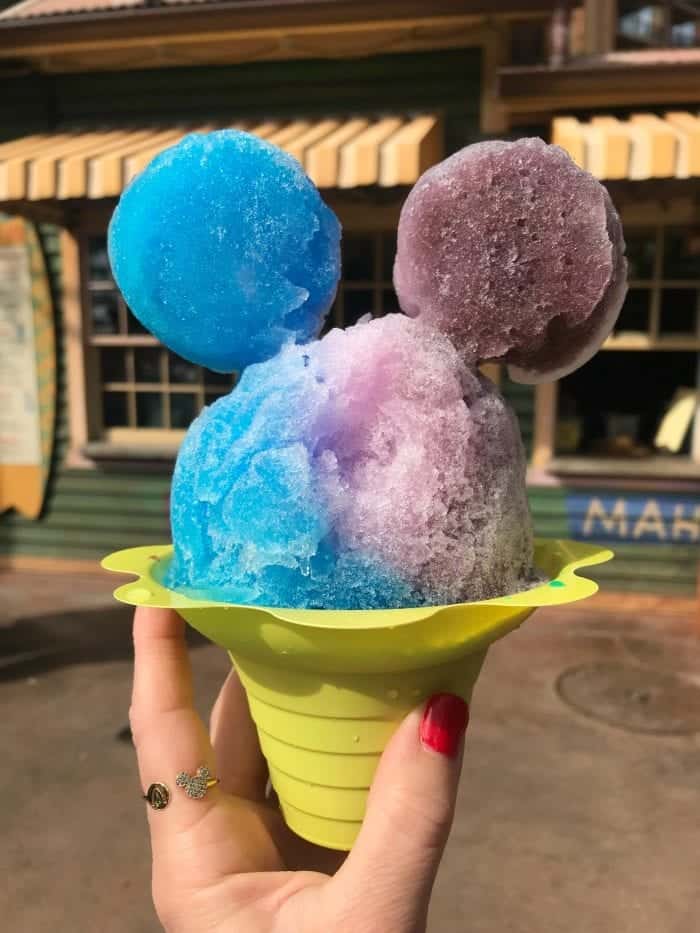 Tried grape and vanilla (the blue) too.
We decided the shaved ice with sweetened condensed milk was the absolute best. Crazy good.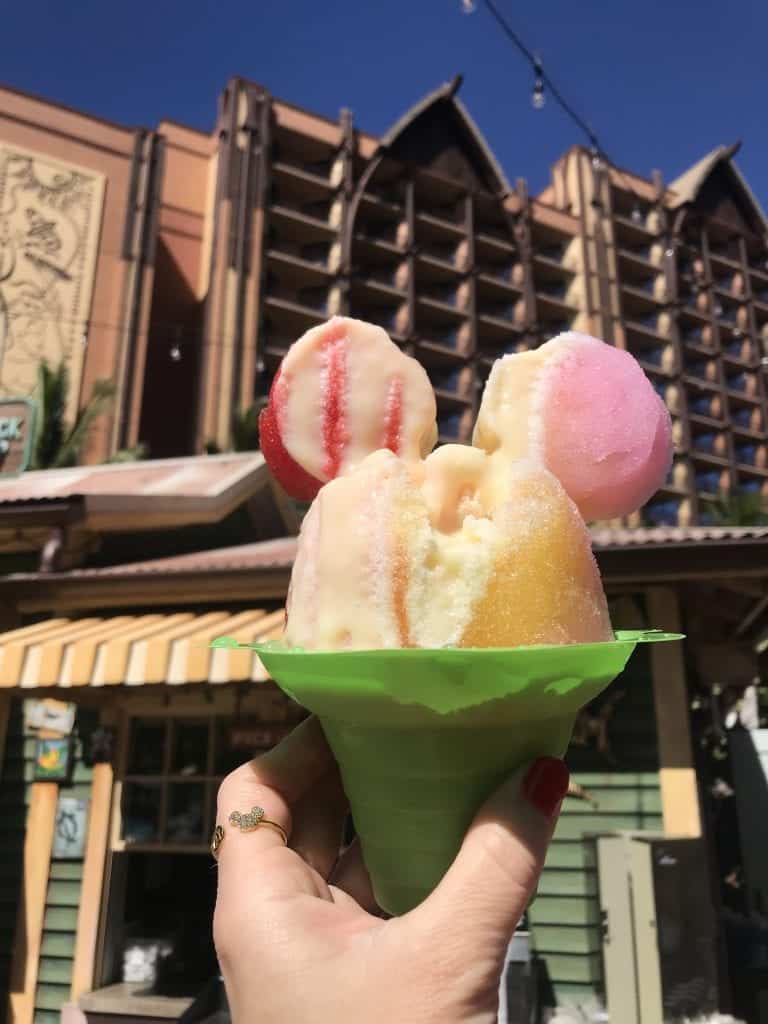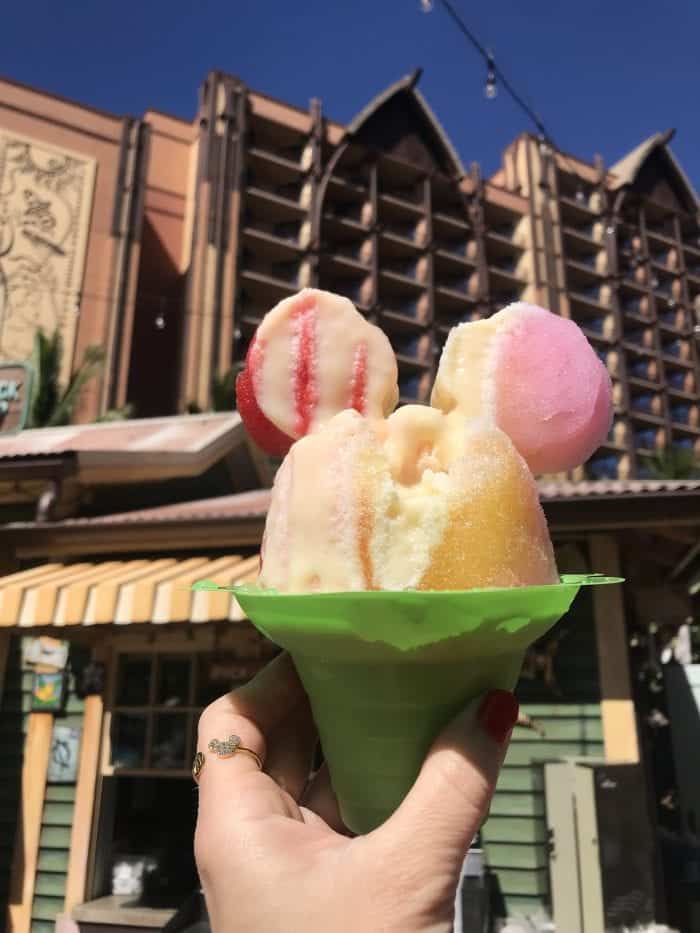 More sweet milk shaved ice! I should have counted how many we ordered, lol!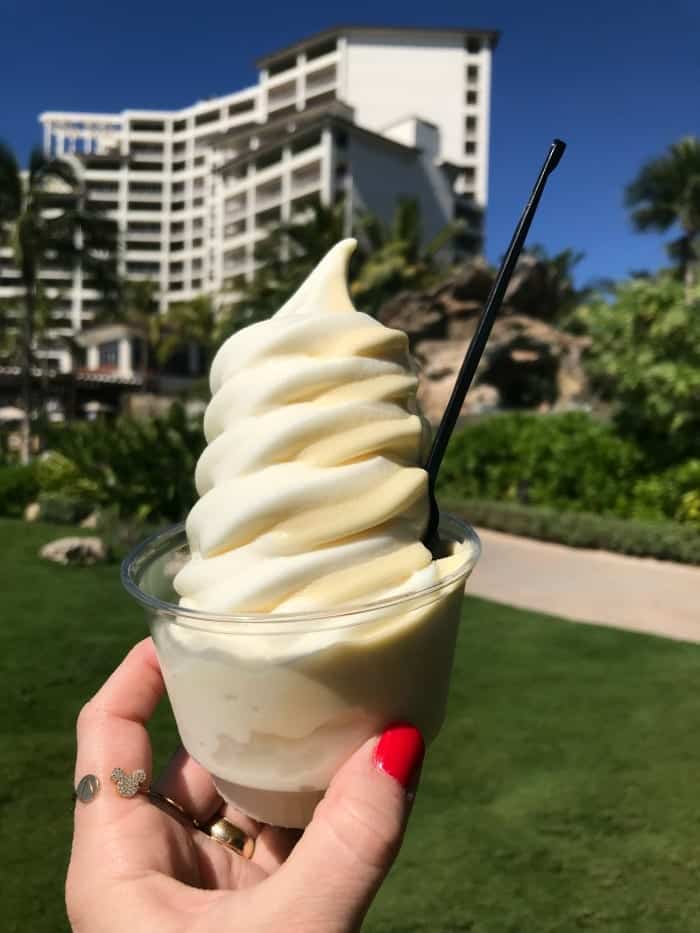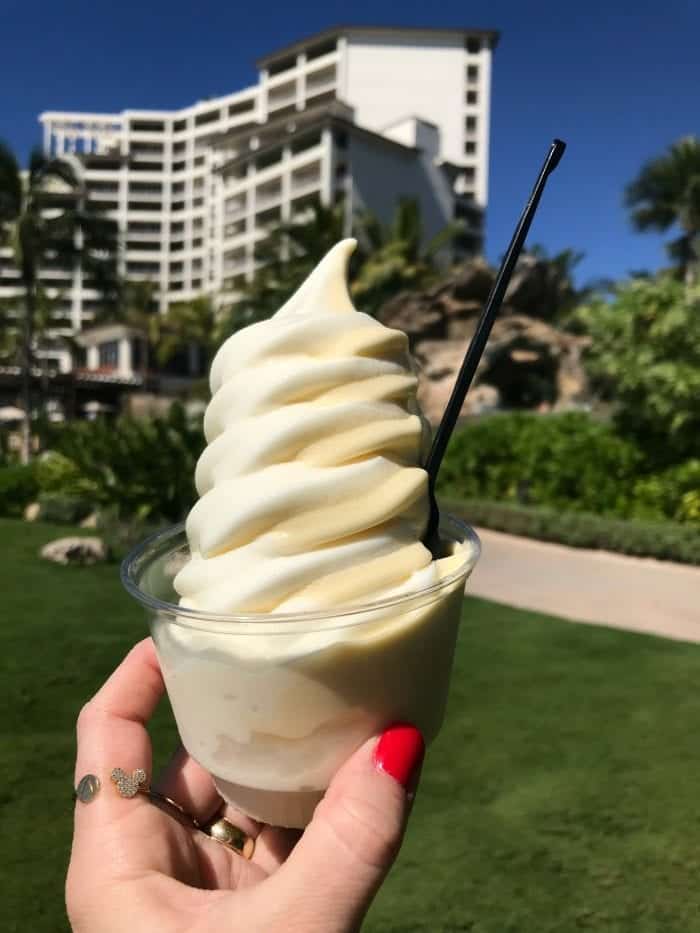 Between the beach and resort, there's Little Opehis Beachside Kiosk where you can get snacks like Dole Whips, sushi, sandwiches, pretzels, churros and drinks.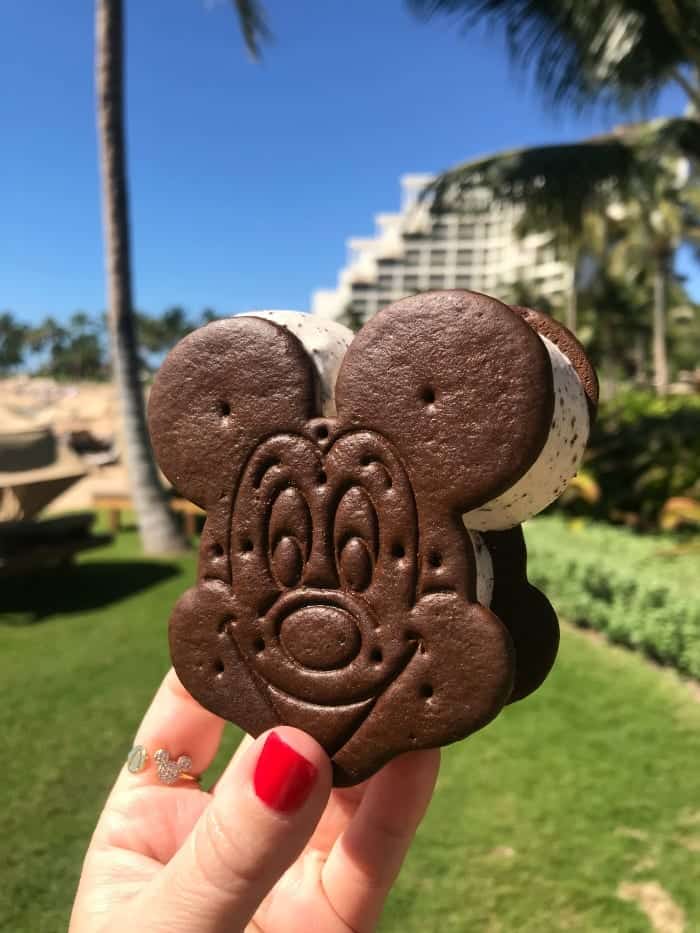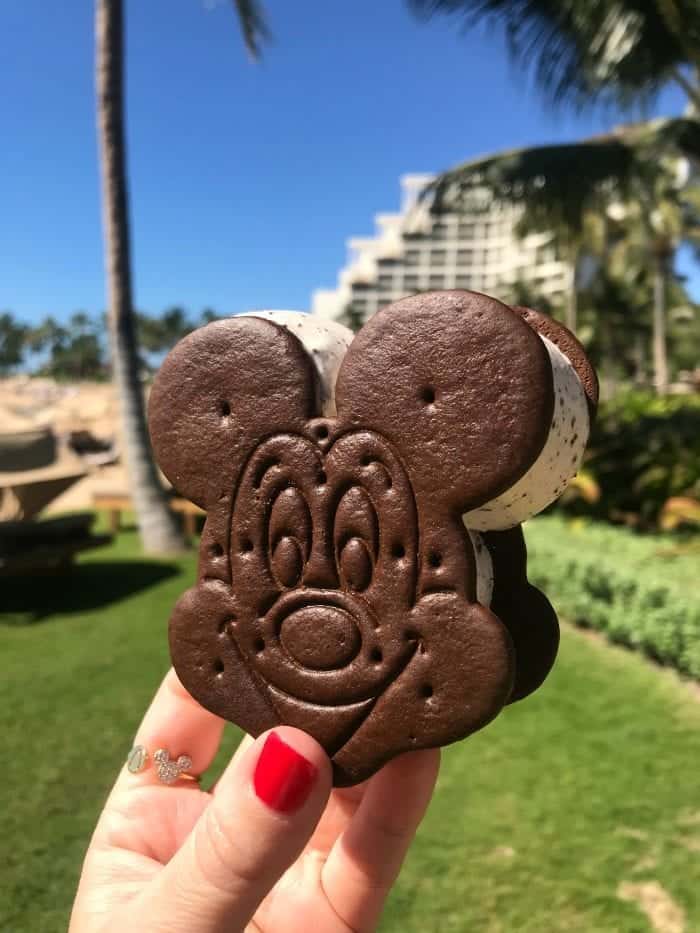 Had to get the Mickey Ice Cream Sandwich at the Beachside Kiosk too!
Makahiki Character Breakfast!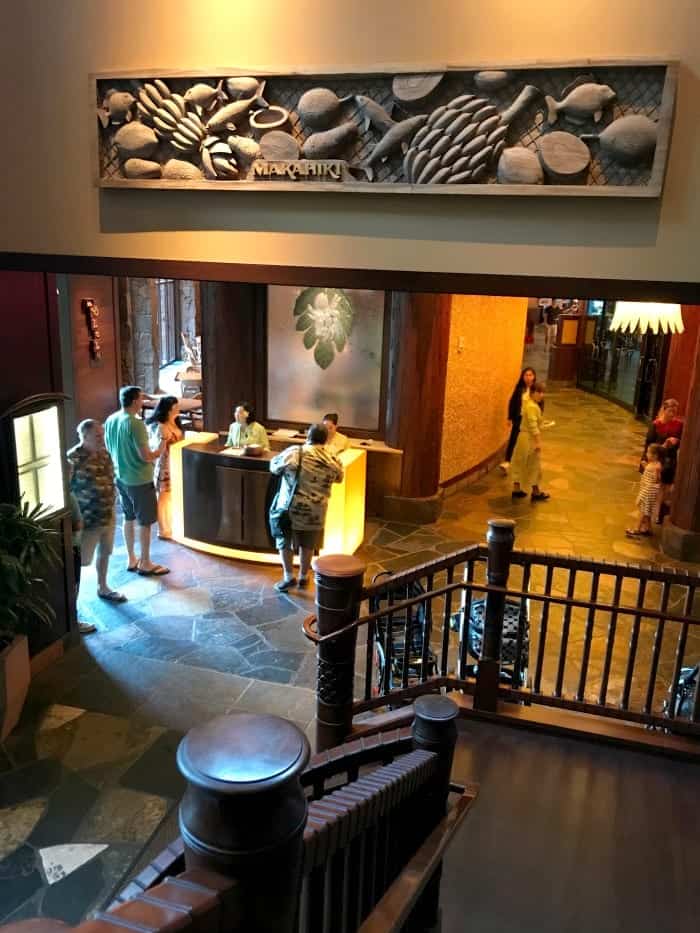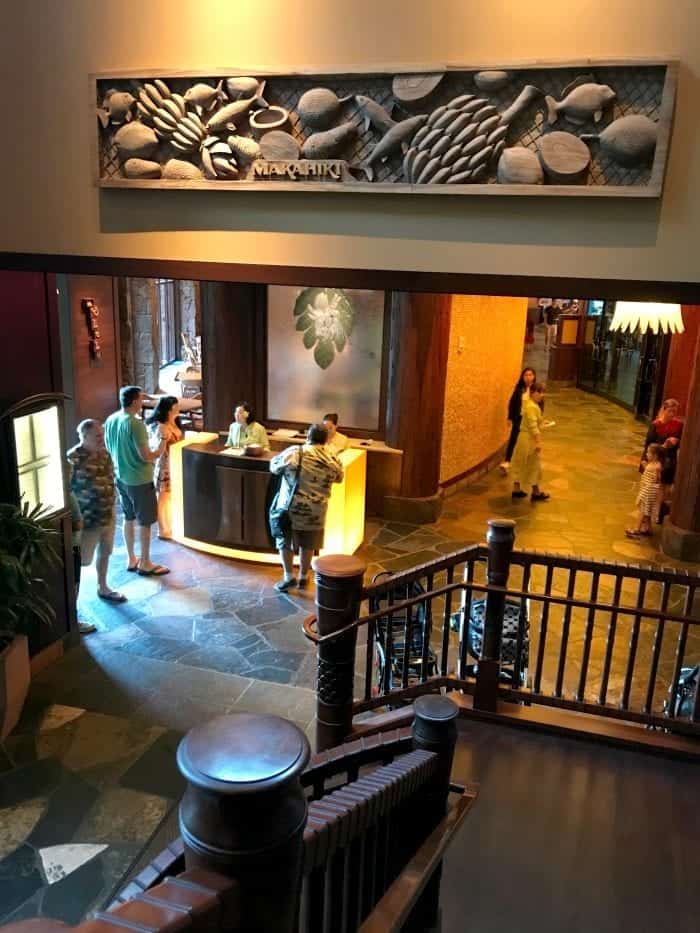 Makahiki is located on the lower level of the Aulani lobby area. Their Character Breakfast was such a treat. So many amazing breakfast buffet items along with Characters and activities the entire time. Pax was is heaven! Get your reservations ahead of time to make sure you get the time you'd like.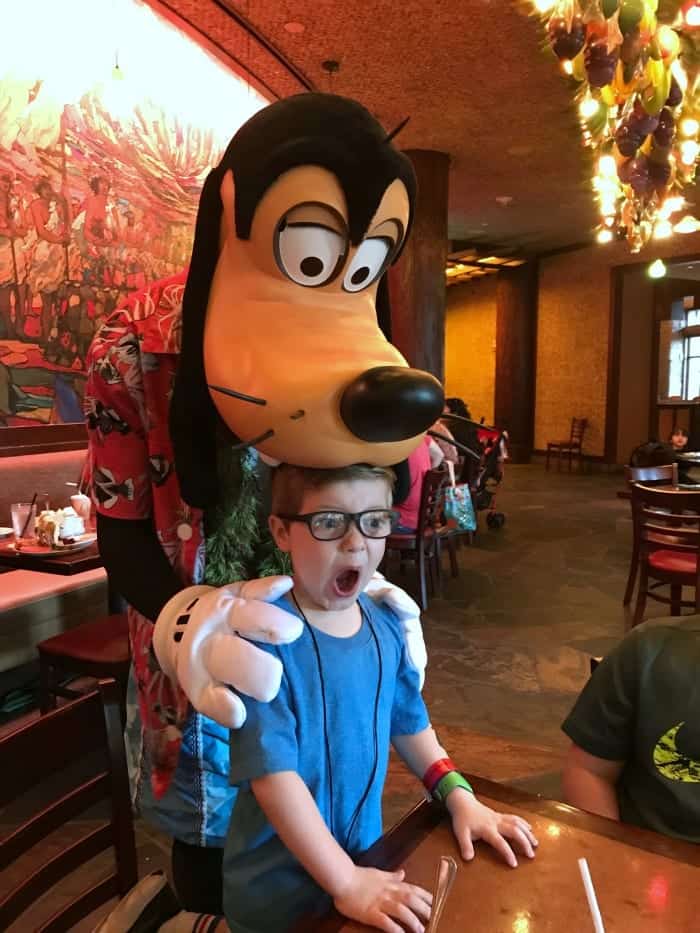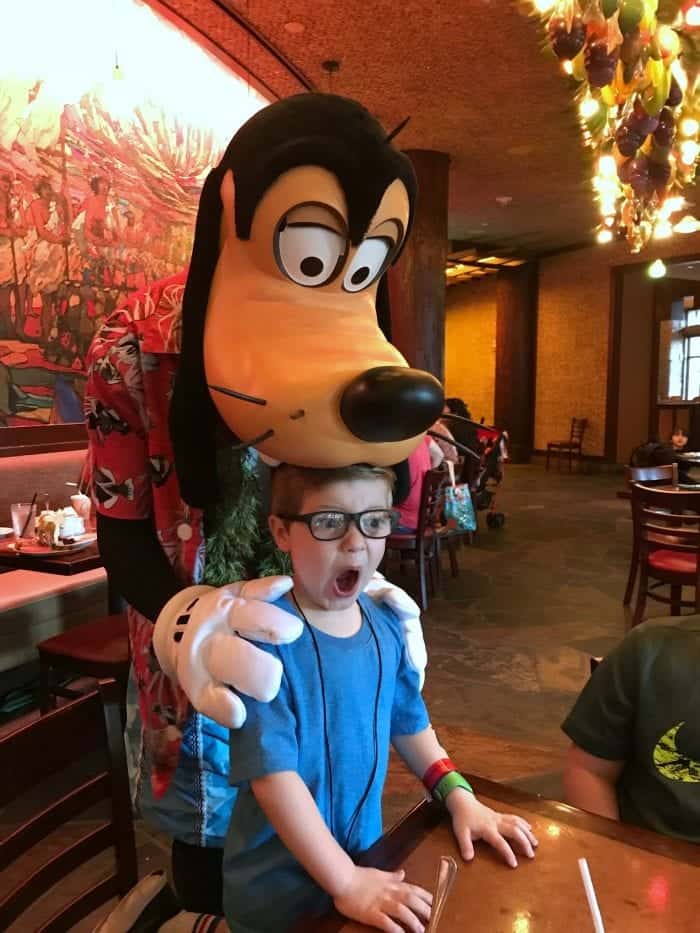 Goofy was super fun with the kids.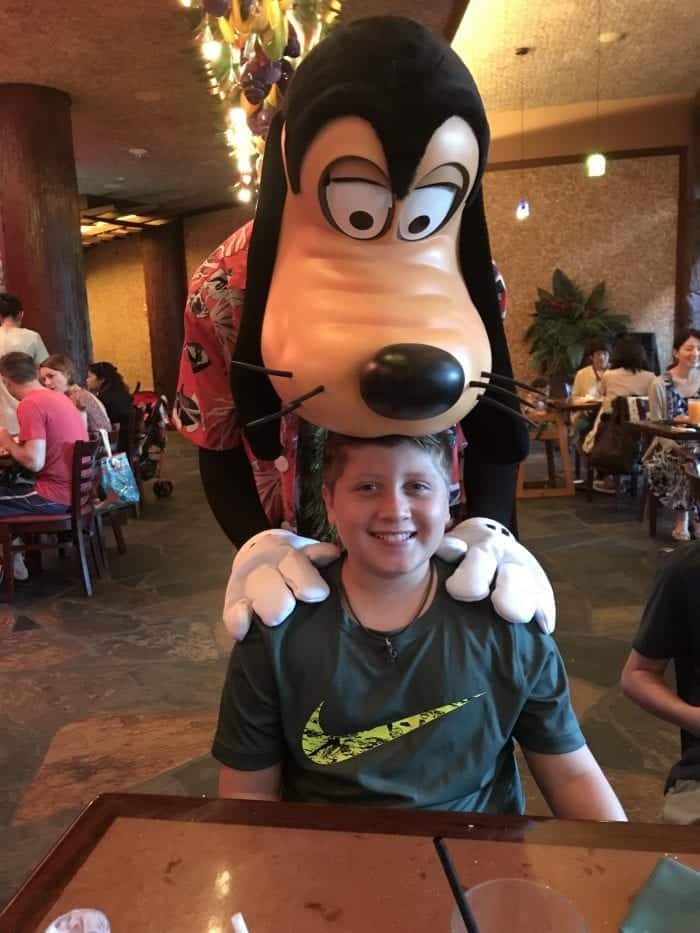 So many photo opportunities with the kids 🙂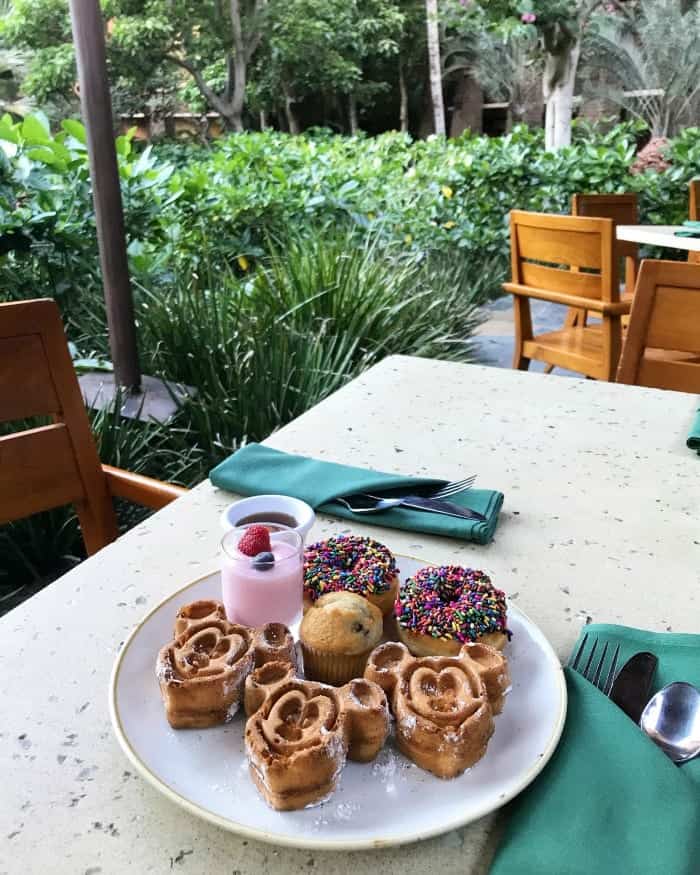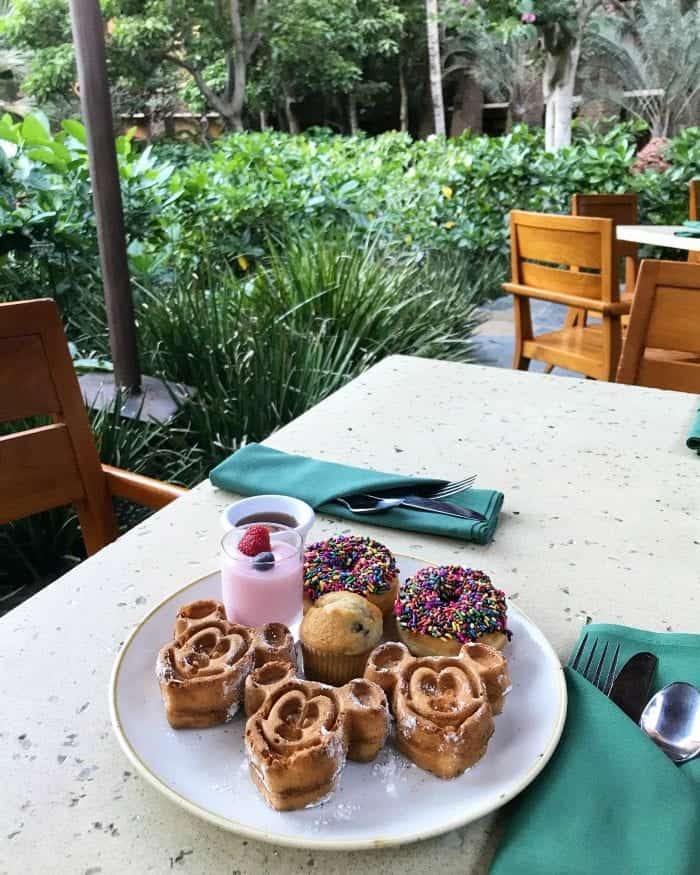 One of my many breakfast plates 🙂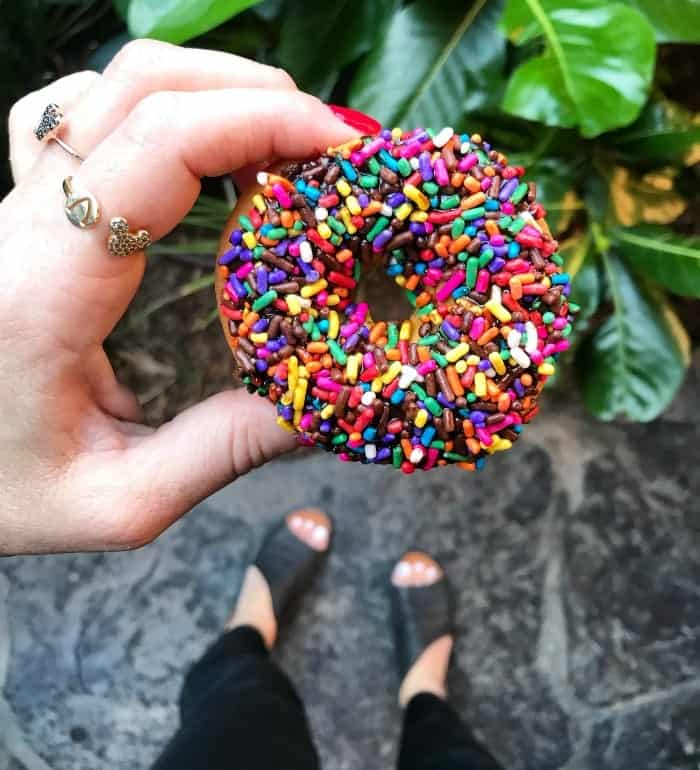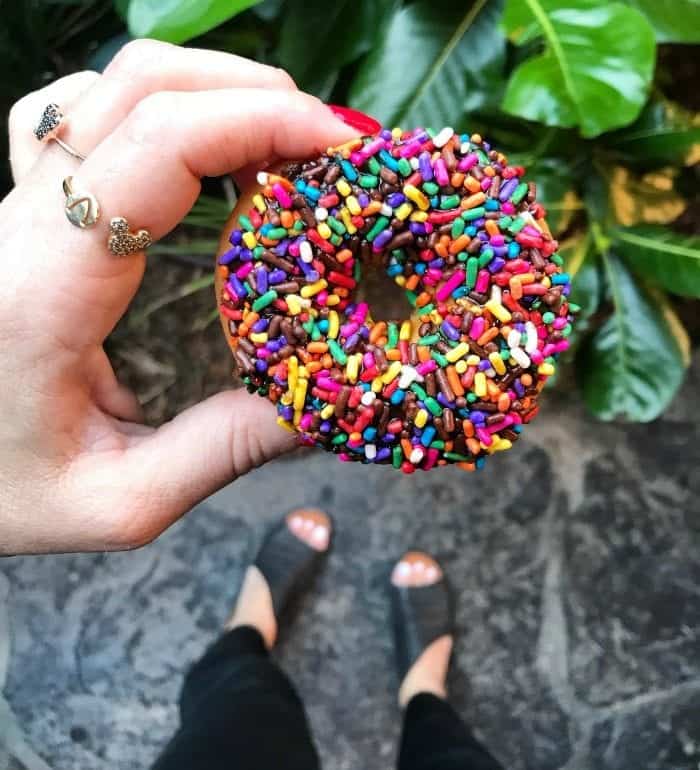 These little sprinkle doughnuts!! The omelet bar is always my favorite too. Get in line with the chef and you get to choose whatever toppings you want in your omelet.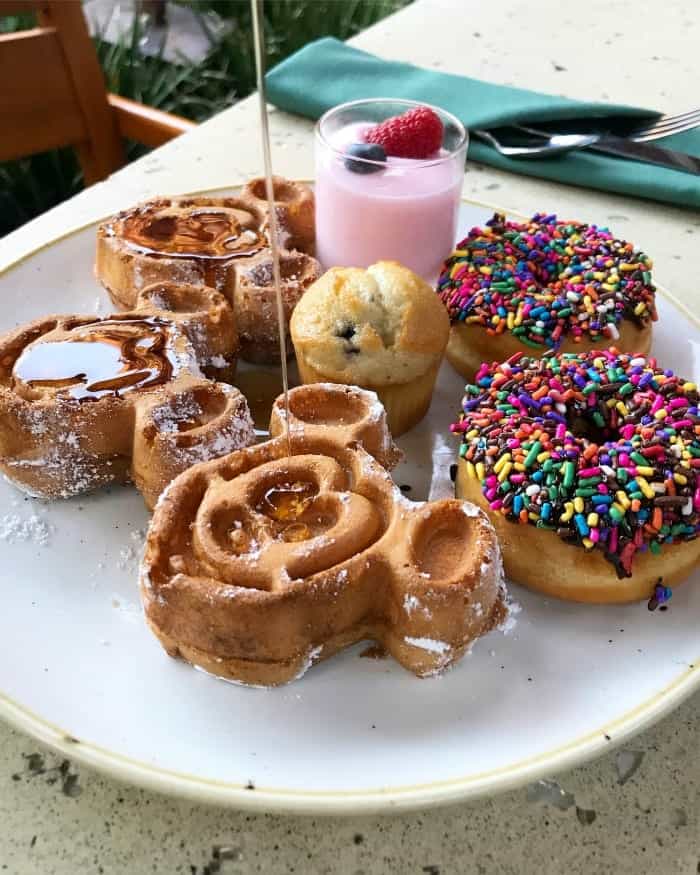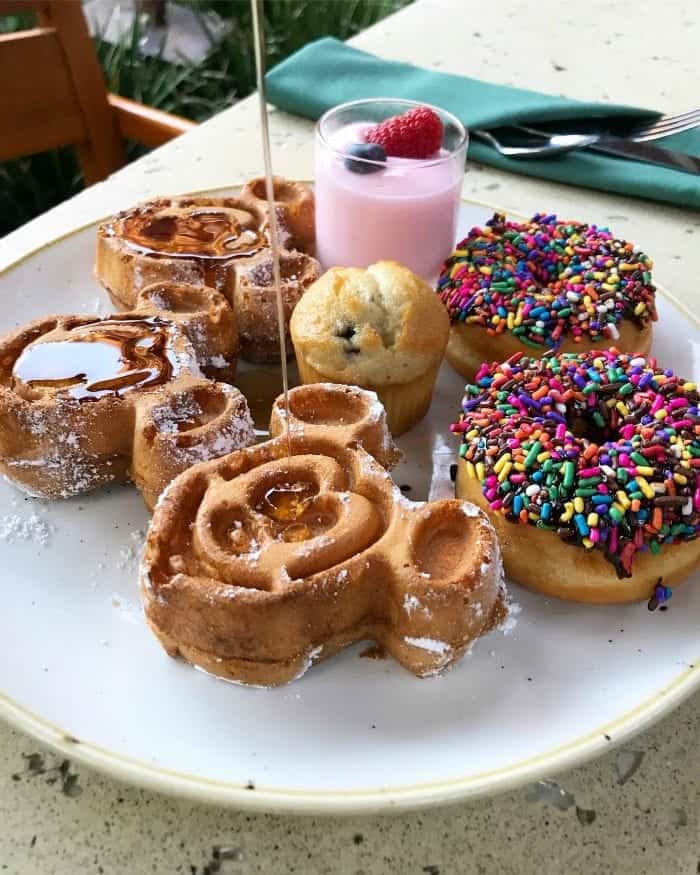 One of my favorite breakfast plates ever! Can't ever go wrong with Mickey Waffles 🙂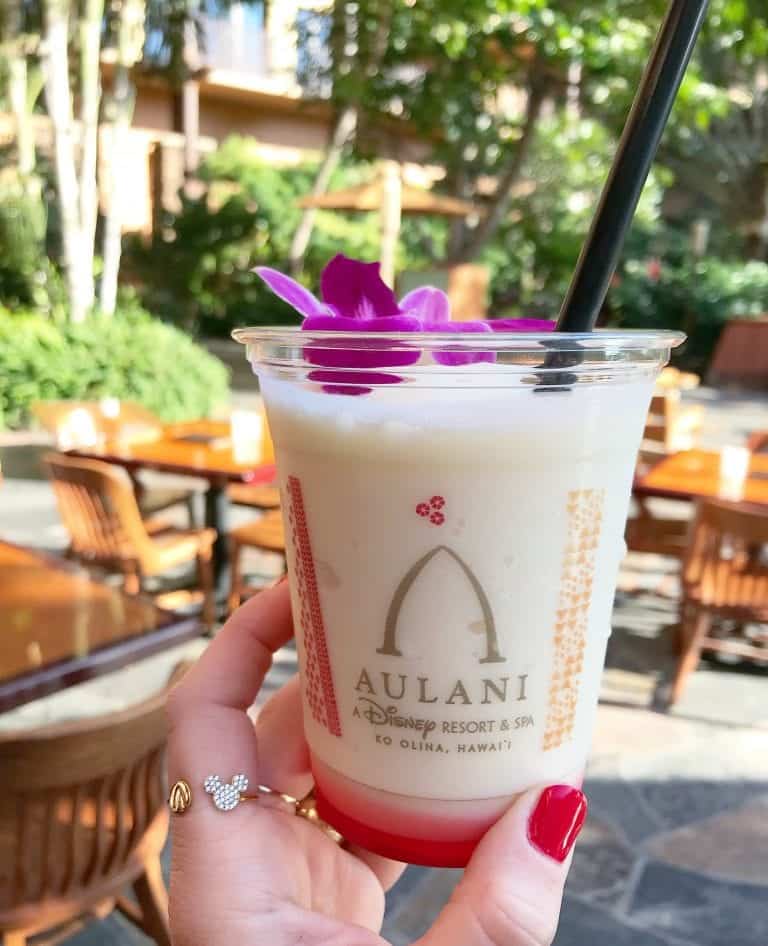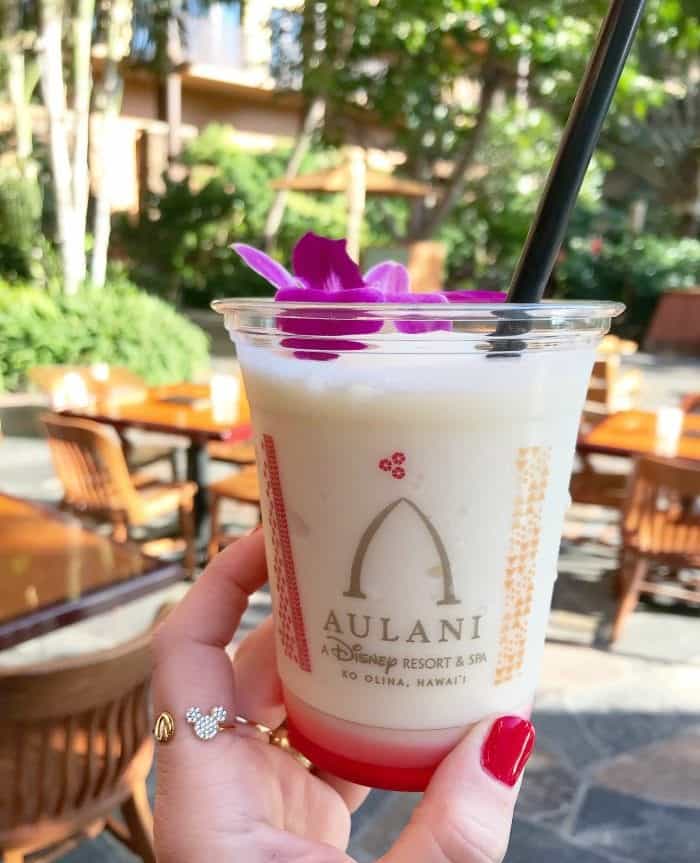 There's a little bar area next to Makahiki called The Olelo Room that is fantastic. I sampled the non-alcoholic strawberry colada drink. AMAZING!
Aulani's Ama Ama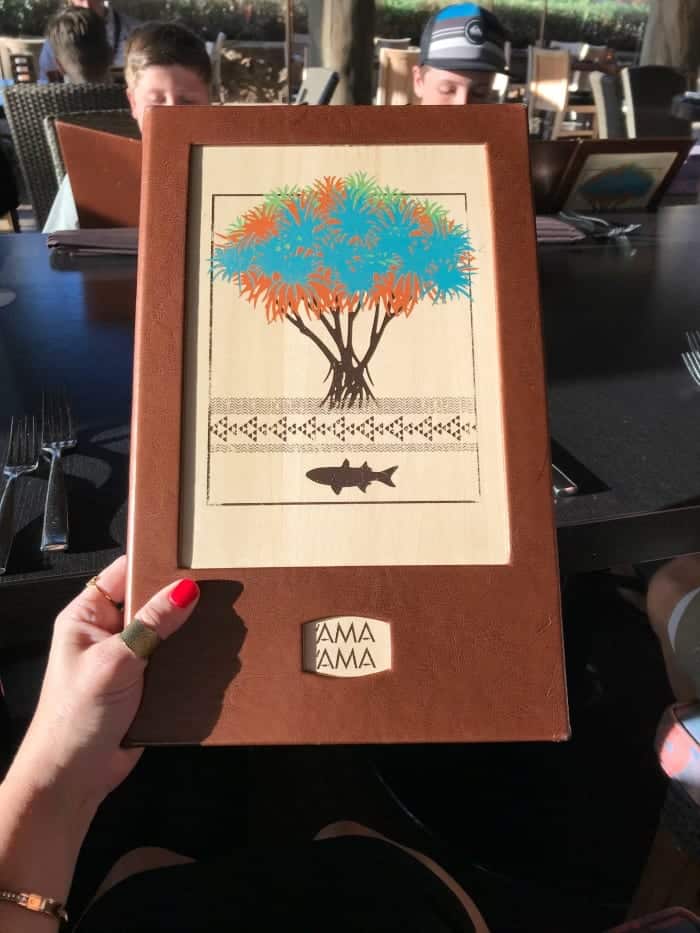 We dined at AMA AMA during our stay and, Wow what an amazing dining experience.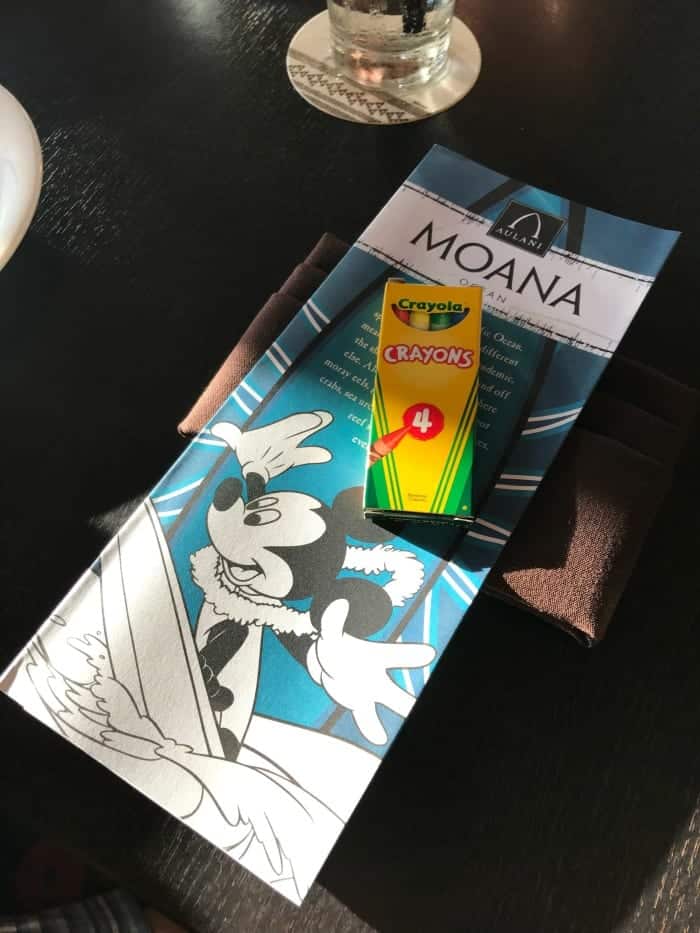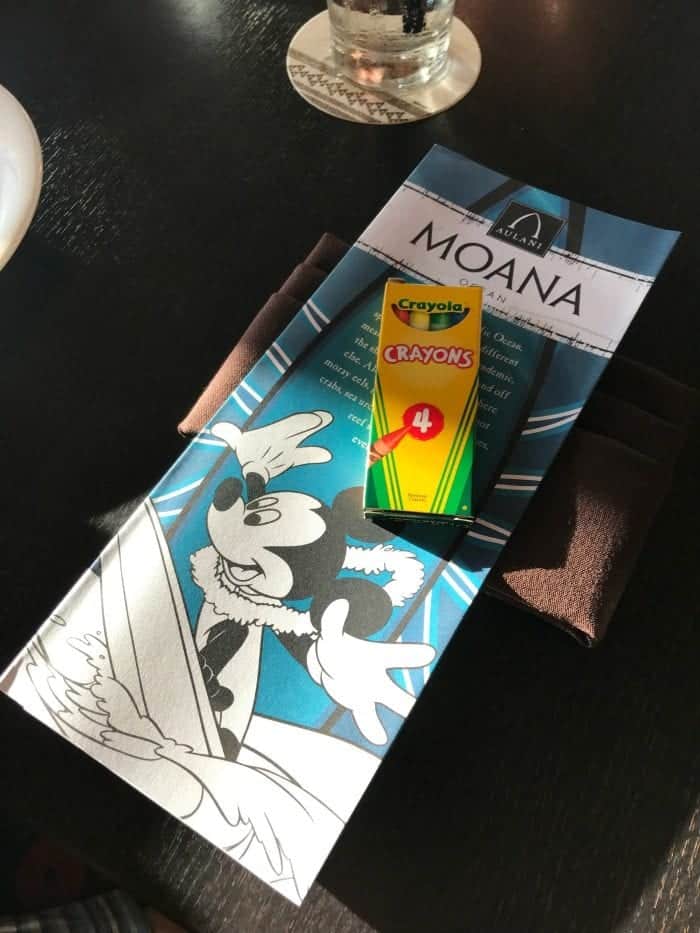 Pax was entertained with a coloring book given out by the servers.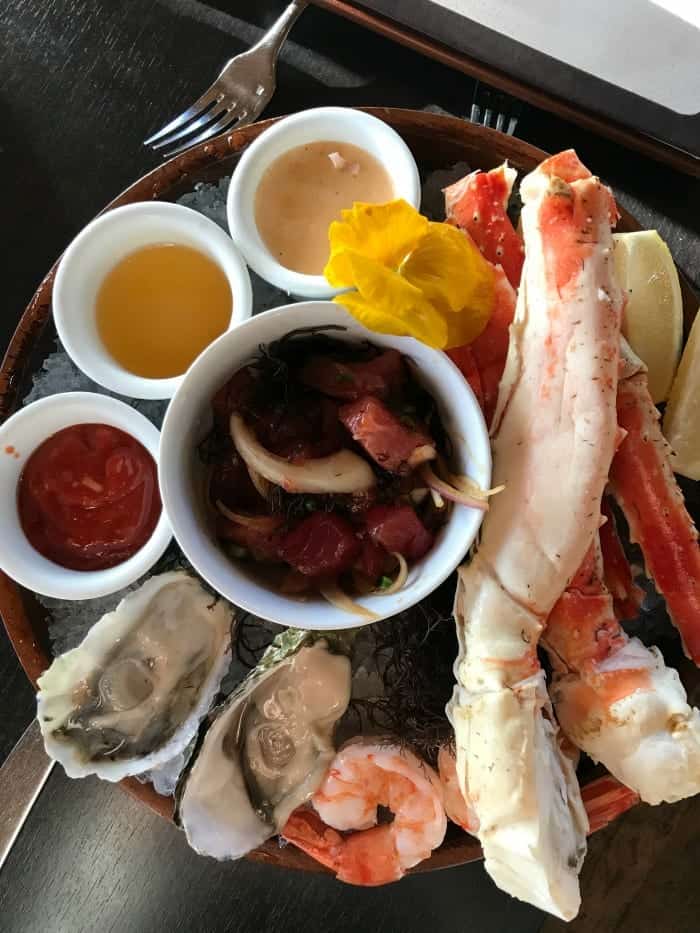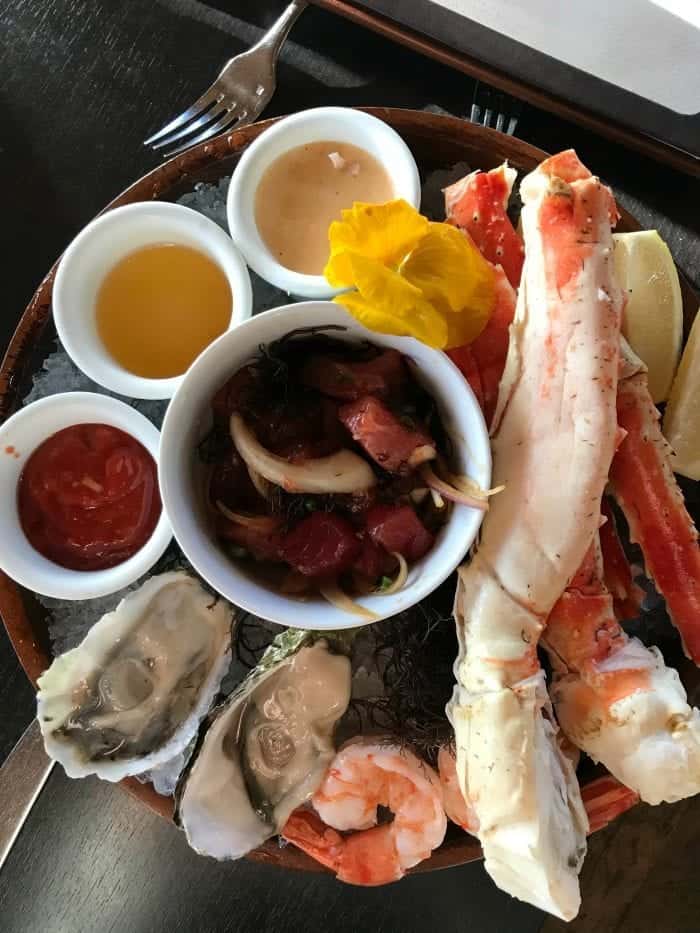 My 15 year old couldn't believe his eyes when this appetizer came to the table. How gorgeous is this?!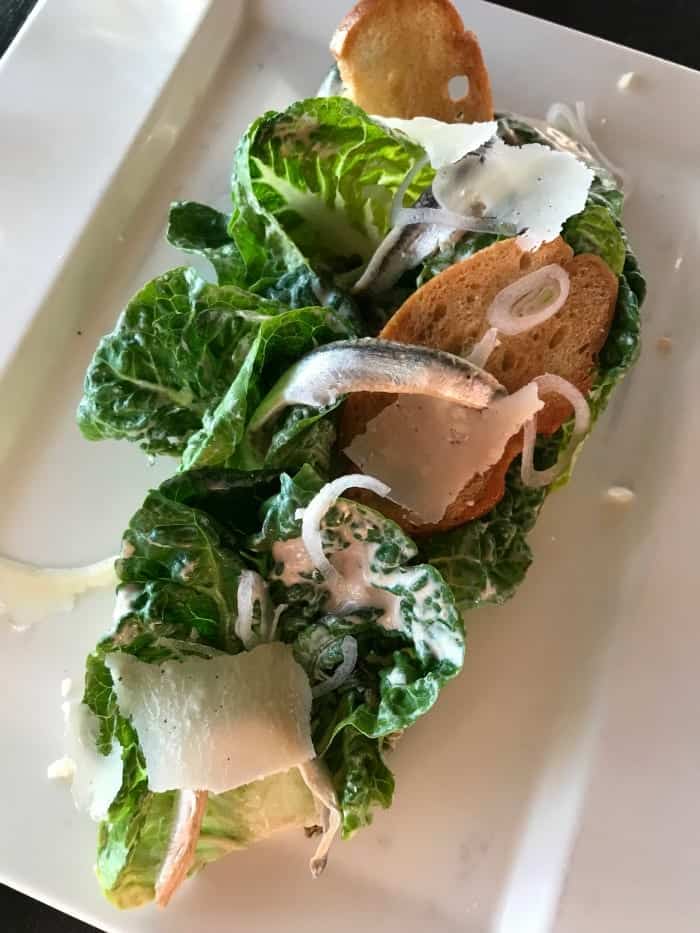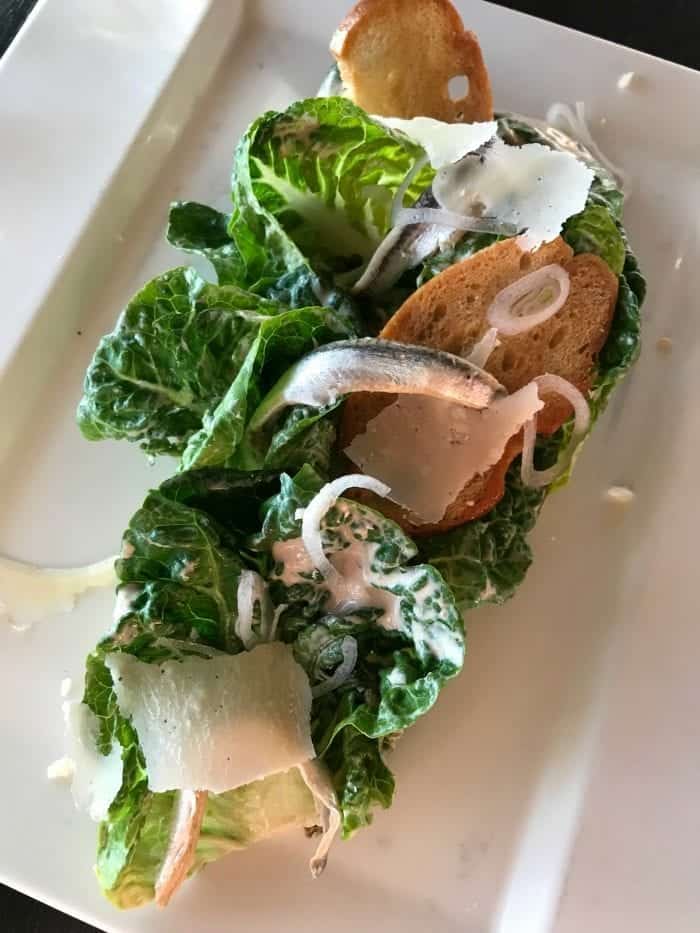 The Caesar Salad was gorgeous and delicious!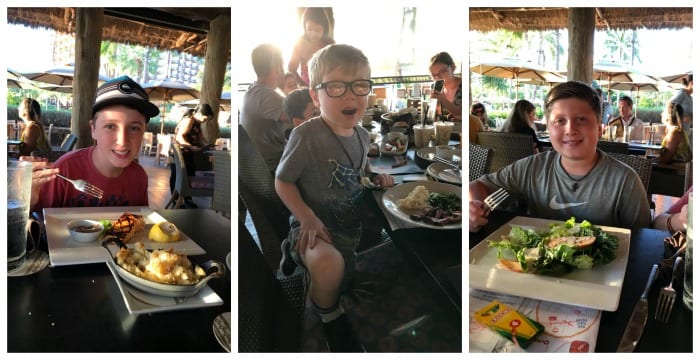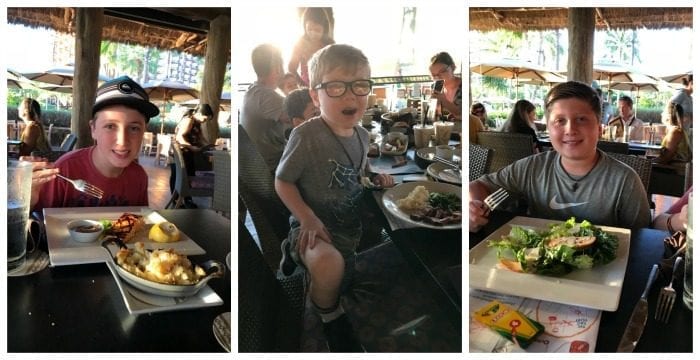 Happy Happy 🙂 Check out samples of the menu HERE.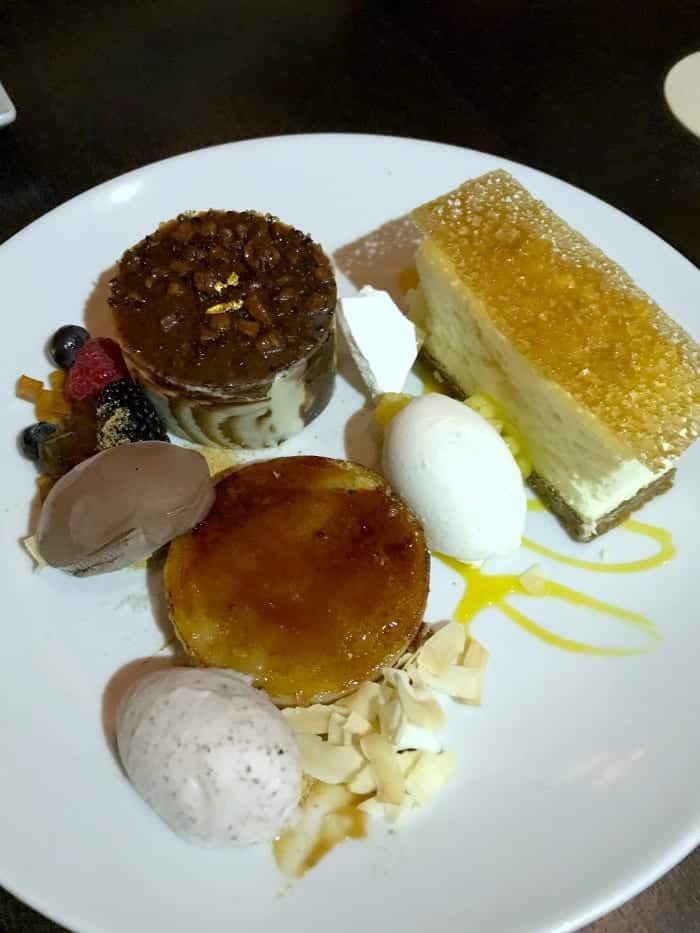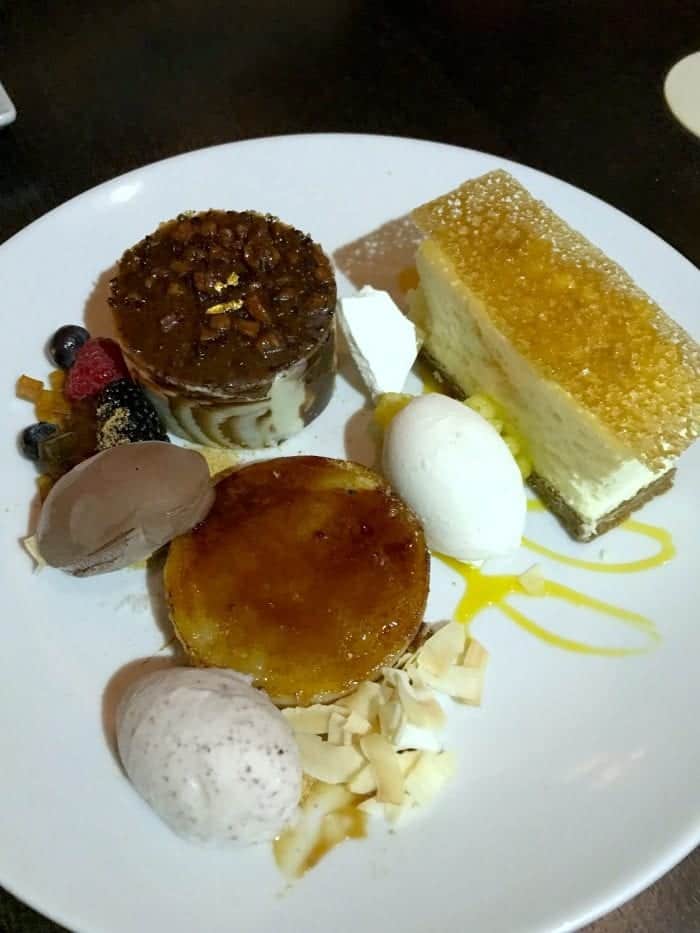 Gorgeous Dessert Sampler. Oh my goodness all of it was amazing. This is definitely a finer dining experience. The food and views were outstanding.
Pin The Best Food at Disney's Aulani