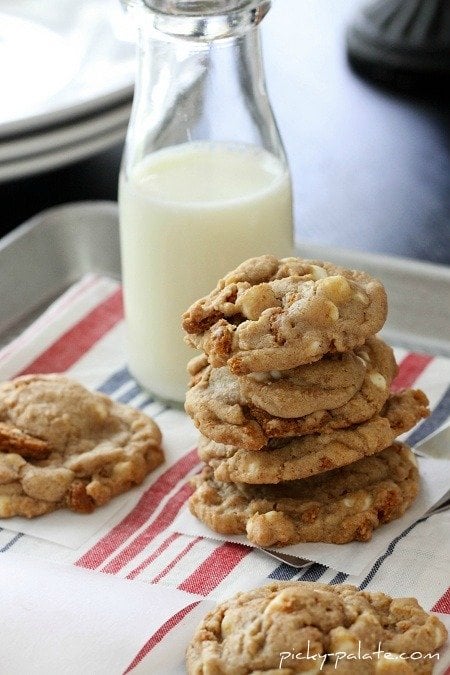 I know I create zillions of cookies, but sometimes I just can't help myself. I am a cookie nut, what can I say? When I first sampled Biscoff cookies on Delta Airlines a while ago, I was immediately hooked and looked forward to any time I would fly Delta so I could get those cookies!
Lo and behold, the grocery stores got smart and started selling Biscoff cookies so we could all enjoy. Now, be sure to check Biscoff's website to see where you can purchase your own. You can also order on Amazon if you are desperate, lol! We'll be talking about that next week with another recipe coming up 🙂
There is also a Biscoff spread that is peanut butter consistency and tastes like a dream. More to come about that later next week.
For now, enjoy a peek at my newest favorite cookie of all time….The Biscoff Crunch White Chocolate Chip!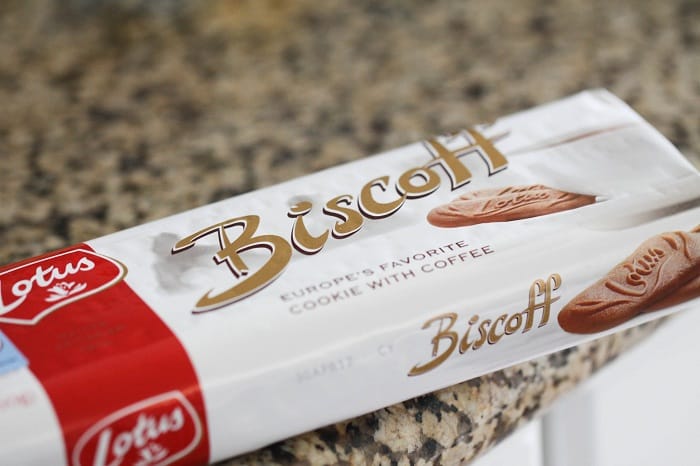 Here they are. Aren't they gorgeous?! Lol.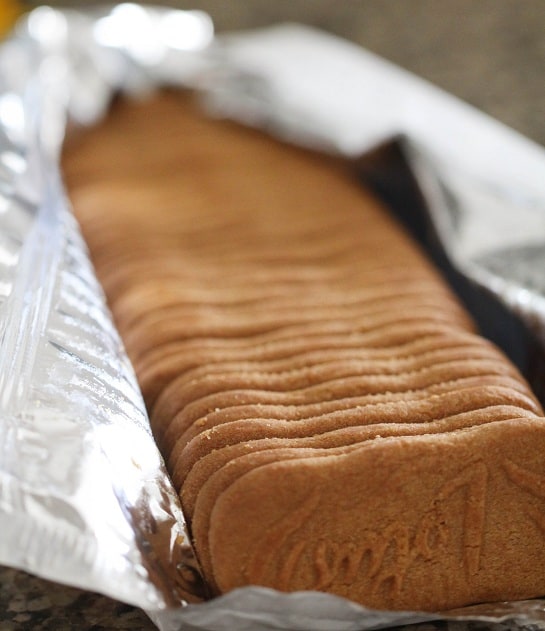 Ahhh, wait until you smell them, so fabulous! Kind of cinnamon graham cracker, gingersnap like.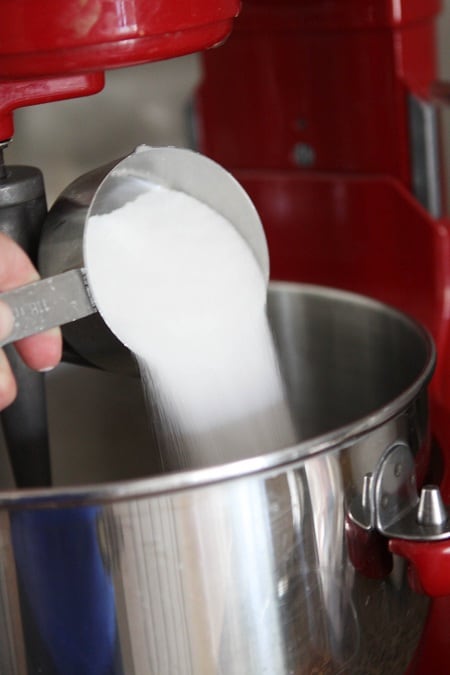 Alright, lets get started by creaming your butter and sugars. Then add your eggs and vanilla.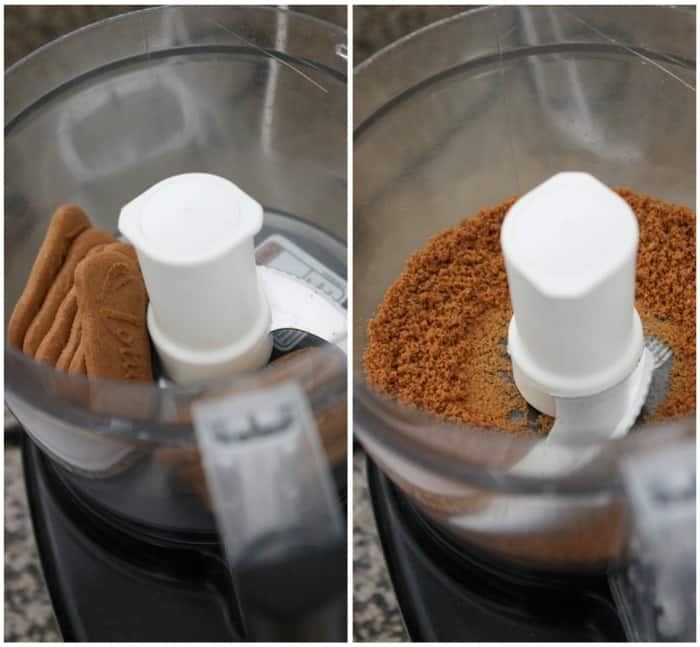 Take a quick break and place your Biscoff cookies into the food processor or blender until they are ground.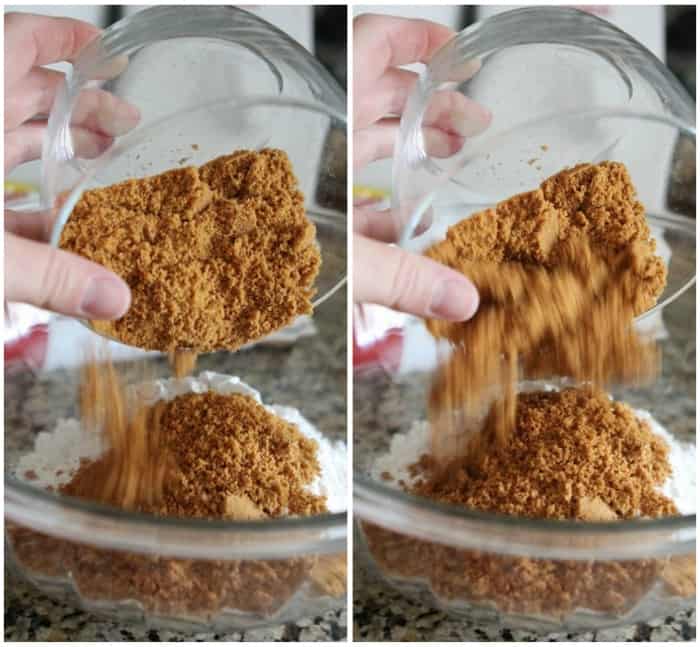 Add the ground cookies to your flour mix.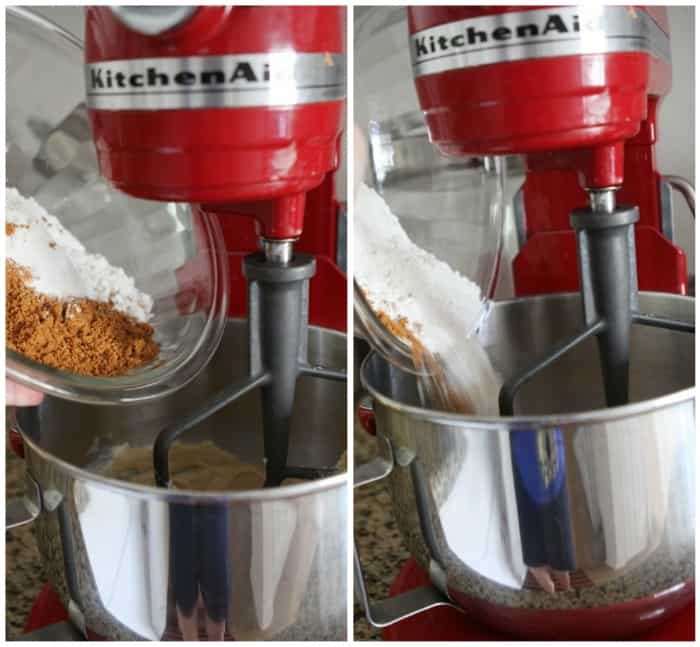 Now add the flour mix and ground cookies to the wet ingredients.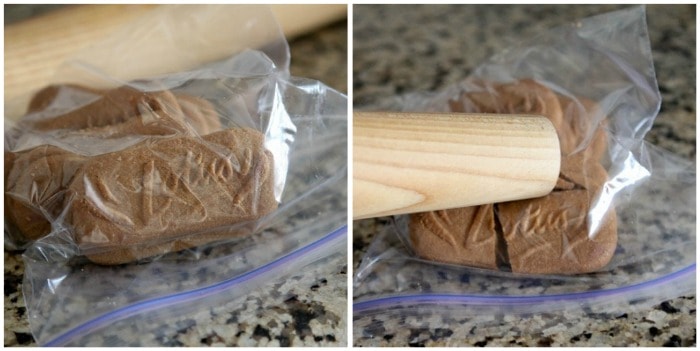 Here's where the Biscoff crunch comes in. Take your cookies and break them into small pieces.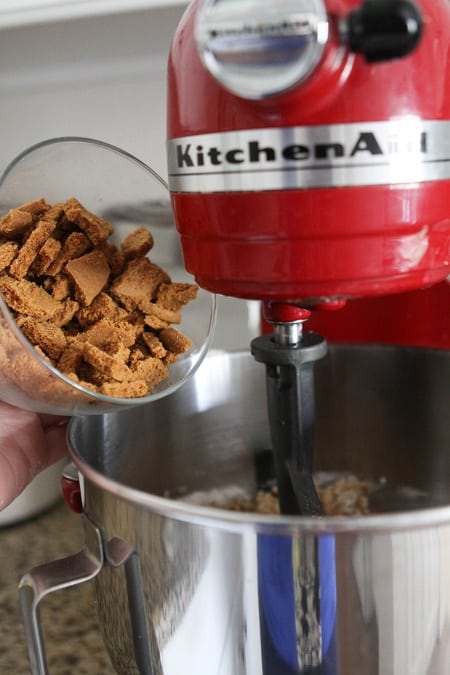 I like mine this size. Now add it to the mixer.
Add these guys too. Yum 🙂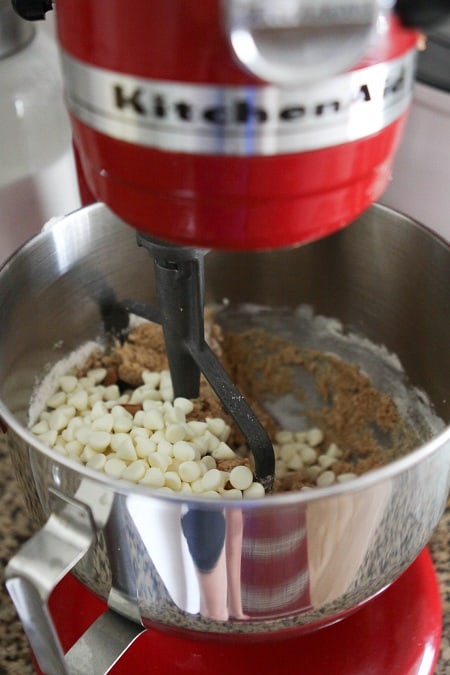 Give her a good mix until just combined.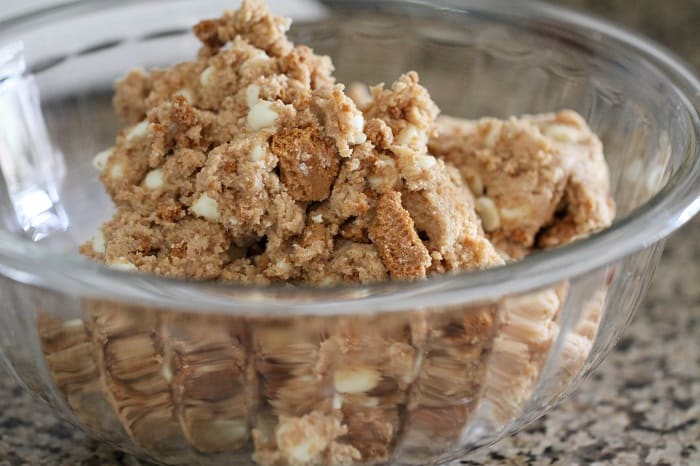 Complete heaven. No kidding, these are my favorite cookies to date!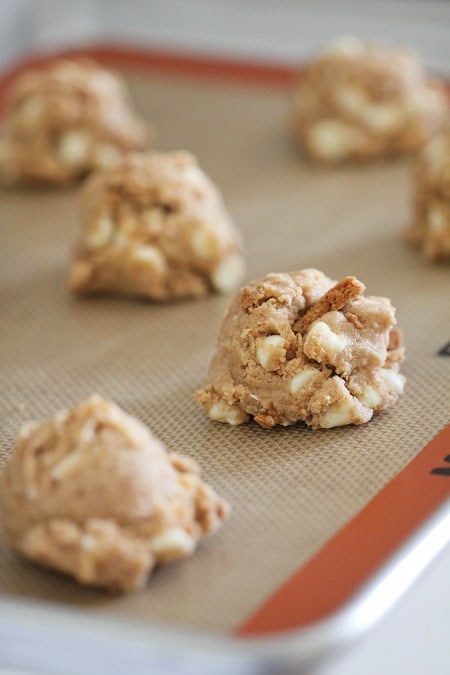 Scoop onto your baking sheet and bake for 13-15 minutes.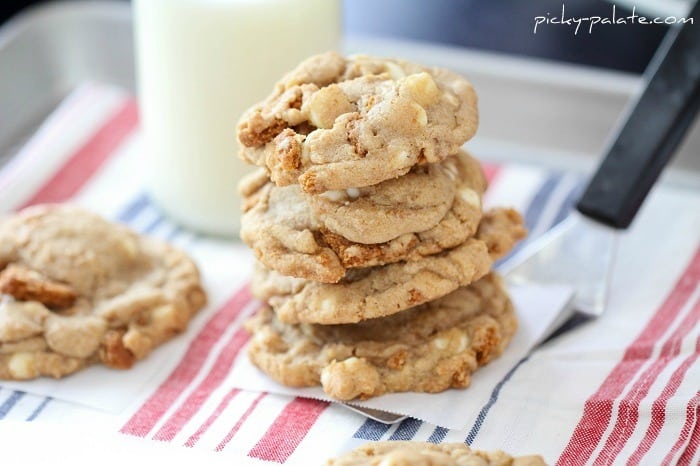 Pure Love 🙂 Enjoy!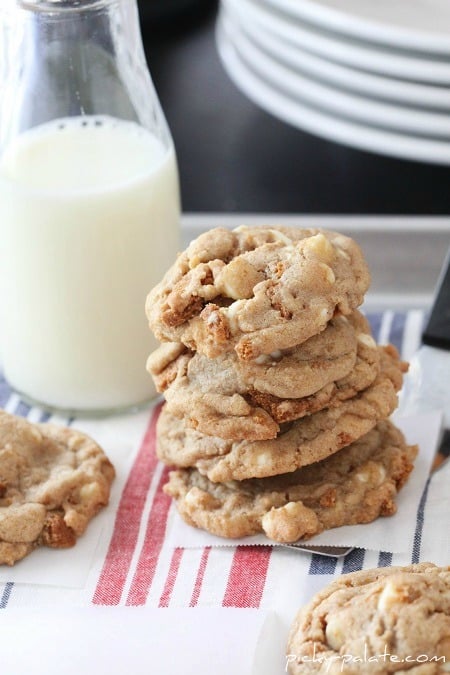 [ziplist]
Biscoff Crunch White Chocolate Chip Cookies
2 sticks unsalted butter, softened
1 cup granulated sugar
1 cup packed light brown sugar
2 large eggs
1 tablespoon pure vanilla extract
3 cups all purpose flour
20 finely ground Biscoff Cookies
1 teaspoon baking soda
3/4 teaspoon kosher salt
20 crushed Biscoff Cookies (coarsely chopped for an added crunch)
2 cups white chocolate chips
1. Preheat oven to 350 degrees F. and line a large baking sheet with a silpat liner or parchment paper.
2. In a stand or electric mixer, cream the butter and sugars until light and creamy. Add eggs then vanilla until well combined.
3. In a large bowl add the flour, ground Biscoff Cookies, baking soda and salt. Mix to combine then slowly add to wet ingredients until just combined. Add coarsely chopped Biscoff cookies and white chips until just combined.
4. With a medium cookies scoop, scoop dough onto prepared baking sheet about 1 inch apart. Bake for 12-15 minutes until edges start to turn golden brown. Remove and let cool for 5 minutes before transferring to cooling rack. Serve with a tall glass of milk.
Makes 3 dozen cookies
___________________________
Have a great rest of your week and weekend! Come back soon 🙂