Caramel Apple Cream Cheese Cookie Bars!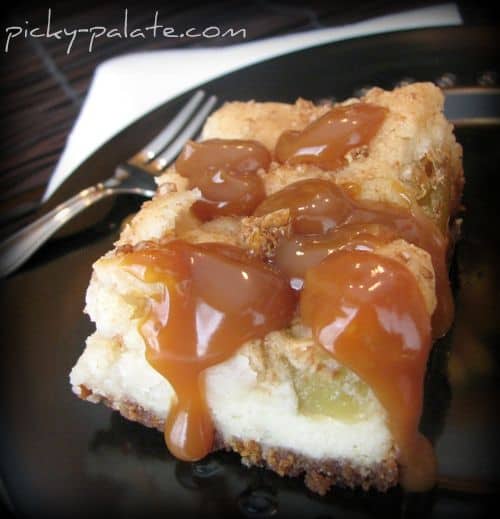 Good Thursday!
Phew what a week, school started Tuesday for the boys and we are all still trying to get used to the new schedules.  The earlier bedtime has been the trickiest.  I have to admit, it's been 7 years since I've had 4 hours to myself in the mornings.  I hardly know what to do with myself, ok that was a joke.  It's great and I'm finding plenty to do.   Crazy how fast 4 hours fly by!
Once September hits, I seem to go into "Fall" mode.  I LOVE Fall decorating, the rich colors and all the wonderful comfort foods it brings.  These simple little Fall cookie bars are ooey gooey and "appley" delicious with warm soft caramel oozing off the sides.   Hope you all enjoy!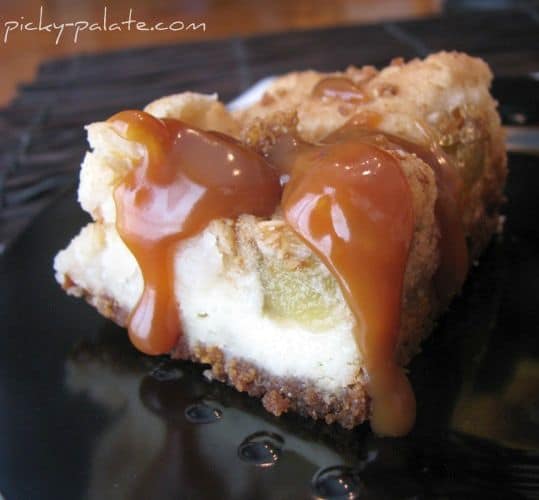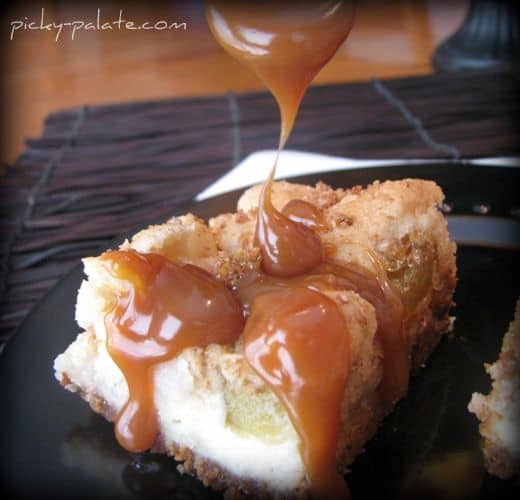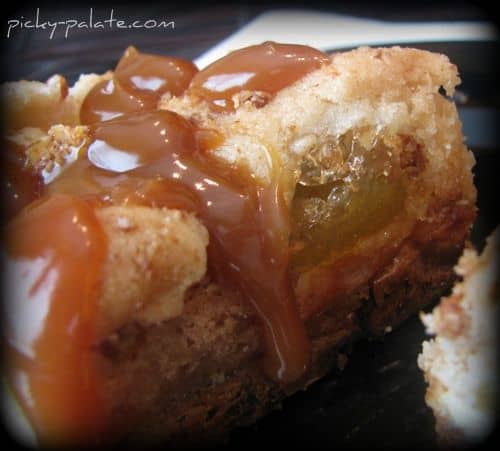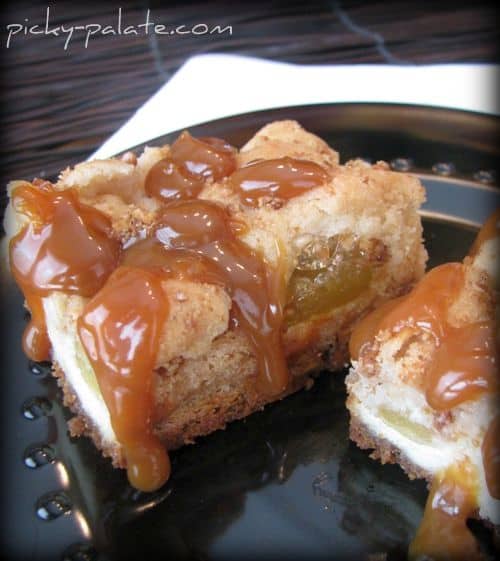 Caramel Apple Cream Cheese Cookie Bars
3 Tablespoons melted butter
3 Cups Golden Graham Cereal, ground in food processor
1 Roll Pillsbury Sugar Cookie Dough or 2 pkgs Betty Crocker Sugar Cookie Dough Mix prepared and divided into 2 equal parts
8 oz softened cream cheese
1/4 Cup sugar
1 teaspoon vanilla
21 oz can apple pie filling
1.5 oz package Nature Valley Oats N' Honey Crunchy Granola Bars (2 count), crushed (I use a rolling pin to crush them right in the bag before opening)
9.5 oz Kraft Caramels
1/2 Cup half and half
1.  Preheat oven to 350 degrees F.  Combine melted butter and ground cereal into a large bowl; press into an 8×8 inch baking dish lined with foil that's been sprayed with cooking spray.  Bake for 10 minutes then remove from oven.  Crumble half of the cookie dough over partially baked crust.
2.  Place cream cheese, sugar and vanilla into a mixer; beat until smooth.  Pour over crumbled cookie dough layer.  Bake for 25 minutes then remove from over.  Top with 3/4 of the apple pie filling (I chose to just add part, but you can add the whole can if desired).  Next top with remaining cookie dough, breaking off into little pieces evenly over top.  Sprinkle with crushed granola bars and bake for 30-35 minutes or until toothpick comes clean from center.   Let cool completely then cut into squares.  Melt caramels and half and half according to package directions.  Drizzle over each bar.  Refrigerate leftovers.
9 squares
__________________________________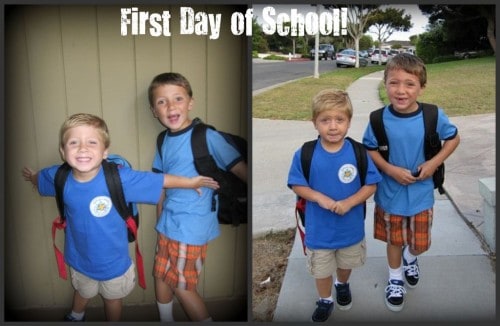 I'll leave you with my little goof balls on their first day of school pics!
Have a wonderful rest of the week!!  Come back soon for more cookin'!
FOLLOW PICKY PALATE ON INSTAGRAM! Show me what recipes you're making from Picky Palate by using #pickypalate.
Other recipes you may enjoy...
Comments