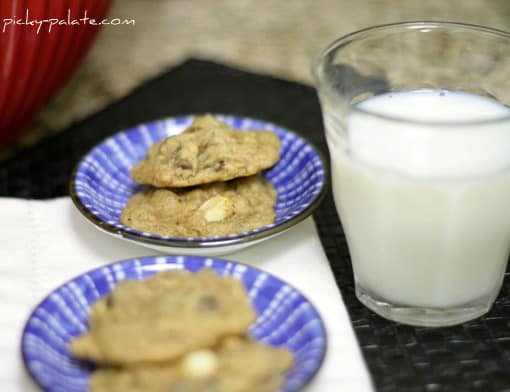 So who else is sloshing in the rain? It has been crazy weather here in the OC! Guess it's better than the snow, but I miss the sunshine.
So, hope you don't mind me taking this short break from my healthy dinner recipes for an ultra rich and dreamy not so bad for you cookie 🙂 I am also practicing with my digital SLR camera that has been tucked away in my closet because I've been too afraid to figure it out. You'll see me playing around with my camera in this post as I snapped pictures of almost each step. I do know you guys know how to make cookies!!
I thought it would be fun to experiment with a "Caramel Apple" cookie. Yes, the experiment was a success! Soft, chewy and caramel apple delish. Can't wait to hear what ya'll think about them. We've been snacking on these the last couple days and have them nearly gone! I used a white whole wheat flour from King Arthur brand Flour. It is probably my most favorite flour ever. It's got all the healthiness of whole wheat flour but is lighter in texture and color. Pick up a bag next time you need one. I added a little flax seed meal which worked nicely in this cookie, you don't even know it's there. If you wish to leave it out, just add flour in it's place. I highly recommend it though. I also used coconut oil for half the butter, which I LOVE in cookies, you must try it!! Sheesh with all these "good for you ingredients" in here, we should eat these darn cookies everyday!
Hope you all enjoy, come back soon 🙂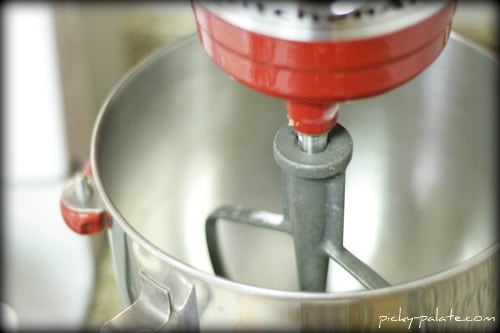 Break out the kitchenAid folks!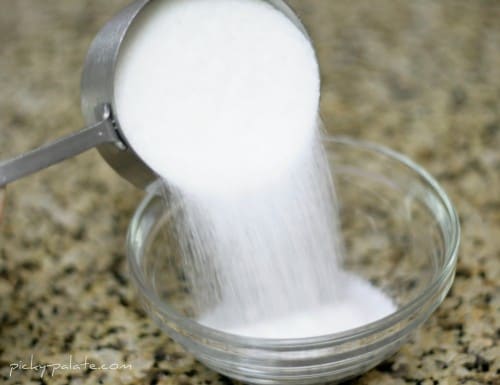 playing with my camera……sugar 🙂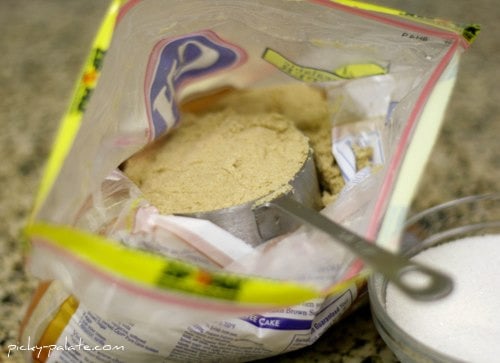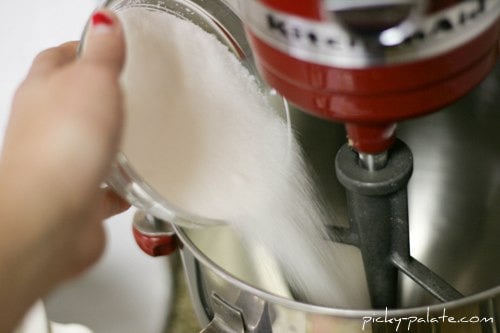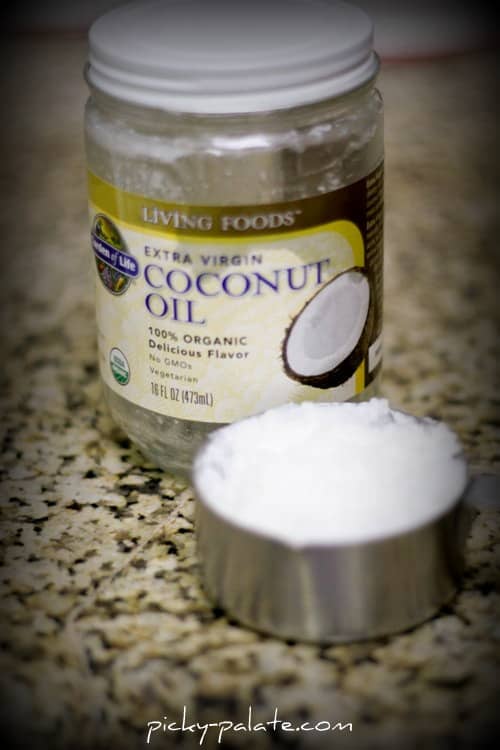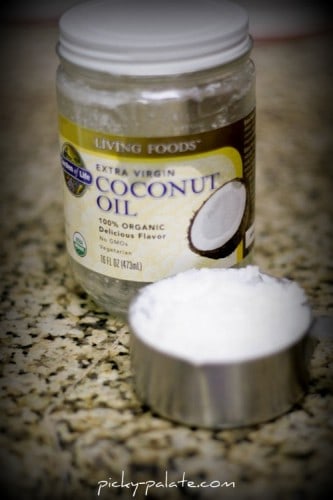 Here is the coconut oil I used, I believe I bought it at Sprouts. Any healthy type grocery store will carry it.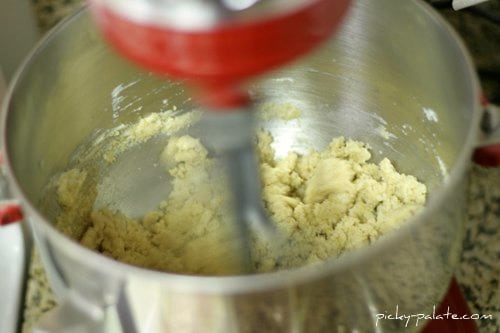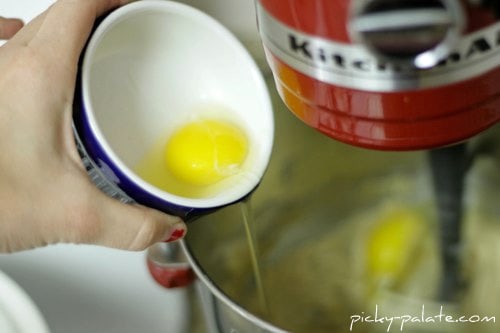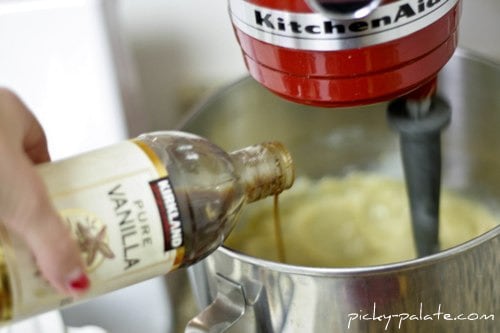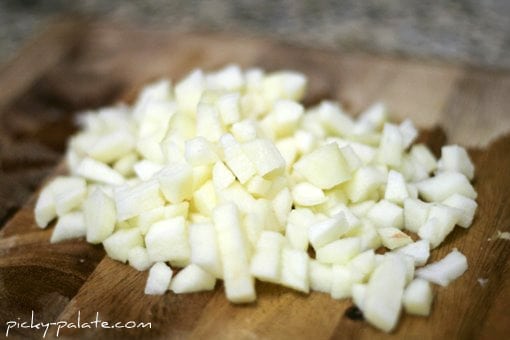 Dice your apples nice and small, but not too small. About 1/4 inch was perfect.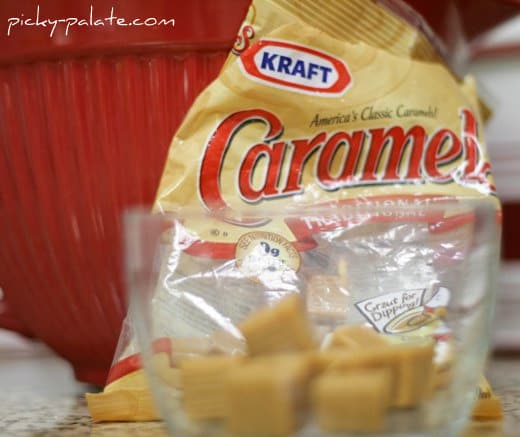 Unwrap 10 Kraft caramels, add 1 Tablespoon of milk, then melt in microwave until soft enough to stir smooth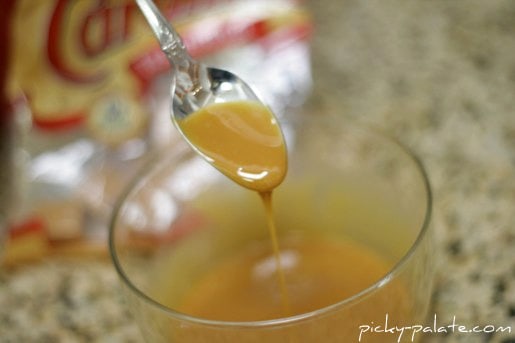 tada!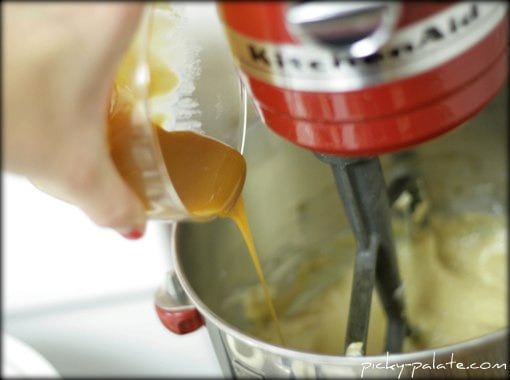 I added the caramel right after the eggs and vanilla, slowly.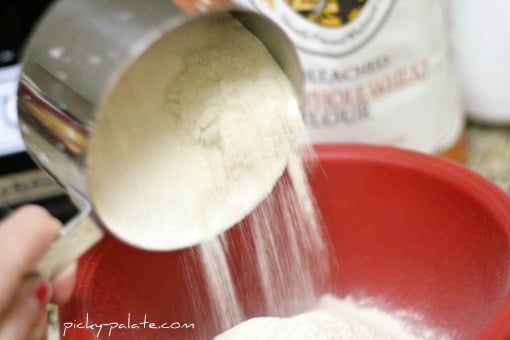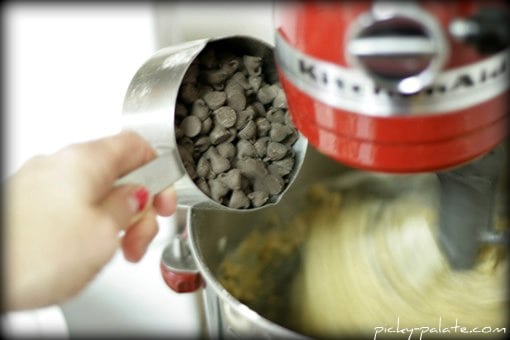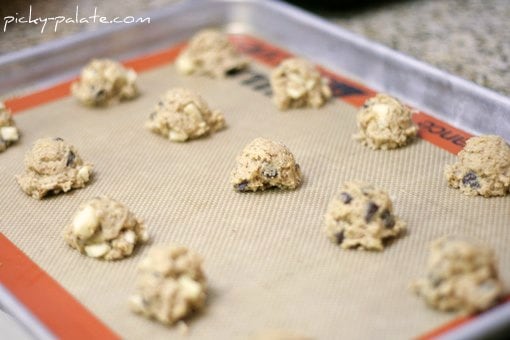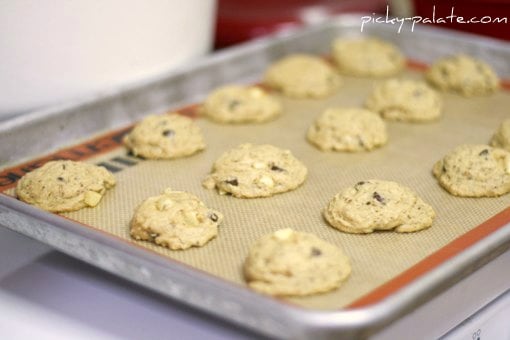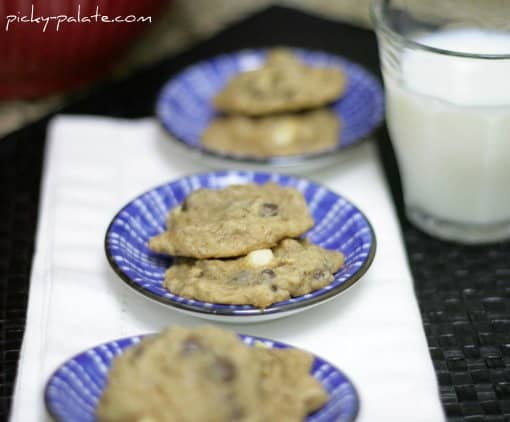 Caramel Apple N' Chocolate Chip Cookies
1/2 Cup coconut oil
1 stick softened butter (if you want to use all butter and no coconut oil, use 2 sticks of butter)
3/4 Cup granulated sugar
3/4 Cup packed brown sugar
2 eggs
1 Tablespoon vanilla
1 Gala apple, peeled and diced
10 Kraft caramels unwrapped
1 Tablespoon milk
2 Cups King Arthur's white whole wheat flour (if you are going using white all purpose flour instead, make it 2 1/4 Cups)
1/2 Cup flax seed meal
1 teaspoon baking soda
1/2 teaspoon salt
1 1/2 Cups chocolate chips
1. Preheat oven to 350 degrees F. Cream coconut oil, and butter until well combined. Add sugars and beat until light and fluffy. Add eggs and vanilla until well combined.
2. Place caramels and milk into a microwave safe bowl. Heat for 60 seconds or until caramels start to bubble and can be stirred smooth. Slowly add to the wet ingredients on low speed following the diced apples.
3. Place flour, flax seed meal, baking soda and salt into a large bowl. Add to wet ingredients following chocolate chips until just combined on low speed.
4. Scoop dough onto a parchment or silpat lined baking sheet with a medium cookie scoop about 1 inch apart. Bake for 9-11 minutes or until edges just begin to brown. Remove and let cool on baking sheet for 5 minutes before transferring to a cooling rack.
makes about 3 dozen cookies
_______________________________________
Have a wonderful weekend 🙂 We'll be swimming in this rain!