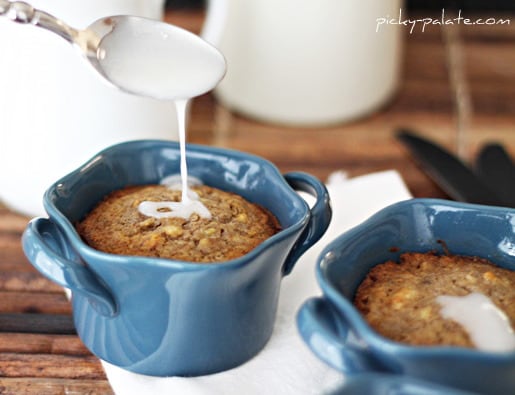 Well it's Monday again! Hope everyone had an enjoyable weekend 🙂 Last week was crazy, felt like the boys and I ran around all over the place during their week off of school. Had a great time but I am thrilled that school is back in session 🙂 Had the opportunity of attending an LA Mom's Blog Event over the weekend at the Ritz Carlton in Dana Point, talk about breathtaking views out there, loved it! Got to meet lots of great local mom bloggers and took home some fun products too! Thanks SV Mom's Group for the invite 🙂
So excited for you to take a peek at my newest banana bread recipe. I must say it's completely drool worthy. I was so happy whipping it together last week, couldn't wait to sink my teeth into it actually! Melted caramel and hazelnuts make for a delicious banana bread that you will not want to miss out on. Happy Baking!

The melted caramel makes for a rich and soft bread…so good!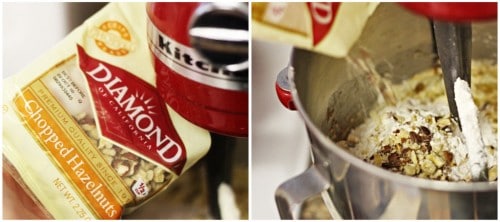 I chose to use hazelnuts, but feel free to use any ol' nut you have around the house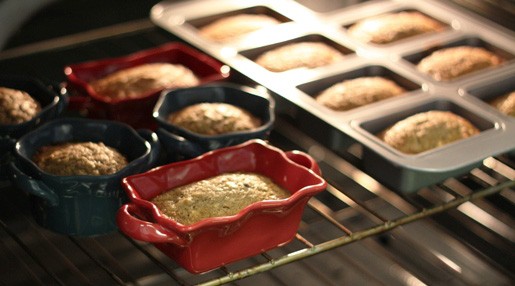 I found these adorable little bakers at TJ Maxx Home and Cost Plus World Market. 2 of my favorite places to find kitchen treasures!! I'm talking less than $3 bucks each 🙂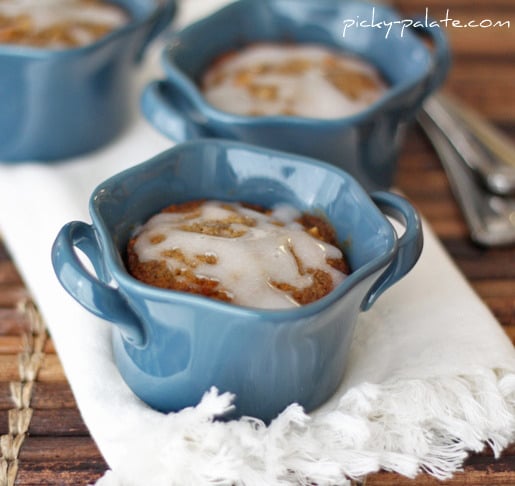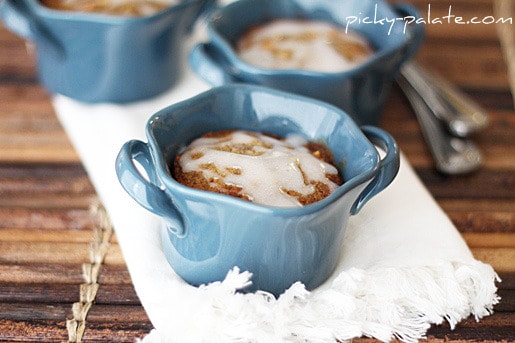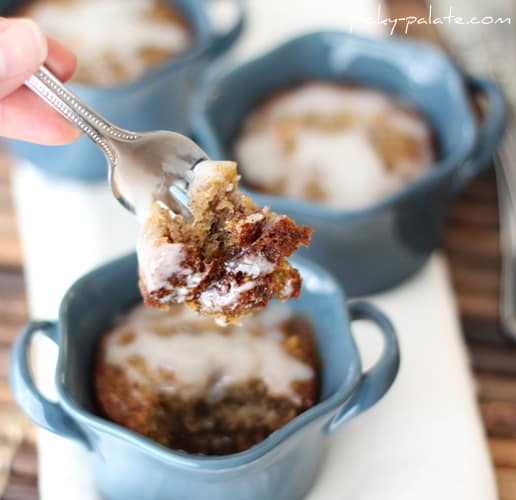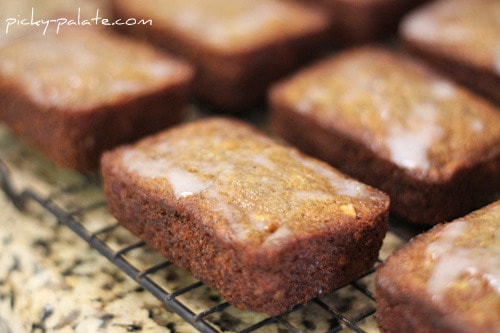 Even if you don't have the cute little bakers, the mini loaves turn out equally as delish!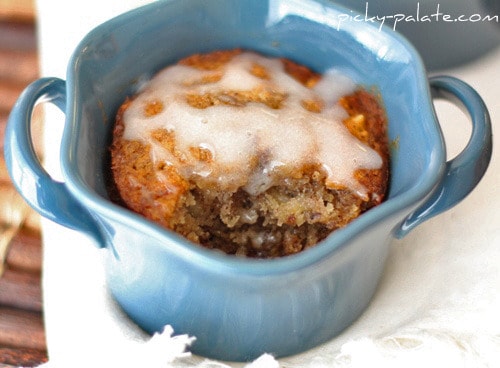 Caramel Hazelnut Banana Bread With Sweet Icing
1 1/2 sticks softened butter
1 Cup granulated sugar
2 large eggs
4 very ripe bananas, mashed
1 teaspoon vanilla
7 kraft caramels plus 1teaspoon milk, melted until smooth (in microwave for about 1 min 15 seconds)
1 Cup flour
1/2 teaspoon baking soda
1/2 teaspoon ground cinnamon
1/4 teaspoon salt
1/2 Cup chopped hazelnuts (or any nut of choice)
1 Cup powdered sugar
2-3 Tablespoons heavy cream (or milk for a thinner icing)
1. Preheat oven to 350 degrees F. Place butter and sugar into a stand or electric mixer. Beat until light and fluffy. Add in eggs, vanilla and mashed bananas. Mix on low until well combined, then slowly drizzle in melted caramel until combined. In a separate bowl, mix the flour, baking soda, cinnamon and salt. Slowly add to wet ingredients along with the hazelnuts until just combined. Scoop batter into well greased mini muffin tins 3/4 way full. Bake for 22-25 minutes or until golden and cooked through. Let cool.
2. Remove breads from pan. Mix powdered sugar and cream until creamy and desired consistency. Drizzle over breads and eat!!
12 mini loaves
_____________________________________
Have a great new week, see you soon 🙂