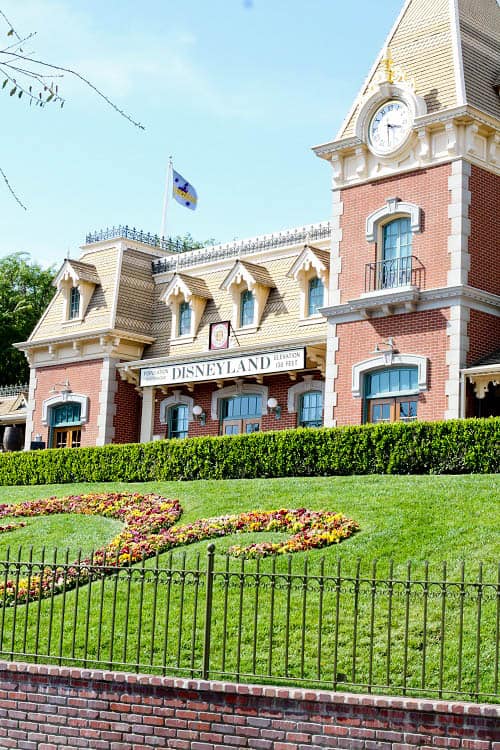 If you are like my family, half of the fun of Disneyland is trying out all of the restaurants at the park. There are so many to choose from and it's my goal to share each and every one with you! If you are wondering "Where should I eat at Disneyland, CA?" …..then I can help:)
Today I am sharing our breakfast and lunch dining experience at Carnation Cafe located smack dab in the middle of Main Street. This is a great place for breakfast or lunch if you are a people watcher because you know how Main Street is…..always hopping with activity 🙂 You can't miss the festive red and white striped umbrellas covering each table.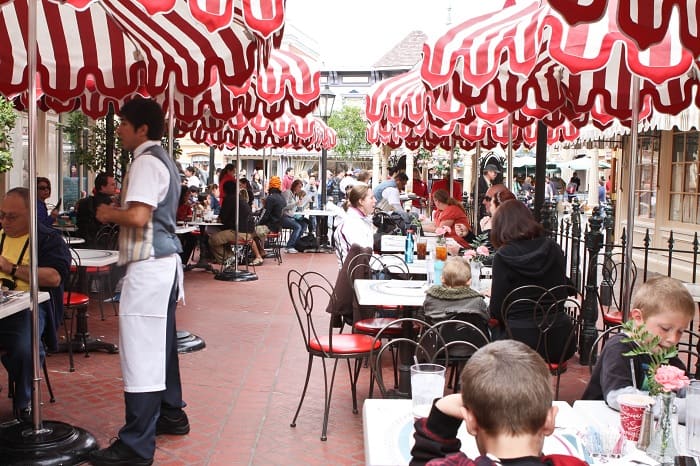 The view from inside the restaurant. It's an outside dining experience where you sit under cute red and white striped umbrellas and sit on red cushioned cafe style chairs. I appreciated the crayons the servers brought the kids to keep them busy before their food arrived. Click HERE to see the entire Breakfast Menu.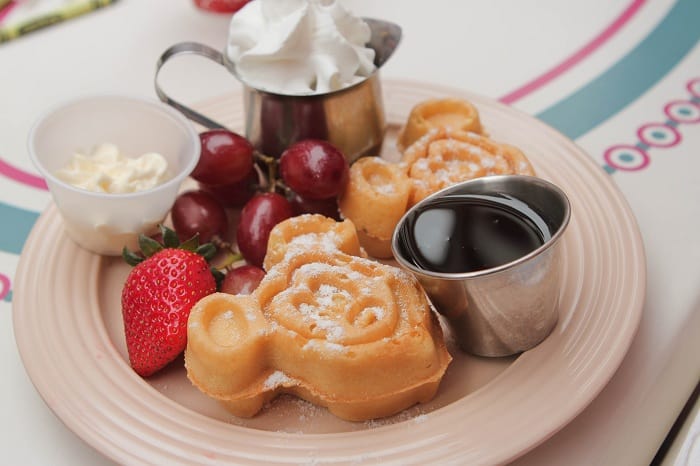 For breakfast, the boys ordered the oh so fun Mickey Waffles with a side of fruit. They were crispy on the outside and soft inside. Great choice for the kids for sure.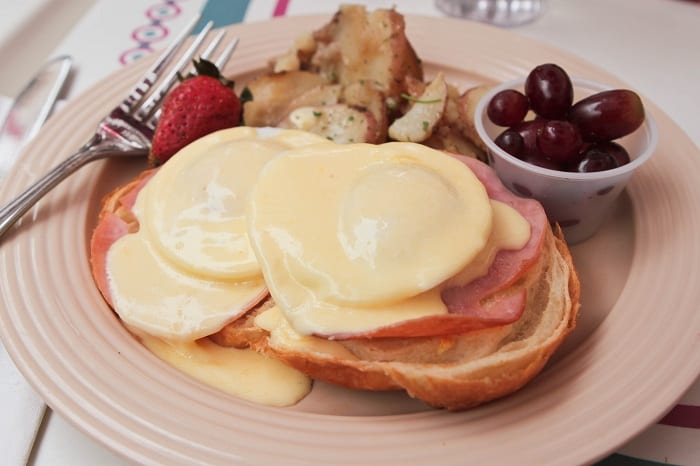 I ordered the Croissant Eggs Benedict that comes with breakfast potatoes and fruit. I would definitely order this again. In fact, the boys ate half of mine, they loved it too 🙂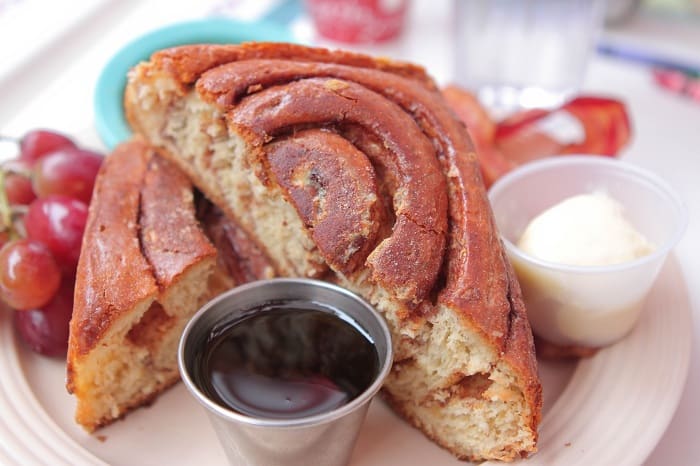 My husband ordered the very famous Cinnamon Roll French Toast. It comes with cream cheese frosting (oh my gosh!), fruit and bacon. This is a very "sweet" meal. I LOVED it, but would be more inclined to order it for a late breakfast or even dessert. It was really good.
This is more like it…..lathered with cream cheese frosting 🙂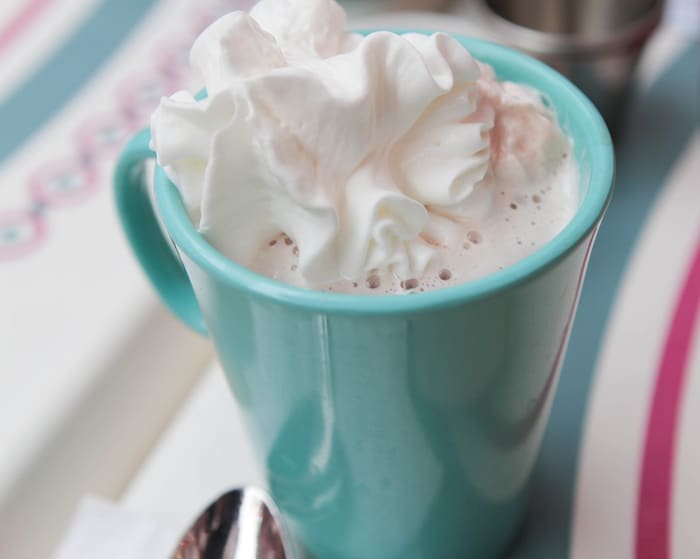 It was a chilly cloudy day when we went for breakfast, so we shared a mug of hot chocolate. It was slurped in about 30 seconds. Great hot chocolate.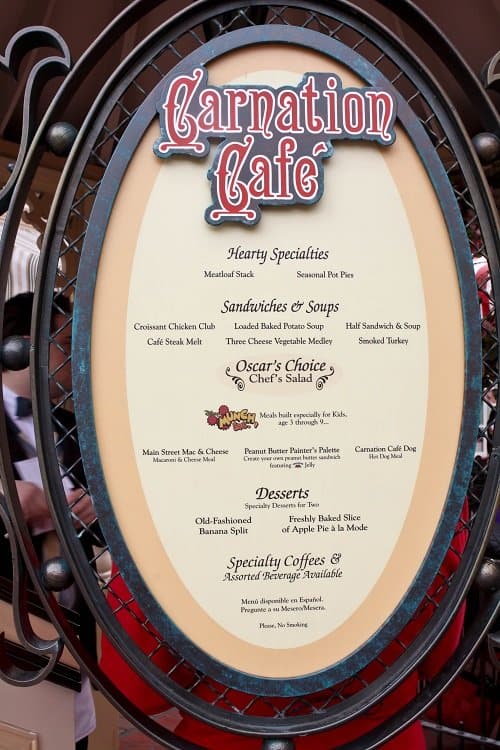 Here's the lunch menu posted outside. You'll find lunch favorites such as sandwiches, soups, pot pies, meatloaf and salads at Carnation Cafe along with a handful of tempting desserts.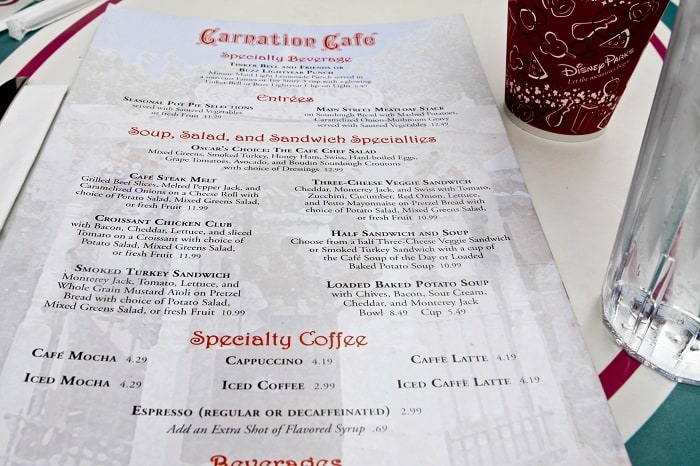 Here's a peek of the lunch menu you get handed when you sit down. Choices, choices 🙂 Click HERE to see the entire lunch menu.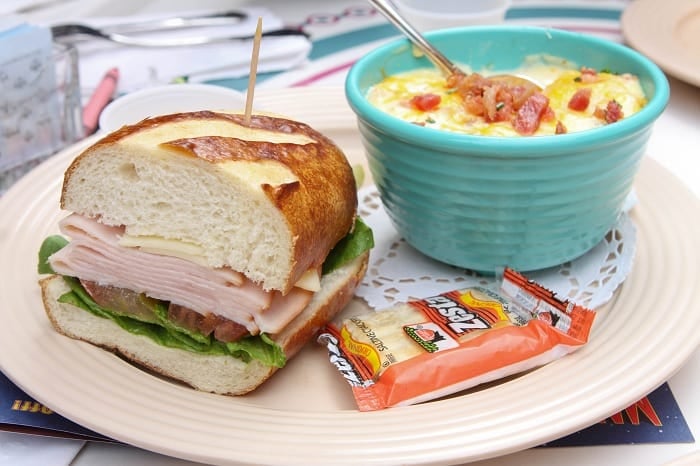 Here you have the Smoked Turkey Sandwich on Pretzel Bread with a side of Loaded Baked Potato Soup. The soup was the star of the show here. It was thick and full of my favorite baked potato toppings. I would definitely order this soup again. The sandwich was good, but I kept going back for the soup.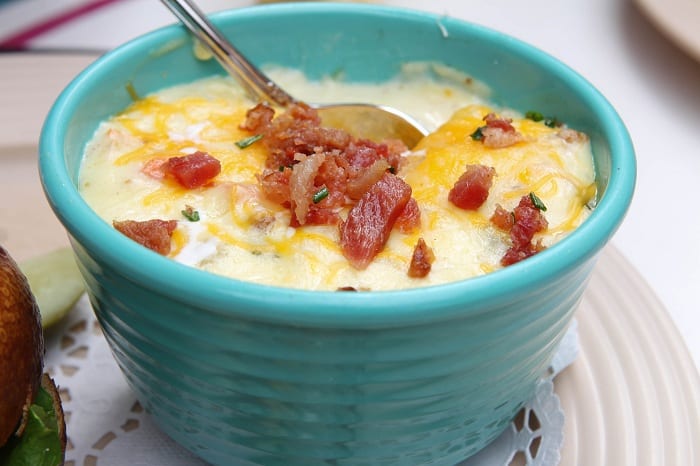 A closer look of that fabulous Loaded Baked Potato Soup. This is a must order.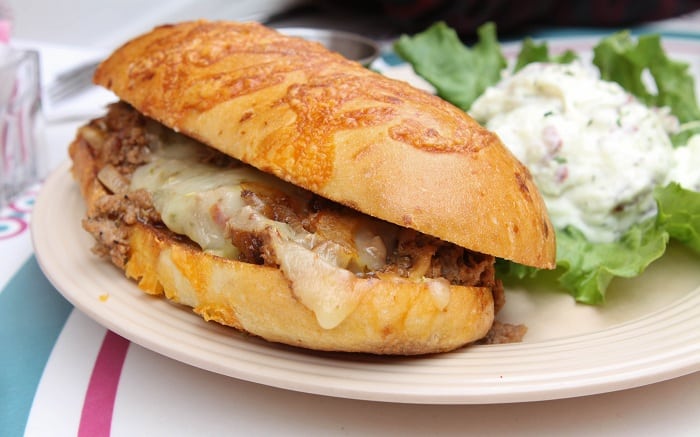 Here's the Cafe' Steak Melt that came recommended by our server. It was really good. I loved the cheddar roll and dipping the sandwich into a side of A-1 Sauce. We chose a side of potato salad which was creamy and nicely seasoned.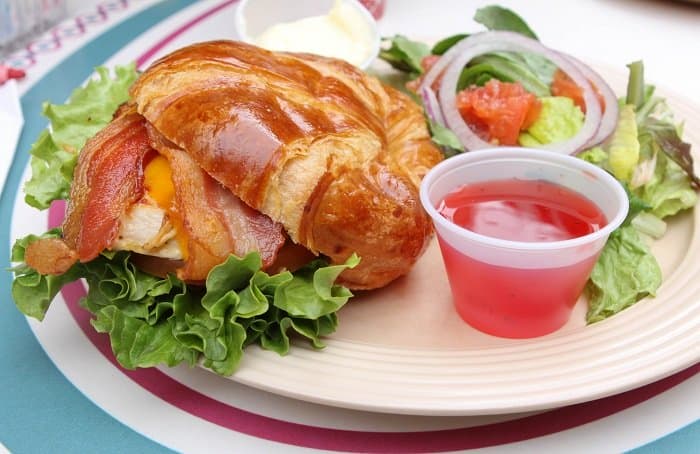 Here is the Croissant Chicken Club Sandwich with a side salad. The sandwich was probably my favorite sandwich that we ordered. The croissant was buttery soft, the chicken breast was nice and moist and you can't go wrong with cheddar and bacon. I would recommend ordering this one.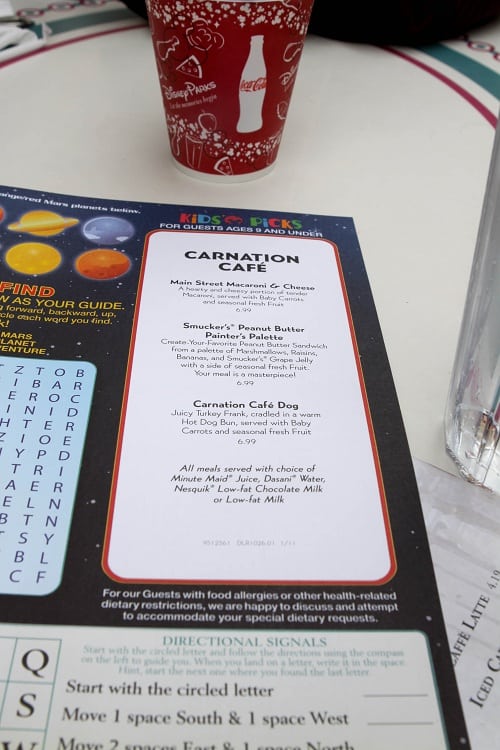 Kids menu with lots of kids favorites…mac and cheese, peanut butter and jelly which you can design into your own perfect sandwich and of course a hot dog.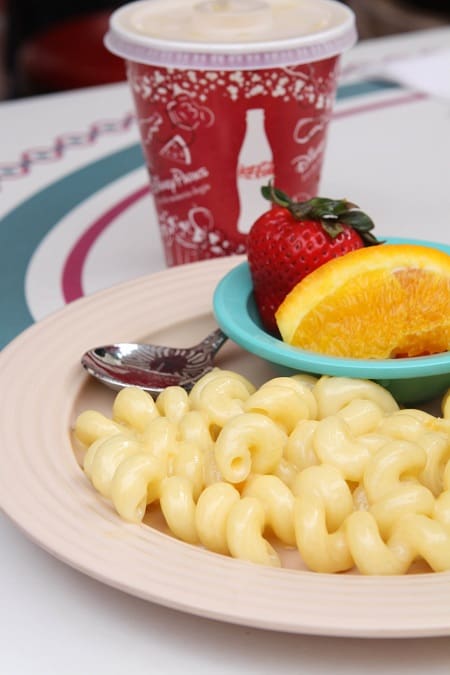 Our youngest ordered the mac and cheese and a side of fruit. He had it eaten in minutes. Thumbs up from him 🙂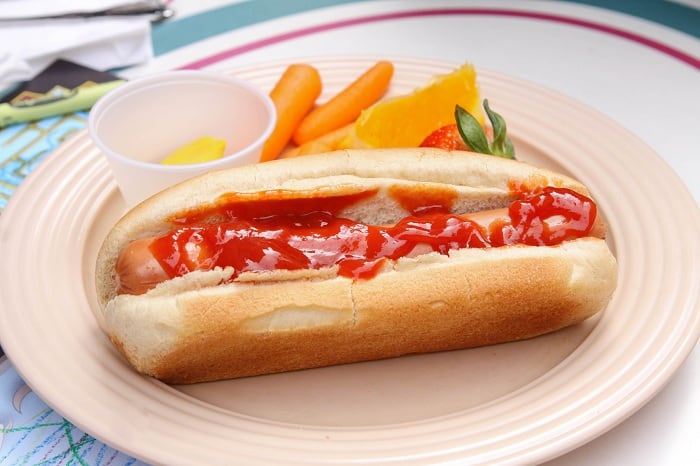 Our oldest ordered the hot diggity dog with a side of fruit and carrots. I've seen better hot dogs in my days, but my son didn't seem to mind it at all slathered with ketchup 🙂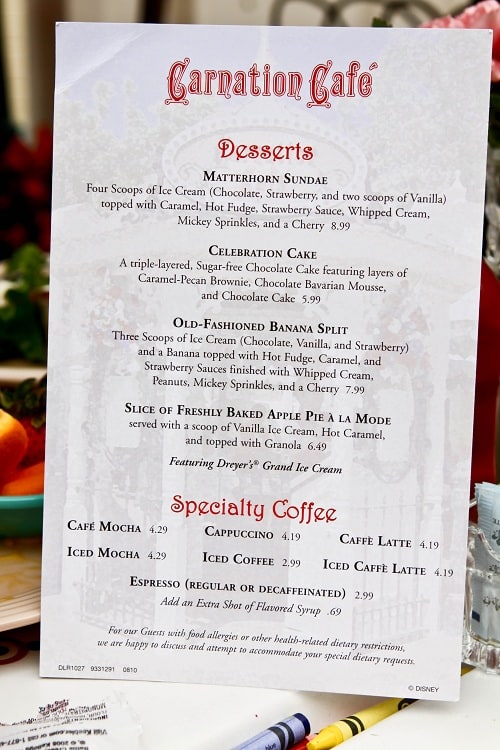 You know we are all about the desserts. Lots to choose from. Wishing we would have ordered one of everything to try them all.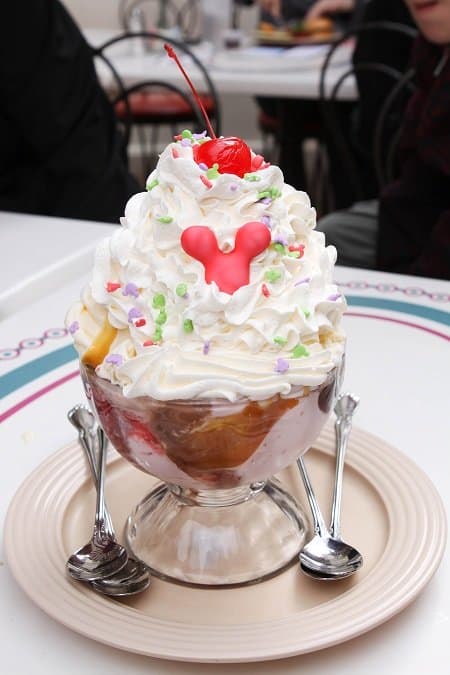 We went with this very small dessert…..The Matterhorn Sundae, Lol! Four scoops of ice cream, caramel, strawberry sauce, hot fudge, whipped cream, Micky sprinkles and a cherry. Yikes!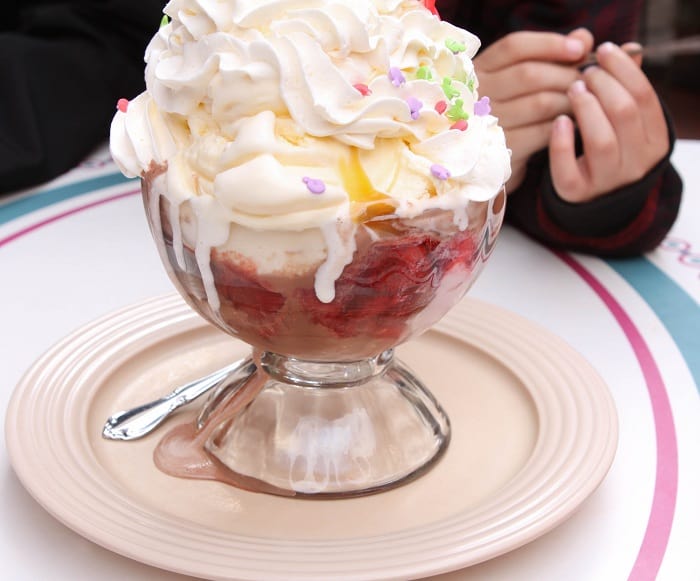 Word to the wise…eat quickly, this baby melts fast.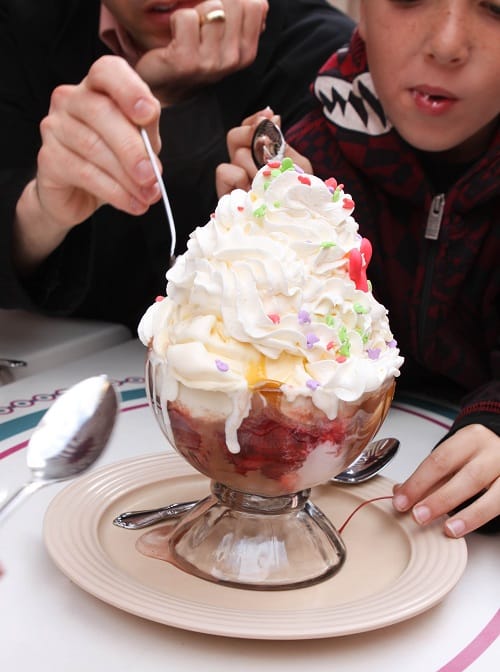 Ready, set, go!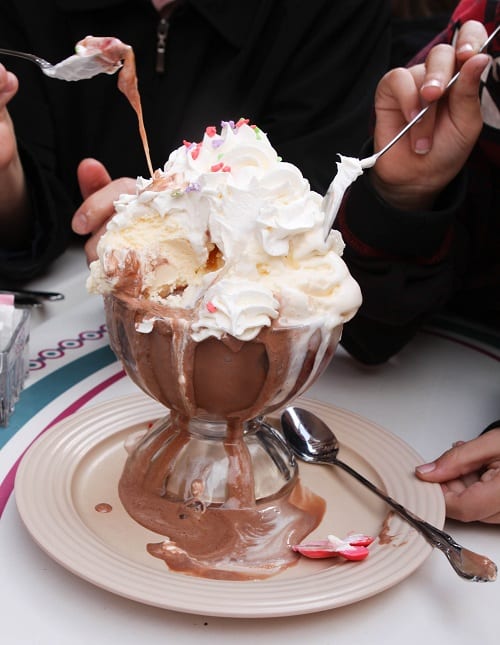 See what I mean about the melting, Lol!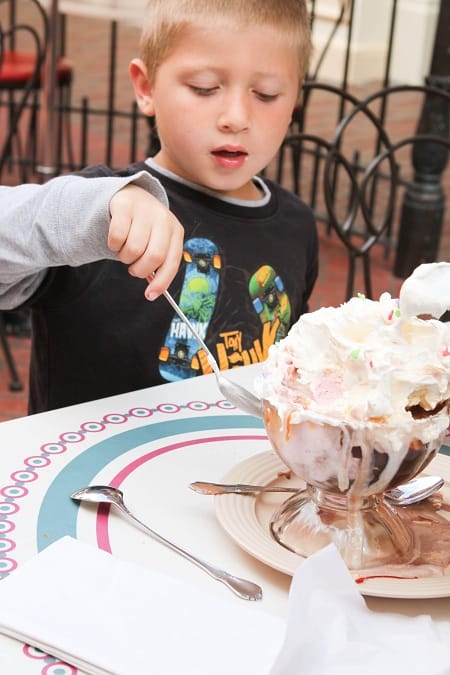 This is hard work 🙂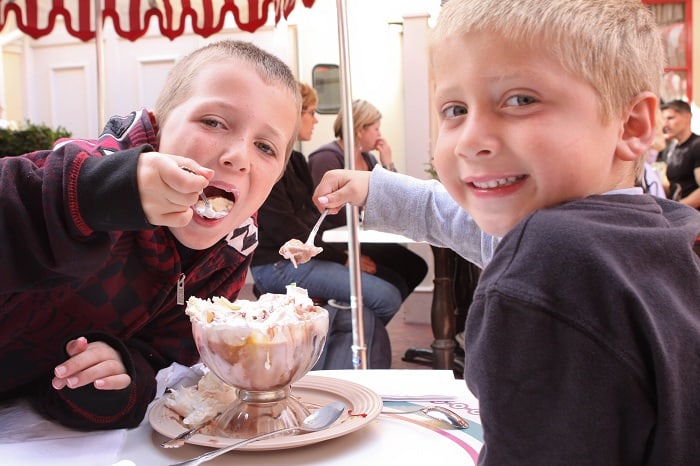 Happy boys.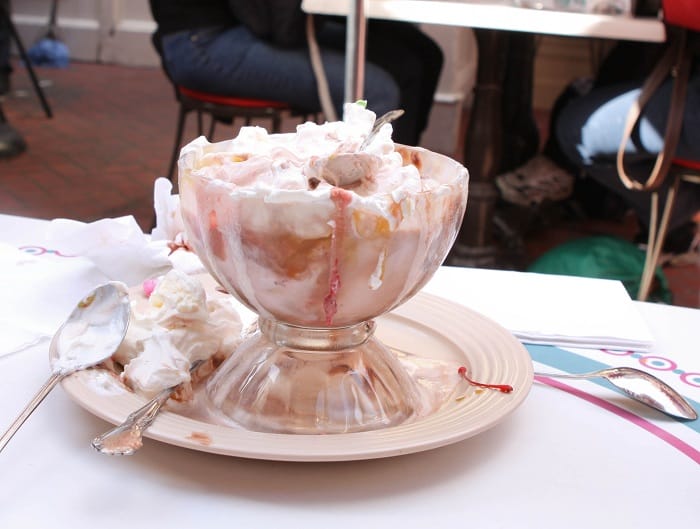 Well, between the 4 of us, we did some damage on this sucker. I give the Matterhorn Sundae a perfect 10 for presentation and fun.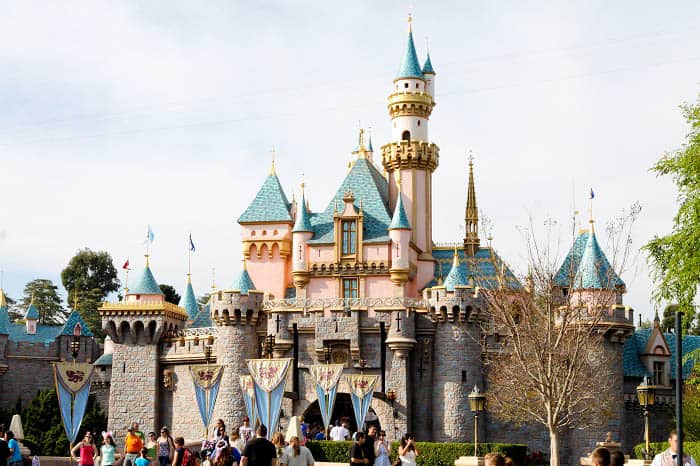 Have a magical….and Delicious day!
Be sure to share your experience of Carnation Cafe and tell us your thoughts on things you've ordered, loved and not so loved 🙂
Disclosure: We are in no way associated or sponsored by Disneyland. Just a family who enjoys visiting the parks and giving you are honest reviews.