One might think….what is the big deal about a corn dog anyway? Well, if you haven't tried the Disneyland Corn Dog then you might want to make it your mission in life to eat one someday 🙂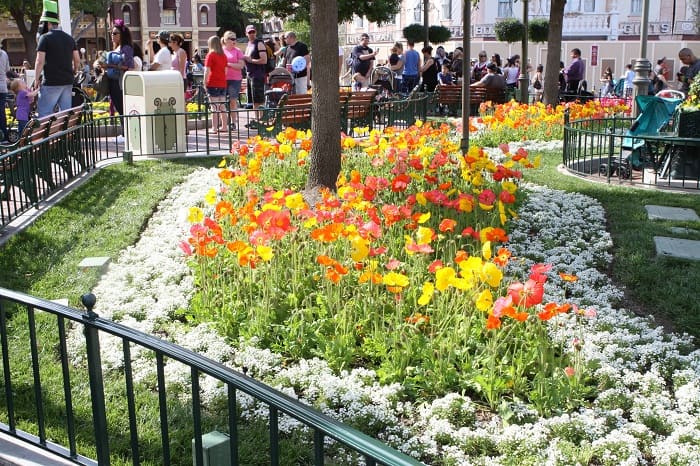 As you walk down Main Street you will see fabulous flowers, charming shops and then…..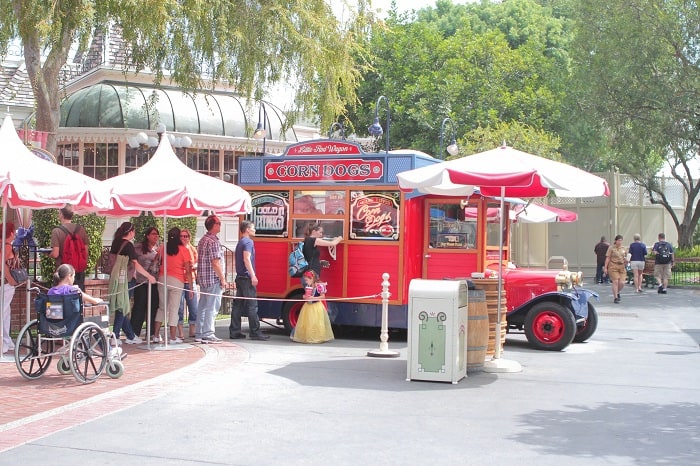 The bright red Corn Dog Truck or Little Red Wagon.
If you ask a handful of people their favorite thing to eat at Disneyland, chances are, many of them will say the deep fried, greasy, perfectly crispy corn dogs from this fun bright red corn dog truck.
You'll find this Corn Dog Truck located right at the end of Main Street if you are walking from the entrance of the park. You walk right up to the window to order. There are a few tables located right behind the truck or we like to go into the Plaza Inn and eat at their outside tables.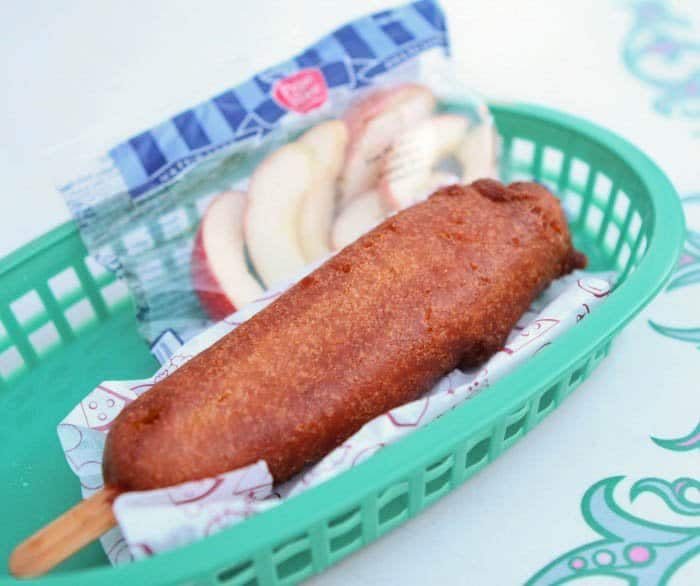 Here it is….the corn dog that gets RAVE reviews. Especially by my boys. It is golden brown, crispy on the outside and hot diggety dog on the inside. Your dog will come with either a bag of chips or apple slices on the side.
Here is the short menu:
Hand-Dipped Corn Dog – With sliced apples or a small bag of chips. $5.99
Coca-Cola, diet Coke, Sprite, Fanta Orange – Regular $2.79, Large $3.29
Bottled Water – $2.79
Large bag of chips – $2.79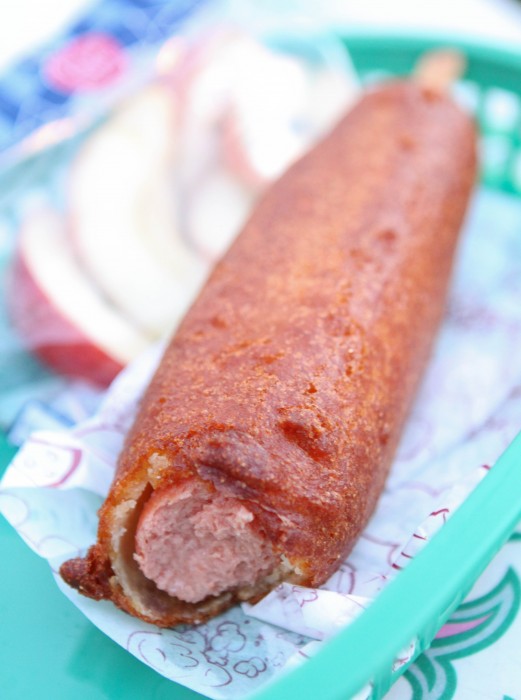 Hello doggy!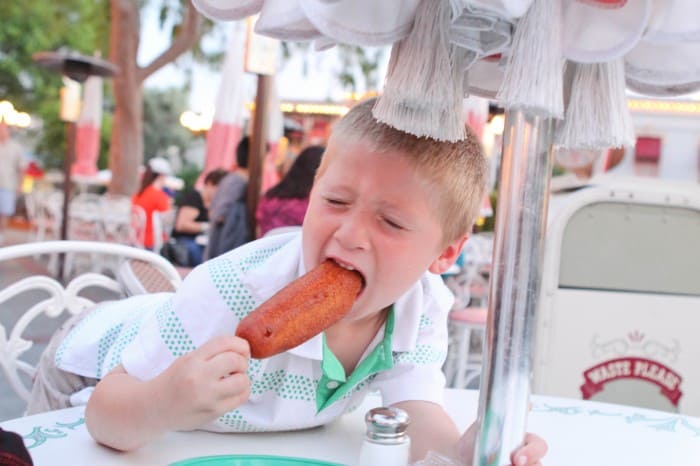 Yah, these boys go kinda nuts for the Disney Corn Dog 🙂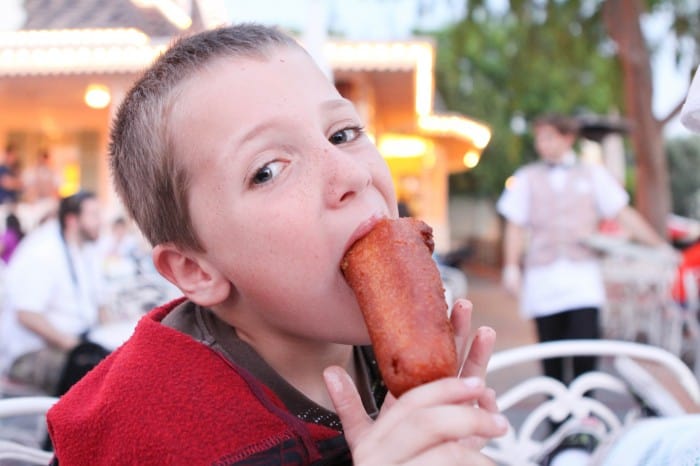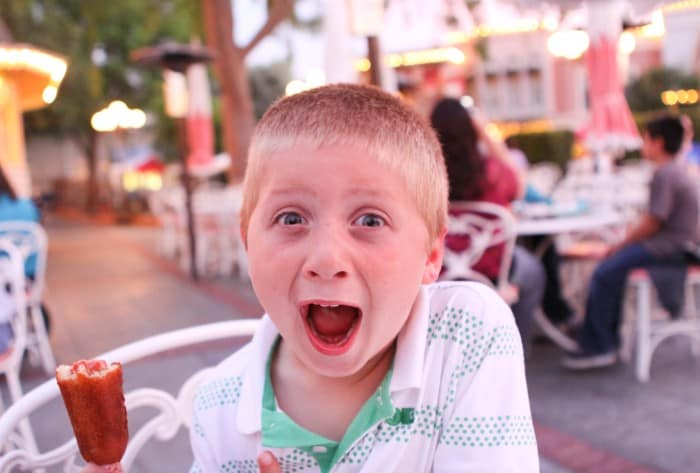 This about sums it up 🙂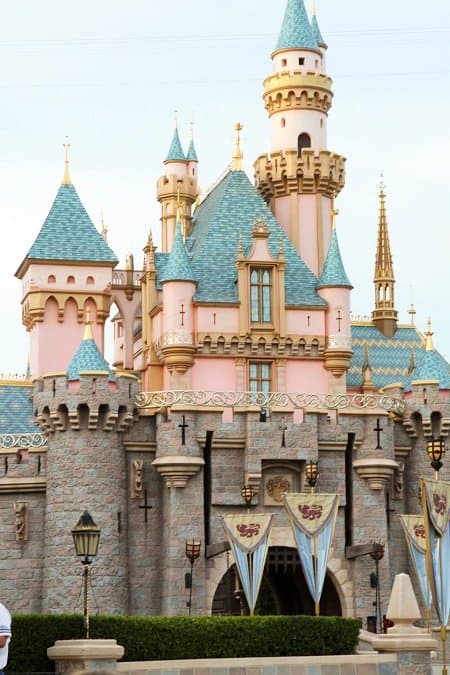 Have a magical day!
Do you have stories about these corn dogs? Do you love them as much as we do? Let's hear it!!
Disclosure: We are in no way associated or sponsored by Disneyland. Just a family who enjoys visiting the parks and giving you our honest reviews