We love visiting Rocky Point Mexico with family and friends! Happy Friday! Talking about tips and our experiences of our trip to Rocky Point Mexico.
Rocky Point Mexico
A month or so ago, some of our neighbors and friends invited us to Rocky Point for Spring Break. I have to say, I have grown up in AZ most of my life and have never been to Mexico. It's only a 4 hour drive too! After some discussing back and forth, we decided, why not, lets try it out this year. I'm pretty sure, you'll see by the photos, we had the best time. I was definitely skeptical and a little nervous being out of the country with the kids, but are so glad we went. We'll be making this a tradition every year.
Check out my review of La Paz Mexico too! Follow Picky Palate on Instagram for travel adventures and daily recipe inspiration.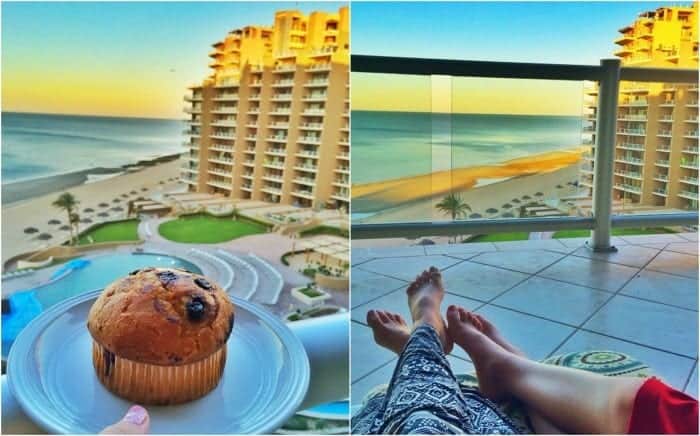 We stayed at Las Palomas Beach and Golf Resort. If you check out VRBO, you can search through and find condos to choose from. The view from the rooms is amazing!
Visiting Rocky Point Mexico With Family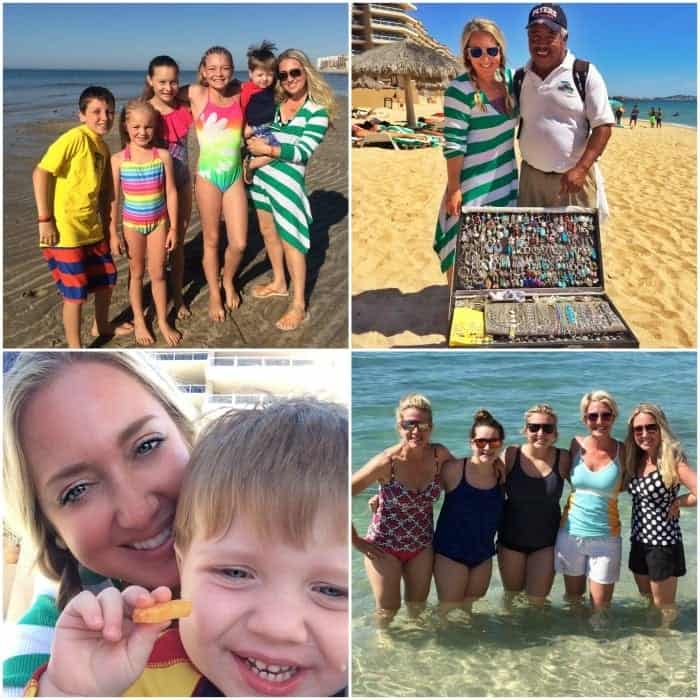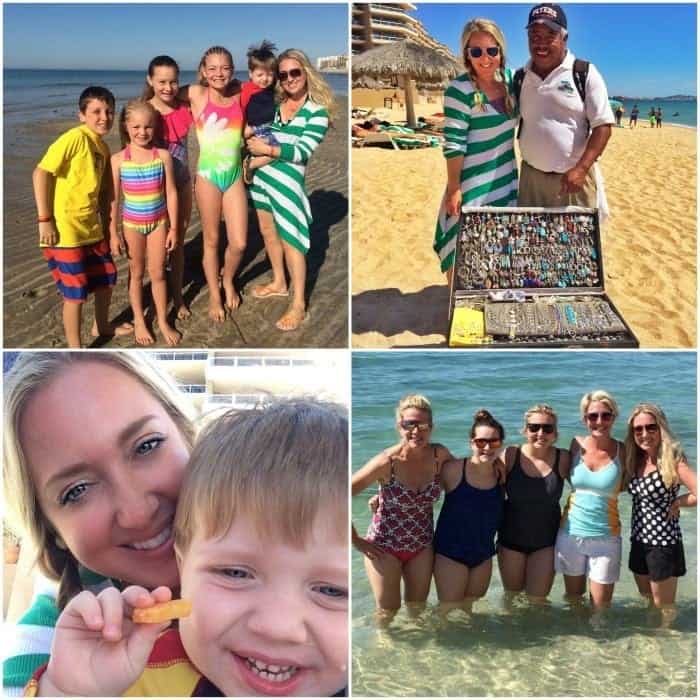 We had so much fun beach time with the kids and friends. The beach is much different that the CA beaches I'm used to. There are no waves that roll in, however they have banana boat rides and jet ski's for rent. I could not get enough of the vendors that walk the beach and sell their goods. My favorite was the jewelry vendors selling gorgeous silver and turquoise pieces. Too much fun!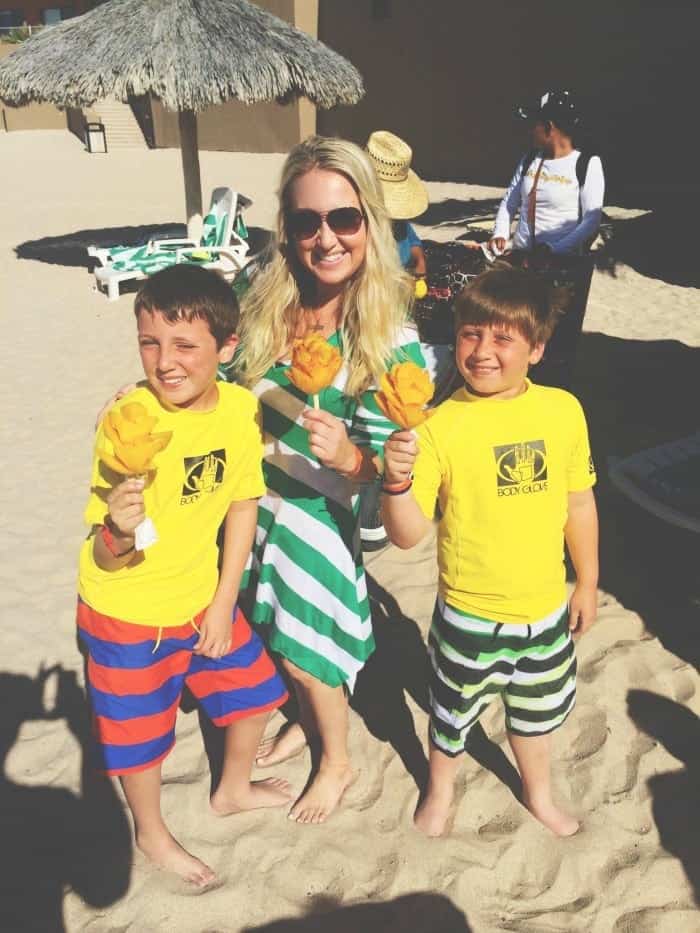 One of our favorite daily treats was the mango on a stick. The boys got theirs plain, but they come with fresh lime and chile seasoning. Literally to die for! I'm so making these at home. We had some of the best homemade tamales on the beach too. The best part is you don't have to go anywhere. The vendors walk the beach most of the day.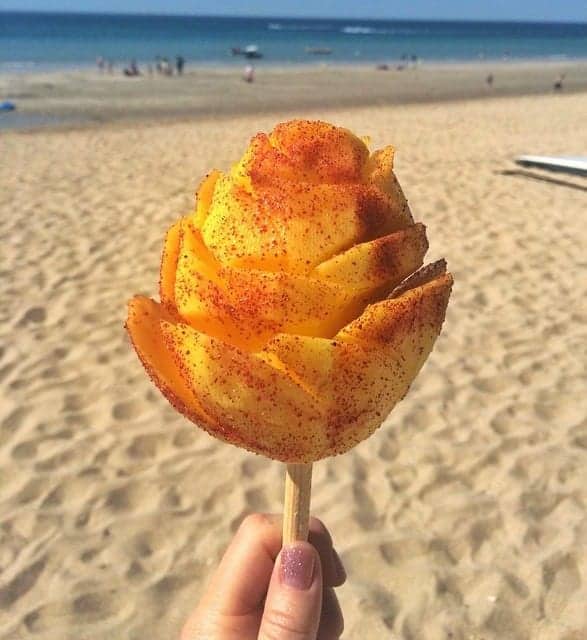 I've got to practice my knife skills, lol! This baby is so good.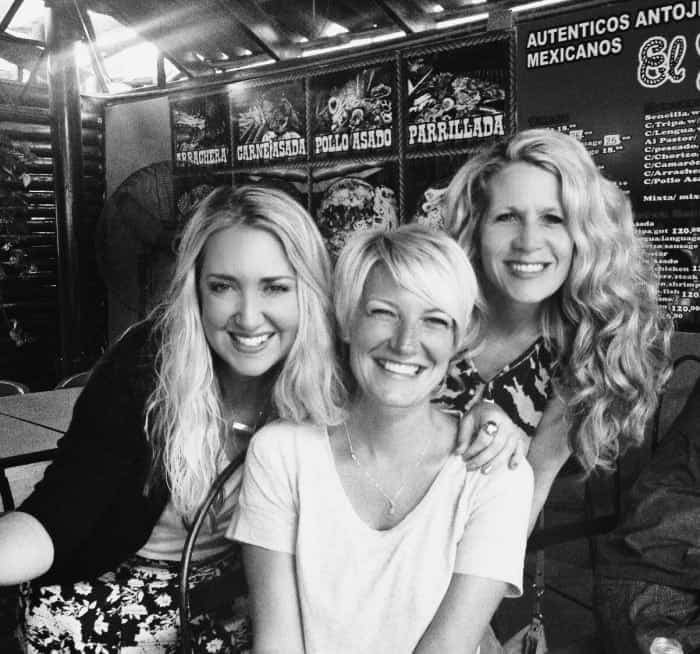 My neighbors and friends 🙂 We tried some amazing Mexican restaurants every night. Pollo Lucas was our favorite….with Thrify Ice Cream every night. So much fun cruising the town with these ladies and their families.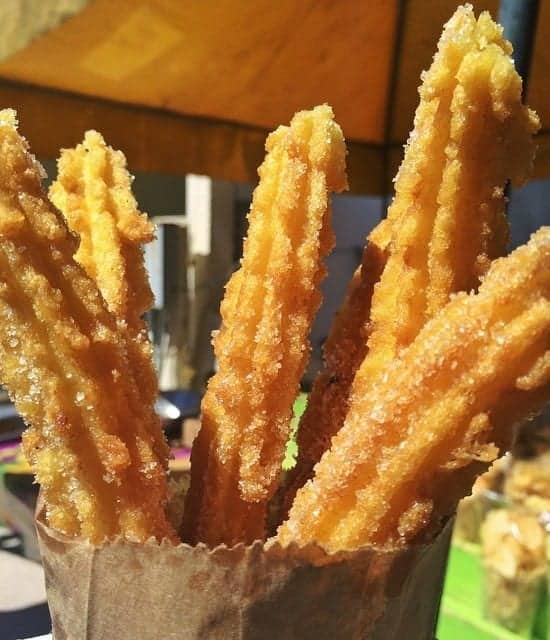 Hands down my favorite treat of the trip were these homemade churros from Choya or Cholla Mall (I saw it spelled both ways). It was less than 5 minutes from where we were staying. Crispy yet custardy in the centers with cinnamon and sugar. Wish I could get these everyday….well it's probably best I'll only have access to them once a year, lol!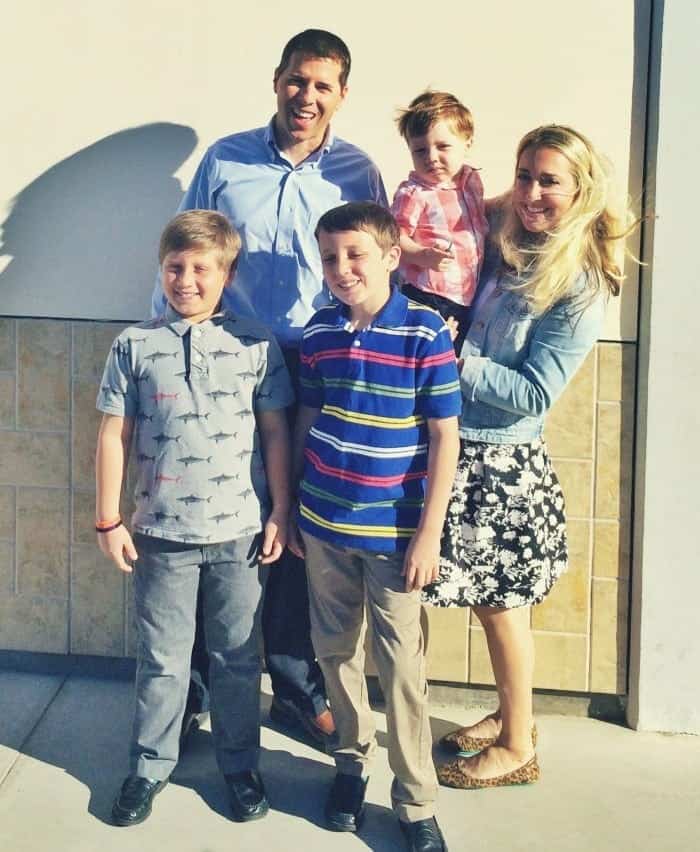 Such a fun adventure with my little family. My boys will always remember this vacation. We can't wait to go back next year.
Tips For Visiting Rocky Point Mexico With Your Family
It's helpful to go with a group of people who have been before. I can't say we'd ever go with just our family alone.
Don't forget to plan for passports. If you are driving, the kids 16 and under will need original copies of birth certificates.
Bring your own bottled water, we didn't drink their water just to be safe.
Bring lots of cash in small bills. It was a bit of a pain to get money from the bank there.
Bring plenty of snacks from home for your room and beach.
Dental floss in your bag for all of the mangoes you'll eat 🙂
Obvious things like keep your car doors locked while you're out and don't leave valuables inside.
…not a sponsored post, just wanted to share our first experience in Rocky Point 🙂