Peanut butter desserts are our favorite! Sharing my Chocolate Peanut Butter Sandwiches from Disneyland with you today! A favorite chocolate peanut butter dessert to pick up at Disneyland Park. Love making Disneyland Copycat Recipes for all of us!
Peanut Butter Desserts
Talk about the Best Disneyland Food there is! You are in for such a treat with my Chocolate Peanut Butter Sandwiches from Disneyland! I am without a doubt a chocolate and peanut butter fanatic. When I first devoured this treat from Disneyland for the first time in 2011, I knew I had to go home and make my own version. It is too good to only enjoy at Disney 🙂
Try my Churro Toffee Disneyland copycat recipe too! Follow Disney Hungry on Instagram for The BEST Food At Disneyland!
The Best Food At Disneyland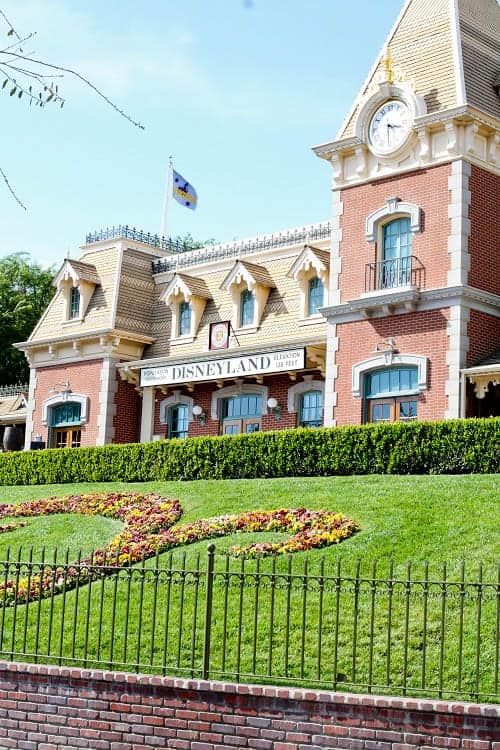 We LOVE visiting Disneyland Park! There are so many amazing treats to try.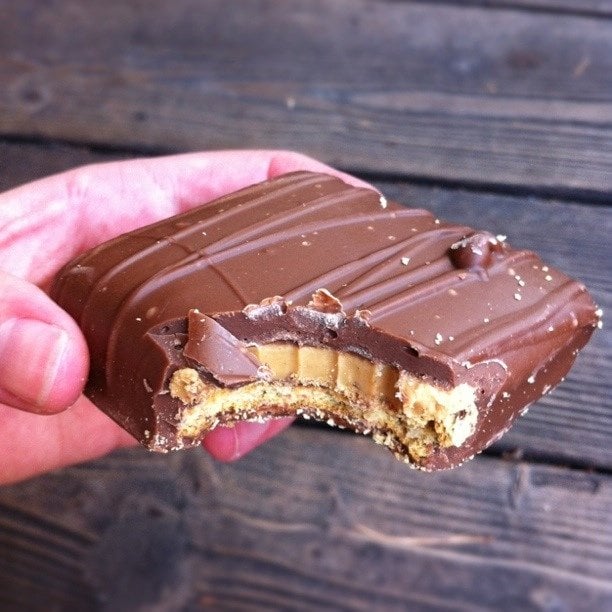 The beloved Chocolate Peanut Butter Sandwich from Disneyland Parks! Note, Disneyland has a new version of the Chocolate Peanut Butter Sandwich, not quite as good as the original they used to sell, but still a fun option. I like my homemade version better than the new version served at the Parks.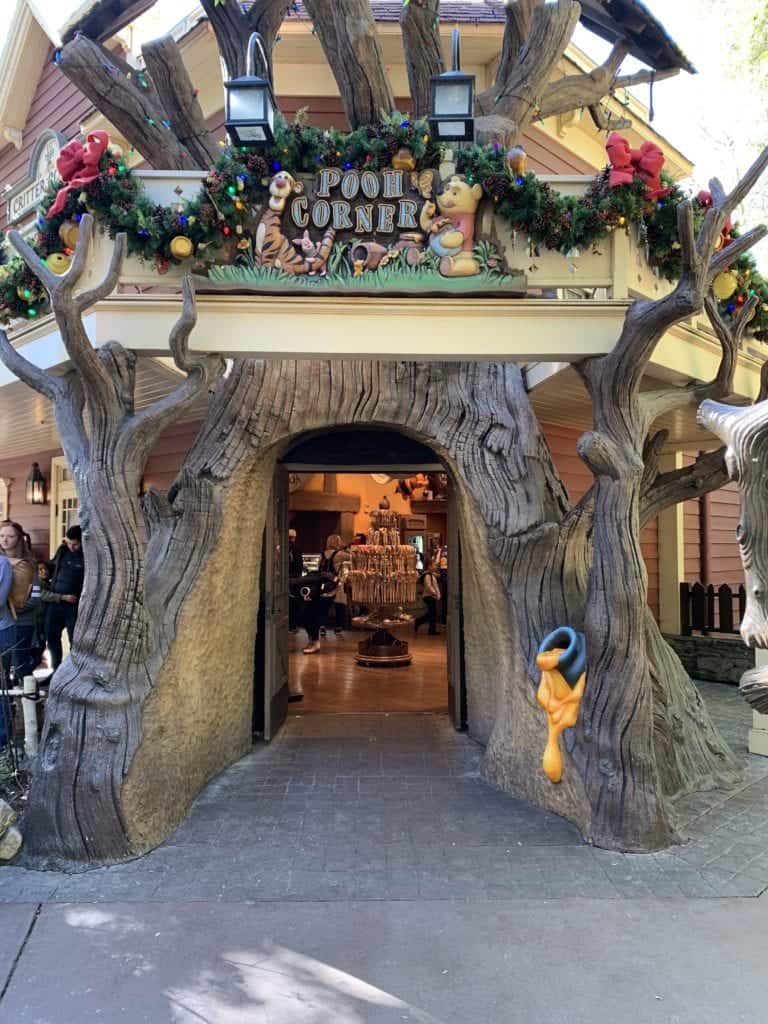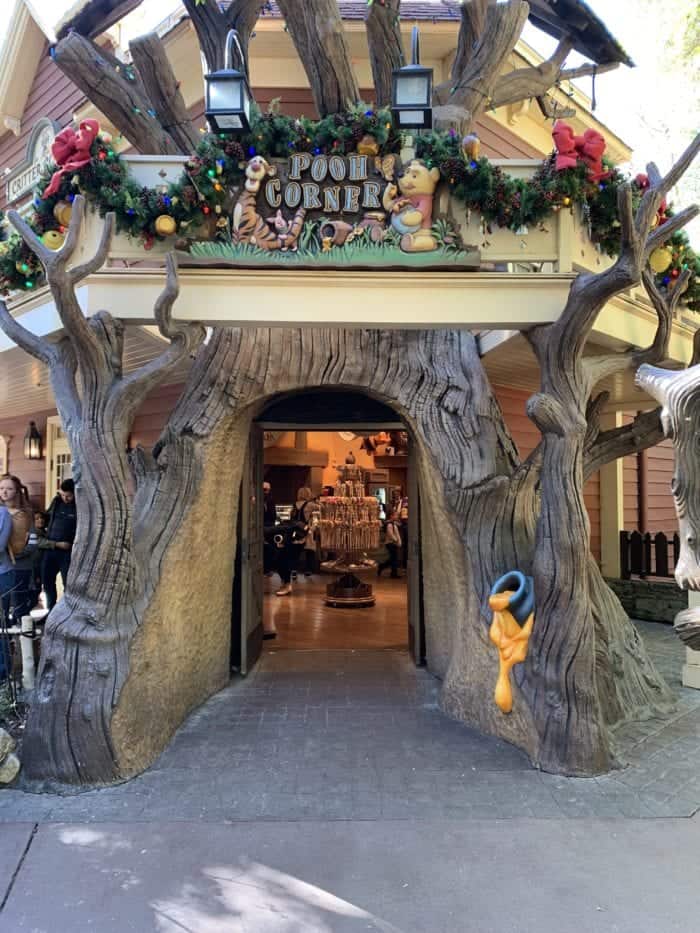 Find these Chocolate Peanut Butter Sandwiches at the bakeries around Disneyland Resort. Pooh Corner in Critter Country is my favorite place to pick up snacks!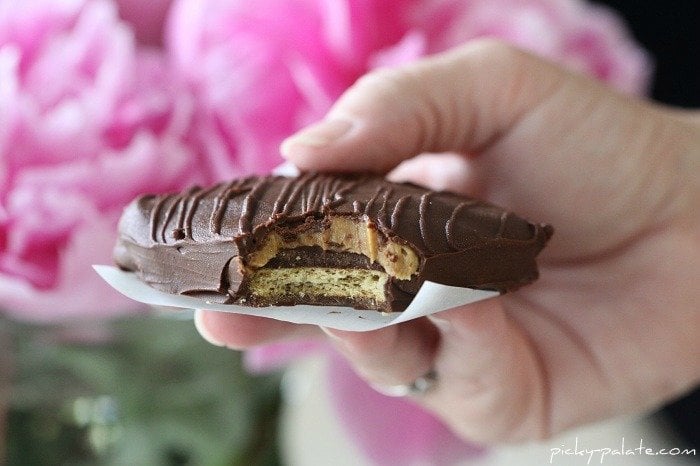 I was very happy with my homemade version! You can't tell very well in the "Disneyland" version, but there is a thin layer of chocolate between the peanut butter and graham cracker.
The Best Peanut Butter Desserts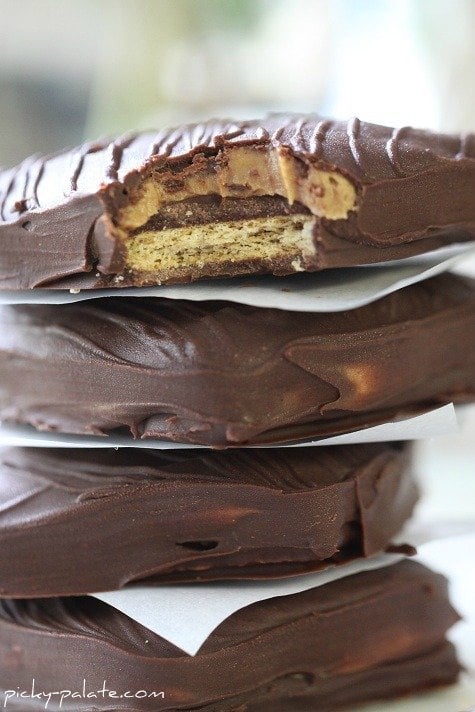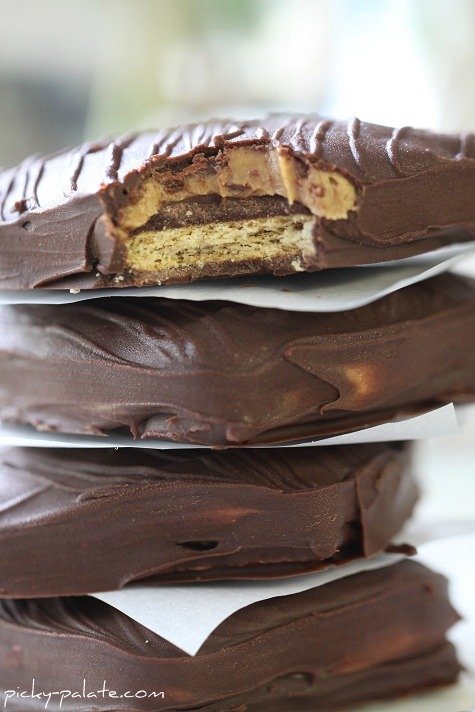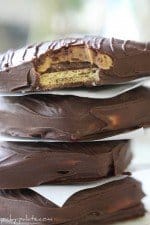 Chocolate Peanut Butter Sandwiches From Disneyland
These Chocolate Peanut Butter Sandwiches From Disneyland are an absolute favorite dessert to make at our home!
Print
Pin
Ingredients
3

cups

good quality chopped milk chocolate

4

tablespoons

shortening

12

halved graham crackers

2

cups

creamy peanut butter
Instructions
Melt chocolate and shortening over a double boiler, stirring to melt.  I use a small saucepan, boil water, reduce heat to low and place a heat proof bowl over the saucepan then add my chocolate, stirring until melted.

Dip each graham cracker into chocolate and let set up on wax or parchment paper.  Stick in the freezer for a few minutes to speed this up.  Spread 2 tablespoons (or a cookie scoopful) of peanut butter over the top of each dipped graham cracker then place in the freezer for 10 more minutes.  This step is important.   While the peanut butter is freezing, remove chocolate from heat and stir, so it cools slightly and thickens up a touch. Slowly and carefully spoon melted chocolate over tops and sides of peanut butter.  This is where the patience and work comes in.  Use a small spoon working the chocolate around the edges and sides.  You'll then use a little plastic knife to run the chocolate around the edges and clean it up a little.  Let set up, (stick back in the freezer for another 10 minutes) then with a spoon, drizzle chocolate over top to get the "lines" you see in the pictures above.  (If your chocolate is too thick at this point, set it back over the double boiler so it melts a little bit).

My reviews...Definitely keep these chilled just like Disneyland does, they melt rather quickly once your fingers get on them.  It was tricky to get mine to look quite as pretty as the Disneyland ones, but with a little patience you can do it!  Have fun and keep them chilled!
Nutrition
Calories:
571
kcal
|
Carbohydrates:
45
g
|
Protein:
13
g
|
Fat:
42
g
|
Saturated Fat:
14
g
|
Sodium:
296
mg
|
Potassium:
430
mg
|
Fiber:
5
g
|
Sugar:
29
g
|
Calcium:
40
mg
|
Iron:
2.6
mg
Keywords:
best disneyland food, best food at disneyland, chocolate, chocolate peanut butter dessert, chocolate peanut butter sandwich, dessert, disney eats, disney food, Disneyland, disneyland copycat recipe, disneyland recipes, peanut butter, peanut butter desserts
Pin Chocolate Peanut Butter Sandwiches