It's always tricky trying to figure out what to buy family and friends for Christmas isn't it?! I've put together some of my favorite things that will make your shopping a little easier 🙂 These are just my opinions, this post is NOT sponsored.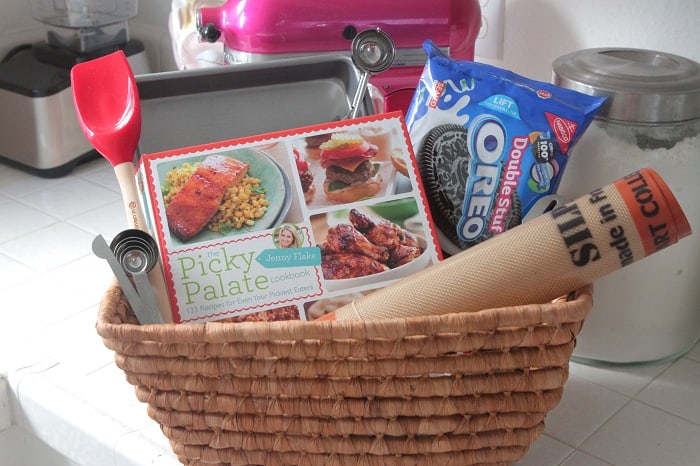 For the cooking/baking enthusiast, what better gift than my new cookbook? Lol! Ok, I might be partial, but how cute to put together a gift basket with my book, a cookie sheet, a cookie scoop, silpat liner, teaspoons and a bag of Oreo Cookies to make my Oreo Stuffed Cookies from the cover of my book?! I think it's adorable and I'll be doing that myself this year 🙂

For little girls, my pick is Bakerella's new Cake Pot kit available at Toys R Us. Little girls can create Angie's adorable cake pops in their own kitchen with their moms. It is available for $19.99 and absolutely adorable!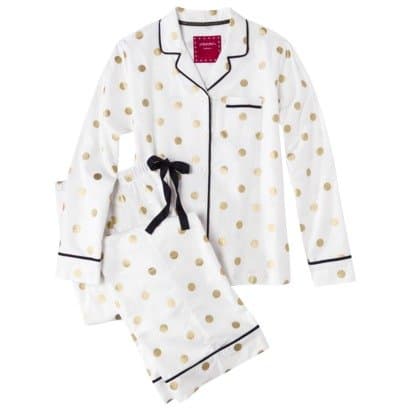 My pick for PJ's this year are these fun gold and black polka dot ones you can find at Target! $24.99 for the set, which is much better than the $90 ones I was peeking at from J. Crew 🙂 Woohoo! I better order mine before they sell out. Aren't they so cute?!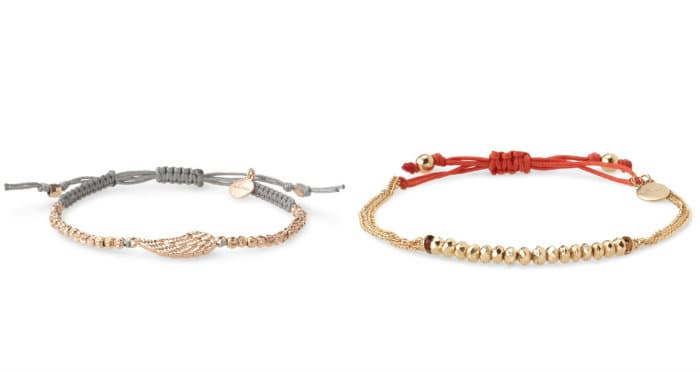 For your girlfriends I recommend two of my favorite Stella and Dot bracelets, the Hope and the Love Bracelet. They are affordable and look amazing on! The Hope bracelet runs for $39 and the Love bracelet $19. I stocked up on these for gifts this year.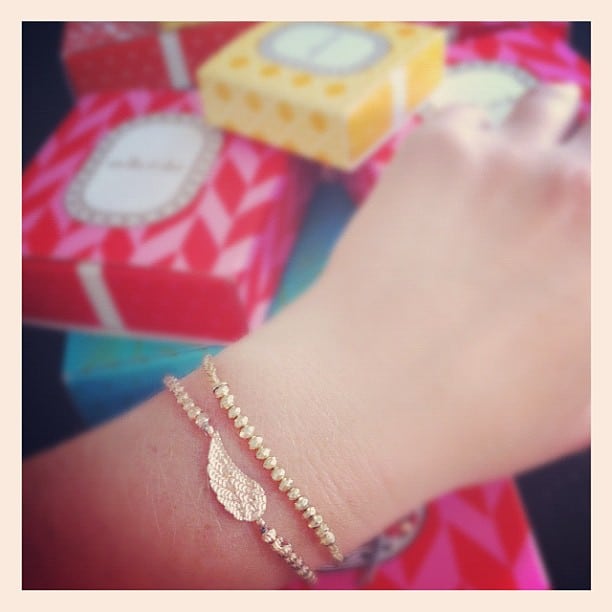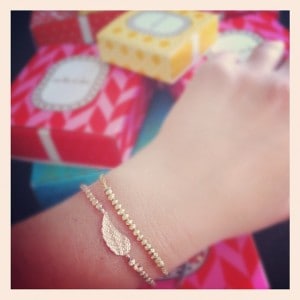 Love how the bracelets look together. So simple and beautiful.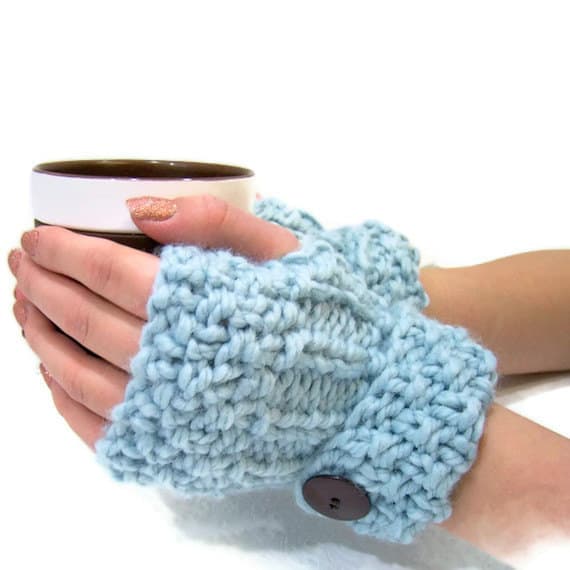 I don't know what it is about these knitted fingerless mittens, but I LOVE them. So cute for the winter 🙂 Found these on Etsy HERE.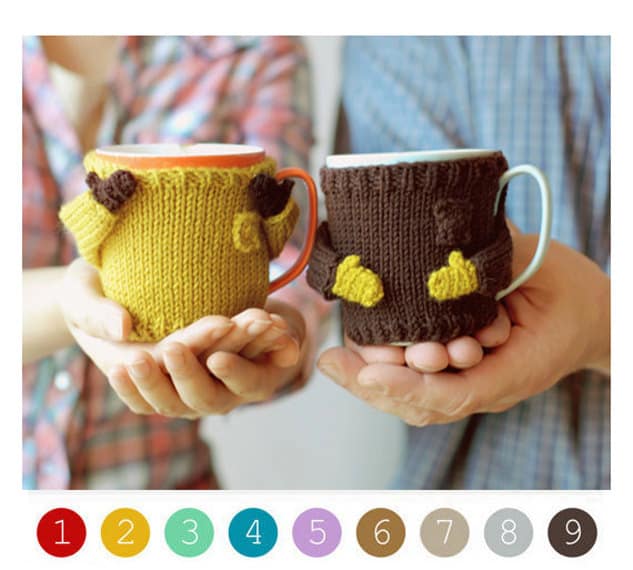 How perfectly adorable are these mug sweaters from etsy?! I saw this photo on Facebook and could not believe how cute they are! Great gift idea for the cold winter months.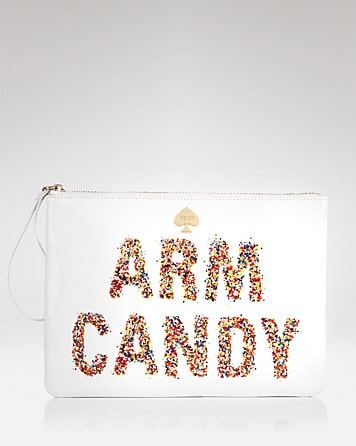 Perhaps a gift for yourself or for your foodie friend 🙂 One of my favorite little bags/pouch right now is this "Arm Candy" pouch spelled out in Sprinkles by Kate Spade. I think every food blogger needs this! Perfect for a little clutch, iPad pouch or make up bag. It runs for $138.00 and you can find it at Kate Spade, Nordstrom and Bloomingdales. This one does not disappoint.


Some of my favorite scarves right now are these from the new collection from Stella and Dot. I own most of these and can't say enough about them. They are so soft and wrap perfectly. Love the fun colors and designs too. Great for any gal 🙂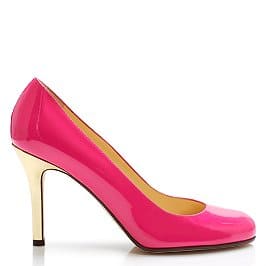 I fell head over heels (literally) for these new "Karolina" heels from Kate Spade. They are my new favorites with that adorable gold heel. Definitely only for a special occasion with their price tag. Mine came for my birthday/anniversary, lol!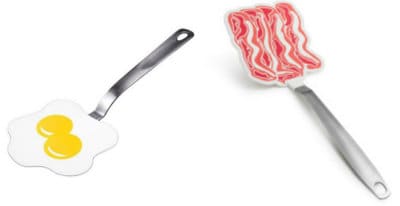 How fun are these bacon and eggs spatulas?! for $12.95 each, you can find them at Sur La Table, which is always a fun place for gifts for the cook and baker.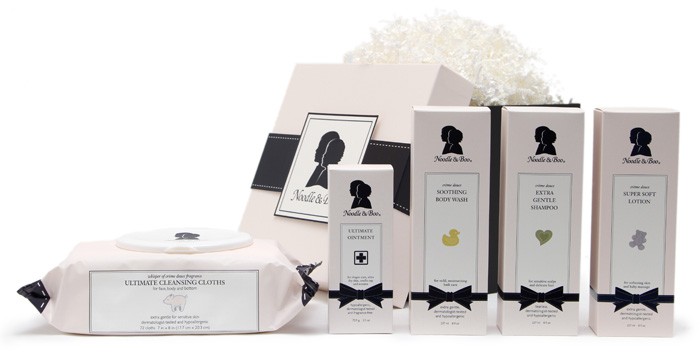 For the new mom with baby, Noodle and Boo products are a must! I wouldn't have believed it had I not received a set for my baby shower. Noodle and Boo makes the most lovely baby shampoo, body wash, wipes and so many other goodies. They smell so perfectly baby wonderful. Trust me on this one, any mom will be over the moon with these products. You can find this line at Nordstrom, Neiman Marcus and other high end stores. You can also order online through Noodle and Boo and Amazon 🙂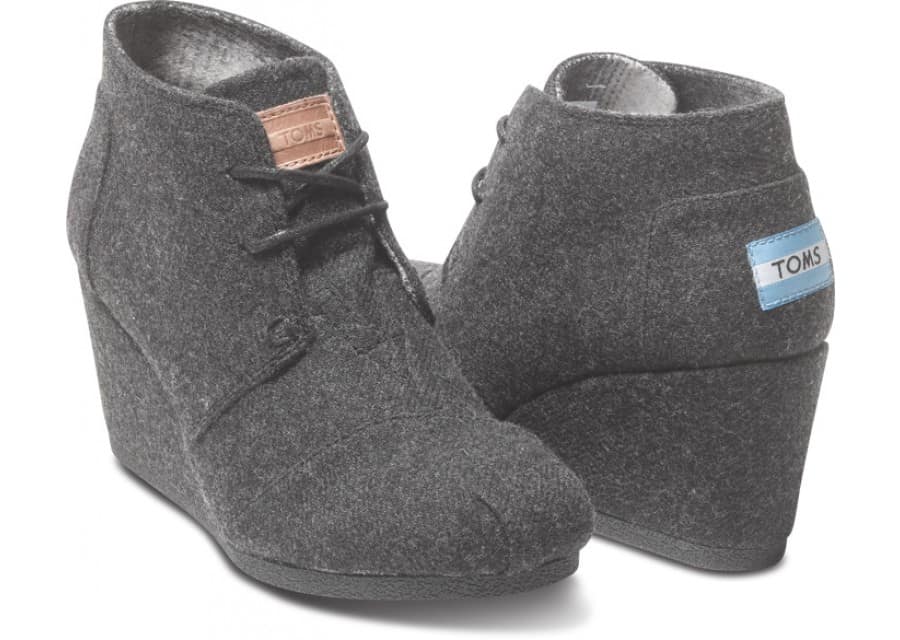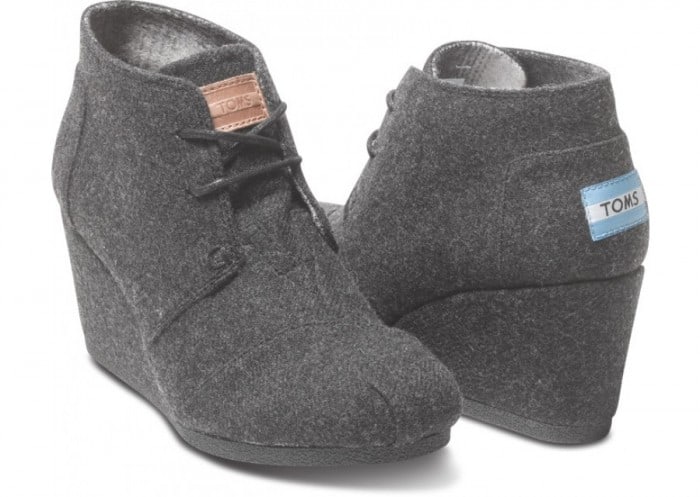 My pick for a fun new winter shoe are these great new Wool Wedges by Toms. They are surprisingly comfortable and absolutely adorable.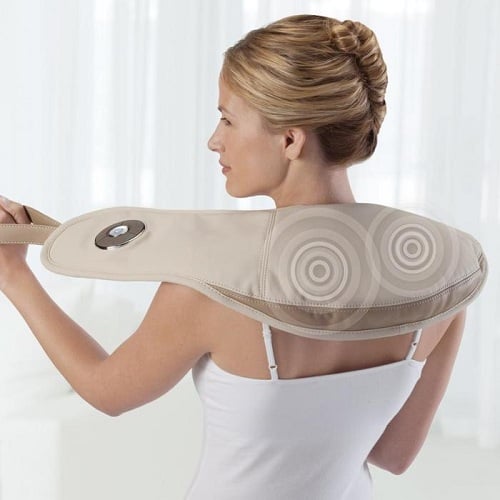 For Mom or Dad, husband or wife, my pick is this Brookstone neck and shoulder massager. Last year my husband and I tried it out in the store and we almost bought it on the spot, lol! It is amazing and even has a heat feature. It's the next best thing to an actual massage 🙂 It's a little pricey ($99.00) but you could even split the cost between siblings.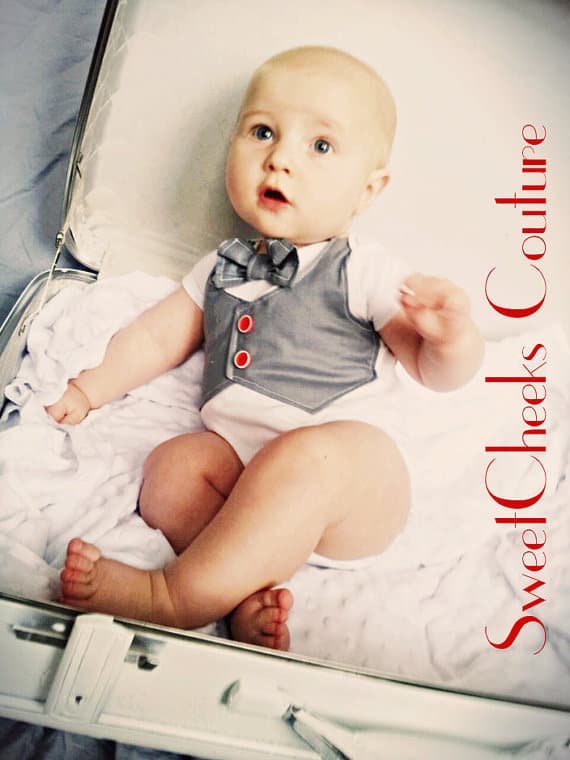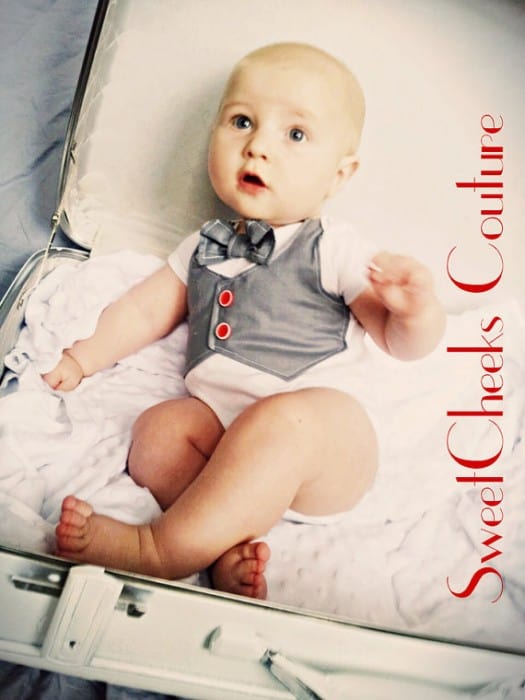 For baby boys, I have fallen in love with this etsy shop Sweetcheeks4You that makes these vintage inspired onsies. How cute are they? They are $24.99 and take 2-3 weeks before they'll be shipped so plan accordingly. I can't wait to get mine for Pax!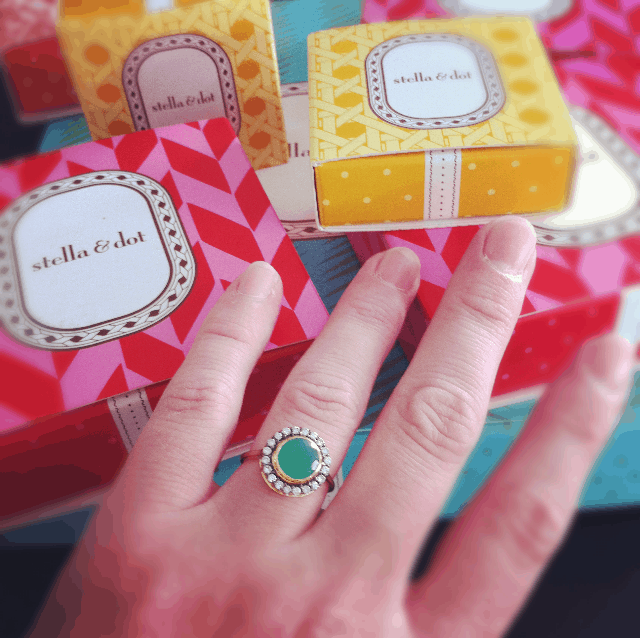 Another new piece from Stella and Dot is this lovely Suzanne Cocktail Ring. It's only $39.00 and is absolutely adorable on. Great gift for Mom, Mother-in-Law, sister or wife.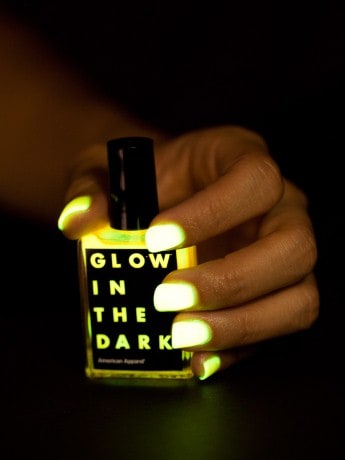 Totally LOVING this glow in the dark nail polish from American Apparel! For only $6.00 it's great for any teen or hip mom on your list 🙂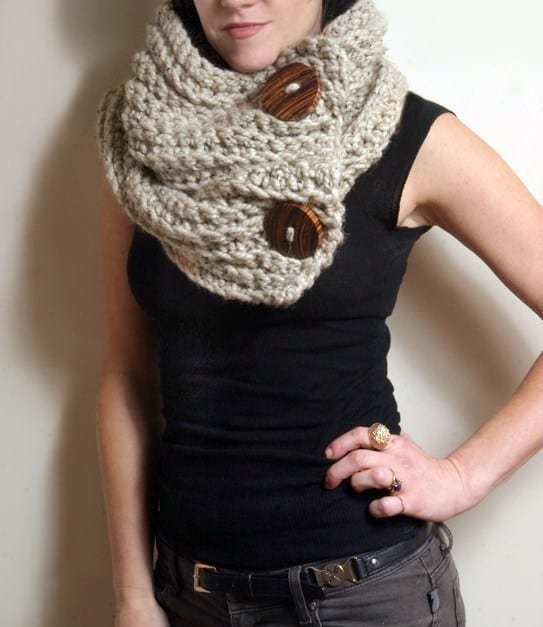 Kind of obsessed with this gorgeous cowl I found on Etsy by LuluandLoie. It is $55.00 and handmade which makes it even more special. Doesn't it look so cozy?!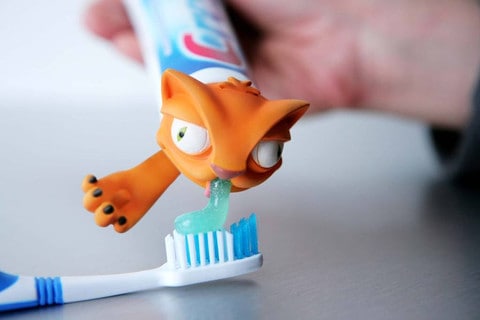 I came across these adorable products from Black Lap Products and am in love! How cute is this toothpaste dispenser? For $4.99 it's the perfect little stocking stuffer if you ask me 🙂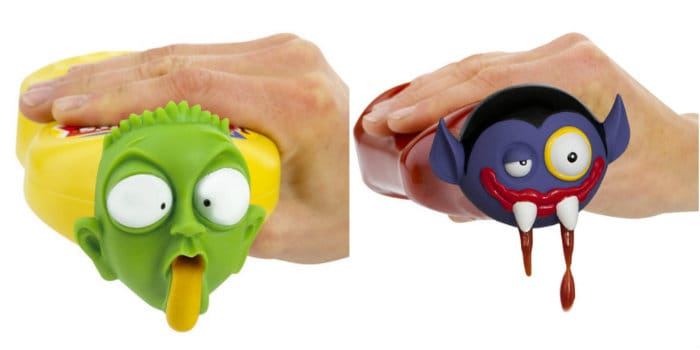 The same company sells these ketchup and mustard lids. How funny is this?! Great little gift for your foodie friends 🙂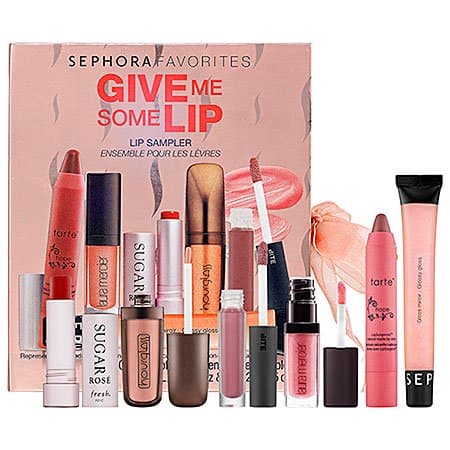 My favorite time of year to buy make-up!! Sephora always has the best gifts that come out at Christmas. I bought this one a few weeks ago and absolutely love it. For $25, you get all of these lipsticks/glosses and they are pretty good size. Great gift for yourself, mom, sister, whoever! FYI these gifts go fast at Sephora, so if you like it, I'd go get it quick 🙂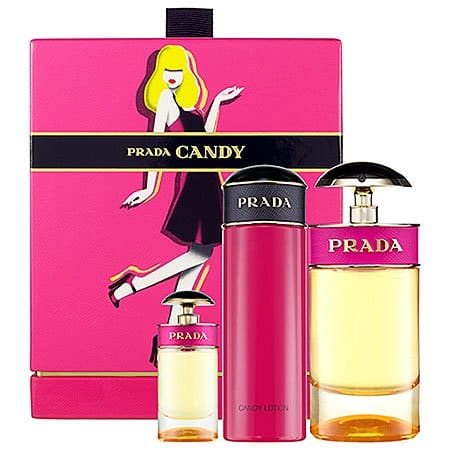 My fragrance choice this year is Prada Candy. It's fairly new and I love it. It's sweet but not overwhelming. Great for any gal 🙂