How to Make Holiday Spice Simmering Stovetop Potpourri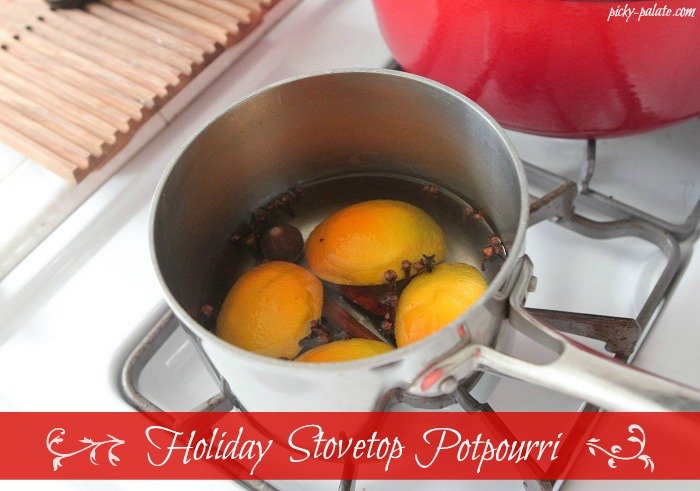 One of my favorite things about this fabulous time of year are the wonderful smells that come through the kitchen while baking.  If you even want those perfect Holiday scents through your home and don't have time to bake something, I've got my simple recipe for a stovetop potpourri that fills your entire home with sweet spices that literally smells like you've been baking all day.  Such a great little pot to have simmering for your Holiday parties coming up.
Take a look at what you'll need.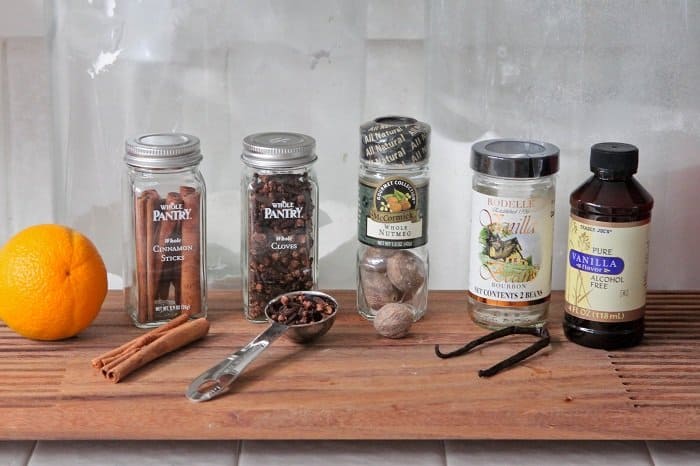 Here's what I use.  You can make a few substitutions if you need.  The spices can be in "ground" form if you don't have the "whole" spices as I have here.  You can absolutely use vanilla extract in place of the vanilla bean.  Those beans can be a little pricey.  You can also use fresh cranberries in place or in addition to the orange 🙂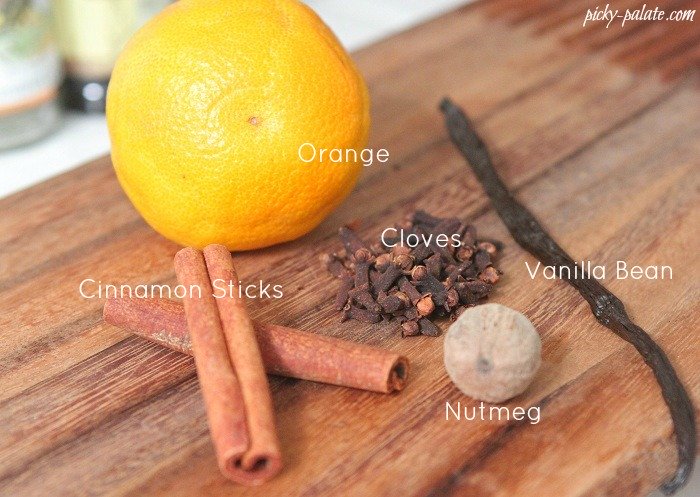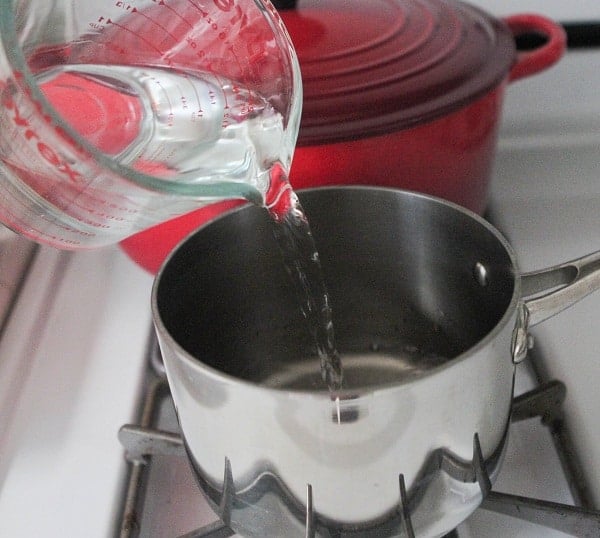 You'll start by adding 2 cups of water to a small saucepan.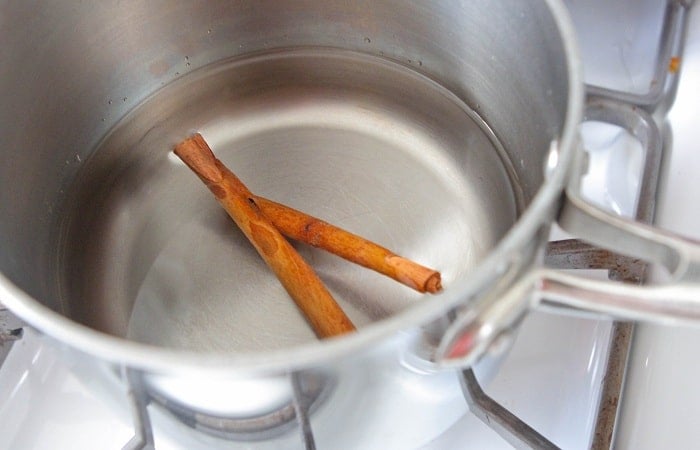 Add your cinnamon sticks (or ground cinnamon).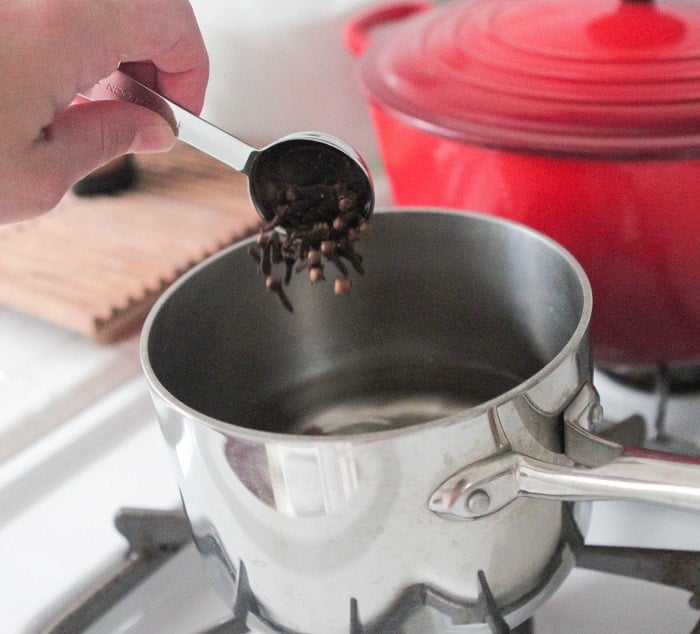 Pour in your whole or ground cloves.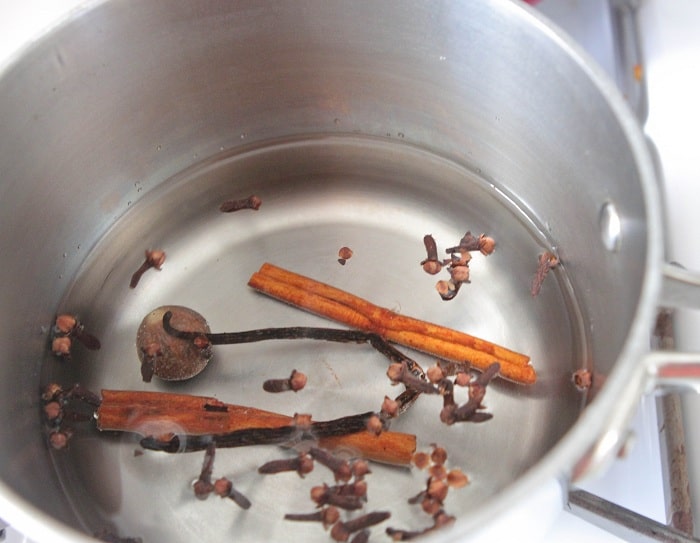 Add your nutmeg and vanilla to the saucepan.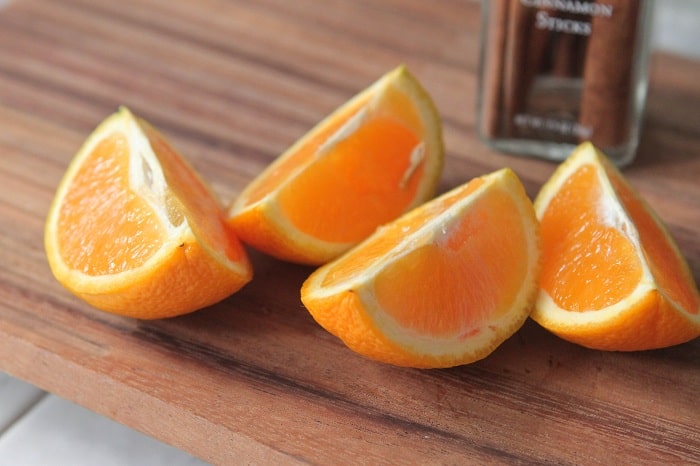 Quarter your pretty orange.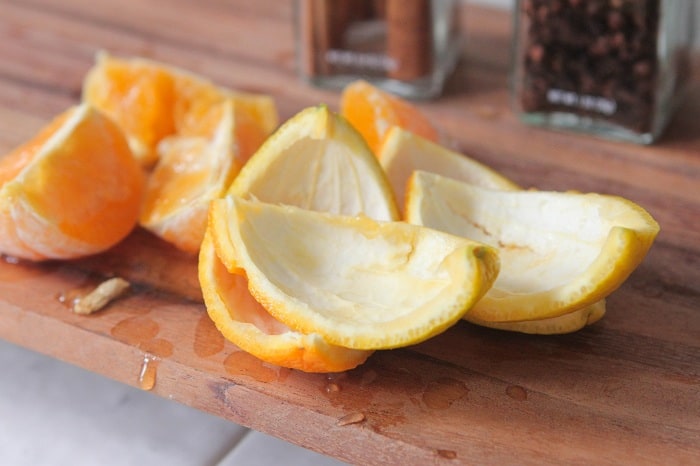 You'll just need the peel, so enjoy the orange pieces.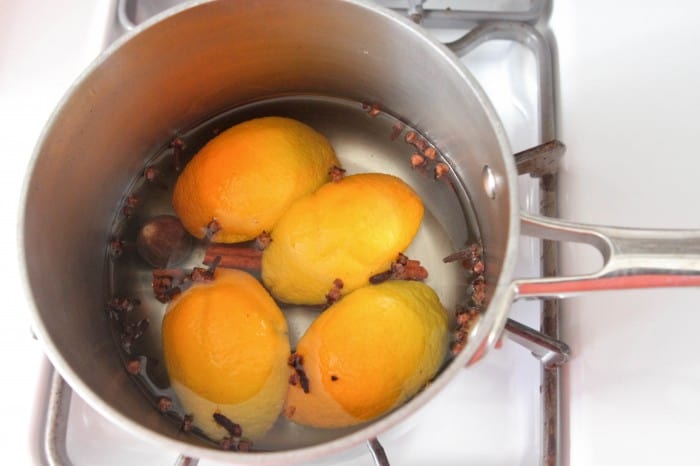 Add your orange peels to the saucepan and you are ready to go! Can you handle the difficulty?
Turn up the heat.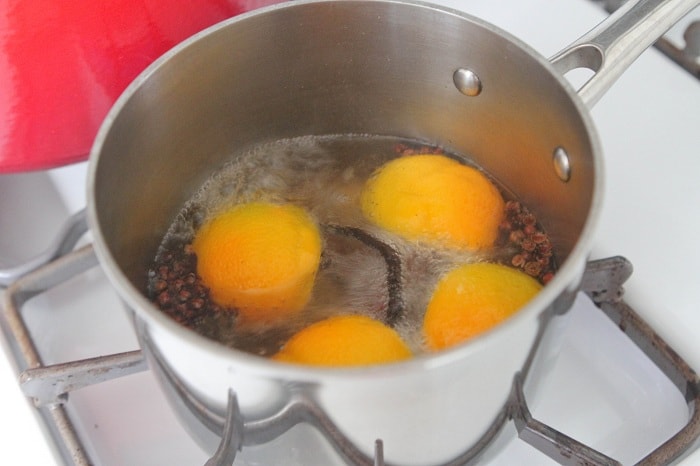 Let your potpourri come to a boil then reduce heat to low and simmer as desired.  Make sure you glance at the water levels every now and then.  You'll have to add more water as it gets low.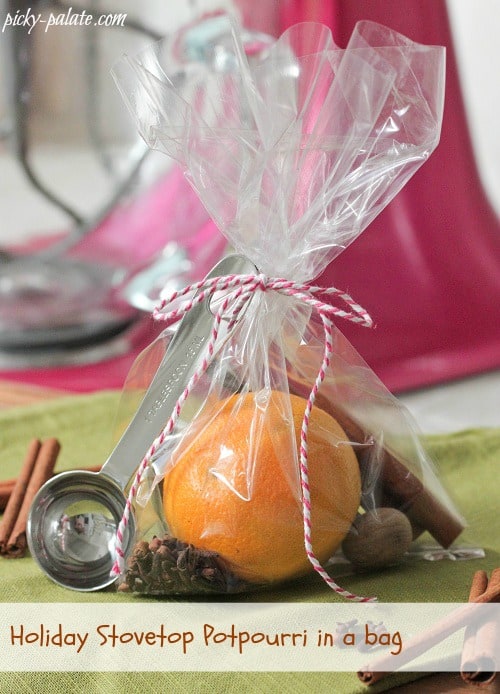 You can add all of the dry pieces to a cellophane bag, wrap with a little Tablespoon (from the dollar store) and a ribbon.  Attach the recipe and it makes a great gift for friends and neighbors 🙂  Check your dollar store for cinnamon sticks and the other spices, it can be an inexpensive gift idea!
[ziplist]
Holiday Spice simmering Stovetop Potpourri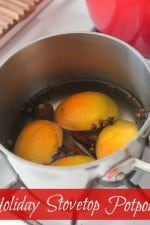 Ingredients
2

cinnamon sticks or 1 teaspoon ground cinnamon

1 tablespoon

whole cloves or 1/2 teaspoon ground cloves

1

vanilla bean or 1 teaspoon vanilla extract

1

orange peel, quartered (fresh cranberries are also great to add as well)

1

whole nutmeg or 1/2 teaspoon ground nutmeg

2 cups

water
Directions
Place water into a small saucepan. Add cinnamon sticks, cloves, vanilla bean, nutmeg and orange peels. Turn heat to medium until water starts to boil. Reduce heat to low and simmer as long as desired. Check water level every 1/2 hour that you have simmering. Water needs to be added as needed. Do not let water evaporate. Use potpourri for 2 days (adding additional water as necessary) then discard and make a new batch.
Makes 2 cups potpourri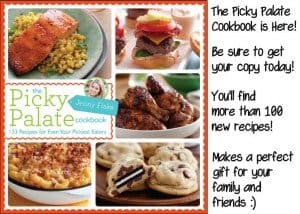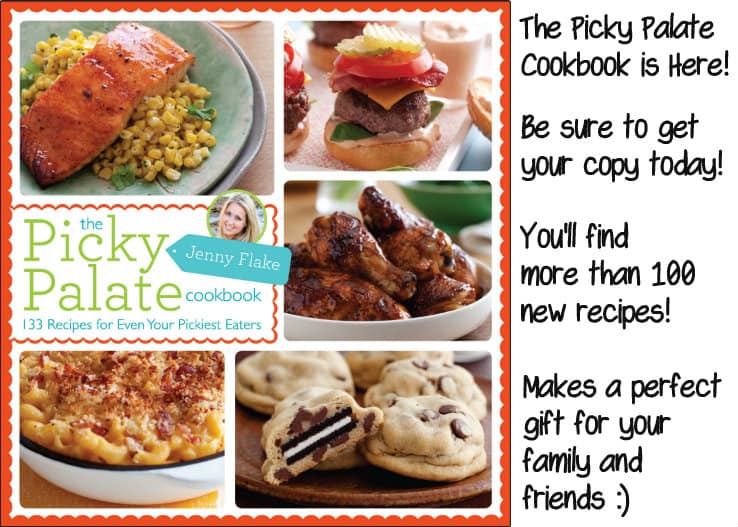 FOLLOW PICKY PALATE ON INSTAGRAM! Show me what recipes you're making from Picky Palate by using #pickypalate.
Other recipes you may enjoy...
Comments