Sharing my experience at Disney Social Media Mom's Celebration 2018!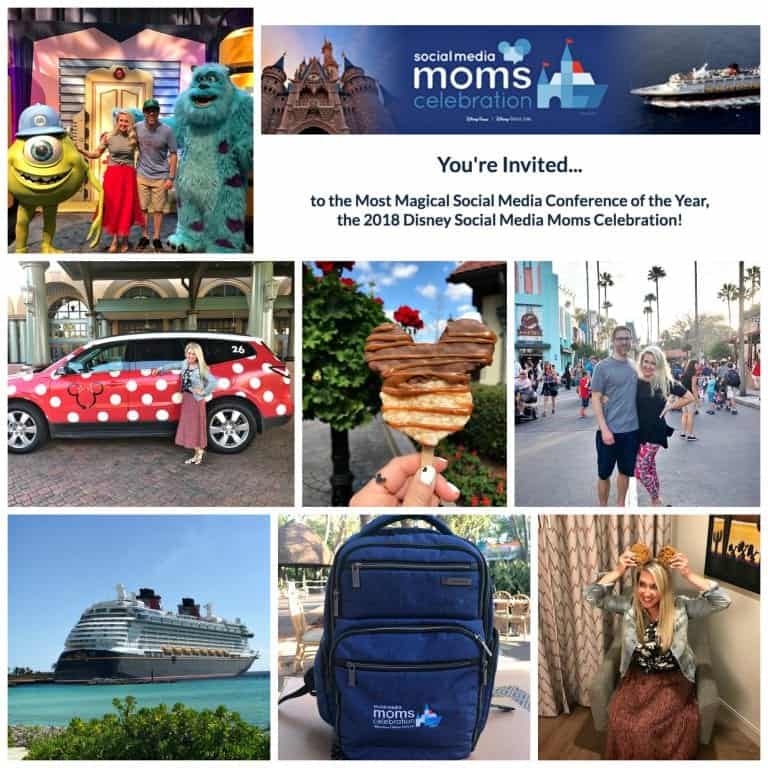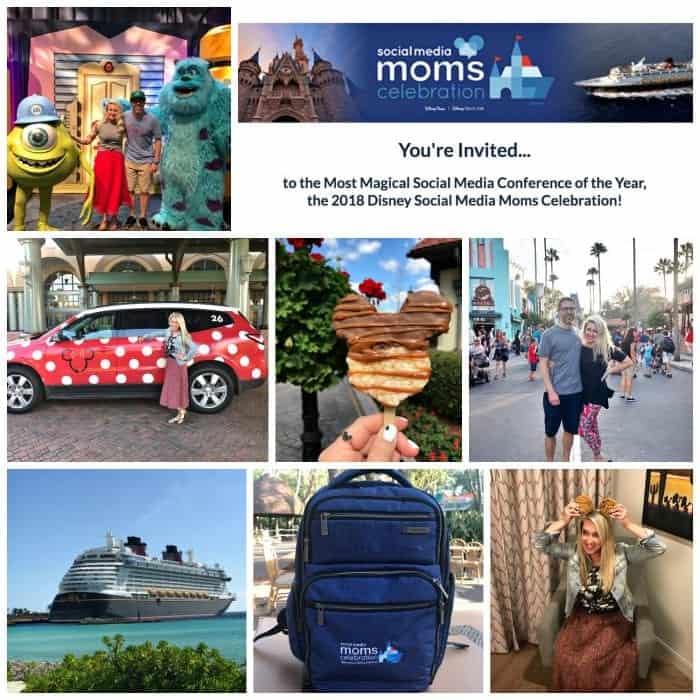 The Disney Social Media Mom's Celebration is hands down one of my favorite events of the year. It's an invite only celebration put on by Walt Disney World. I am so honored to have attended 2015, 2017 and 2018. I took my oldest boys in 2015 then just my husband in 2017 and this year. I have to say, we might have started a tradition going just the two of us, ha! We've had so much fun. Let me show you below why I love this celebration so much 🙂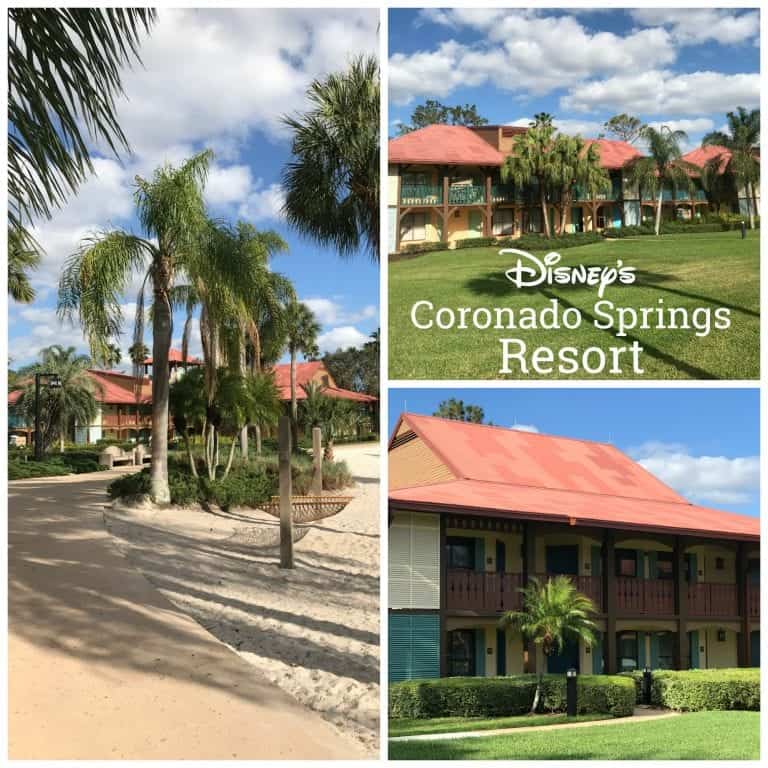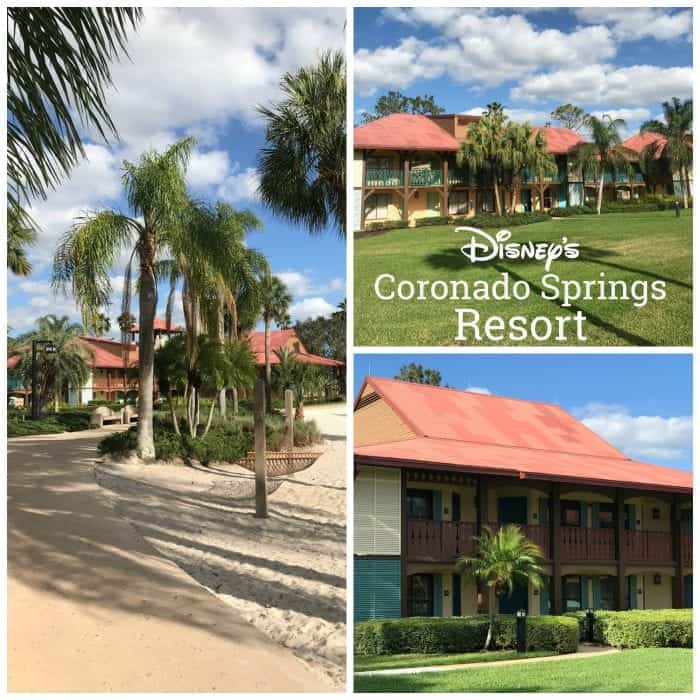 Each year I've attended, the celebration has had us in a different resort which has been so fun. This year was at Disney's Coronado Springs Resort. It is undergoing some renovations. Looking forward to seeing the resort when it's completed.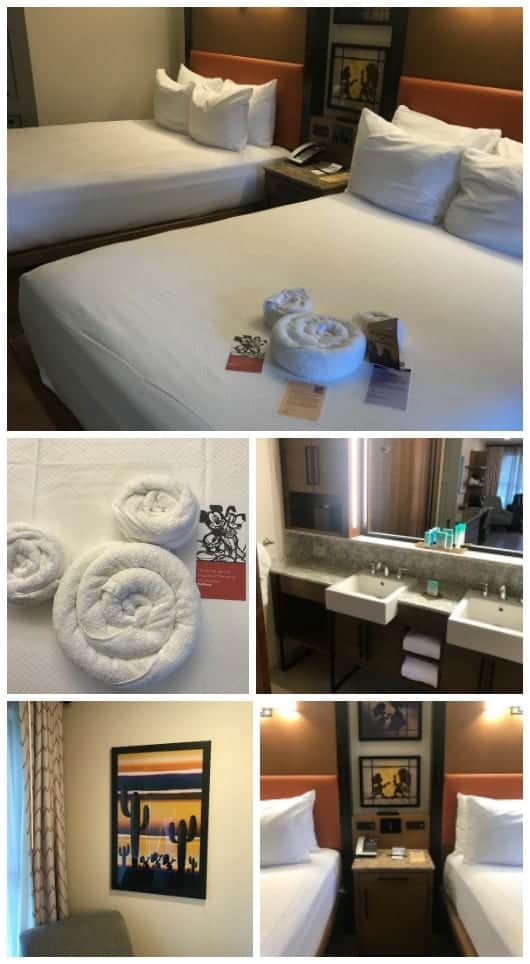 Our room was recently re-done. Loved the decor and fun touches of Disney in our room.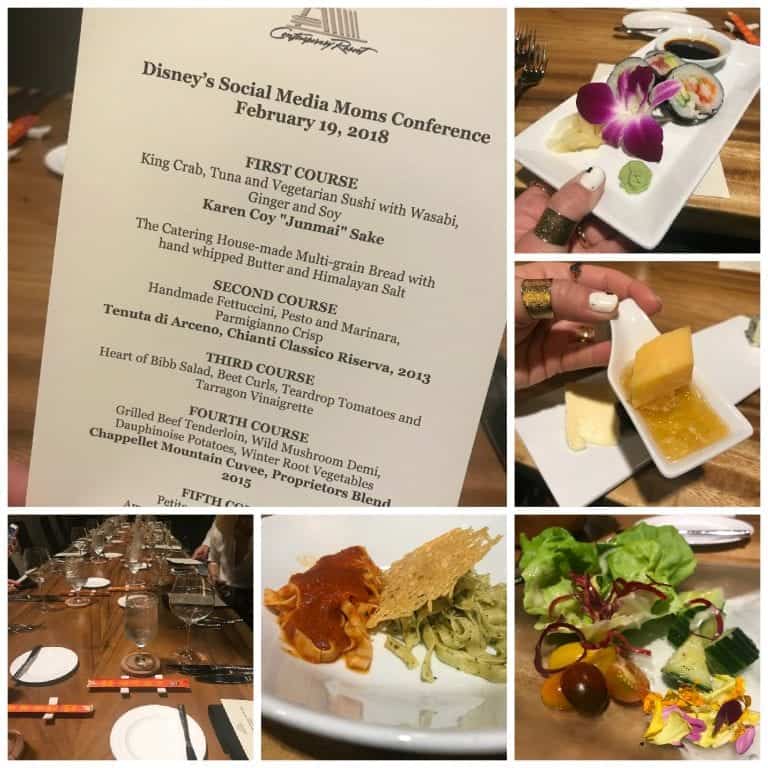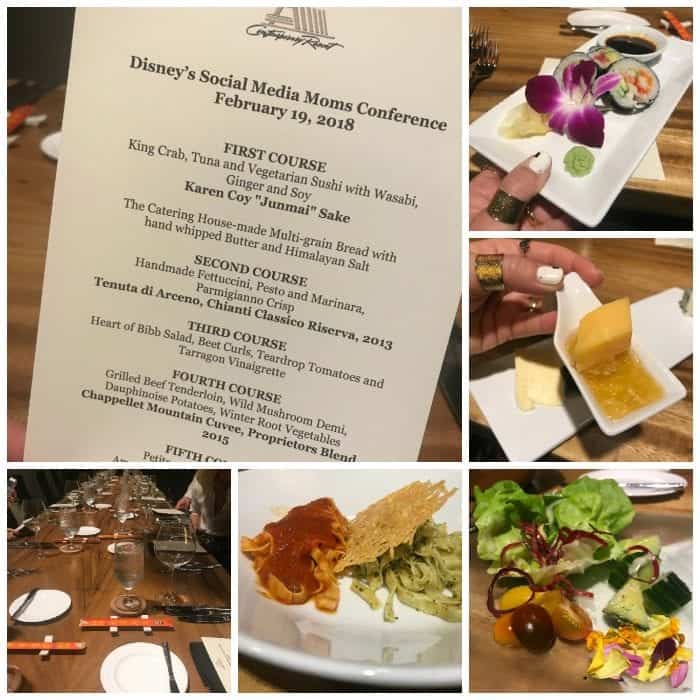 We flew in a day early to participate in a small influencer dinner at Disney's Contemporary Resort. It was absolutely delicious and such a treat to have the Disney Chef's cook for us.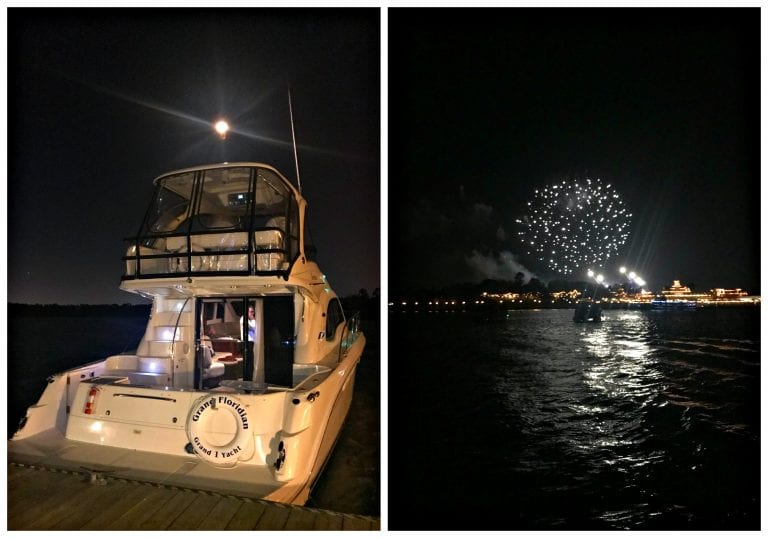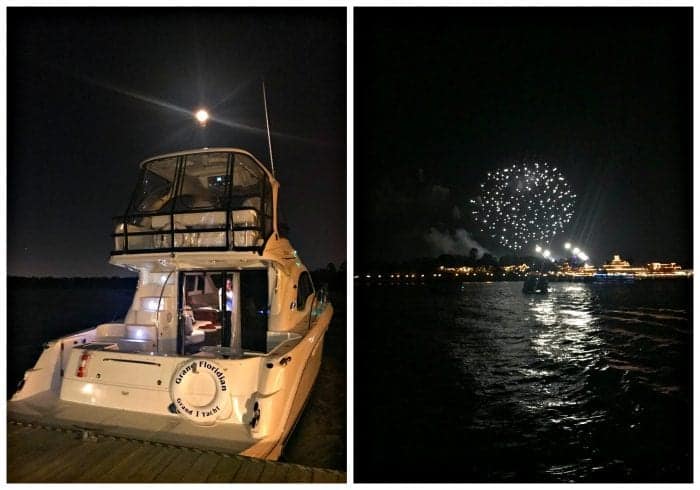 After dinner, we took a ride on the Grand Floridian Grand Yacht to watch Happily Ever Fireworks on the water. Dreamy is an understatement.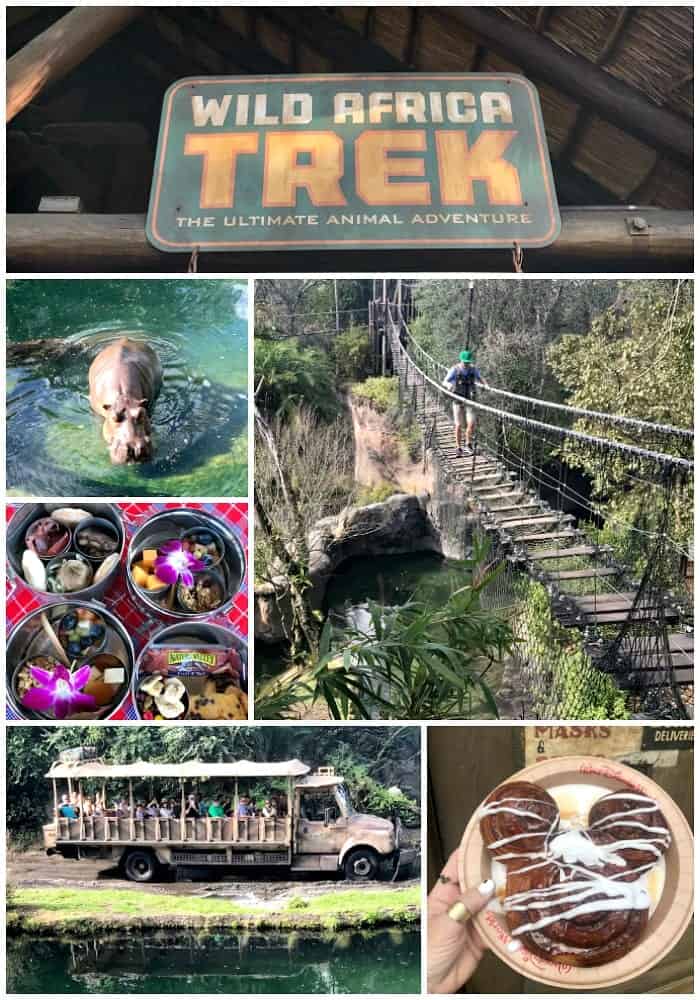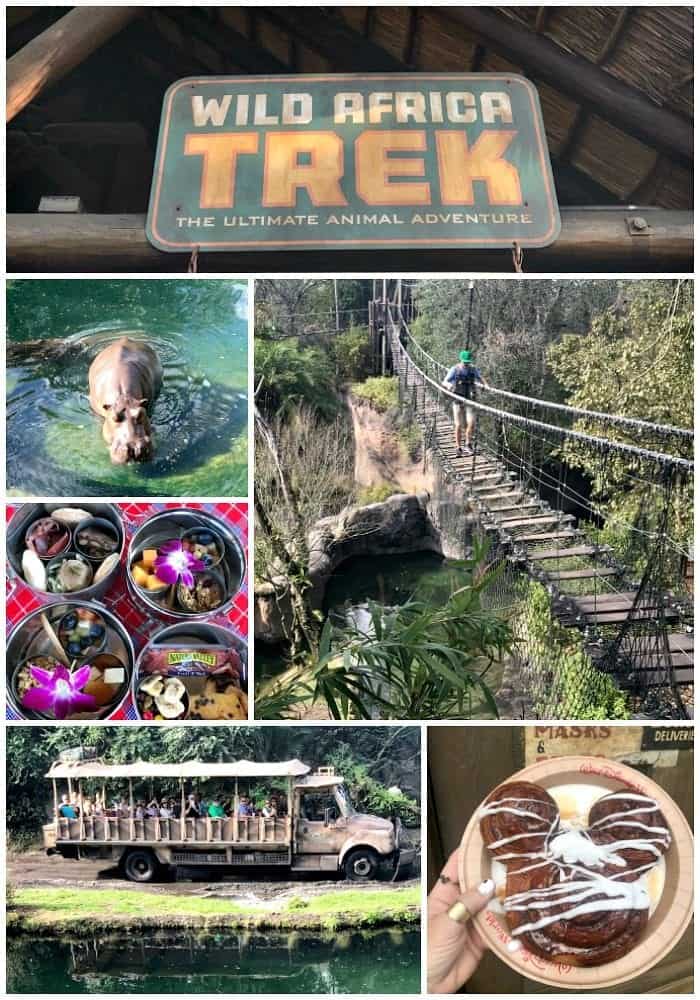 The next morning, Cullen and I got to do the Wild Africa Trek at Disney's Animal Kingdom. We LOVED it! It's about a 3 hour adventure and an extra fee. It includes a light lunch and amazing views of the Savannah. Really enjoyed this morning.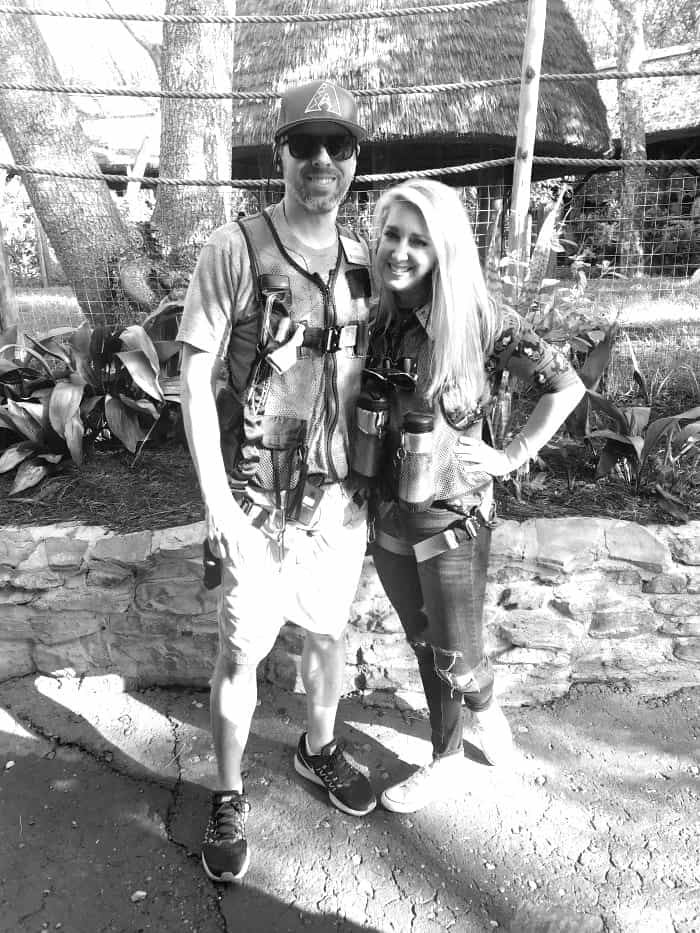 Here we are ready for our Trek!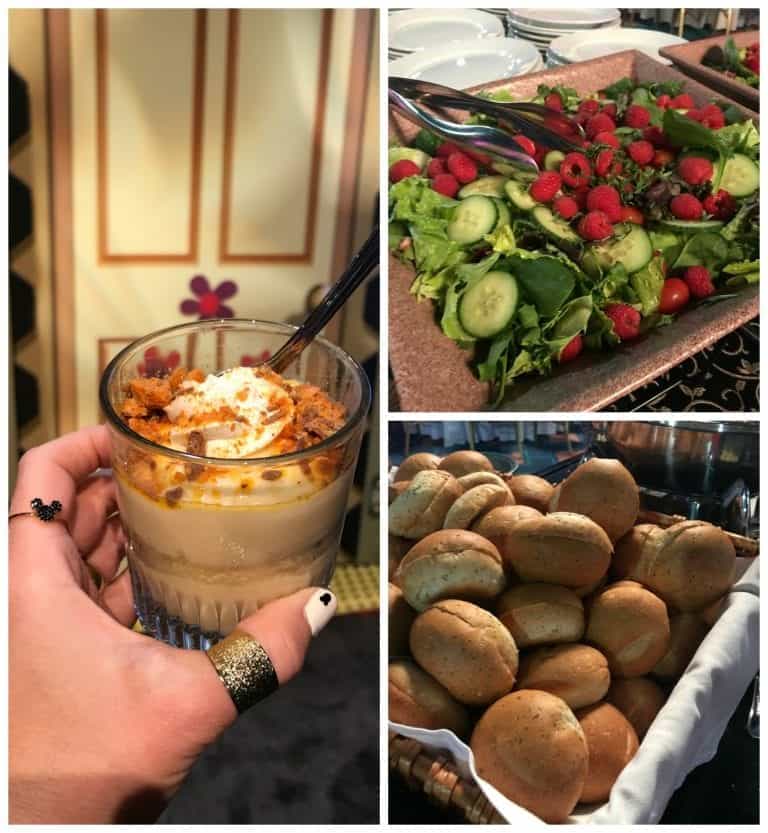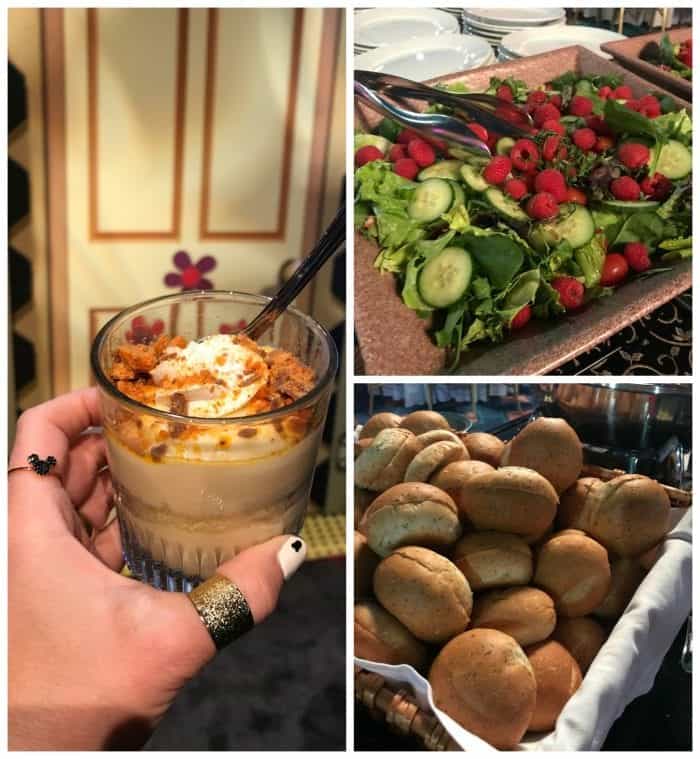 Tuesday evening was the kick off dinner for the Celebration. We had a mini Pixar Parade come into the dining room to entertain us. It was such a blast.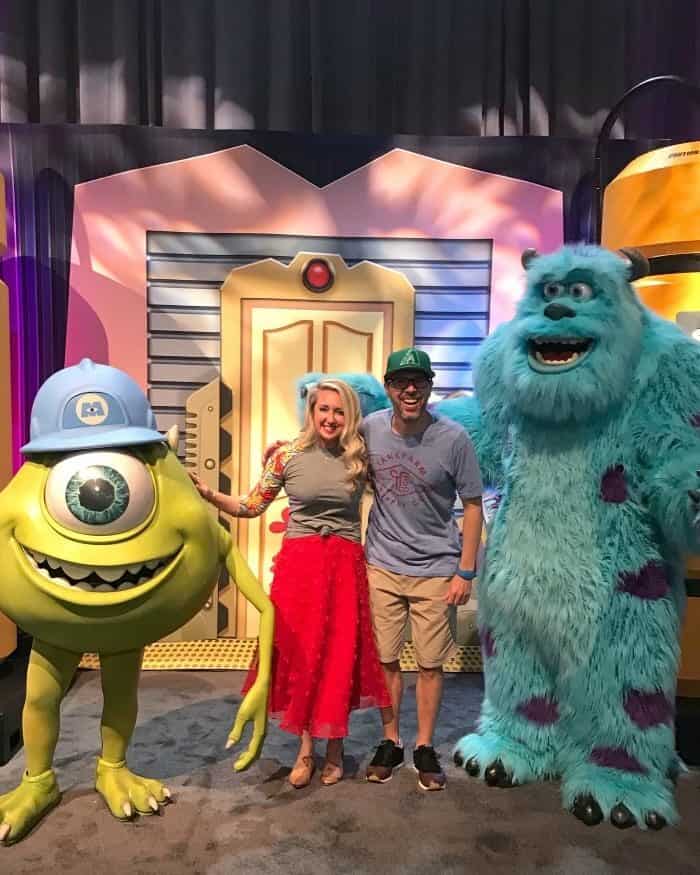 We couldn't pass up a photo with Mike and Sully!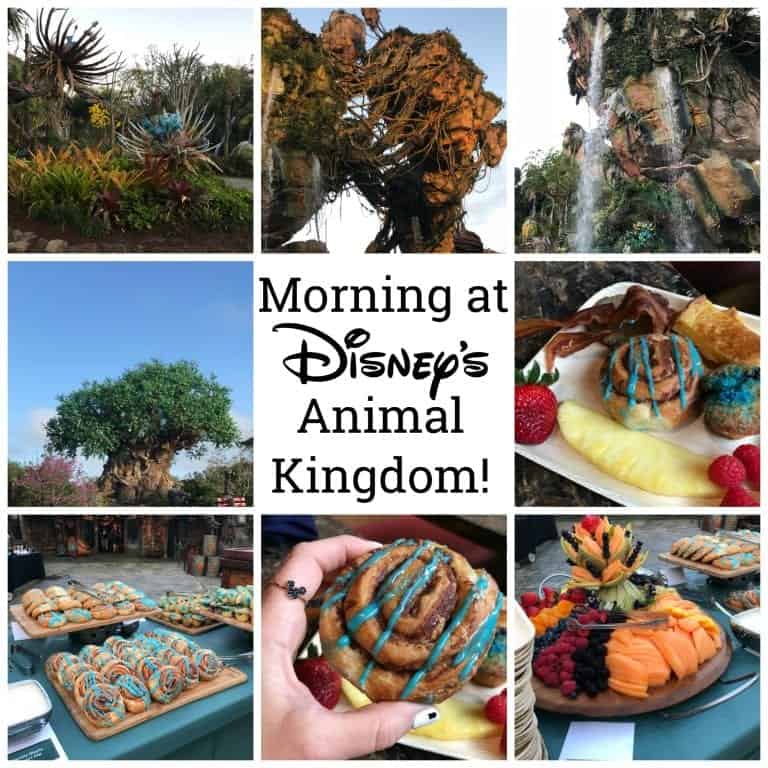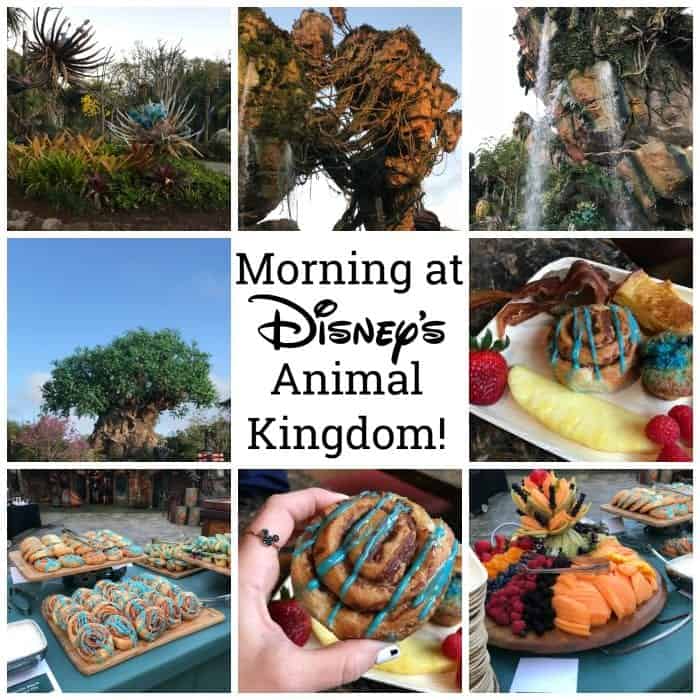 Wednesday morning we had the most lovely early morning at Disney's Animal Kingdom. We got to experience Pandora-The World of Avatar, ride Flight of Passage and Na'vi River Journey. The views and experiences here are like no other. Can't say enough. Also had a beautiful private breakfast with the attendees.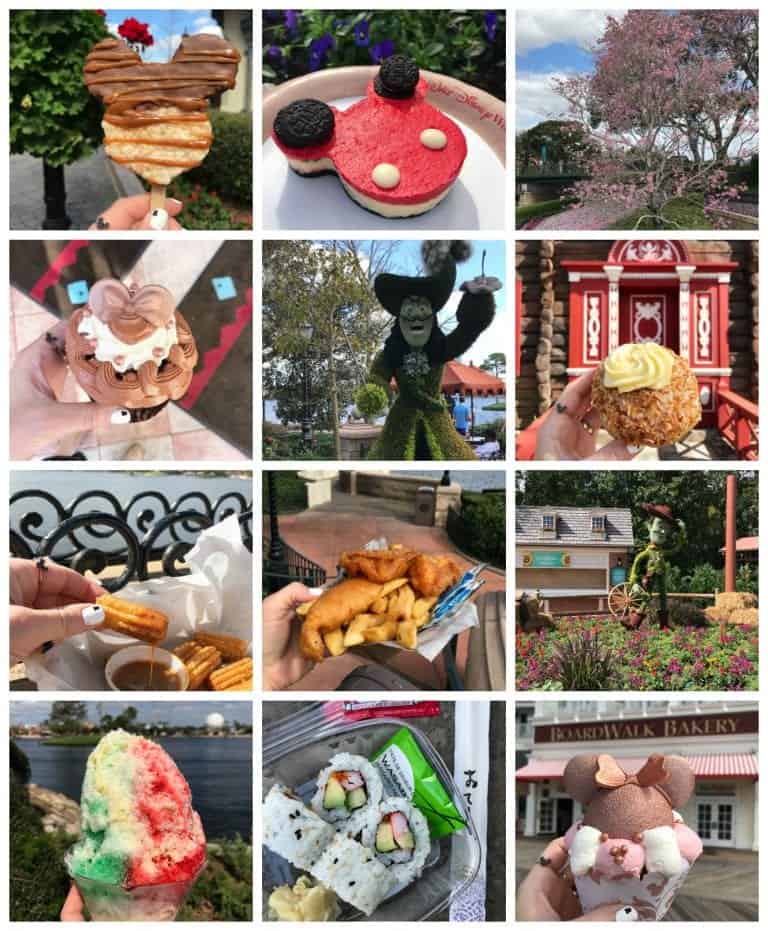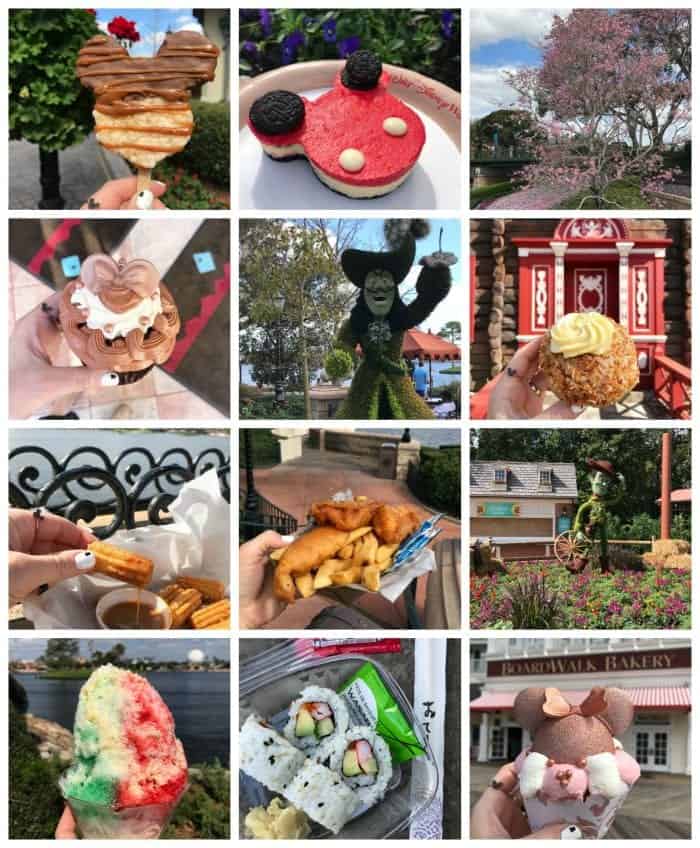 We had a free afternoon so we made our way over to Epcot. Epcot is one of my favorite Parks…..I mean the food alone is out of control. We walked through World Showcase and sampled our way through each country. This is just some of our goodies sampled. Such a fun day!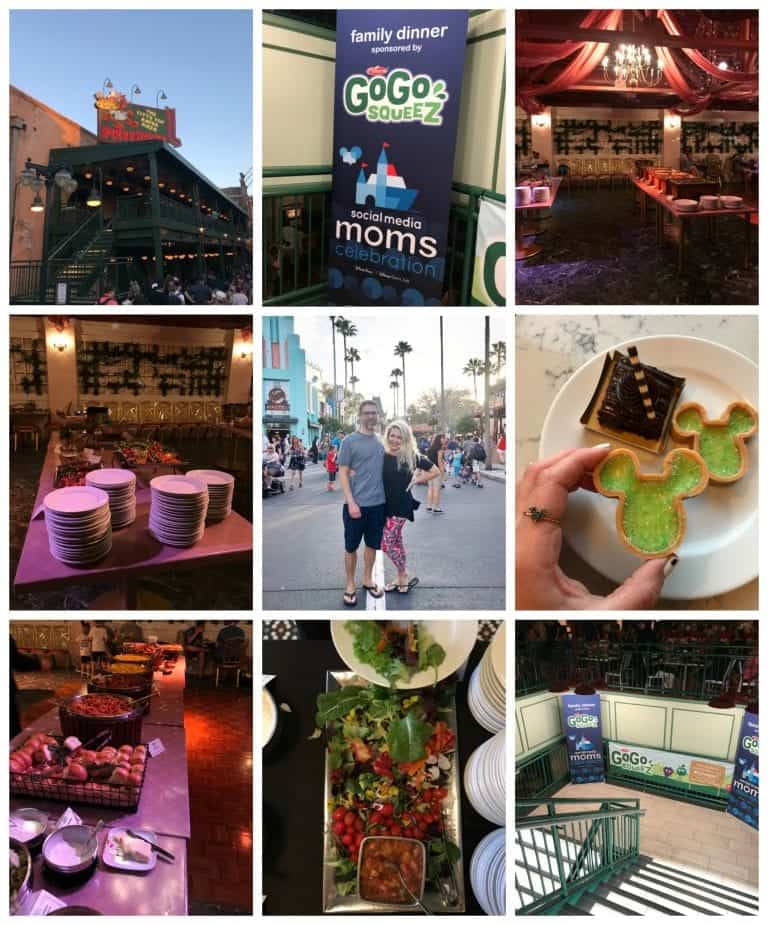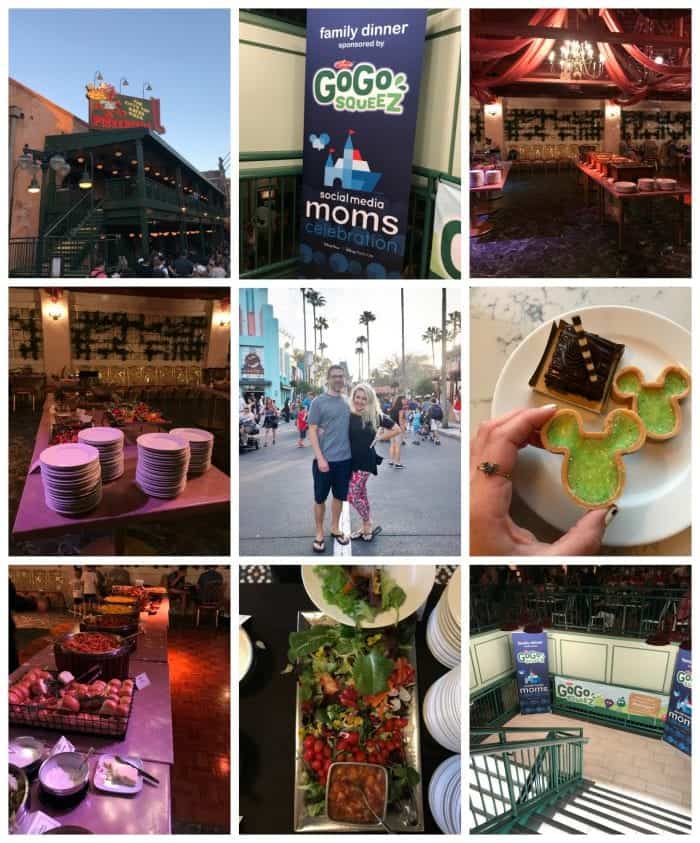 Wednesday we had a sponsored dinner by GoGo Squeez at Disney's Hollywood Studios PizzeRizzo. A beautiful buffet style dinner was served.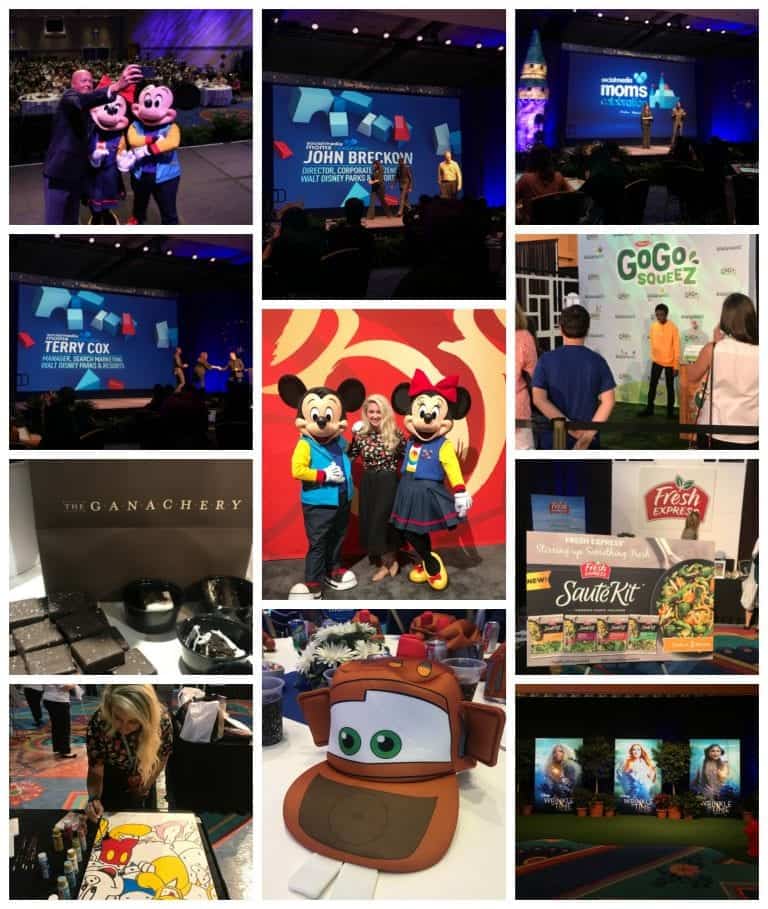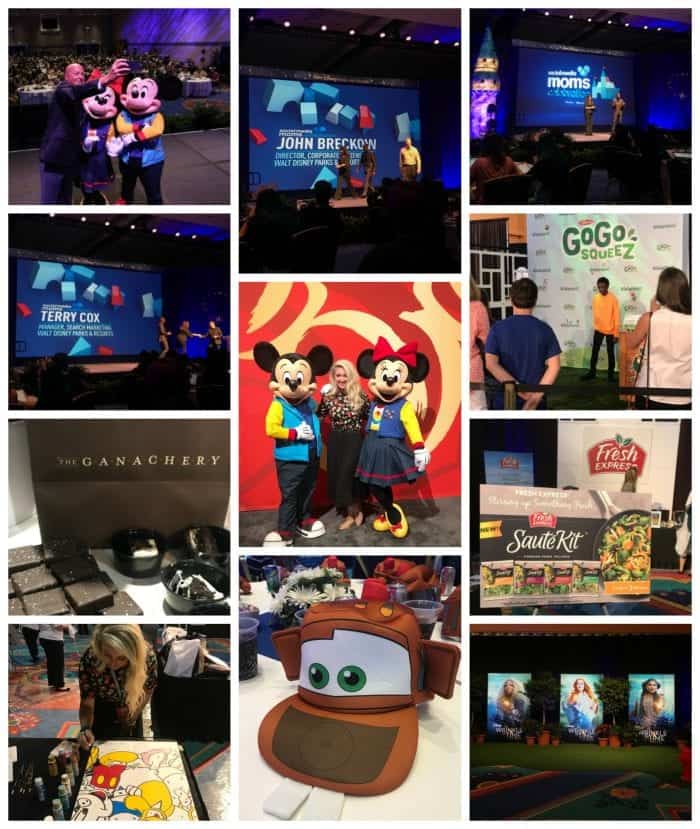 Thursday morning, we had our first conference session. We heard from Bob Chapek, WDW Parks & Resorts Chairman, who shared the upcoming excitement happening all around the Disney Resorts. Toy Story Land opening at Disney's Hollywood Studios June 30th 2018 is coming right up and is so exciting. Can't wait to check it out! We also heard from WDW Parks & Resorts Director, John Breckow. His stories about Make-A-Wish had the entire room in tears. He is an amazing inspirational speaker. Everyone was really amazing. Terry Cox, Caleb McLaughlin, Lucas from Stranger Things. The entire day was really special. Loved chatting with all of the sponsors that afternoon as well, plus Mickey and Minnie in their new Pixar Outfits!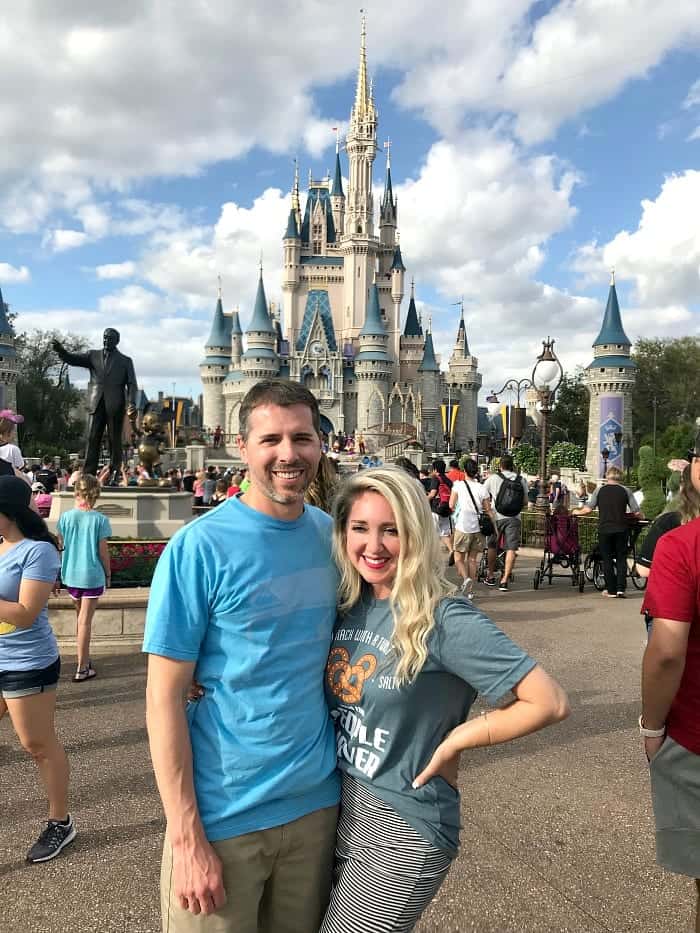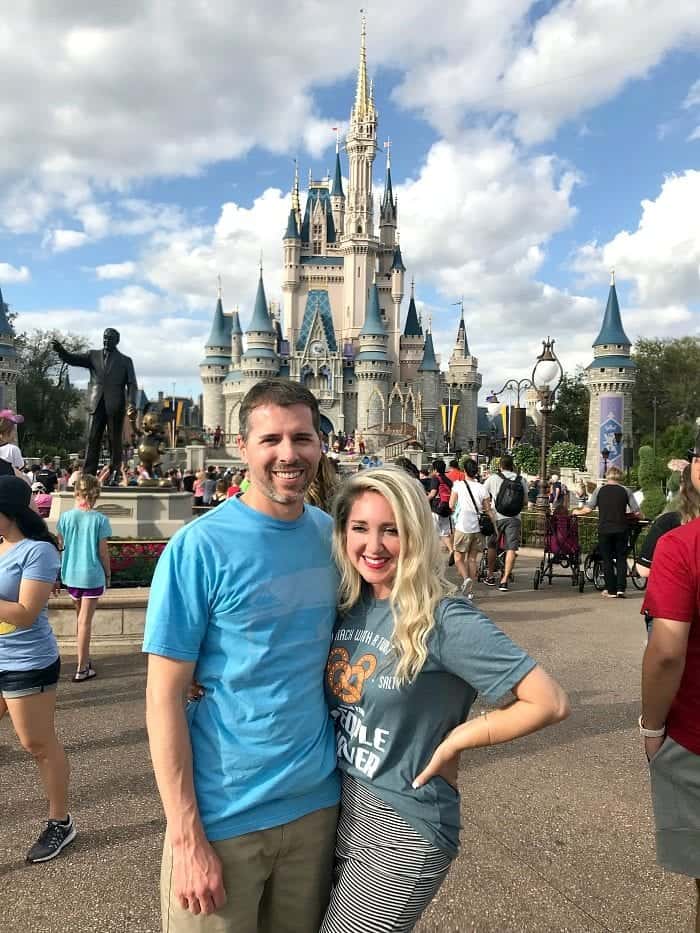 After our morning conference session, we had a free afternoon so we headed straight to Disney's Magic Kingdom for some fun!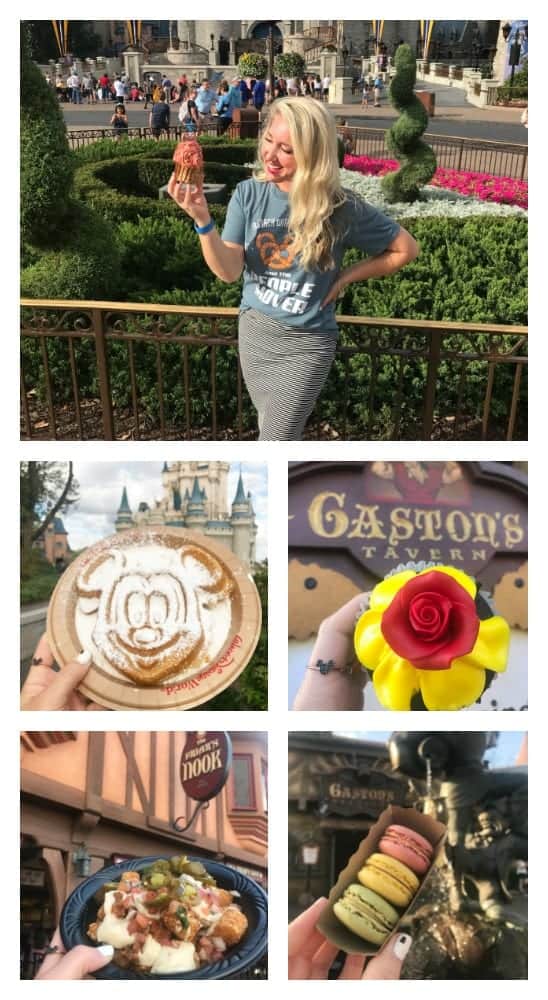 Just a few of the many goodies we enjoyed that afternoon. Nothing like exploring Magic Kingdom with my love.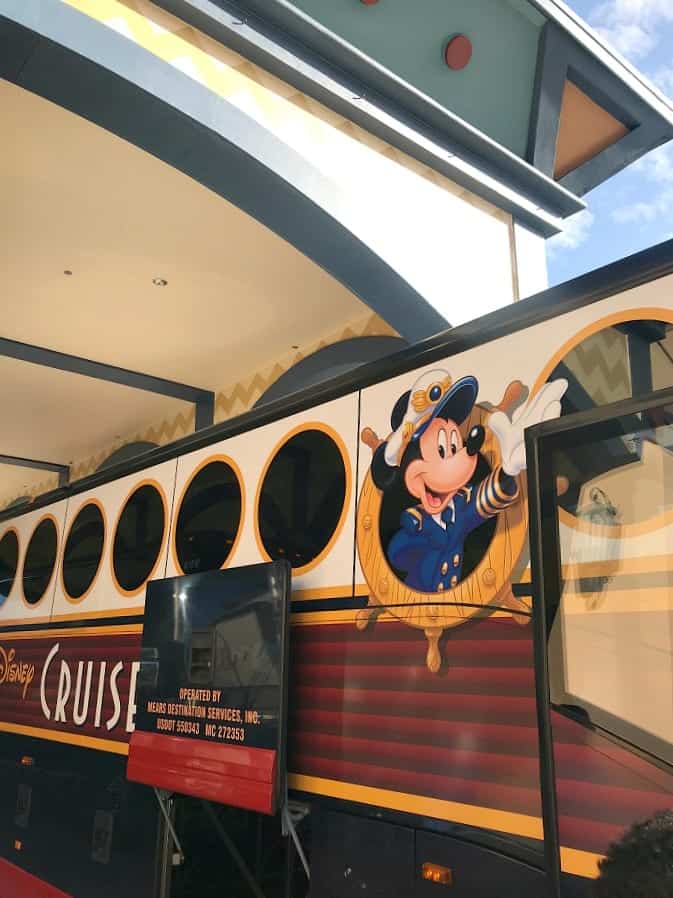 Friday morning we headed out to Port Canaveral for our Cruise aboard the Disney Dream!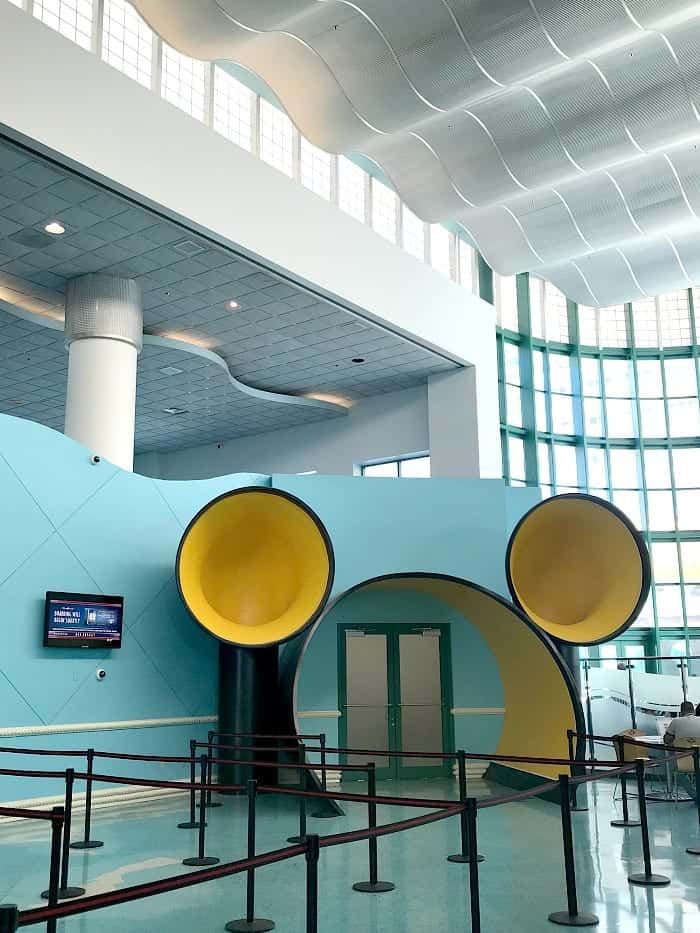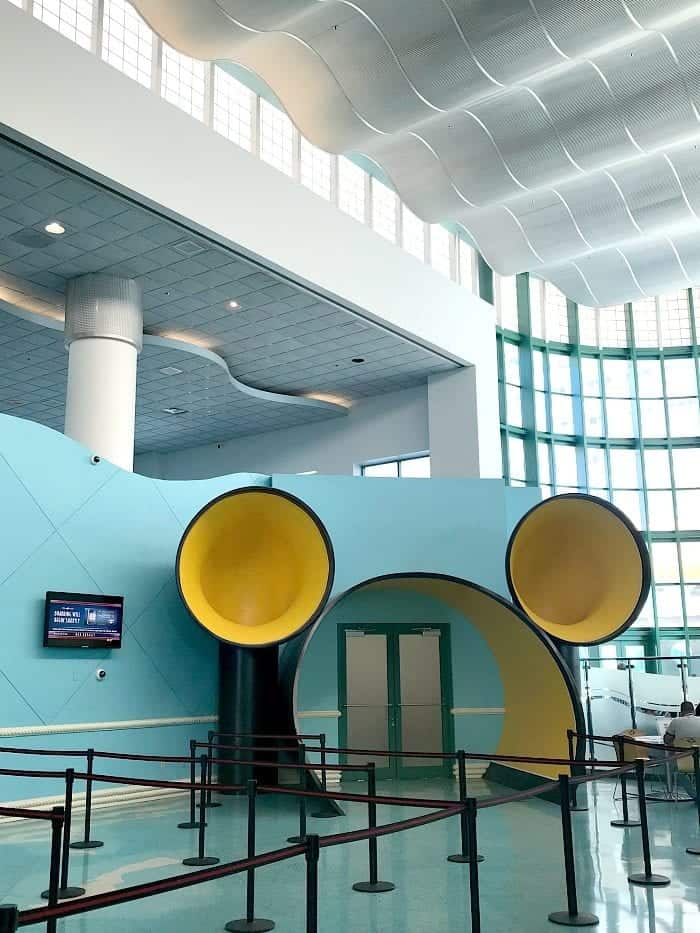 After you check into Port Canaveral, you get to pass through this adorable Mickey Ear doorway. Love this!!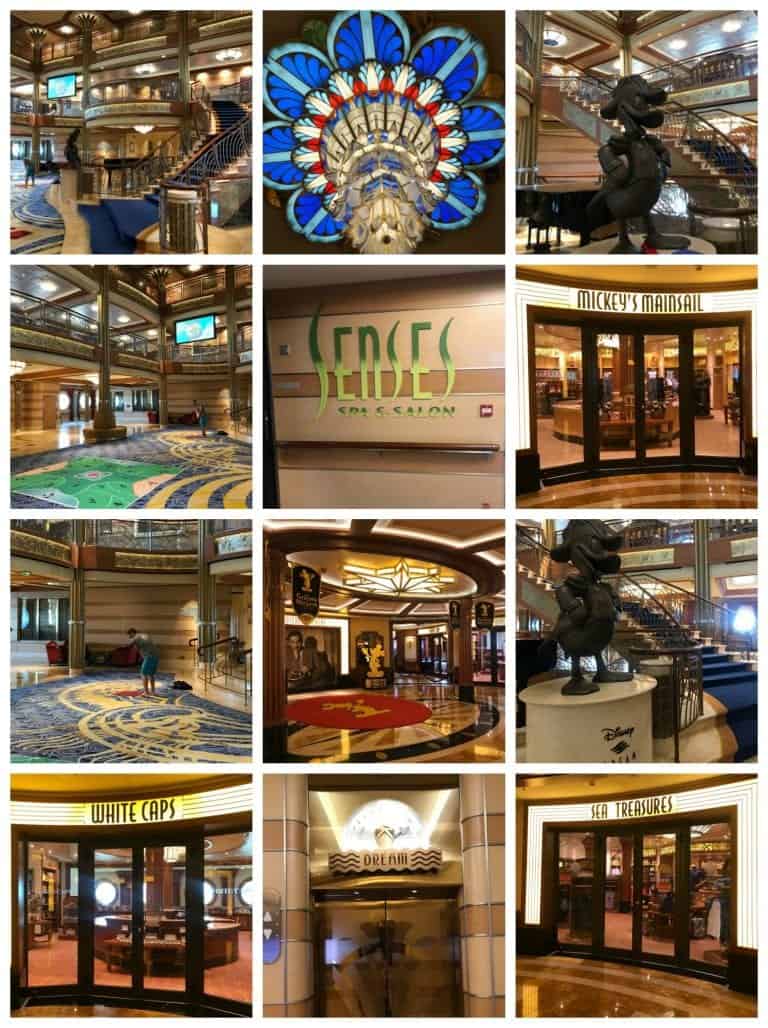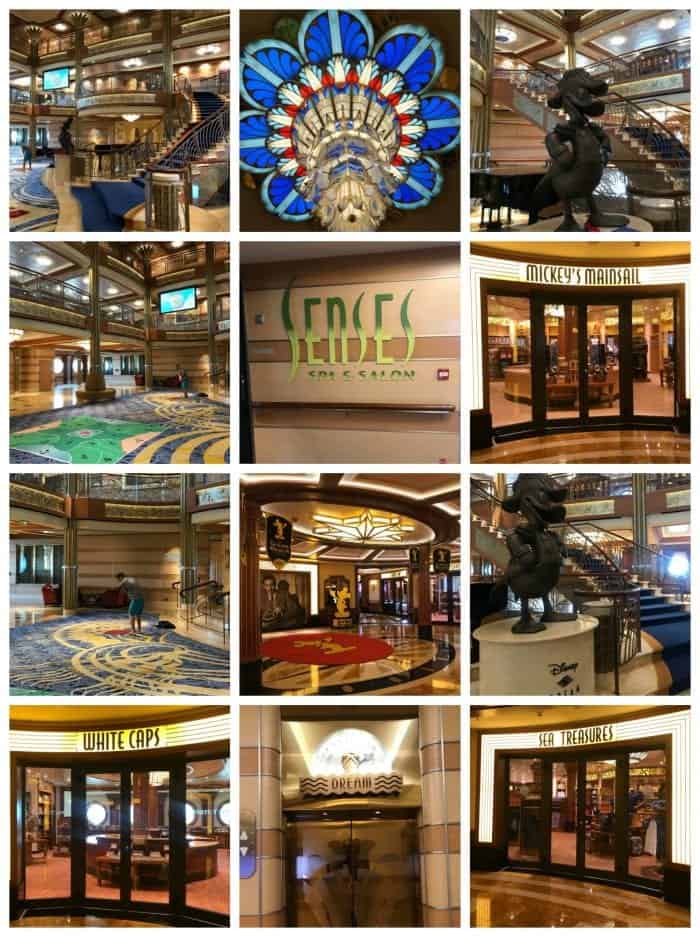 The Disney Dream is really just that. A DREAM! When you enter the ship, the Cast Members say "Welcome Flake Family!" It's so much fun. There are so many beautiful details inside the ship. Be sure to walk around to see all of the amazing things the ship offers.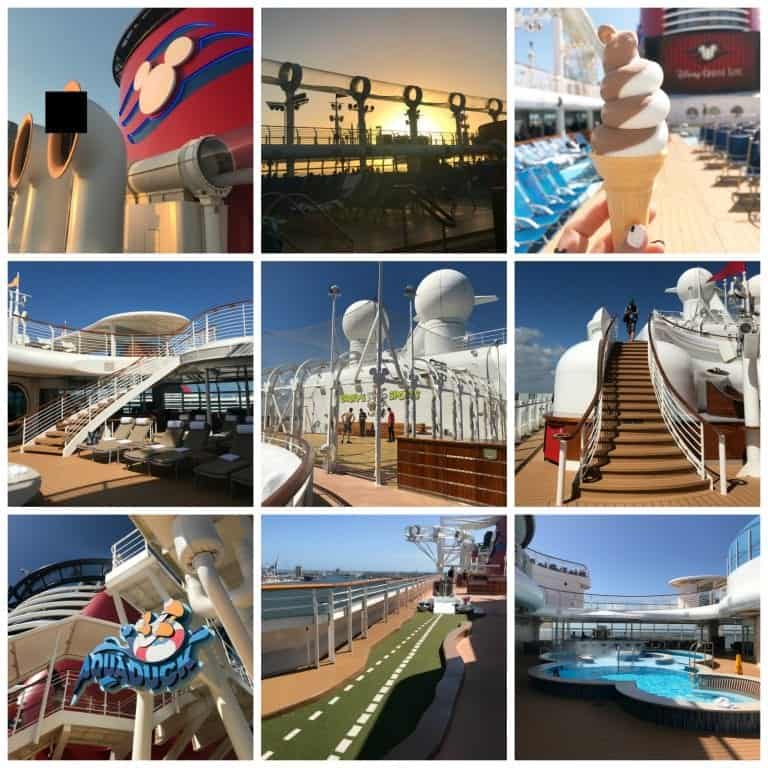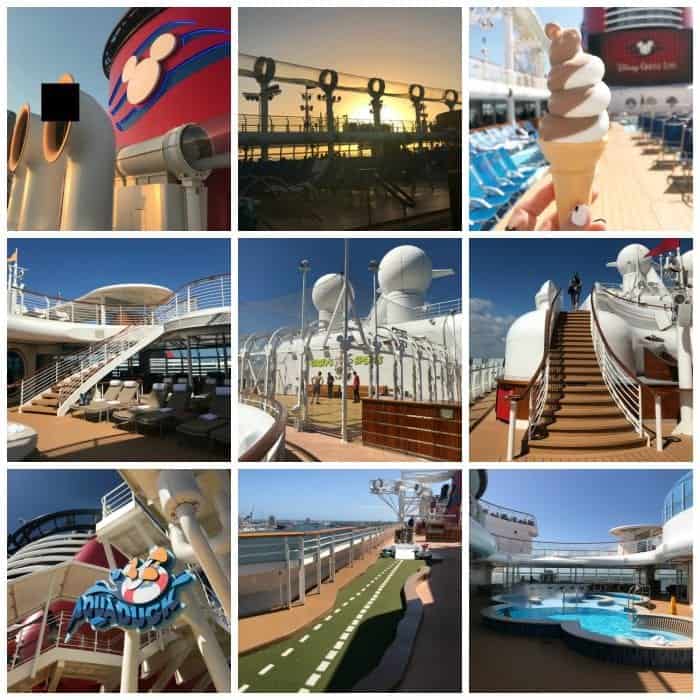 Here are some photos from around the ship.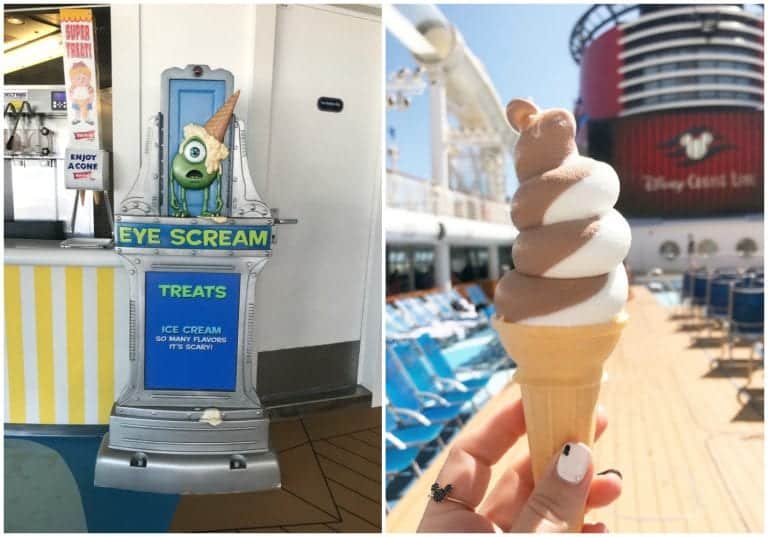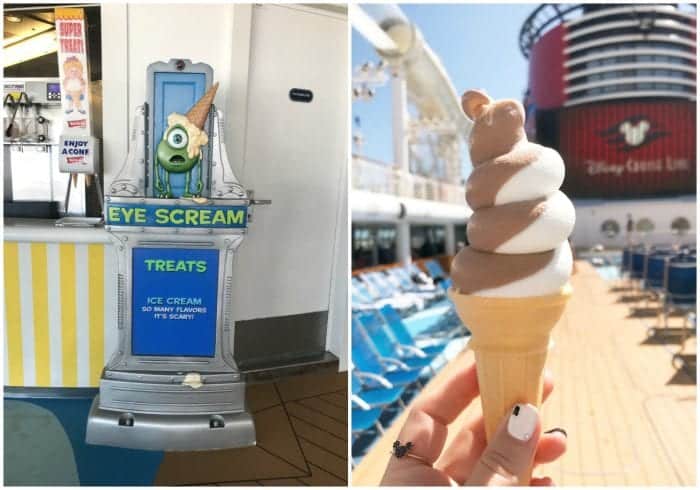 We spent lots and lots of time at the "eye scream" station. Ice cream all day every day. I got pretty good at my swirl!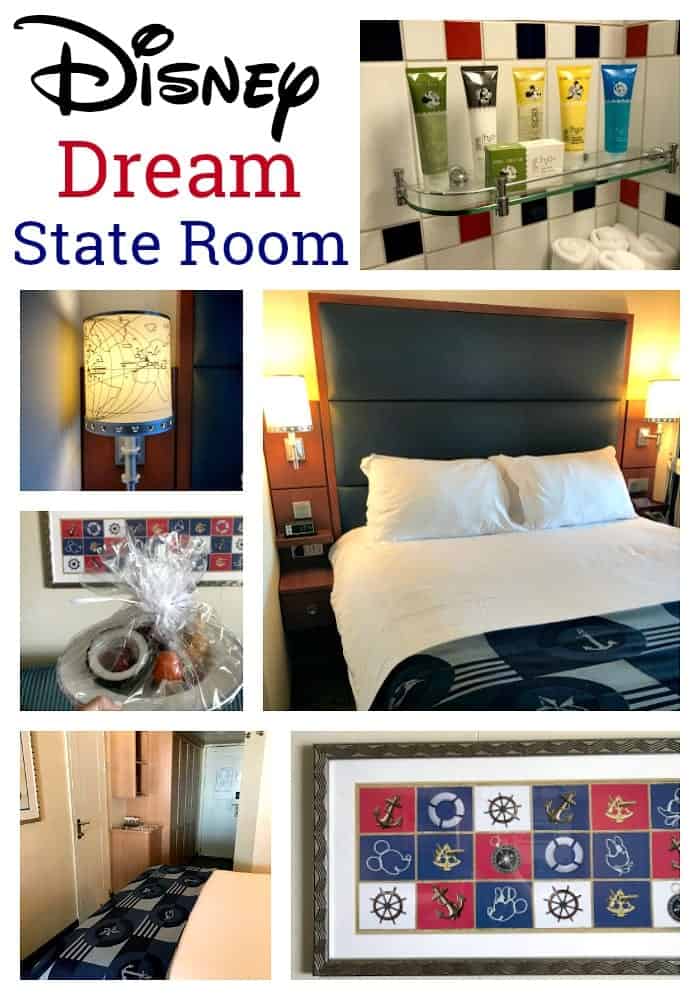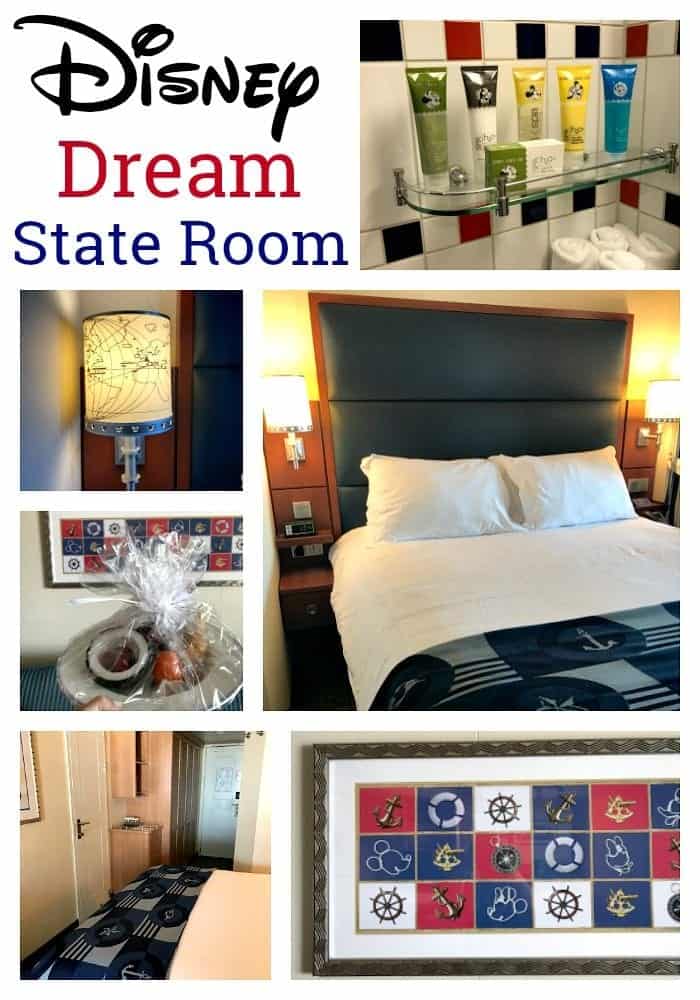 We stayed in a Verandah Stateroom that has a little outside balcony to sit and watch the water. It was fantastic. I highly recommend it. Note that the staterooms are small. I would suggest packing lightly if you can….I absolutely did not pack lightly but would have liked to, lol!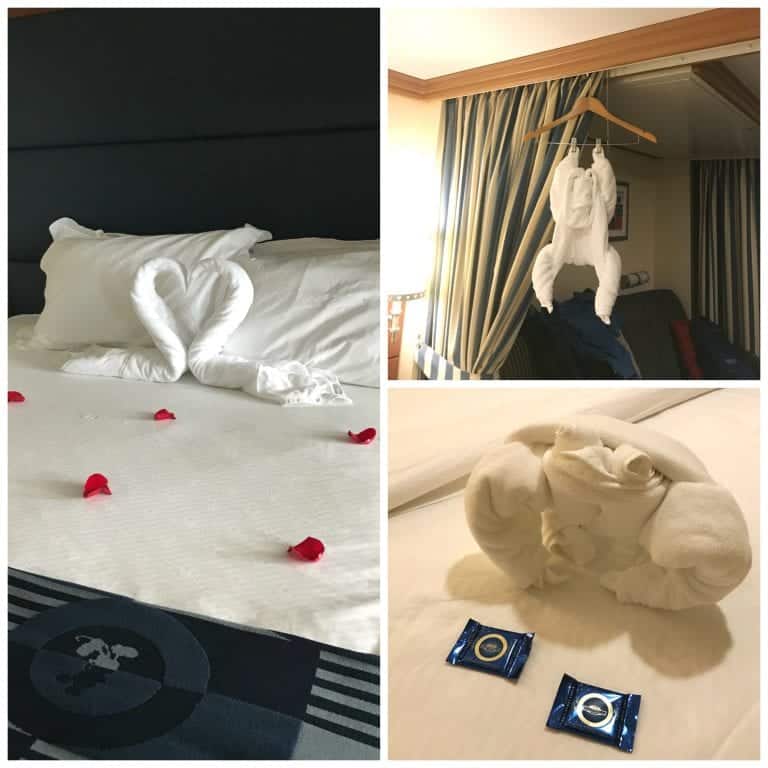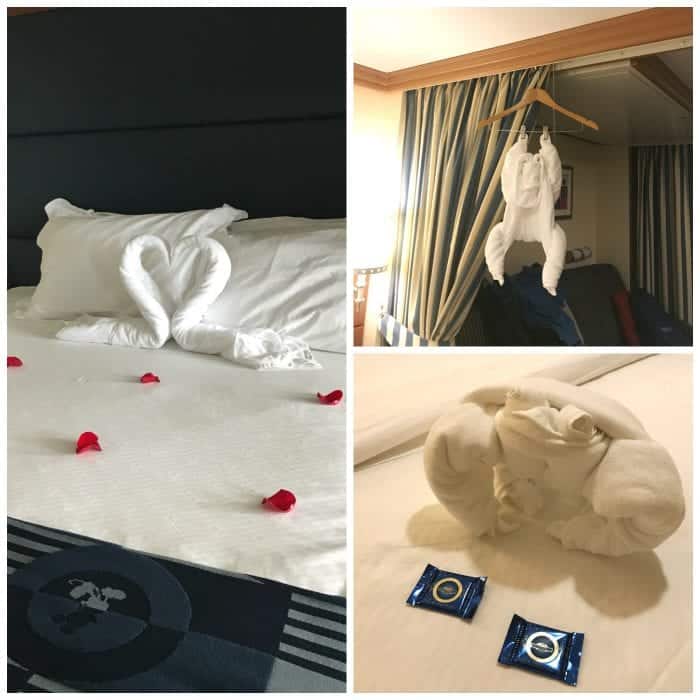 Every night, you find surprises in your room. Looked forward to seeing what was going to happen each night.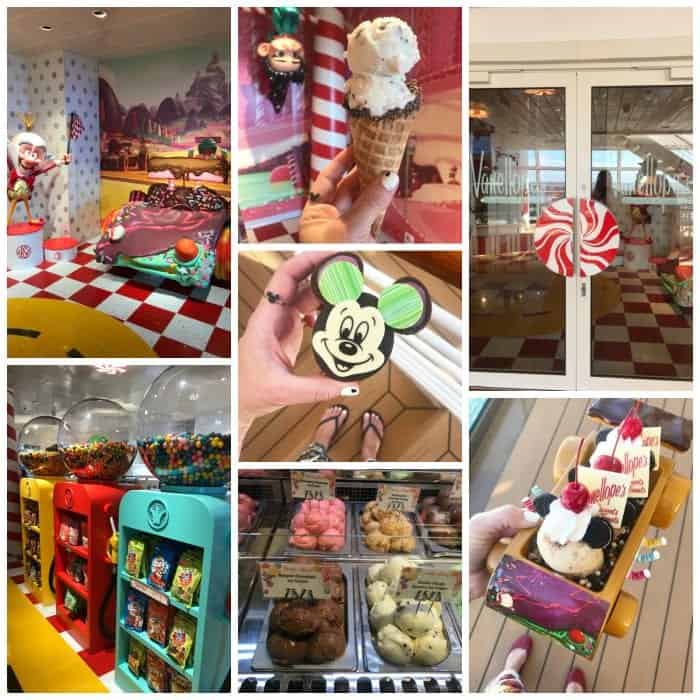 Vanellope's Sweets and Treats was one of my favorite daily stops on the Disney Dream! It is an extra charge, but that sure didn't stop me. Loved the fun sweet treats they offered.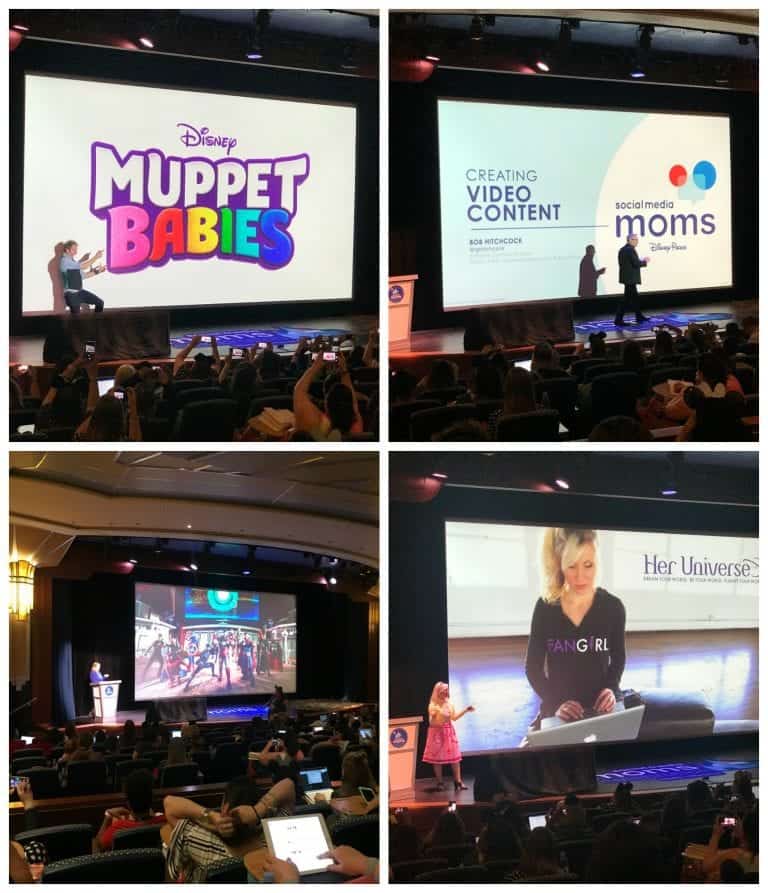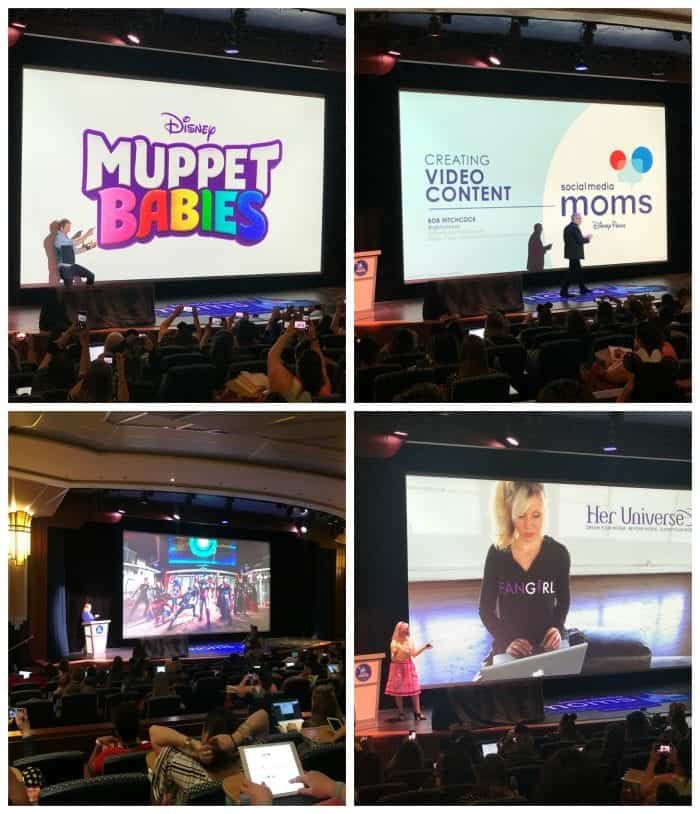 We had another day of conference sessions Saturday. We were the first audience to watch the pilot episode of the adorable Muppet Babies that just started on the Disney Channel. We got photography and video tips from Disney's Editorial Content Director, Bob Hitchcock.
We heard from John Breckow for a second time. He is truly an amazing speaker. His work with Disney's Make-A-Wish again had the entire room in tears. So touching.
We also had the pleasure of hearing from Ashley Eckstein, creator of the Her Universe clothing empire, whose mission is to create stylish, fashion-forward merchandise for female Sci-Fi fans. She is the CUTEST. She was such an inspirational speaker and really encouraged everyone to follow our dreams.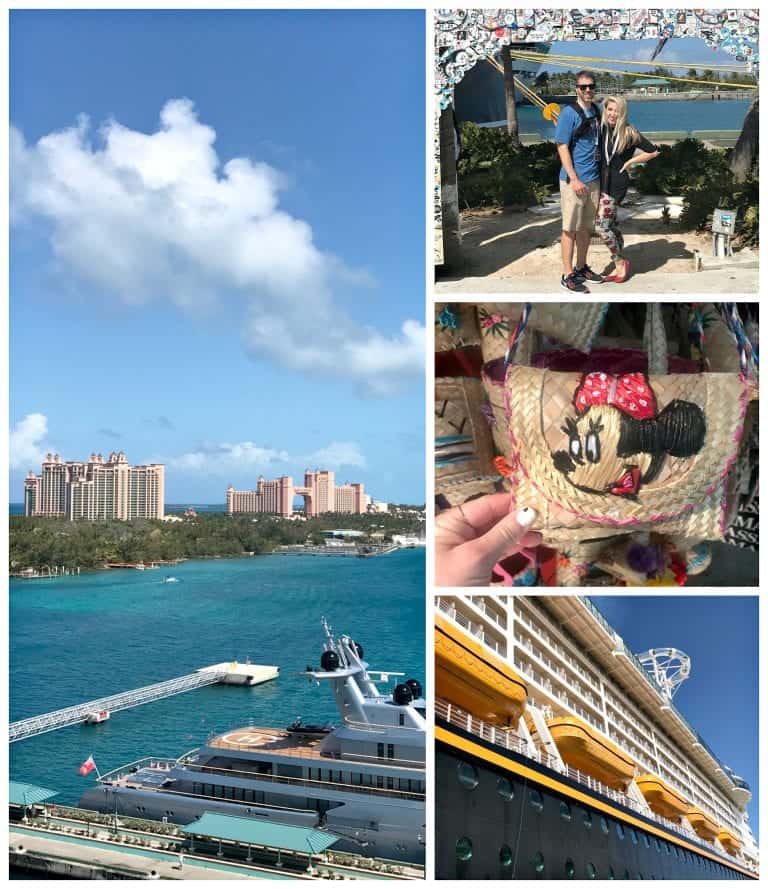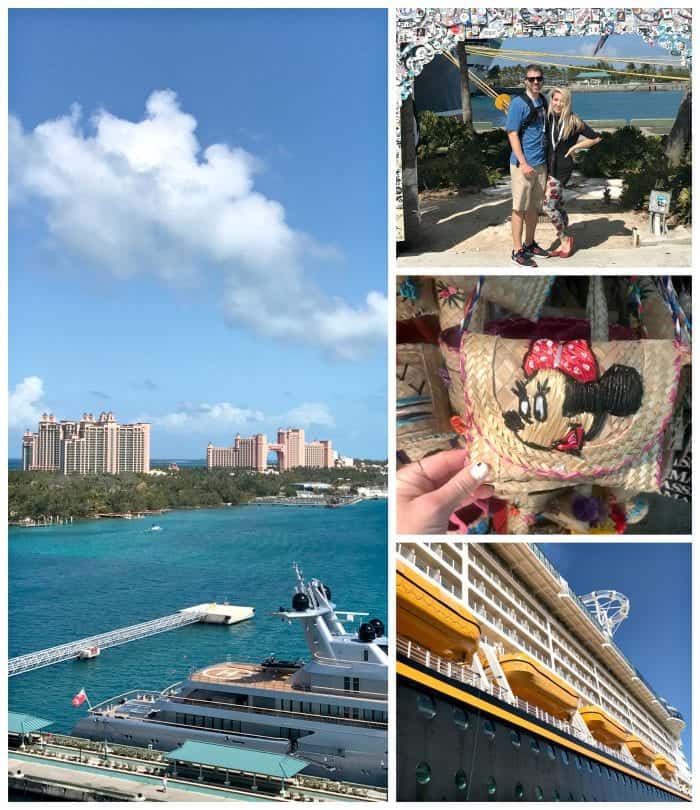 Had a couple hours to check out Nassau Saturday afternoon. We explored the little shopping area right outside the ship. You can take transportation to check out Atlantis Resort too. Would have liked to do that if we had time. Looks amazing!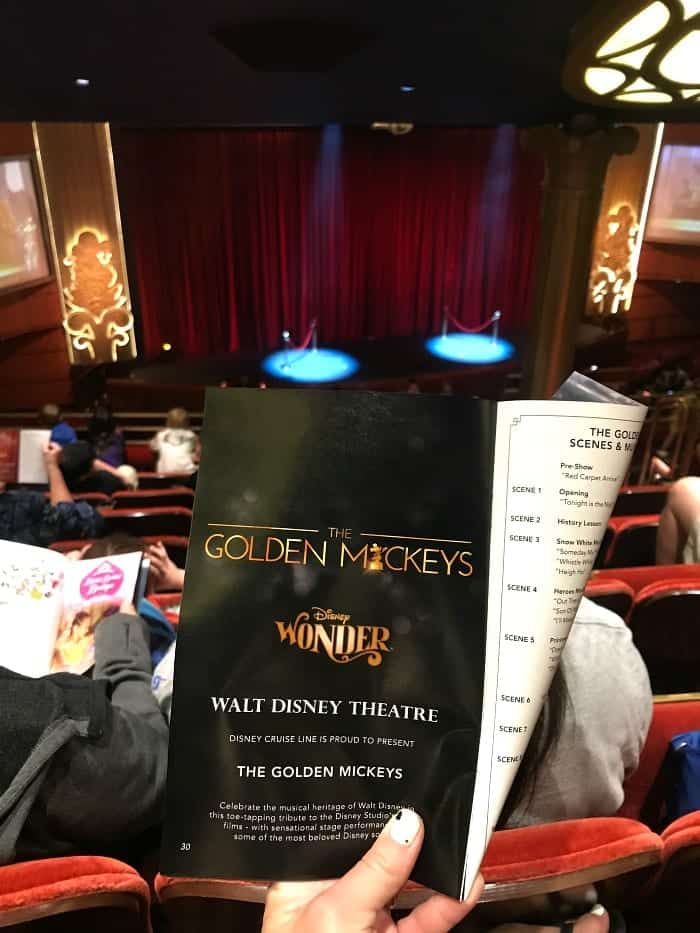 The shows at night on the Disney Dream are outstanding. Beauty and The Beast was my absolute favorite.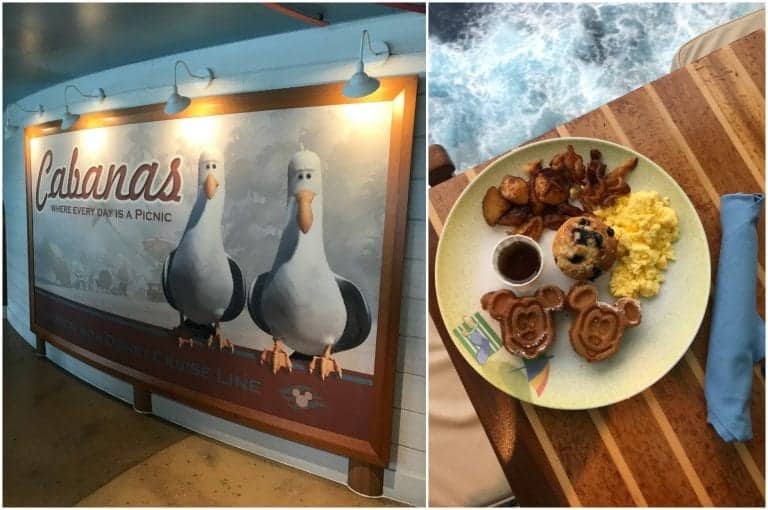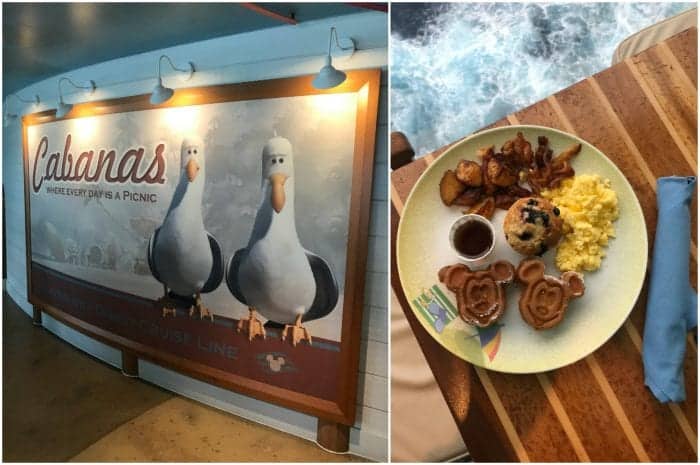 Had so much fun at Cabanas with my Mickey Waffle plates. This was just one of many. Took this one right next to the window by the sea 🙂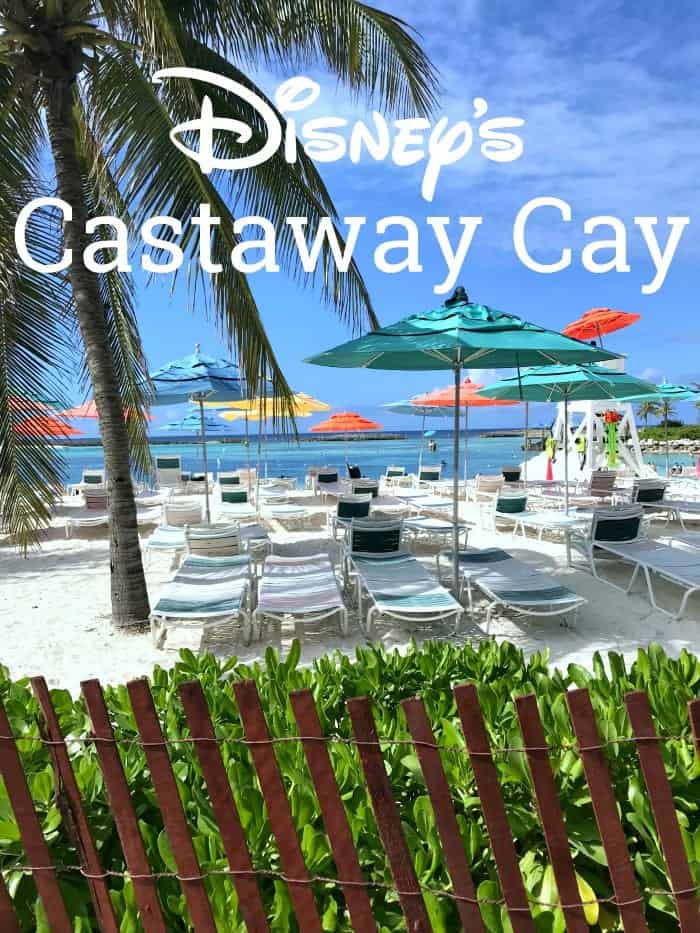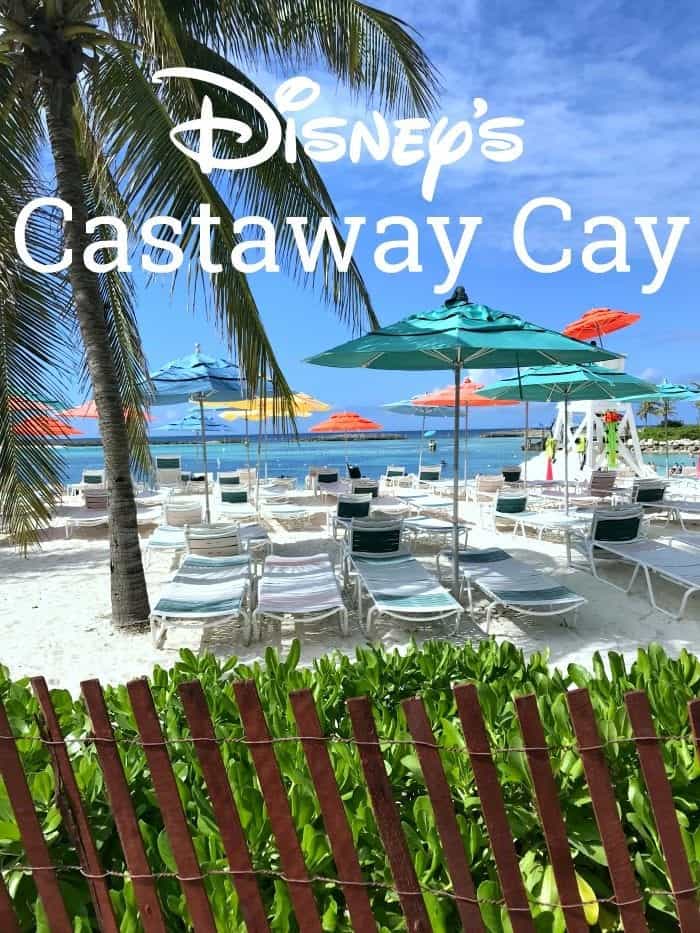 We had an amazing day at Castaway Cay. See my full tour of Disney's Private Island HERE. One of my favorite places on earth!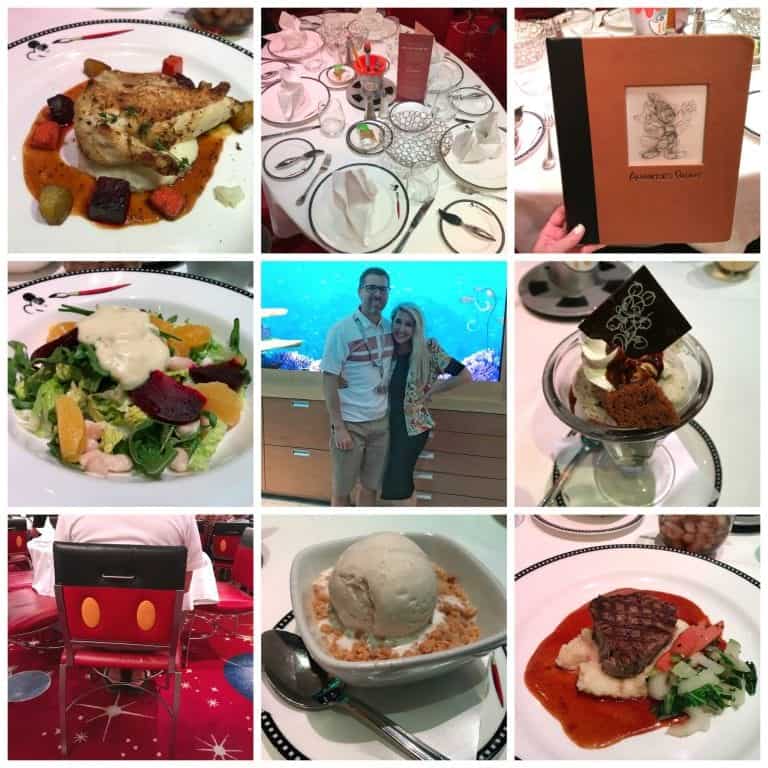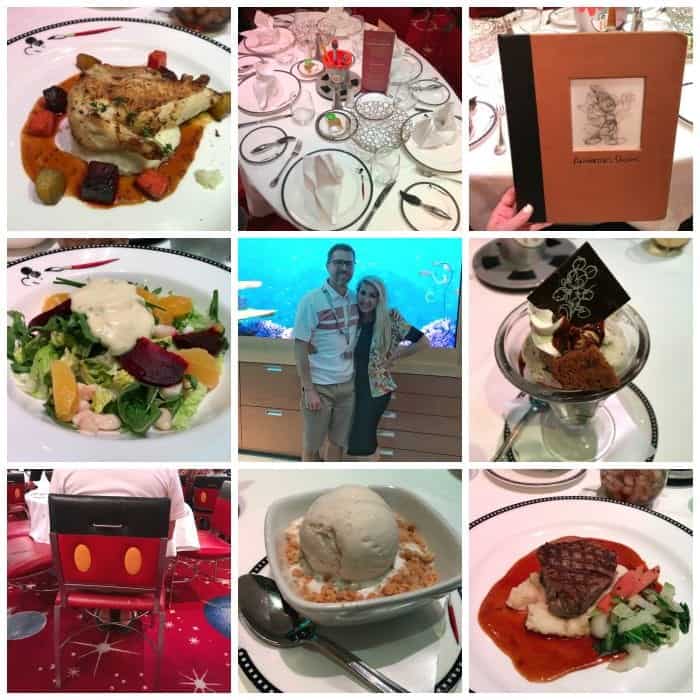 Animator's Palate is one of our favorites. Amazing menu options and such a magical restaurant.