Thrilled to share my tips on getting the most out of Toy Story Land! One of the most adorable ares in all of Walt Disney World Resort!
Where Is Toy Story Land?
Toy Story Land is located in Disney's Hollywood Studios. Once you get inside the Park, follow the signs that lead you to the Toy Story Land area. It's tucked away in the back of the Park.
Getting to visit Disney's Hollywood Studios Toy Story Land Disney World last week was an absolute blast. I've been anxious to get there since it opened this summer. The details around this Land are incredible! Let me show you around and share getting the most out of Toy Story Land!
Be sure to check out The Best Food at Walt Disney World too! Follow Disney Hungry on Instagram for the best food at the Disney Parks!
So Many Great Photo Opportunities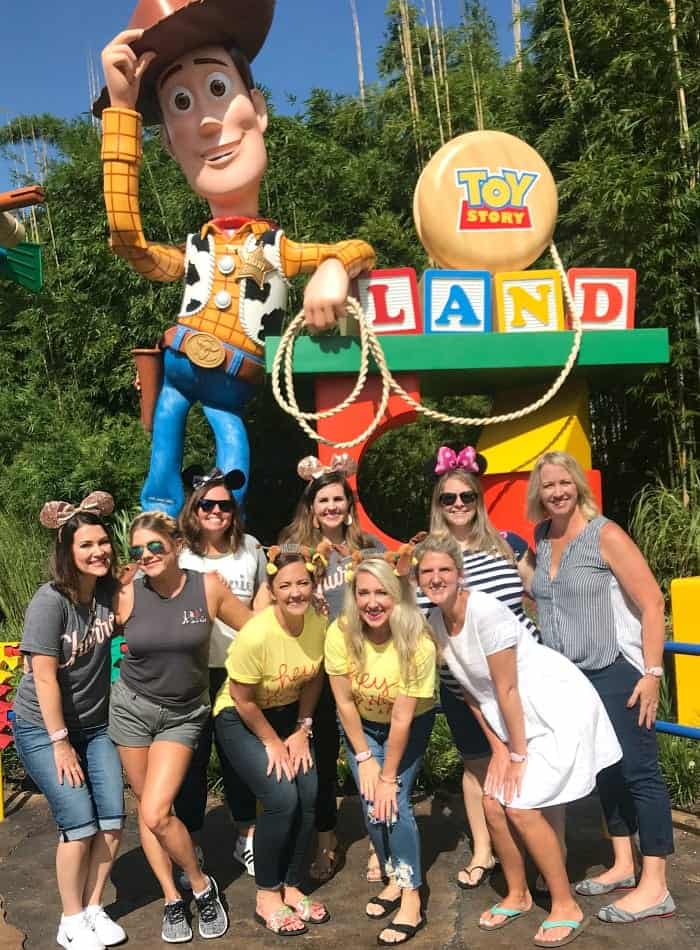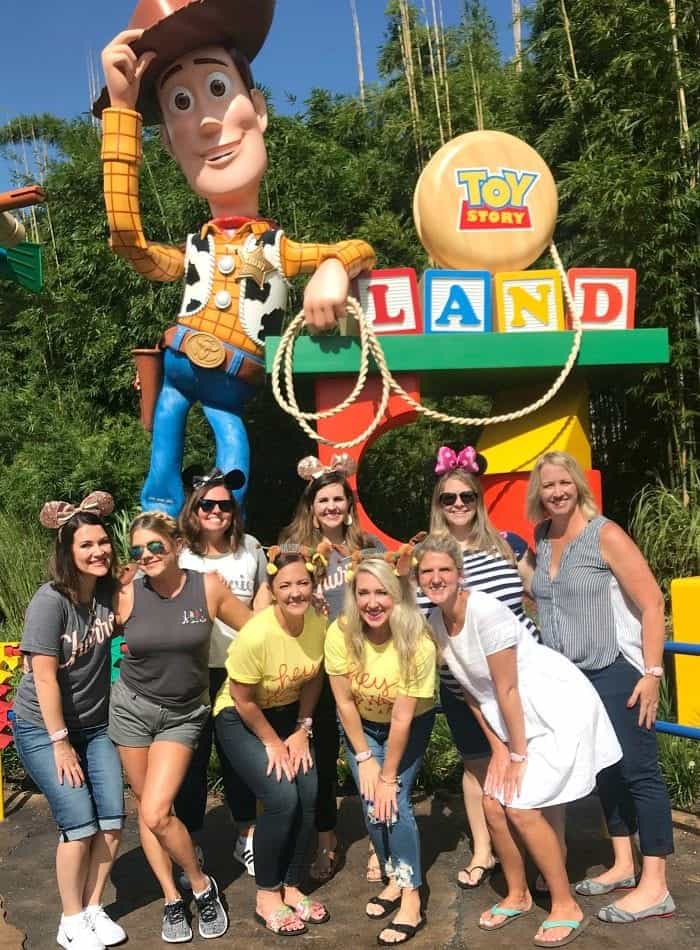 I got to experience Toy Story Land with 8 of my closest blogging friends. Right when you walk into the Land there's this Toy Story Land and Woody sign that makes the perfect photo opp. front Row: Jamielyn, Kristan, Shelly, Me, Amanda. Back Row: Emily, Kristyn, Jessica, Kristen.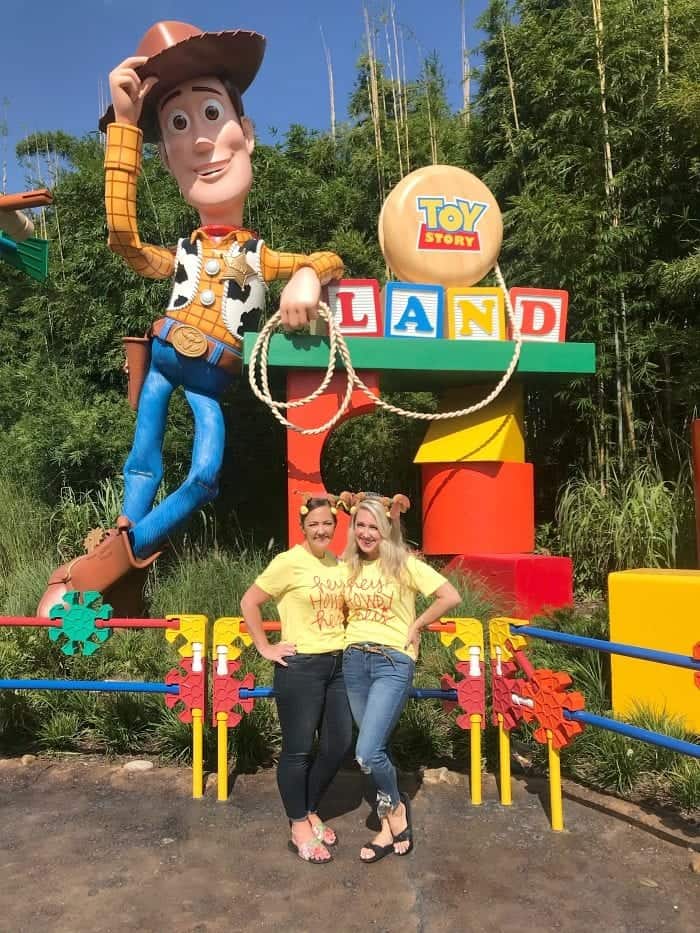 My friend Shelly and I ended up wearing the same t-shirt "Hey Howdy Hey!"
Don't Miss The Green Army Men!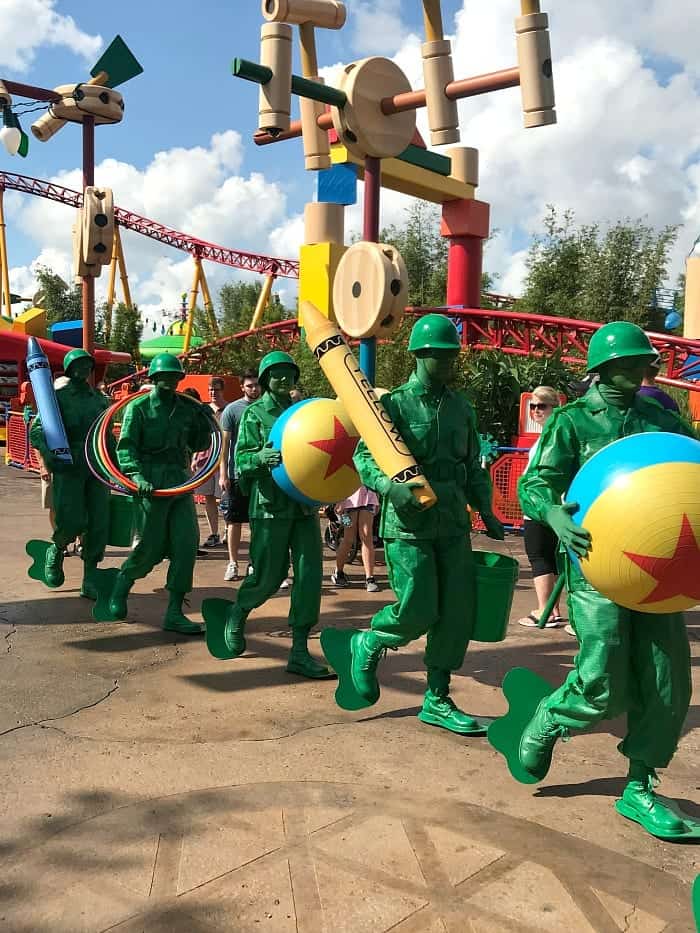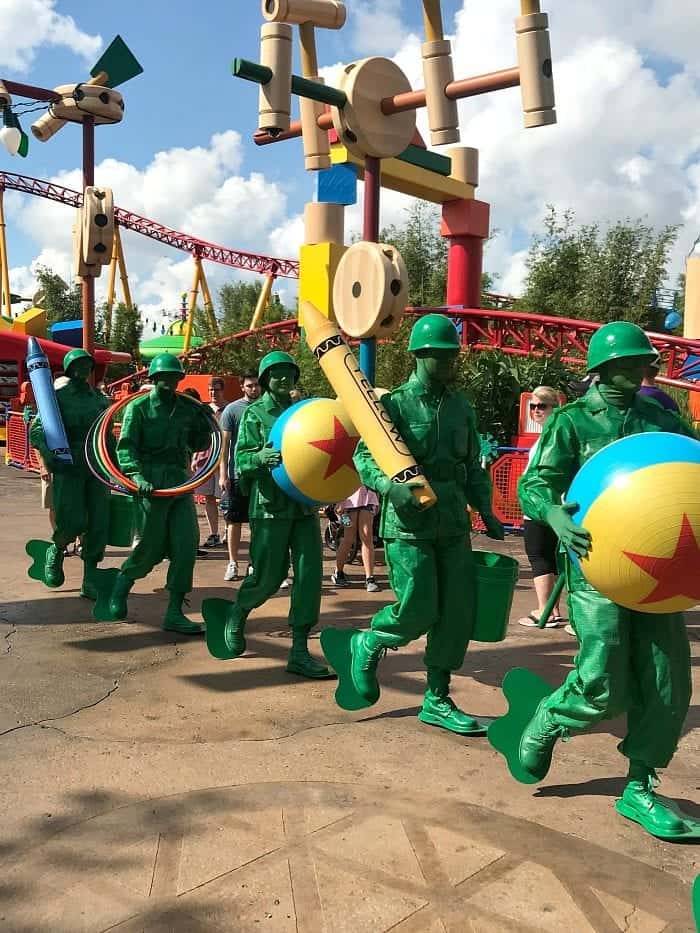 You'll see the Green Army Men marching through Toy Story Land throughout the day. Love them!
The Merchandise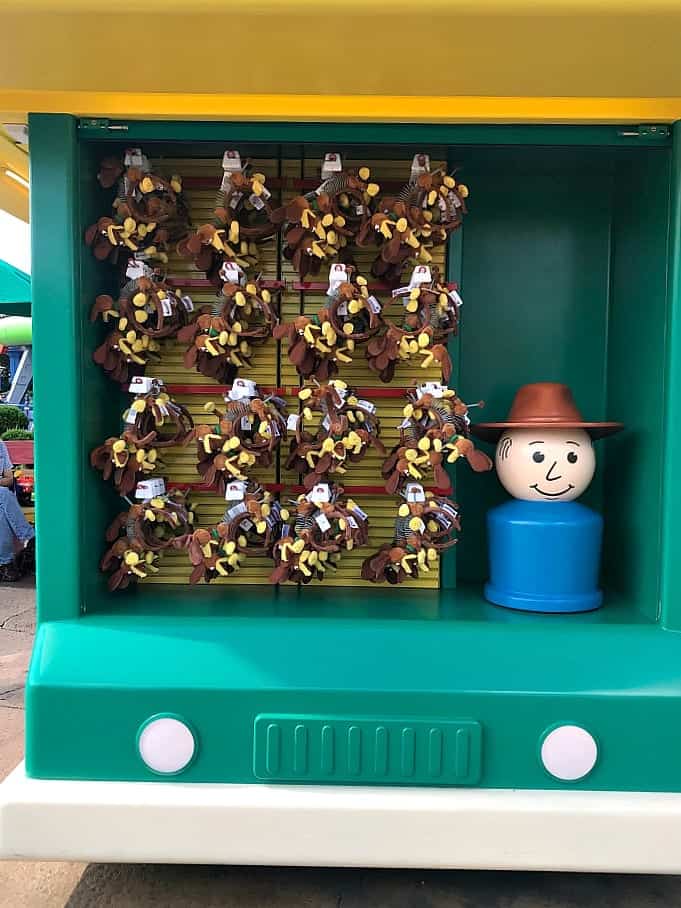 You'll find Toy Story themed merchandise throughout the Park too. Slink Dog headband is a MUST!
The Most Amazing Details at Every Inch of the Land.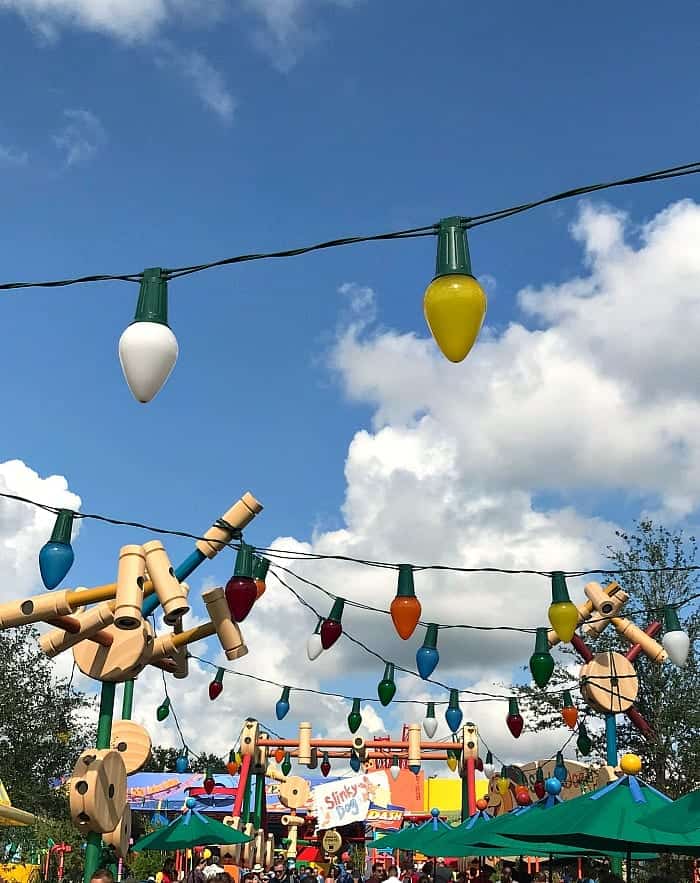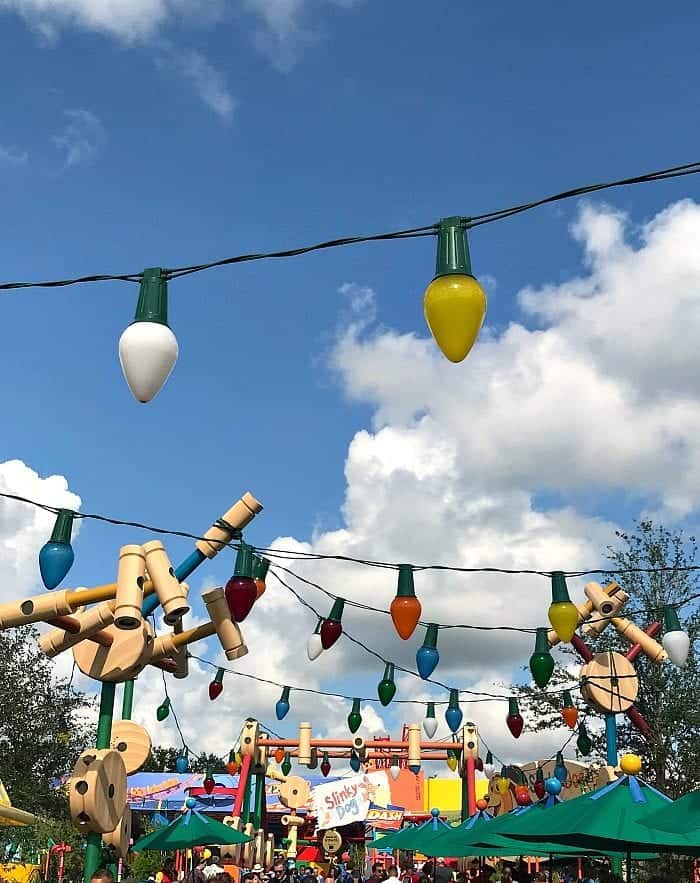 As you're strolling through Toy Story Land, be sure to slow down a little and look at the details from the walkways to the Christmas lights stringing overhead. It's truly magical.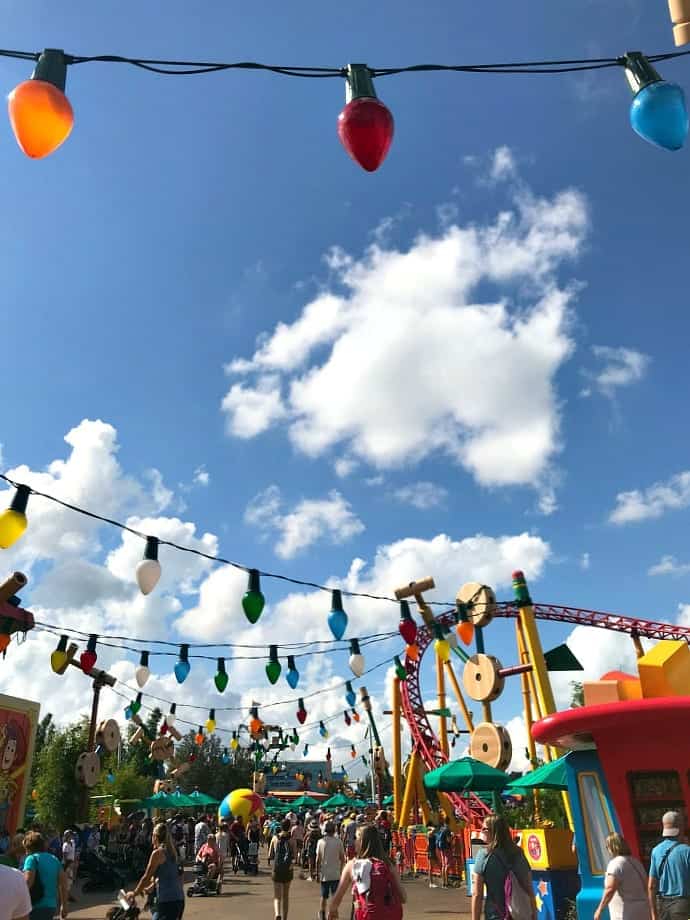 A better look at the walkway as you enter Toy Story Land 🙂 Note that there's just the one entrance/exit into the land, there's not much shade so make sure you stay hydrated. Be sure to arrange your Fastpasses ahead of time as the new attractions have long wait times still.
The Rides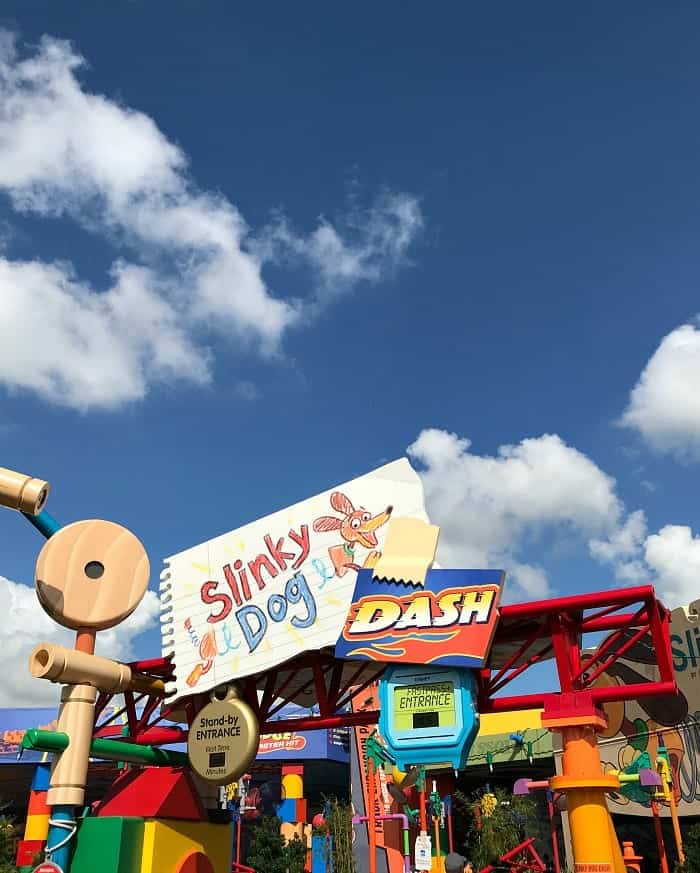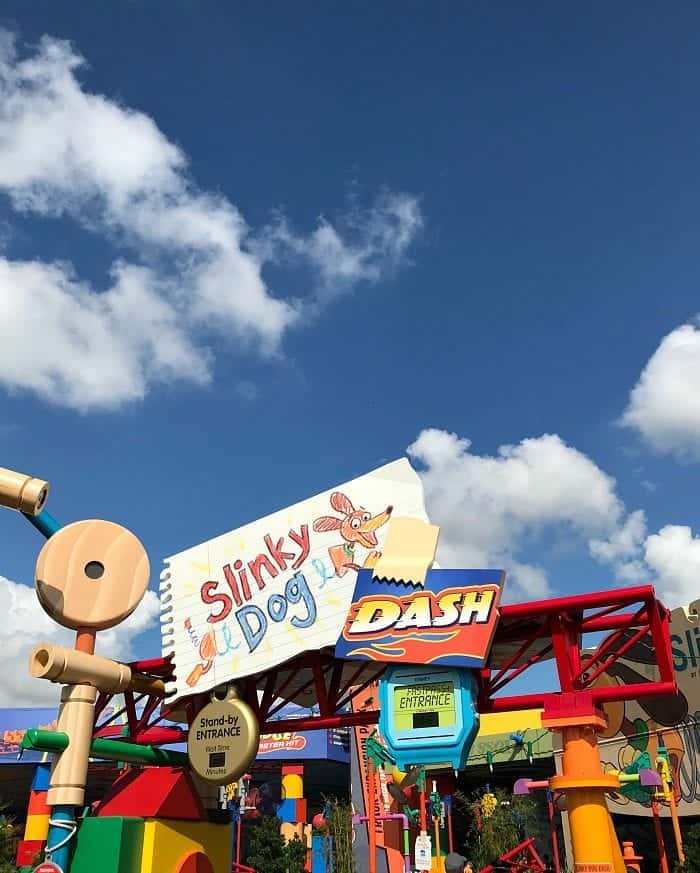 Slinky Dog Dash
The first new attraction you'll come across in Toy Story Land is Slinky Dog Dash. It is not your typical little kids coaster. All ages are going to love this one. It's kind of like Big Thunder Railroad meets Mine Train.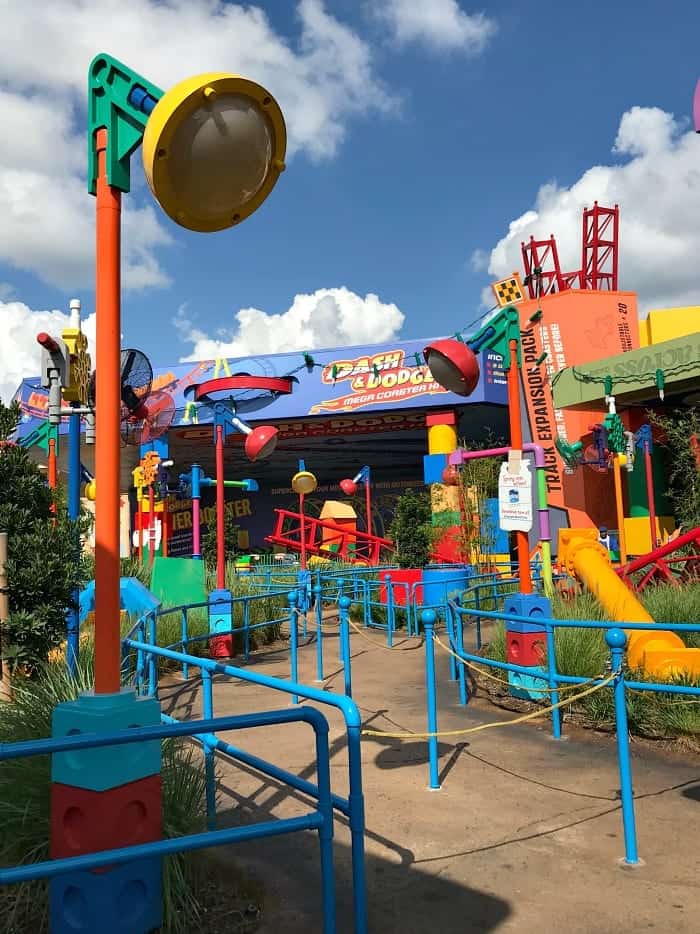 Again, the details through the line and on the ride are so much fun.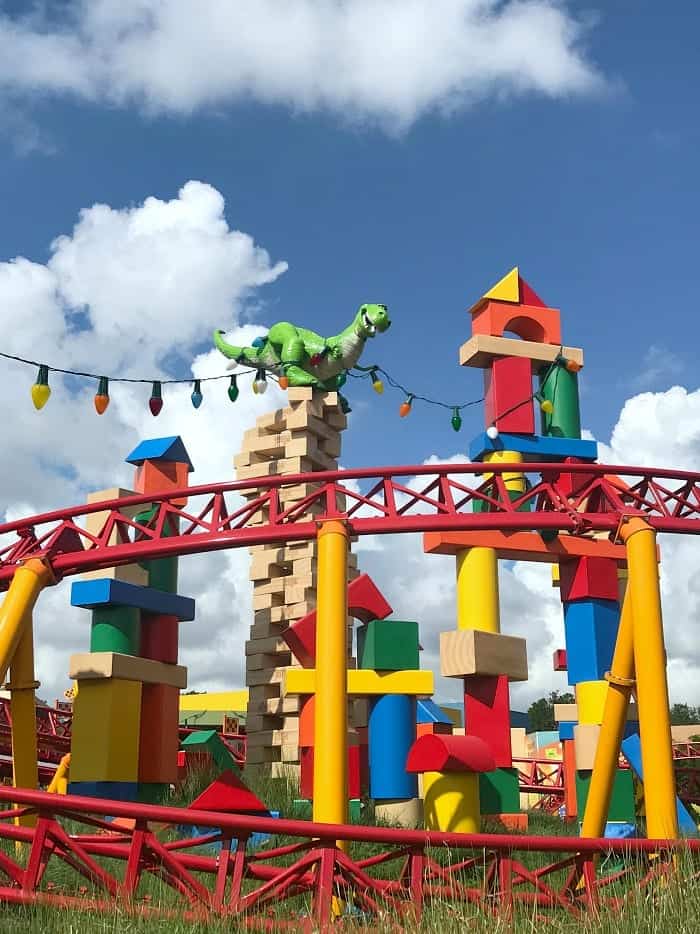 The larger than life colorful blocks and toys are my favorite!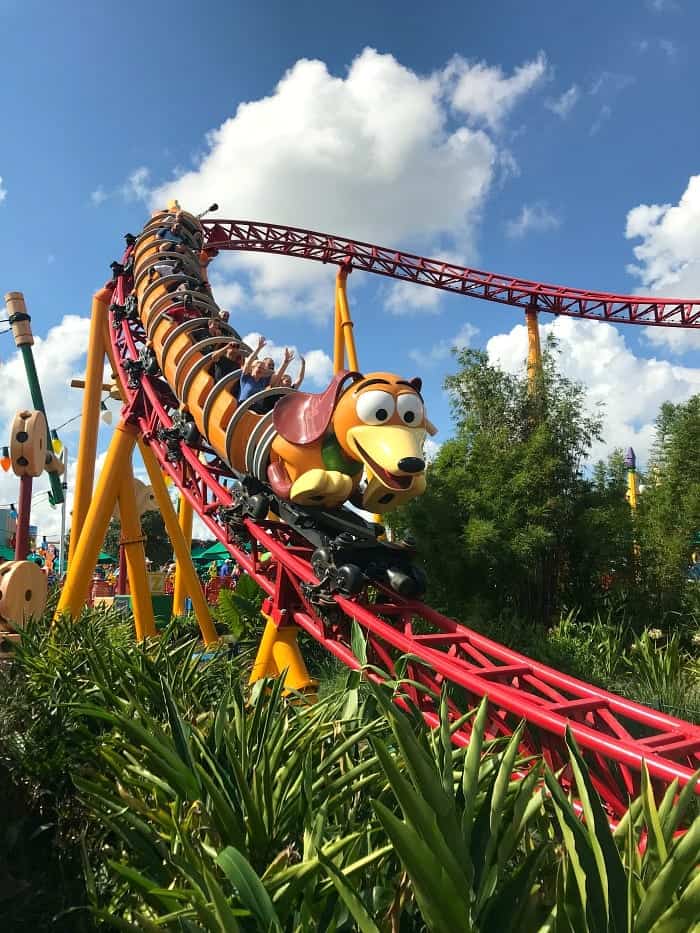 Slinky might be the cutest coaster ever!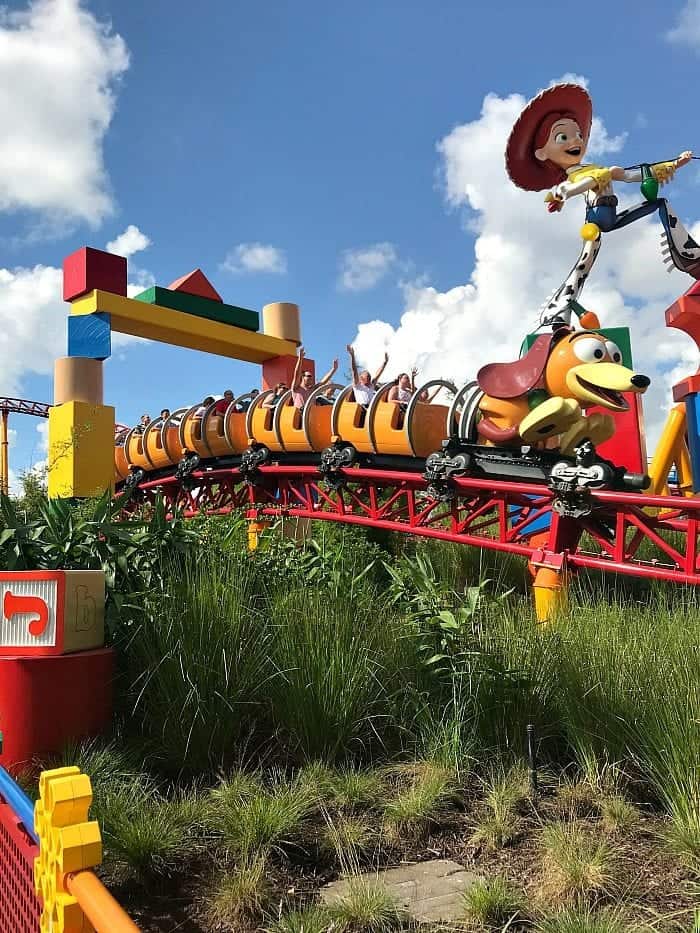 Slinky Dog races through all of Toy Story Land, you'll see it zooming by in just about every area of the Land.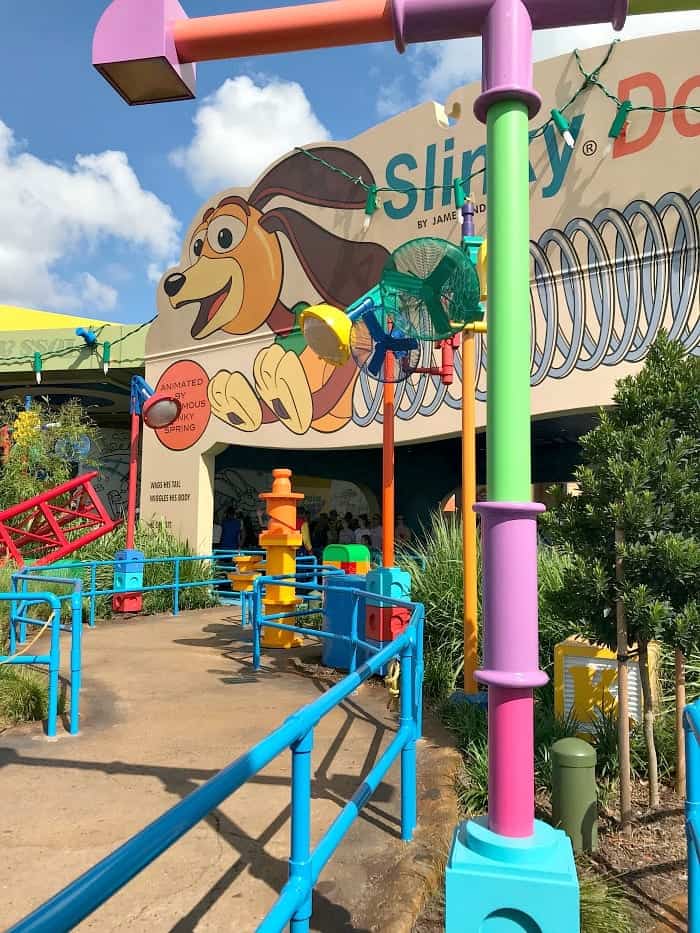 More fun details through the line.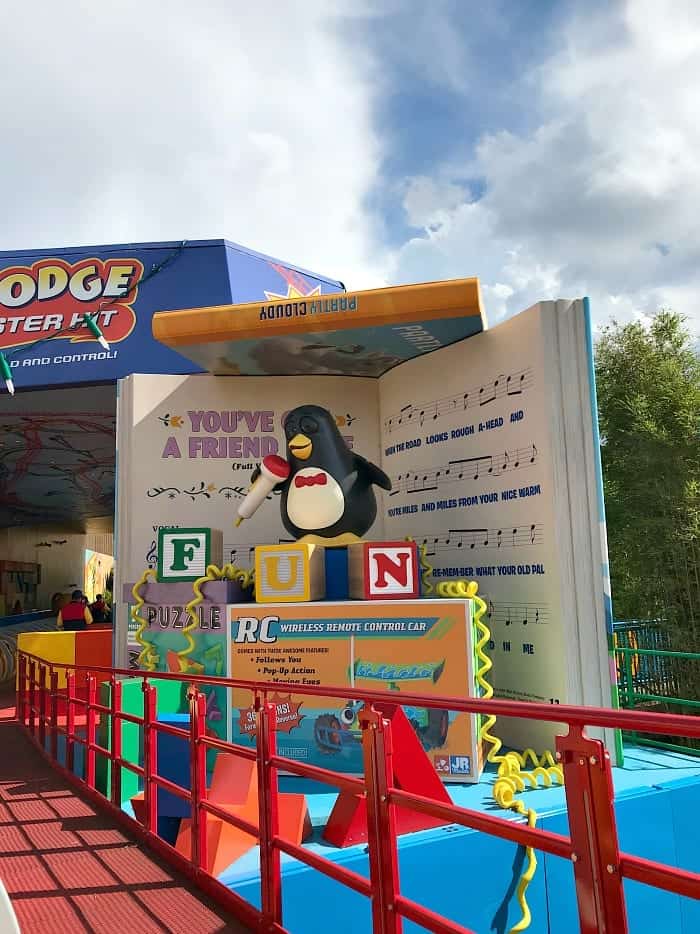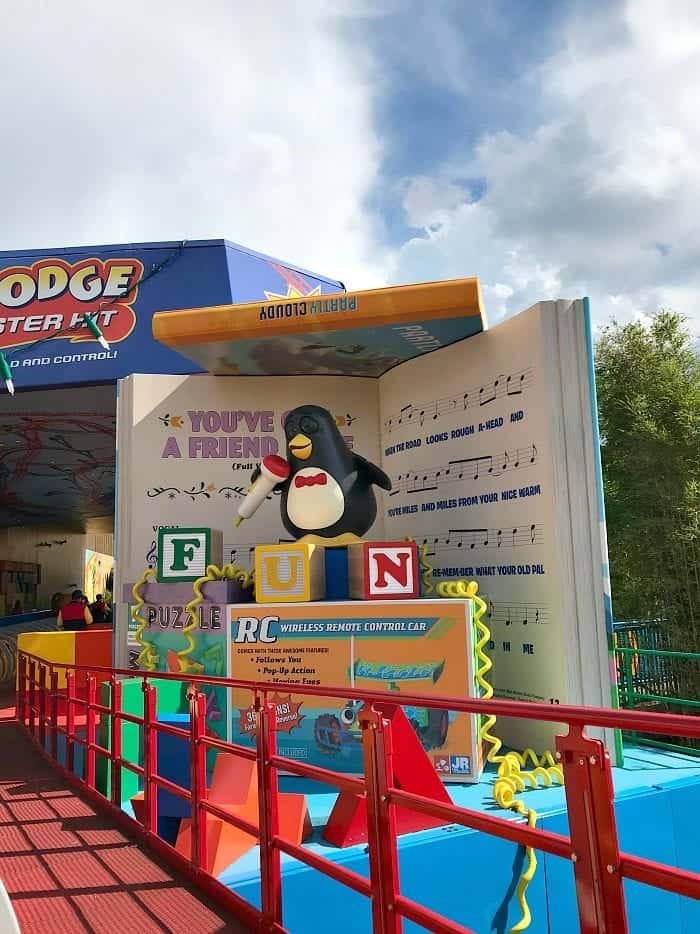 More details as the ride ends. The fun keeps going even as you're departing.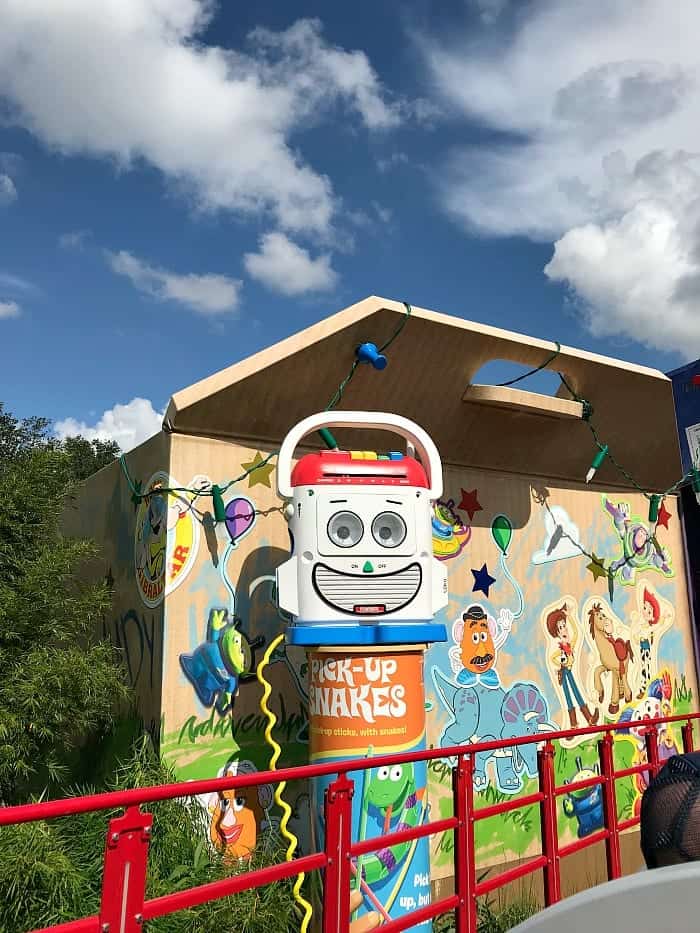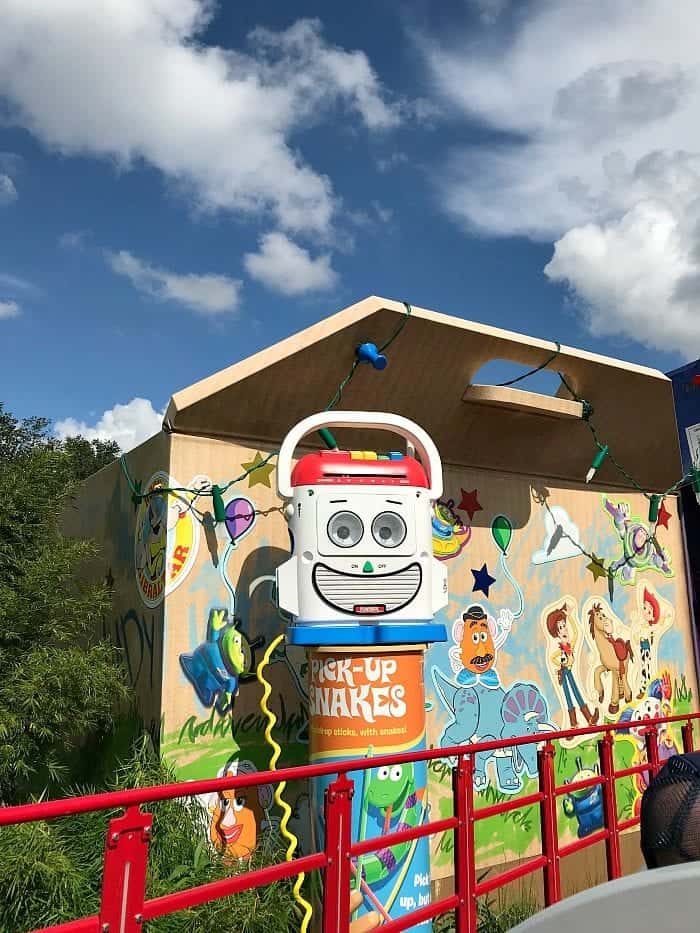 So many favorites from the Toy Story Movie 🙂
Alien Swirling Saucers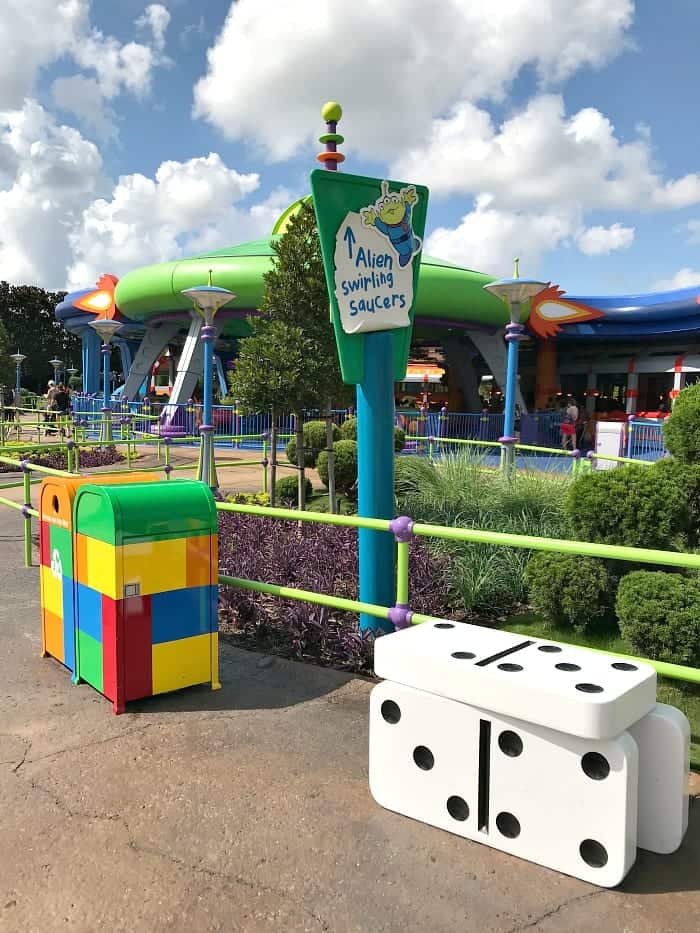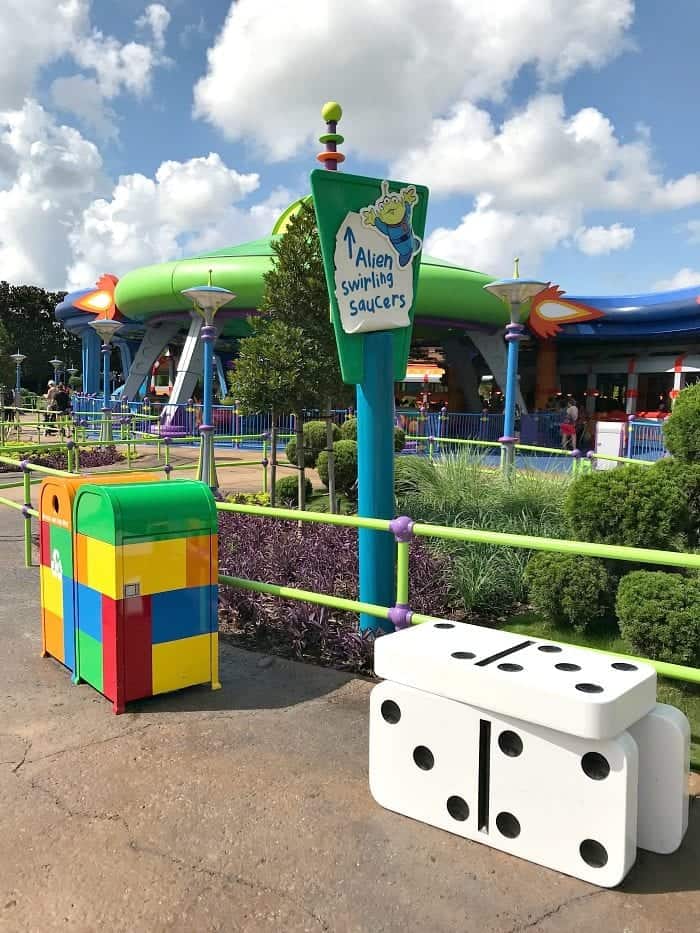 The second new attraction you'll find at the end of Toy Story Land is Alien Swirling Saucers.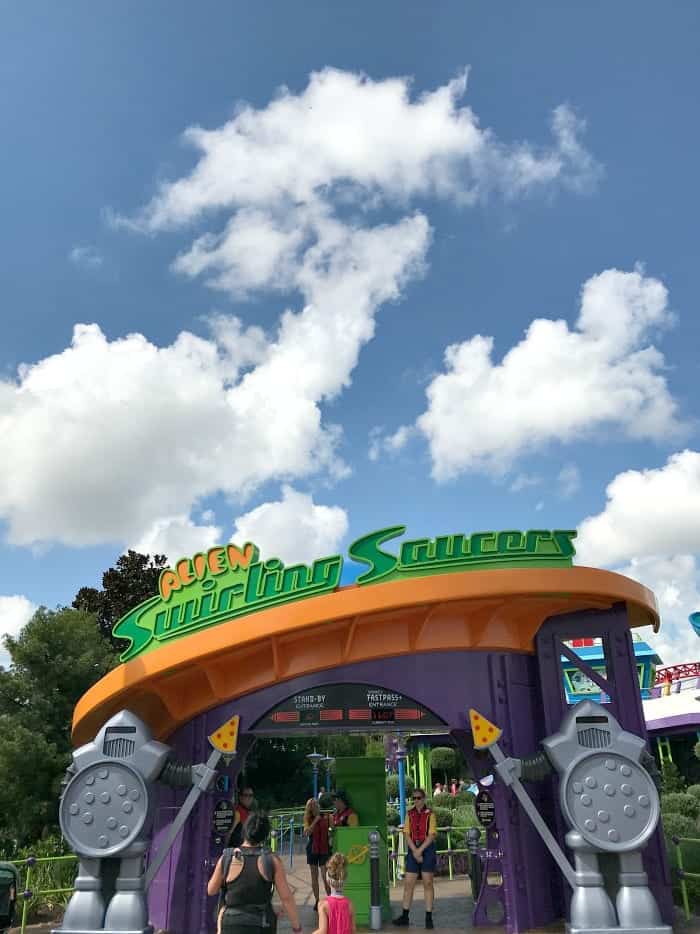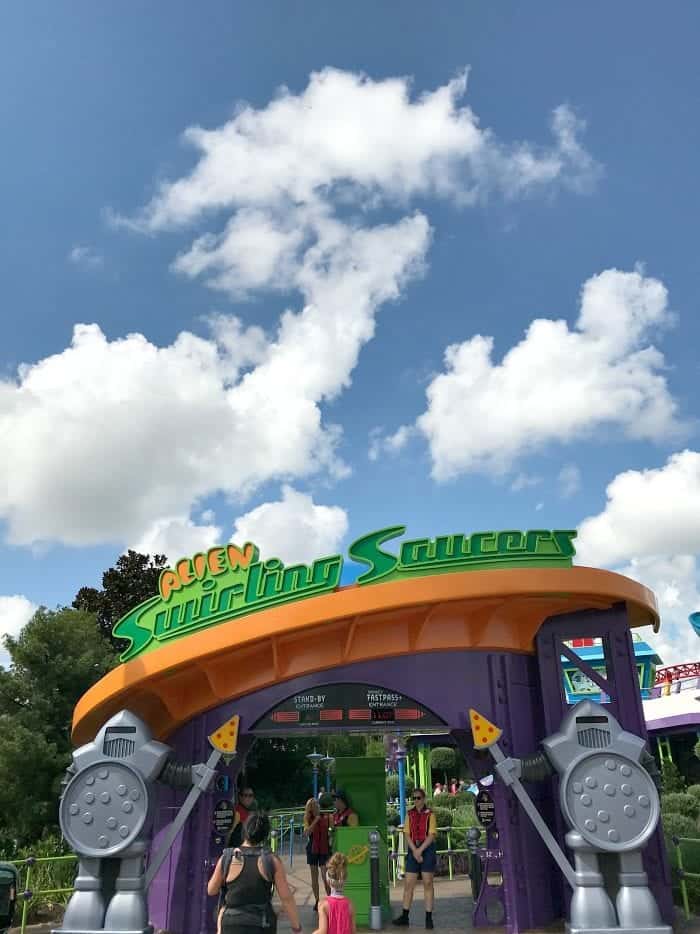 Love the details as you enter the ride. So colorful and fun!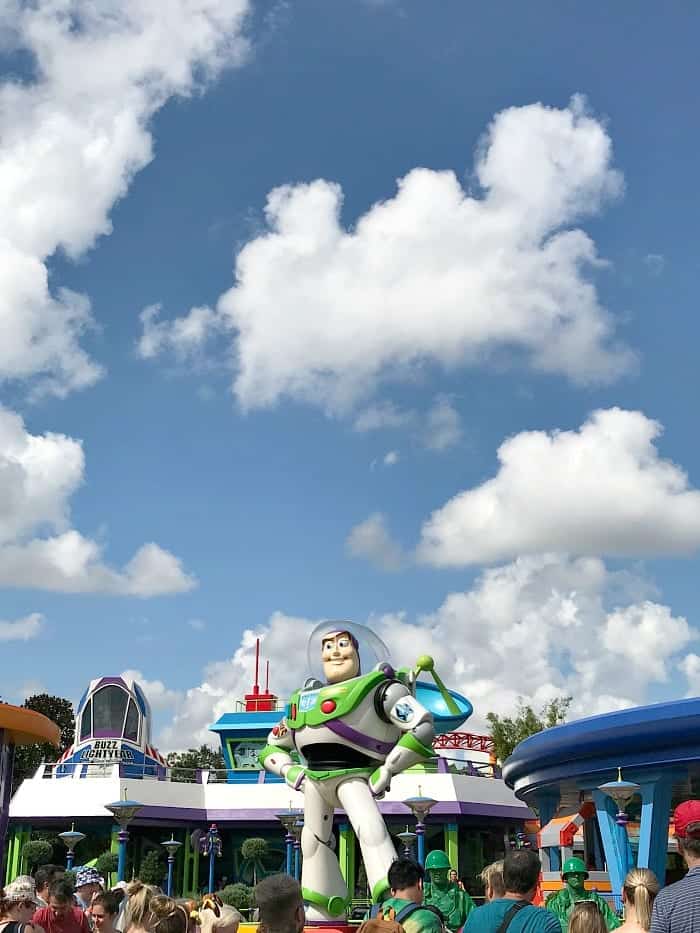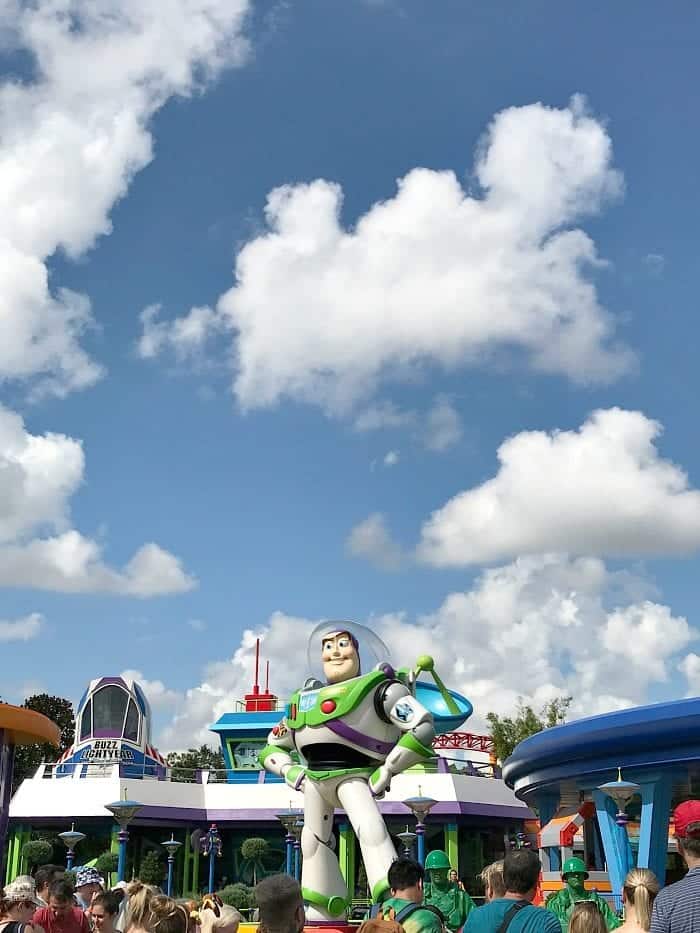 When you see giant Buzz Lightyear, you'll know you've reached Alien Swirling Saucers.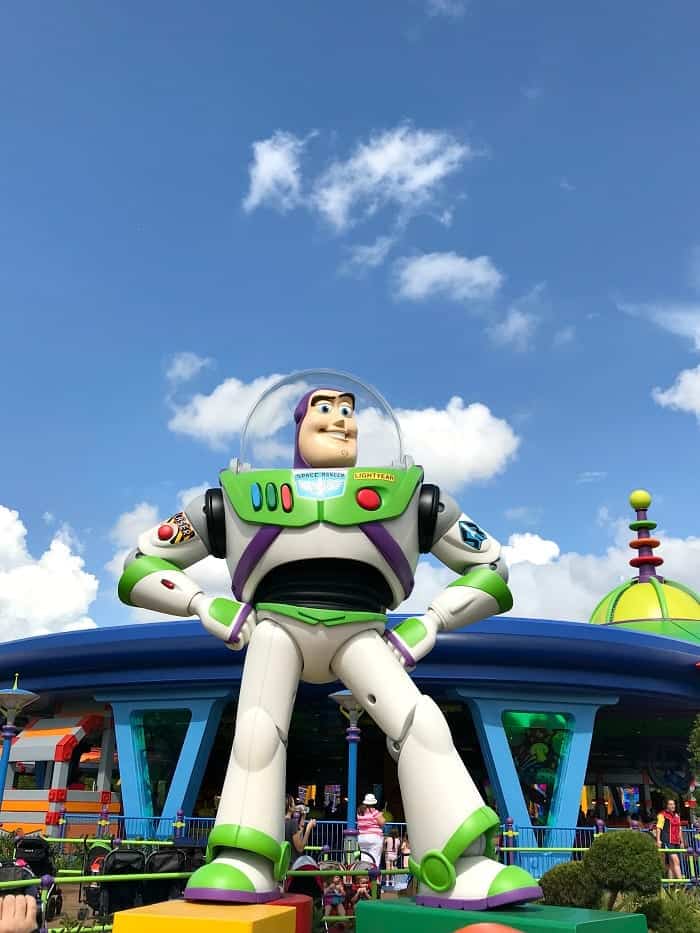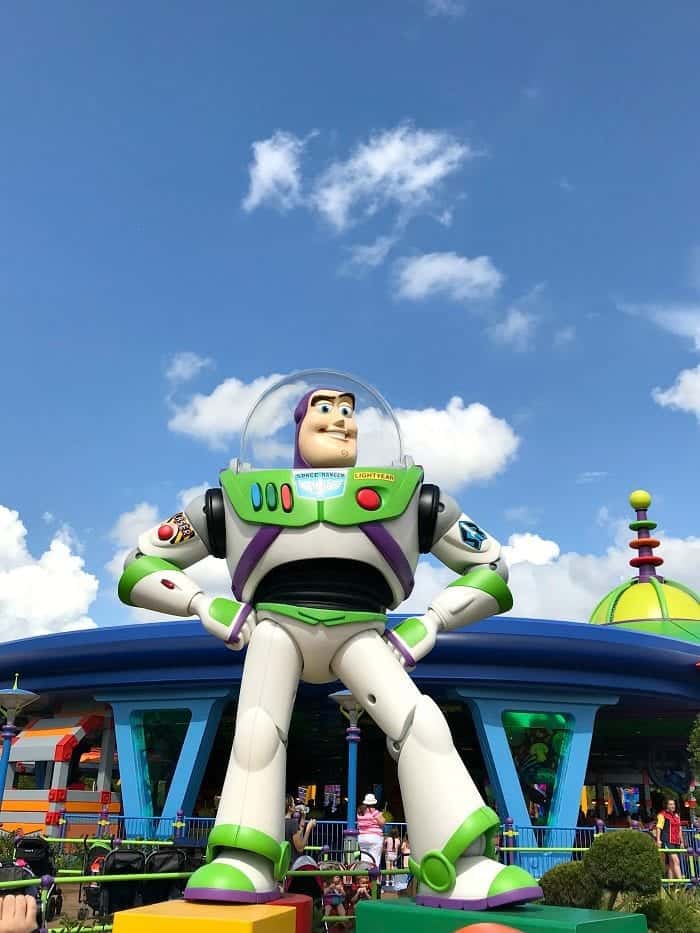 Giant Buzz makes a great photo opportunity too!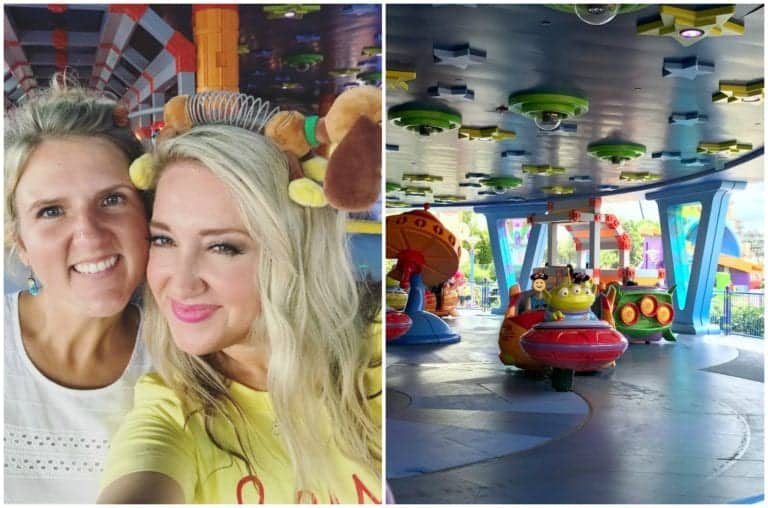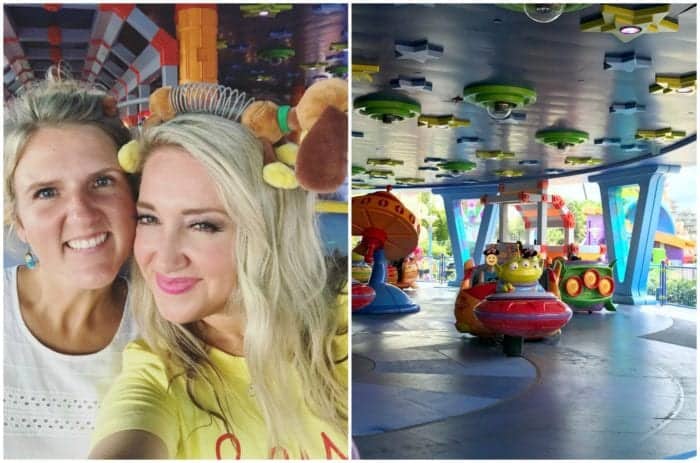 My friend Amanda and I on Alien Swirling Saucers. It's a fun spinning type ride, so if you don't do well with spinning, might want to sit this one out. It's very much like Mater's Junkyard Jamboree at Disney California Adventure Park if you've been on that one.
Toy Story Midway Mania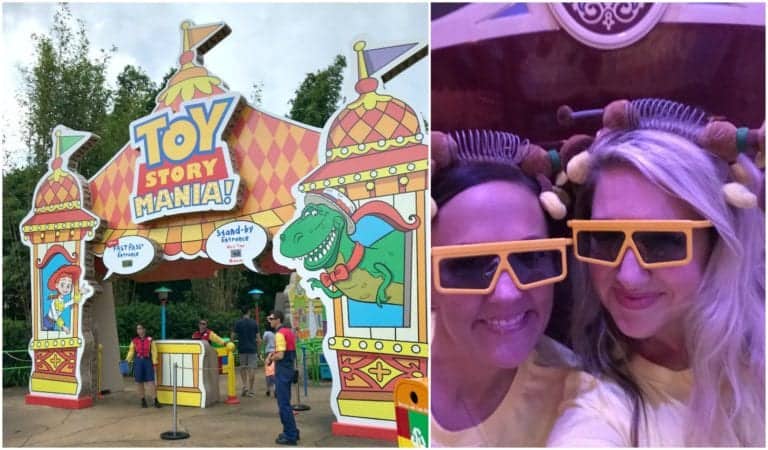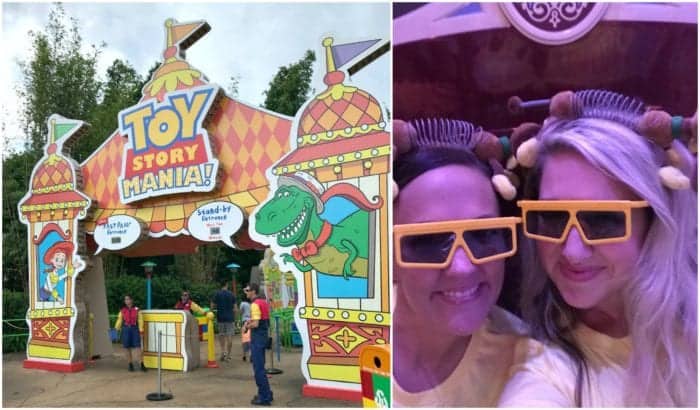 You'll find a new entrance for Toy Story Midway Mania inside Toy Story Land. Same fun ride, new entrance.
The Food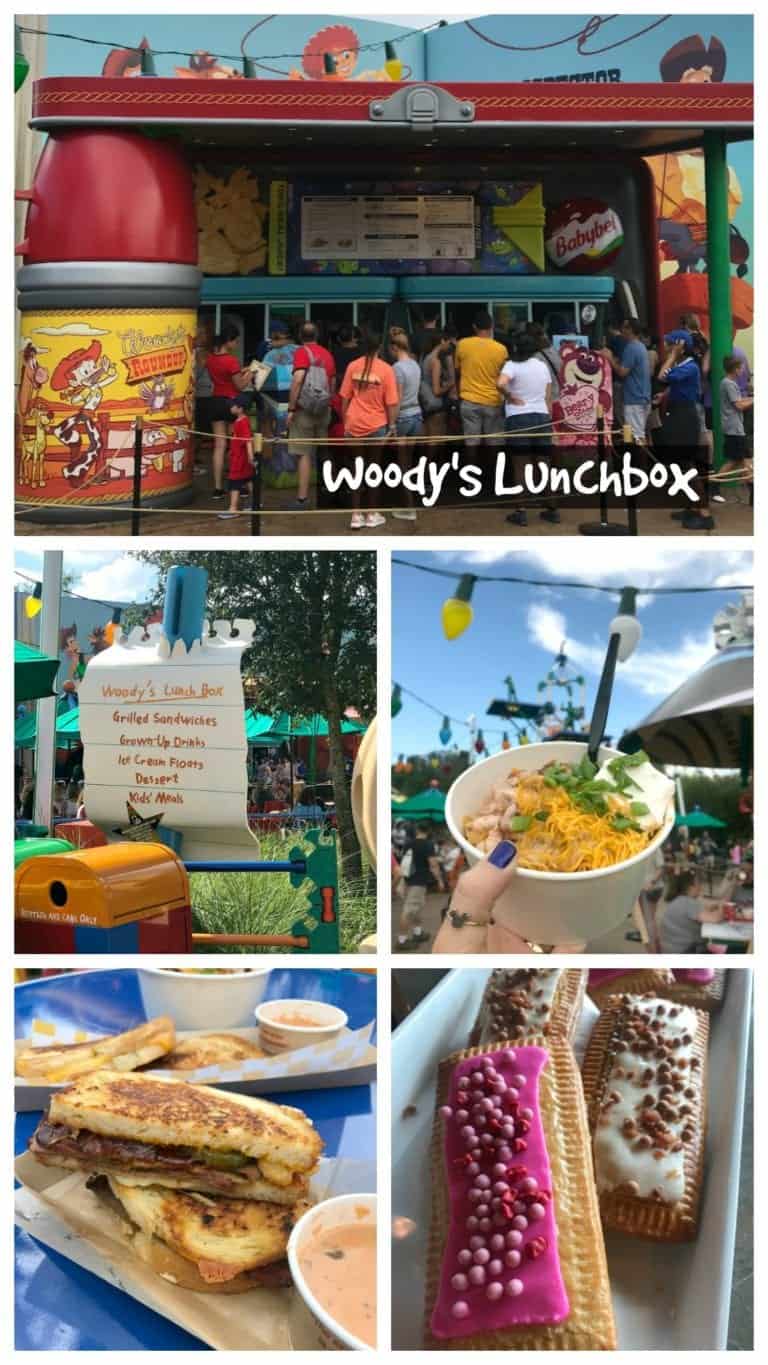 Woody's Lunchbox
Woody's Lunchbox is a cute little spot to grab breakfast and lunch items during your visit. Keep in mind it is very busy, so be prepared for some longer lines and wait times for your food. Half of our group used the mobile ordering option and half stood in line. Both options took a good 20 minutes before we got our food. The good news is the food is fantastic. We tried the Totchos, BBQ Brisket Melt with Tomato Basil Soup and the Raspberry and Hazelnut Lunchbox Tarts. Really enjoyed all of it.
Hope you've enjoyed my favorites for getting the most out of Toy Story Land! So much to do, see and eat. Enjoy!
Pin To Your Favorite Disney/Travel Board!