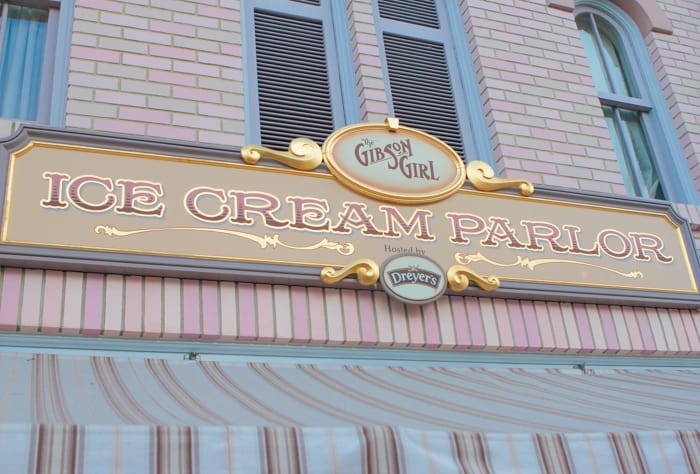 The biggest memory of Disneyland that I have from my childhood years is rummaging through the stores of Main Street late at night with my Dad after a long day of ride hopping. This Main Street experience was my favorite part because he would buy me ice cream or other souvenirs.
I remember an ice cream shop that was frequented buy us–and I'd like to think the Gibson Girl Ice Cream Parlor is that same place–although unconfirmed. This parlor is a place where memories are formed–so if you're a parent that says, "no" often as your children tug at your shirt asking for something–perhaps saying, "yes" will provide such a great memory as mine.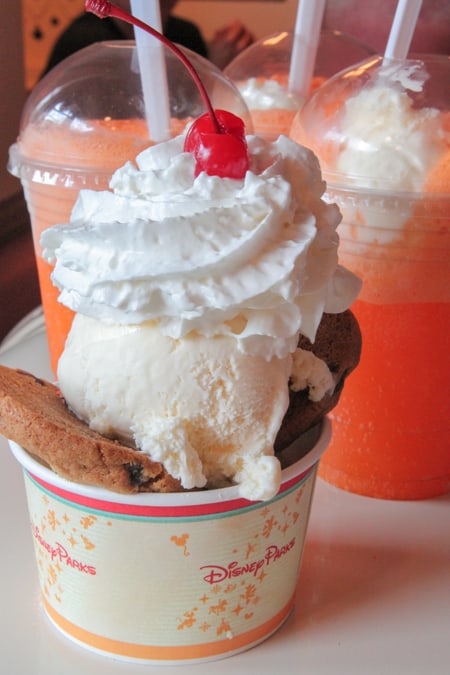 Chocolate Chip Cookie Hot Fudge Sundae (hot fudge at bottom)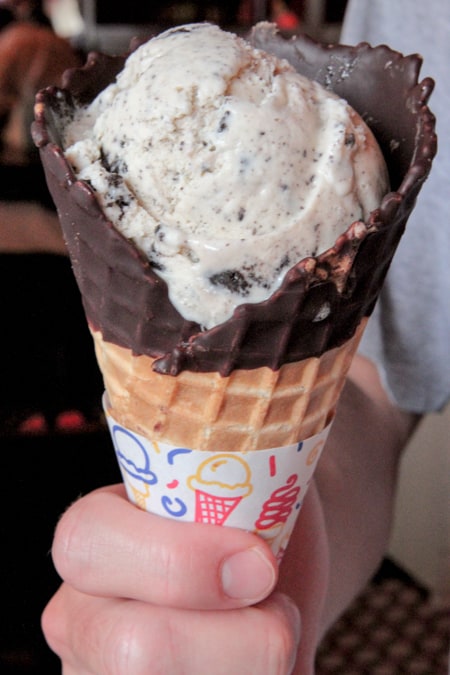 Cookies and Cream in a Dipped Waffle Cone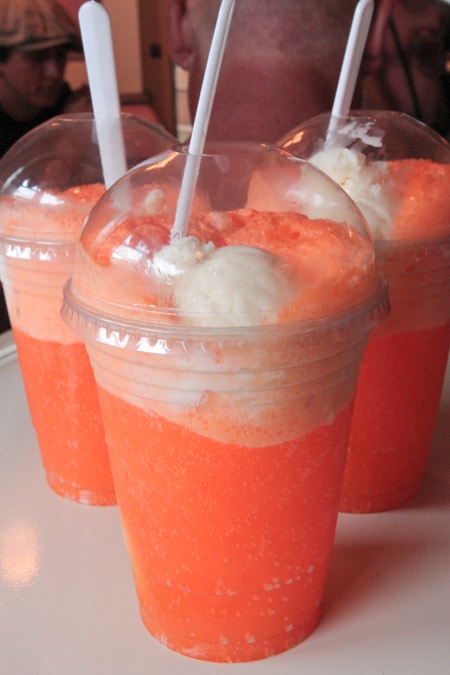 Fanta Orange Float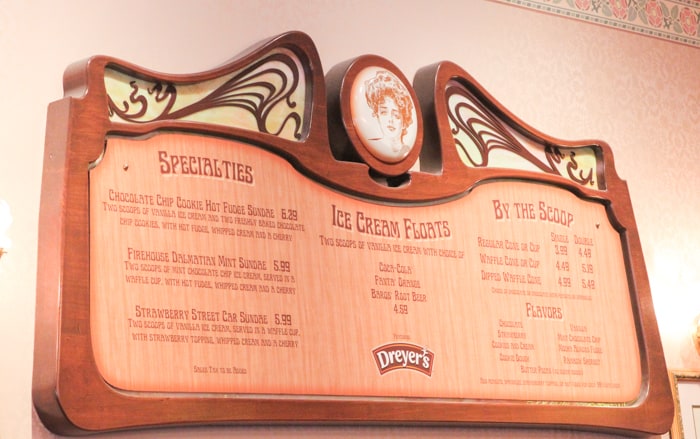 A simple menu that provides for a simple decision.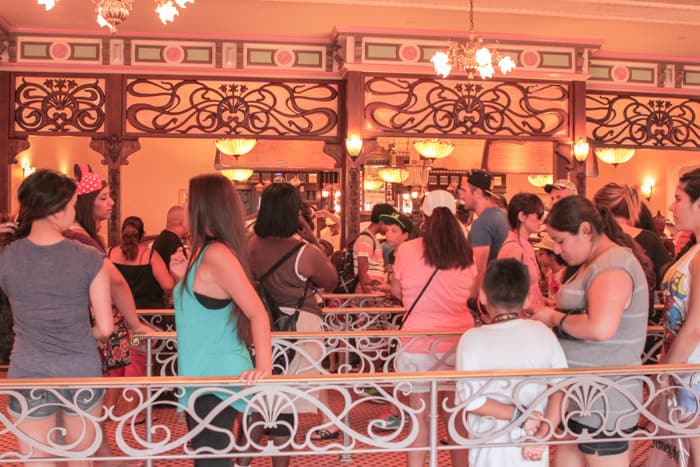 This is probably the typical length of the line that you'll be in. It moves at a decent pace. The ice cream parlor is of simple nature. Not nearly the number of choices you can find at the Ghirardelli chocolate shop. They serve Dreyer's Ice Cream which isn't the best nor the worst. You'll find floats, a handful of ice cream flavors, and a few specialty ice cream dishes. Nevertheless, memories can be formed here.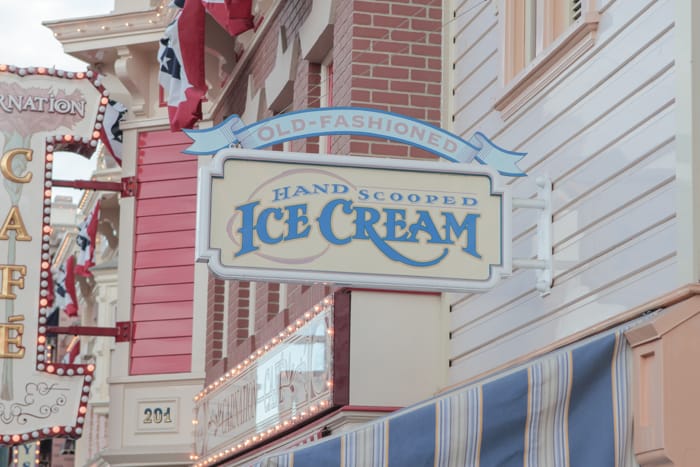 Along with Disney goers standing around eating ice cream, this Main Street sign draws you in.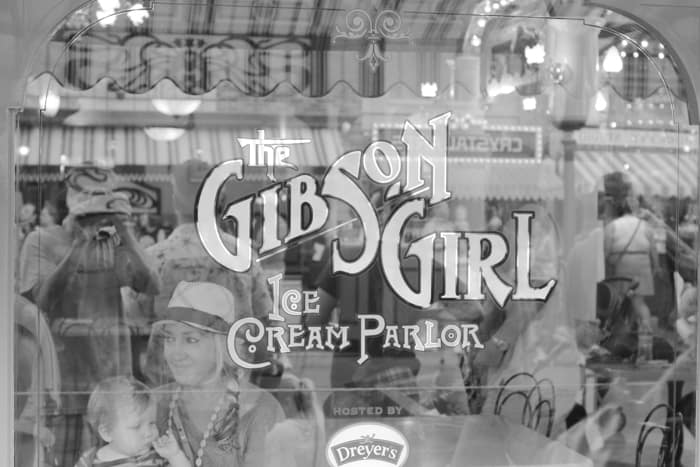 WHAT WORKED: Simple ice cream choices, Generally quick lines, Memories, Memories, Memories, The stores on each side are open to walk through–this encourages rummaging and memories.
WHAT DIDN'T WORK: Not much seating, Tight area during the parade
We give Gibson Girl Ice Cream Parlor 4 STARS because of the nostalgic feel and personal memories created during our childhood.
-Cullen