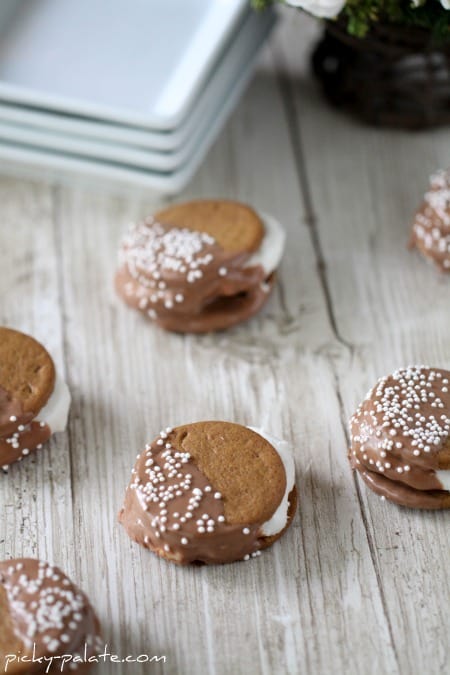 Don't gingersnaps just get you in the holiday mode?! They are spicy and fabulous, so I decided to make them even more fabulous by turning them into s'mores you can dip in your hot chocolate or other hot drink of choice!
This is a quick and simple recipe that is adorable too, they look so pretty sitting on any festive plate. If you can find some gingersnaps that aren't so crunchy, you don't even need to dip these, just gobble them up as is. They were terrific in hot chocolate though!! Enjoy!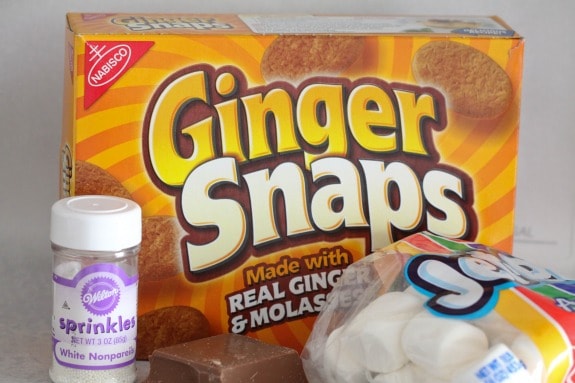 Here's your line up…4 whole ingredients 🙂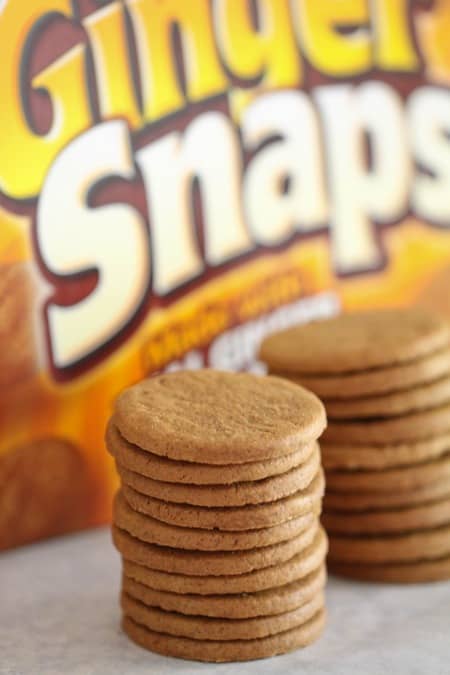 Mmmm!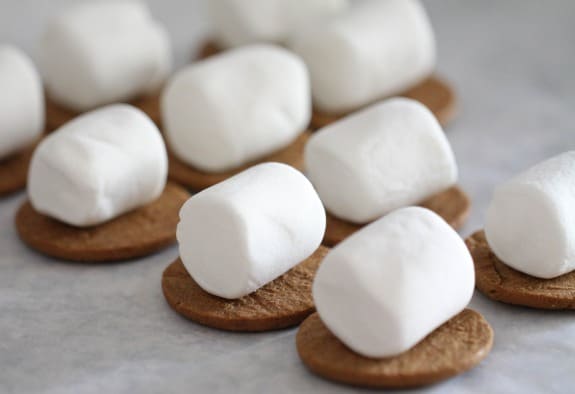 Place your marshmallows on top of your cookies and time to broil 🙂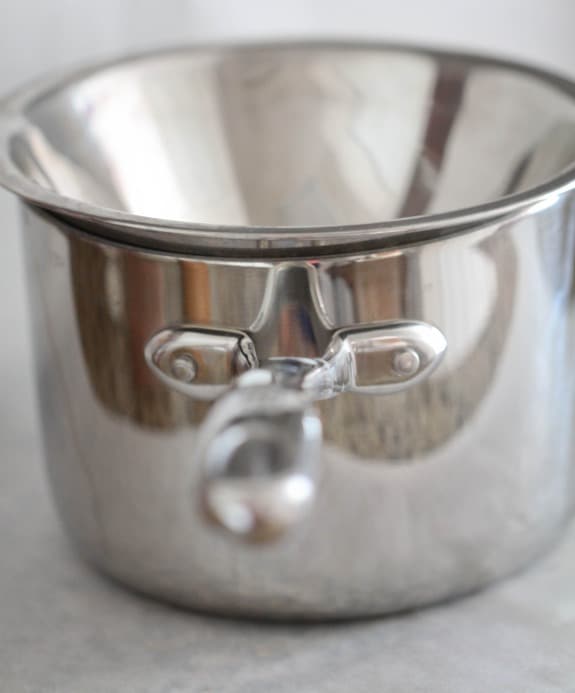 Now time to get your chocolate melted. Here's my make shift double broiler set up. Heat proof bowl set over a saucepan with a little water at the bottom.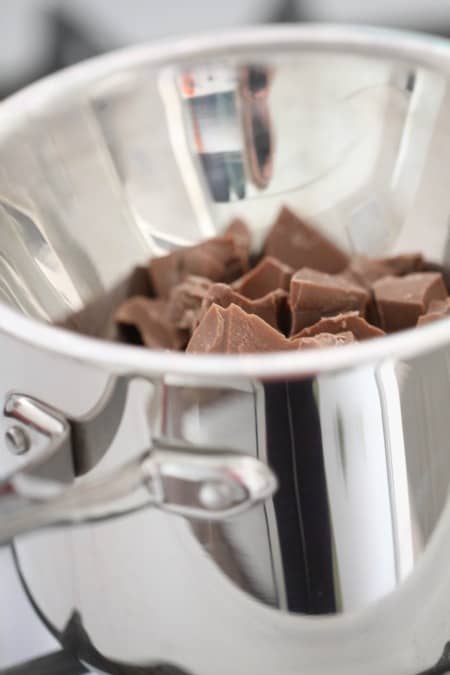 Ready to melt!
Getting puffed….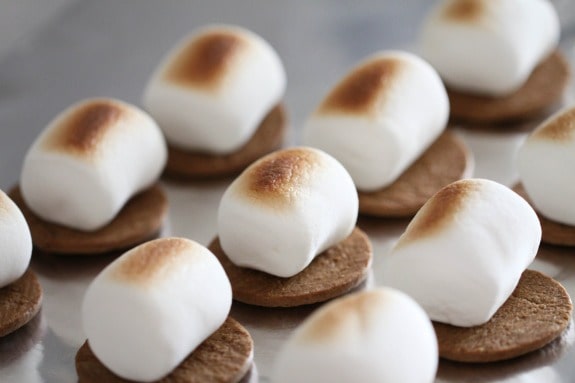 Perfect!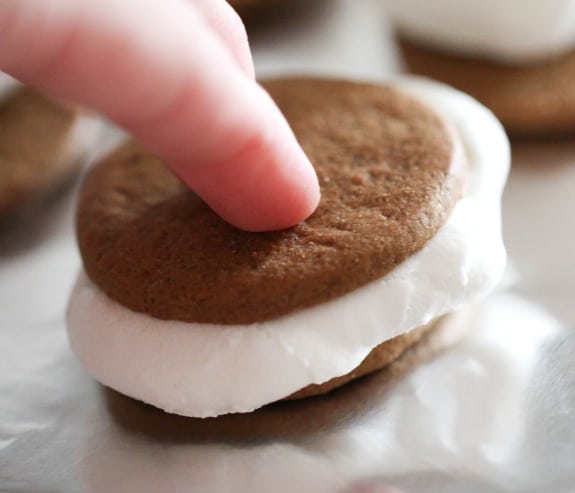 Press another cookie on the puffed marshmallow. Push hard enough so that the cookie sticks to the marshmallow.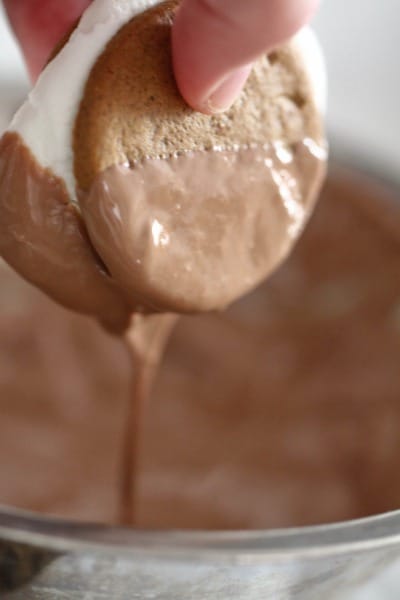 Chocolate dip…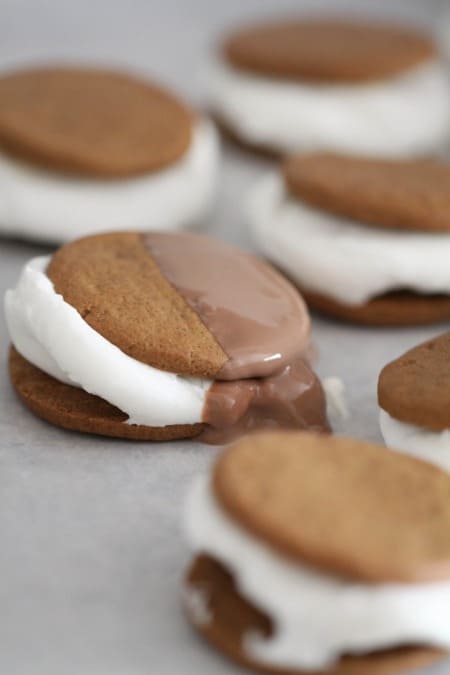 Love this!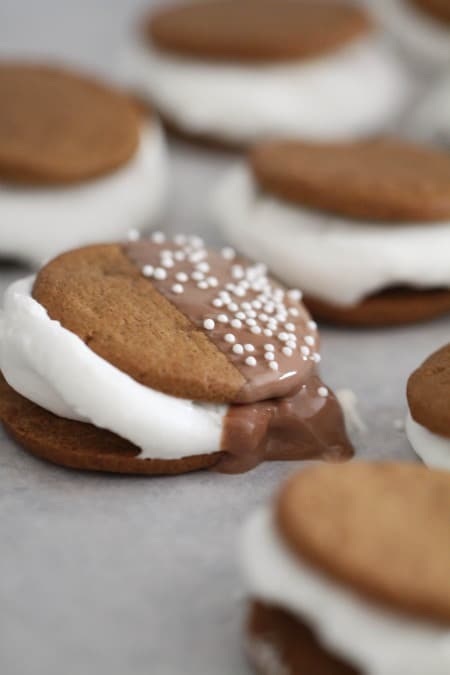 Add a little sprinkle and….done! Now, get that hot chocolate!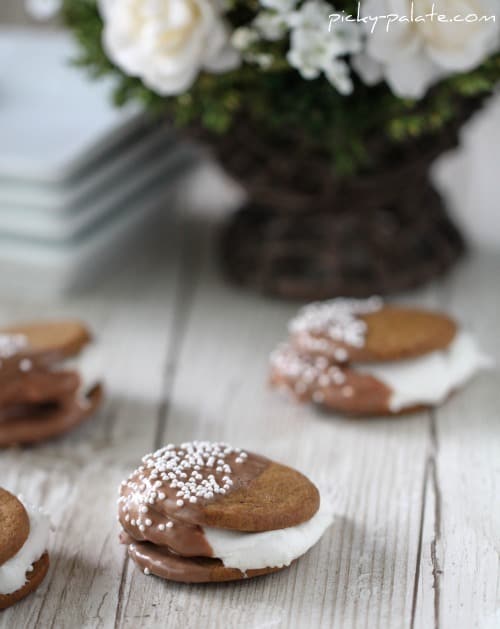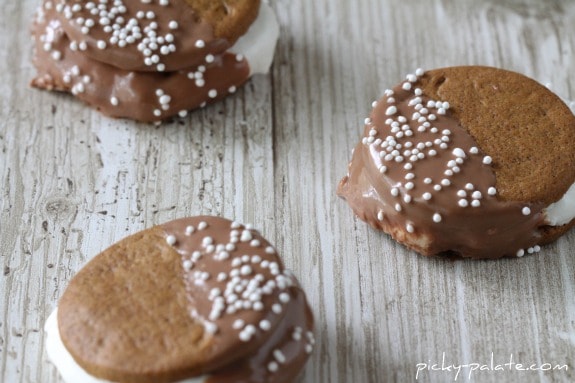 [ziplist]
Gingersnap S'mores….For Dippin'
20 gingersnap cookies
10 large marshmallows
1 1/2 Cups chopped chocolate or chocolate chips
White non pareil sprinkles
1. Preheat oven's broiler. Place 10 gingersnap cookies onto a parchment or foil lined baking sheet. Top each cookie with a marshmallow. Place under broiler and watch very carefully until marshmallows start to puff up and brown slightly. Remove and top with remaining 10 cookies pressing down to seal.
2. Place chocolate into a double broiler (heat proof bowl over saucepan filled with water) over medium heat. Stir until chocolate is melted and smooth. Take cookies and dip half in chocolate. Place back onto foil or parchment and sprinkle with white sprinkles. Let chocolate harden then ready to dip!
10 cookies
___________________________________
Have a great new week! See you soon!