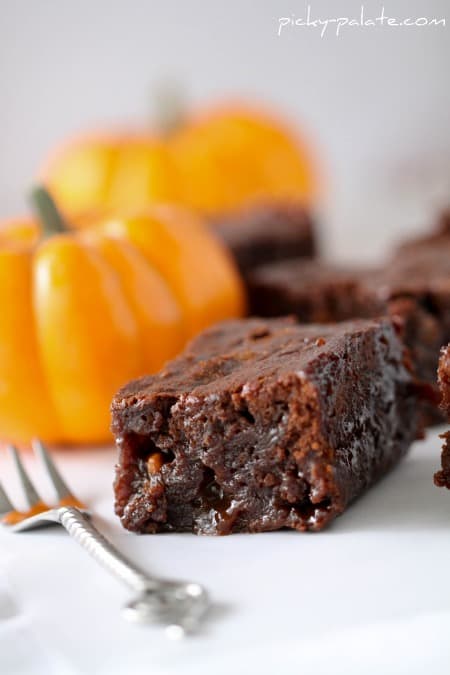 I am going to keep this short and sweet today… If you are a fan of butterscotch and pumpkin flavors, you are REALLY going to like these ooey gooey brownies.
Warm, chocolate-y, butterscotch-y and pumkin-y! LOVE these 🙂 You could almost put these in a bowl and eat with a spoon like brownie pudding, that's how gooey and fabulous they are. Easy easy recipe to whip up when you are in a pinch, love these every once in a while!
Happy baking!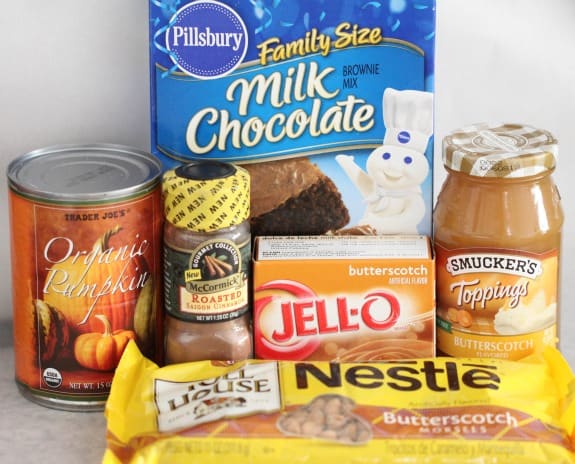 Line up 🙂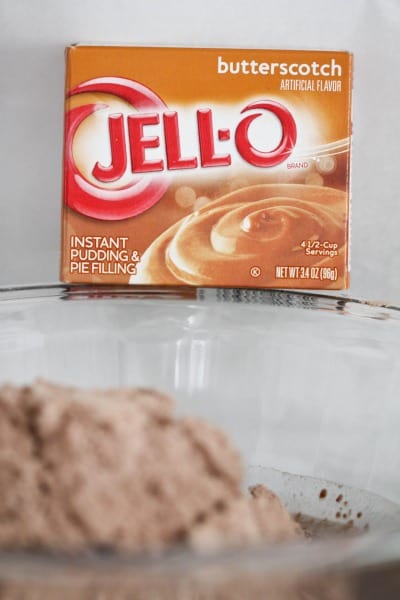 One of the secret ingredients….the butterscotch pudding mix!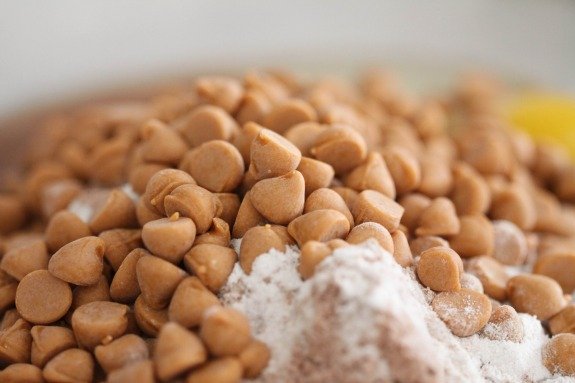 Pour in your butterscotch chips….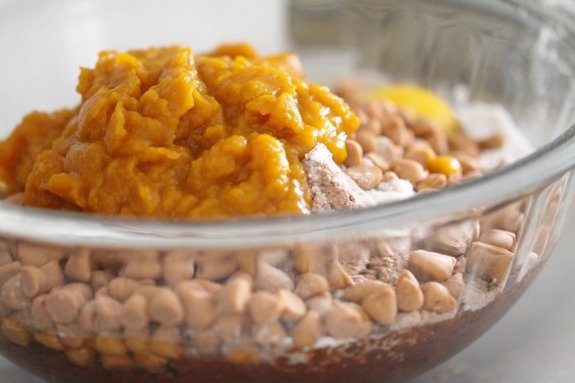 …..and your pumpkin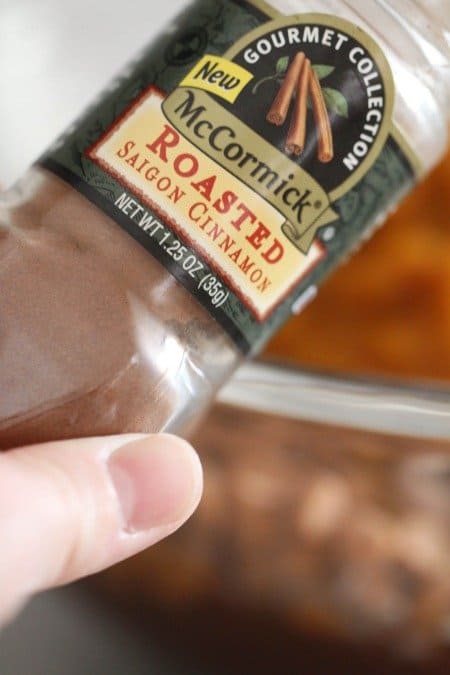 …a little cinnamon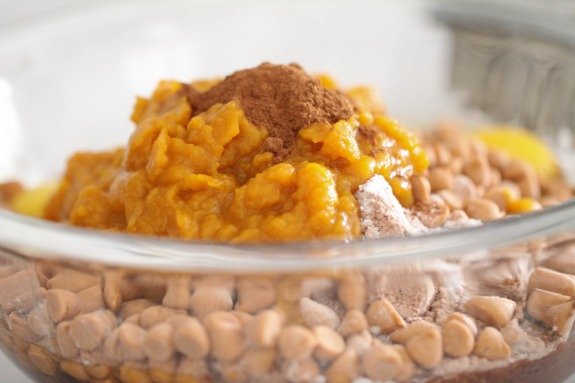 Time to mix er' up 🙂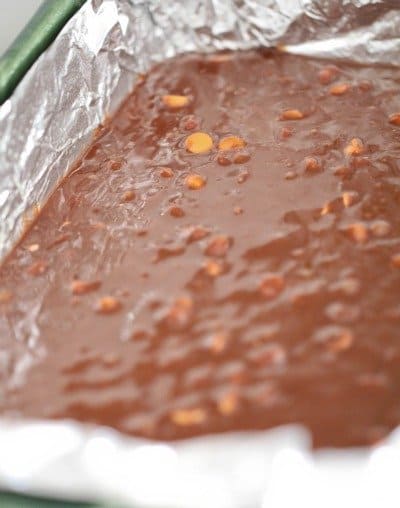 Pour in half of your brownie mix…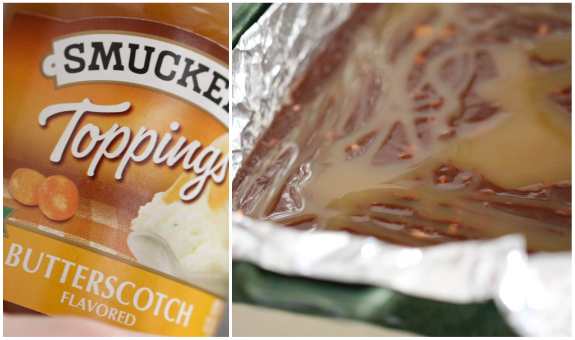 Pour butterscotch topping over brownies, pour over remaining brownie mix and bake!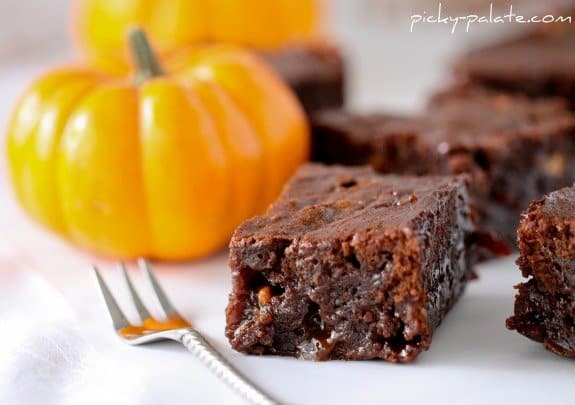 Wait until you try these gooey num nums!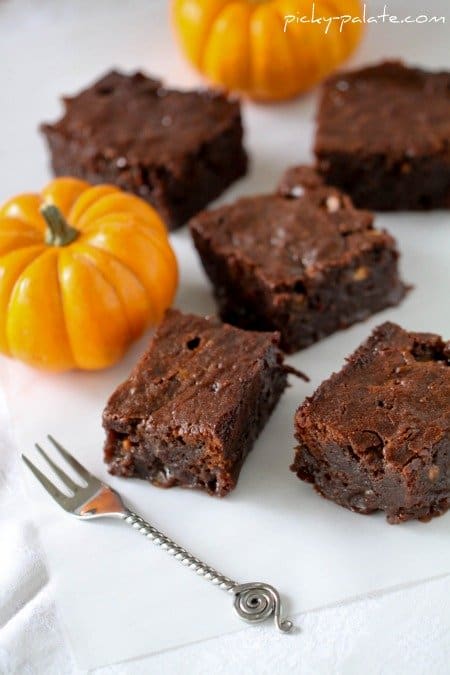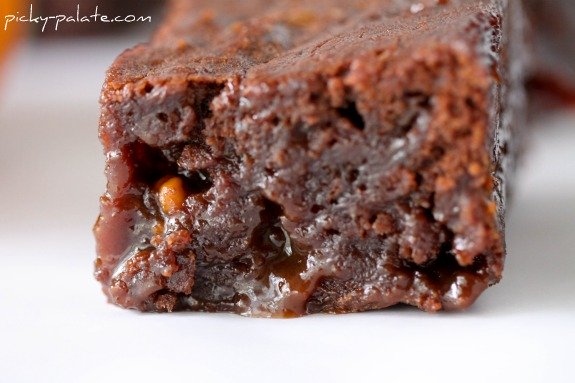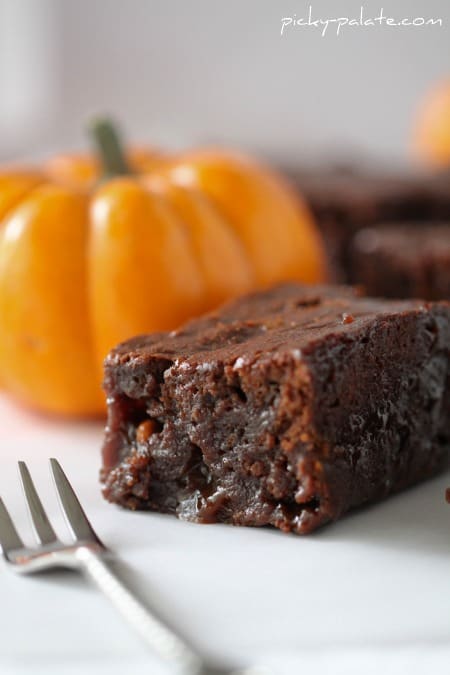 [ziplist]
Gooey Pumpkin Butterscotch Brownies
1 family size brownie mix
1/4 Cup water
1/2 Cup vegetable oil
2 large eggs
1 bag butterscotch chips
1 small box instant butterscotch pudding mix
1 1/2 Cups canned pumpkin
1/2 teaspoon ground cinnamon
1/2 Cup butterscotch ice cream topping
1. Preheat oven to 350 degrees F. In a bowl mix brownie mix, water, oil, eggs, chips, pudding, pumpkin and cinnamon. Mix until well combined. Pour half of mix into a 11×7 inch baking pan that has been lined with foil and sprayed with cooking spray. Pour 1/2 Cup butterscotch ice cream topping over brownie mix. Pour remaining brownie mix over top and bake for 50-60 minutes or until toothpick comes mostly clean from center. Let cool for 1 hour before removing from pan and cutting into squares.
12 brownies
____________________________________
Have a great rest of your week and weekend! Come back soon!