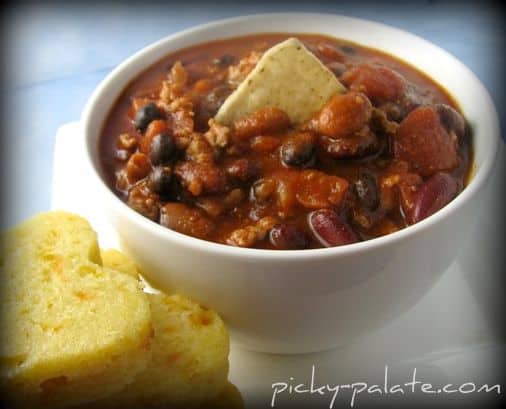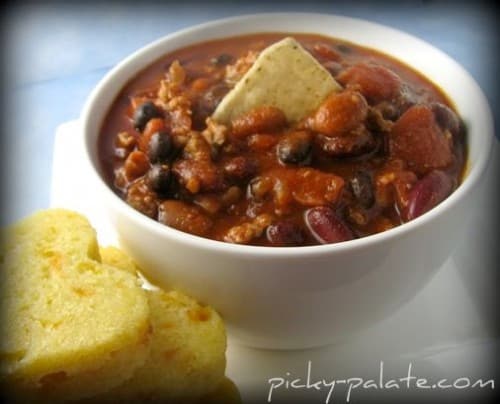 Hope everyone had a wonderful 4th of July weekend! We had a fun filled week with my family that was visiting from AZ. I think we've just about convinced them all to move on down to Newport Beach with us. It really was a great weekend. We watched the fireworks at the Newport Dunes and they put on quite the impressive show. I bet we'll make it a tradition to go back there.
Now for some good ol' thick hearty chili. I am a huge chili fan, I think we make it at least once or twice a month. I was so excited to see that Costco now sells 1 lb packs of ground turkey just like their ground beef that I've been buying for years. I've always loved substituting turkey for beef, so maybe I'll be trying it out more often now that it's readily available at Costco. I love this chili because it tastes as though it's been simmering all day when you could actually have it on the table in about 20 minutes. It's thick and full of great chili flavor. Don't forget to make those killer cornbread muffins that I've made before. They are the best I've found. Enjoy!!
Thank you Laurie from Tip Junkie for Interviewing me on your blog. Check it out HERE!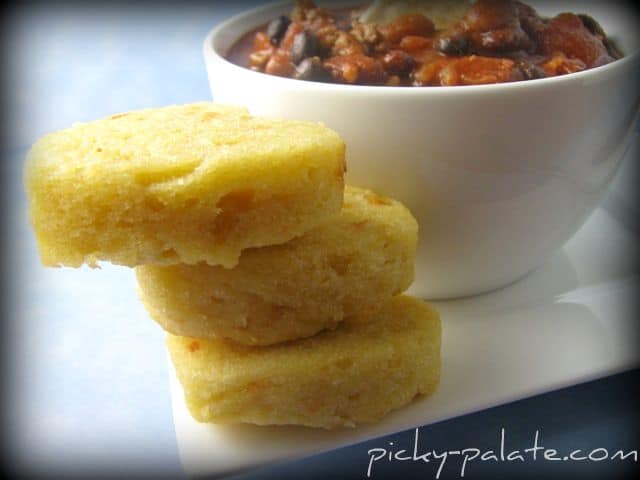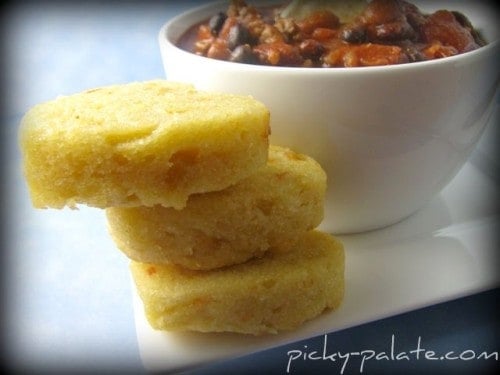 Hearty Ground Turkey Chili with Green Chili Cheddar Muffins
2 Tablespoons extra virgin olive oil
1 large white onion, finely diced
1 lb ground turkey
1/2 teaspoon kosher salt
1/4 fresh ground black pepper
1/4 teaspoon Lawry's Garlic Salt with Parsley
4 cloves fresh garlic, minced
1 14 oz can chicken broth
2 cans diced tomatoes
1 small can tomato paste
3/4 Cup tomato sauce
3 cans of beans of choice, drained (I used black beans, chili beans and red kidney beans)
1 teaspoon Tabasco hot sauce
3 Tablespoons chili powder
2 Tablespoons ground cumin
1. Heat oil into a large skillet or dutch oven over medium heat. Saute onion until softened, about 5 minutes. Stir in turkey, salt, pepper and garlic salt; cook until browned and no longer pink. Add chicken broth, tomatoes, tomato paste, beans, hot sauce, chili powder and cumin. Reduce heat to low and simmer until ready to serve. Serve with cornbread muffins.