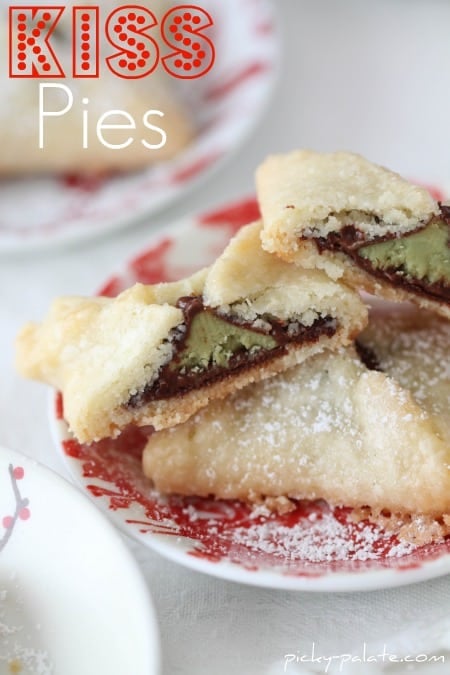 Only 5 days before Christmas!  Woohoo, is everyone ready?  What a great time of year.  This really is the best…..even if I feel like I've gained 50 lbs the last month!
I've got such a fun little pie to share with you today that really couldn't get any easier.  I am talking 2 main ingredients people 🙂
I decided to use the rest  of my Mint truffle Kisses, but ANY Hershey kiss will work beautifully here.  Go grab your favorite flavor and get baking!  You are really going to love these, they are adorable and you can pop em' right in your mouth 🙂
Hope you enjoy!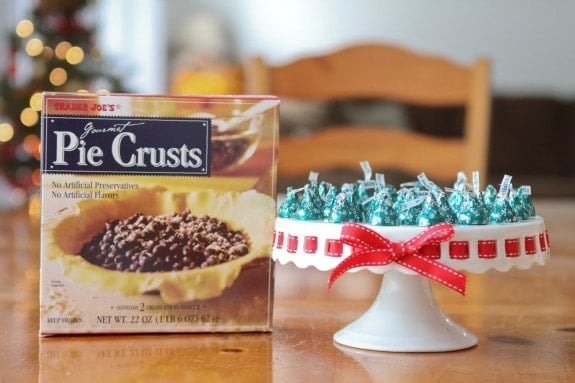 Here you have it, some refrigerated pie crust and any Hershey Kisses 🙂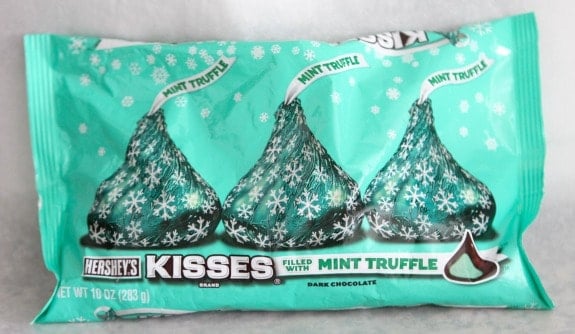 I used these bad boys!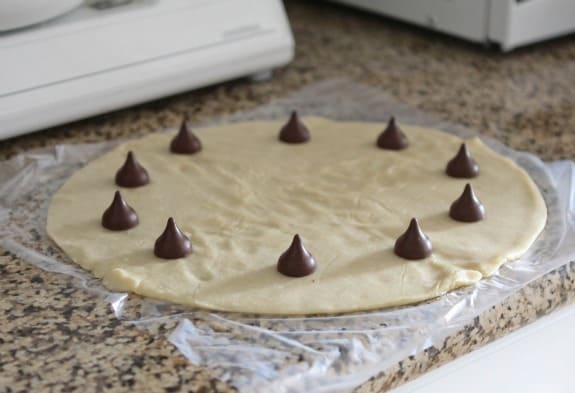 Unroll your pie crust after it's been thawed and place the first group your kisses around like so.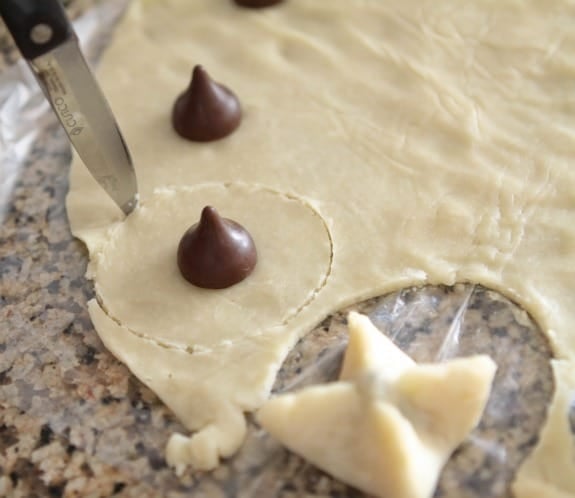 You'll cut a 2 1/2- 3 inch circle for each kiss.  Does NOT have to be perfect.  A few of mine were different sizes and they were all great.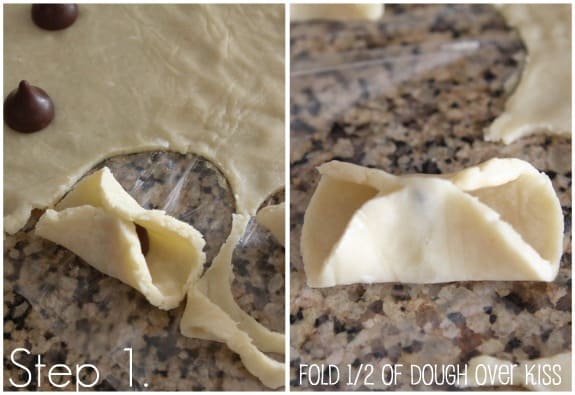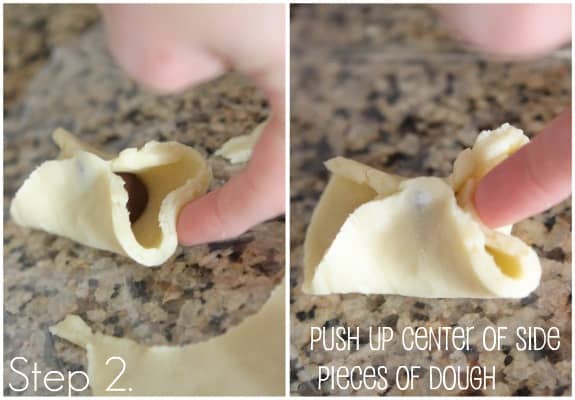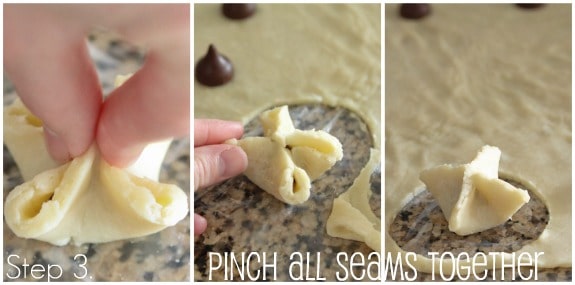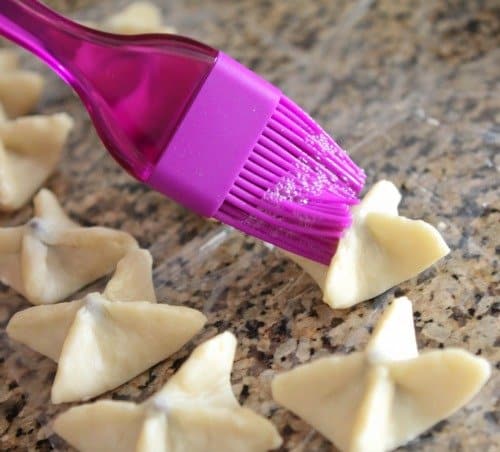 You'll brush a light egg wash over each little pie….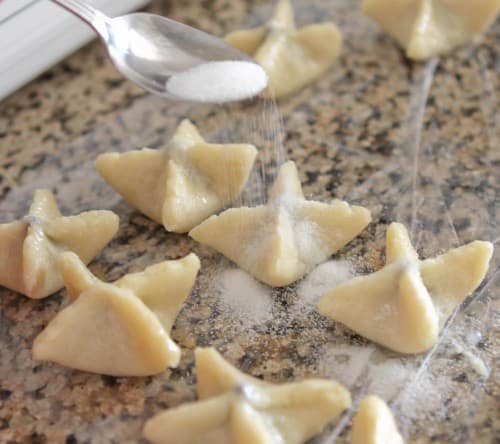 ….and sprinkle with sugar.  Try not to dump it on like it shows on my picture 🙂  Trying to do this with one hand while taking the photo=dumping of sugar, lol!
Here they are, I seriously love these!  Ready to bake!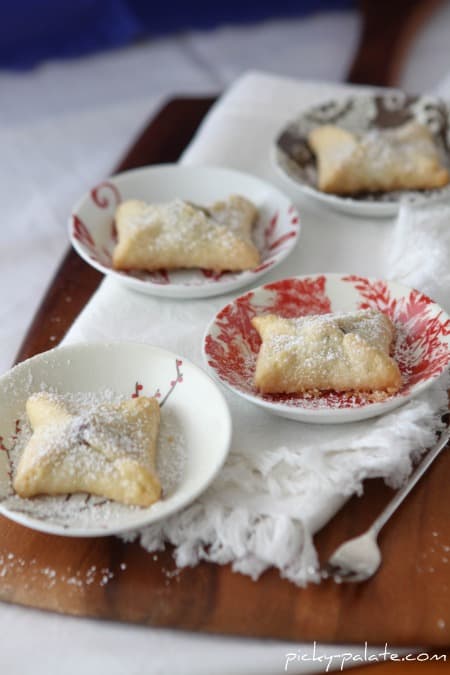 Awhhhh, look at these little Kiss Pies 🙂  Little cuties.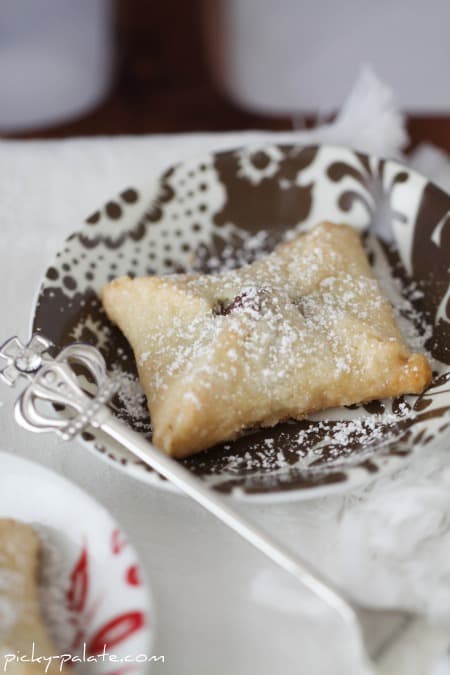 One of my readers who lives in China sent me these adorable mini forks!  How cute are they?  Thank you Terra!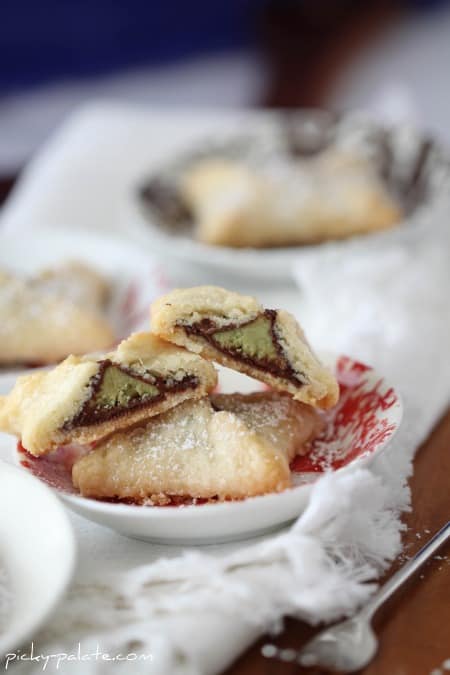 1 refrigerated pie crust, thawed
14 Hershey Kisses of choice, I used Mint Truffle today 🙂
1 egg white whisked with 1 Tbsp water
Powdered sugar for dusting
Granulated sugar for sprinkling before baking
1.  Preheat oven to 350 degrees F.  Roll out pie dough onto a lightly floured counter top.  Place 10 kisses around the edges of pie dough, about 2 1/2 inches apart (as in the photo above).  Take a knive and cut a 2 1/2-3 inch circle around kiss.  Fold half of pie dough around top of dough and pinch edge around top of kiss.  (See Photo, step 1).  Now, fold up both sides of remaining dough up to the tip of the kiss pinching edge.  (See Photo, step 2).  Now press together edges and form criss cross as shown in photo, step 3. * *Continue cutting dough around kisses until all dough is used up.  I got about 14 rounds cut when I re-rolled my scraps :)**
2.  Brush all little pies with an egg white wash then sprinkle with granulated sugar.  At 350 degrees, bake for 20-28 minutes or until little pies are golden.  Remove and let cool for 5 minutes before transferring to cooling rack.  Dust each with powdered sugar and serve.
about 14 little pies.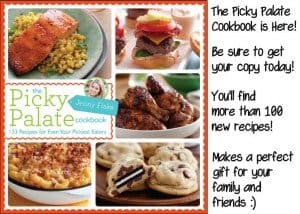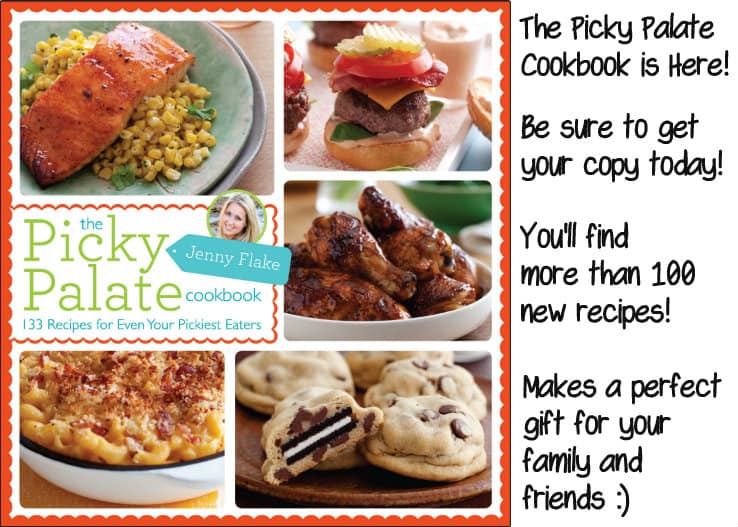 FOLLOW PICKY PALATE ON INSTAGRAM! Show me what recipes you're making from Picky Palate by using #pickypalate.
Other recipes you may enjoy...
Comments